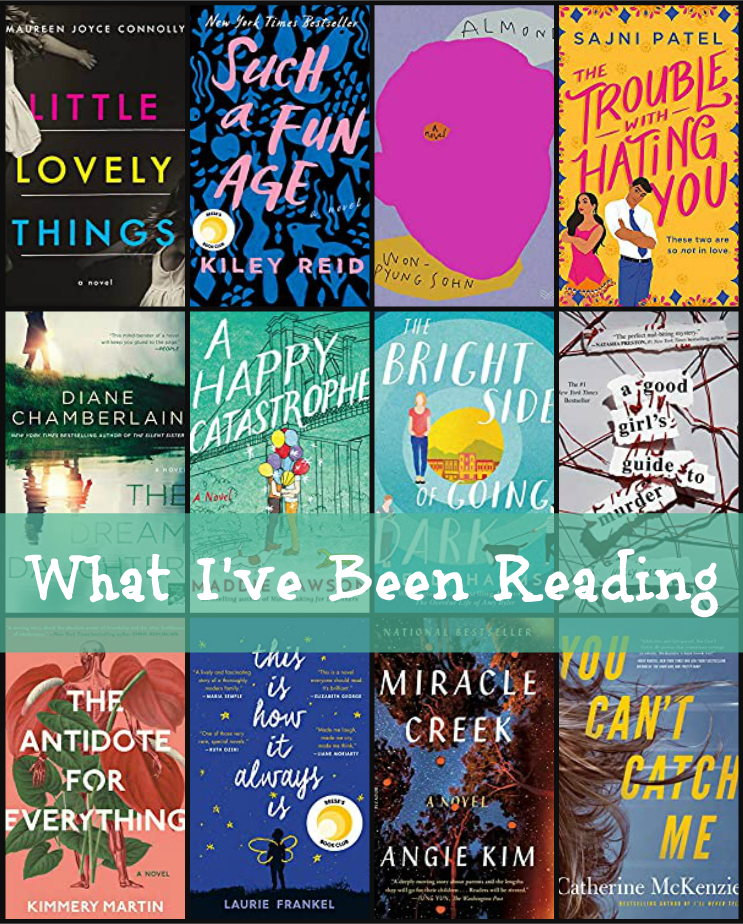 It's time for my monthly book review post! These are the books that I finished in May. I will be linking up this post with the Show Us Your Books Link Up, and as always, the Amazon links to the books I've read are affiliate links and if you use them and make a purchase, I may receive a small commission. If you've read any of these books or are interested in them, I'd love to hear about it in the comments! This month I was a little more distracted while reading and read less than I did last month. I tried to read some of the books that had been on my shelves for awhile. I also read one book that I reviewed separately: Always The Last To Know.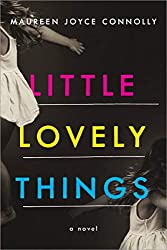 Title: Little Lovely Things
Author: Maureen Joyce Connolly
Genre: Thriller
Publisher: Sourcebooks Landmark, 4/2/19
Source: Scribd
Why I Read It: Had been on my TBR
My Rating: 4 Stars
I had this book on my TBR for awhile and decided to listen to the audio version. It was not quite what I expected, but all in all it was not a bad thriller.
"It is the wrong time to get sick. Speeding down the highway on the way to work, her two little girls sleeping in the back seat, medical resident Claire Rawlings doesn't have time for the nausea overtaking her. But as the world tilts sideways, she pulls into a gas station, runs to the bathroom, and passes out. When she wakes up minutes later, her car―and her daughters―are gone. The police have no leads, and the weight of guilt presses down on Claire as each hour passes with no trace of her girls. All she has to hold on to are her strained marriage, a potentially unreliable witness who emerges days later, and the desperate but unquenchable belief that her daughters are out there somewhere."
Told from various viewpoints, you quickly find out what happened to the girls, and the story follows over the years that they are missing. This greatly effects Claire and her husband, their dog and bird, and a variety of interesting characters involved in looking for the girls. I also learned about a group called the Irish Travelers, which I had never heard of previously.
---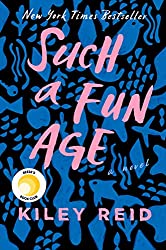 Title: Such A Fun Age
Author: Kiley Reid
Genre: Contemporary Fiction
Publisher: G.P. Putnam's Sons, 12/31/19
Source: Book Swap
Why I Read It: Was waiting on my shelf
My Rating: 4 Stars
This was one of those super hyped books that I couldn't wait to read, and I did enjoy it, but it fell just a little short of hitting 5 stars for me.
"Alix Chamberlain is a woman who gets what she wants and has made a living, with her confidence-driven brand, showing other women how to do the same. So she is shocked when her babysitter, Emira Tucker, is confronted while watching the Chamberlains' toddler one night, walking the aisles of their local high-end supermarket. The store's security guard, seeing a young black woman out late with a white child, accuses Emira of kidnapping two-year-old Briar. A small crowd gathers, a bystander films everything, and Emira is furious and humiliated. Alix resolves to make things right. But Emira herself is aimless, broke, and wary of Alix's desire to help. At twenty-five, she is about to lose her health insurance and has no idea what to do with her life. When the video of Emira unearths someone from Alix's past, both women find themselves on a crash course that will upend everything they think they know about themselves, and each other."
This book shows a lot about the way people treat black women. One of the characters treated black women as there to serve her as staff and another character used them to make himself look better. The book is full of unlikable characters, but you will love Briar, who says funny things as "bees don't like when you do gymnastics on they's heads."
---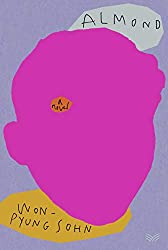 Title: Almond
Author: Won-Pyung Sohn
Genre: YA Contemporary Fiction
Publisher: HarperVia, 5/5/20
Source: TLC Book Tours
Why I Read It: Decided to read before sharing on Instagram
My Rating: 4 Stars
Almond was translated from Korean. Yunjae was born with Alexithymia which means he can't feel emotions.
"Yunjae was born with a brain condition called Alexithymia that makes it hard for him to feel emotions like fear or anger. He does not have friends—the two almond-shaped neurons located deep in his brain have seen to that—but his devoted mother and grandmother provide him with a safe and content life. Their little home above his mother's used bookstore is decorated with colorful Post-it notes that remind him when to smile, when to say 'thank you,' and when to laugh. Then on Christmas Eve—Yunjae's sixteenth birthday—everything changes. A shocking act of random violence shatters his world, leaving him alone and on his own. Struggling to cope with his loss, Yunjae retreats into silent isolation, until troubled teenager Gon arrives at his school, and they develop a surprising bond. As Yunjae begins to open his life to new people—including a girl at school—something slowly changes inside him. And when Gon suddenly finds his life at risk, Yunjae will have the chance to step outside of every comfort zone he has created to perhaps become the hero he never thought he would be."
This book is a touching look at a difficult adolescence and human nature. It is interesting to read a narration by someone who has little emotion, but the writing makes you understand and appreciate Yunjae's experiences.
---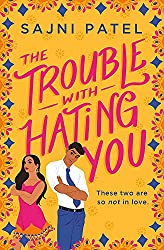 Title: The Trouble With Hating You
Author: Sajni Patel
Genre: Rom Com
Publisher: Forever, 5/12/20
Source: Publisher
Why I Read It: Reading by publication date
My Rating: 4 Stars
This book felt like a mix between The Hating Game and A Woman Is No Man – at least in the way it shows the Indian culture. Liya doesn't want to be married off by her family and therefore automatically hates Jay when he comes to dinner. Soon he helps her out after a bad date and her feelings start to change.
"Liya Thakkar is a successful biochemical engineer, takeout enthusiast, and happily single woman. The moment she realizes her parents' latest dinner party is a setup with the man they want her to marry, she's out the back door in a flash. Imagine her surprise when the same guy shows up at her office a week later — the new lawyer hired to save her struggling company. What's not surprising: he's not too thrilled to see her either after that humiliating fiasco. Jay Shah looks good on paper…and off. Especially if you like that whole gorgeous, charming lawyer-in-a-good-suit thing. He's also infuriating. As their witty office banter turns into late-night chats, Liya starts to think he might be the one man who truly accepts her. But falling for each other means exposing their painful pasts. Will Liya keep running, or will she finally give love a real chance?"
Liya has abuse in her past and Jay has loss in his, which makes them both hurt people who need each other to heal. I really liked this romance! I was also excited that Liya's friend Preeti will be featured in the sequel to this one!
---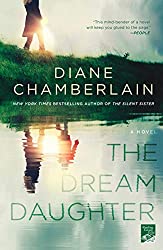 Title: The Dream Daughter
Author: Diane Chamberlain
Genre: Contemporary Fiction
Publisher: St. Martin's Press, 10/2/18
Source: Barnes and Noble
Why I Read It: Was waiting on my shelf
My Rating: 5 Stars
I love Diane Chamberlain books and I love books involving time travel. This one did not disappoint! The Dream Daughter is about a mother who does whatever it takes to save her daughter.
"When Carly Sears, a young woman widowed by the Vietnam war, receives the news that her unborn baby girl has a heart defect, she is devastated. It is 1970, and she is told that nothing can be done to help her child. But her brother-in-law, a physicist with a mysterious past, tells her that perhaps there is a way to save her baby. What he suggests is something that will shatter every preconceived notion that Carly has. Something that will require a kind of strength and courage she never knew existed. Something that will mean an unimaginable leap of faith on Carly's part."
I love how this book contains both historical facts and sci-fi type imaginings. It's the kind of sci-fi that I love because it fits right into reality. Without saying too much, I loved the characters and the way they fit together in the present and in the future time periods in this book.
---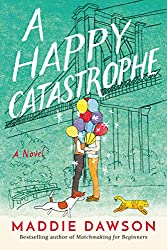 Title: A Happy Catastrophe
Author: Maddie Dawson
Genre: Contemporary Fiction
Publisher: Lake Union, 5/26/20
Source: Publisher via NetGalley
Why I Read It: Loved the previous book for which this is a sequel
My Rating: 4 Stars
I previously loved the book Matchmaking For Beginners and was so excited to reunite with Marnie and Patrick in A Happy Catastrophe. I would have liked more of the magic of the first book, as this one seemed to drag a little in the middle for me.
"Marnie MacGraw and Patrick Delaney have been in love for a few years now, enough to realize that they are imperfectly perfect together. Still, there are some things that maybe need a little attention. Marnie's ebullient; he's brooding. She thrives on change; he prefers stability. She sees marriage and parenthood in their future, but he can't see beyond the shadow of an earlier tragedy. Then an eight-year-old surprise from Patrick's past shows up on their doorstep, cartwheeling into their lives and spinning things in all directions. While it's not exactly the change she envisioned, it looks like instant family to Marnie. But Patrick, afraid of being hurt again, retreats further into himself. Suddenly, two very different pieces of a beautiful puzzle find it harder and harder to fit. How can Marnie trust in the magic of the universe when it seems to be doing its best to knock her off her feet? But some love stories are worth waiting for. And what's love without a little chaos anyway?"
I loved the character Fritzie and it was good to see Patrick healing a bit from his past. Marnie is a great character and I was happy to read more about her.
---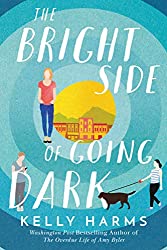 Title: The Bright Side of Going Dark
Author: Kelly Harms
Genre: Contemporary Fiction
Publisher: Lake Union, 5/12/20
Source: Publisher via NetGalley
Why I Read It: Loved the previous book by this author
My Rating: 5 Stars
I loved Kelly Harms's book The Overdue Life of Amy Byler and was excited to read this new and completely different book. I loved this story about a social media influencer who throws her phone off the side of a cliff!
"As one of the most popular influencers on social media, Mia Bell has lived her life online for years. With her celebrity dog and gorgeous fiancé, she is planning the ultimate virtual wedding—expensive, elaborate, and entirely paid for by sponsors. But off-camera, her world is far from picture perfect. After being jilted by her fiancé and faking her nuptials to please her sponsors, Mia finally has had enough. She heaves her phone off a cliff, ready to live—and maybe find love—offline for a change. Mia's sudden absence doesn't go unnoticed, especially by techie loner Paige Miller, who hacks Mia's account and begins impersonating the internet celebrity. Paige has her reasons. Her half sister, Jessica, idolizes Mia and desperately needs something to believe in. If taking over Mia's online persona is Paige's only means of connecting to her sister, so be it. Creating a like-worthy life is more fun than Paige expected. But when she grows too bold and is caught in the act, a fiasco ensues that could forever change Mia, Paige, and the people who love them. Because somewhere amid the chaos is an invaluable lesson—one that only real life can teach."
I thought it was unique that the two main characters don't even meet each other until the end of the book as Mia takes a break from her phone – which she totally depends on – and Paige learns what it's like to live life online. This book deals with suicide attempts, depression, and anxiety, as well as family and loss. I loved all the characters and the various ways their lives differed and intersected throughout.
---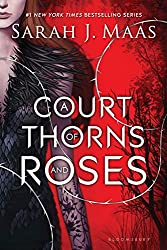 Title: A Court of Thorns and Roses
Author: Sarah J. Maas
Genre: New Adult Fantasy
Publisher: Bloomsbury USA, 5/5/15
Source: Scribd
Why I Read It: Buddy Read on Instagram
My Rating: 4 Stars
This is an extremely well-liked book that is the first in a series. I'm told that you must continue the series to understand how great this book is, so that is the plan! I listened to this fantasy, although I have previously sworn off fantasies, and it did keep me interested throughout most of the book.
"When nineteen-year-old huntress Feyre kills a wolf in the woods, a beast-like creature arrives to demand retribution for it. Dragged to a treacherous magical land she only knows about from legends, Feyre discovers that her captor is not an animal, but Tamlin–one of the lethal, immortal faeries who once ruled their world. As she dwells on his estate, her feelings for Tamlin transform from icy hostility into a fiery passion that burns through every lie and warning she's been told about the beautiful, dangerous world of the Fae. But an ancient, wicked shadow over the faerie lands is growing, and Feyre must find a way to stop it . . . or doom Tamlin–and his world–forever."
There were some exciting parts to this book but a lot of it revolved around Feyre's attachment to her captor, which bothered me a bit. Because I have seen so many reviews on this series, I know there is more to some of the characters that were only just introduced in this book, so I will have to hold off my feelings until I continue with the second book!
---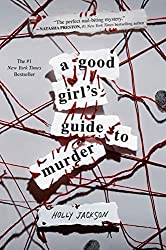 Title: A Good Girl's Guide To Murder
Author: Holly Jackson
Genre: YA Mystery / Thriller
Publisher: Delacorte Press, 2/4/20
Source: Book of the Month
Why I Read It: Was waiting on my shelf
My Rating: 5 Stars
Many people seemed to love this book and I agreed! It was a fun, quick read that is appropriate for teens to read as well. In fact, my daughter read this one before I did!
"Everyone in Fairview knows the story. Pretty and popular high school senior Andie Bell was murdered by her boyfriend, Sal Singh, who then killed himself. It was all anyone could talk about. And five years later, Pip sees how the tragedy still haunts her town. But she can't shake the feeling that there was more to what happened that day. She knew Sal when she was a child, and he was always so kind to her. How could he possibly have been a killer? Now a senior herself, Pip decides to reexamine the closed case for her final project, at first just to cast doubt on the original investigation. But soon she discovers a trail of dark secrets that might actually prove Sal innocent . . . and the line between past and present begins to blur. Someone in Fairview doesn't want Pip digging around for answers, and now her own life might be in danger. This is the story of an investigation turned obsession, full of twists and turns and with an ending you'll never expect."
Pip definitely put herself in danger while looking to find out what happened to Andie and clear Sal's name. I loved her relationship with Ravi, as well as with her friends and family!
---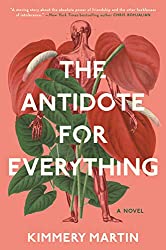 Title: The Antidote For Everything
Author: Kimmery Martin
Genre: Contemporary Fiction
Publisher: Berkley, 2/18/20
Source: PR for author
Why I Read It: Was waiting on my shelf
My Rating: 3 Stars
I was sent this book by one of my contacts who sends me books to review. I had heard it was good, but I didn't connect with it as I'd hoped. I think that was partially because it took a different direction than I had thought it would based on the description.
"Georgia Brown's profession as a urologist requires her to interact with plenty of naked men, but her romantic prospects have fizzled. The most important person in her life is her friend Jonah Tsukada, a funny, empathetic family medicine doctor who works at the same hospital in Charleston, South Carolina and who has become as close as family to her. Just after Georgia leaves the country for a medical conference, Jonah shares startling news. The hospital is instructing doctors to stop providing medical care for transgender patients. Jonah, a gay man, is the first to be fired when he refuses to abandon his patients. Stunned by the predicament of her closest friend, Georgia's natural instinct is to fight alongside him. But when her attempts to address the situation result in incalculable harm, both Georgia and Jonah find themselves facing the loss of much more than their careers."
I thought the story would follow the clinic's refusal to treat LGBT+ patients, but instead it veered into other topics including depression and drug use. While these issues are important as well, it just wasn't what I'd expected to be the main topic of this book.
---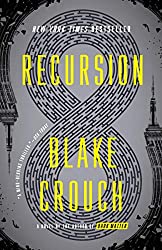 Title: Recursion
Author: Blake Crouch
Genre: Science Fiction
Publisher: Ballantine Books, 3/10/20
Source: Publisher
Why I Read It: Buddy read on Instagram
My Rating: 3 Stars
I normally love time travel themed books so I was excited about this one, but I think it was just a bit to science based for me to truly enjoy it. I felt confused a lot of the time!
"At first, it looks like a disease. An epidemic that spreads through no known means, driving its victims mad with memories of a life they never lived. But the force that's sweeping the world is no pathogen. It's just the first shock wave, unleashed by a stunning discovery—and what's in jeopardy is not our minds but the very fabric of time itself. In New York City, Detective Barry Sutton is closing in on the truth—and in a remote laboratory, neuroscientist Helena Smith is unaware that she alone holds the key to this mystery . . . and the tools for fighting back. Together, Barry and Helena will have to confront their enemy—before they, and the world, are trapped in a loop of ever-growing chaos."
While I didn't love the book, I am interested in seeing the movie adaptation if it ever comes to Netflix as planned!
---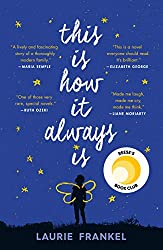 Title: This Is How It Always Is
Author: Laurie Frankel
Genre: Contemporary Fiction
Publisher: Flatiron Books, 1/23/18
Source: Book Swap
Why I Read It: Was waiting on my shelf
My Rating: 5 Stars
While this book had a lot of words, they were so poetic and moving. I loved this story about how a family coped with their child being born Claude, but becoming Poppy.
"This is Claude. He's five years old, the youngest of five brothers, and loves peanut butter sandwiches. He also loves wearing a dress, and dreams of being a princess. When he grows up, Claude says, he wants to be a girl. Rosie and Penn want Claude to be whoever Claude wants to be. They're just not sure they're ready to share that with the world. Soon the entire family is keeping Claude's secret. Until one day it explodes."
I loved the way this family interacted with one another. I was able to feel for them emotionally and care about them throughout the book. I highly recommend this one to all.
---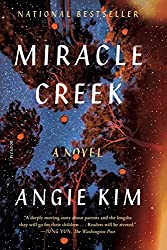 Title: Miracle Creek
Author: Angie Kim
Genre: Contemporary Fiction
Publisher: Picador, 4/20/20
Source: Giveaway Win
Why I Read It: Buddy read on Instagram
My Rating: 4 Stars
Miracle Creek surprised me, because I thought it was going to be more sci-fi and it was not at all. This mystery kept me turning the pages and trying to figure out who was guilty in this courtroom suspense.
"In a small town in Virginia, a group of people know each other because they're part of a special treatment center, a hyperbaric chamber that may cure a range of conditions from infertility to autism. But then the chamber explodes, two people die, and it's clear the explosion wasn't an accident. A powerful showdown unfolds as the story moves across characters who are all maybe keeping secrets, hiding betrayals. Chapter by chapter, we shift alliances and gather evidence: Was it the careless mother of a patient? Was it the owners, hoping to cash in on a big insurance payment and send their daughter to college? Could it have been a protester, trying to prove the treatment isn't safe?"
All of the characters were keeping secrets and almost all of them gave me some reason to suspect them. I did guess who was ultimately responsible, but not how the situation came to be what it was. This would make a great book group read.
---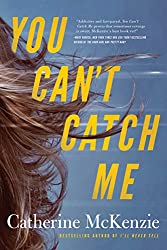 Title: You Can't Catch Me
Author: Catherine McKenzie
Genre: Thriller
Publisher: Lake Union, 6/9/20
Source: PR for author
Why I Read It: Reading by publication date
My Rating: 3 Stars
I have enjoyed Catherine McKenzie's books in the past but this one left me disappointed. It requires suspension of disbelief to make sense, and a lot of the time I was reading I felt confused!
"Twelve years ago Jessica Williams escaped a cult. Thanks to the private detective who rescued her, she reintegrated into society, endured an uncomfortable notoriety, and tried to put it all behind her. Then, at an airport bar, Jessica meets a woman with an identical name and birth date. It appears to be just an odd coincidence—until a week later, when Jessica finds her bank account drained and her personal information stolen. Following a trail of the grifter's victims, each with the same name, Jessica gathers players—one by one—for her own game. According to her plan, they'll set a trap and wait for the impostor to strike again. But plans can go awry, and trust can fray, and as Jessica tries to escape the shadows of her childhood, the risks are greater than she imagined. Now, confronting the casualties of her past, Jessica can't help but wonder…Who will pay the price?"
I don't know if there was too much to follow with the cult story line on top of the scam involving women with the same names and birth dates, but although there were twists in the book, I felt like something was off with it overall.
---
In conclusion, in May I read 15 books, 14 of which are reviewed in this post. This month I read 10 print books, 3 e-books, and 2 audio books. I read some from diverse authors, which makes me happy. My favorite books this month were This Is How It Always Is and The Dream Daughter.
Have you read any of these books or do you want to? What have you been reading lately?