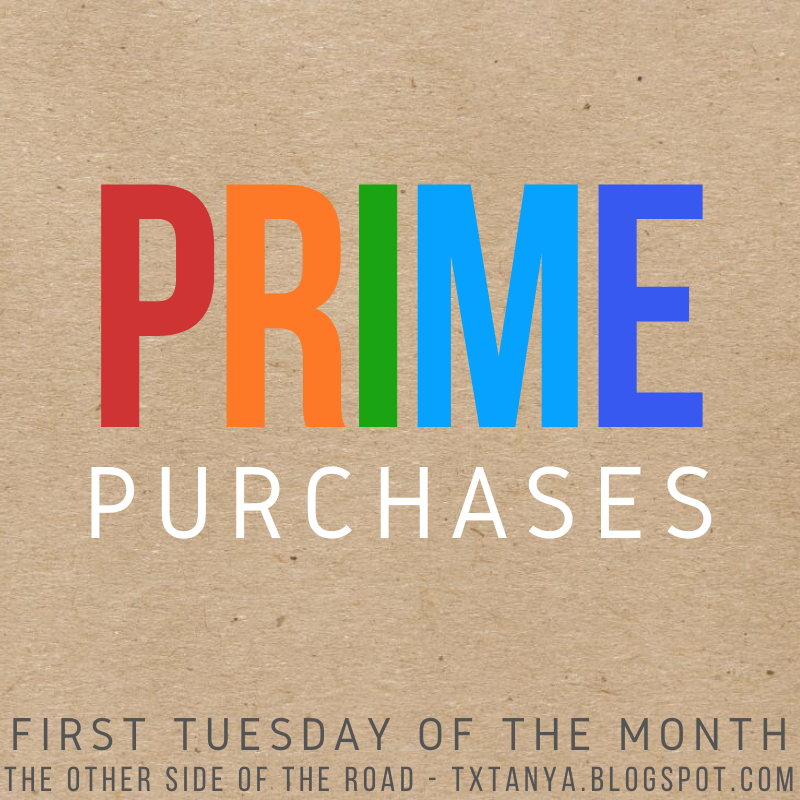 This month I'm once again linking up with Tanya to share what I've been purchasing via Amazon. I didn't make that many purchases this month! These links are affiliate links, which means that if you click them and make a purchase, I may receive a small incentive.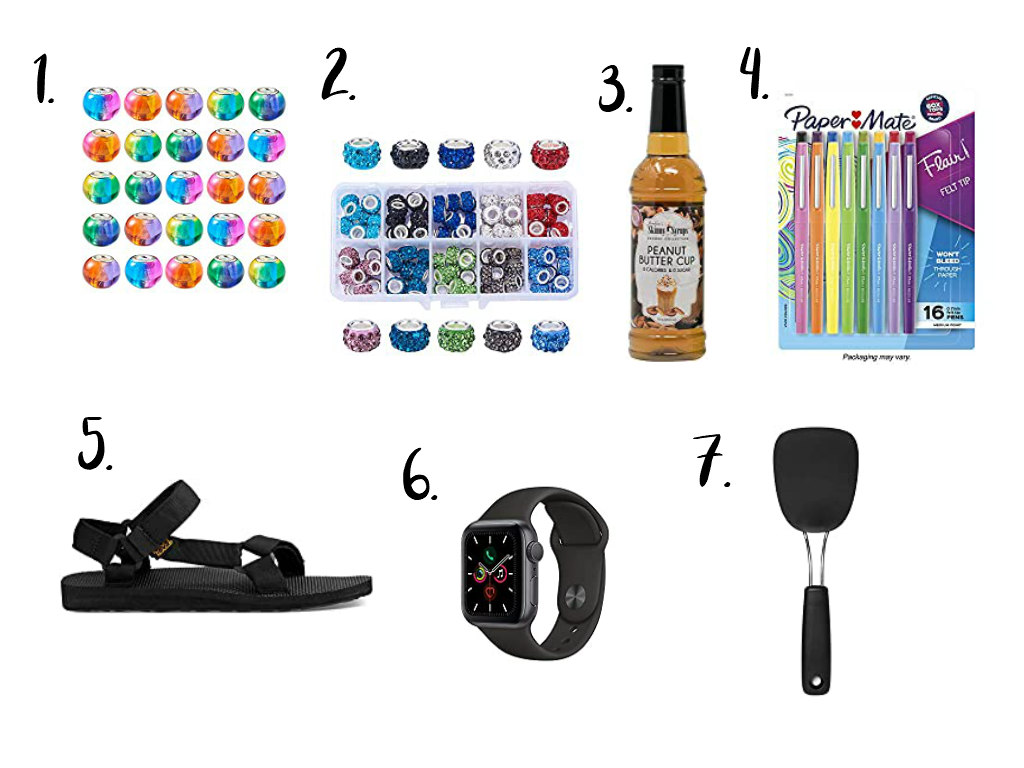 1. Large Hole European Spacer Beads in Gradient Rainbow – My niece turned 5 and since she has been into making jewelry, my sister-in-law suggested these beads as a gift for her.
2. Box of Mixed Color Crystal Rhinestone Spacer Beads – I chose these to include for my niece as well.
3. Jordan's Skinny Syrups – I've been buying these most every month now. I tried a new flavor – Peanut Butter Cup – but didn't find it as sweet and I still prefer the Salted Caramel.
4. Flair Pens – I'd been wanting these and they were on sale!
5. Teva Men Sandals – Zachary needed a new pair of sandals since his feet have grown so much! We are big Teva fans here.
6. Apple Watch Series 5 – Dave decided to get himself an Apple Watch for his birthday. Now 3 out of 5 of us have Apple Watches.
7. OXO Good Grips Flexible Turner – Our spatula broke, so we ordered a new one!
Have you ordered anything from Amazon lately?