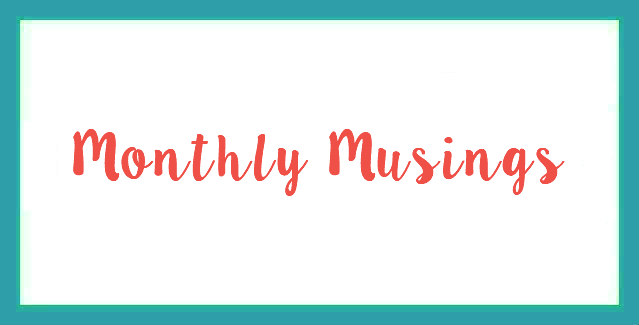 It would be around this time that I would normally post a summer bucket list with the activities we hope to complete throughout the summer. This year, as we know, things are very different. I know things are starting to open, but right now I am just hoping to be able to go to the pool! Today's post is a bit of a mix of a few link ups and questions I've found, as well as our monthly Local Tourist Link Up.
First up is May Monthly Musings with Patty and Holly. This month, the questions are about summer foods.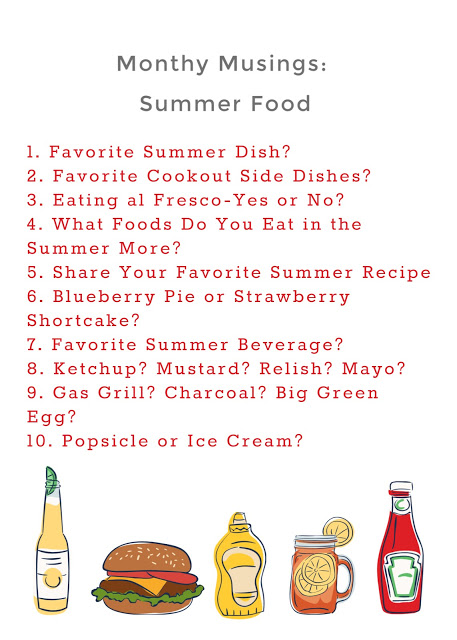 1. Favorite Summer Dish?
Hamburgers!
2. Favorite Cookout Side Dishes?
Grilled vegetables, potato salad.
3. Eating Al Fresco, yes or no?
I like to eat outside if it's not too hot and there aren't bugs out too.
4. What foods do you eat more of in the summer?
Grilled foods, watermelon, cold items like smoothies.
5. Share your favorite summer recipe.
I'm not sure I have one, but here's one for grilled vegetables.
6. Blueberry Pie or Strawberry Shortcake?
I think I'll go with blueberry pie. I rarely have either though!
7. Favorite summer beverage?
Lemonade, iced coffee.
8. Ketchup? Mustard? Relish? Mayo?
All of the above? I love toppings. And yes I put both ketchup and mustard on hot dogs.
9. Gas grill? Charcoal? Big Green Egg?
My husband says our big grill isn't working so we've been using charcoal. It's good!
10. Popsicle or Ice Cream?
Ice cream.
Next, I have this series of Post Quarantine Questions which I found via Dani. They come from Kezzie originally. I'm pretending I could go anywhere, no closings and virus issues, no money issues either!
1. Restaurant you would go out to.
My brother-in-law's restaurant in NJ.
2. Friend you would meet up with first.
The friends we were supposed to see in NJ in April.
3. Place you would go.
Disney World.
4. Shop you would go to.
I actually did go to HomeGoods this week. I'll say Old Navy.
5. Food item you would buy/eat
Can calories not count too? How about a big dish of mac and cheese.
6. Cake you would eat.
Baskin-Robbins Ice Cream Cake.
7. Show you would/will go to see
Something Cirque du Soleil.
8. Concert you will go to watch.
Billy Joel.
9. Relative you will hug first
Any of the ones I was supposed to see in April, I guess.
10. Holiday you would go on.
We had been hoping to go to Israel this summer.
11. Other activity you would take part in.
Class at the gym.
12. Thing you would do at work.
Send my kids to school?
13. Item you would buy.
A new computer.
Finally, today you can link up for any local adventures you have experienced recently. If you did anything local to you this month, or if you posted any throwback or bucket list type posts, feel free to link up with Lauren and me here!
You can save our image and share it in your blog post so others can find the link-up!
You are invited to the Inlinkz link party!