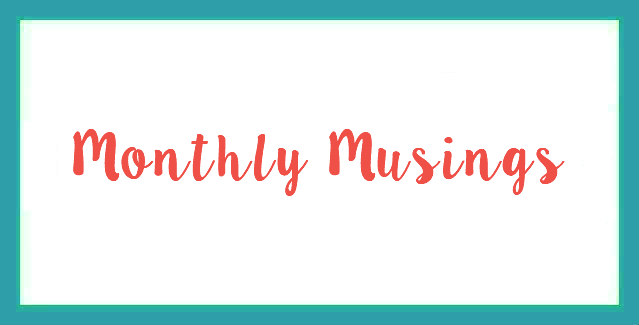 Today I'm sharing my June Monthly Musings with Patty and Holly. This month, the questions are about summer.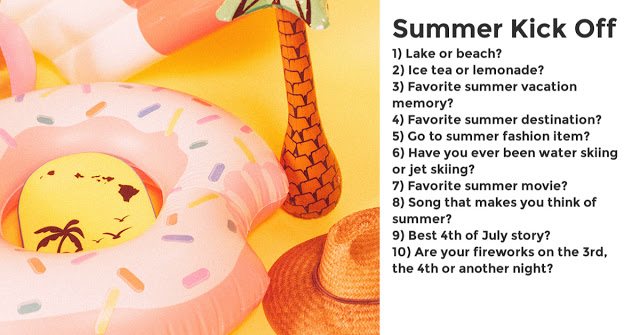 1. Lake or beach?
I've never really spent a lot of time by any lakes, so I'll say beach.
2. Iced tea or lemonade?
I'll take a mix of both!
3. Favorite summer vacation memory?
As a kid, I used to love when we went to Wildwood, NJ every summer. More recently, I've loved our summer road trips!
4. Favorite summer destination?
I think I like going to new places every year.
5. Go to summer fashion item?
Flip flops.
6. Have you ever been water skiing or jet skiing?
Nope.
7. Favorite summer movie?
Movies I remember watching in the summer include The Lion King and Forrest Gump! The movie with the best summer song is Grease.
8. Song that makes you think of summer?
There are a lot! But the one I mentioned above is Summer Nights.
9. Best 4th of July story?
I don't think I have one!
10. Are your fireworks on the 3rd, 4th, or another night?
In my town growing up, our fireworks were on July 16th! They weren't actually for the 4th, but for another festival. They were the best fireworks! Now, my town has 4th of July fireworks. I don't think we'll go this year though, which is sad because I do love fireworks!
Are you going to see fireworks this year?