Today I am excited to be featuring the book I Was Told It Would Get Easier by Abbi Waxman on the Blog Tour hosted by Berkley Publishing. I am sharing my review of the book, so be sure to read on. This post contains affiliate links, so if you use them and make a purchase, I may receive a small commission.
About The Book: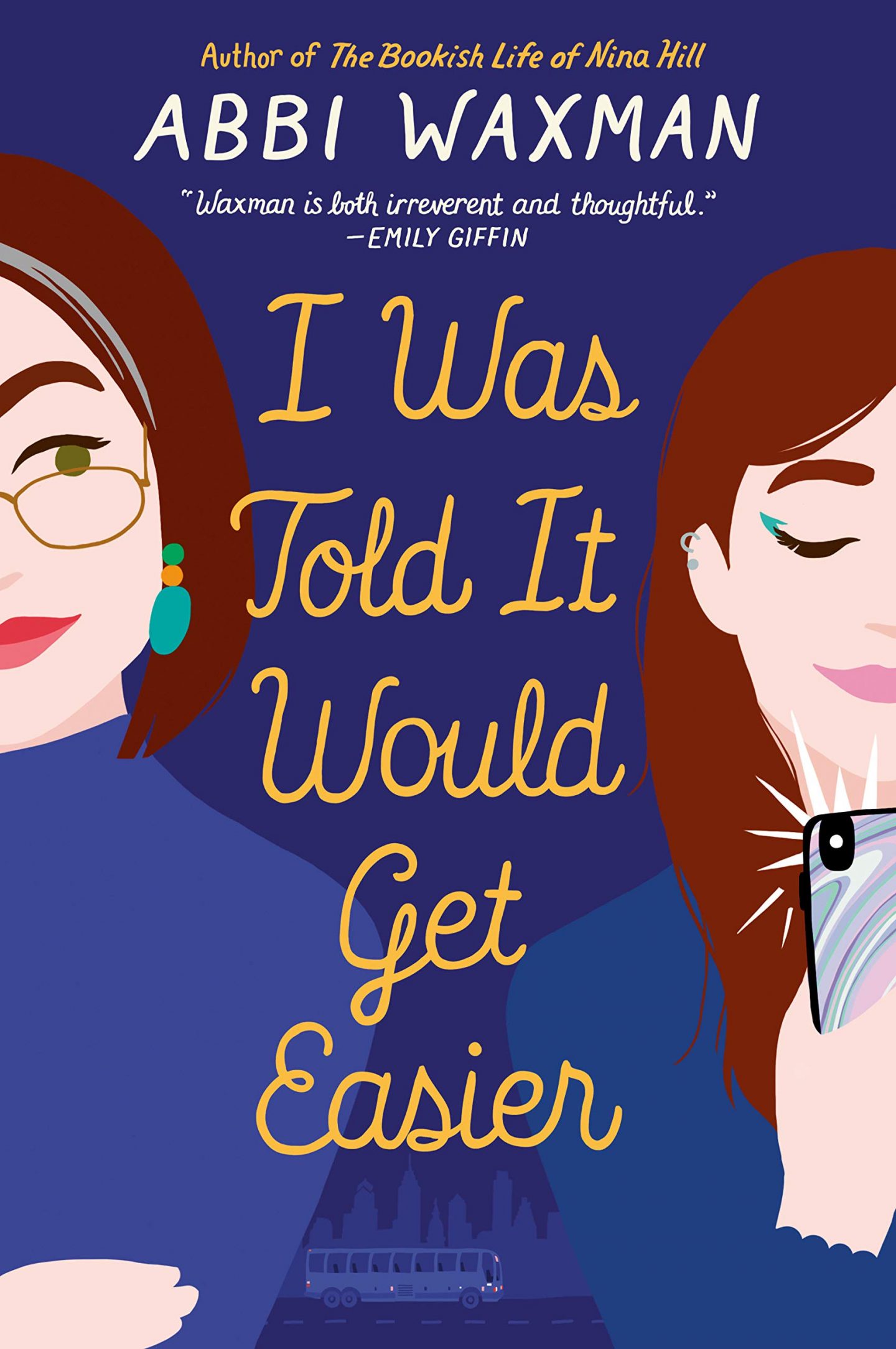 Title: I Was Told It Would Get Easier
Author: Abbi Waxman
Genre: Contemporary / Women's Fiction
Publisher: Berkley Publishing, 6/16/2020
Source: Publisher via NetGalley, swapped for a print copy (I'm not sure why some people are able to get print copies from the publisher but I haven't been able to!)
Book Description:
Squashed among a bus full of strangers, mother-daughter duo Jessica and Emily Burnstein watch their carefully mapped-out college tour devolve into a series of off-roading misadventures, from the USA Today bestselling author of The Bookish Life of Nina Hill.

Jessica and Emily Burnstein have very different ideas of how this college tour should go.
For Emily, it's a preview of freedom, exploring the possibility of her new and more exciting future. Not that she's sure she even wants to go to college, but let's ignore that for now. And maybe the other kids on the tour will like her more than the ones at school. . . . They have to, right?
For Jessica, it's a chance to bond with the daughter she seems to have lost. They used to be so close, but then Goldfish crackers and Play-Doh were no longer enough of a draw. She isn't even sure if Emily likes her anymore. To be honest, Jessica isn't sure she likes herself.
Together with a dozen strangers–and two familiar enemies–Jessica and Emily travel the East Coast, meeting up with family and old friends along the way. Surprises and secrets threaten their relationship and, in the end, change it forever.
My Review:
I enjoyed The Bookish Life of Nina Hill when I read it last year and I was excited for this mother-daughter college tour book from the same author. I loved that I was able to identify with both the mom and the daughter and how the viewpoints of each were shared. It was fun to see how they sometimes thought about things in the same way, even though they didn't know it, and how some things could be misunderstood without the benefit of open communication.
This was a fun read, which unfortunately left some lose ends untied, but which was still enjoyable. My one nitpicky complaint was that the bus tour took them straight past Rutgers and they didn't visit the campus! If you have teenagers or will eventually, this book will resonate with you. I could also identify with Emily, as I can remember my own relationship with my mother from when I was her age!
Do you remember looking at colleges or have you done it with your own kids yet?