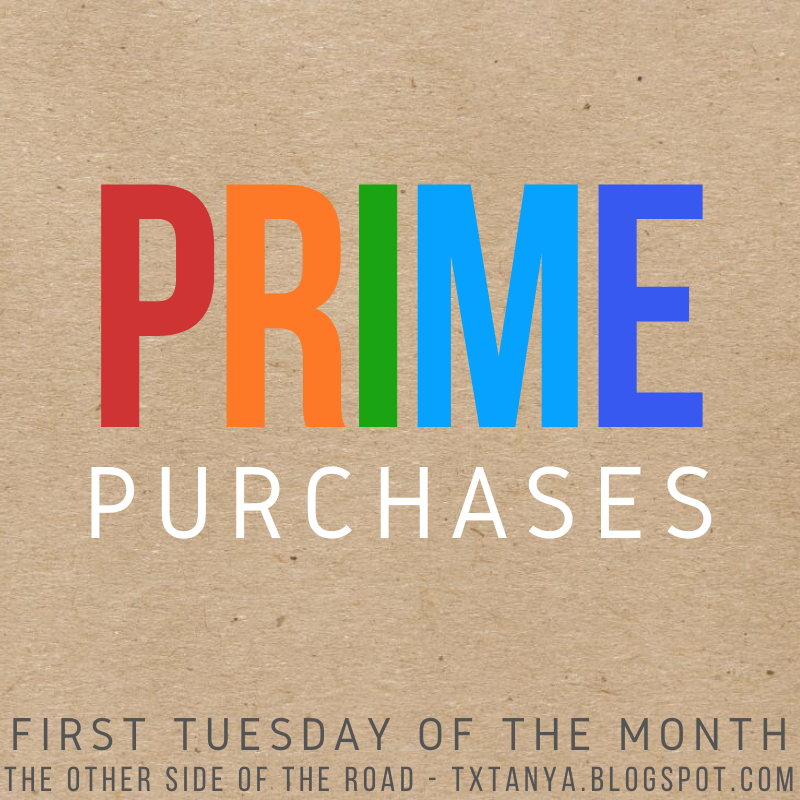 This month I'm once again linking up with Tanya to share what I've been purchasing via Amazon. These links are affiliate links, which means that if you click them and make a purchase, I may receive a small incentive.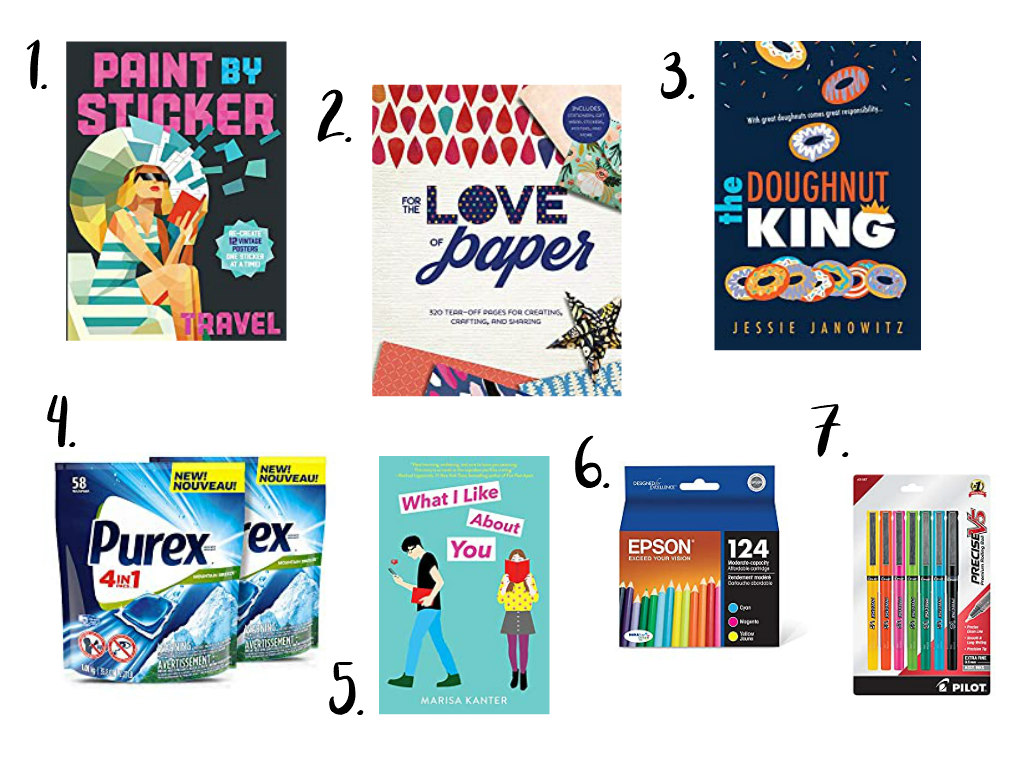 1.Paint By Sticker – Travel – I decided to try out one of these Paint By Sticker books after so many of you said they are great. It's a lot larger than I expected. I have only worked on one of the posters inside so far, but it's pretty fun.
2. For The Love of Paper – this is an activity with paper type book that Carolyn recommended. The papers inside are so pretty and I've been resisting taking the book apart to play with them!
3. The Doughnut King – Zachary wanted to get this sequel to a book he liked called The Doughnut Fix. He read it over Passover.
4. Purex 4 in 1 Laundry Detergent Pacs – I mentioned to Dave that I wanted to start using pods for laundry and he went ahead and ordered these.
5. What I Like About You – Gabbie and I both had this book on our to be read lists, so we decided to order it.
6. Epson DuraBrite Ultra Combo Pack – Zachary has been using an old printer of ours and it needed new ink. I thought this pack had black ink in it too, but it doesn't so I still need to order that. Also, it said it would arrive in a week but it arrived the next day! My printer also needed ink but I ordered mine from Target.
7. Pilot Precise V5 Pens – My black pen ran out so I decided to snag a new pack with some different colors!
Have you ordered anything from Amazon lately?