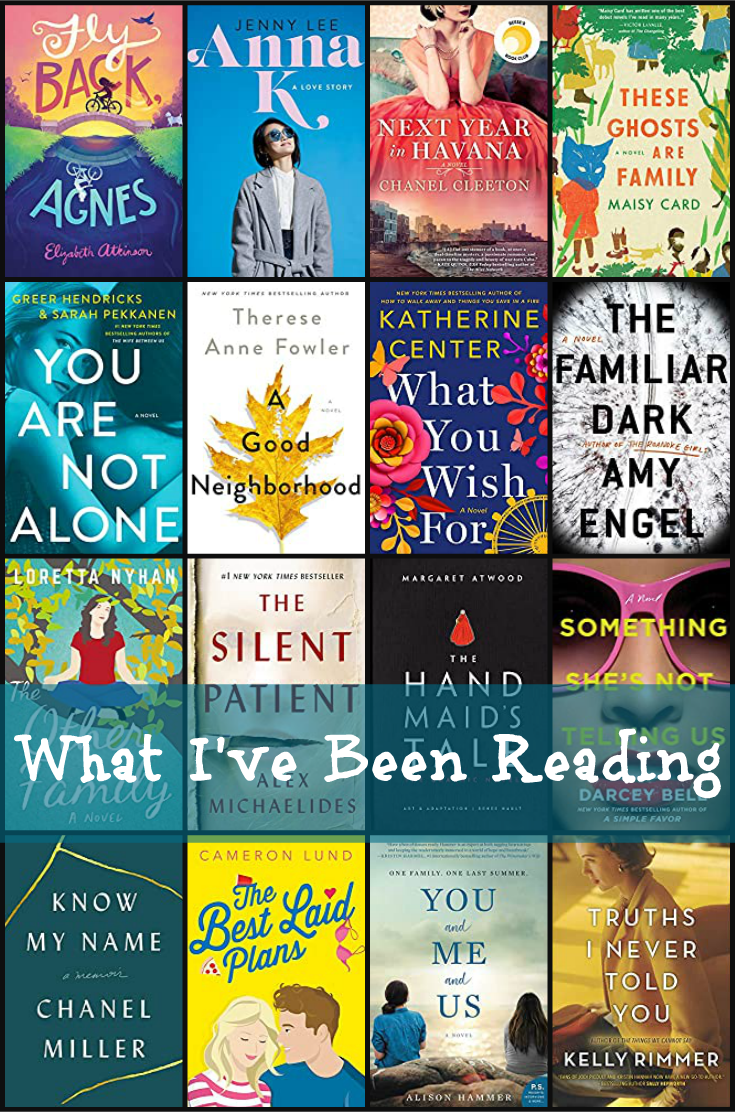 It's time for my monthly book review post! These are the books that I finished in March. I will be linking up this post with the Show Us Your Books Link Up, and as always, the Amazon links to the books I've read are affiliate links and if you use them and make a purchase, I may receive a small commission. If you've read any of these books or are interested in them, I'd love to hear about it in the comments! I spent a lot of time this month catching on on ARC reading for books published in March and coming out in April. I also read two books that I reviewed separately: Oona Out of Order and Most Likely.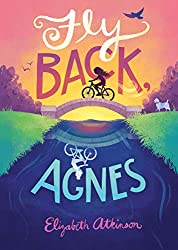 Title: Fly Back Agnes
Author: Elizabeth Atkinson
Genre: Middle Grade
Publisher: Carolrhoda Books, 3/3/20
Source: Book Sparks
Why I Read It: Received in exchange for an Instagram post
My Rating: 5 Stars
This was a sweet upper middle grade story about a girl growing into a young woman while hiding her true self from those she meets.
"Twelve-year-old Agnes hates everything about her life: her name, her parents' divorce, her best friend's abandonment, her changing body . . . . So while staying with her dad over the summer, she decides to become someone else. She tells people she meets that her name is Chloe, she's fourteen, her parents are married, and she's a dancer and actor―just the life she wants. But Agnes's fibs quickly stack up and start to complicate her new friendships, especially with Fin, whose mysterious relative runs a local raptor rehab center that fascinates Agnes. The birds, given time and care, heal and fly back home. Agnes, too, wants to get back to wherever she truly belongs. But first she must come to see the good in her real life, however flawed and messy it is, and be honest with her friends, her family, and herself."
I really enjoyed this book about the ways that young people may hide things about themselves rather than sharing their true selves with others. As it turns out, Agnes's new friends have secrets of their own. I enjoyed the side characters and the adults who served as role models to Agnes, as well as the adorable dog named Tutu and the horse named Beryl who play roles as well. I think in the future, Agnes and Fin may star in a second chance romance rom com! A quote that I loved from this book was "Sometimes we need to fly away from where we came from, from what we've known, from where we've been stuck. And sometimes, we need to fly back home."
---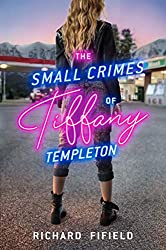 Title: The Small Crimes of Tiffany Templeton
Author: Richard Fifield
Genre: YA
Publisher: Razorbill, 3/10/20
Source: TLC Book Tours
Why I Read It: Received in exchange for an Instagram post
My Rating: 3 Stars
This was a somewhat strange story about a girl from a small town who was sent to reform school and is now on probation.
"Tiffany Templeton is tough. She dresses exclusively in black, buys leather jackets that are several sizes too big, and never backs down from a fight. She's known in her tiny Montana town as Tough Tiff, and after her shoplifting arrest and a stint in a reform school, the nickname is here to stay. But when she comes back home, Tiffany may not be the same old Tough Tiff that everybody remembers. Her life is different now: her mother keeps her on an even shorter leash than before, she meets with a probation officer once a month, and she's still grieving her father's recent death. As Tiffany navigates her new life and learns who she wants to be, she must also contend with an overbearing best friend, the geriatric cast of a high-maintenance drama production, her first boyfriend, and a town full of eccentric neighbors–not to mention a dark secret she's been keeping about why the ex-football coach left town."
Tiffany is dealing with grief from losing her father and with being herself in a tiny town. She has stolen items from people in her trailer park and she sets out to return them and somewhat make amends. I almost didn't finish this book but pushed my way through!
---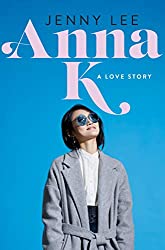 Title: Anna K
Author: Jenny Lee
Genre: YA
Publisher: Flatiron Books, 3/3/20
Source: Publisher
Why I Read It: Requested from publisher, was a BOTM pick
My Rating: 4 Stars
Anna K is a retelling of Anna Karenina in which the characters are turned into rich teens in New York City. It was quite entertaining, even though I never read the original. I was familiar with the plot of Anna Karenina, but not as familiar as I could have been, so I compared each section with the summary from wikipedia!
"At seventeen, Anna K is at the top of Manhattan and Greenwich society (even if she prefers the company of her horses and dogs); she has the perfect (if perfectly boring) boyfriend, Alexander W.; and she has always made her Korean-American father proud (even if he can be a little controlling). Meanwhile, Anna's brother, Steven, and his girlfriend, Lolly, are trying to weather an sexting scandal; Lolly's little sister, Kimmie, is struggling to recalibrate to normal life after an injury derails her ice dancing career; and Steven's best friend, Dustin, is madly (and one-sidedly) in love with Kimmie. As her friends struggle with the pitfalls of ordinary teenage life, Anna always seems to be able to sail gracefully above it all. That is…until the night she meets Alexia 'Count' Vronsky at Grand Central. A notorious playboy who has bounced around boarding schools and who lives for his own pleasure, Alexia is everything Anna is not. But he has never been in love until he meets Anna, and maybe she hasn't, either. As Alexia and Anna are pulled irresistibly together, she has to decide how much of her life she is willing to let go for the chance to be with him. And when a shocking revelation threatens to shatter their relationship, she is forced to question if she has ever known herself at all."
There is plenty of drugs and sex in this book and I would say it's an older YA. It deals with issues of mental health, drug addiction, etc. I liked that there were Jewish characters in this book. I also liked the ending, which wasn't what I'd been expecting!
---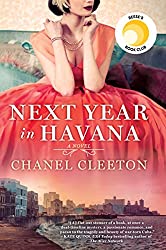 Title: Next Year in Havana
Author: Chanel Cleeton
Genre: Historical Fiction
Publisher: Berkley, 2/6/18
Source: Book Swap
Why I Read It: Buddy Read on Instagram
My Rating: 3 Stars
I had this book on my list for awhile because I've been to Havana, and I was happy it was chosen for a buddy read in March. Unfortunately, it was a little slow for me.
"Havana, 1958. The daughter of a sugar baron, nineteen-year-old Elisa Perez is part of Cuba's high society, where she is largely sheltered from the country's growing political unrest—until she embarks on a clandestine affair with a passionate revolutionary…Miami, 2017. Freelance writer Marisol Ferrera grew up hearing romantic stories of Cuba from her late grandmother Elisa, who was forced to flee with her family during the revolution. Elisa's last wish was for Marisol to scatter her ashes in the country of her birth. Arriving in Havana, Marisol comes face-to-face with the contrast of Cuba's tropical, timeless beauty and its perilous political climate. When more family history comes to light and Marisol finds herself attracted to a man with secrets of his own, she'll need the lessons of her grandmother's past to help her understand the true meaning of courage."
Both of the love stories in this book seemed to be instant love, which I can't say I'm a huge fan of. I liked reading the descriptions of Cuba and places I had been when I was there. It was interesting to read more about the sad situation in Cuba in both 1959 and today.
---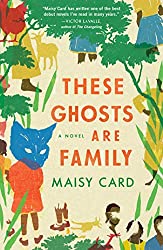 Title: These Ghosts Are Family
Author: Maisy Card
Genre: Contemporary / Historical Fiction
Publisher: Simon & Schuster, 3/3/20
Source: Publisher
Why I Read It: Requested from Publisher
My Rating: 4 Stars
I listened to some of this book on audio thanks to libro.fm and had better luck with just focusing on reading it. This book had an interesting format telling various stories from one family throughout its history.
"Stanford Solomon has a shocking, thirty-year-old secret. And it's about to change the lives of everyone around him. Stanford Solomon is actually Abel Paisley, a man who faked his own death and stole the identity of his best friend. And now, nearing the end of his life, Stanford is about to meet his firstborn daughter, Irene Paisley, a home health aide who has unwittingly shown up for her first day of work to tend to the father she thought was dead. These Ghosts Are Family revolves around the consequences of Abel's decision and tells the story of the Paisley family from colonial Jamaica to present day Harlem. There is Vera, whose widowhood forced her into the role of single mother. There are two daughters and a granddaughter who have never known they are related. And there are others, like the house boy who loved Vera, whose lives might have taken different courses if not for Abel Paisley's actions."
This book has been compared to Homegoing, which I loved, and it is similar in some ways, but doesn't all tie back together in the end. I did enjoy this look at Jamaican history and a family from historical to recent times.
---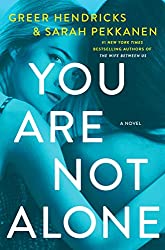 Title: You Are Not Alone
Author: Greer Hendricks and Sarah Pekkanen
Genre: Thriller
Publisher: St. Martin's Press, 3/3/20
Source: Book of the Month
Why I Read It: Wanted a quick and fun read
My Rating: 5 Stars
This was a fun, quick thriller that was just what I needed this month. Shay witnesses a suicide and then becomes friends with the victim's friend group.
"Shay Miller wants to find love, but it eludes her. She wants to be fulfilled, but her job is a dead end. She wants to belong, but her life is increasingly lonely. Until Shay meets the Moore sisters. Cassandra and Jane live a life of glamorous perfection, and always get what they desire. When they invite Shay into their circle, everything seems to get better. Shay would die for them to like her. She may have to."
Multiple viewpoints reveal this story, including what happened in the past that led Amanda, Jane, Cassandra, and the rest of their group to where they are today. There's not much I can share without giving away the story, but I loved how all of the pieces came together to reveal what was really happening with these women.
---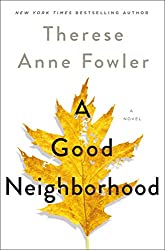 Title: A Good Neighborhood
Author: Therese Anne Fowler
Genre: Contemporary Fiction
Publisher: St. Martin's Press, 3/10/20
Source: Book of the Month
Why I Read It: Instagram Buddy Read
My Rating: 4 Stars
I chose this book from Book of Month because I wanted to join a buddy read group for it, and this was the first month in awhile that I finished my book from that month in the month I received it! This was a shorter book that moved quickly and was unique in the fact that the narrator was the voice of the neighborhood.
"In Oak Knoll, a verdant, tight-knit North Carolina neighborhood, professor of forestry and ecology Valerie Alston-Holt is raising her bright and talented biracial son, Xavier, who's headed to college in the fall. All is well until the Whitmans―a family with new money and a secretly troubled teenage daughter―raze the house and trees next door to build themselves a showplace. With little in common except a property line, these two families quickly find themselves at odds: first, over an historic oak tree in Valerie's yard, and soon after, the blossoming romance between their two teenagers. A Good Neighborhood asks big questions about life in America today―what does it mean to be a good neighbor? How do we live alongside each other when we don't see eye to eye?―as it explores the effects of class, race, and heartrending love in a story that's as provocative as it is powerful."
This book is about racism and class and involves a wrongful accusation due to a chain of events following a lawsuit filed by Valerie on her neighbors when their new construction effects the growth of a tree in her yard. Xavier is a biracial teen who becomes involved with Juniper, whose stepfather is Brad, a white man with a lot of power in the community, despite his abhorrent private behavior at home. There is a lot of foreshadowing building towards the tragic ending which keeps the pages turning. This book will make you mad! It contains triggers for many difficult subjects, so reader beware.
---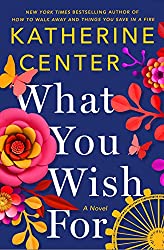 Title: What You Wish For
Author: Katherine Center
Genre: Contemporary Fiction / Rom Com
Publisher: St. Martin's Press, 7/14/20
Source: NetGalley
Why I Read It: Drop Everything Book!
My Rating: 5 Stars
NetGalley made Katherine Center's new book a read now option for a few days and I had to drop everything else and read it immediately! She has become one of my favorite writers over the past few years and I was so excited to get to this one. It was a light and sweet book with a message of never missing a chance to celebrate and choosing joy on purpose, which really touched me at this time of life.
"Samantha Casey loves everything about her job as an elementary school librarian on the sunny, historic island of Galveston, Texas—the goofy kids, the stately Victorian building, the butterfly garden. But when the school suddenly loses its beloved principal, it turns out his replacement will be none other than Duncan Carpenter—a former, unrequited crush of Sam's from many years before. When Duncan shows up as her new boss, though, he's nothing like the sweet teacher she once swooned over. He's become stiff, and humorless, and obsessed with school safety. Now, with Duncan determined to destroy everything Sam loves about her school in the name of security—and turn it into nothing short of a prison—Sam has to stand up for everyone she cares about before the school that's become her home is gone for good."
This was a lovely story about two wounded souls. It included an adorable child character, wonderful side characters, and a beautiful location – Galveston Island. I copied down many quotes from it about choosing to be joyful. I will likely buy a hard copy of this one when it releases in July!
---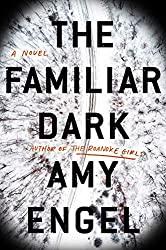 Title: The Familiar Dark
Author: Amy Engel
Genre: Thriller / Mystery
Publisher: Dutton, 3/31/20
Source: Publisher
Why I Read It: Requested from Publisher, liked her previous book.
My Rating: 4 Stars
I really enjoyed Amy Engel's previous book, The Roanoke Girls, so I was excited to read this one. It was a dark and gritty shorter novel about a woman who will do anything to find out who murdered her daughter.
"Set in the poorest part of the Missouri Ozarks, in a small town with big secrets, The Familiar Dark opens with a murder. Eve Taggert, desperate with grief over losing her daughter, takes it upon herself to find out the truth about what happened. Eve is no stranger to the dark side of life, having been raised by a hard-edged mother whose lessons Eve tried not to pass on to her own daughter. But Eve may need her mother's cruel brand of strength if she's going to face the reality about her daughter's death and about her own true nature. Her quest for justice takes her from the seedy underbelly of town to the quiet woods and, most frighteningly, back to her mother's trailer for a final lesson."
I don't think a dark book was what I needed this month, because although it was well written and contained some surprises, I didn't love this one as much as The Roanoke Girls, which was also a darker book. I did appreciate the small town, family sage in this one.
---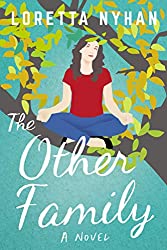 Title: The Other Family
Author: Loretta Nyhan
Genre: Contemporary Fiction
Publisher: Lake Union, 4/1/20
Source: PR person sent.
Why I Read It: Reading in order of publication dates.
My Rating: 4 Stars
This family story is about a woman who discovers her biological family when her daughter does a DNA test to uncover what may be behind her autoimmune issues. Ally was adopted, and therefore did not know about her family's health history.
"With a dissolving marriage, strained finances, and her life in flux, Ally Anderson longs for normal. Her greatest concerns, though, are the health problems of her young daughter, Kylie. Symptoms point to a compromised immune system, but every doctor they've seen has a different theory. Then comes hope for some clarity. It's possible that Kylie's illness is genetic, but Ally is adopted. A DNA test opens up an entirely new path. And where it leads is a surprise: to an aunt Ally never knew existed. She's a little wild, very welcoming, and ready to share more of the family history than Ally ever imagined. Coping with a skeptical soon-to-be-ex husband, weathering the cautions of her own resistant mother, and getting maddeningly close to the healing Kylie needs, Ally is determined to regain control of her life. This is her chance to embrace uncertainty and the beauty of family—both the one she was born into and the one she chose."
This book contained an amusing and sweet cast of characters and was a light and cute read about the family you create when you let others in.
---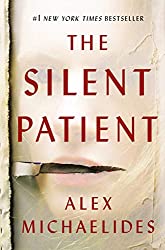 Title: The Silent Patient
Author: Alex Michaelides
Genre: Thriller
Publisher: Celadon Books, 2/5/19
Source: Book swap.
Why I Read It: Instagram Buddy Read.
My Rating: 4 Stars
I've been wanting to read this for awhile and I joined the buddy read a friend of mine set up. I listened to this book via Scribd's 30 day free trial as well as read it at the same time.
"Alicia Berenson's life is seemingly perfect. A famous painter married to an in-demand fashion photographer, she lives in a grand house with big windows overlooking a park in one of London's most desirable areas. One evening her husband Gabriel returns home late from a fashion shoot, and Alicia shoots him five times in the face, and then never speaks another word. Alicia's refusal to talk, or give any kind of explanation, turns a domestic tragedy into something far grander, a mystery that captures the public imagination and casts Alicia into notoriety. The price of her art skyrockets, and she, the silent patient, is hidden away from the tabloids and spotlight at the Grove, a secure forensic unit in North London. Theo Faber is a criminal psychotherapist who has waited a long time for the opportunity to work with Alicia. His determination to get her to talk and unravel the mystery of why she shot her husband takes him down a twisting path into his own motivations―a search for the truth that threatens to consume him…."
Most of the book is from Theo's viewpoint, interspersed with diary entries from Alicia. So while Alicia is the subject of the mystery, Theo is more of the main character. Much of his history is revealed and his character feels to be untrustworthy. I did not predict the twist, although I tried to! This is a thriller that every thriller fan must read!
---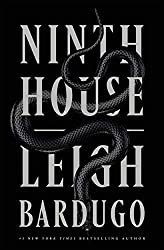 Title: Ninth House
Author: Leigh Bardugo
Genre: Fantasy
Publisher: Flatiron Books, 10/8/19
Source: Book of the Month.
Why I Read It: Instagram Buddy Read.
My Rating: 3 Stars
I kind of regretted choosing this book right after I did so a few months ago via Book of the Month. I'm declaring myself officially done with fantasies at this point! I read this one at a very slow pace, about 25 pages a day, and I honestly had no desire to finish it.
"Galaxy 'Alex' Stern is the most unlikely member of Yale's freshman class. Raised in the Los Angeles hinterlands by a hippie mom, Alex dropped out of school early and into a world of shady drug-dealer boyfriends, dead-end jobs, and much, much worse. In fact, by age twenty, she is the sole survivor of a horrific, unsolved multiple homicide. Some might say she's thrown her life away. But at her hospital bed, Alex is offered a second chance: to attend one of the world's most prestigious universities on a full ride. What's the catch, and why her? Still searching for answers, Alex arrives in New Haven tasked by her mysterious benefactors with monitoring the activities of Yale's secret societies. Their eight windowless "tombs" are the well-known haunts of the rich and powerful, from high-ranking politicos to Wall Street's biggest players. But their occult activities are more sinister and more extraordinary than any paranoid imagination might conceive. They tamper with forbidden magic. They raise the dead. And, sometimes, they prey on the living."
This book takes the societies at Yale and reimagines them as magical. Sort of Harry Potter ish for adults, but it just didn't grab me. The parts of the book that kept my interest were about Alex's past. This is the first in a series, and sadly I don't see myself continuing.
---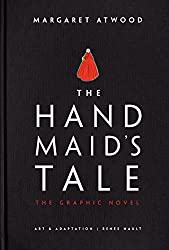 Title: The Handmaid's Tale Graphic Novel
Author: Margaret Atwood / Renee Nault
Genre: Classic / Graphic Novel
Publisher: Nan A. Talese / Doubleday, 3/26/19
Source: Book swap.
Why I Read It: Instagram Buddy Read, goal to read a graphic novel.
My Rating: 4 Stars
I read The Handmaid's Tale awhile ago, and I was somewhat surprised to see that I gave it 5 stars when I read it! I think the graphic novel was done very well and the graphics were really beautiful, enhancing the mood of the book.
"Offred is a Handmaid in the Republic of Gilead, where women are prohibited from holding jobs, reading, and forming friendships. She serves in the household of the Commander and his wife, and under the new social order she has only one purpose: once a month, she must lie on her back and pray that the Commander makes her pregnant, because in an age of declining births, Offred and the other Handmaids are valued only if they are fertile. But Offred remembers the years before Gilead, when she was an independent woman who had a job, a family, and a name of her own. Now, her memories and her will to survive are acts of rebellion."
I found the text to be a bit disjointed and I may have not known what was going on had I not watched the show. I thought this may have applied just to the graphic novel, but others in my buddy read group had the same feeling about the actual book. This is why I wonder why I gave it 5 stars originally!
---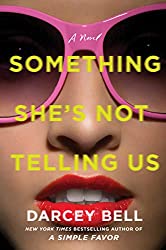 Title: Something She's Not Telling Us
Author: Darcey Bell
Genre: Thriller
Publisher: Harper Paperbacks, 4/7/20
Source: Harper Perennial
Why I Read It: Reading in order of publication dates.
My Rating: 3 Stars
This book was a bit of a slow burn, with a fast middle and a strange ending. It seemed like a family drama more than a thriller to me.
"Charlotte has everything in life that she ever could have hoped for: a doting, artistic husband, a small-but-thriving flower shop, and her sweet, smart five-year-old daughter, Daisy. Her relationship with her mother might be strained, but the distance between them helps. And her younger brother Rocco may have horrible taste in women, but when he introduces his new girlfriend to Charlotte and her family, they are cautiously optimistic that she could be The One. Daisy seems to love Ruth, and she can't be any worse than the klepto Rocco brought home the last time. At least, that's what Charlotte keeps telling herself. But as Rocco and Ruth's relationship becomes more serious, Ruth's apparent obsession with Daisy grows more obvious. Then Daisy is kidnapped, and Charlotte is convinced there's only one person who could have taken her. Ruth has never had much, but now she's finally on the verge of having everything she's ever dreamed of. A stable job at a start-up company, a rakish, handsome boyfriend with whom she falls more in love with every day—and a chance at the happy family she's always wanted, adorable niece included. The only obstacle standing in her way is her boyfriend's sister Charlotte, whose attitude swerves between politely cold and outright hostile. Rebuffing Ruth's every attempt to build a friendship with her and Daisy, Charlotte watches over her daughter with a desperate protectiveness that sends chills down Ruth's spine. Ruth knows that Charlotte has a deeply-buried secret, the only question is: what? A surprise outing with Daisy could be the key to finding out, and Ruth knows she must take the chance while she has it—for everyone's sake. As the two women follow each other down a chilling rabbit hole, unearthing winding paths of deceit, lies, and trauma, a family and a future will be completely—and irrevocably—shattered."
Most of the mystery of this book seems to have to do with mental illness. It did have a quote that I thought related well to our lives now: "To be alive at this moment and not to be worried would be clinically insane."
---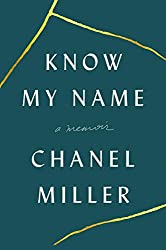 Title: Know My Name
Author: Chanel Miller
Genre: Memoir
Publisher: Penguin Audio, 9/24/19
Source: Library Audio App
Why I Read It: Heard it was good.
My Rating: 5 Stars
As a rule, I don't like memoirs, and I don't think I've ever given one 5 stars before. But Chanel Miller's book is truly amazing, detailing the traumas she went through in amazingly poetic fashion. She reads her own audio as well, and her voice was well worth hearing.
"She was known to the world as Emily Doe when she stunned millions with a letter. Brock Turner had been sentenced to just six months in county jail after he was found sexually assaulting her on Stanford's campus. Her victim impact statement was posted on BuzzFeed, where it instantly went viral–viewed by eleven million people within four days, it was translated globally and read on the floor of Congress; it inspired changes in California law and the recall of the judge in the case. Thousands wrote to say that she had given them the courage to share their own experiences of assault for the first time. Now she reclaims her identity to tell her story of trauma, transcendence, and the power of words. It was the perfect case, in many ways–there were eyewitnesses, Turner ran away, physical evidence was immediately secured. But her struggles with isolation and shame during the aftermath and the trial reveal the oppression victims face in even the best-case scenarios. Her story illuminates a culture biased to protect perpetrators, indicts a criminal justice system designed to fail the most vulnerable, and, ultimately, shines with the courage required to move through suffering and live a full and beautiful life."
This is a truly remarkable story of the justice system and the sad situation victims face in our country. Chanel did an amazing job sharing her thoughts and her hopes for others who have gone through what she went through as well.
---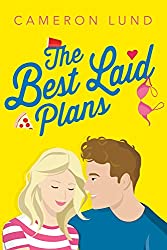 Title: The Best Laid Plans
Author: Cameron Lund
Genre: YA
Publisher: Razorbill, 4/7/20
Source: Bookish First
Why I Read It: Read excerpt, won giveaway for it.
My Rating: 5 Stars
This was a sweet, cheesy, feel-good love story between two best friends. Although it is YA, it is about older teens – they are 18 – and therefore it is more appropriate for older readers.
"It seemed like a good plan at first. When the only other virgin in her group of friends loses it at Keely's own eighteenth birthday party, she's inspired to take things into her own hands. She wants to have that experience too (well, not exactly like that–but with someone she trusts and actually likes), so she's going to need to find the guy, and fast. Problem is, she's known all the boys in her small high school forever, and it's kinda hard to be into a guy when you watched him eat crayons in kindergarten. So she can't believe her luck when she meets a ridiculously hot new guy named Dean. Not only does he look like he's fallen out of a classic movie poster, but he drives a motorcycle, flirts with ease, and might actually be into her. But Dean's already in college, and Keely is convinced he'll drop her if he finds out how inexperienced she is. That's when she talks herself into a new plan: her lifelong best friend, Andrew, would never hurt or betray her, and he's clearly been with enough girls that he can show her the ropes before she goes all the way with Dean. Of course, the plan only works if Andrew and Keely stay friends–just friends–so things are about to get complicated."
I really enjoyed reading about Keely and her friends, as well as watching her navigate her relationships with Dean and Andrew. It was a fun and sweet book. Here is a quote I liked from the book: "Here's what I realized about moments: you can't plan for them. The best ones are always the ones that take you by surprise." Bookish First is a website where you can review books and earn points towards claiming new books. Plus, you might win the books you review excerpts of!
---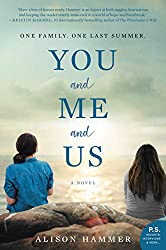 Title: You and Me and Us
Author: Alison Hammer
Genre: Contemporary Fiction
Publisher: William Morrow Paperbacks, 4/7/20
Source: Publisher
Why I Read It: Requested from publisher.
My Rating: 5 Stars
This was a quick, easy to read family story about a mom and her teenage daughter dealing with loss.
"Alexis Gold knows how to put the "work" in working mom. It's the "mom" part that she's been struggling with lately. Since opening her own advertising agency three years ago, Alexis has all but given up on finding a good work/life balance. Instead, she's handed over the household reins to her supportive, loving partner, Tommy. While he's quick to say they divide and conquer, Alexis knows that Tommy does most of the heavy lifting—especially when it comes to their teenage daughter, CeCe. Their world changes in an instant when Tommy receives a terminal cancer diagnosis, and Alexis realizes everything she's worked relentlessly for doesn't matter without him. So Alexis does what Tommy has done for her almost every day since they were twelve-year-old kids in Destin, Florida—she puts him first. And when the only thing Tommy wants is to spend one last summer together at "their" beach, she puts her career on hold to make it happen…even if it means putting her family within striking distance of Tommy's ex, an actress CeCe idolizes. But Alexis and Tommy aren't the only ones whose lives have been turned inside out. In addition to dealing with the normal ups and downs that come with being a teenager, CeCe is also forced to confront her feelings about Tommy's illness—and what will happen when the one person who's always been there for her is gone. When the magic of first love brings a bright spot to her summer, CeCe is determined not to let her mother ruin that for her, too. As CeCe's behavior becomes more rebellious, Alexis realizes the only thing harder for her than losing Tommy will be convincing CeCe to give her one more chance."
Tommy is a great husband and father, so losing him will be very hard for both Alexis and CeCe. I really liked reading about how each family member is able to cope and rely on each other during this difficult situation. I was glad that it wasn't as much of a tearjerker as it could have been!
---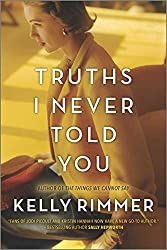 Title: Truths I Never Told You
Author: Kelly Rimmer
Genre: Contemporary Fiction
Publisher: Graydon House, 4/14/20
Source: Publisher
Why I Read It: Requested from publisher.
My Rating: 5 Stars
Kelly Rimmer's The Things We Cannot Say was one of my favorite books last year, so I was very excited when I saw she has a new book coming out. I expected this one to be historical fiction as well, but it was more contemporary, although it was told in alternating time lines between 1957 and 1996.
"With her father recently moved to a care facility, Beth Walsh volunteers to clear out the family home and is surprised to discover the door to her childhood playroom padlocked. She's even more shocked at what's behind it—a hoarder's mess of her father's paintings, mounds of discarded papers and miscellaneous junk in the otherwise fastidiously tidy house. As she picks through the clutter, she finds a loose journal entry in what appears to be her late mother's handwriting. Beth and her siblings grew up believing their mother died in a car accident when they were little more than toddlers, but this note suggests something much darker. Beth soon pieces together a disturbing portrait of a woman suffering from postpartum depression and a husband who bears little resemblance to the loving father Beth and her siblings know. With a newborn of her own and struggling with motherhood, Beth finds there may be more tying her and her mother together than she ever suspected."
This book looks at the access to care that women in the 50s vs women in the 90s experienced. Both Beth and her mom suffer confusing feelings about motherhood, and it was interesting to see the way each of them had to cope with these feelings. I did have an issue with the text suggesting that a woman would need to stop breastfeeding in order to go on antidepressants – there are definitely meds that you can take and continue breastfeeding. I really related to Beth in her feeling that nursing her son was the main thing working for her as a mom! I loved this family story about Beth and her siblings, her father, and her mother and her aunt as Beth uncovers what happened in the past.
---
In conclusion, in March I read 20 books, 18 of which are reviewed in this post. This month I read 18 print books, 1 e-book, and 1 audio book (plus I listened to 2 on audio as I read along). Let's get this out of the way now – yes, I read a lot. My favorite books this month were Fly Back Agnes, Most Likely, You Are Not Alone, and The Best Laid Plans. I had more 5 star reads this month than I've had in awhile!
Have you read any of these books or do you want to? What have you been reading lately?