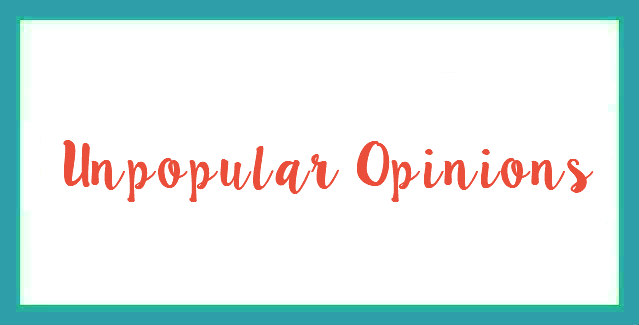 This was recently going around Facebook and I was sure I'd posted my list of unpopular opinions in the past, but I couldn't find it when I searched my blog, so I decided to write a list now – either new or for the first time, I'm not sure! Also thanks to Bri for her post on this subject!
10 Things I Don't Like That Most People Do:
1. Animal prints. I'm agreeing with Bri on this one! I like animals, but I don't wear animal prints.
2. Eggplant, mushrooms, and peppers. These are some common popular vegetables, but I don't eat them.
3. Beer. My husband and brother and sister-in-law (plus lots of friends) bond over their love of all types of beer. I prefer sweet drinks. However, I also don't like soda / sparkling water.
4. Crowded bars and clubs. I don't like loud parties or dancing.
5. Cold Shoulder Tops. I generally will cover my shoulders if I'm wearing sleeveless shirts, so there's not really a point to wearing shirts with sleeves but no shoulders! Plus I feel like they would restrict my arm movement.
6. Pumpkin Spice Lattes. I mean, they're ok, but they're not my favorite! (Salted Caramel all the way!)
7. Shonda Rhimes shows. I used to like them; now I don't!
8. Chewing gum. I might have some kind of allergy because the last few times I tried, I would feel like a lump was forming in my throat!
9. The Bachelor. Never watched it, no desire to.
10. Star Wars. Never got into it! Don't know why!
How about you? Do you agree with me? What is something you don't like that most people do?