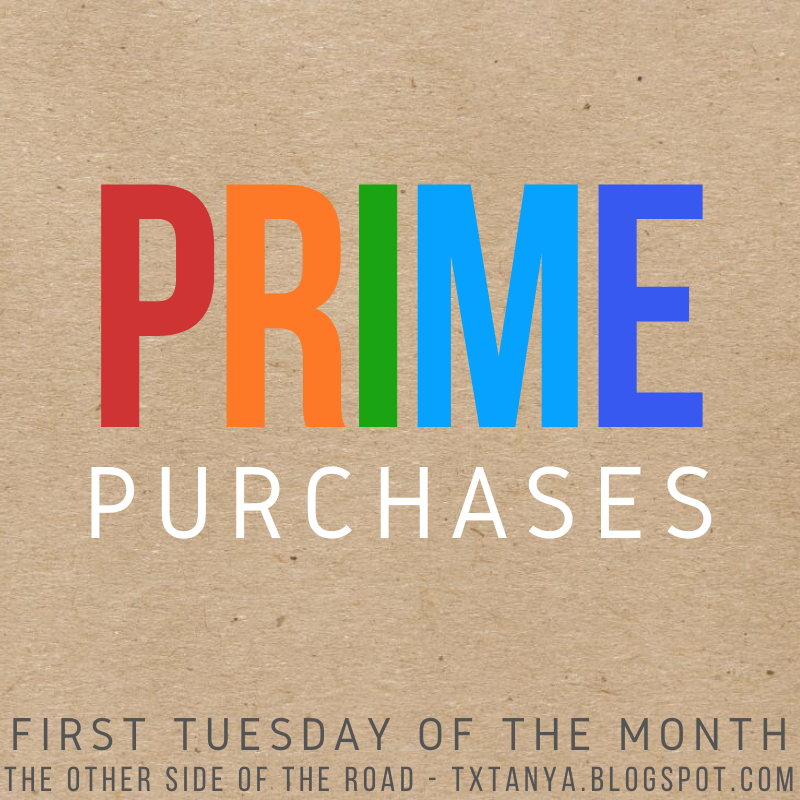 This month I'm once again linking up with Tanya to share what I've been purchasing via Amazon. These links are affiliate links, which means that if you click them and make a purchase, I may receive a small incentive. I purchased less this month than I might have as Amazon has limited some of their availability and we are all learning about what is essential, though I definitely have looked for things that I can't get right now – like puzzles! Also, some of these purchases were placed earlier in the month of March.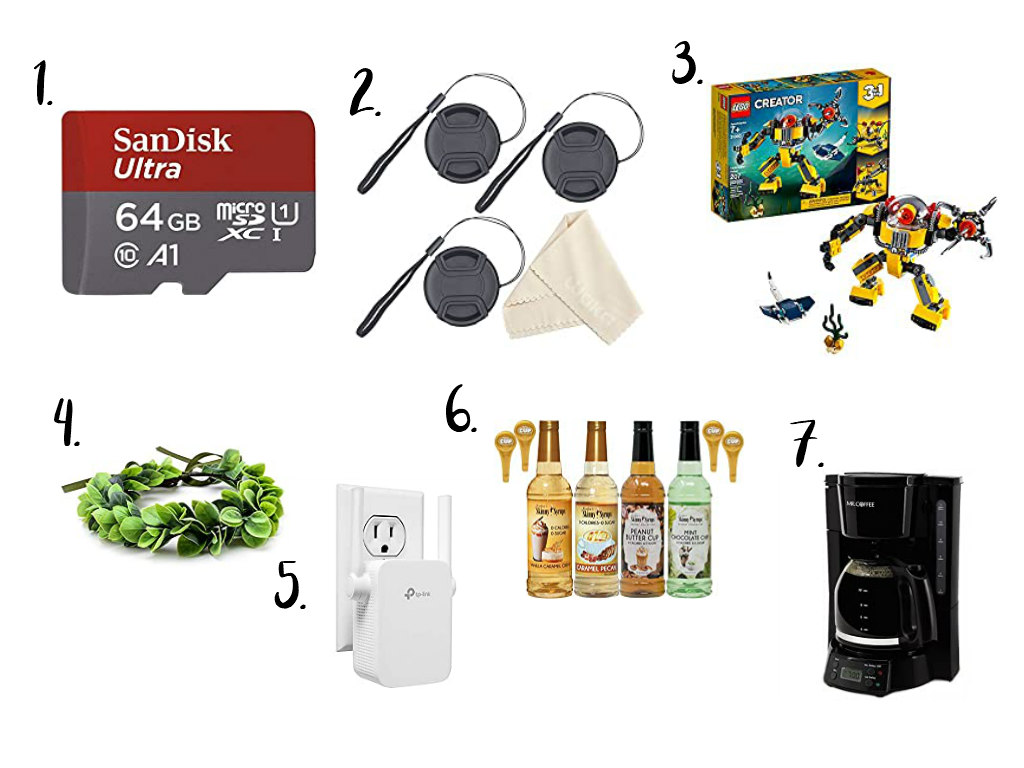 1. SanDisk 64 GB Ultra Micro SD Card – I got a new camera and decided to get a larger SD card to go with it.
2. Lens Cap with Keeper Leash – I passed my older camera to Gabbie and we needed an additional lens cap, specifically the type that can attach to your camera strap and are less likely to be lost. This came as a pack of 3.
3. Lego Creator 3 in 1 Underwater Robot – This was a gift for Simon's best friend who had a robot birthday party early in March.
4. Leaf Headband – Gabbie got this to go with her Lilo costume for Purim.
5. TP Link300 Wifi Extender – Our wifi wasn't reaching to my bedroom, plus with everyone home it wasn't working very well. I think this is helping, plus we had to have our provider come out and rewire our connection!
6. Jordan's Skinny Syrups 4 pack with pumps – This is not the exact set I ordered, but I got 4 flavors that come with pumps. I'm not the biggest fan of the pumps, because they don't really close and with them open, they are a bit too tall to store in my closet!
7. Mr. Coffee 12 Cup Programmable Coffee Maker – With both of us at home, we decided to make pots of coffee again instead of going through a ton of K-cups every day, and our coffee pot cracked. Luckily we were able to get a new one.
Have you ordered anything from Amazon lately?