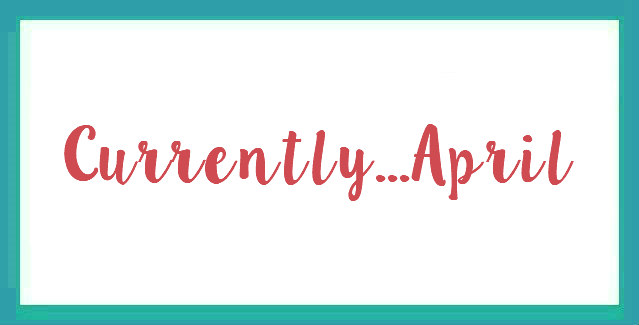 Today I'm linking up with Anne in Residence for her Currently link up. April's prompt words are: sharing, writing, wishing, investigating, and buying. Here's what I'm currently up to!
[sharing]
A month ago I wrote that I liked hearing the quiet when the kids are at school. Now I'm currently sharing my quiet time with four other people at all times! Like I've been saying, I don't really mind staying at home, but I do appreciate having along time, and not always having everyone here with me.
[writing]
I haven't written anything in my planner recently, that's for sure! I did write down all the e-books I have on my kindle app because I keep forgetting which ones I need to read. It's easy to look at my bookshelves, but not so easy to keep track of e-books.
[wishing]
I have the same wish as everyone – for the virus to go away and for life to get back to normal!
[investigating]
I'm investigating what kind of online workouts to do…whether I should buy a new planner since mine ends in June…and what in the world my kids are going to do with themselves for two weeks when they're on "spring break."
[buying]
Whenever I think I might buy something, it's not available for shipping! I did place an Old Navy order for two new sweatshirts and a pair of leggings, but I don't think it's shipped yet. I will be sharing my monthly Amazon order post on Tuesday!
Now tell me something you are currently doing!