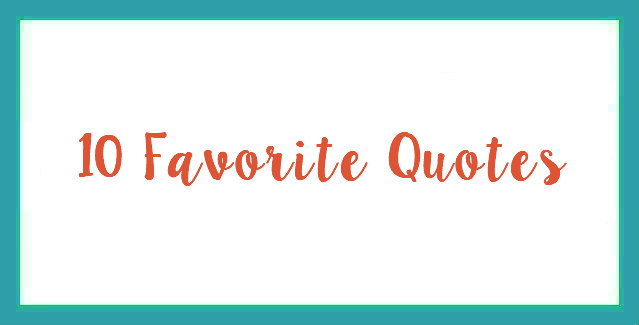 Today I'm linking up with Leslie for her 10 on the 10th link up and sharing 10 of my favorite quotes. I did previously share some of my all time favorite quotes, but today I'm sharing some newer ones that I have found in books I've recently read. I am publishing this post a few days early because I will be offline for the next few days in order to celebrate the beginning of Passover.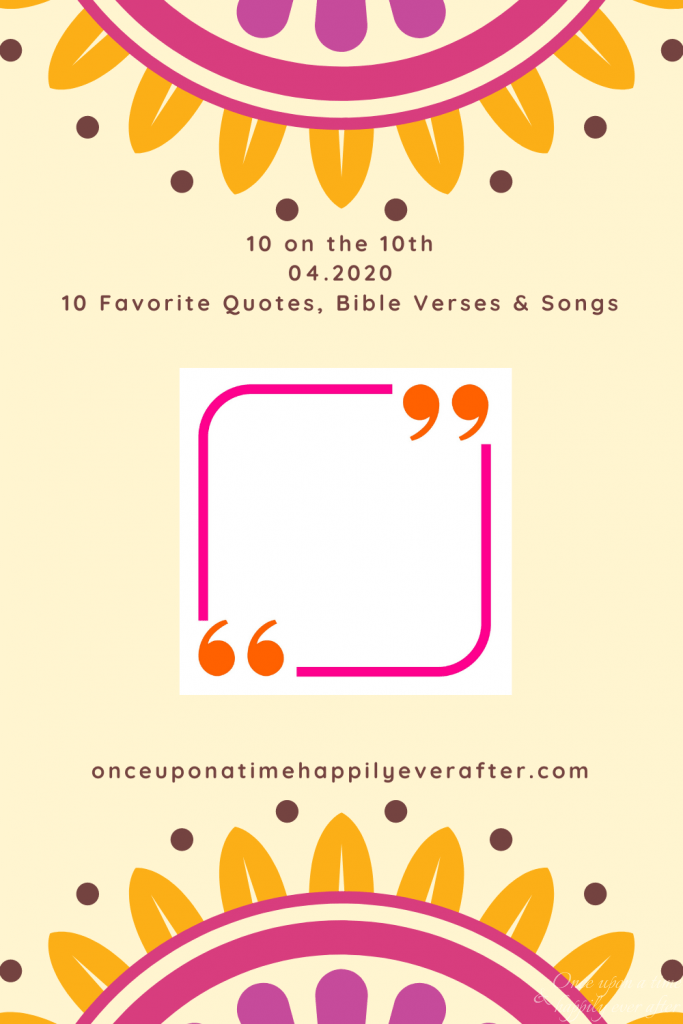 1. "…people are like books. Some you want to read and enjoy; some you hate before you've even read a word."
– Woven in Moonlight by Isabel Ibanez
2. "What greater gift can you give another than to say: I see you, I hear you, and you are not alone."
– Hum If You Don't Know The Words by Bianca Marais
3. "Good people come in all different colors and speak many different languages, bad people too. And sometimes good people do bad things, and sometimes bad things are the only things people know how to do because they do not know any better."
– Hum If You Don't Know The Words by Bianca Marais
4. "Dogs and books, two excellent defenses against solitude and despair."
– Oona Out of Order by Margarita Montimore
5. "Sometimes we need to fly away from where we came from, from what we've known, from where we've been stuck. And sometimes we need to fly back home."
– Fly Away Agnes by Elizabeth Atkinson
6. "…it reminds me that life can chance in an instant, and it's up to us how we deal with it when it does."
– Most Likely by Sarah Watson
7. "Here's what I've realized about moments: you can't plan for them. The best ones are the ones that take you by surprise."
– The Best Laid Plans by Cameron Lund
8. "But that's the thing about joy. You don't have to wait for it to happen."
"It's a deliberate kind of joy. It's a conscious kind of joy. It's joy on purpose."
"Pay attention to the things that connect you with joy."
"Joy is an antidote to fear. To anger. To sorrow."
"The point is to be happy anyway. As often as you can."
– What You Wish For by Katherine Center
9. "Life is like a trip. A very long one. And what matters most is the people you travel with."
– The List of Things That Will Not Change – Rebecca Stead
10. "To be alive at this moment and not to be worried would be clinically insane."
– Something She's Not Telling Us by Darcey Bell
What is one of your favorite quotes?