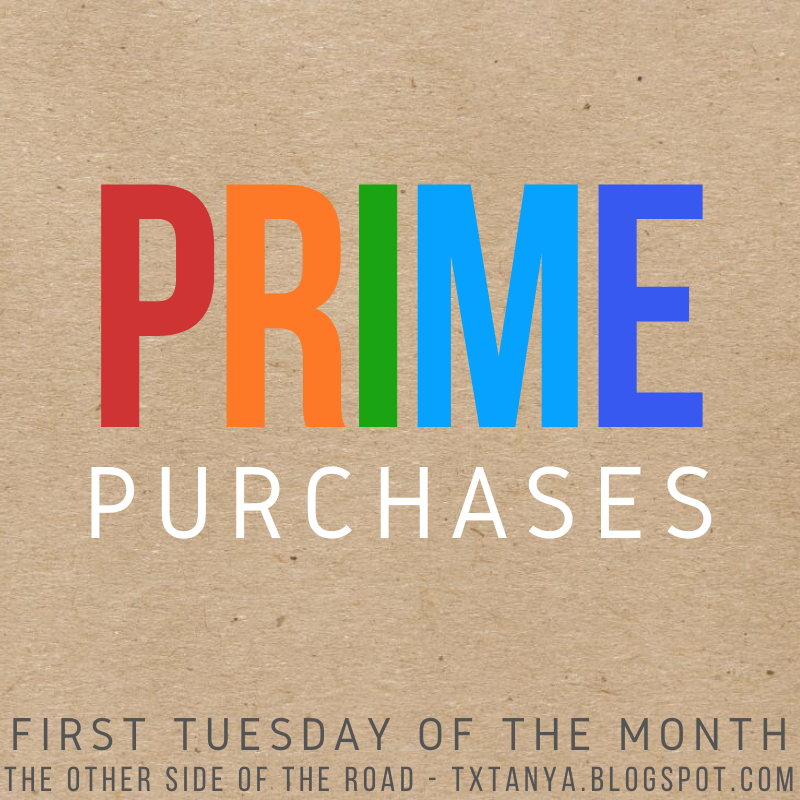 This month I'm once again linking up with Tanya to share what I've been purchasing via Amazon. These links are affiliate links, which means that if you click them and make a purchase, I may receive a small incentive. It was a shorter month, but that didn't stop me from ordering too many things from Amazon, and even as I write this, I'm thinking of more orders I need to place!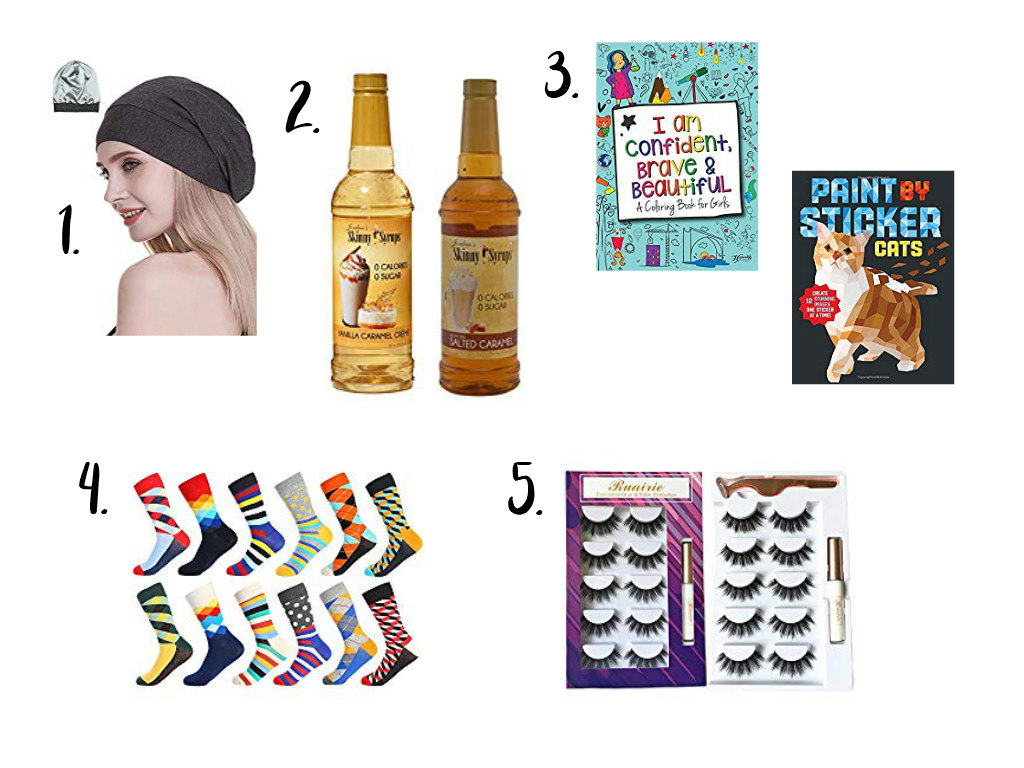 1. Satin Lined Sleep Cap for Curly Hair – Gabbie decided to try to keep her hair curly while she sleeps with this sleep cap. She wasn't sure whether it worked or not the last time I asked her. But here's a question. Why does the model in the picture have straight hair?
2. Jordan's Simple Syrups – I mentioned these in my recent post about coffee. I love these salted caramel and vanilla caramel syrups. I did find a few more bottles at HomeGoods and they do cost a bit less there!
3. My friend's daughter had to go into the hospital for testing regarding seizures and I sent her the I Am Confident, Brave, and Beautiful Coloring Book and a Paint By Sticker Cats book to help keep her occupied.
4. Bonangel Men's Fun Dress Socks – I don't always post the things Dave orders from my account, but these socks are really fun!
5. False Eyelashes – 5 Pairs – Gabbie decided she needs these for her dance competitions – her first one is on Friday!
Have you ordered anything fun from Amazon lately?