Today I am excited to be featuring the book Oona Out of Order by Margarita Montimore, with thanks to Flatiron Publishers who invited me to join the tour. Please read on for my review of this book! This post contains affiliate links, so if you use them and make a purchase, I may receive a small commission.
About The Book: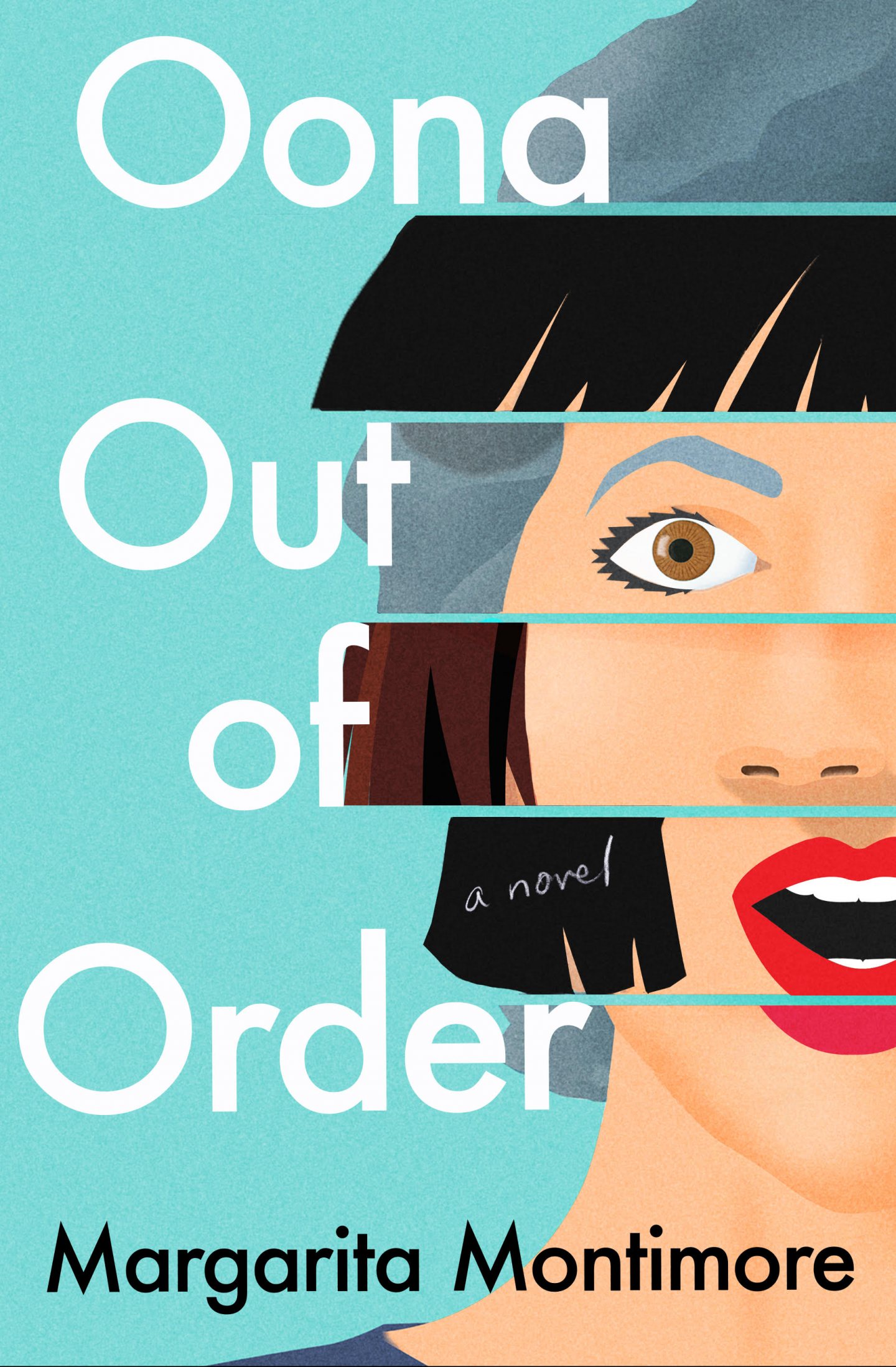 Title: Oona Out of Order
Author: Margarita Montimore
Genre: Contemporary Fiction
Publisher: Flatiron Publishers, 2/25/2020
Source: Flatiron Publishers / libro.fm
My Rating: 4 stars
Excerpt: Read here
Book Description:
It's New Year's Eve 1982, and Oona Lockhart has her whole life before her. At the stroke of midnight she will turn nineteen, and the year ahead promises to be one of consequence. Should she go to London to study economics, or remain at home in Brooklyn to pursue her passion for music and be with her boyfriend? As the countdown to the New Year begins, Oona faints and awakens thirty-two years in the future in her fifty-one-year-old body. Greeted by a friendly stranger in a beautiful house she's told is her own, Oona learns that with each passing year she will leap to another age at random. And so begins Oona Out of Order…
Hopping through decades, pop culture fads, and much-needed stock tips, Oona is still a young woman on the inside but ever changing on the outside. Who will she be next year? Philanthropist? Club Kid? World traveler? Wife to a man she's never met? Surprising, magical, and heart-wrenching, Margarita Montimore has crafted an unforgettable story about the burdens of time, the endurance of love, and the power of family.
"With its countless epiphanies and surprises, 'Oona' proves difficult to put down." — USA Today
"Reminiscent of Liane Moriarty's What Alice Forgot and Kate Atkinson's Life After Life, Oona Out of Order is a delightfully freewheeling romp." — Booklist (starred review)
"Oona Out of Order is beautiful and heartbreaking, a novel about the nature of time and how life marches on, that you simply must read." — PopSugar
"A heartfelt novel that celebrates its implausibility with a unique joie de vivre." — Kirkus Reviews
"Margarita Montimore has written a dazzling novel. This madcap opera,the story of Oona Lockhart's life told in full with scope and breadth in and out of sequence but never out of tune, is the perfect read for this moment. Modern, emotional, funny, ferocious, and spun with enough light and magic to fire up the Vegas strip, Oona Out of Order lands like a meteor."— Adriana Trigiani, bestselling author Tony's Wife
"Oona Out of Order is a fascinating and beautifully crafted tale which explores identity and relationships in one woman's unpredictable and radically-changing world. Un-put-downable and uplifting, what Montimore has penned is a treasure that will remind you of the importance of living life fully in the present." — Kim Michele Richardson, bestselling author of The Book Woman of Troublesome Creek
"Oona Out of Order is haunting—a fascinating, sometimes heart-wrenching exploration of life lived moment-to-moment." — Emily Colin, author of The Memory Thief
About The Author:
After receiving a BFA in Creative Writing from Emerson College, Margarita Montimore worked for over a decade in publishing and social media before deciding to focus on the writing dream full-time. The author of Asleep from Day and Oona Out of Order, she lives in New Jersey with her husband and dog.
My Review:
Imagine ringing in the New Year in 1982, on the eve of your 19th birthday, and the next second finding yourself in 2015 in your own 51 year old body. This is Oona's first jump, and she soon realizes that she will make a similar jump every new year on her birthday at the stroke of midnight, with no idea where in time she will find herself next. Oona is fated to live her life out of order.
This concept reminds me of my favorite book, The Time Traveler's Wife, and in some ways these books are similar, although Oona obviously has her own, completely different story. She also has the benefit of knowing when she will time hop, as it always happens at the same time. Oona finds herself meeting people she never met but who obviously met her before, while losing people that she realizes she may get to see again one day. It's confusing and messy, but Oona learns to appreciate the benefits of living her life out of order.
One thing that I loved about the book was the concept of fate and whether you can change it. Oona's future self knows that certain things are going to happen, so when she goes back in time, she tries to change them. Or maybe they happened in the first place because of the efforts she made! This is one of my favorite premises to read about! I also loved the mother-daughter relationship between Oona and her mother and the ways that Oona learns how to be a better person through her time travels.
I did something different in reading this book, in that I also received an advanced listening copy from libro.fm and I decided to listen to the book while also reading it. I mostly followed along, and when I missed something, I could go back and reread. I liked this way of reading – as if I was being read to – and will do it again!
I did knock this book down from 5 stars to 4 because of a slightly slower beginning and a bit too much drug use in Oona's 1991 year! However, for an entertaining read that makes you think, definitely check it out!
It is basically a requirement to take a #bookfact picture with this book cover, so to see mine, visit my instagram today!
Living your life out of order sounds hard to me!