Today I am excited to be featuring the book Most Likely by Sarah Watson on the Blog Tour hosted by Rockstar Book Tours! I am sharing my review of the book, as well as a giveaway, so be sure to read on. This post contains affiliate links, so if you use them and make a purchase, I may receive a small commission.
About The Book: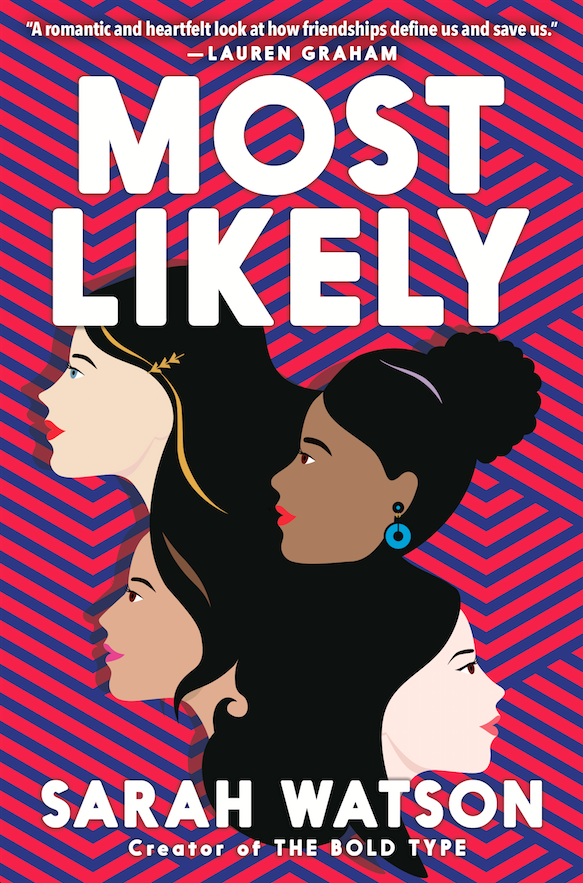 Title: Most Likely
Author: Sarah Watson
Genre: YA
Publisher: Poppy, 3/10/2020
Source: Rockstar Book Tours
Find it: Goodreads, Amazon, Kindle, Audible, B&N Special Book Club Edition, iBooks, Kobo, TBD, Bookshop.org
Book Description:
From the creator of the hit TV series The Bold Type comes an empowering and heartfelt novel about a future female president's senior year of high school.
Ava, CJ, Jordan, and Martha (listed in alphabetical order out of fairness) have been friends since kindergarten. Now they're in their senior year, facing their biggest fears about growing up and growing apart. But there's more than just college on the horizon. One of these girls is destined to become the president of the United States. The mystery, of course, is which girl gets the gig.
Is it Ava, the picture-perfect artist who's secretly struggling to figure out where she belongs? Or could it be CJ, the one who's got everything figured out…except how to fix her terrible SAT scores? Maybe it's Jordan, the group's resident journalist, who knows she's ready for more than their small Ohio suburb can offer. And don't overlook Martha, who will have to overcome all the obstacles that stand in the way of her dreams.
This is the story of four best friends who have one another's backs through every new love, breakup, stumble, and success–proving that great friendships can help young women achieve anything…even a seat in the Oval Office.
About The Author: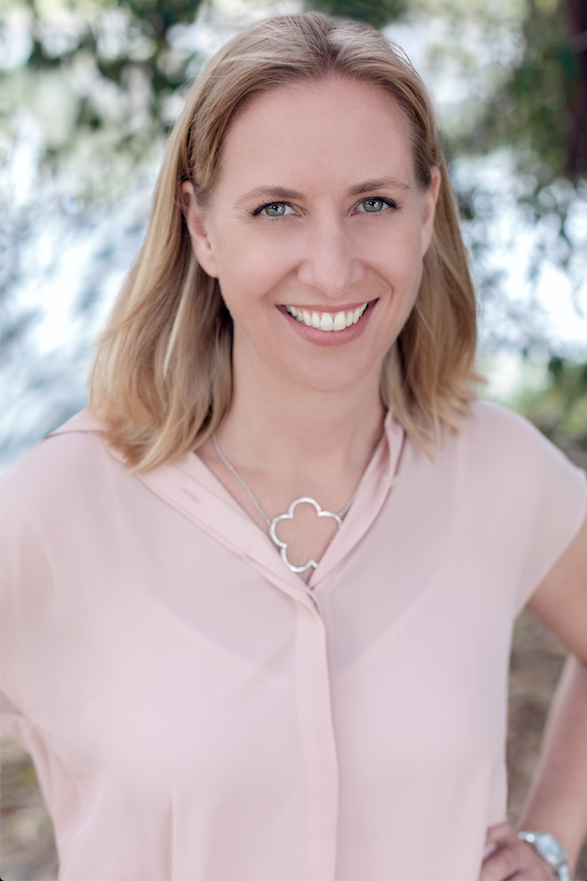 Sarah Watson is the creator of the hit TV series The Bold Type, which the New York Times described as "Sex and the Single Girl for millennials." Previously she was a writer and executive producer of the critically acclaimed NBC drama Parenthood. She lives in Santa Monica, California. Most Likely is her debut novel.
Website | Twitter | Instagram | Goodreads
My Review:
Who here watches The Bold Type? I love that show and I loved this book! Four best friends for life are now seniors in high school and are wondering what the future holds for them. They are all different in personalities and backgrounds, but they are always there for one another in friendship and support. From the beginning of the book, you know that one of the group becomes president. You also know her last name and that she has been with her husband since high school. There are hints throughout the book as to which girl it might be, but it really feels like it could be any of them. And then there's a twist!
There are all kinds of represented populations in this book, including Latinx, biracial, bisexual, disabled, and those with mental health issues, school struggles, and money struggles. I think every teen and adult can find herself in these girls, and even if not, you will root for them and hope they are able to fulfill their dreams.
This is apparently the first in a series, and I am super excited to find out what's next for Ava, CJ, Jordan, and Martha!
Most Likely Giveaway:
Three lucky winners will receive a finished copy of MOST LIKELY, US Only.
Blog Tour Schedule:
Week One:
Week Two:
I am highly recommending this one!