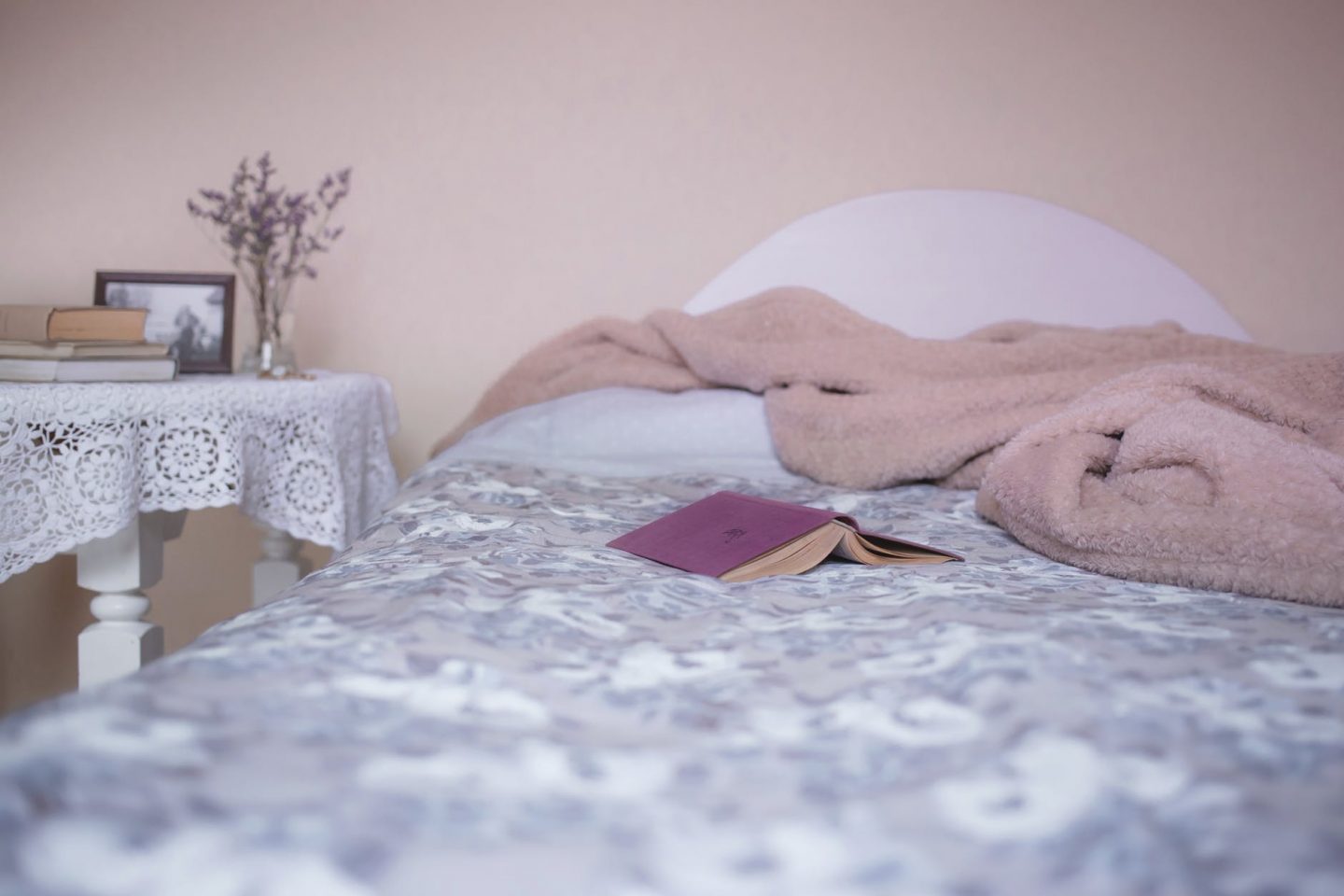 Sleep is an important element of our daily lives. However, as we lead busier lifestyles, sleep patterns can become disturbed, which affects the quality of the time you are resting. Getting a good night's sleep is essential to feeling refreshed and energized each day. It also restores balance in your body and alleviates stress.
We all know that if you wake up feeling tired, it affects your mood for the day ahead. So what can you do to improve it? Take a look at these useful tips to enjoy sweeter dreams each night:
Plan When You're Going to Bed and Stick to It
Many people just wander to bed when they feel tired. However, if you've been indulging in a movie marathon, that time might well be into the early hours. To get better quality sleep, schedule a time to go to bed. It doesn't have to be really early either, but sticking to a schedule gets your body into a better routine.
Avoid Digital Devices Before Bed
The light emitted from digital devices can disrupt your sleep patterns. It sends signals to the brain that keep you alert and awake, so you'll be less likely to fall asleep quickly. Try avoiding your digital devices before heading to bed, as this can help relax your mind. If you also reach for your phone as soon as you wake up, why not hop in the shower and get ready beforehand. Looking at apps and emails can heighten stress levels before the day has begun, so try to save the emails until you get to work.
Create a Relaxing Bedtime Routine
Why not switch up your routine in the evening to incorporate a self-care practice? This could involve reading before bed or running a hot bath to de-stress. Using wellness products such as infused skincare and soothing products such as those from theviolettacompany.com also promote a good night's sleep and some much-needed pamper time.
Exercise More Often
More people live sedentary lifestyles than ever before due to office jobs and hectic schedules. However, being active every day can help your sleep pattern and improve its quality. Whether you want to go for a run or just a short walk each day, these small steps can get the blood pumping and help get you into a routine each day.
Make Your Bedroom a Sanctuary
If your bedroom is not a place where you feel relaxed and comfortable, then you're less likely to get a good night's sleep. The whole design is vital — including the lighting and heating. Another feature is your mattress and bedding. It's essential to update your mattress approximately every eight years, as general wear will make it more uncomfortable. The pillows you use are also a crucial factor as they can affect the way you sleep and cause aches and pains if not suitable.
There are several other things you can do to improve your sleep quality, including:
Avoiding large meals or caffeinated drinks before bed
Avoiding naps in the afternoon
Reducing bright lights in living spaces before heading to bed
---
This post was written by Bill Clark. Bill is a freelance journalist who specialises in writing about culture and the arts, however will write about anything that piques his interest including business, travel and lifestyle. He can be reached on Twitter @BilboClark01.