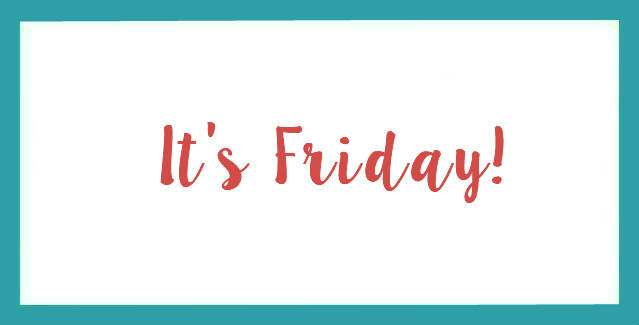 Time for another random Friday update! Today I'm sharing five brief things about us, including a few thoughts on our current situation.
[one]
I've seen a few bloggers wondering about whether to continue. Or justifying why they are. I really don't know why we wouldn't! We can continue to share about our lives, provide inspiration, be there for each other, help each other find some sort of escape. If you can, if your health and situation allow you, please do. I'll still be reading.
[two]
Just an update on the schooling situation here. I was (and am) concerned about Simon, but his first day seemed to go well, at least. I am so thankful that the school gave him a chromebook to use, and that his teacher is so organized with explaining what the kids should do each day. He did need some help with Hebrew, but I felt like he did what he was able to do. The older kids don't have classes until Monday, so we'll see how that goes! They did set up their learning stations!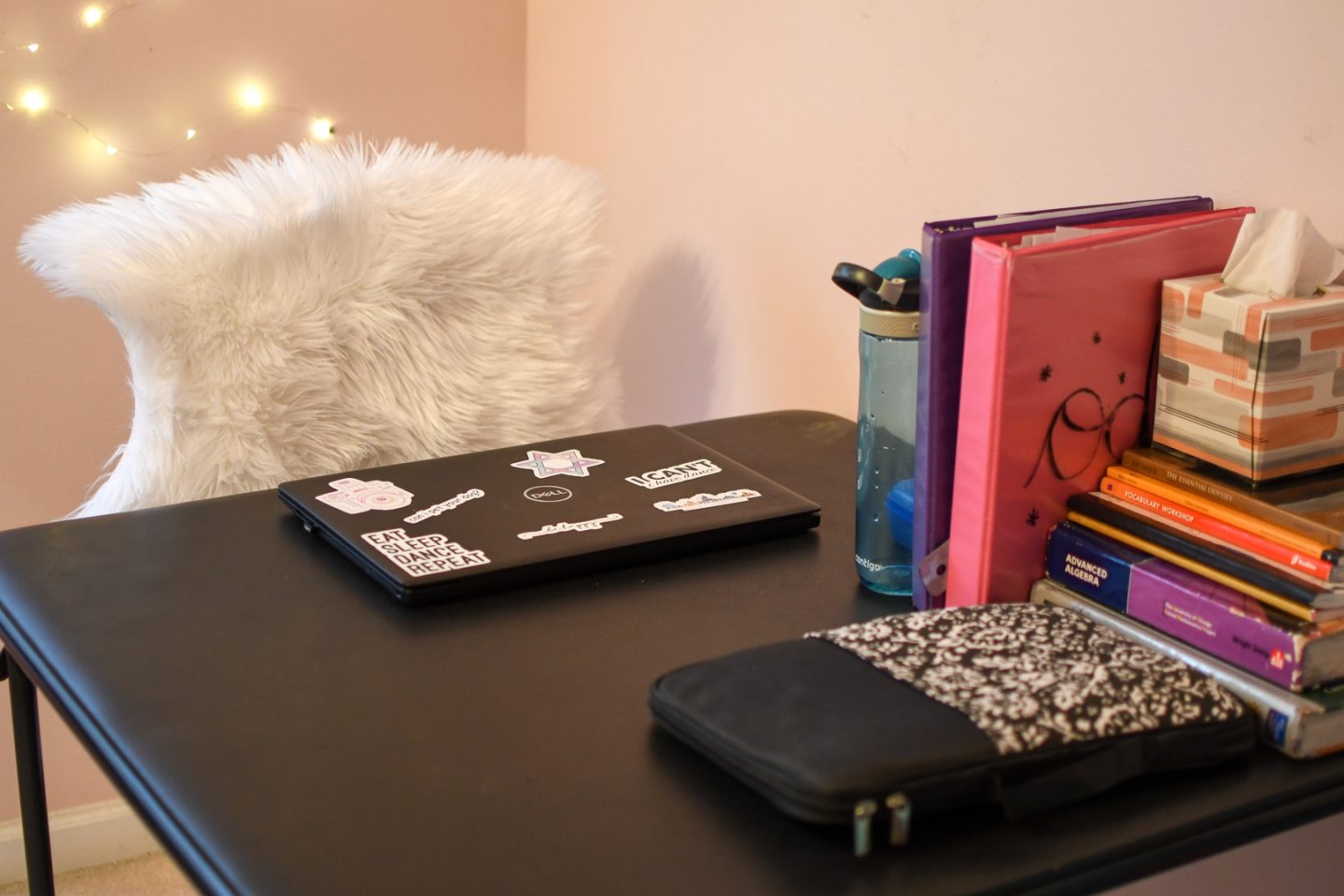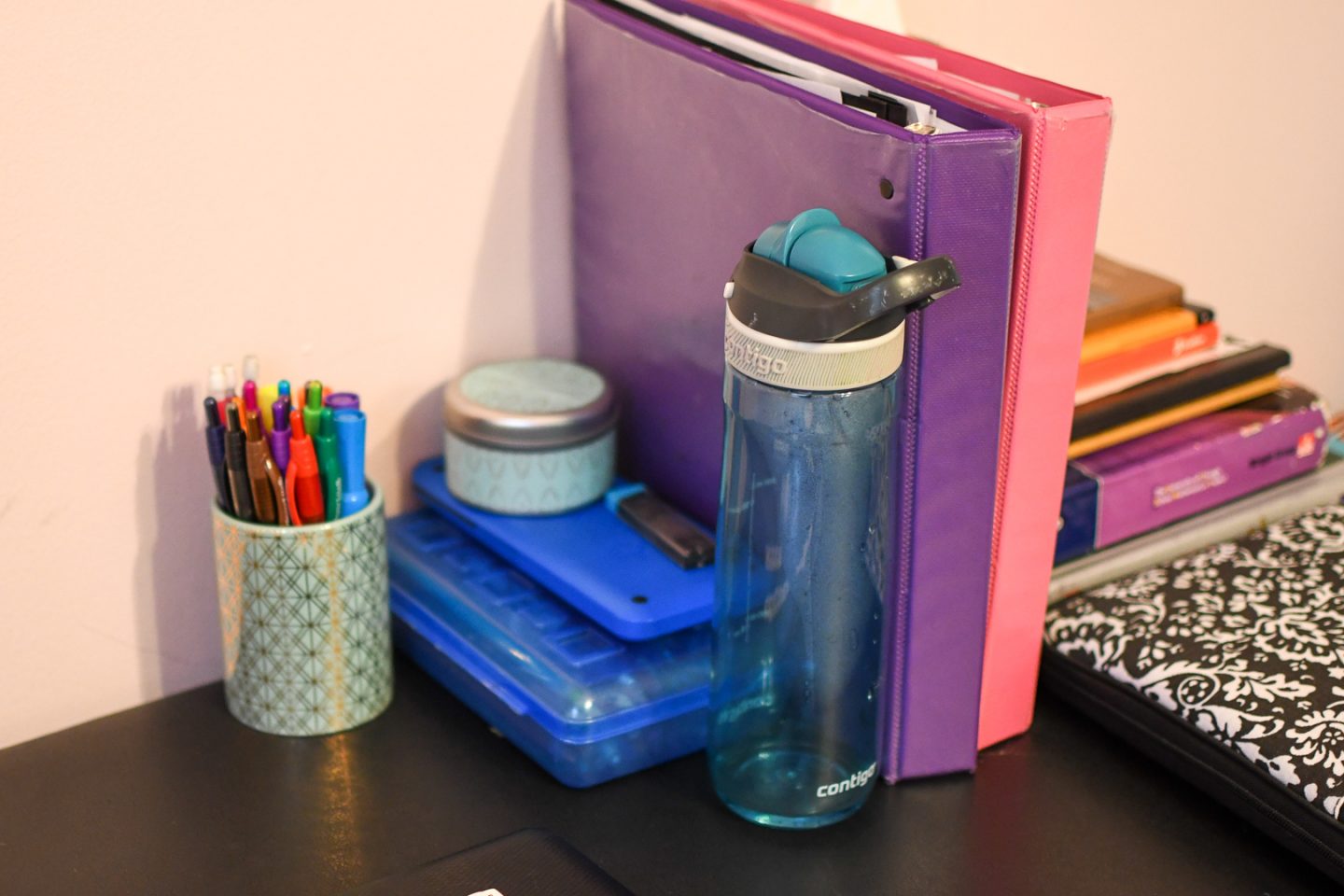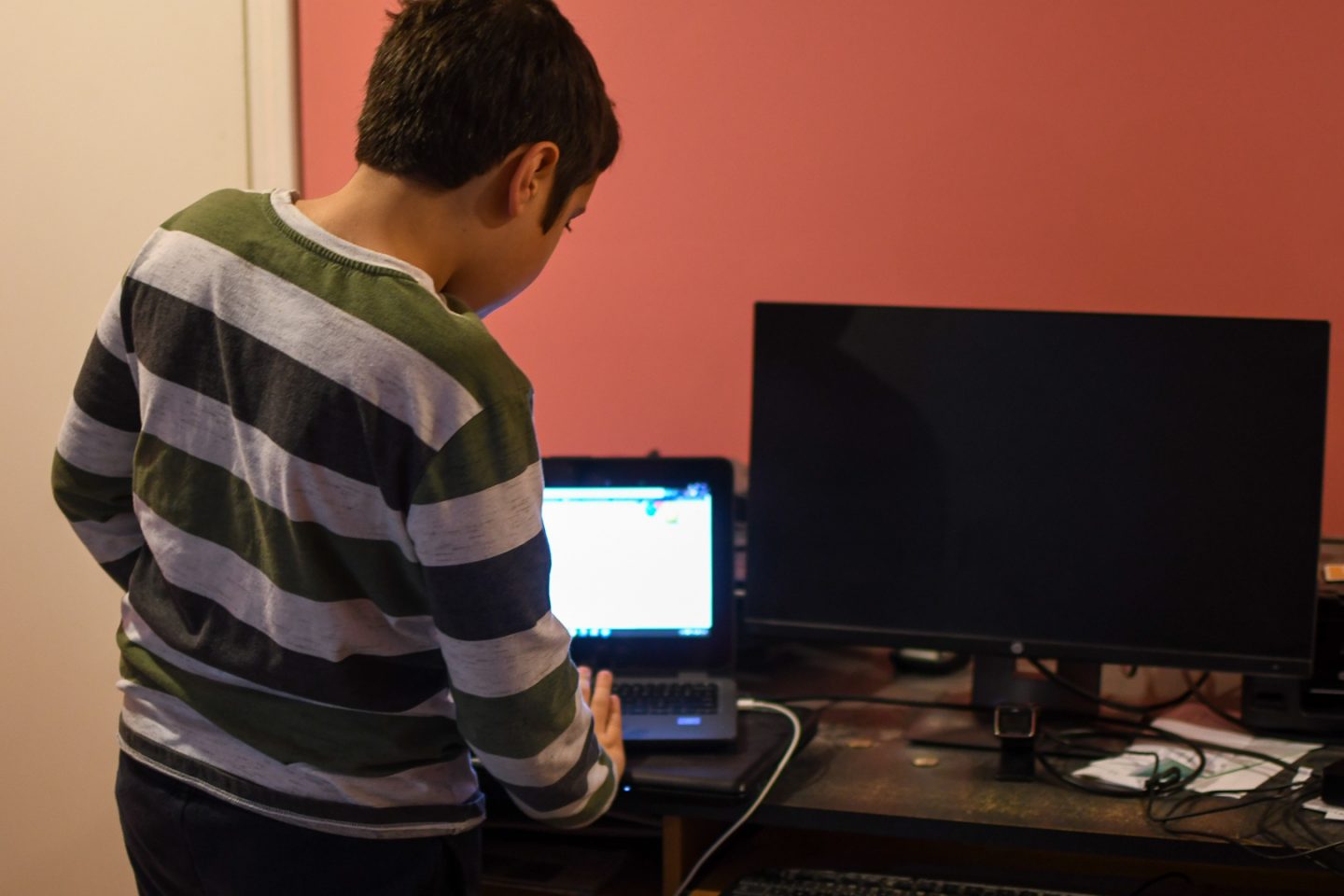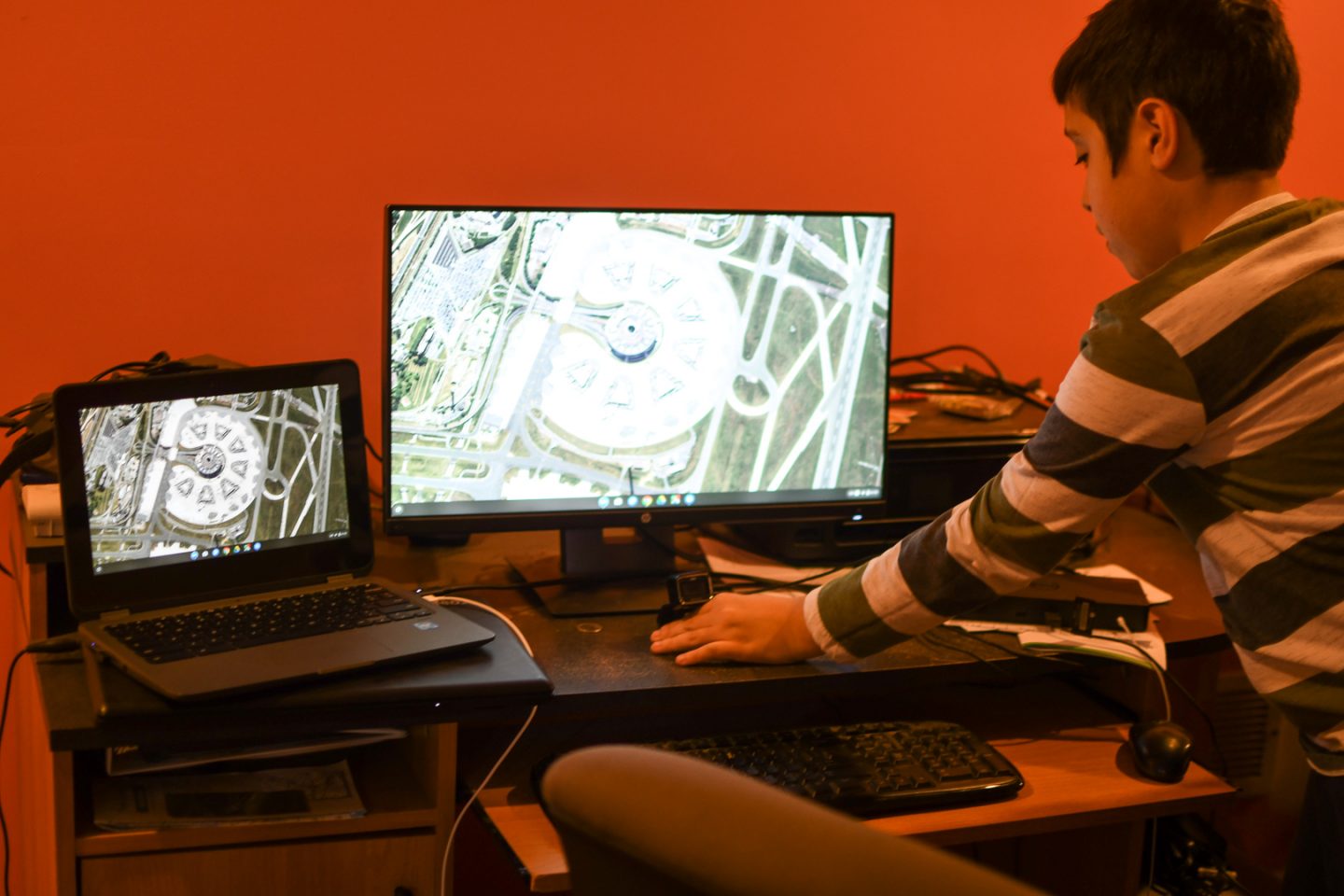 Zachary's is in the basement, hence the awful lighting. He might have to move to his room though, if Dave ends up working from home.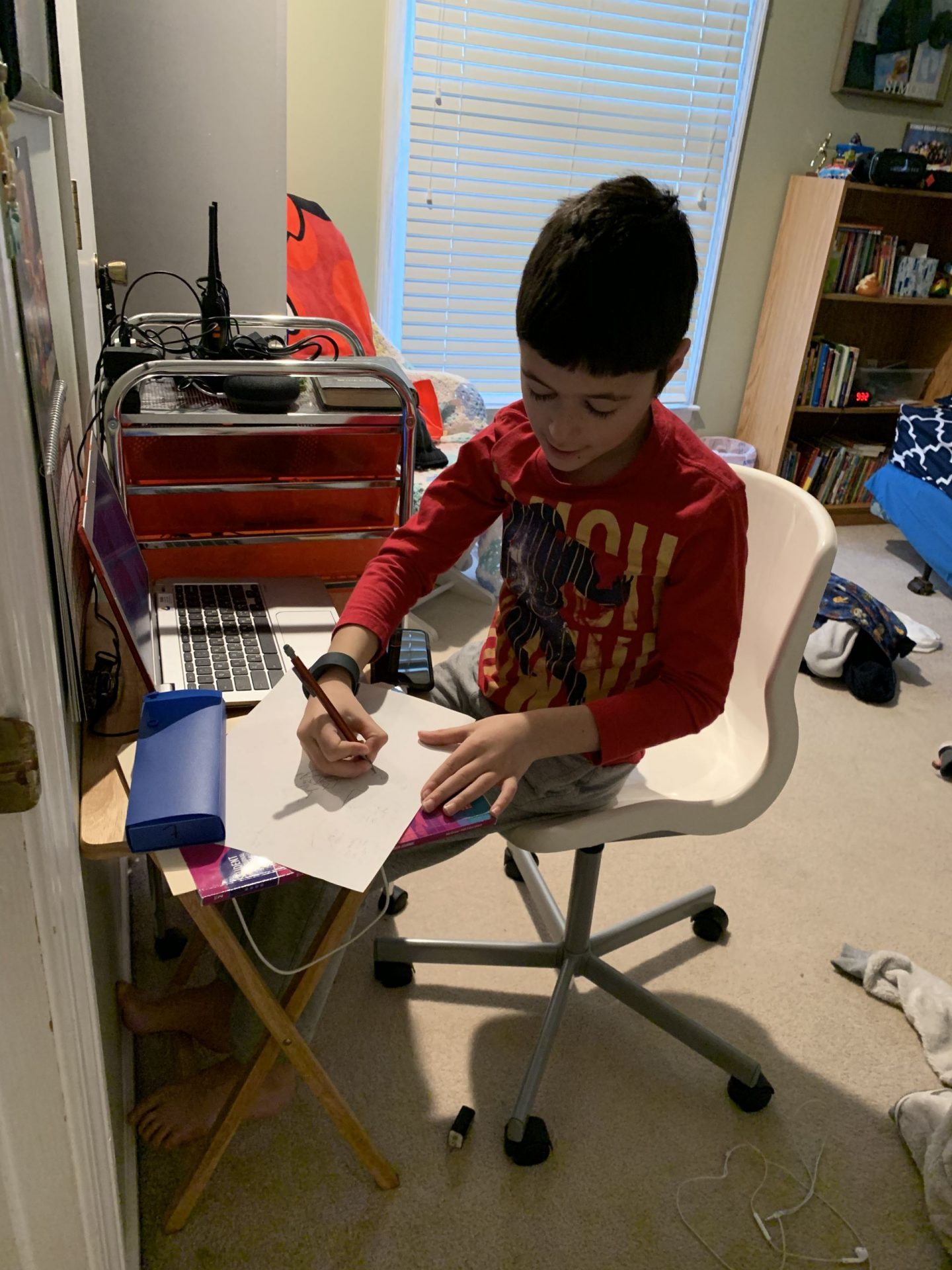 Note the messy room and bare feet.
[three]
I think Gabbie's dance studio is going to set up online classes. So far, she has put a piece of plywood in the garage to dance on, and has danced on the tennis courts. We've also had a treadmill in our storage room since we moved in and we pulled it out to use. I feel like I might need more than walking workouts, but we'll see.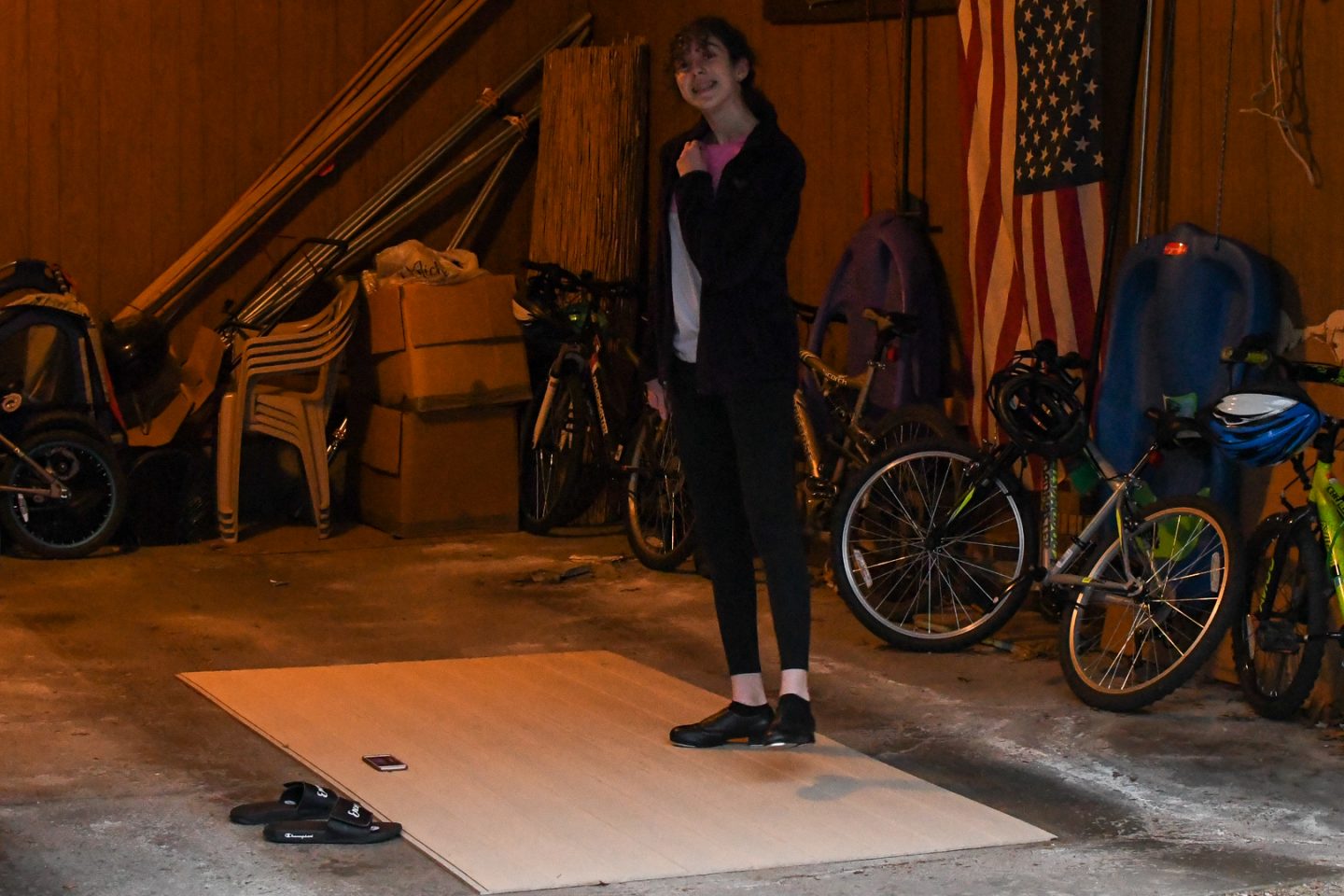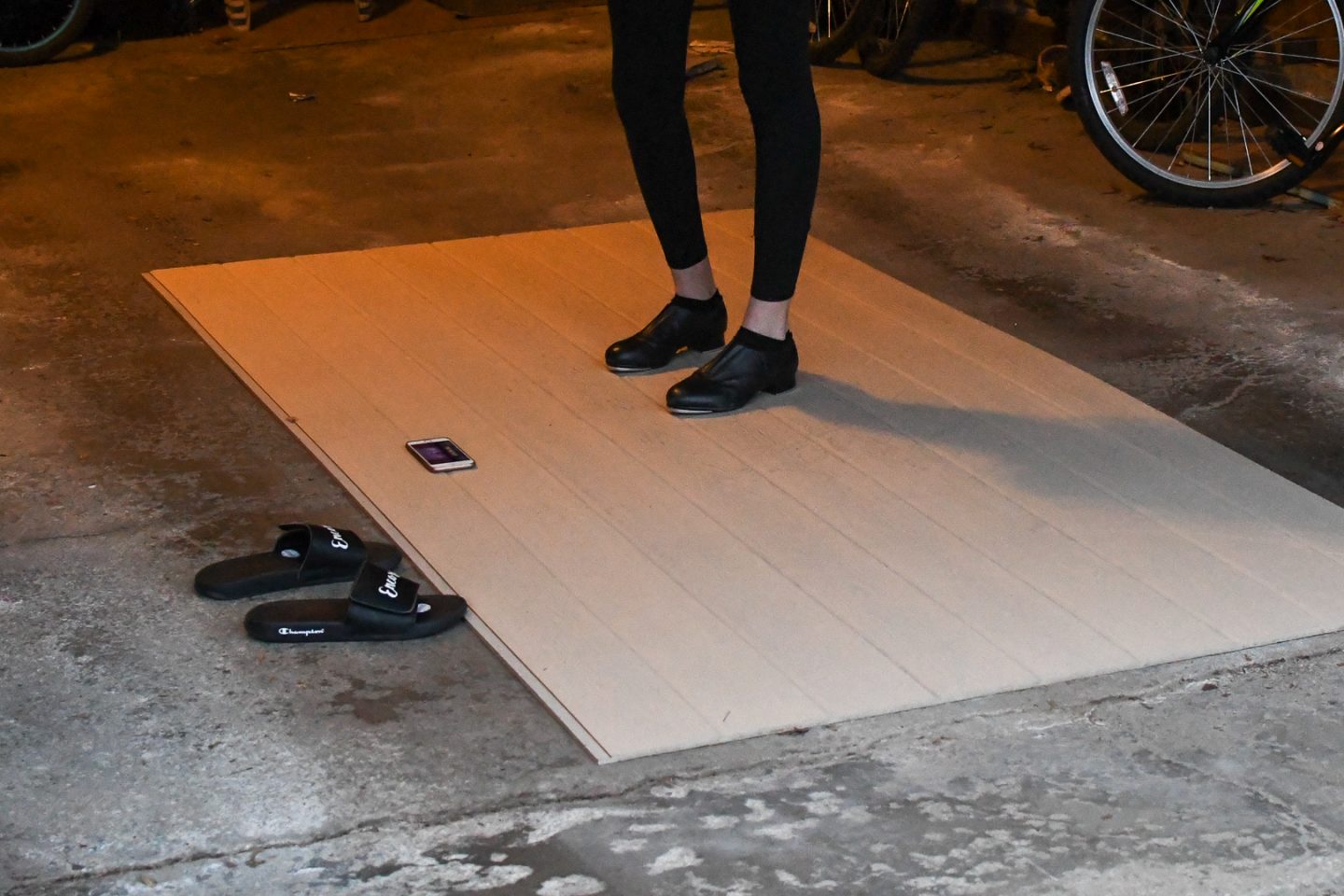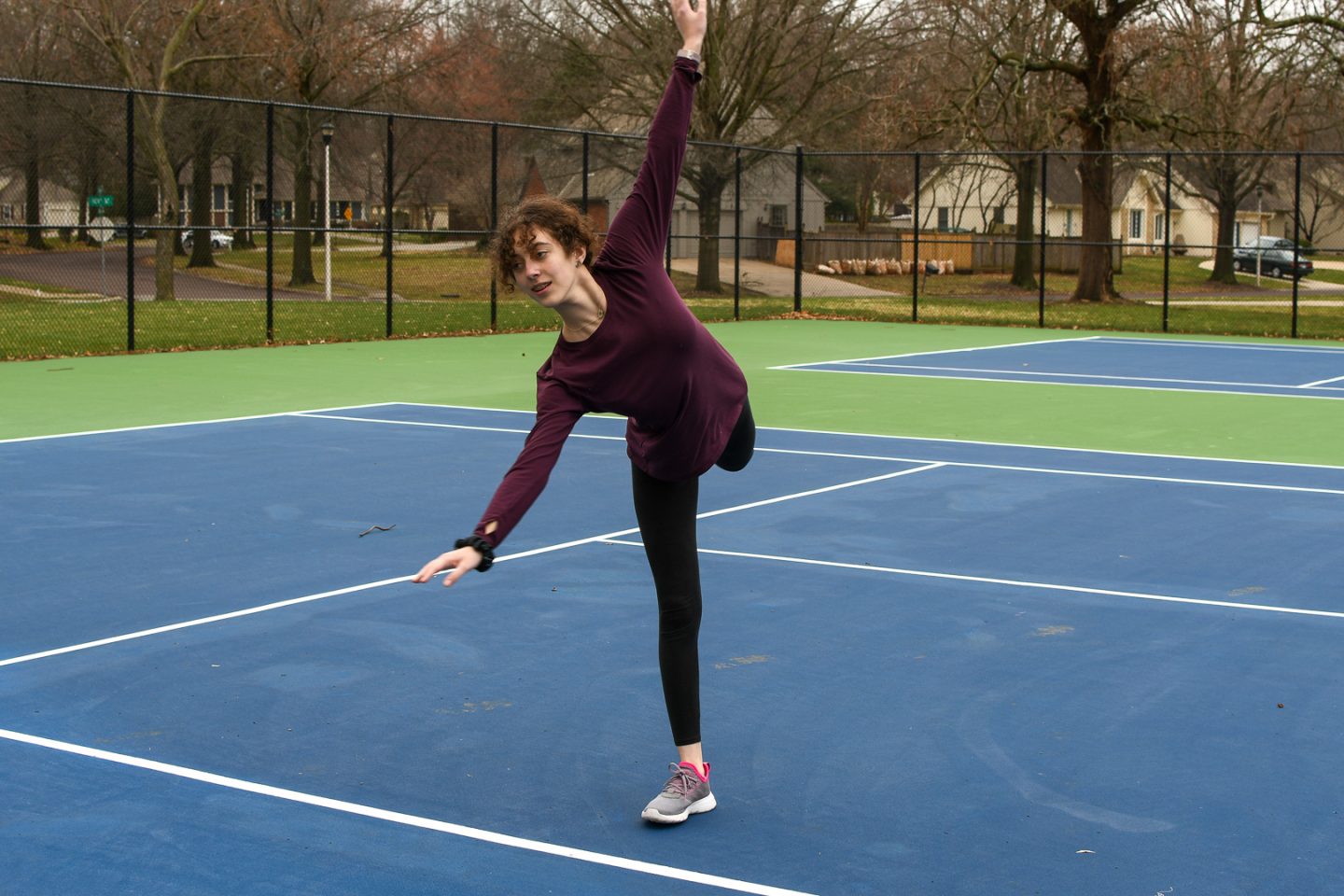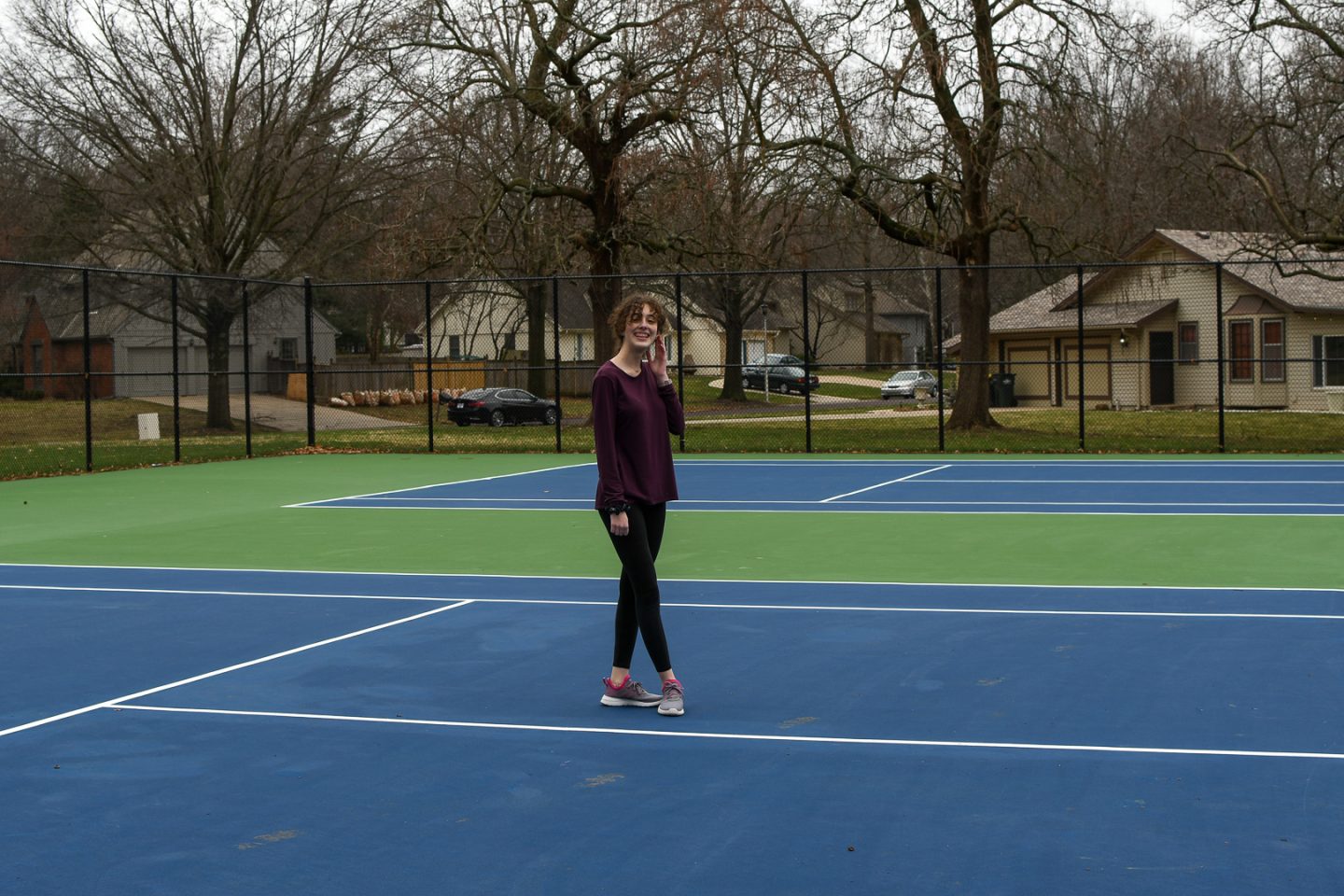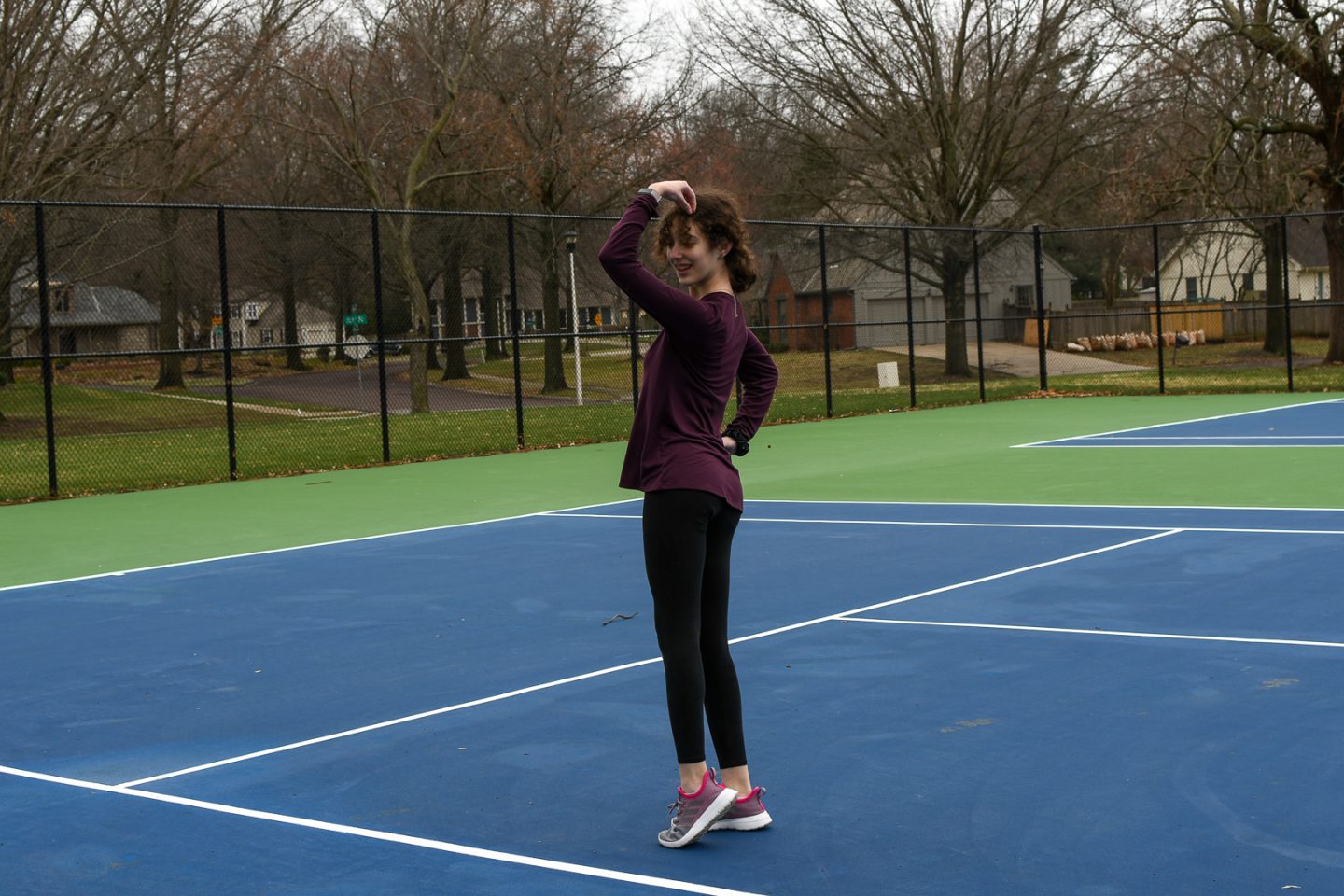 [four]
Other fun things we were able to do were making a belated Pi Day pie and eating donuts.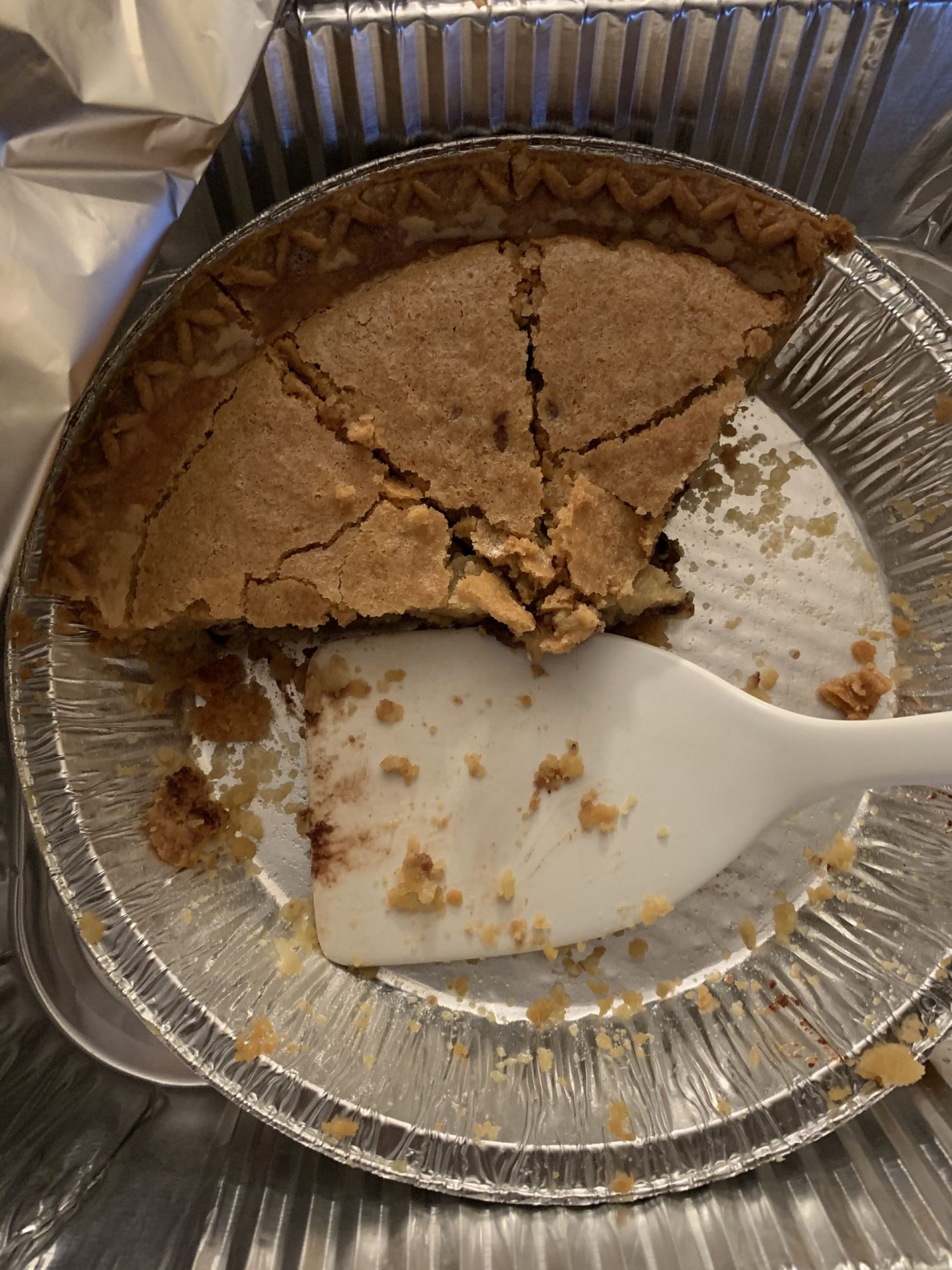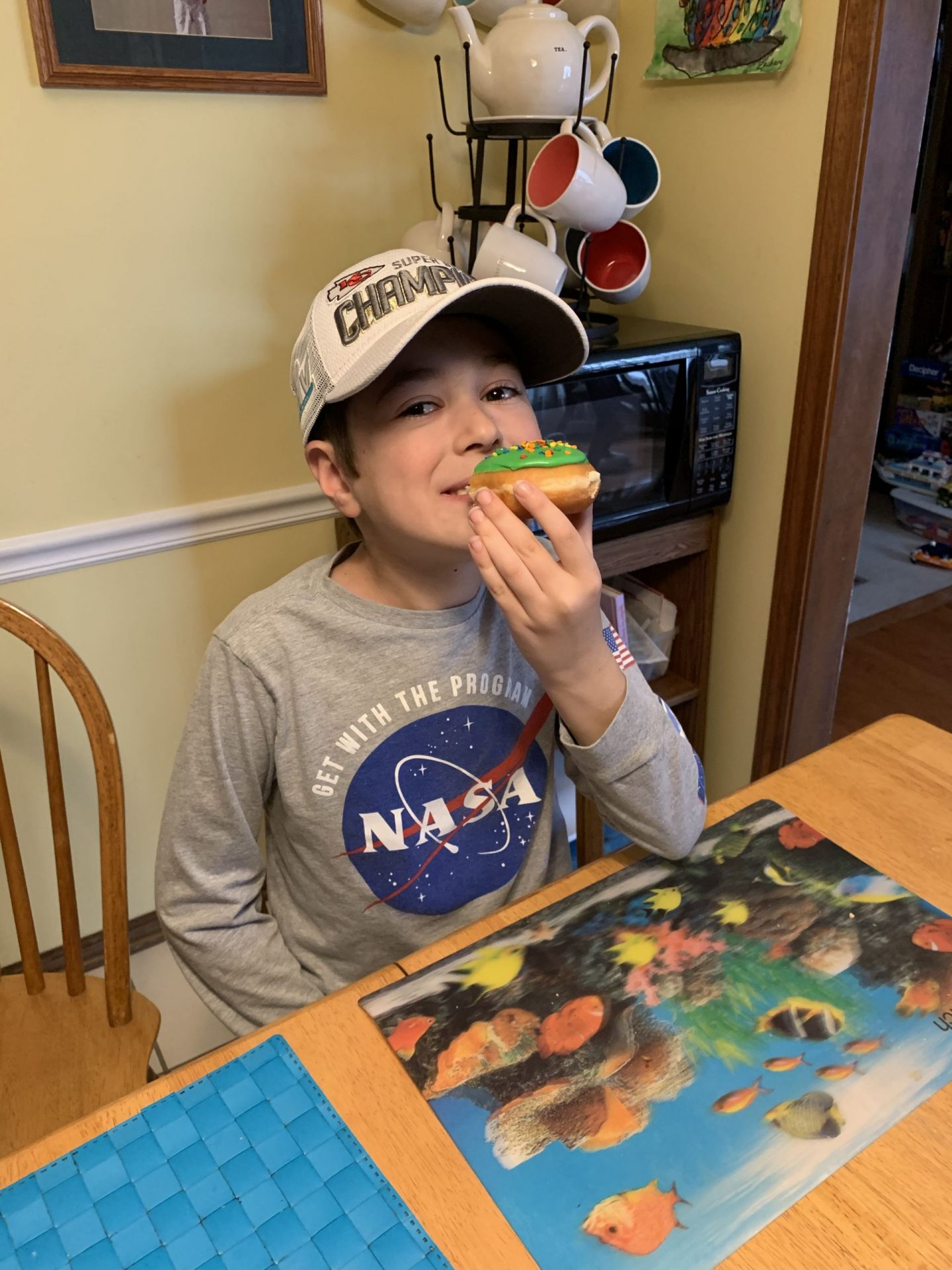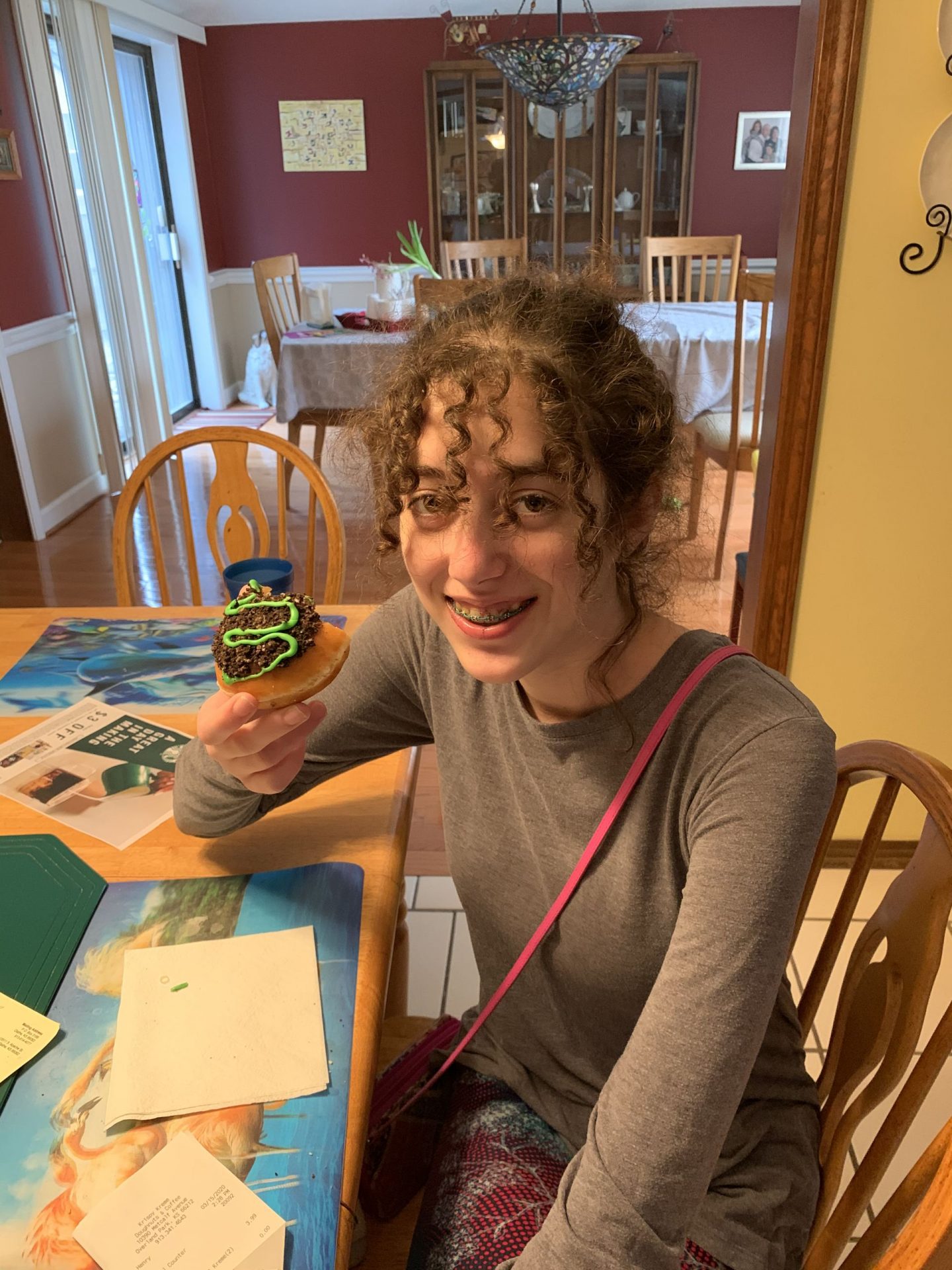 And when we went to the park yesterday I took pictures and Gabbie drew positive messages in chalk on the sidewalk.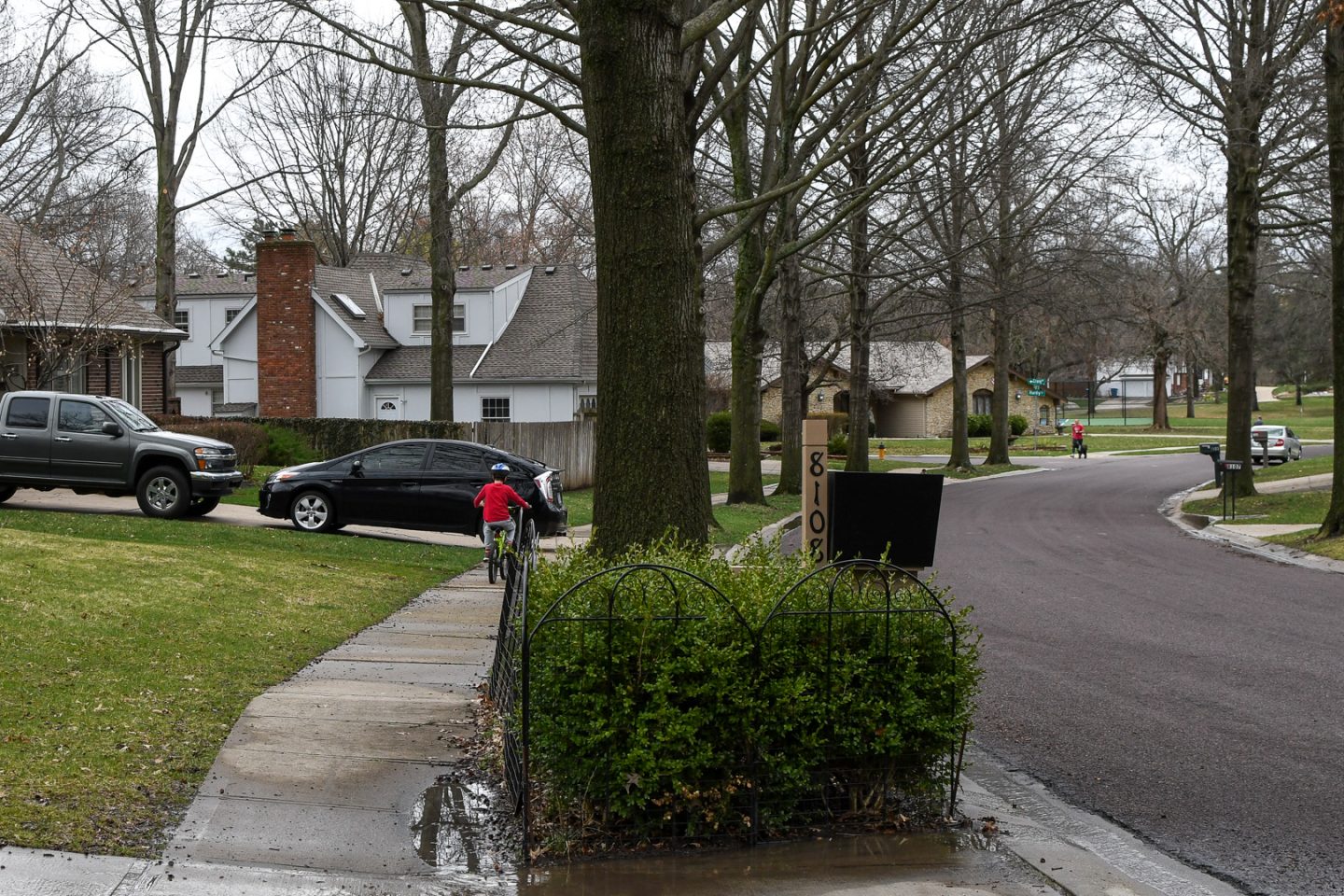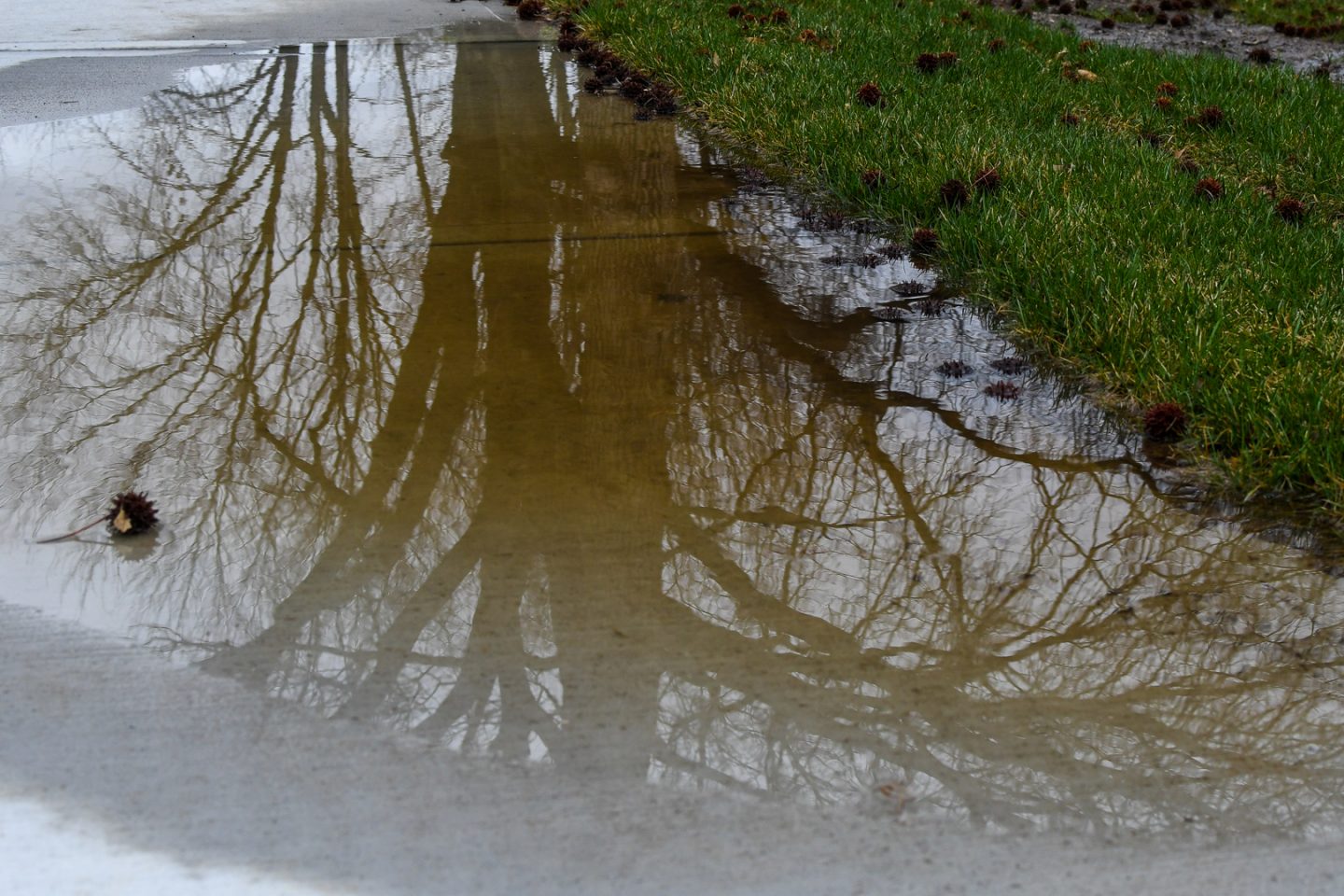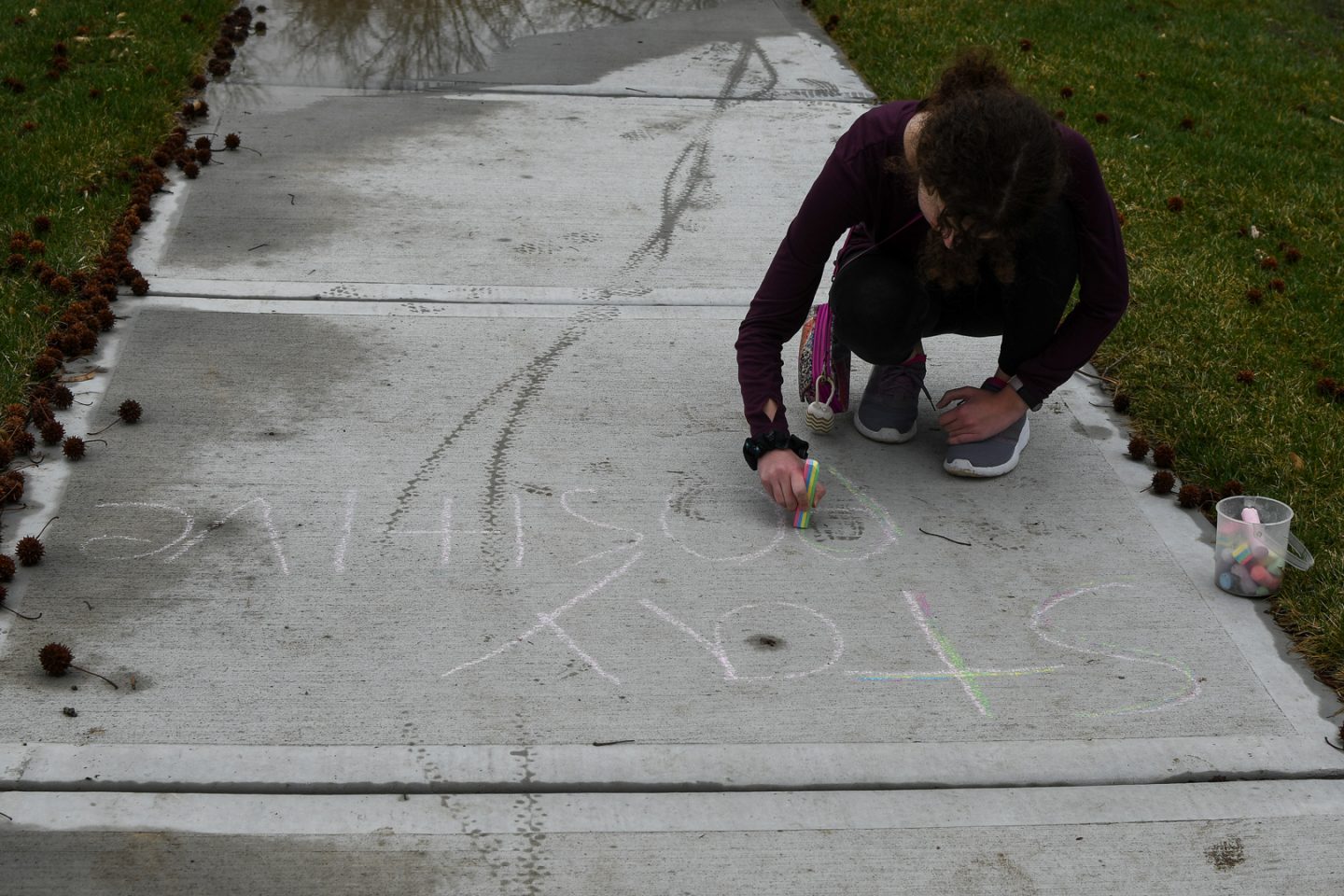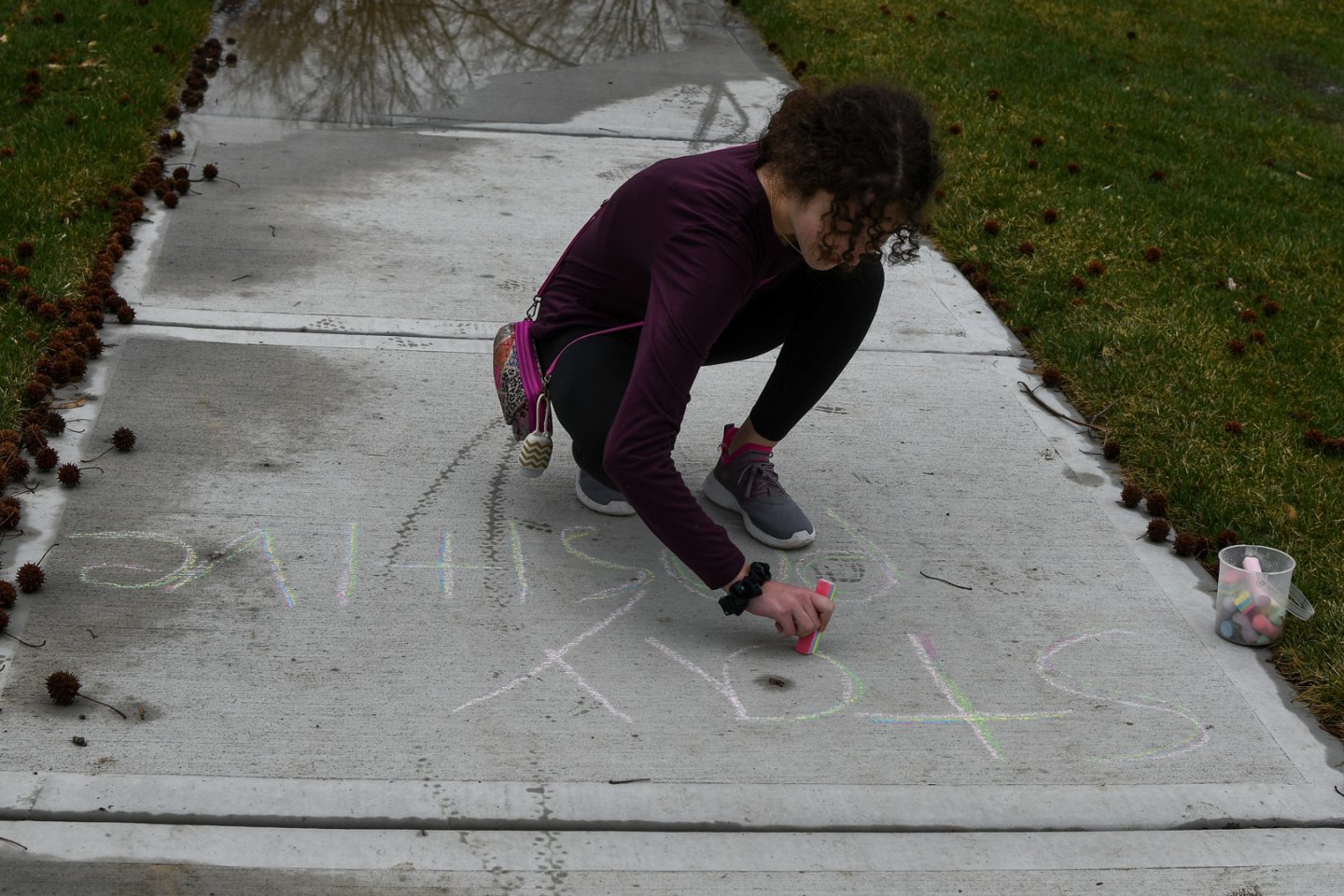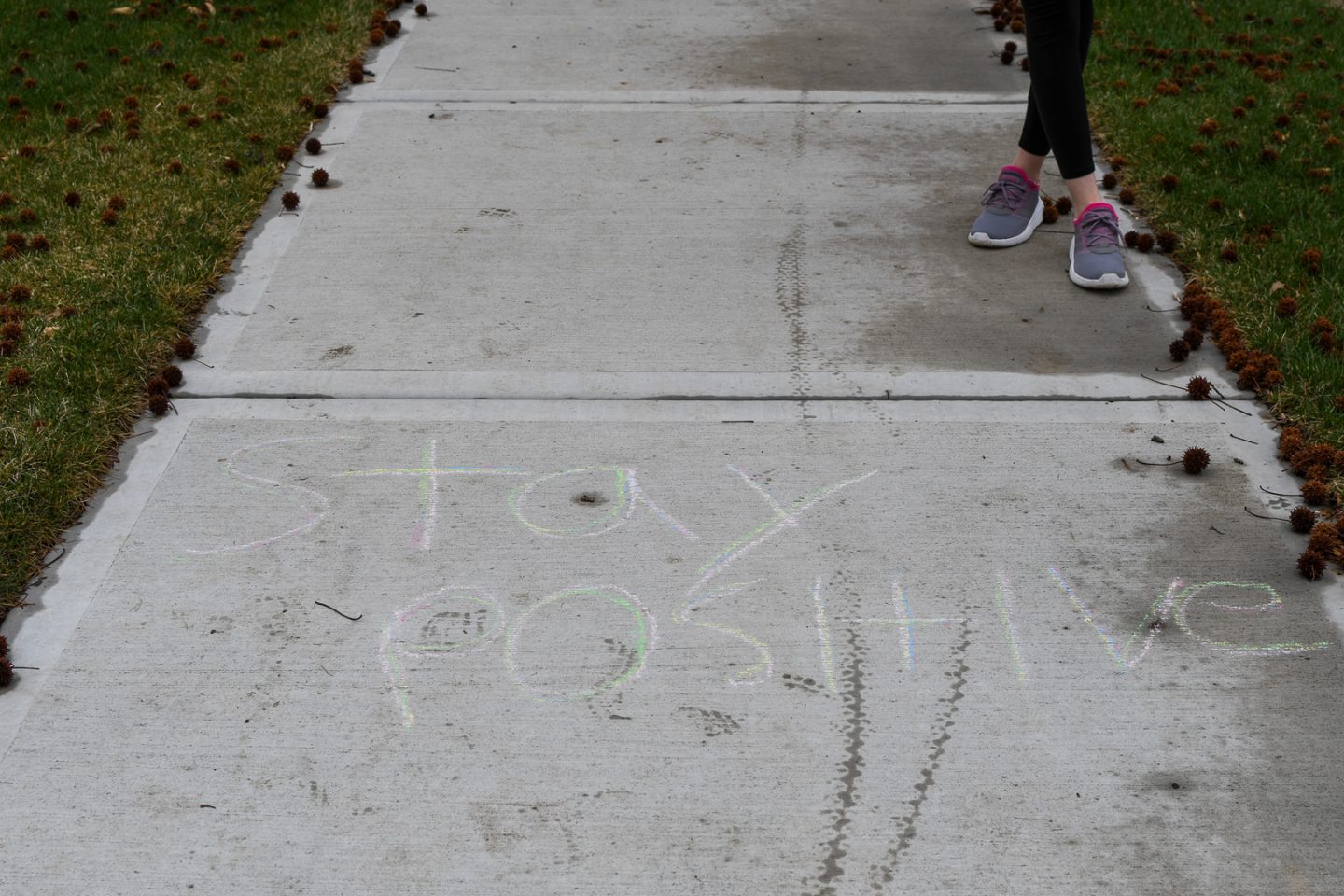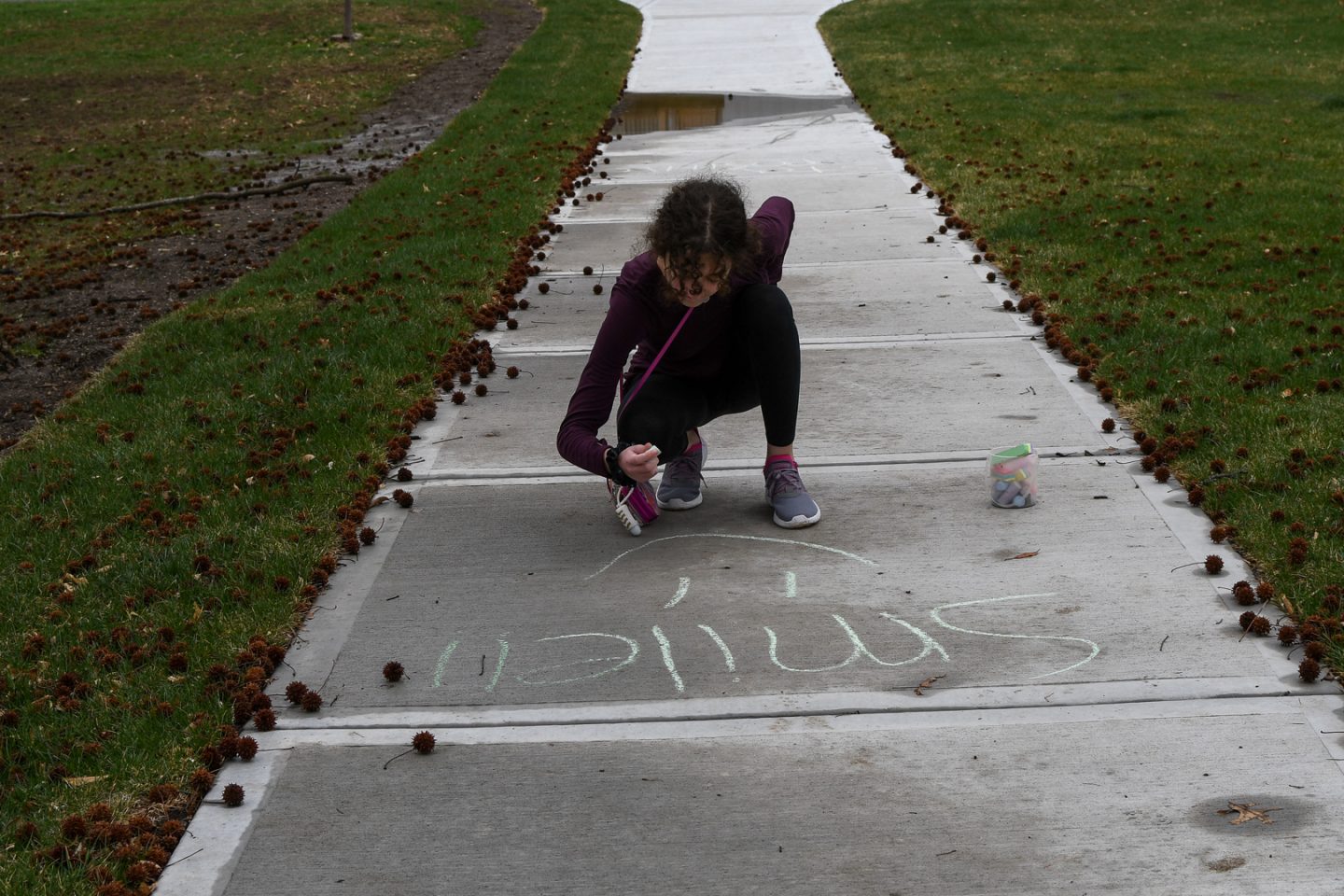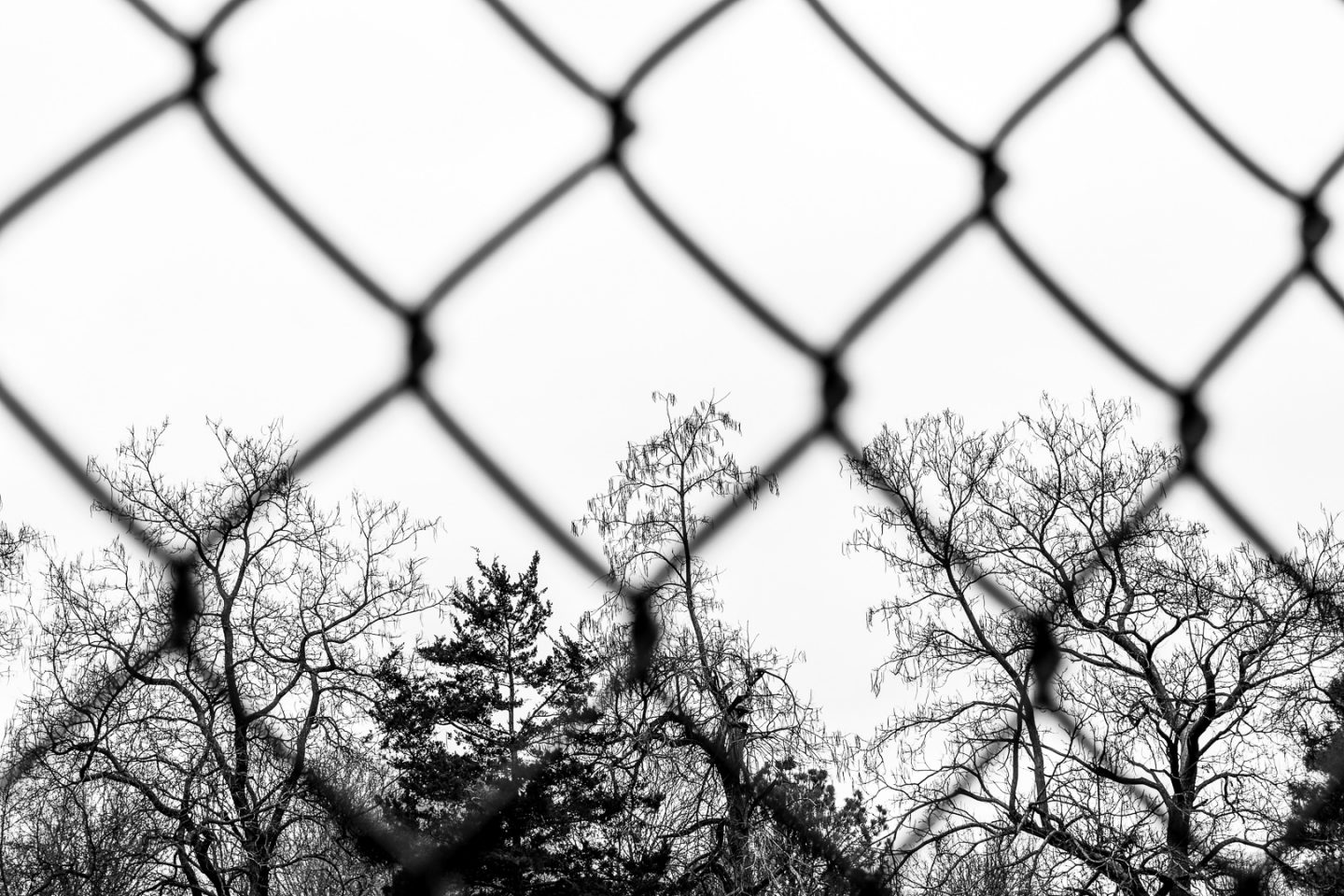 [five]
Now that everyone has learned to use Zoom, we're having family meetings, school lunch meetings, online synagogue / school prayer sessions, etc. As humans, we need connections. So while we're stuck at home, I think the more connecting we can do, the better! How are you connecting with friends and family these days?
Have a great weekend!