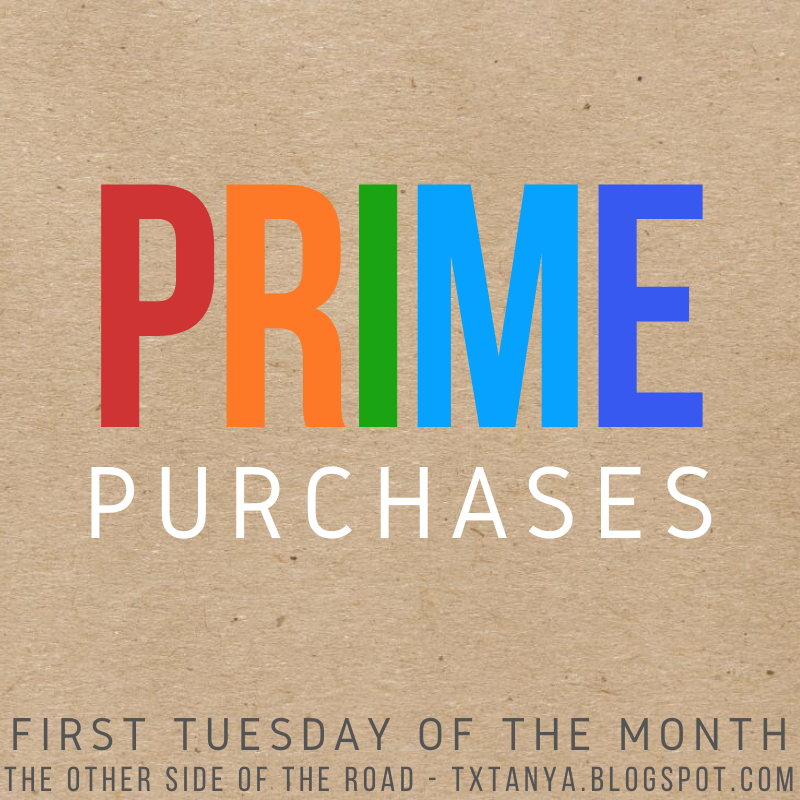 This month I'm once again linking up with Tanya to share what I've been purchasing via Amazon. These links are affiliate links, which means that if you click them and make a purchase, I may receive a small incentive. This month I didn't buy quite as much as last time!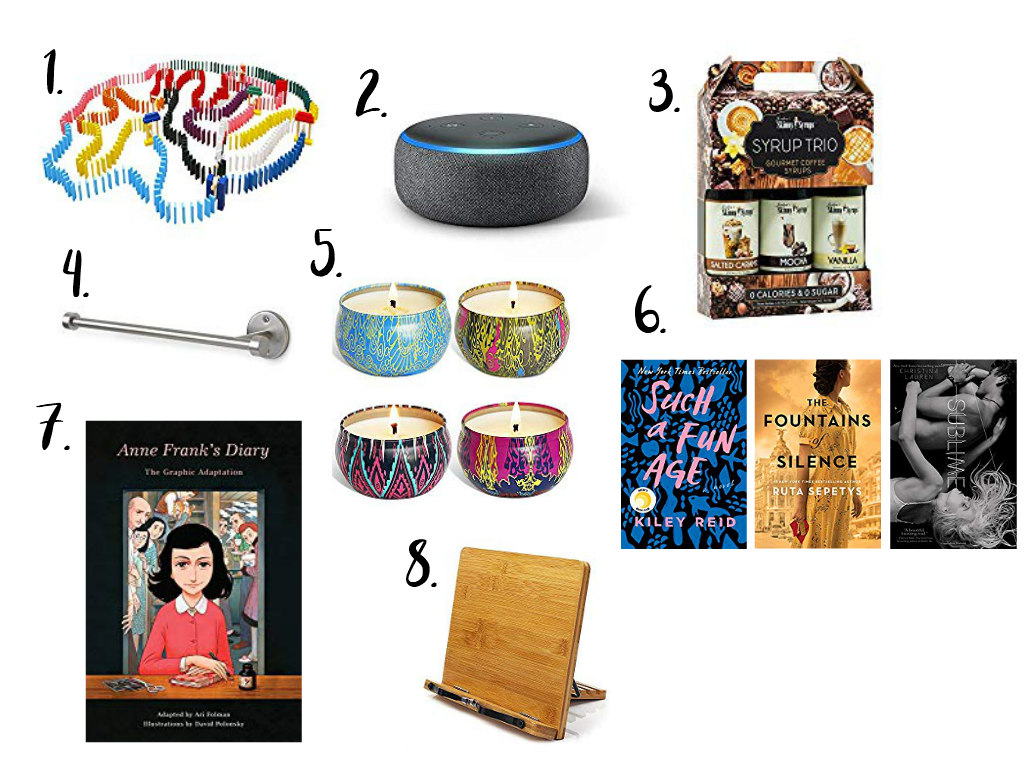 1. 1000 Pieces Wooden Dominoes Set – When we were in Florida, we hung out with my friend whose parents live near Dave's parents and her son received this set for Hanukkah. The boys really liked playing with it and they requested to get their own set with the money my in-laws gave them. Unfortunately, they haven't been playing with it as much as they did when it first arrived.
2. Echo Dot – We are normally a Google Home family, but when we renewed our Sirius Radio subscription, it came with a free Echo Dot. It does do things differently than the Google Home and it can be confusing when we have to remember which one we're talking to, but I like it.
3. Umbra Cappa Nickel Paper Towel Holder – Our paper towel roll kept coming off of our previous paper towel holder, so we finally found a new one that could be mounted vertically on the side of our cabinet!
4. Jordan's Skinny Syrups – Vanilla, Mocha, Salted Caramel – I discovered these zero calorie, zero sugar sweeteners at HomeGoods but they didn't have any when I last ran out, so I got them from Amazon. I prefer the salted caramel but I like the vanilla too. The mocha is my least favorite!
5. YIH Scented Candle Set of 4 – I got these candles to include in swaps I was sending out and got to keep one for myself as well.
6. Such a Fun Age, Fountains of Silence, and Sublime – I purchased books to send for swaps and I also got myself these books, two of which are for buddy reads I'm doing in February.
7. Anne Frank's Diary – The Graphic Edition – Zachary is reading The Diary of Anne Frank for school and when I mentioned there is a new graphic version available, he wanted to read it as a supplement. I plan to read it as well!
8. Bamboo Book Stand – For some reason I can concentrate better on reading when I'm also knitting at the same time. I can knit without looking at every stitch, but I can't always balance my book at the same time, so I decided a book stand would be helpful!
Have you ordered anything fun from Amazon lately?