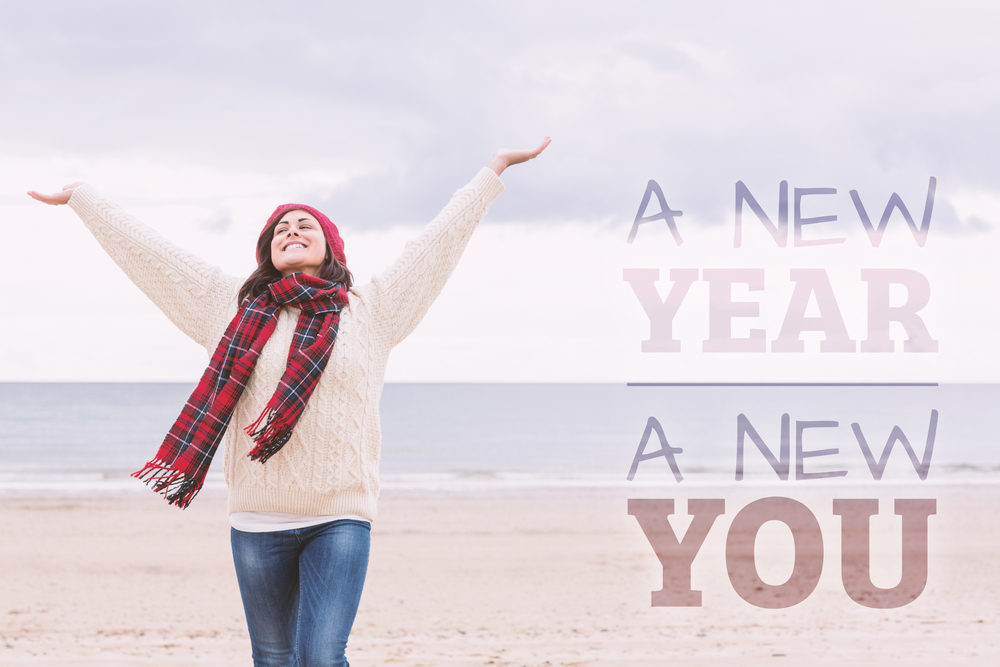 What's perfect to wear on a hike, at brunch, while binge-watching Netflix or heading out for a night on the town with your gal pals? Whether you dress it up or down, you can't go wrong with a comfortable sleeveless tank top.
Indeed, adding comfortable sleeveless tank tops can revitalize your wardrobe, fitting right in with the fresh start of a new year. It's easy enough to do on a budget. Here are several times and occasions when wearing a tank top just makes a whole lot of sense.
On a Night In
Cuddle up in something other than those faded pajamas. During the dark of winter, go all hygge on your wardrobe. Pronounced "hoo-ga," this Danish concept encompasses a feeling of cozy contentment and well-being by enjoying the simple things in life — and what better way to kick things into gear than with tank tops that provide that comfy, cozy feeling? They're available in a slew of colors, fabrics and styles, so it's not hard to find something snuggly and cute. Pair a tank with your super soft shorts, skorts or leggings and you might begin to not mind those cold nights.
At the Workplace
While you might not be able to wear a tank top on its own to the office, you can amp up your look with one underneath your suit jacket, blazer or sweater. Opt for easy-care cotton or Omni-Wick™ fabric that will up the professional appeal and keep you cool in the process. Don't be afraid to accessorize. Add a patterned scarf or dangly earrings for a pulled-together look that's all you.
On a Hike
Not every hike involves trekking through the wilderness, and that's not a bad thing. When you stick to paved walking paths at the park or well-tended trails at the nature preserve, you won't have to deal with the scratchy thorns or poison ivy by going off the beaten path. Good thing, because you can don your favorite tank top, stay cool and get a little Vitamin D all at the same time.
While Working Out
Ditch the T-shirts with sleeves. Who needs them, anyway? Not you, you gym rat. Show off those toned and muscular arms with a tank top. Moisture-wicking fabrics will help you stay dry while you meditate, bike or run. Go for a cropped tank top to highlight those hardcore abs. You've worked hard, so show off with a tank reflecting your strength.
During a Wedding or Another Celebration
When you aren't part of the wedding party, keep things simple with a timeless style featuring your favorite new piece. Yes, a tank top works at weddings and other big celebrations, too — that is, if you dress it up right. Pair your tank top with a sweet skirt or sleek slacks. Or, dress it up with a statement necklace and strappy heels.
While Out and About
Tank tops are great to wear for any daytime activity. Pair one with skinny jeans and sneakers or with a mini skirt for a fun look that can take you from day to casual night out. Then, swap your sneakers for heels or sandals and add a kimono or jean jacket to keep you warm when the temperature dips. Indeed, is there any look more classic than a tank top and jacket?
Simple Style for Any Occasion
No matter how you look at it, the humble tank top is certainly a versatile addition to any wardrobe. Kick up your style with this affordable, easy-wearing staple from day to night without a hitch. Your closet will thank you for it.
---
This post was written by Bill Clark. Bill is a freelance journalist who specialises in writing about culture and the arts, however will write about anything that piques his interest including business, travel and lifestyle. He can be reached on Twitter @BilboClark01.