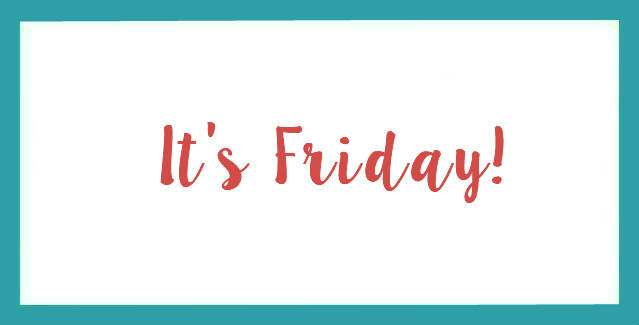 Time for another random Friday update! Some of you said you wouldn't be tired of me talking about the Chiefs, so today's post is going to include my pictures from the parade!
[one]
I mentioned last week how all the local schools closed for the Chiefs Parade. Our school didn't close, but kids were excused, so we didn't send our kids that day and instead headed downtown for the parade. We started out getting hot drinks at the Roasterie – it was cold out!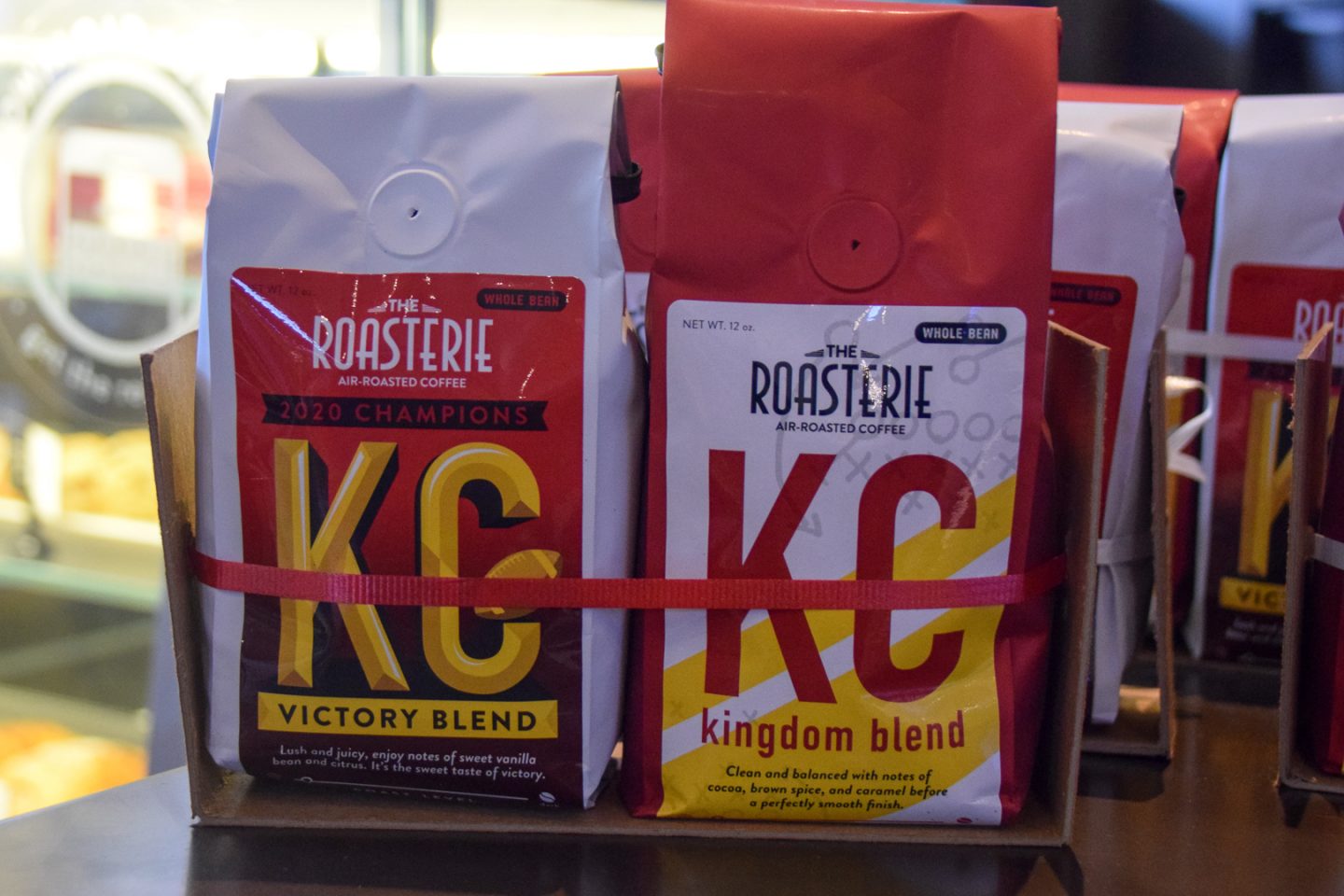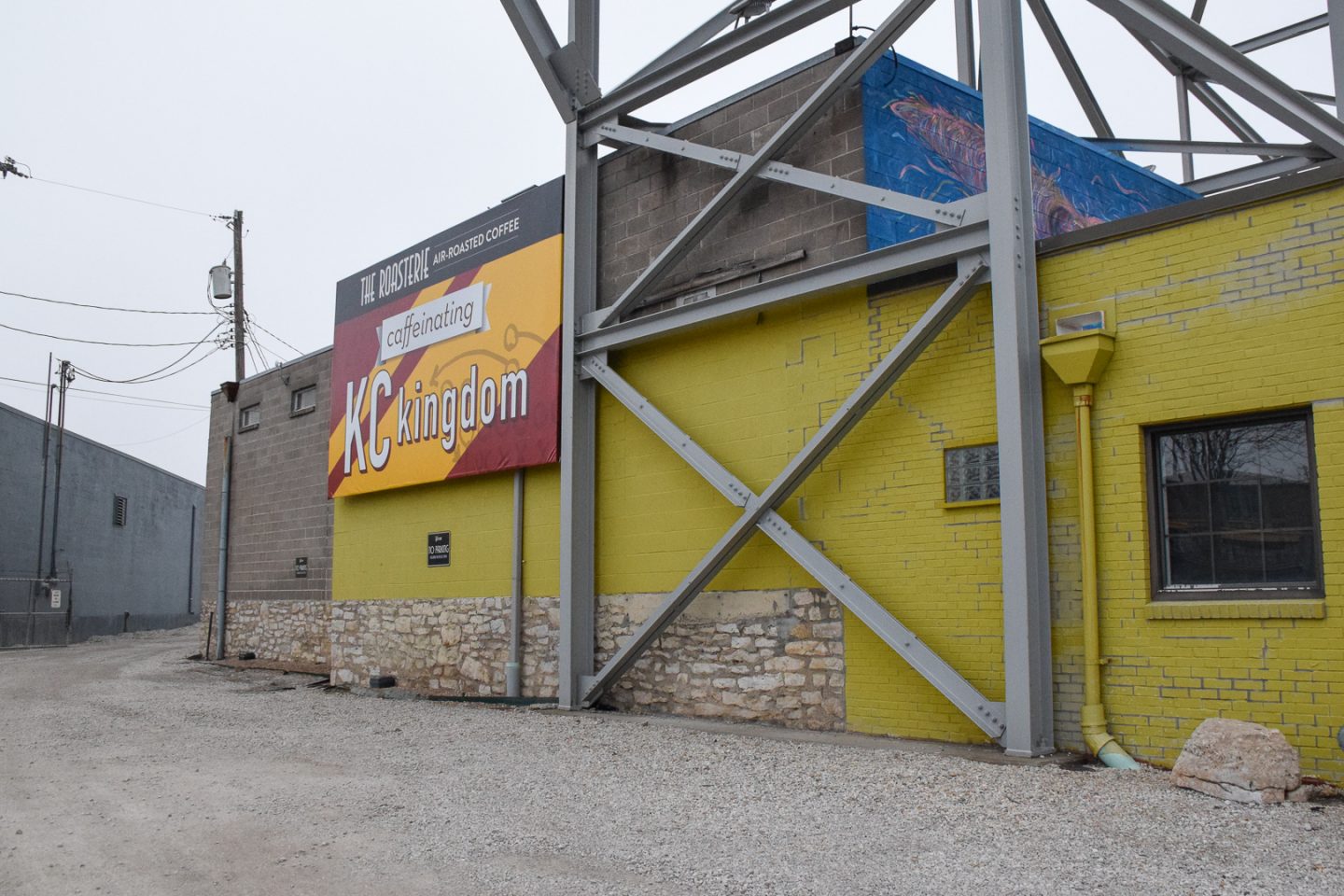 From there, we walked by Union Station and over to the parade route.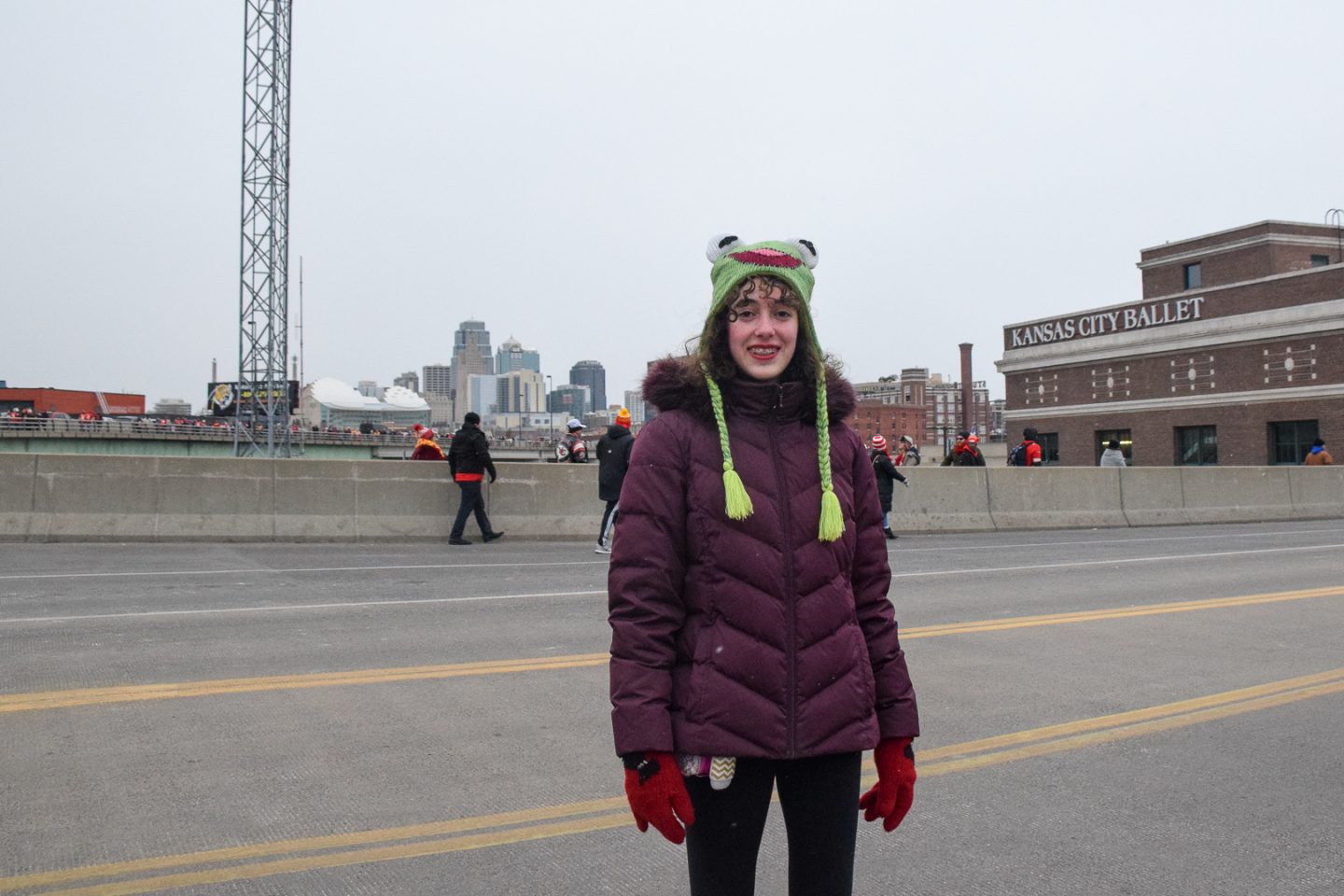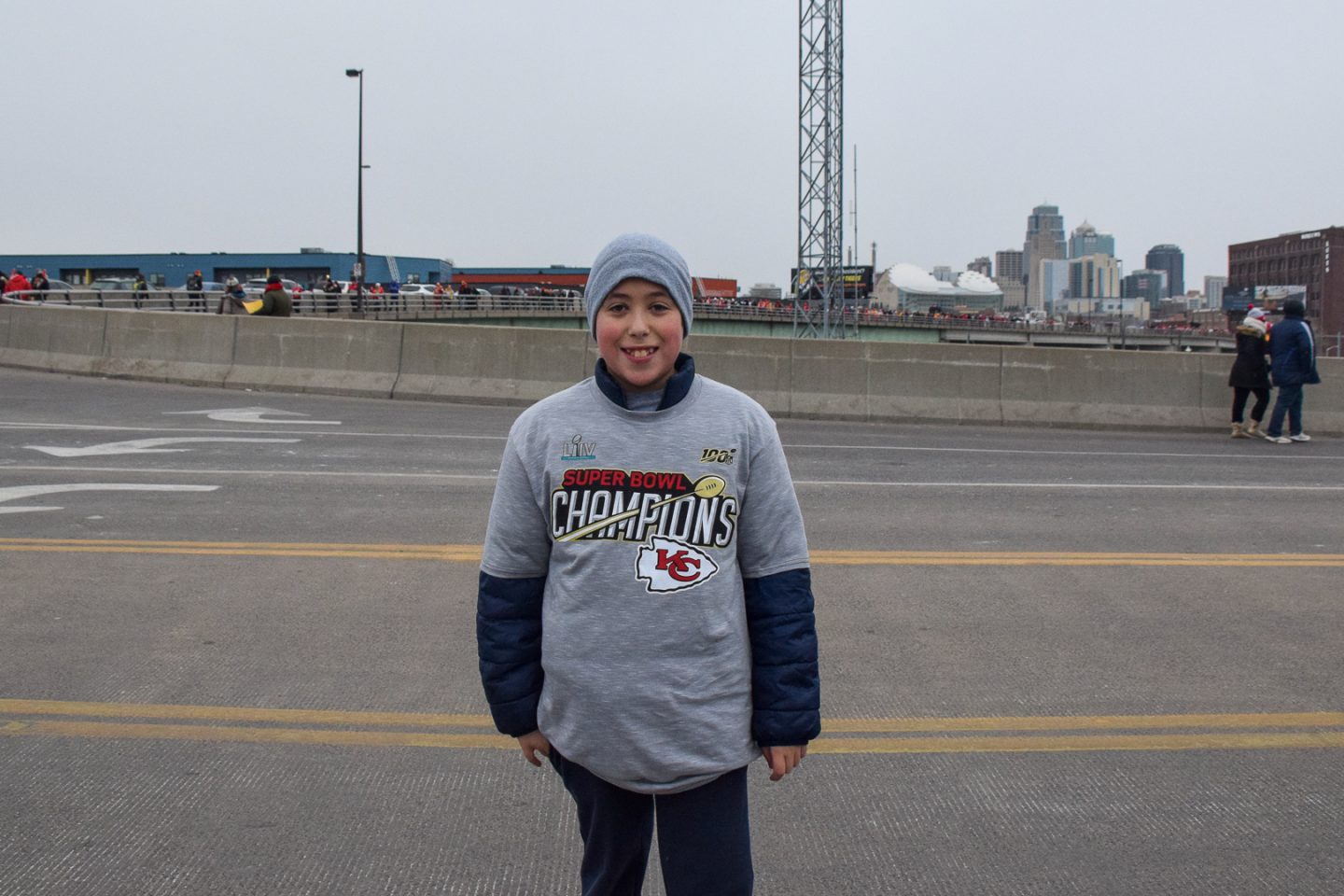 Zachary was the only one who could show off his shirt – the smallest size they had was big enough for him to wear over his coat!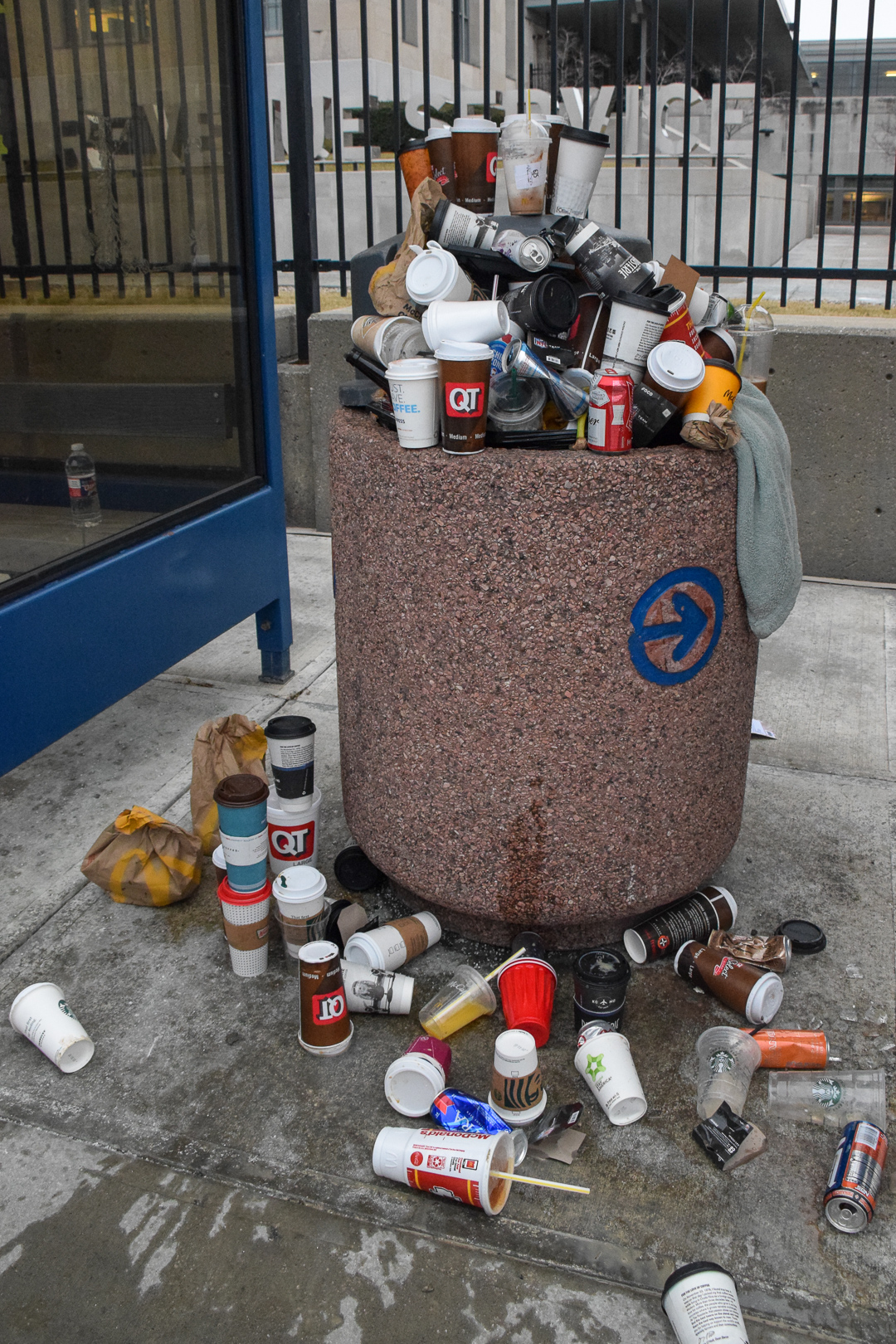 This was the first garbage can we came to and it had already been taken over by people throwing out their drinks!
This is the crowd by Union Station. They were waiting in the cold for a long time, because the parade didn't make it there till much later!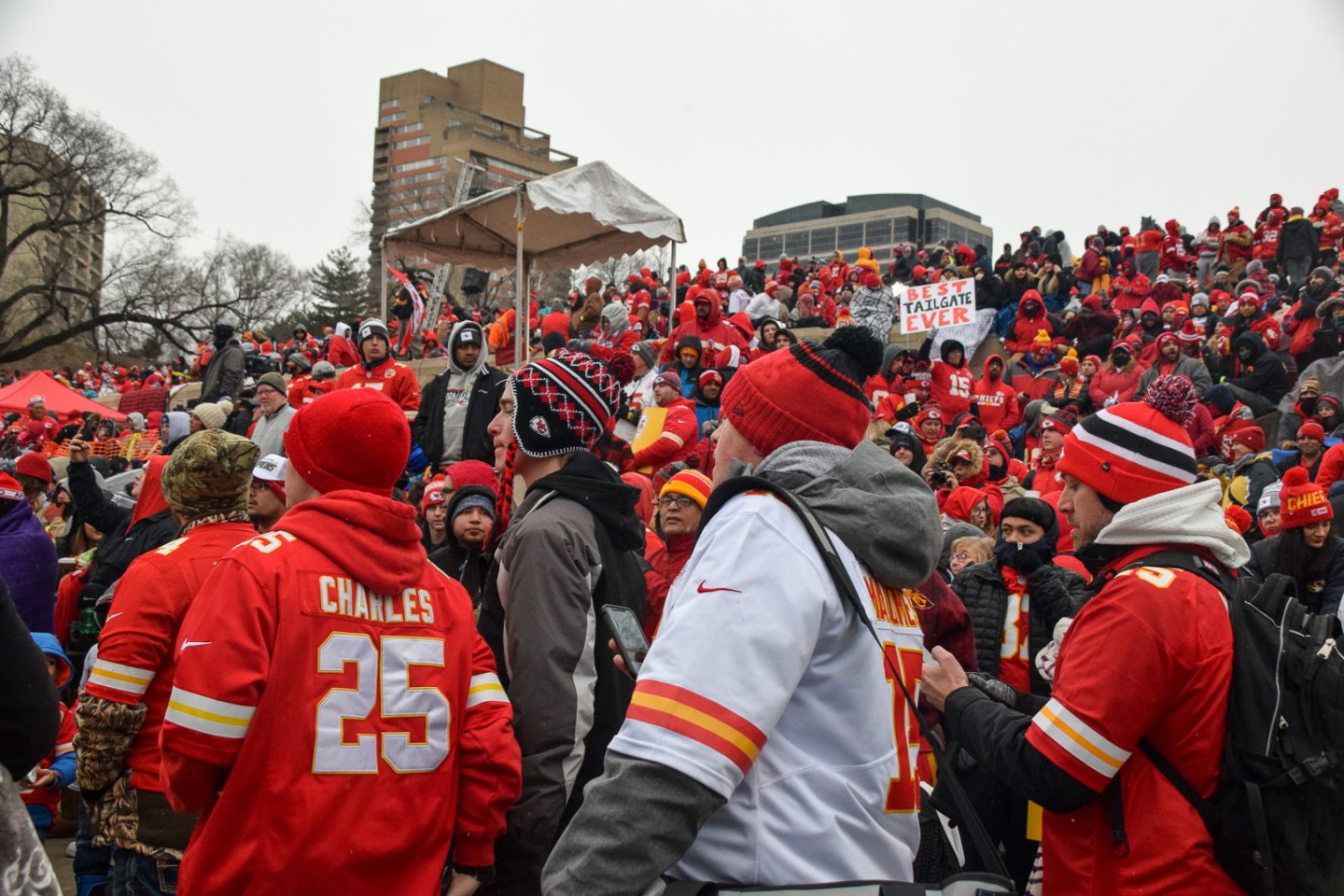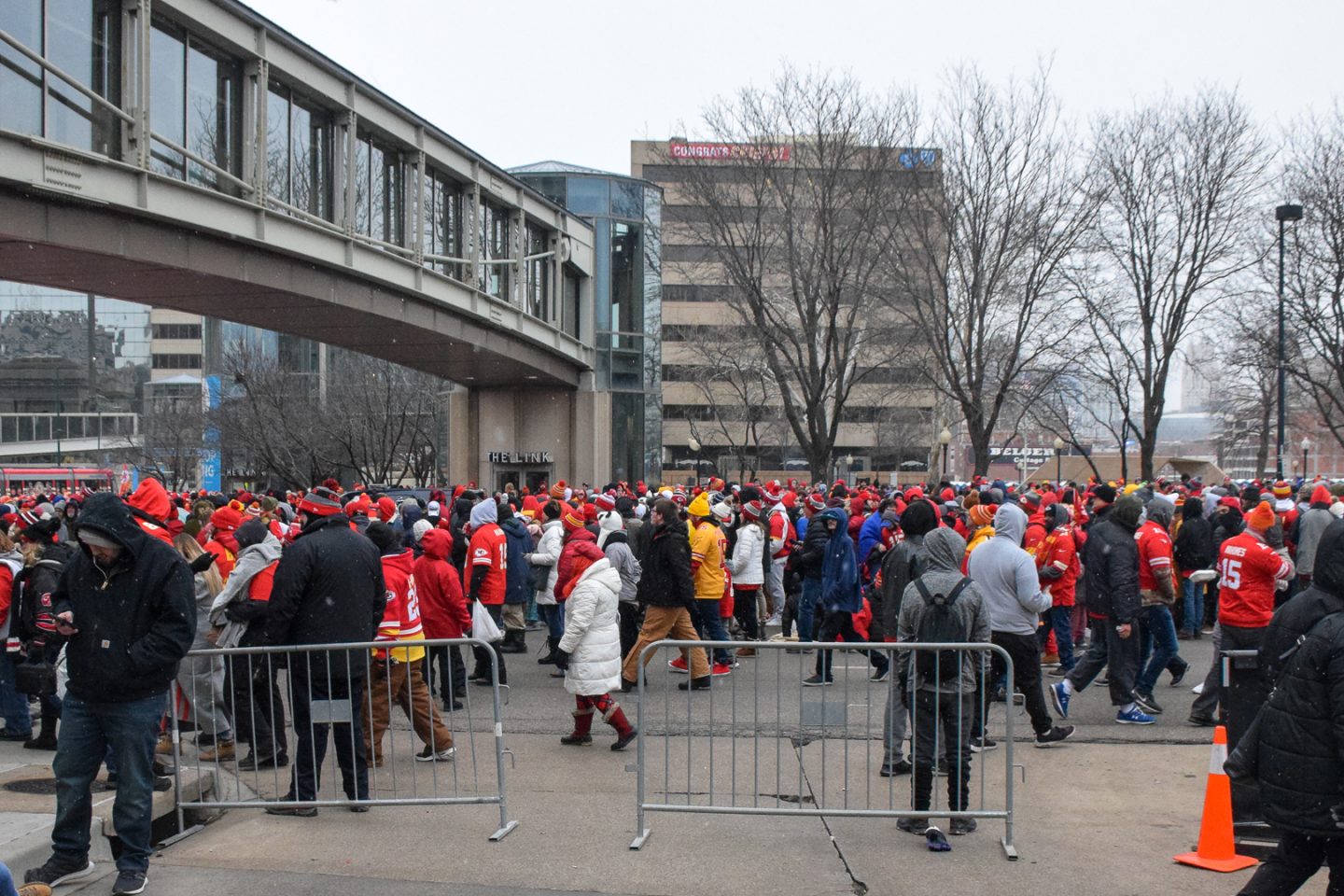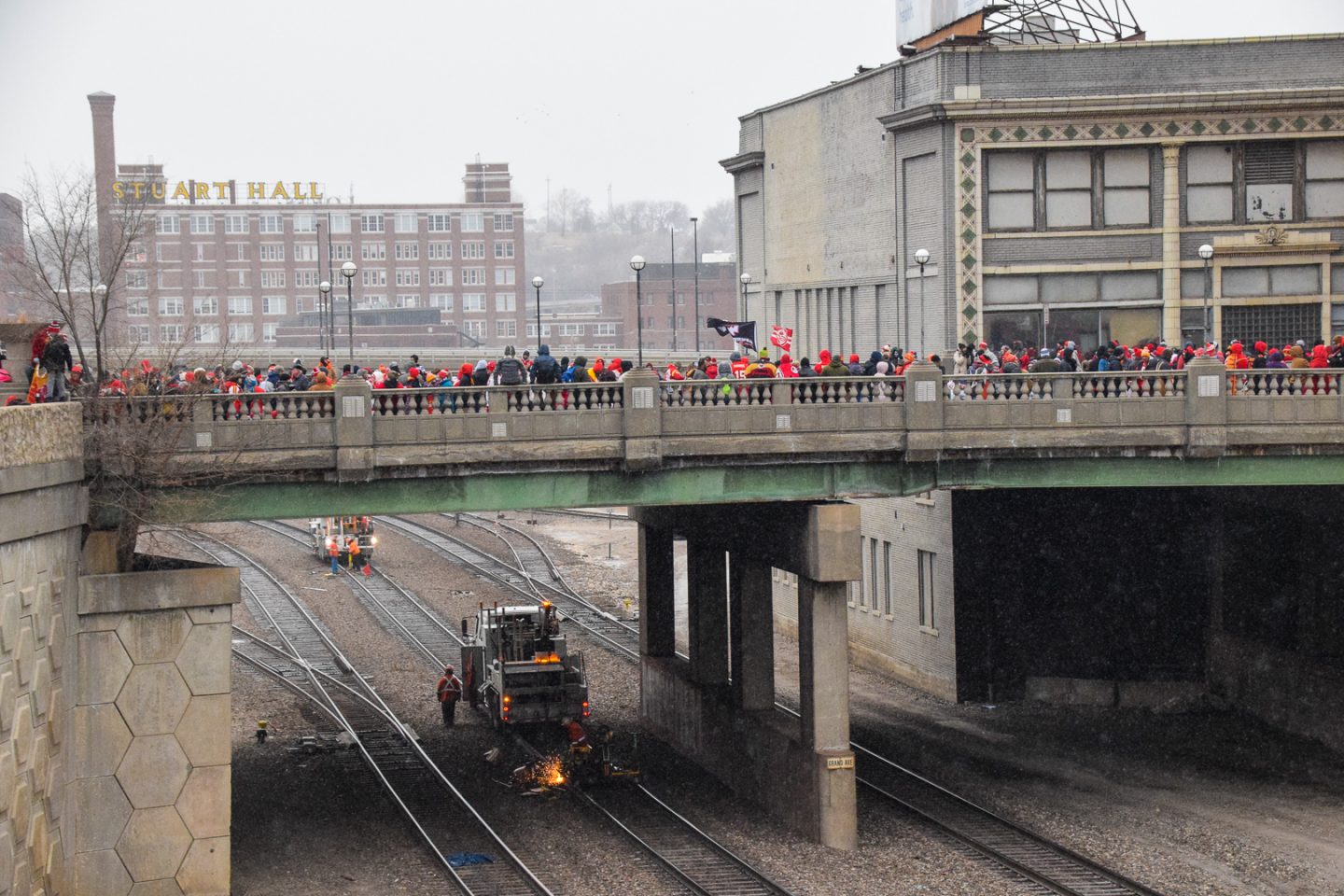 Here are a bunch of people lining the parade route.
We ended up in the PNC Bank ATM lobby or vestibule, as I call it! It was warm in there and we could sit comfortably while we waited. This is the roof across from where we were, and there were people on the roof of the bank too!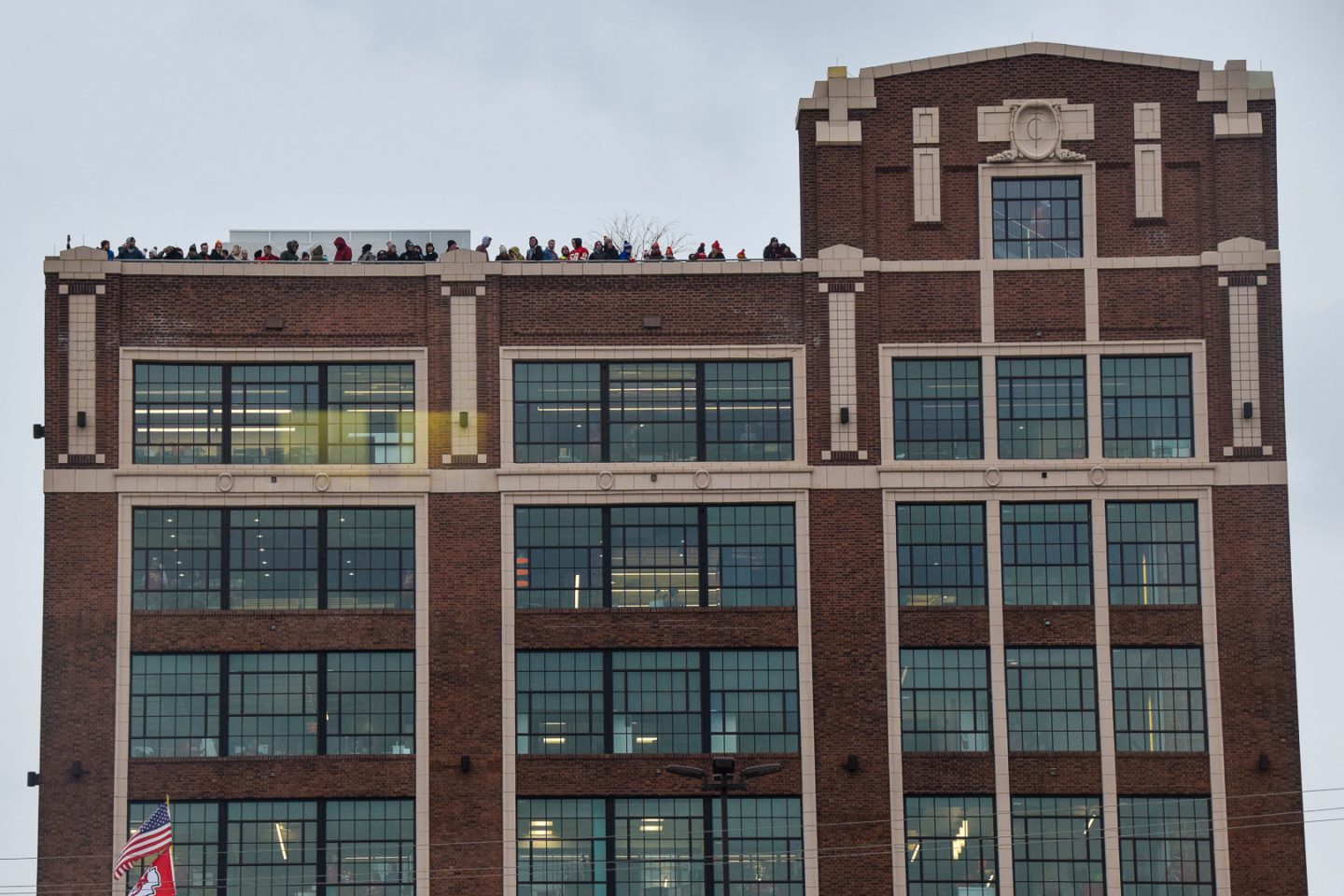 View of the crowd outside: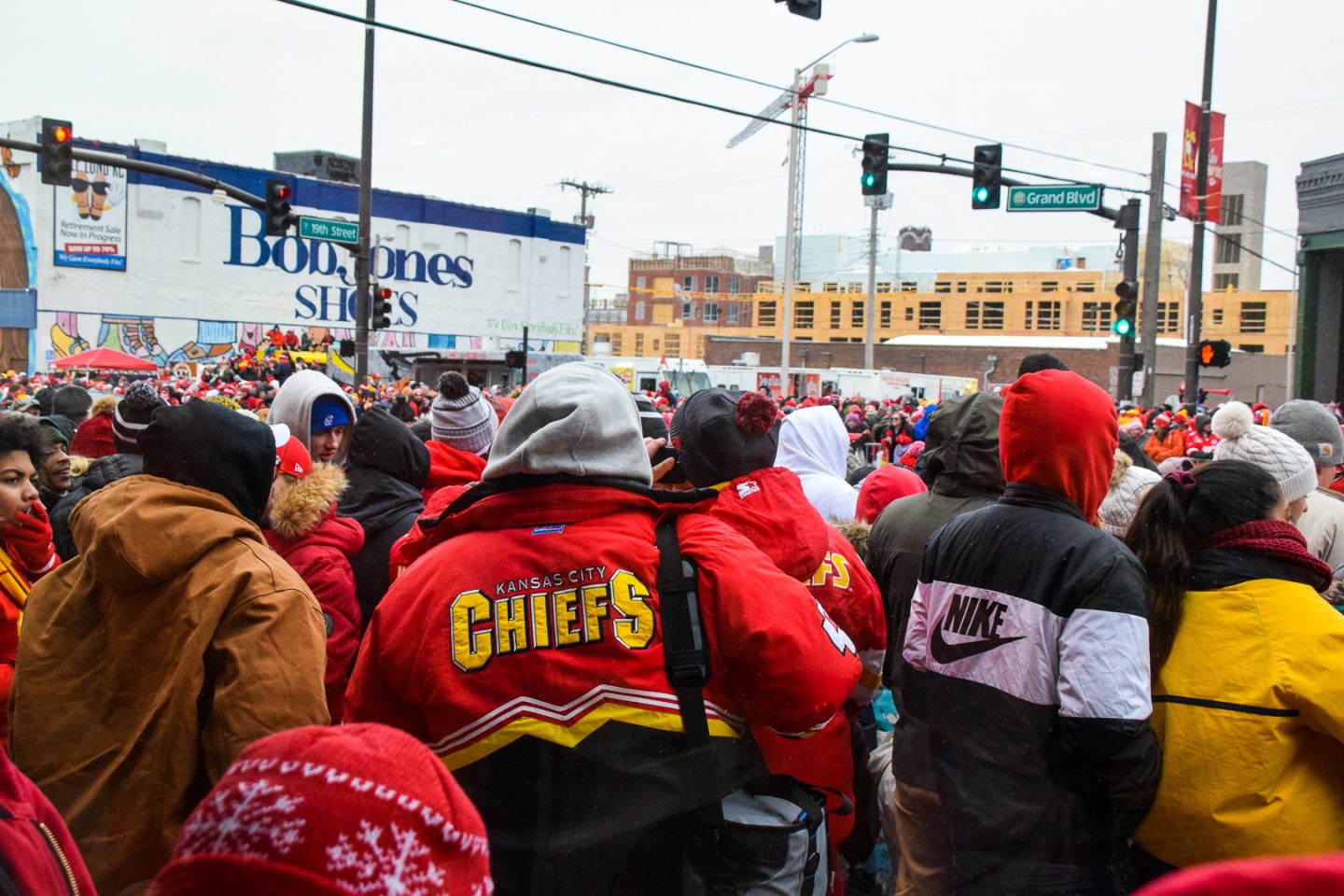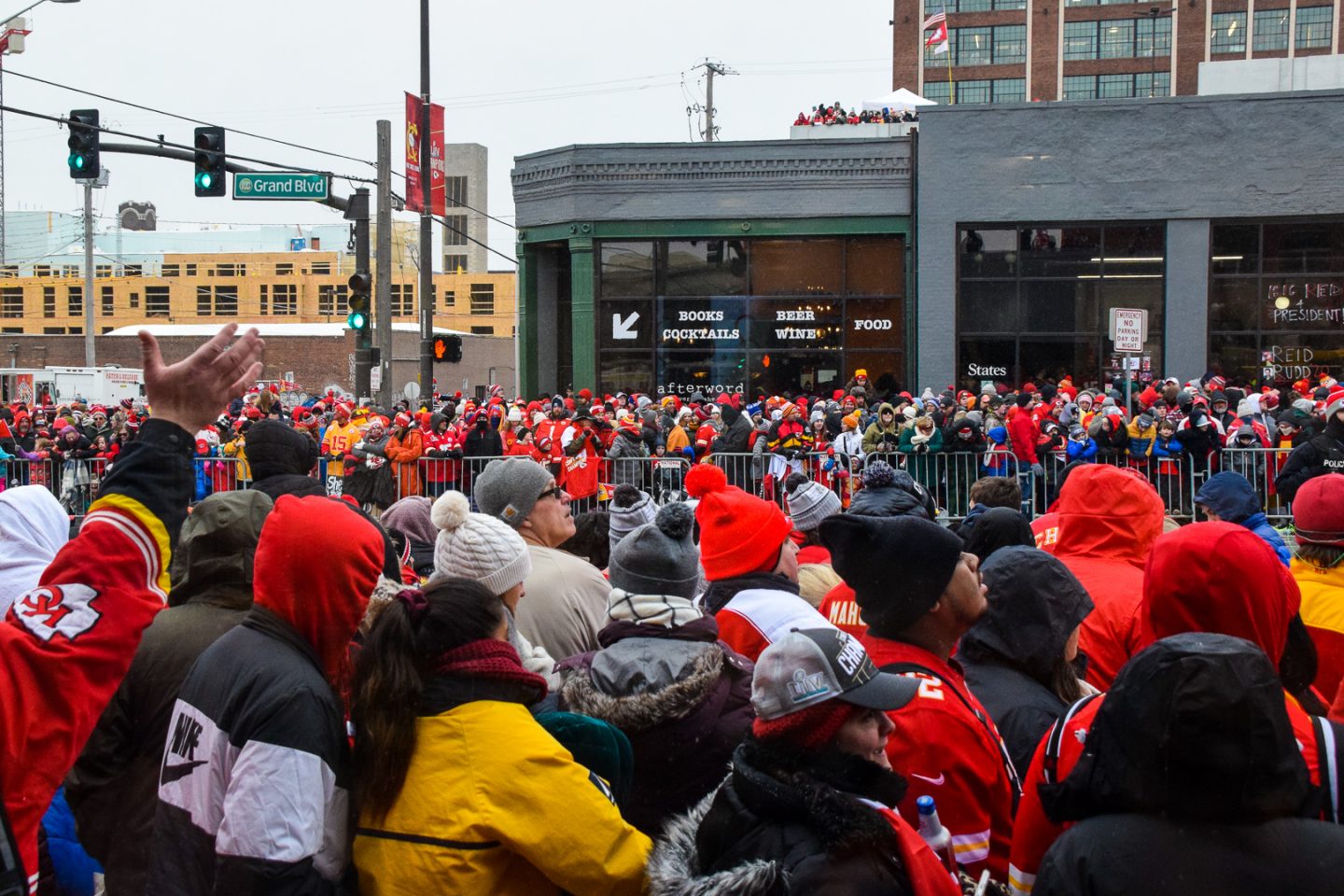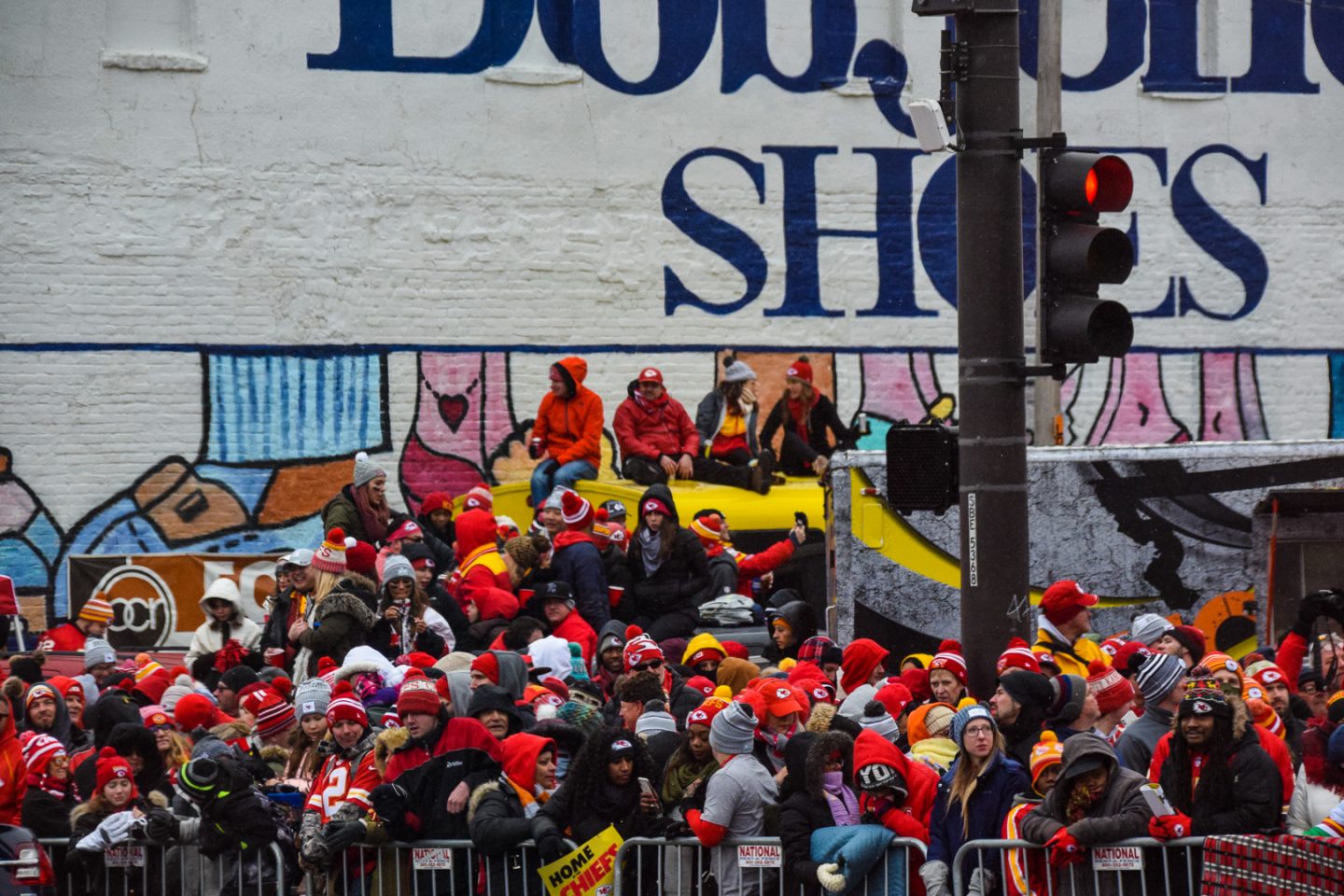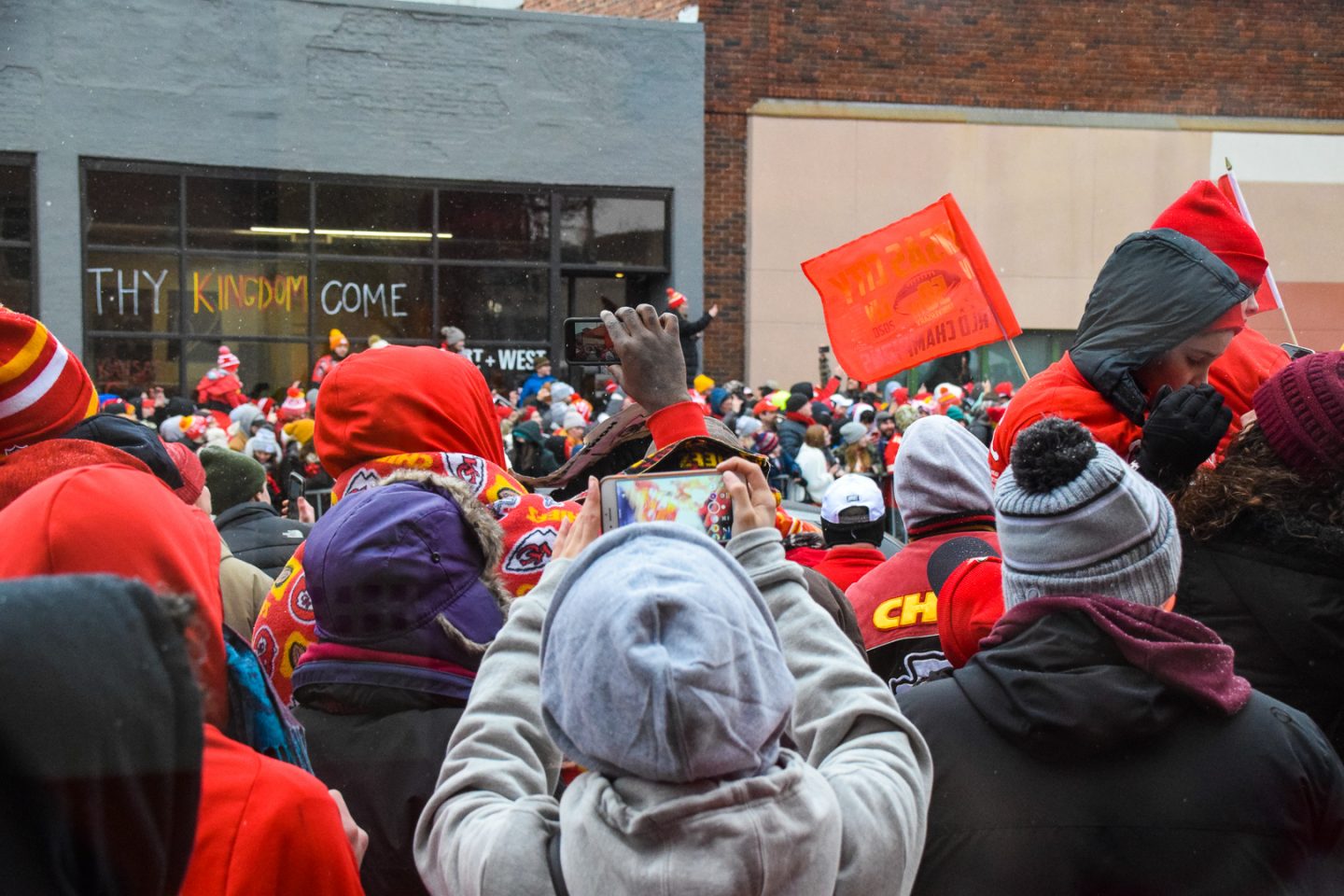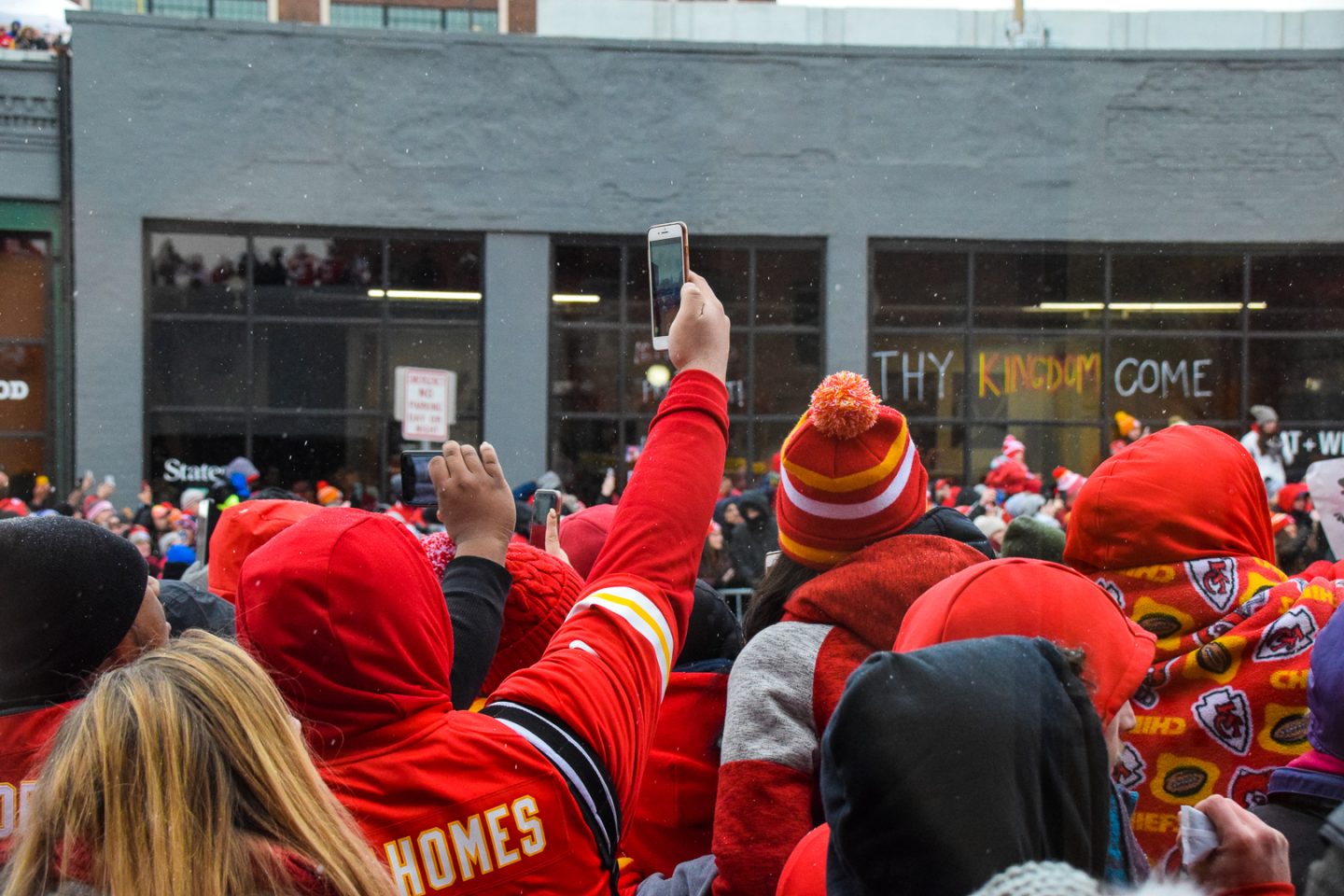 It was kind of hard to know what we were looking at, but here's the parade!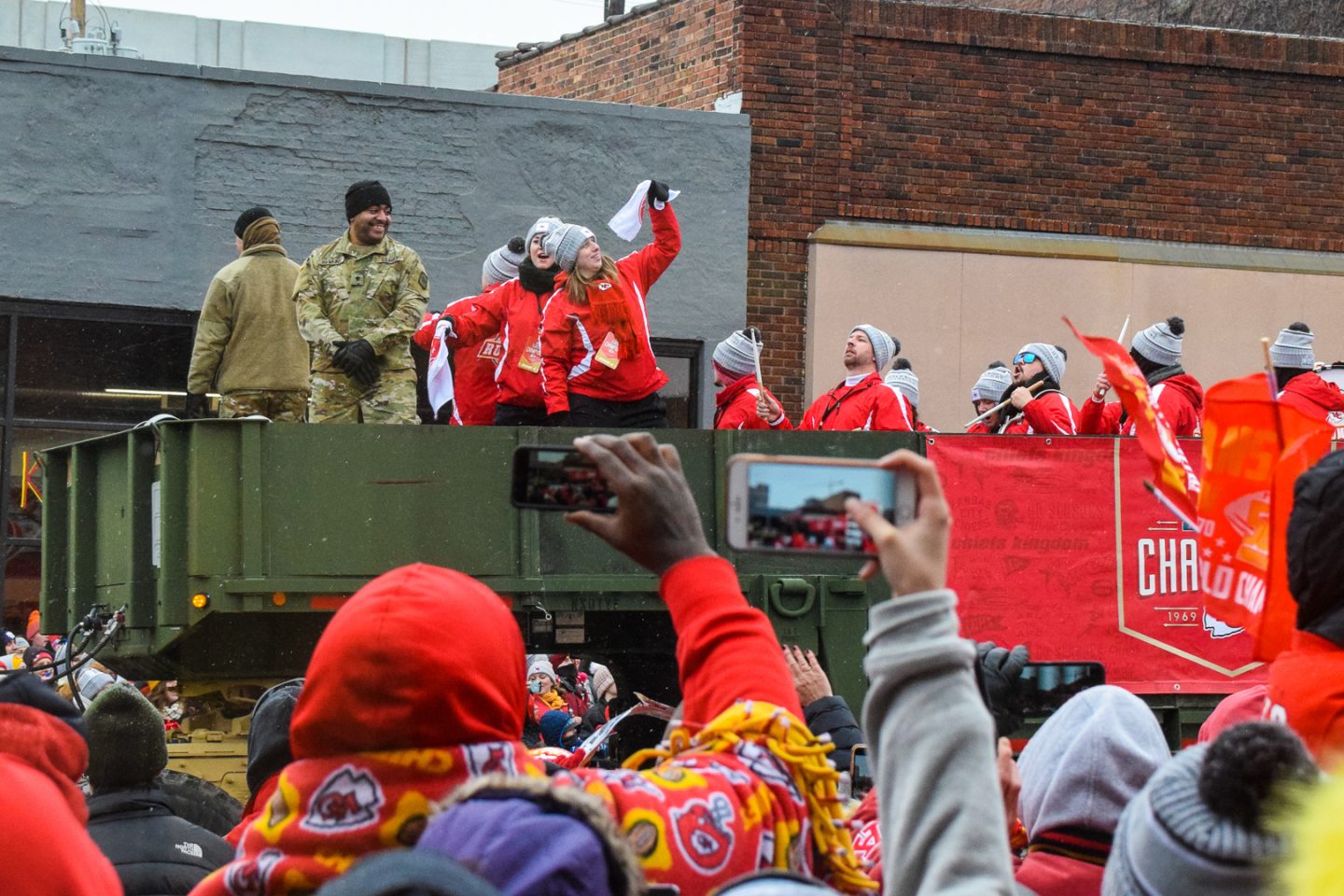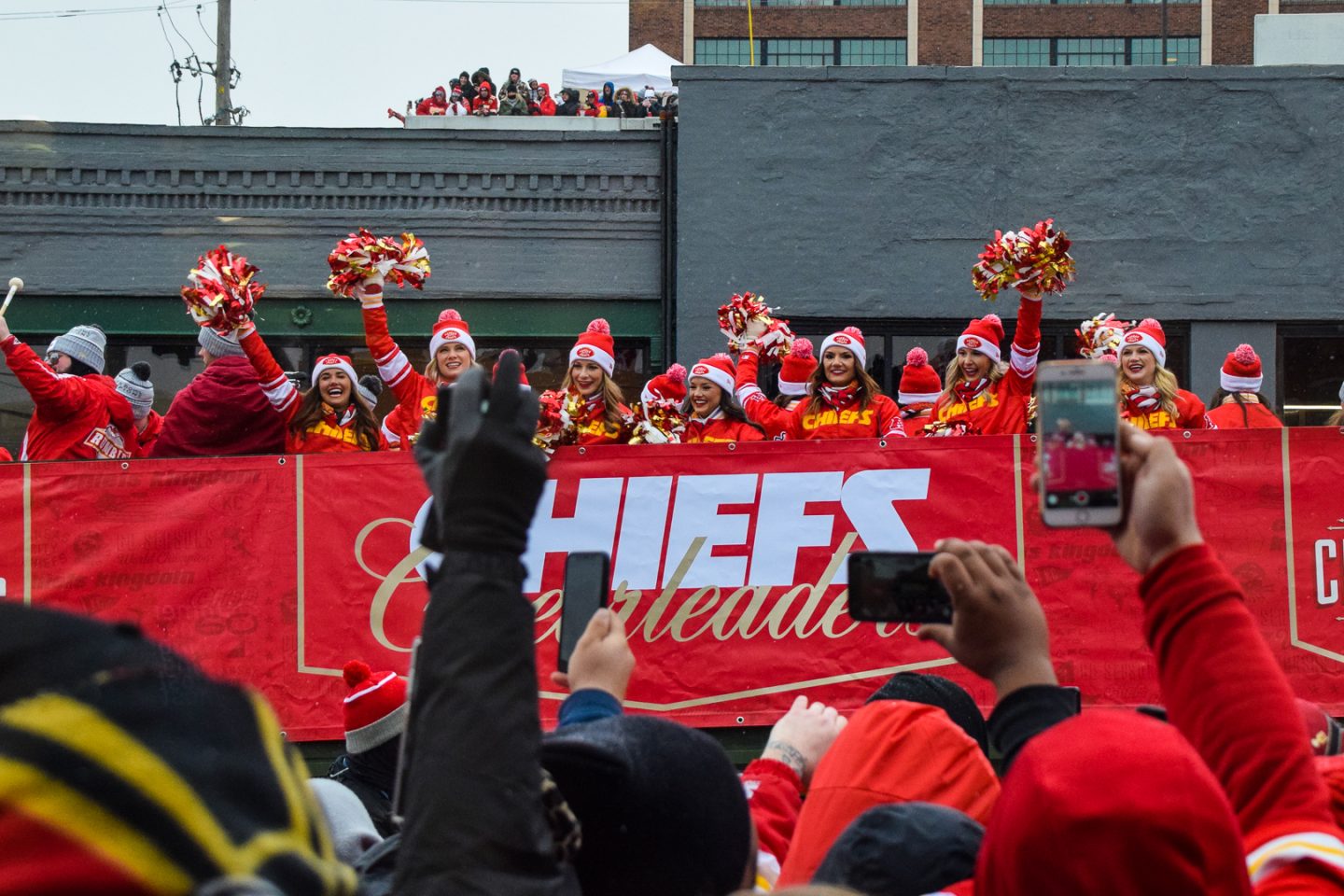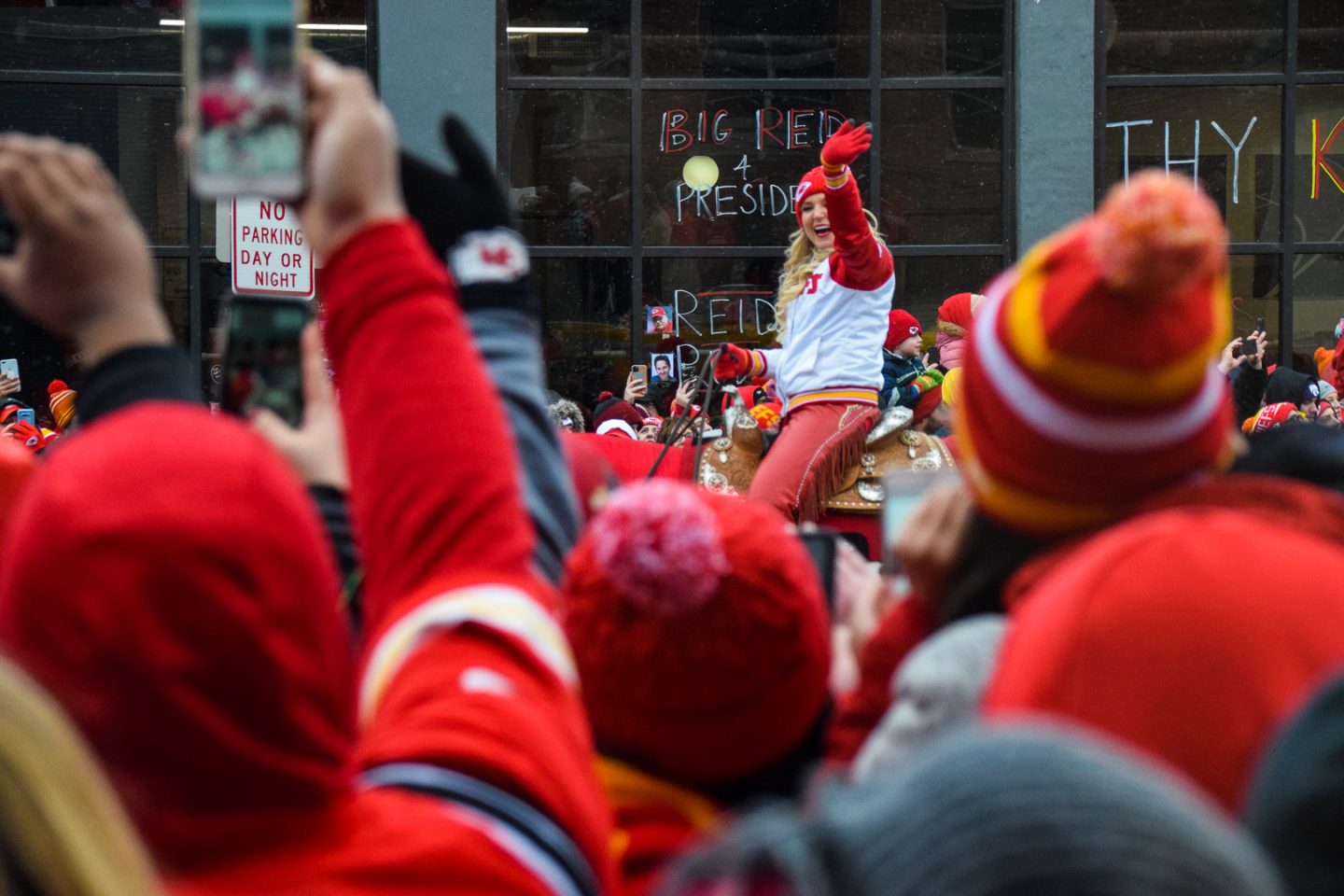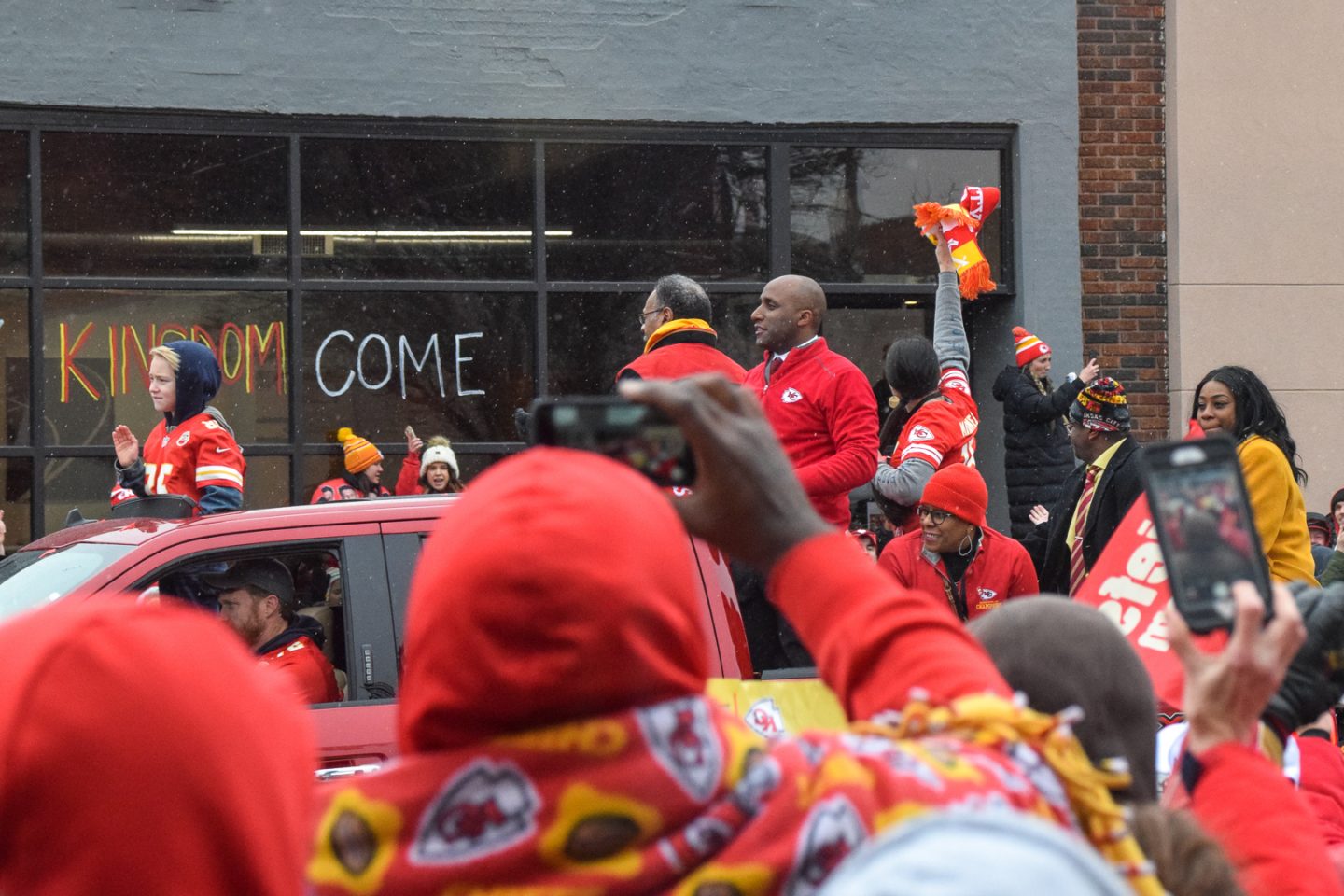 This is the Kansas City mayor.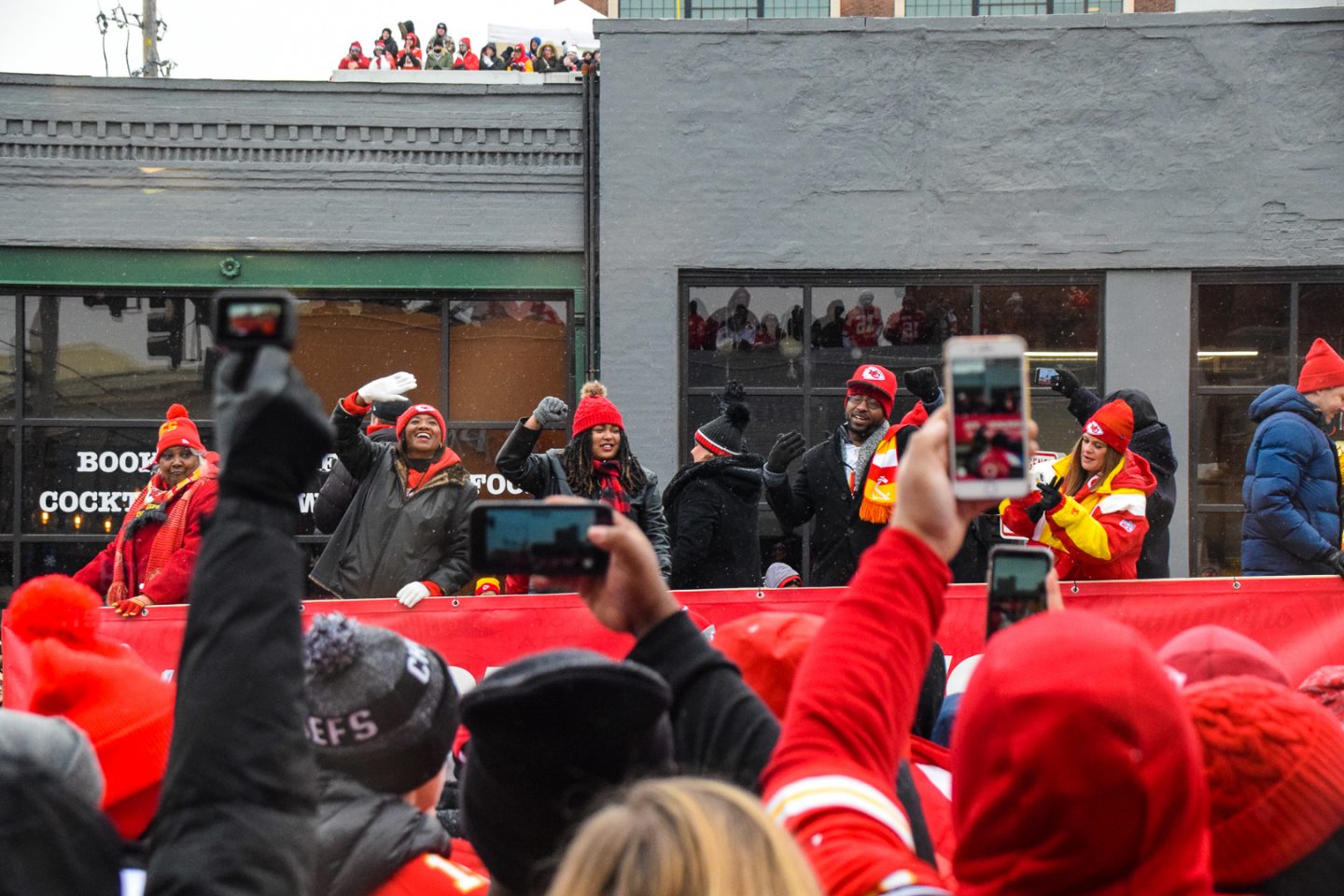 Someone said this is Sharice Davids, the representative from our district, but I'm not sure!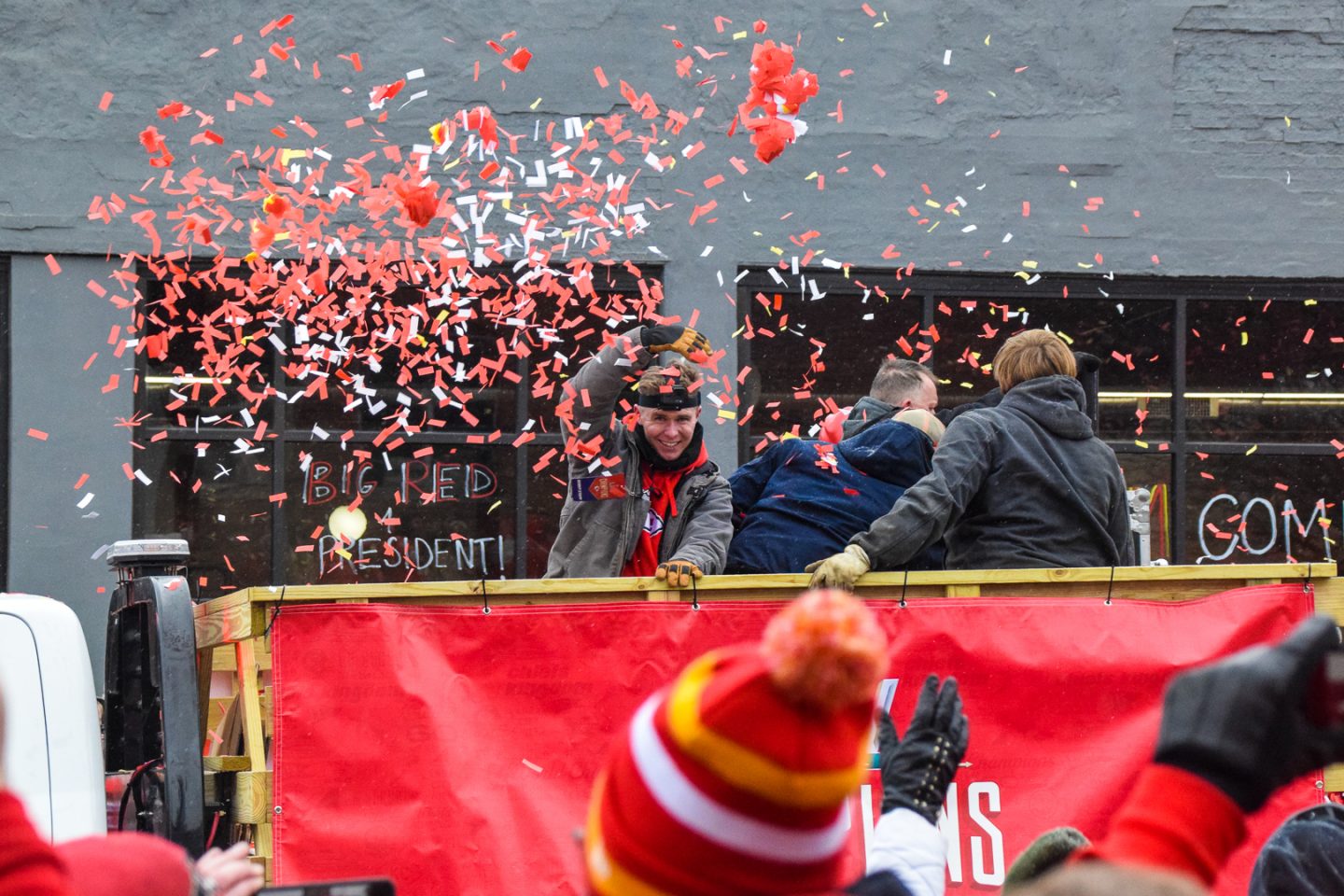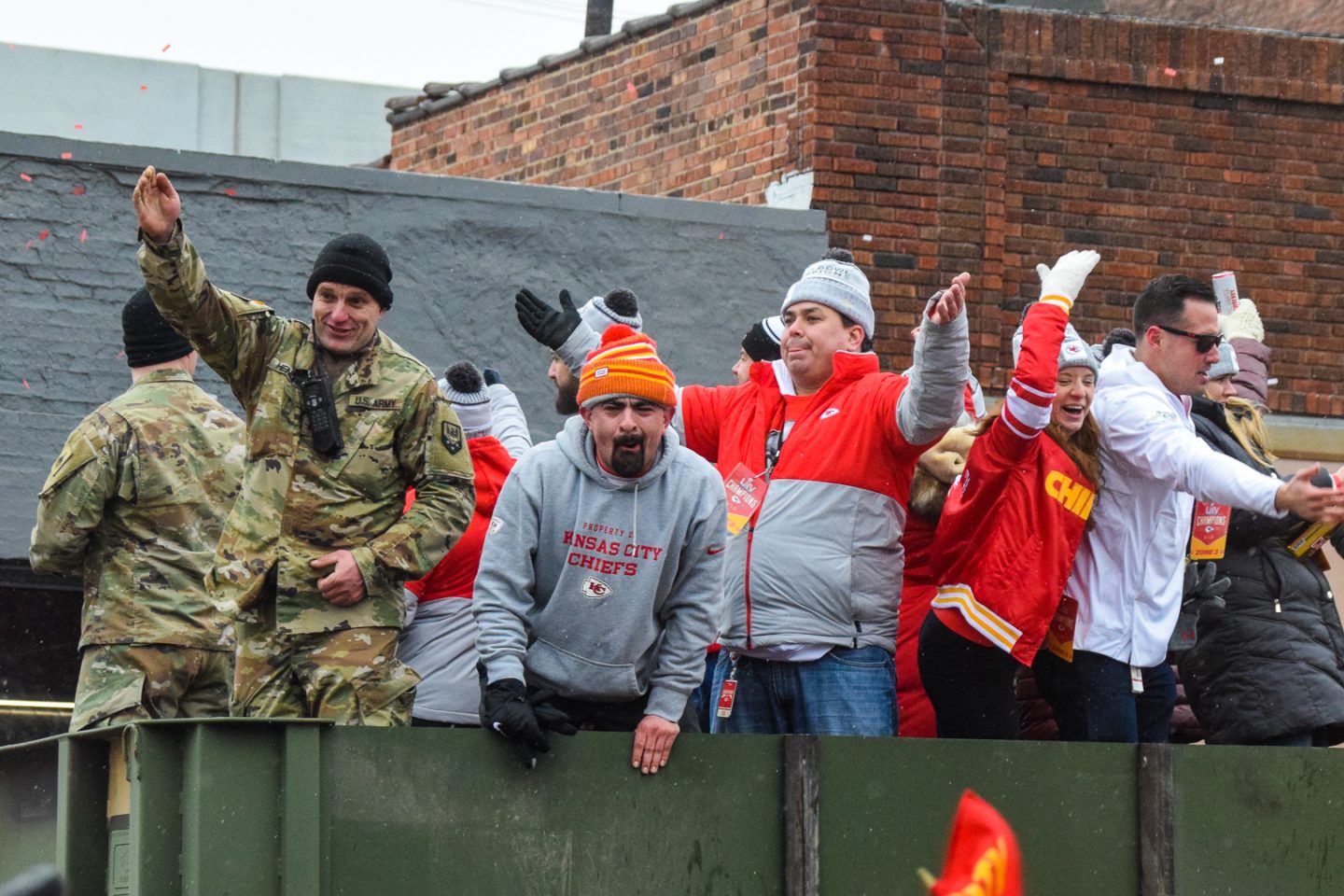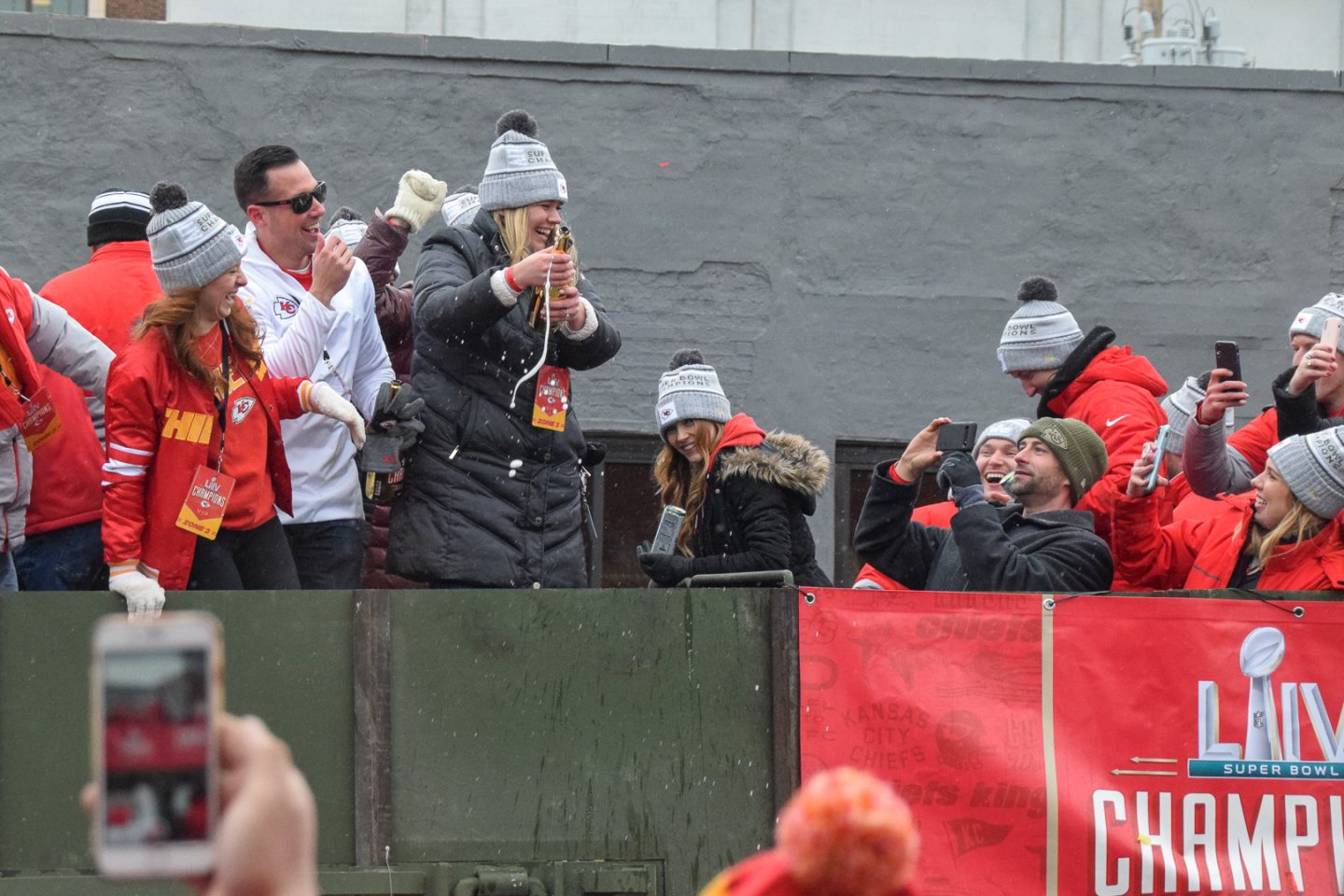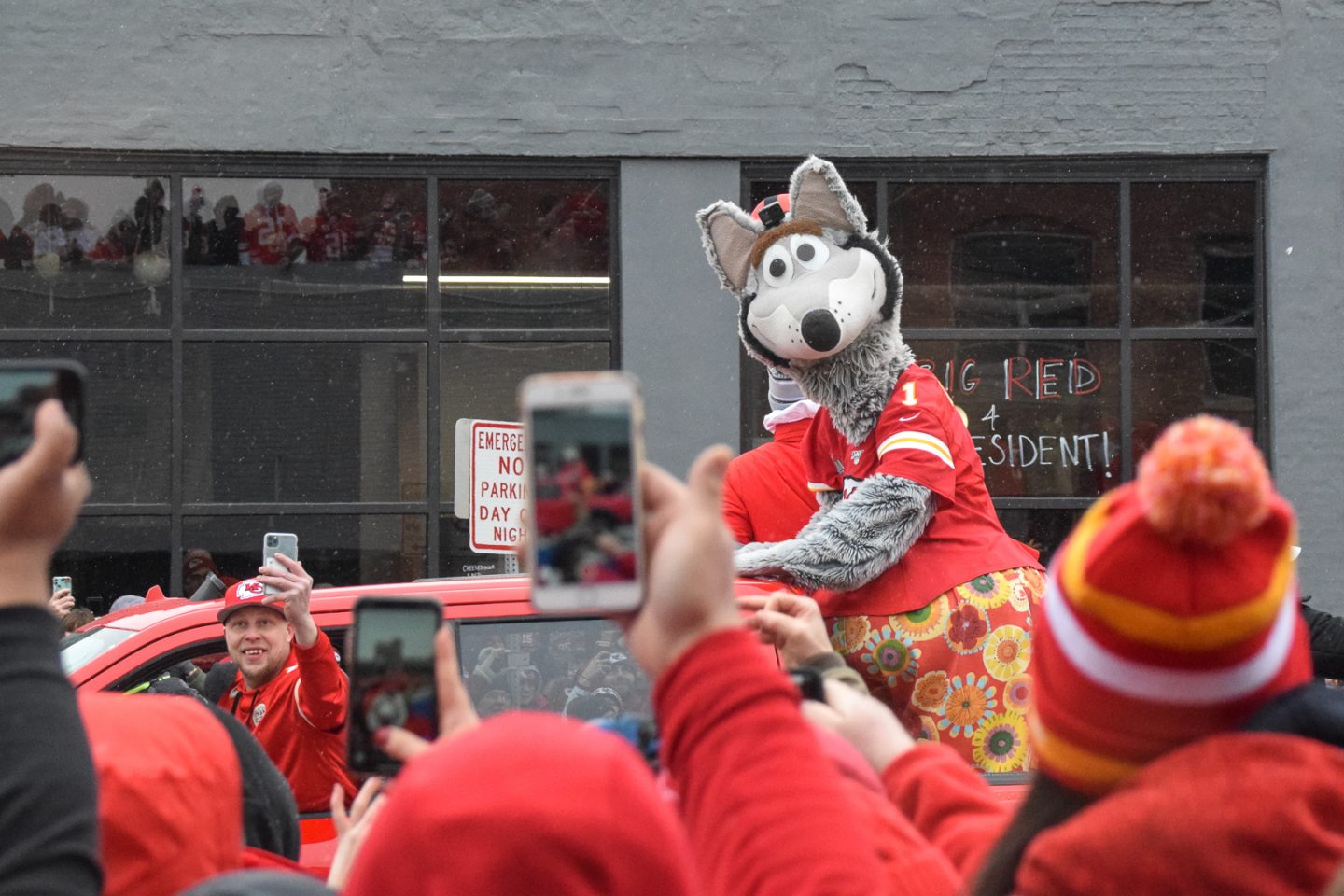 Most of the players were walking so I couldn't really get their pictures!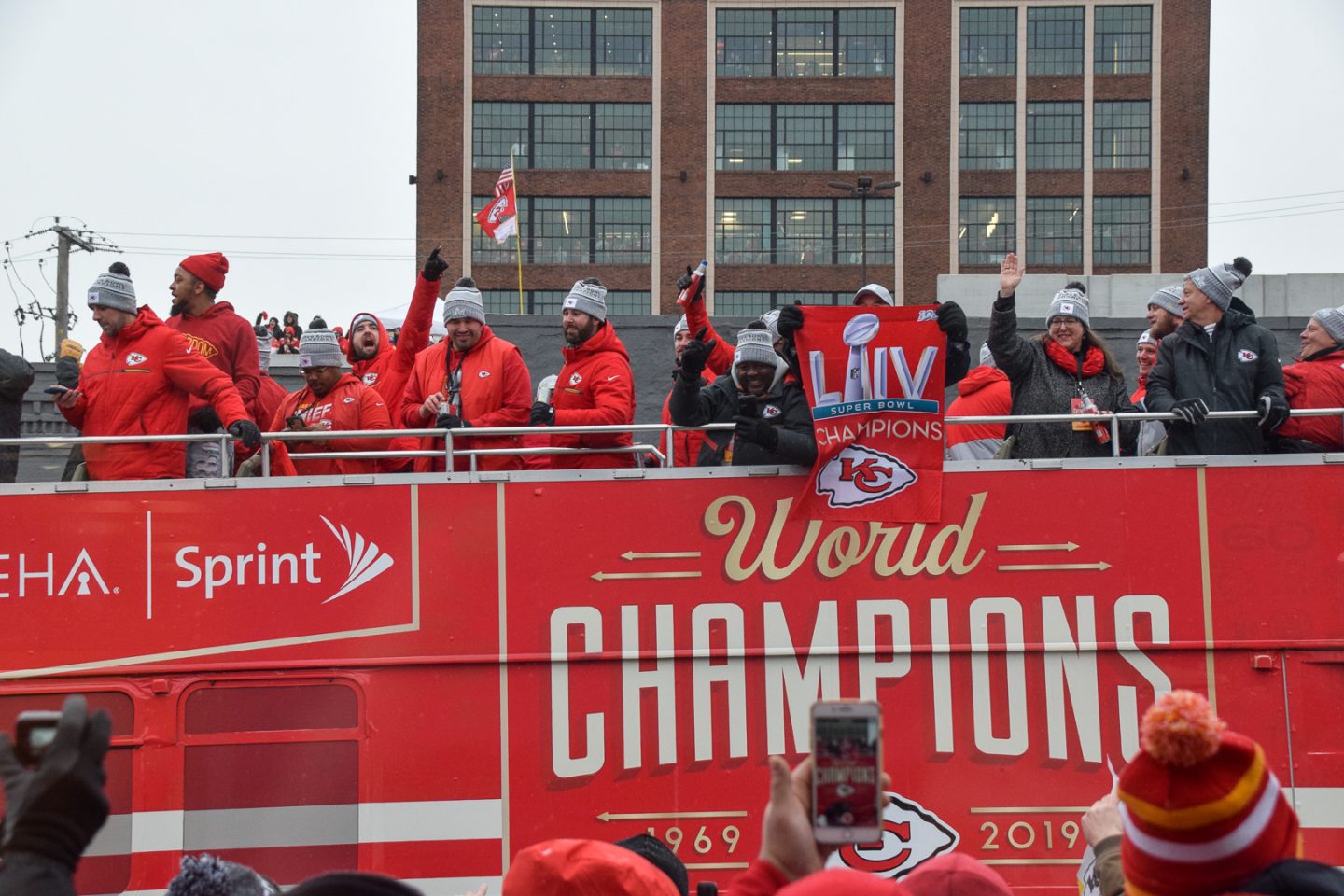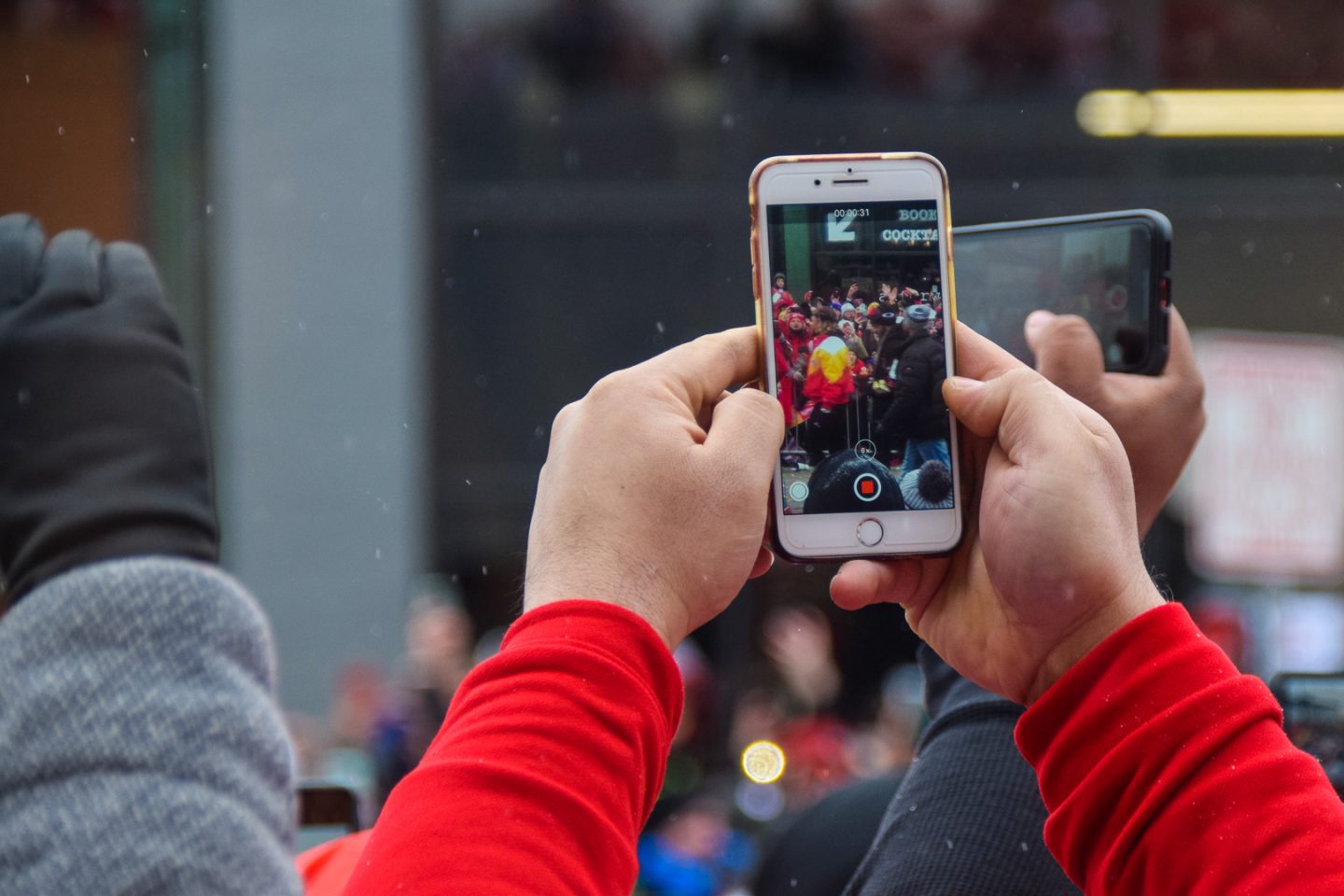 That's Tyrann Mathieu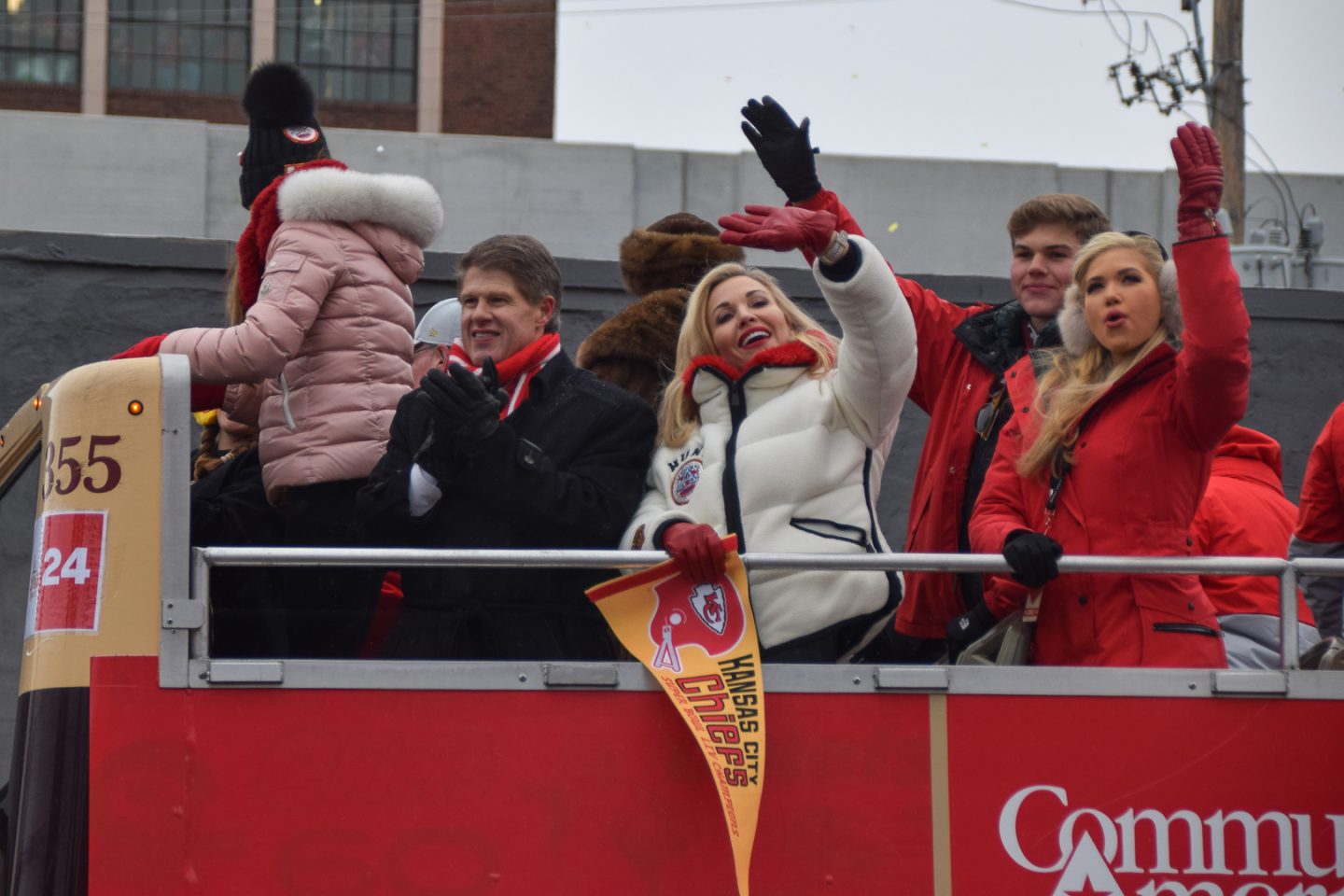 The owner of the Chiefs and his family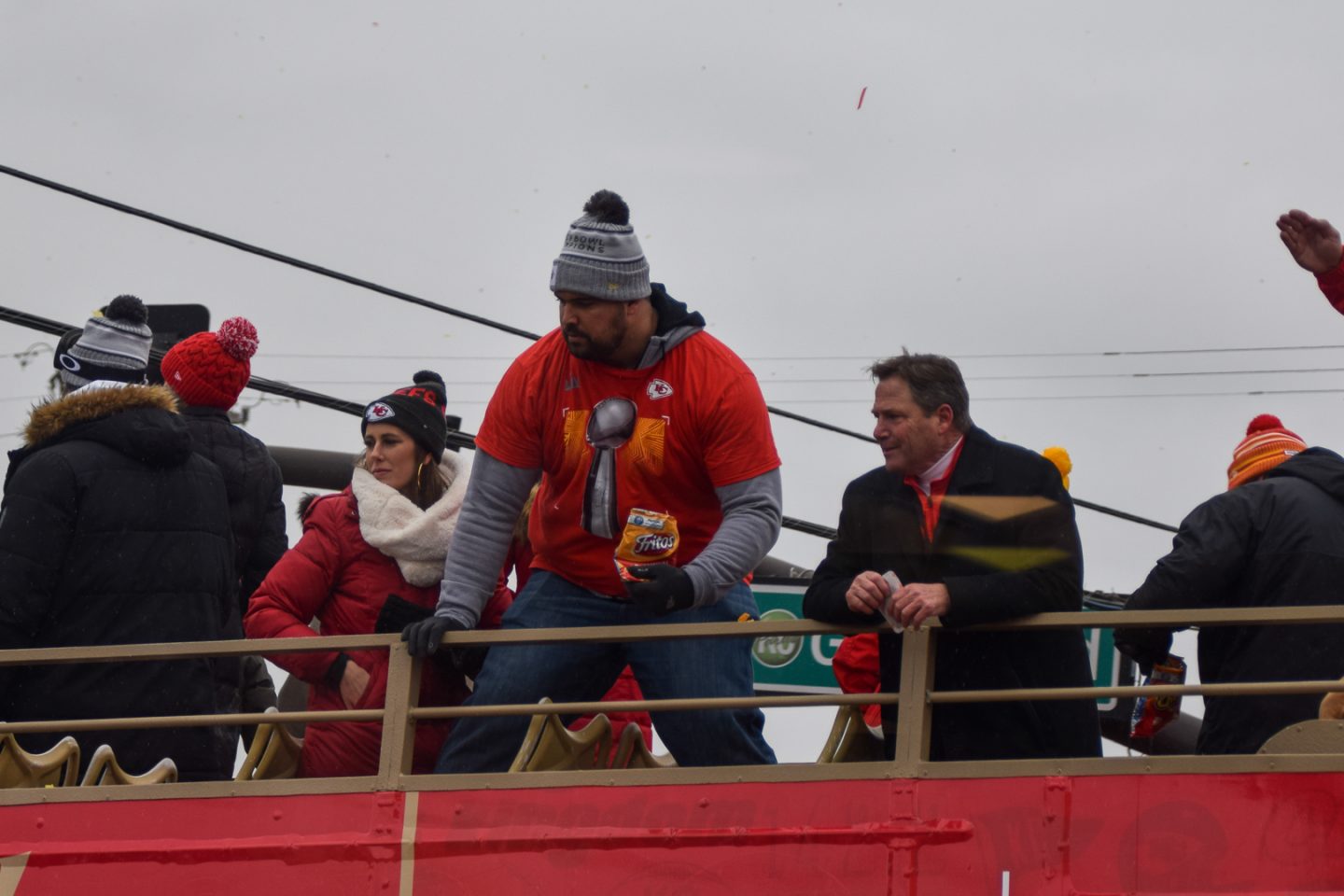 My kids think this is Mitchell Schwartz. Maybe it is!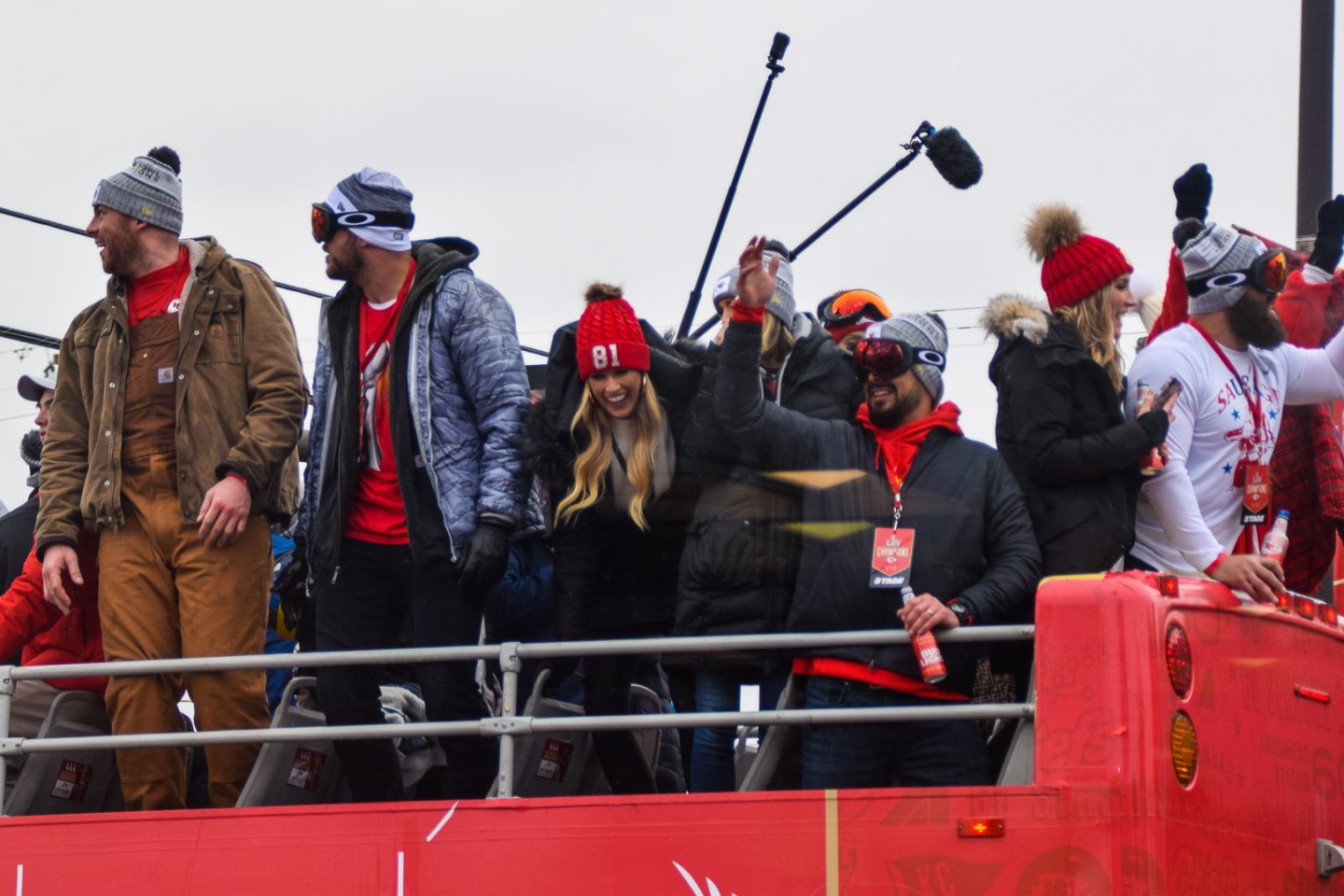 The guys with the glasses are players.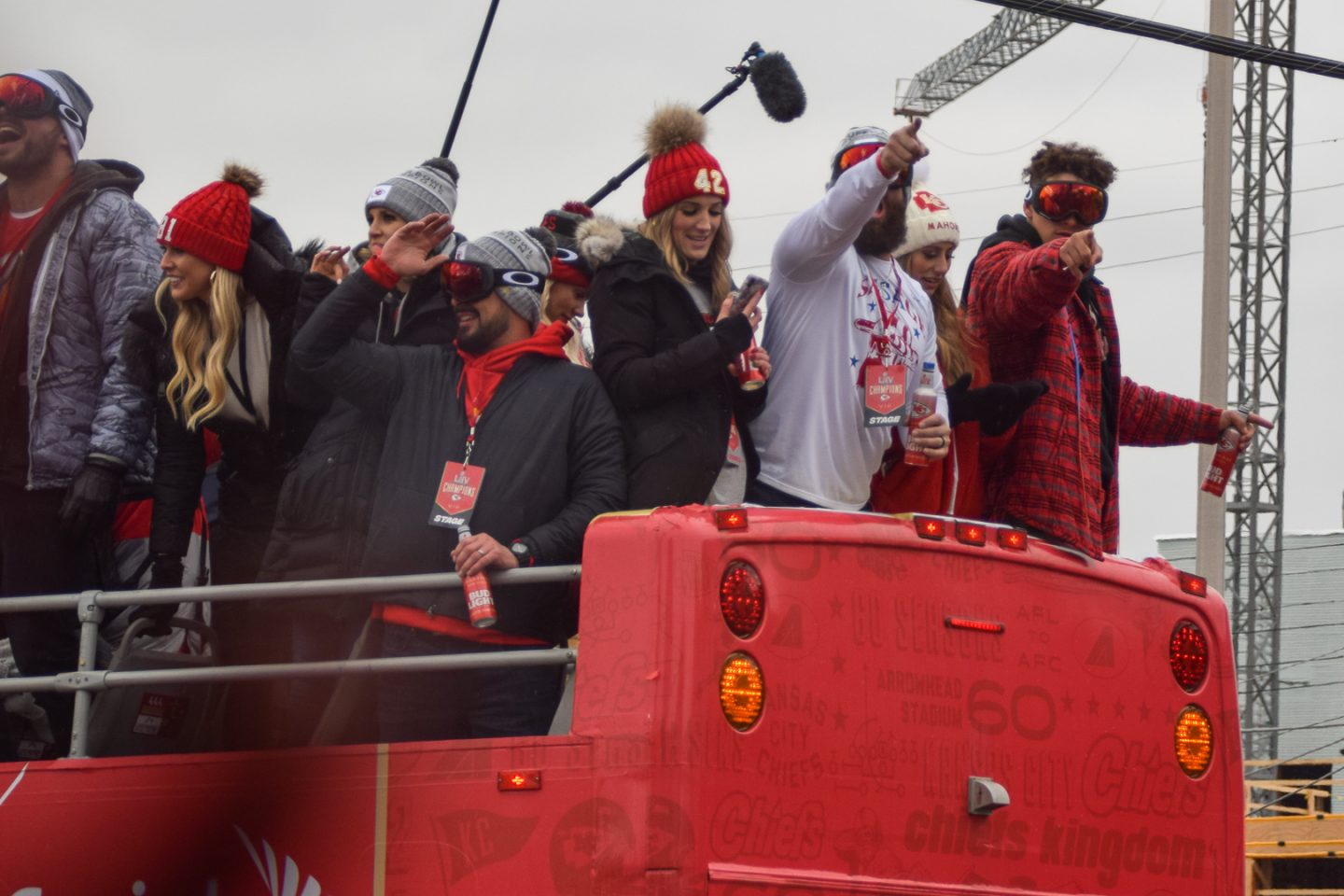 The one pointing is Patrick Mahomes.
Mahomes and his girlfriend.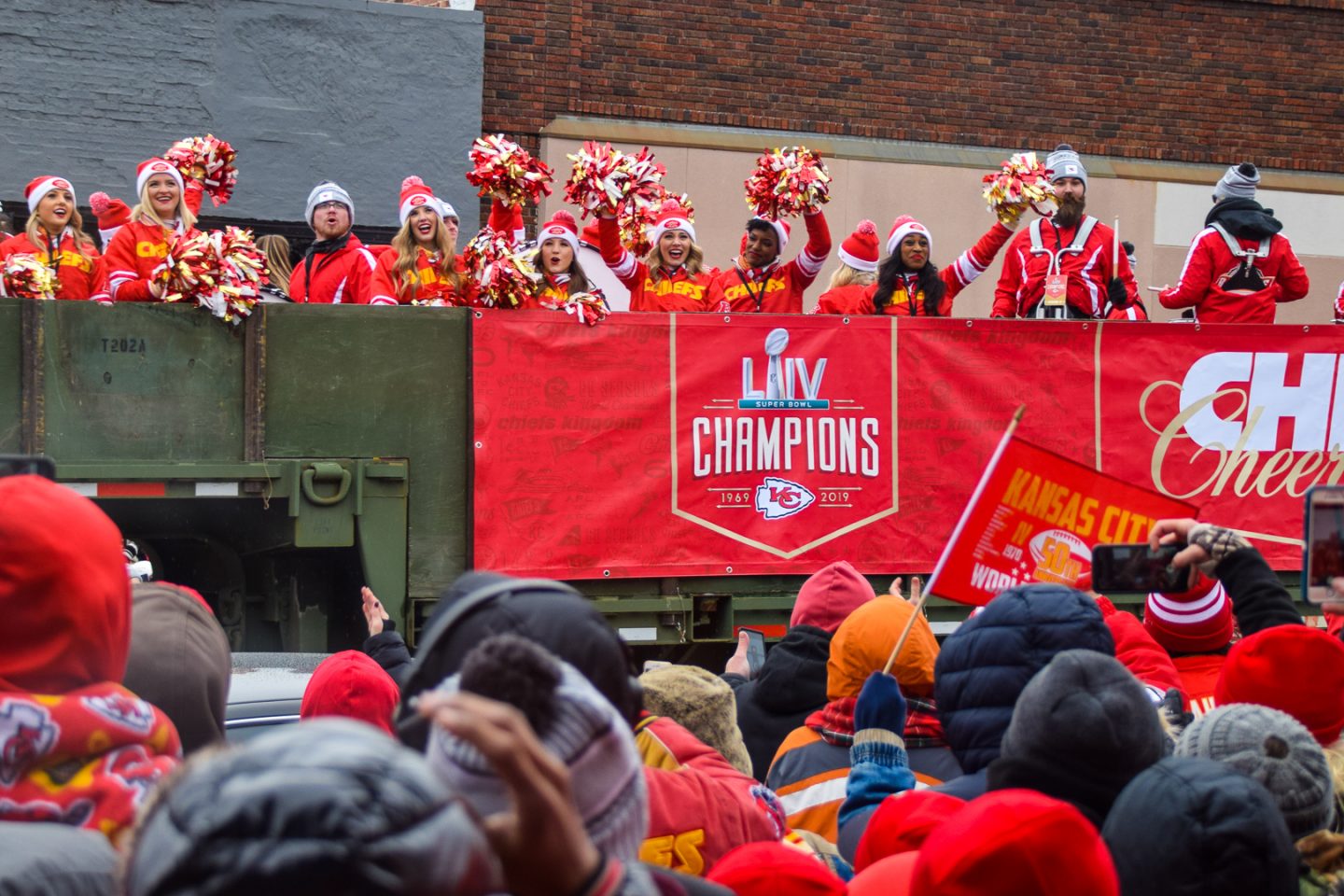 After the parade passed, we went to Power and Light and we were going to watch the rally from there, but Zachary wanted to leave, so we left. We ended up seeing the end of the rally from a brewery back near where we parked.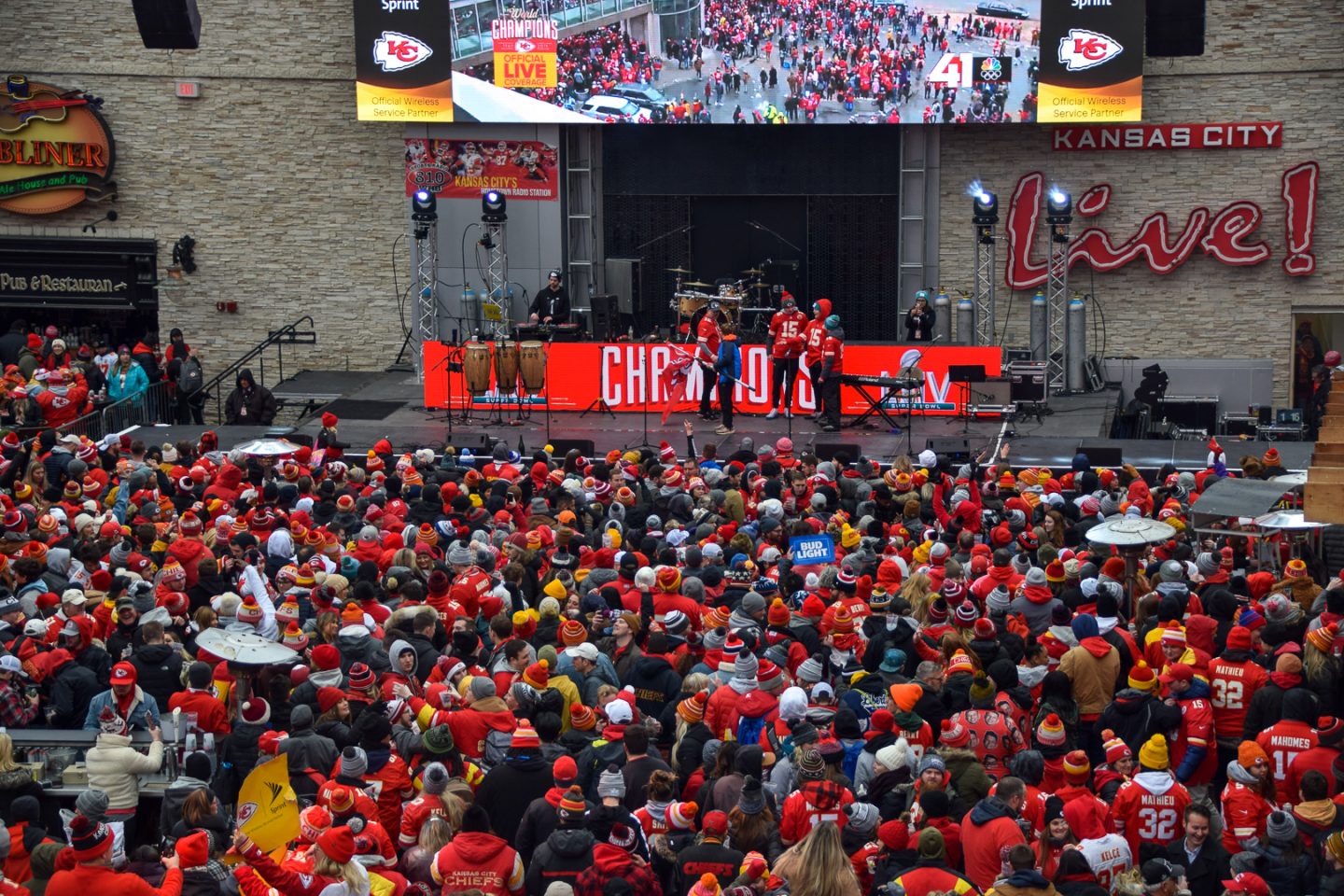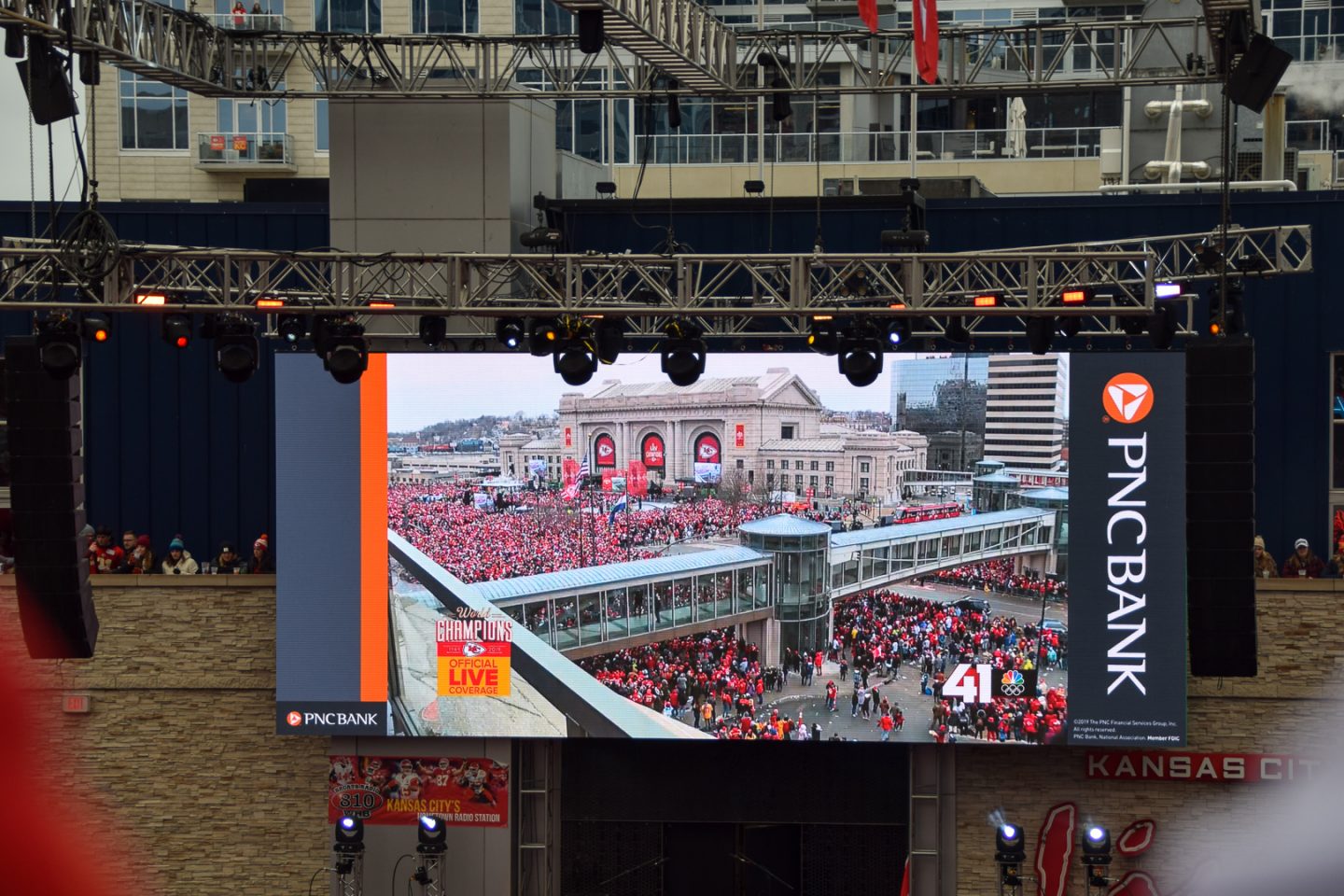 [two]
Basically the minute we got back from the parade, Gabbie came down with a cold and then started running a fever and had to miss two days of school. Zachary was sick over the weekend, and didn't have a fever Monday, but did again Monday night, so he didn't go to school on Tuesday. I took him to the doctor and they said it's just a virus. Simon also has a cold, but no fever. So I wonder if all that time in the cold was a good idea!
[three]
I participated in three book swaps this month! I just couldn't resist. Here's what I got: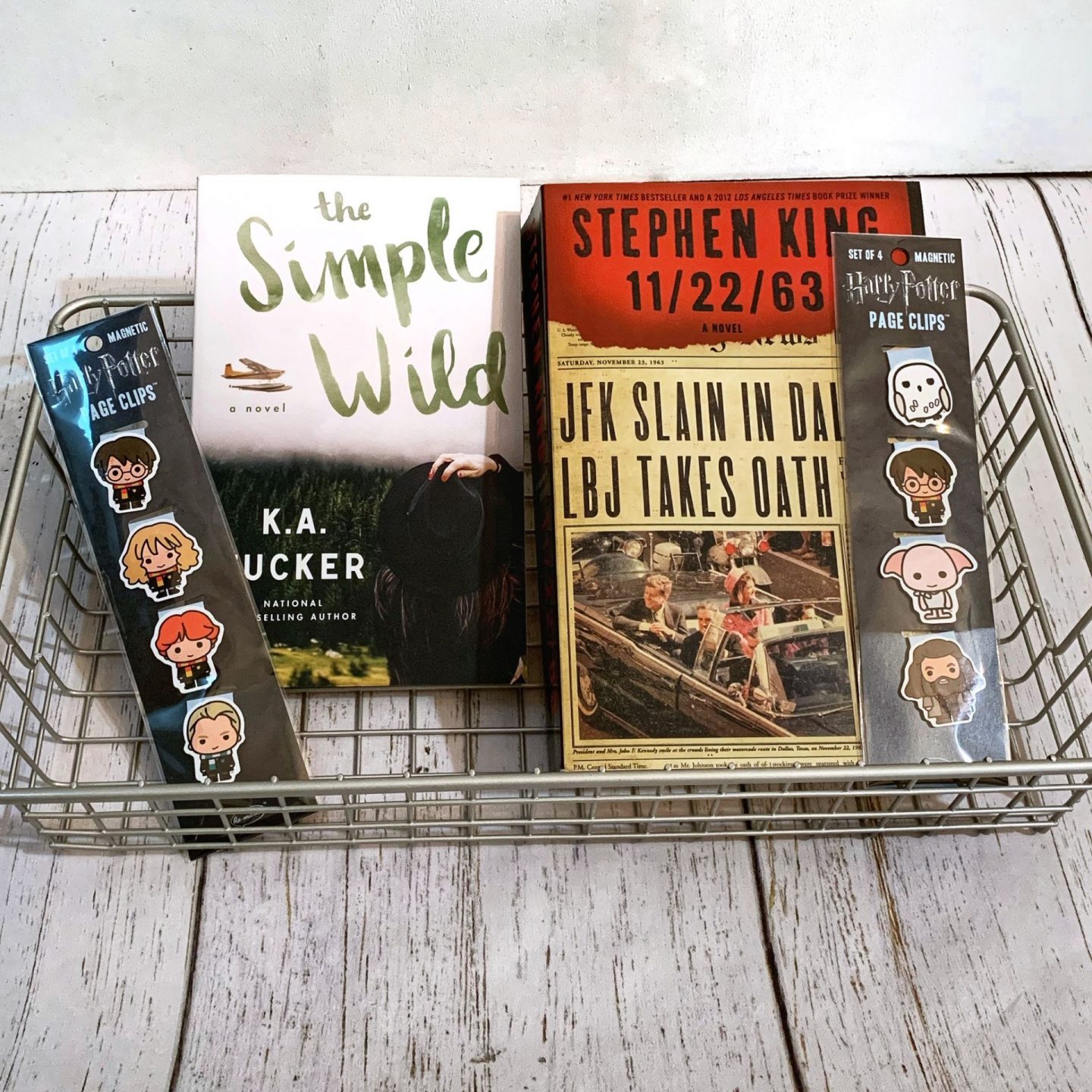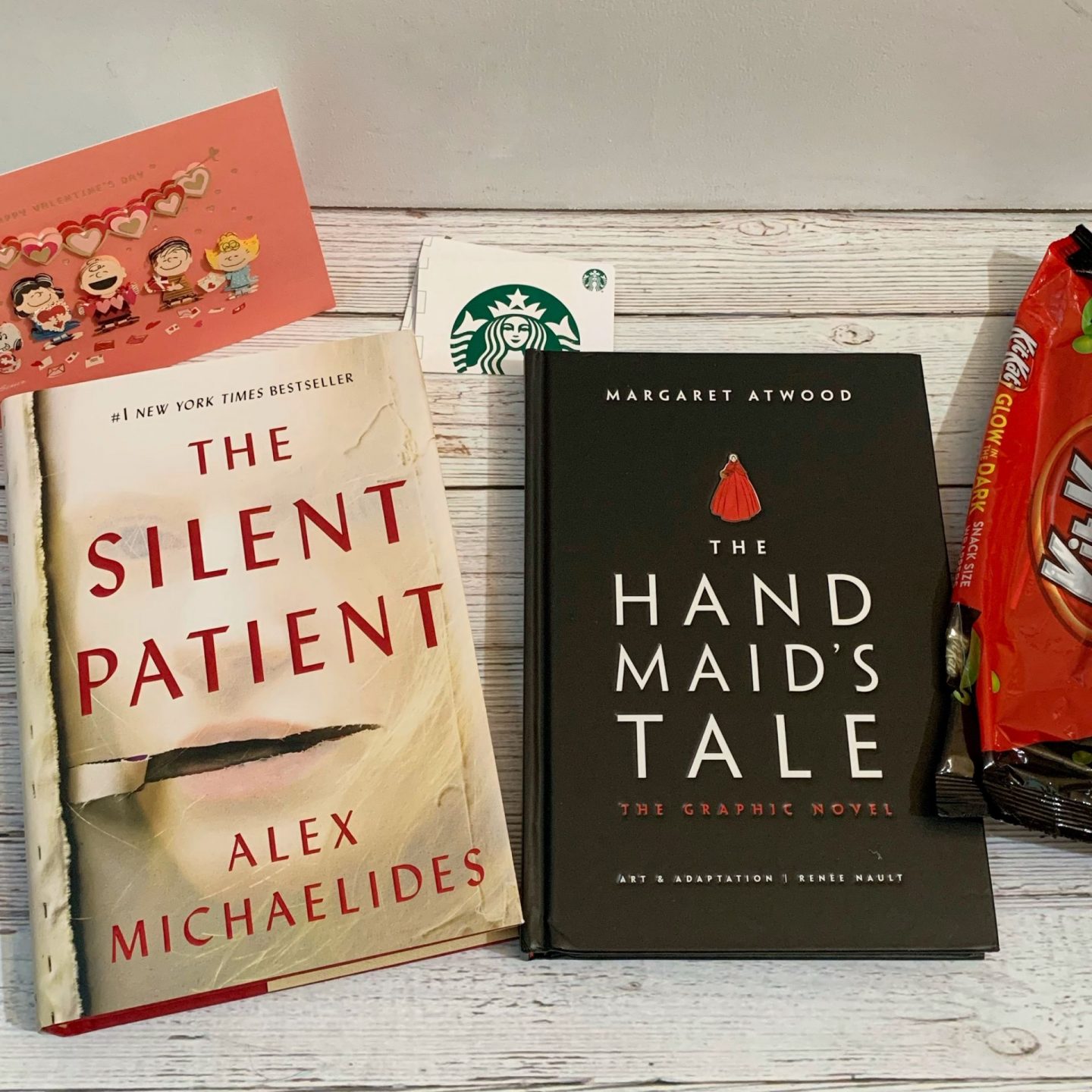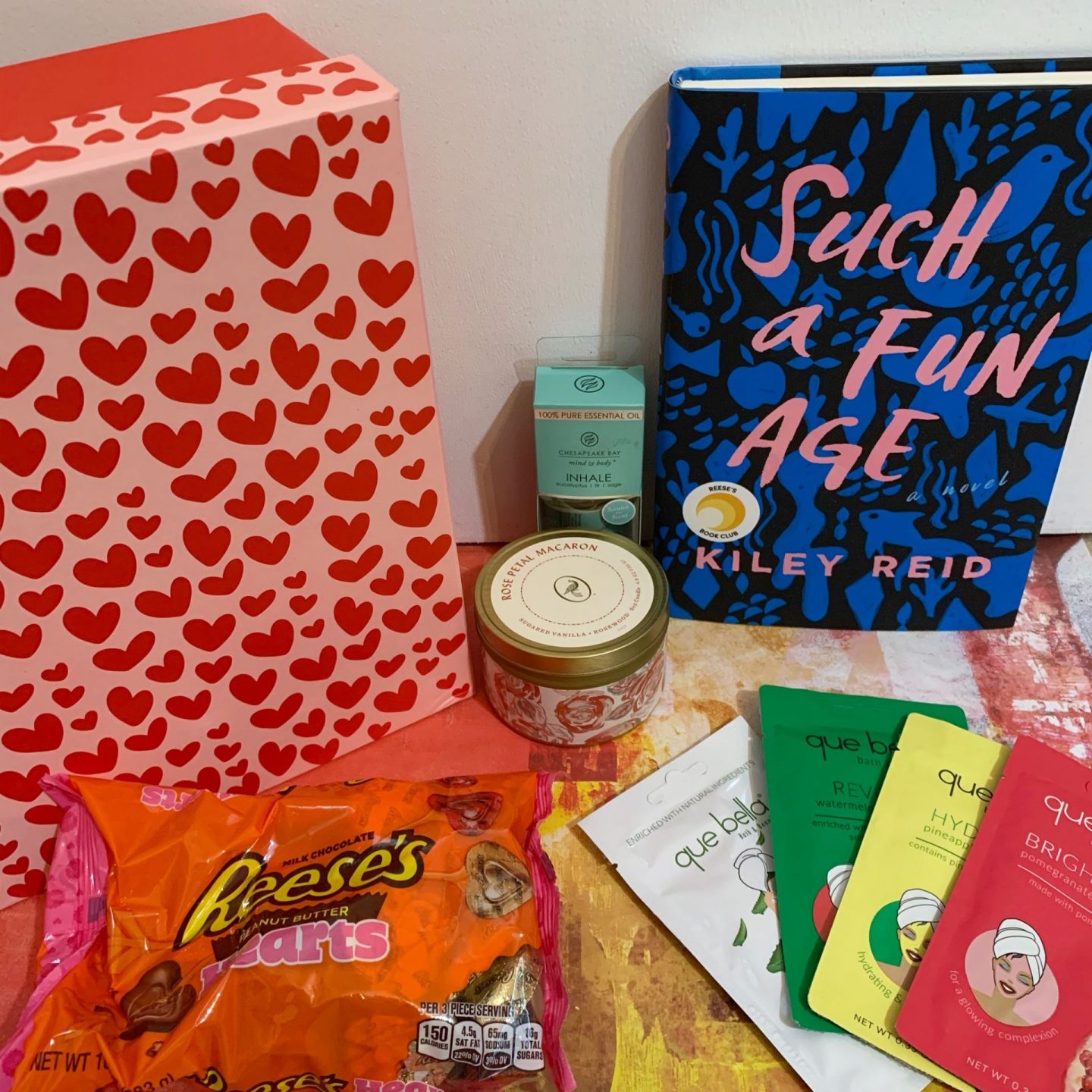 So fun!
Have a great weekend!