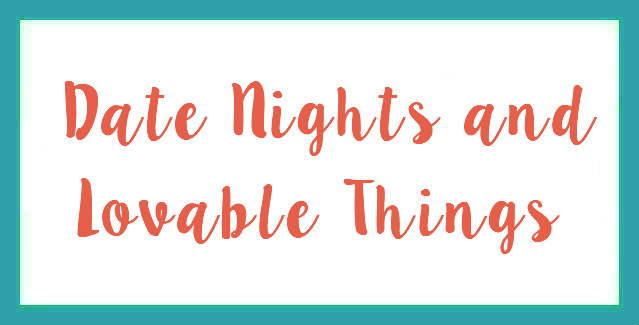 Today marks our February Not Just a Mom link up hosted by myself, Adrienne, Lauren, Ashley, and Sarita. Plus, Leslie is bringing back 10 on the 10th and today is the 10th of February, so you get a mash up today. The Not Just a Mom topic for the month is Date Nights, and the 10 on the 10th topic is Lovable Things about your Significant Other.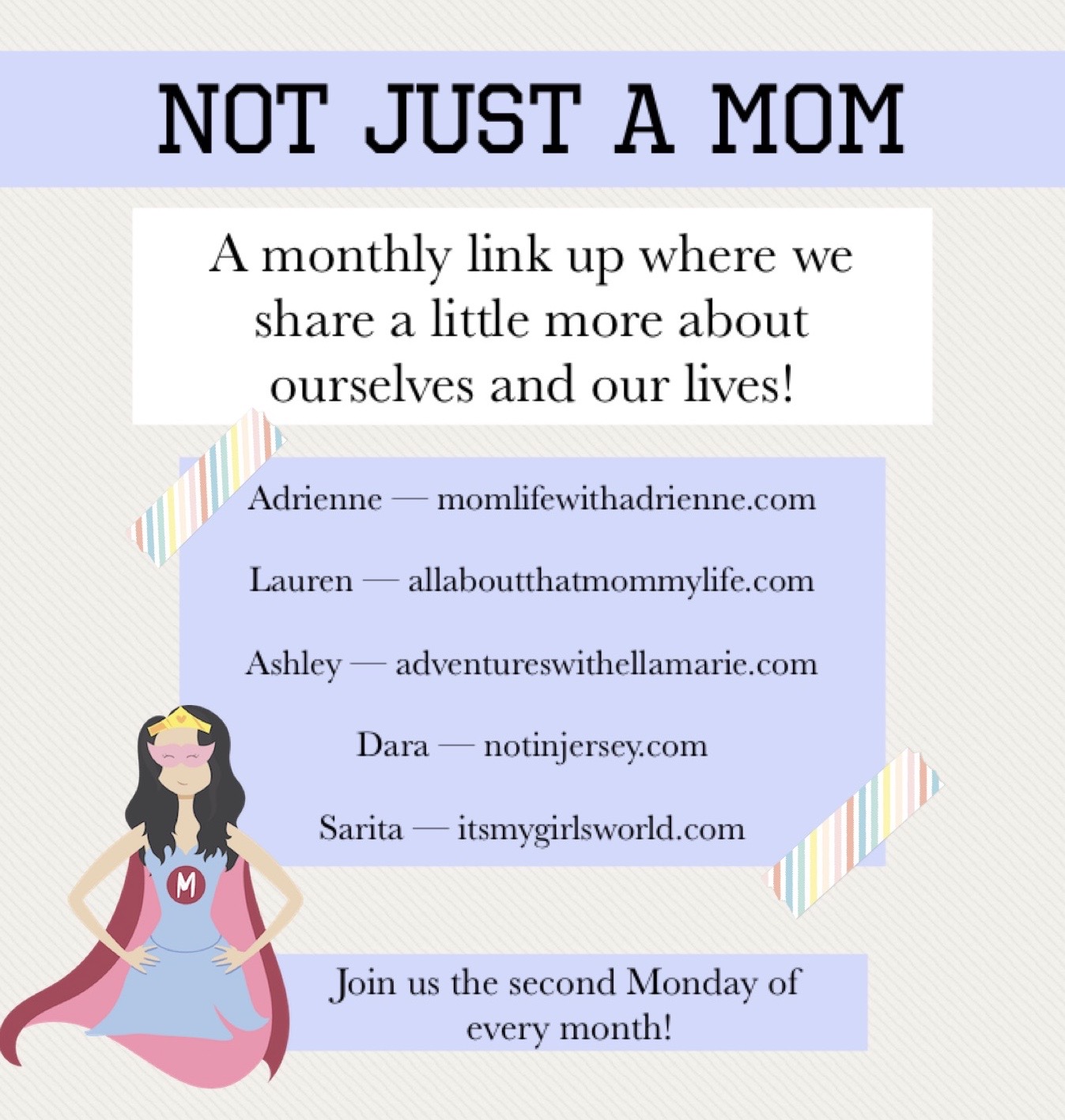 In my intro post for Not Just a Mom, I shared 20 things about myself. Leslie actually asked me if I was going to do 20 things every month, and I thought that sounded fun! But since I'm sharing 10 things I love about my husband (below), I thought I'd share just 10 things about date night – so 20 things in total.
10 Things About Date Nights:
1. Date night used to be hard – we actually had to plan ahead so we would have a babysitter. Now, our kids are old enough to stay home on their own, so we can be spontaneous. Whether you need to plan or can be spontaneous, I think it's important to make date nights a priority.
2. You don't have to go anywhere crazy. Just going out for a drink or a even quick walk around the neighborhood can be a date night.
3. If you can't get out, you can have a date night at home. Have a nice dinner, watch a movie, play a game, or just sit down and talk after the kids go to sleep.
4. If you want to go out but don't have a babysitter, consider bringing your kids with you for a family date night.
5. Another idea is if your kids are in school, you can go on a day date instead of a date night!
6. For fun date night ideas near you, just search "date night ideas" + your location. Here is a list of date night ideas for Kansas City!
7. I like the Dating Divas for date night ideas for any location. I love their list of last minute date ideas.
8. If you get to go out somewhere nice, or just nicer than staying at home, consider dressing differently than you might usually dress in order to make it feel more special!
9. Whether you're newly married or have been married for twenty years, it's always fun to switch things up. I posted a question on Instagram about people's last date nights and so many people said they never go out! My suggestion is to plan one asap.
10. If you're lucky enough to have trusted sitters nearby, weekend getaways are amazing too!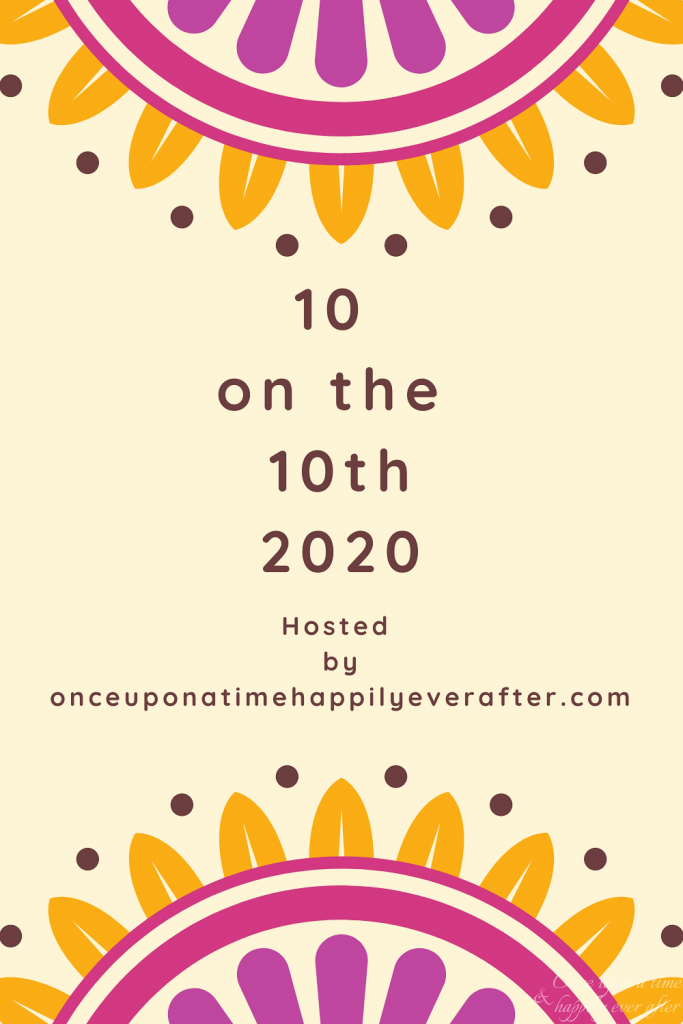 I feel like I too often list the things about my husband that annoy me (like when he wakes up at the wrong time in the morning and throws off my whole routine!) although I've certainly listed the things I love about him in the past as well. Here are my 10 things for today!
10 Lovable Things About My Husband:
1. He's a good cook.
2. He's funny, even though I don't like when he teases me!
3. He's fun and doesn't like to just stay home all the time.
4. He's a great dad!
5. He works so I don't have to.
6. He's good with numbers, which I am not, so he takes care of taxes, paying bills, etc.
7. He loves to travel.
8. He makes me give him books to read and he likes chick lit!
9. We always have something to talk about.
10. He is a good friend.
See below for more of Leslie's 10 on the 10th topics. And now you can link you your thoughts on Date Nights! Save our graphic and come back next month when we will discuss Self Care!
You are invited to the Inlinkz link party!
Tell me a date night idea or something you love about your significant other / best friend in the comments!