Today I am excited to be featuring the book WOVEN IN MOONLIGHT by Isabel Ibañez on the Blog Tour hosted by Rockstar Book Tours! I am sharing my review of the book, as well as a giveaway, so be sure to read on. This post contains affiliate links, so if you use them and make a purchase, I may receive a small commission.
About The Book: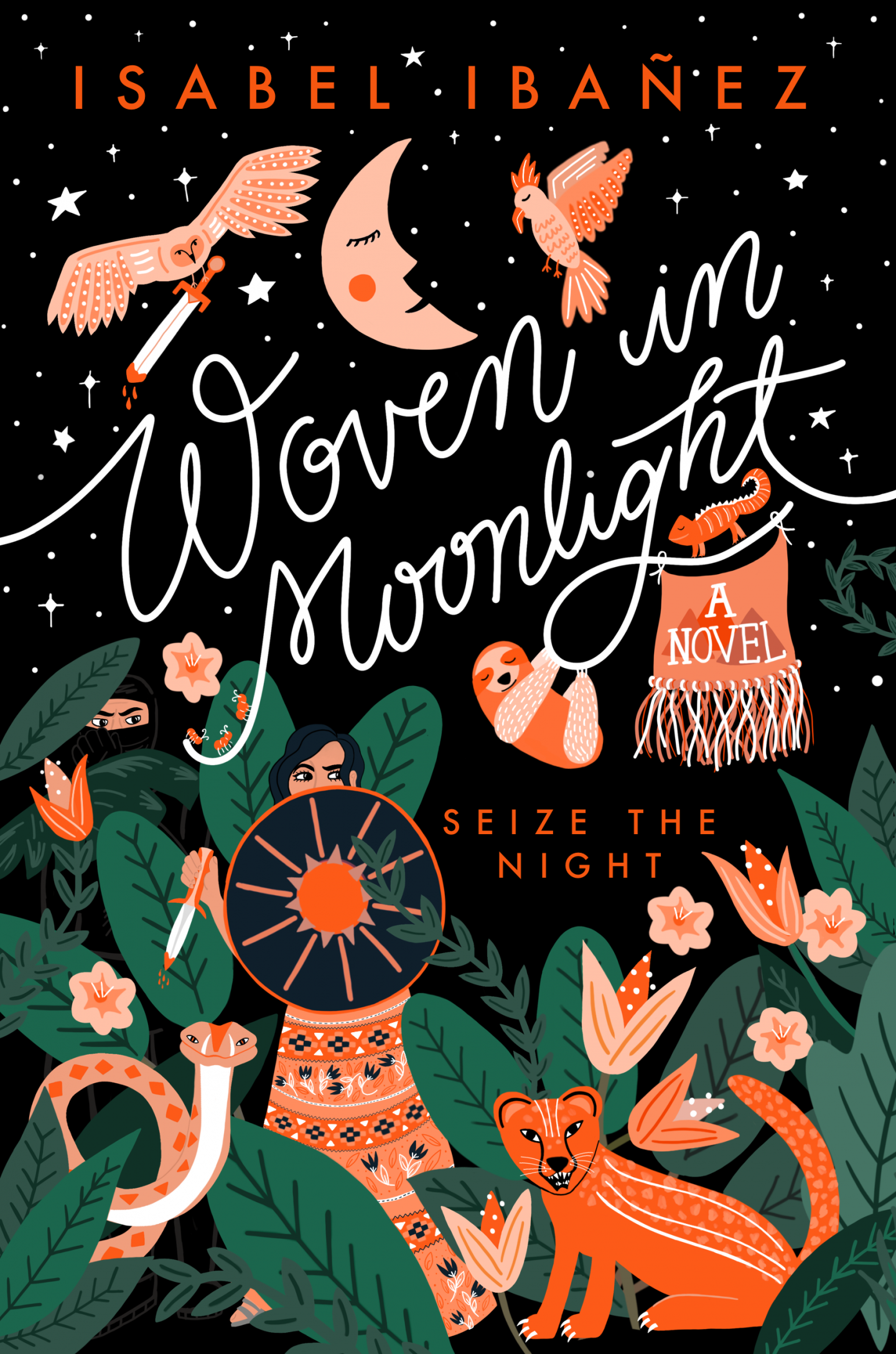 Title: WOVEN IN MOONLIGHT
Author: Isabel Ibañez
Genre: YA Fantasy
Publisher: Page Street Kids, 1/7/2020
Source: Rockstar Book Tours
Find it: Goodreads, Amazon, Kindle, Audible, B&N, iBooks, Kobo, TBD
Book Description:
A lush tapestry of magic, romance, and revolución, drawing inspiration from Bolivian
politics and history. Ximena is the decoy Condesa, a stand-in for the last remaining Illustrian royal. Her people lost everything when the usurper, Atoc, used an ancient relic to summon ghosts and drive the Illustrians from La Ciudad. Now Ximena's motivated by her insatiable thirst for revenge, and her rare ability to spin thread from moonlight. When Atoc demands the real Condesa's hand in marriage, it's Ximena's duty to go in her stead. She relishes the chance, as Illustrian spies have reported that Atoc's no longer carrying his deadly relic. If Ximena can find it, she can return the true aristócrata to their rightful place. She hunts for the relic, using her weaving ability to hide messages in tapestries for the resistance. But when a masked vigilante, a warm-hearted princess, and a thoughtful healer challenge Ximena, her mission becomes more complicated. There could be a way to overthrow the usurper without starting another war, but only if Ximena turns her back on revenge—and her Condesa.
Praise For WOVEN IN MOONLIGHT:
"Isabel Ibañez brings a modern story to an ancient world in her debut novel, WOVEN IN MOONLIGHT. With immersive prose, original magic, and characters as rich as the Bolivian culture that constructs the story, Ibañez delivers a wholly unique book for the YA shelf." — Adrienne Young, NYT Bestselling author of Sky in the Deep and The Girl the Sea Gave Back
"WOVEN IN MOONLIGHT captured me on the first page. Ximena is a fierce and brave heroine—one I have deeply come to love—and the world of Inkasisa is so beautifully rendered I never wanted to leave it. Plot twists abound, the magic is uniquely drawn, and intrigue illuminates the pages. Isabel Ibanez weaves together a spellbinding, vivid debut." — Rebecca Ross, author of The Queen's Rising and The Queen's Resistance
"A story that glitters as bright as Ximena's moondust, set in a wholly immersive world that's both whimsical and deadly. With its slow burn romance and simmering intrigue, Woven In Moonlight kept me reading long into the night. Isabel Ibañez writes pure magic." — Shelby Mahurin, NYT Bestselling author of Serpent & Dove
"Woven in Starlight is a lush, vibrant feast of a book, set in a world as colorful and inventive as the fierce heroine's magical tapestries. I could have remained lost in its pages forever." — Margaret Rogerson, NYT Bestselling author of An Enchantment of Ravens and Sorcery of Thorns
"A page-turning tale of revolution and love, helmed by a brave heroine with a big heart and set against a vibrant tapestry of Bolivian culture. Isabel Ibañez weaves magic in her debut novel." — Amélie Wen Zhao, author of Blood Heir
Book Trailer:
About The Author: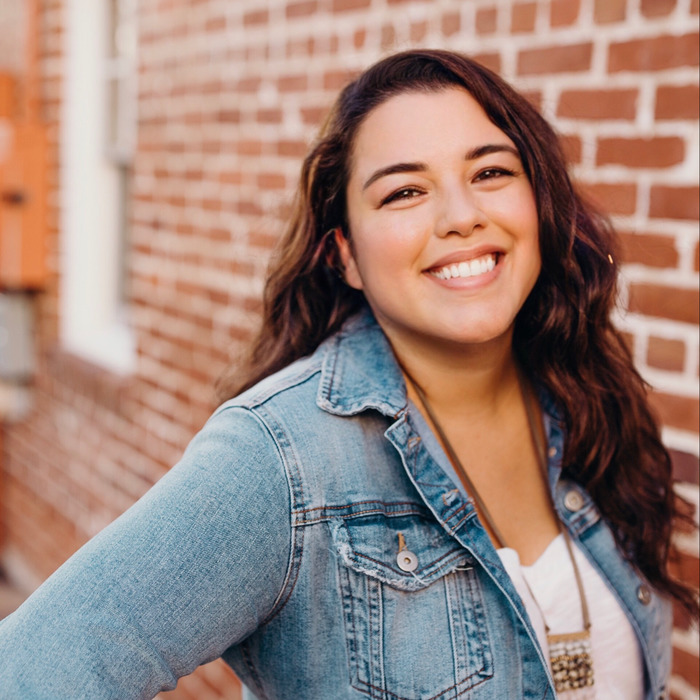 Isabel Ibañez was born in Boca Raton, Florida, and is the proud daughter of two Bolivian immigrants. A true word nerd, she received her degree in creative writing and has been a Pitch Wars mentor for three years. Isabel is an avid movie goer and loves hosting family and friends around the dinner table. She currently lives in Winter Park, Florida, with her husband, their adorable dog, and a serious collection of books. Say hi on social media at @IsabelWriter09
Website | Twitter | Facebook | Instagram | Goodreads
My Review:
Fantasy is not my favorite genre at all. I find it hard to get immersed in fantasy worlds and to visualize the story. However, I was able to fully enjoy this one. The descriptions were lovely and the culture described was vivid. There is even a glossary of the various foods that were mentioned in the book. I felt like I was reading about actual cultural groups! The story involves a king who has usurped the throne. In doing so, Ximena's people were driven from the land. In order to protect the true royal line, Ximena became a decoy for the Condesa. Both she and Catalina, the real Condesa, are hoping to seek revenge on the king and his people. But when Ximena is summoned to the king's castillo, she realizes that not all of the Llacsans are as evil as she imagined. And she must decide if she truly wants to risk hurting more people in order to take back the throne for Catalina.
One of my favorite aspects of the book was the animals that Ximena wove. I could imagine them so clearly and I would love to have seen more of them! I could see this book becoming a movie – a Disney movie would be amazing! Being that it is based on actual Bolivian history, another thing I would have liked was a detailing of how it represents that history throughout the story.
If you like a detailed fantasy world that you can truly envision, I recommend this book.
Woven In Moonlight Giveaway:
3 winners will win a finished copy of WOVEN IN MOONLIGHT, US Only.
Blog Tour Schedule:
Week One:
Week Two:
Do you enjoy fantasy books?