Today I am excited to be featuring the book Real Pigeons Fight Crime by Andrew McDonald and Ben Wood (illustrations) on the Blog Tour hosted by Rockstar Book Tours! I am sharing our review of the book, as well as a giveaway, so be sure to read on. This post contains affiliate links, so if you use them and make a purchase, I may receive a small commission.
About The Book: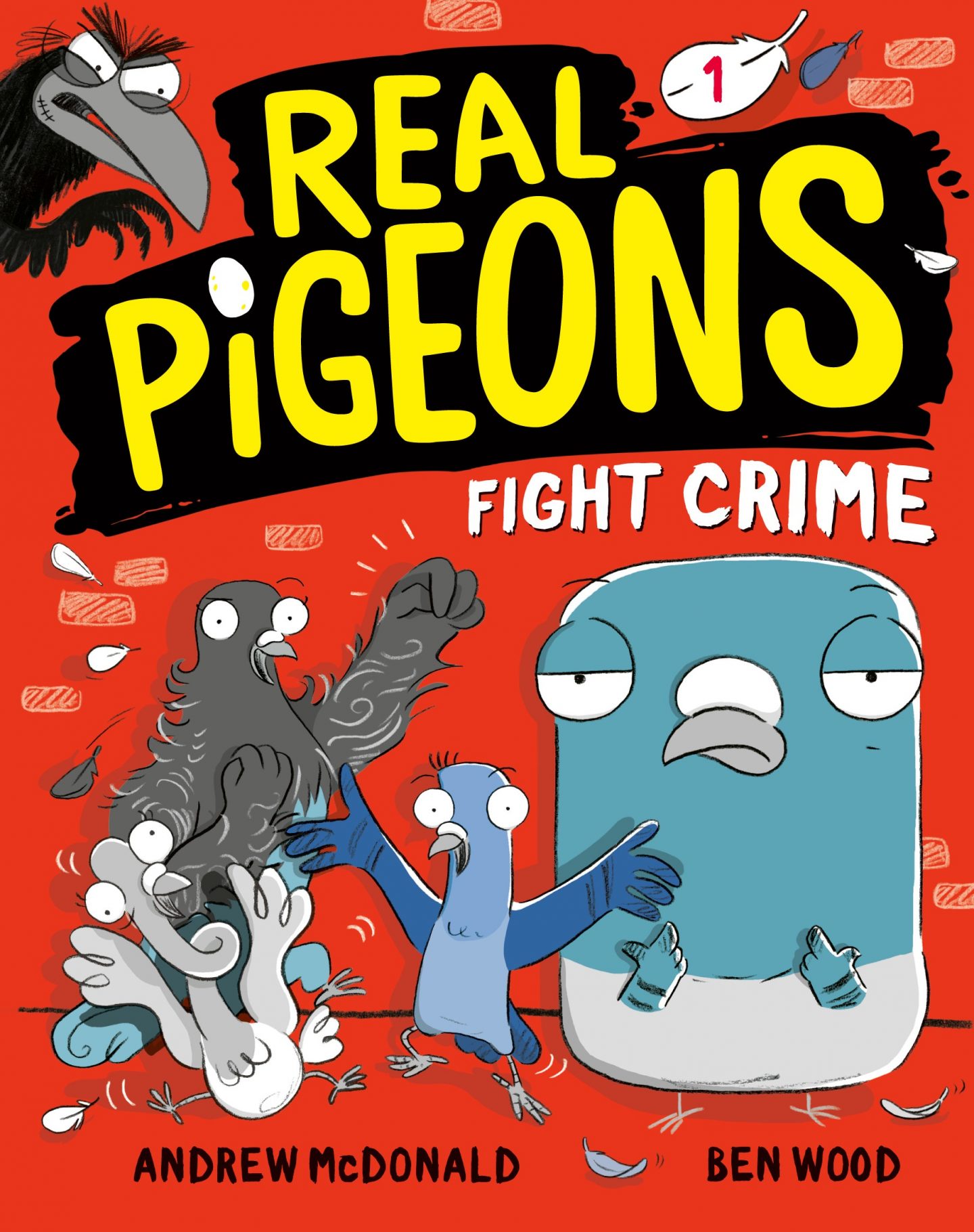 Title: Real Pigeons Fight Crime
Author: Andrew McDonald & Ben Wood (Illustrations)
Genre: Middle Grade Graphic Novel
Publisher: Random House Books for Young Readers, 1/7/2020
Source: Rockstar Book Tours
Find it: Goodreads, Amazon, Kindle, B&N, iBooks, Kobo, TBD
Book Description:
Ever wonder why pigeons act so weird? Because they are secretly chasing bad guys and flying around saving your butt! This hilarious illustrated series is perfect for fans of BAD GUYS and DOG MAN.
What do REAL PIGEONS do? They fight crime, of course! Wait, what? You didn't know your town is protected by a secret squad of crime-fighting feathered friends? Well, you are about to get schooled. REAL PIGEONS solve mysteries! REAL PIGEONS fight bad guys! And REAL PIGEONS won't stop until your neighborhood is safe and the questions are all answered: Like, why have all the breadcrumbs disappeared? And which food truck smells the best?
About The Authors: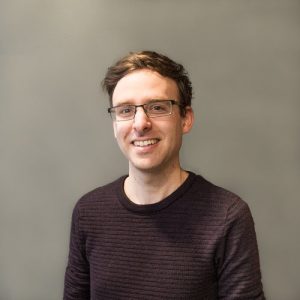 Andrew McDonald is a reader and writer of books for young readers. His brand new series REAL PIGEONS debuted in 2018, with hilarious illustrations by Ben Wood. His first children's novel, The Greatest Blogger in the World featured the story of Charlie Ridge, a young blogger navigating family, friends and the perils of internet life. His second novel Son of Death, a black comedy about a family of modern grim reapers, was named by The Age as one of the 'best books of the year' in 2015.
He is also the creator of a blog post about 'camera loss' that somehow went viral and he wasn't embarrassed enough to decline an invitation to be a Cleo Bachelor in 2011.
Andrew is an avid reader of children's and YA literature. He has worked for Readings bookshop in Melbourne and at the flagship Foyles bookshop on Charing Cross Road in London, where he was thrilled to put his knowledge to work as a children's bookseller. He has previously judged the Young Adult category of the Victorian Premier's Literary Awards and the Centre for Youth Literature's Inky Awards.
Andrew is a graduate of RMIT's Professional Writing and Editing diploma and his writing has taken him around the world. He completed an artist residency at Caldera Arts in Oregon, USA and a May Gibbs Children's Literature Trust fellowship in Adelaide.
He is a regular presenter on the schools circuit in Australia, conducting writing workshops; talking about his writing life; and sharing the stories and experiences behind his books.
Website | Twitter | Facebook | Instagram | Tumblr | YouTube | Goodreads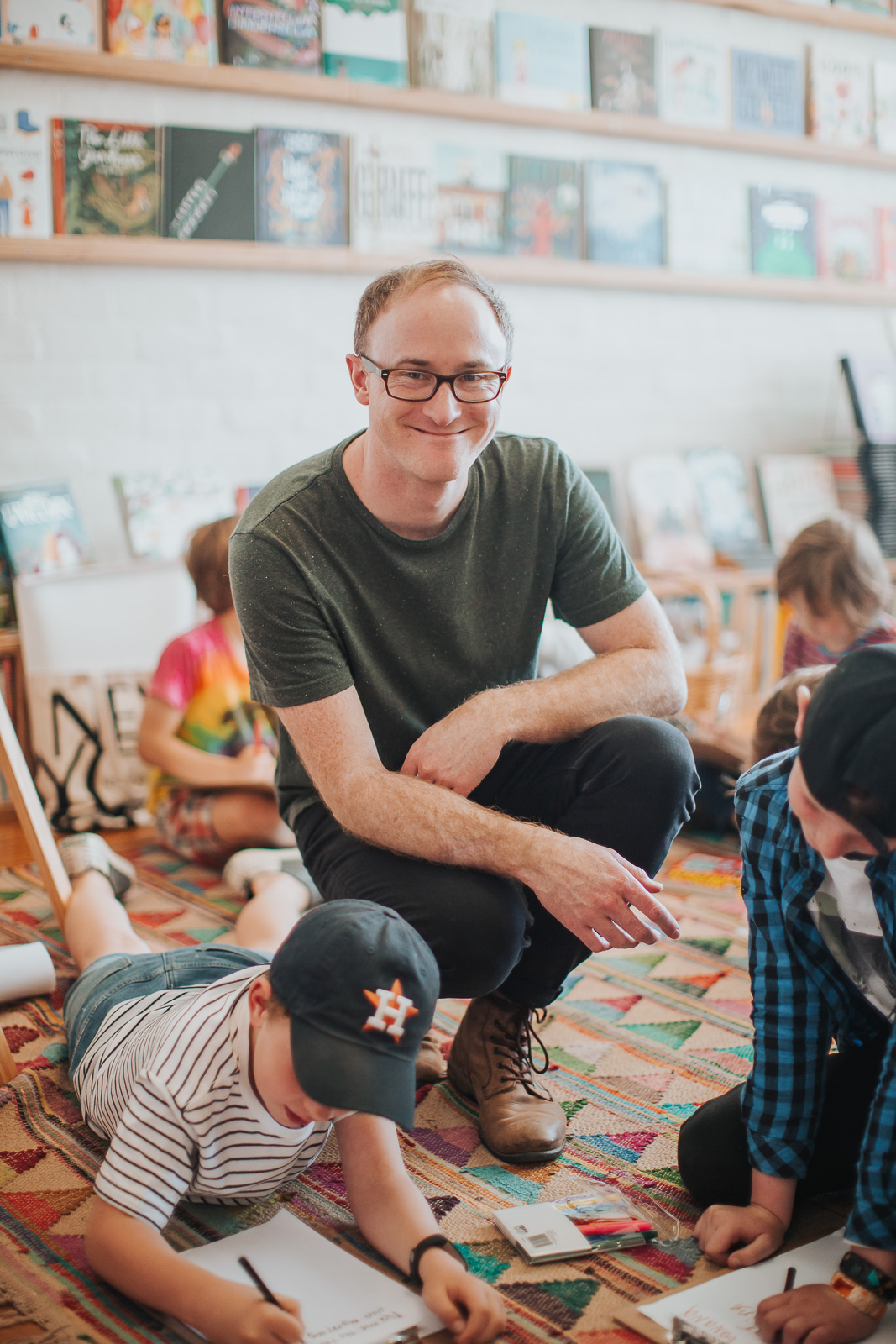 Ben Wood is a children's illustrator based in Victoria, Australia. He has been commissioned to work with clients such as Hardie Grant Egmont, Penguin Random House, and Scholastic Australia.
Ben is able to offer clients a wealth of illustration styles and techniques in both digital and traditional mediums. Recent publications include 'Blast Off!' by Shelly Unwin and the Squishy Taylor series, by Ailsa Wild. He is currently illustrating the Real Pigeons series by Andrew McDonald. "It's super coo!"
Ben also runs presentations or workshops in schools, public libraries and bookstores. His sessions can vary from small to large groups, depending on what suits best. He is more than happy to work with Prep-Year 9 students, and adults too. Please contact Booked Out Speakers Agency to enquire about a booking.
Website | Twitter | Facebook | Instagram
Our Review:
You may notice that where I normally say "my review," I have been saying "our review." That's because for this review I have two guest reviewers – Zachary (12) and Simon (9). Both were excited to read a new graphic novel and both finished it in a matter of hours.
Here's what they had to say:
Zachary: It ended on a cliffhanger so I need the next book.
Simon: At first I didn't understand why the rooster was a pigeon. But then I understood and it was funny. (He was talking about how on the first page of the book, it asks which one is a pigeon and shows a picture of a rooster. The pigeon in question dresses up for fun, but then he gets to use his ability to conceal himself in order to fight crime!)
Mom's Thoughts: This is a pretty easy reading book, but it's longer than a regular young readers' book. It is great for new readers and fans of graphic novels. If your child is older, it may be below his or her reading level, but it's still a fun choice!
Real Pigeons Fight Crime Giveaway:
3 winners will win a finished copy of REAL PIGEONS FIGHT CRIME, US Only.
Blog Tour Schedule:
Week One:
Week Two:
Week Three:
Week Four:
Week Five:
Do you or your kids enjoy graphic novels?