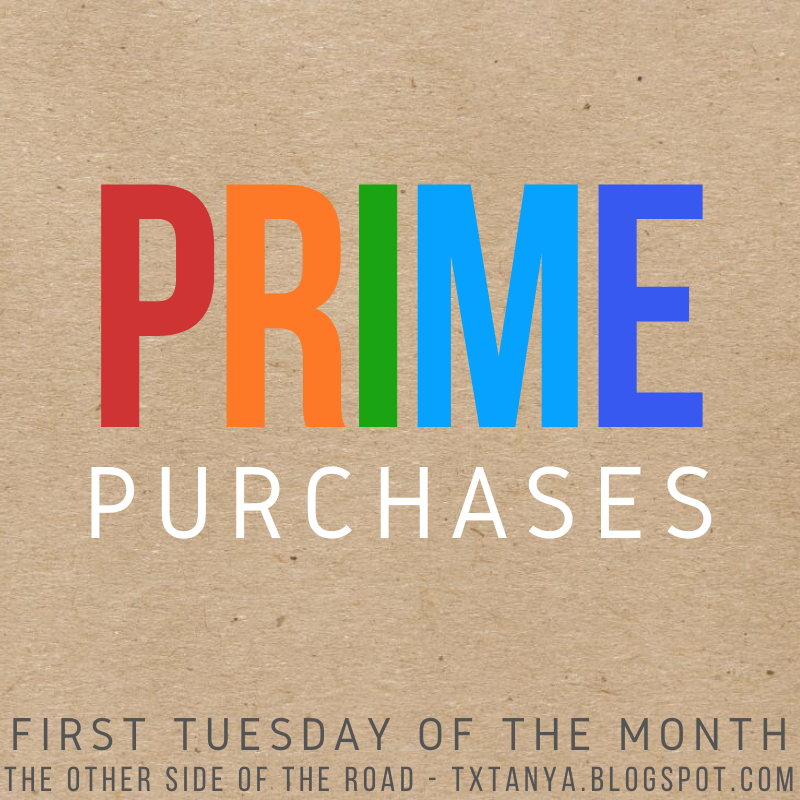 This month I'm once again linking up with Tanya to share what I've been purchasing via Amazon. These links are affiliate links, which means that if you click them and make a purchase, I may receive a small incentive. Last month, I shared my favorite Prime Purchases of 2019, so I am picking up where I left off with my buys after my October Prime post. With Hanukkah gifts, I have a lot of purchases to share this time!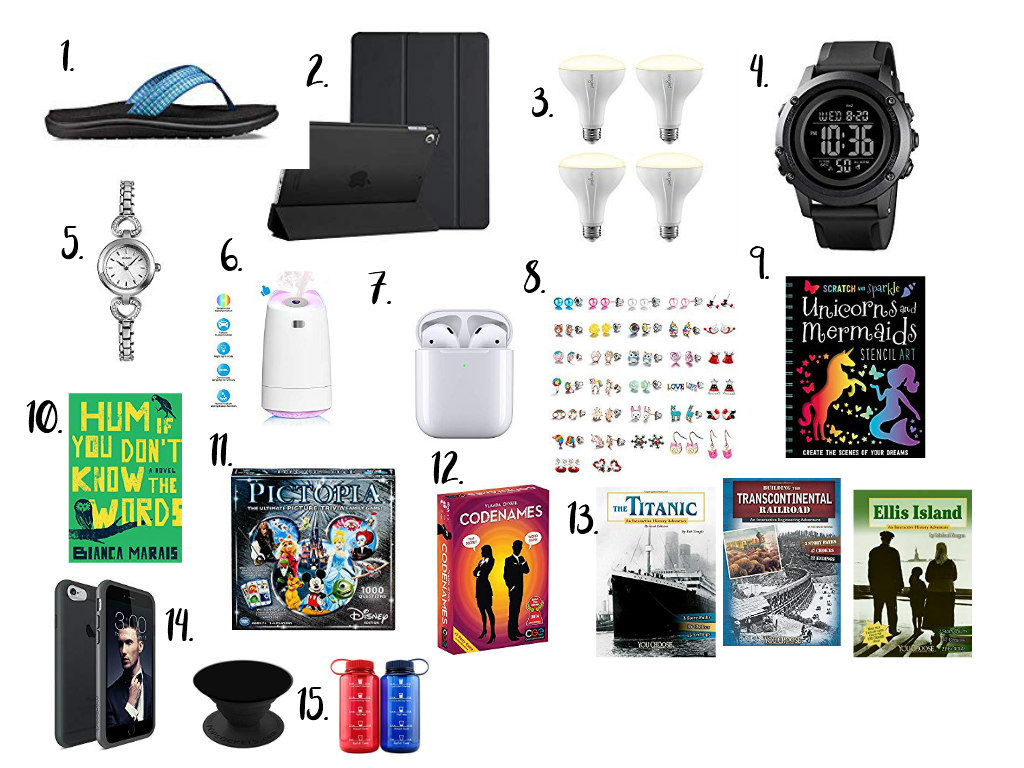 1. Teva Voya Flip Flops in Multi Blue – I saw these flip flops were on sale for $15 (they are $20 now in my size) and decided to buy them for my Florida trip. Sadly, they gave me blisters, but I guess that happens when you switch shoes sometimes!
2. ProCase iPad 7th Generation Case – I got an iPad and share it with the boys, who sometimes carry it around and it needed a case. This one also has a stand, which I like when I use it to read in the kindle app.
3. Sengled Smart LED bulbs – In an attempt to make our house smarter, we got all three kids smart light bulbs plus Google Home Minis for their rooms. Now they can tell their lights to turn off from their beds, and when they leave their lights on, I can tell the Google Home that we have in the kitchen to turn off the light without going into their rooms. The bulbs that worked for their room lights needed to be paired with a Sengled hub, which I got from Best Buy. The boys also got a pack of Google Home Mini mounts, so they could attach theirs to the wall.
4. Men's Digital Sports Watch – This watch is for Zachary. It's quite big for him, but he can grow into it. He has an Apple Watch but can't use it on the Jewish sabbath and holidays, so this is just for one day a week use. We had a hard time getting it off of military time but did figure it out, and otherwise it seems to serve its purpose.
5. Women's Quartz Watch – Gabbie also wanted a watch for the same purpose. We had some trouble figuring out the clasp, and the watch was also way too big, but we had the links taken out and it looks good on her!
6. Portable Mini Humidifier – Gabbie gets nose bleeds in dry air, so she asked for a humidifier for her room and she got this one.
7. Apple AirPods with Wireless Charging Case – I gave in and let Zachary get his ultimate Hanukkah present.
8. Set of 32 Pairs of Earrings – My niece wanted unicorn earrings and this set had so many cute pairs! She seemed to like them!
9. Scratch and Sparkle Unicorns and Mermaids Art Book – Also for my niece!
10. Hum If You Don't Know The Words – There was a book coupon for certain books when you spent a certain amount, so I added this one to the above book for myself.
11. Pictopia Family Trivia Game, Disney Edition – We like getting new family games so I chose this trivia game. We had fun playing it and so far have known most of the answers!
12. Codenames – Another new game we chose was Codenames. Gabbie and Zachary have played it before, so they taught the rest of us!
13. You Choose Books: Titanic, Transcontinental Railroad, and Ellis Island – Simon's teacher read his class the Oregon Trail version of these books and he liked it a lot. We found there are a lot of options, but he received 3 of them as one of his Hanukkah presents.
14. Phone Case and Pop Socket – Simon has been wanting a pop socket for his phone (no service, just on wifi) but the case that was on it didn't work to stick on a pop socket, so he got a new case as well.
15. Timed Water Bottle – I dropped and broke the water bottle I've been using for the past year, so I ordered a two pack and now I'll have a back up. I don't like that this one doesn't have ounce markings as well as time markings, but I use the time markings to make sure I drink enough by each hour every day!
Phew! That was a lot! Have you ordered anything fun from Amazon lately?