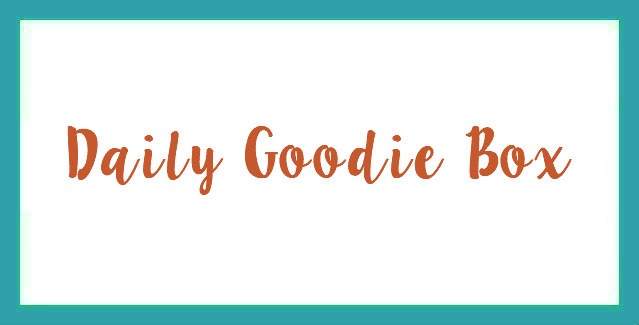 Daily Goodie Box is a site that sends out free boxes of goodies (based on availability) to try and review. Their tag line is Daily Goodie Box. It's more than just Free Samples! I received the January Daily Goodie Box and it was filled with fun things to try!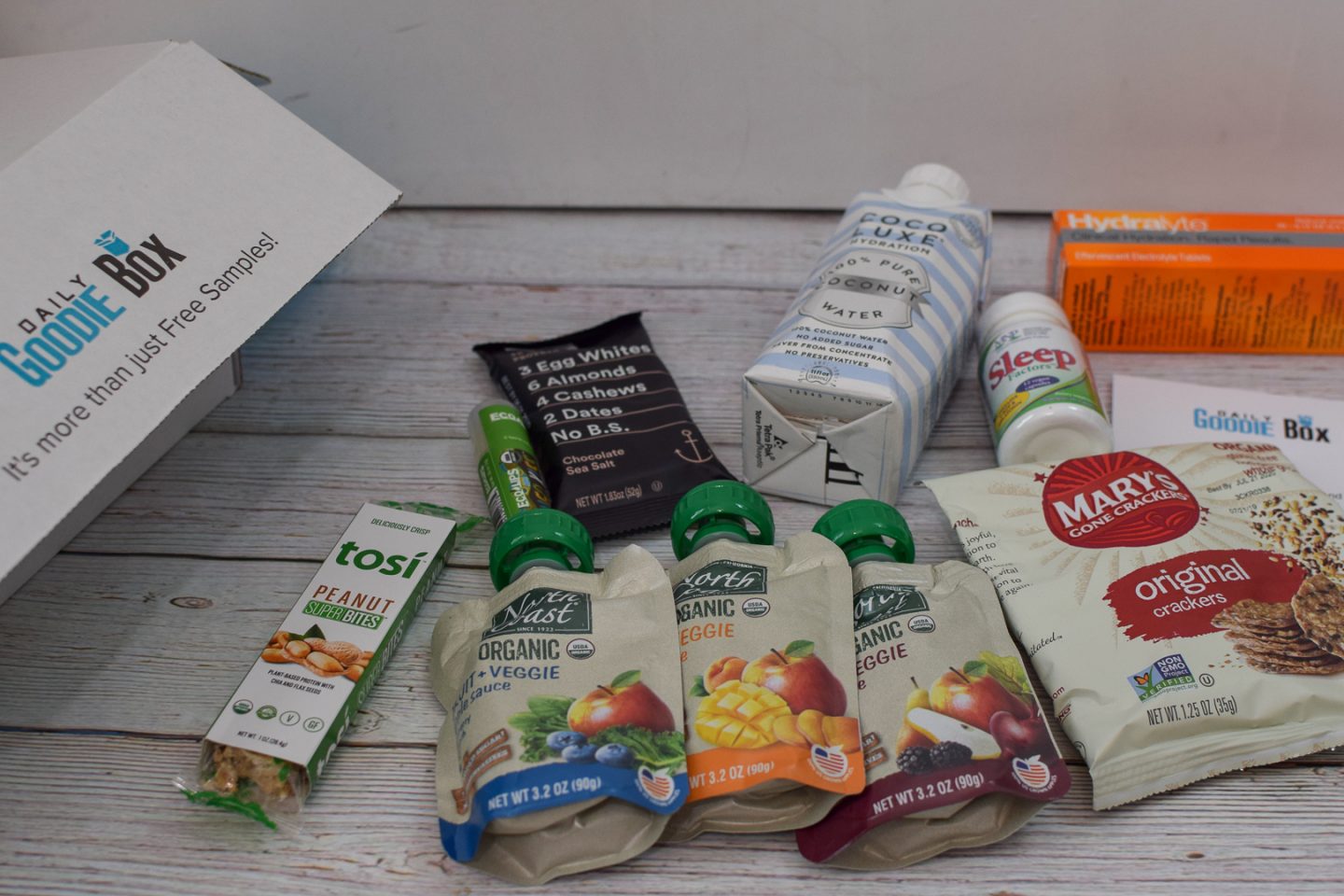 What was in my box this time? 8 awesome items! You can also check out the 8 items I received in the December Daily Goodie Box.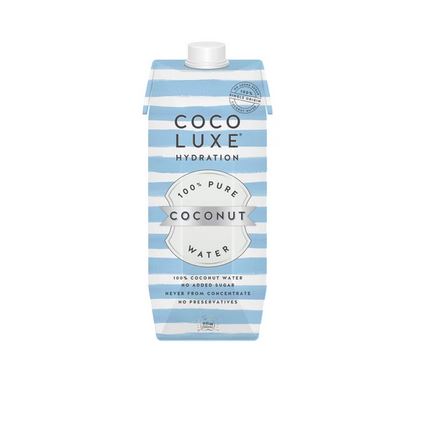 Coco Luxe 100% Pure Coconut Water – Coco Luxe Hydration is 100% natural goodness containing 5 key health boosting electrolytes, no added sugar and not made from concentrate, Coco Luxe is your ultimate hydration partner.
My Thoughts: I am not sure when I will use this but it's not something I'm opposed to trying!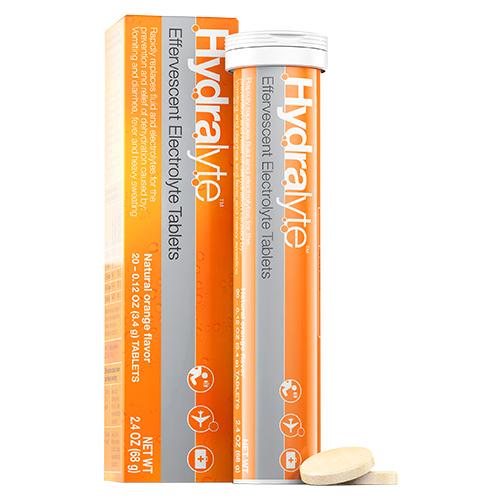 Hydralyte Effervescentt Electrolyte Tabs – Rapidly rehydrate with Hydralyte's electrolyte drink tablets. These clinically formulated tablets are designed to help relieve dehydration by quickly replenishing lost electrolytes.
My Thoughts: I suppose this would have been good to have last week when Zachary was throwing up!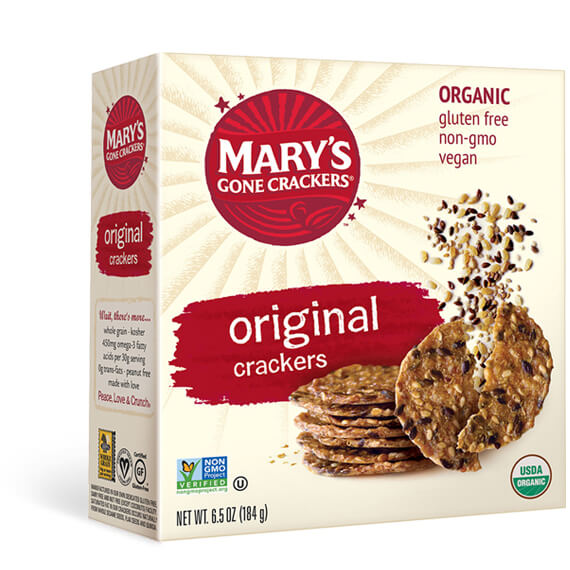 Mary's Gone Crackers – Original Seed Crackers combine organic, gluten free, whole grain brown rice, quinoa, flax seeds and sesame seeds to create a cracker with a rich, earthy flavor and a satisfying crunch.
My Thoughts: I haven't tried these yet but I will!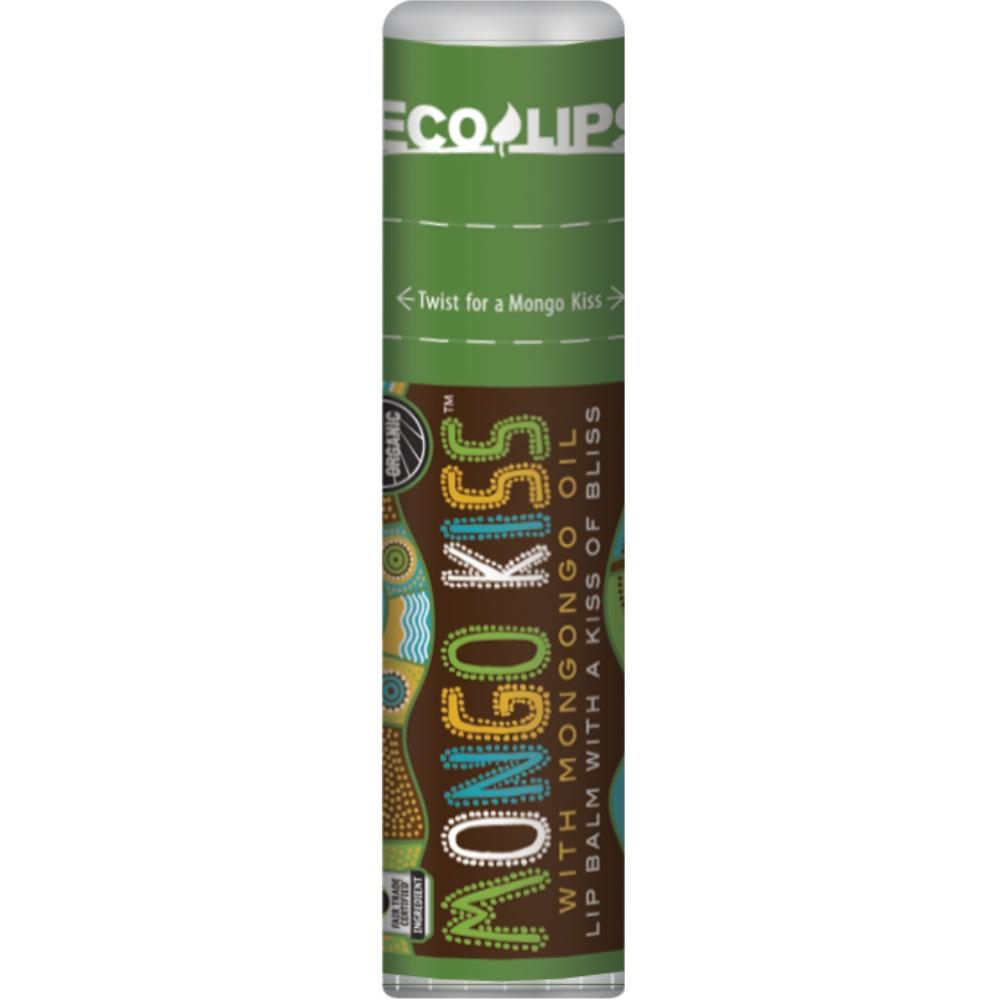 Eco Lips Mongo Kiss Peppermint Lip Balm – Kissably nourished lips are a swipe away. Made from organic Mongongo oil from Africa and organic Fair Trade Certified cocoa butter, this ultra hydrating balm provides essential nutrients for your lips.
My Thoughts: Just put this on and love the tingly feeling! I love keeping lip balm by my desk!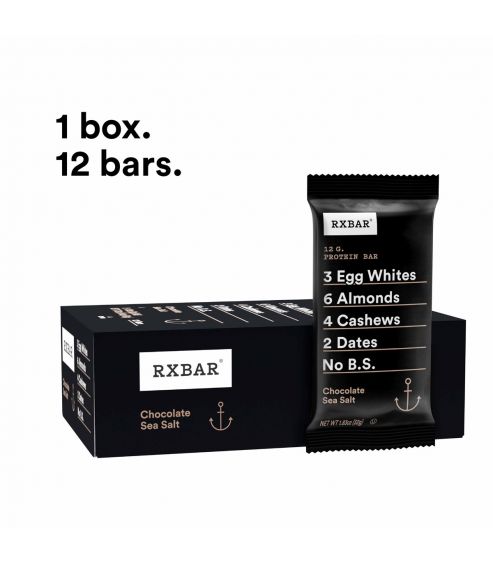 RXBAR Chocolate Sea Salt Protein Bar – Think a salted brownie, but better for you. Our chocolate sea salt bars are made with 100% chocolate, and a few other simple ingredients – egg whites for protein, dates to bind and nuts for texture. All topped with a sprinkle of crunchy sea salt, there's a reason these decadent protein chocolate bars are our top sellers.
My Thoughts: This was so good. It really tasted like chocolate!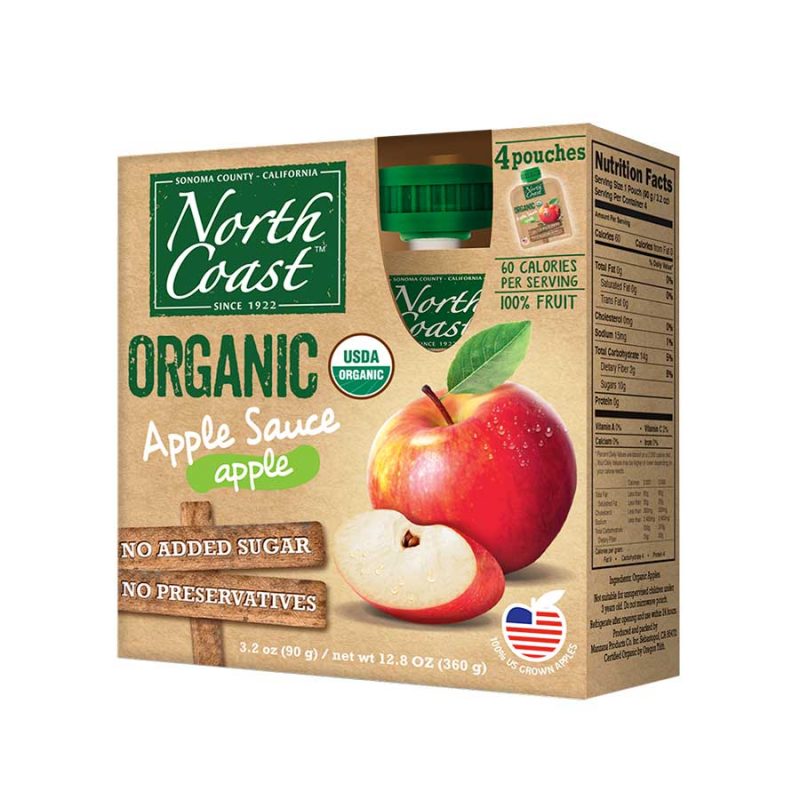 North Coast Organic Apple Sauce – Our North Coast Organic Apple Sauce is made with a special assortment of different apple varietals, giving it the perfect balance of sweetness.
My Thoughts: We actually received fruit and veggie mixes and I gave them to Simon. He liked them – even though one contained kale and one contained beets! I tried a bit of the one with beets and it tasted like regular applesauce!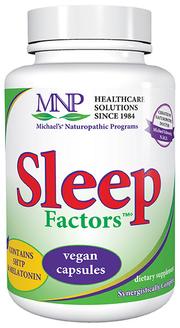 Michael's Naturopathic Programs Sleep Factors – Many nutrients are necessary even during sleep. Some vitamins are important for stimulating amino acids, like tryptophan, into serotonin, a sleep neurotransmitter. During sleep, the body's autonomic systems are still controlling basic functions of glands, organs, muscles, metabolism, and respiration. To prepare for eight hours at night when we do not take in any new nourishment a store of nutrients must be available.
My Thoughts: I'm pretty sure I received this before but did not realize that it contains nutrients that are beneficial during sleep, besides just having melatonin to help with sleep. I find that interesting!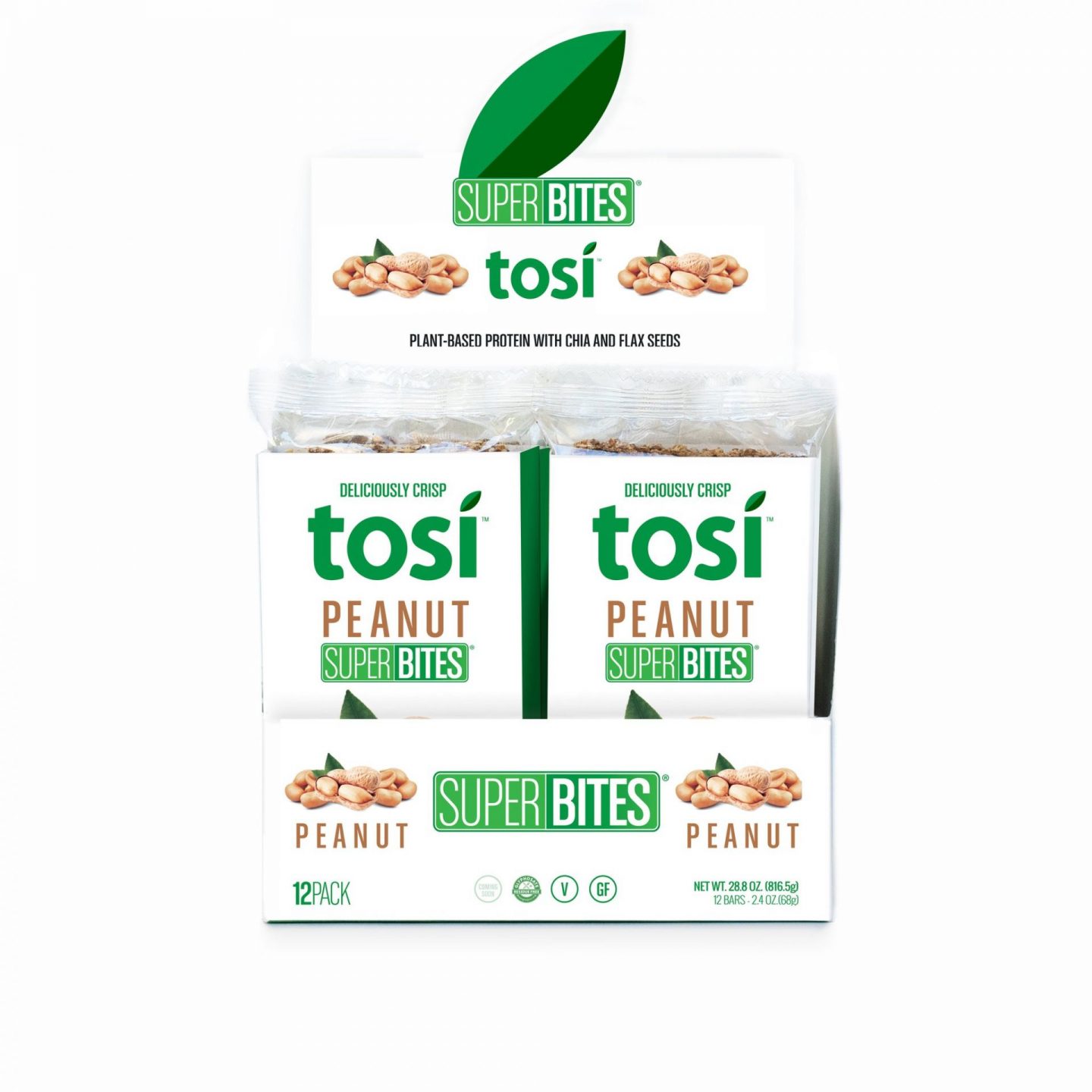 Tosi Peanut Super Bites – Our Tosi SuperBites are exactly what we are about–simple and true. In a day and age of not knowing much about what is actually in the foods we eat, Tosi SuperBites have nothing to hide.
My Thoughts: I'm obsessed with making trail mixed with nuts and craisins, so I crumbled this into one of my mixes. I liked the taste a lot!
This month's box contained a lot of items I could actually use! Would you like to try any of these items? Want to get a box of your own? Like Daily Goodie Box on Facebook and comment on their daily posts! You might get lucky!
I received these products in exchange for my review. No other compensation was received and all opinions are my own.