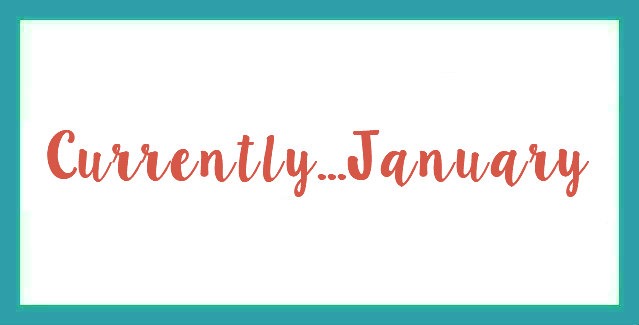 Today I'm linking up with Anne In Residence for her Currently link up. January's prompt words are: resolving, reading, cleaning, creating, and planning. Here's what I'm currently up to!
[resolving]
I feel like I still have to think about my goals for the year. I have really only thought about reading goals and I'm not fully decided on those either. I obviously need to keep my weight down and steady this year. Looking back, I did complete the goals I set for myself last year in the categories of reading, photography, my blog, and my self, but I didn't complete an organized home challenge I signed up for. That's always something I need to work on!
[reading]
Speaking of my reading goals, since in 2019 I read over 100 books, I think I will set my goal to 100 again for this year. I would like to read books from my TBR list as well as to keep up with the books publishers send me for review. I have been thinking about having a goal of reading one classic and trying a graphic novel. I will also be tracking a few different reading challenges, including the Book Challenge by Erin, the Currently Reading podcast challenge, the PopSugar challenge, and the Modern Mrs. Darcy challenge.
[cleaning]
While most of my thoughts seem to focus on reading, the truth is I need to finish reorganizing my book shelves! I started by taking all of the kids' books off the shelves, but I still haven't put the last box in the basement, and I also haven't moved any of my books onto the shelves that I cleared.
[creating]
As always, I'm creating blog posts, Instagram pictures, and pretty photography.
[planning]
I'm planning on having another great year with my family!
Now tell me something you are currently doing!