Winter weather can lead to winter illnesses so Simply Early Essential Oils has curated a January box that will help you stay well this winter! Simply Earth's recipe formulator is a certified aromatherapist and she chose the January recipes to help you focus, support your body's natural processes, and refresh you. Let's take a look at what's in the January box!
This post is in collaboration with Simply Earth and contains affiliate links. I received this box in exchange for my review and all opinions are my own. You can use my code NOTINJERSEYFREE to receive a $40 gift card to Simply Earth with your first box purchase!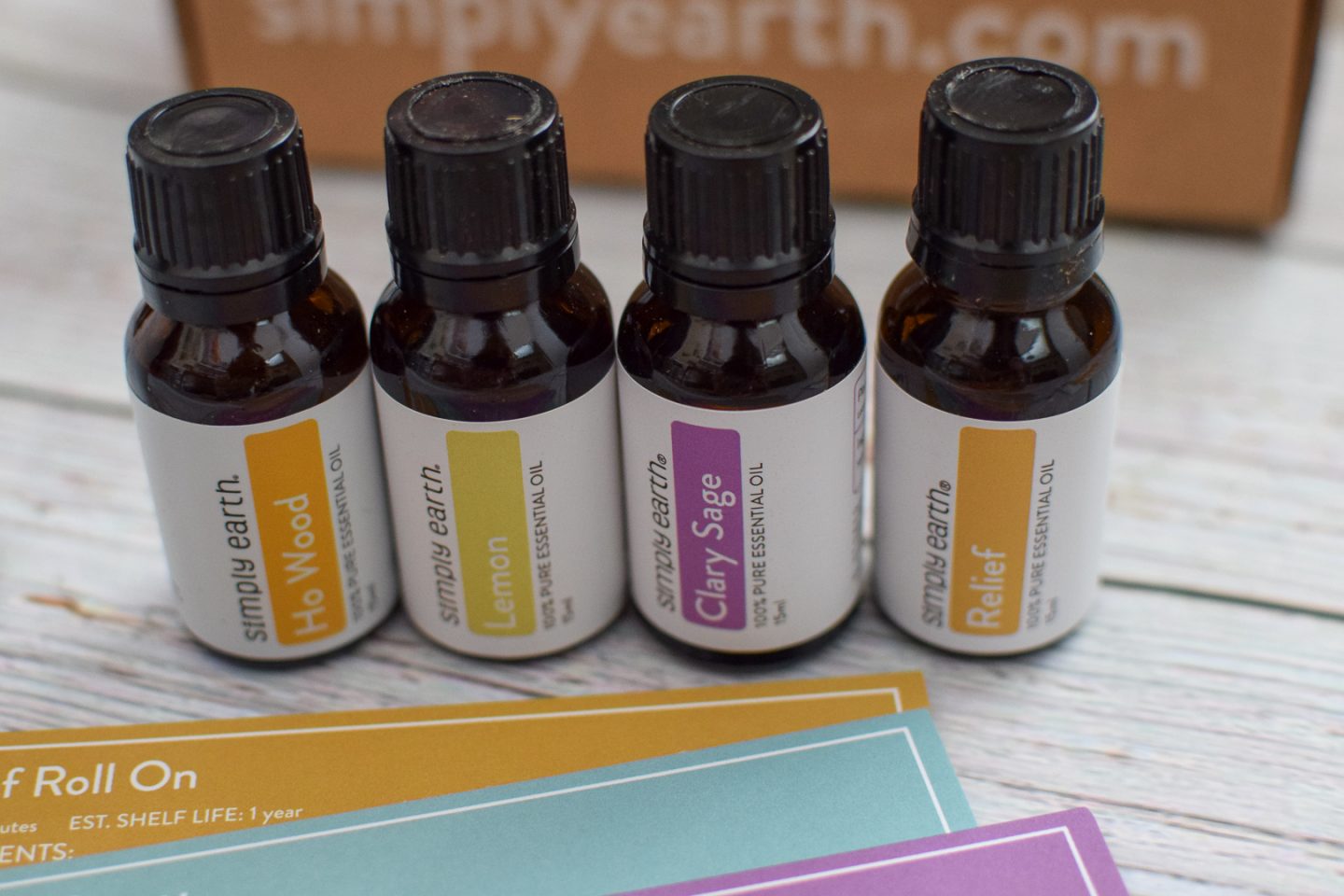 Each month, Simply Earth's boxes come with 4 essential oils, 6 recipes to go along with them, and other supplies needed for the recipes of the month. Plus, when you get your first recipe box, you will also receive the Big Bonus Box, which contains items that you can use along side your monthly boxes, such as empty bottles and carrier oils.
What's in the Simply Earth January Essential Oils box?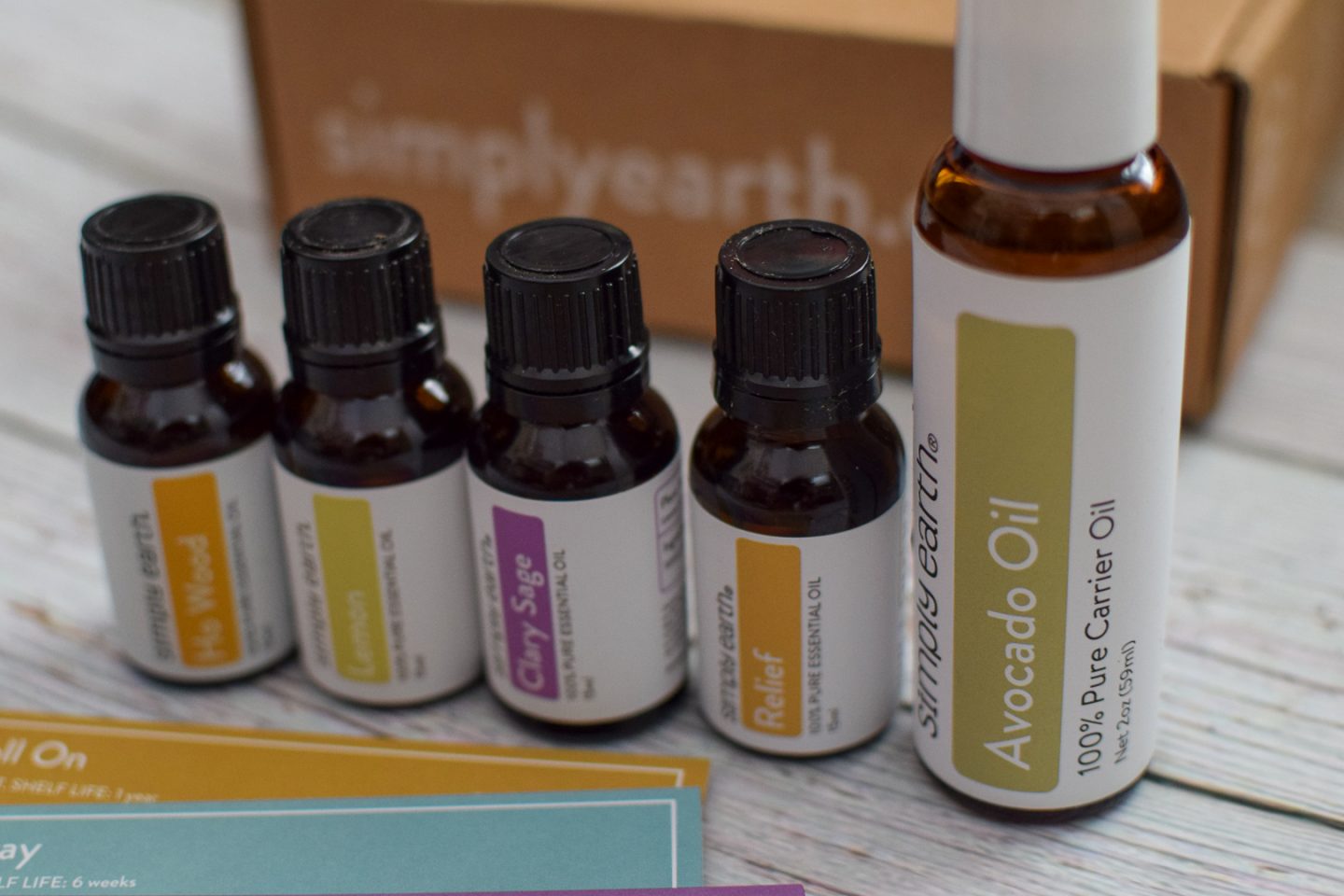 Simply Earth's January Essential Oils box contains essential oils that you can use to promote winter wellness!
Ho Wood Essential Oil: Recently becoming a replacement for Rosewood Essential Oil which is a threatened species, Ho Wood assists with meditation, calms nerves, heals muscle and joint aches, and supports the immune system.
Lemon Essential Oil: Historically used as a cleanser, this citrus fruit is energizing, cooling, and promotes mental clarity.
Clary Sage Essential Oil: Heals inflamed skin and calms rashes. This must be a new product because I can't find it on the Simply Earth site!
Relief Essential Oil Blend: Eases discomfort, this blend contains Rosemary, Juniper Berry, Eucalyptus, Peppermint, and Copaiba essential oils.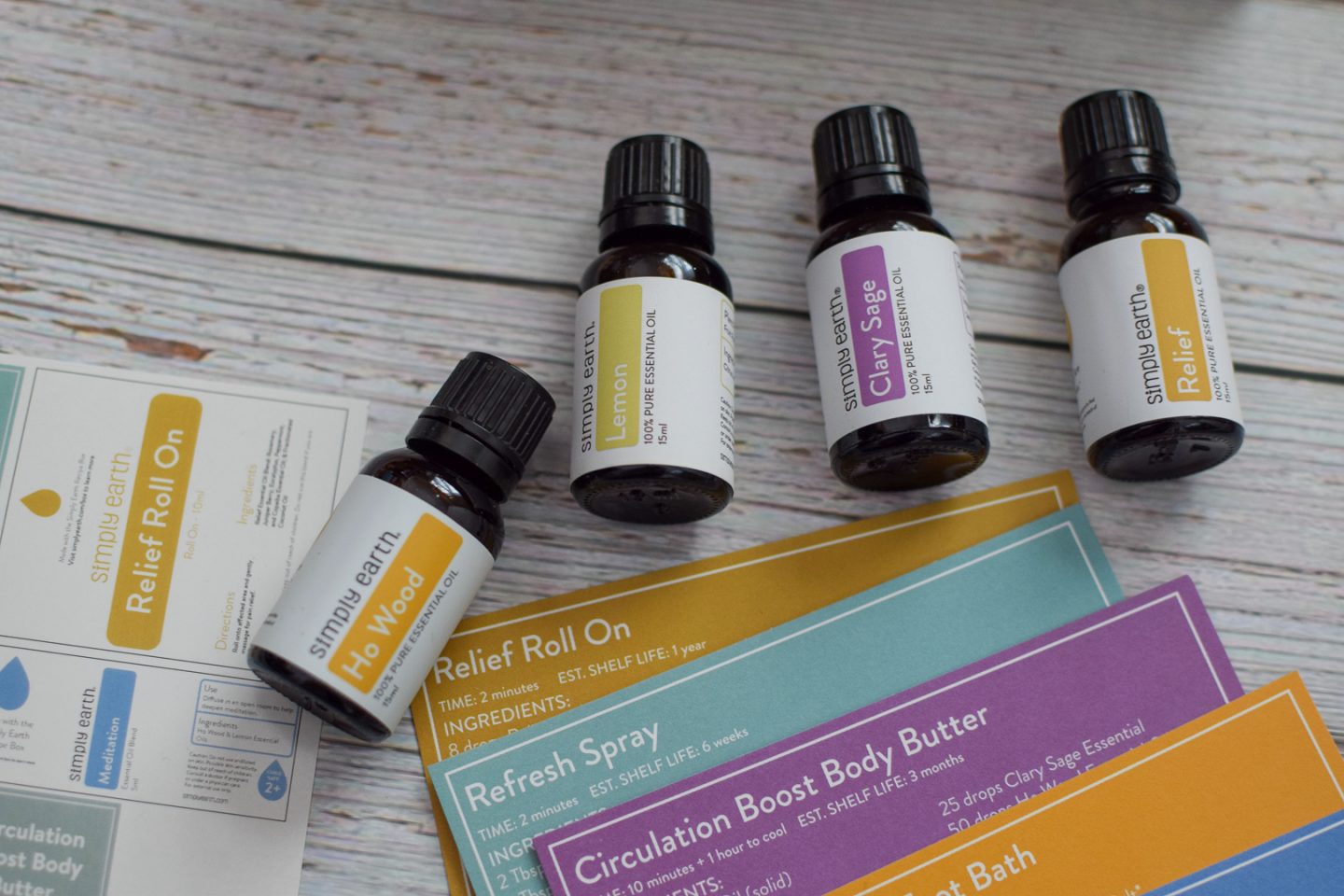 What Extras are in the January Simply Earth Essential Oils Box?
The January box comes with Avocado Oil for use in the recipes included with the box.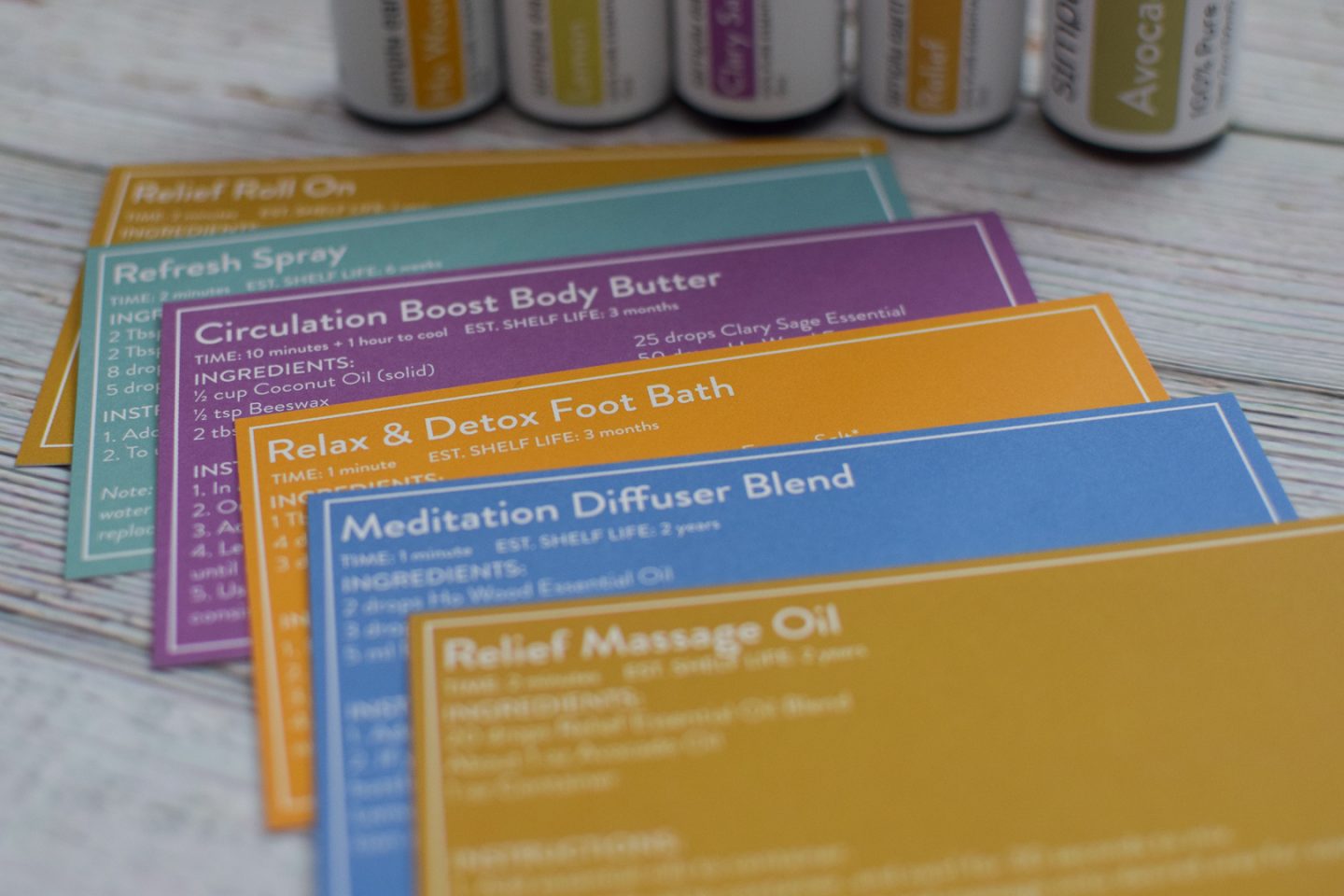 What Recipes are in the January Simply Earth Essential Oils Box?
Relief Massage Oil
Meditation Diffuser Blend
Relax and Detox Foot Bath
Circulation Boost Body Butter
Refresh Spray
Relief Roll On
What Additional Items are Needed to Create These Recipes?
Each recipe requires you to use items that come in your monthly box, but may also use a carrier blend. Plus, what about roll on bottles? All of this will come in your Big Bonus Box that you get along with your first order. Items that are not in the bonus box or the monthly box are starred and they include easy to find ingredients such as distilled water, Epsom salt, etc.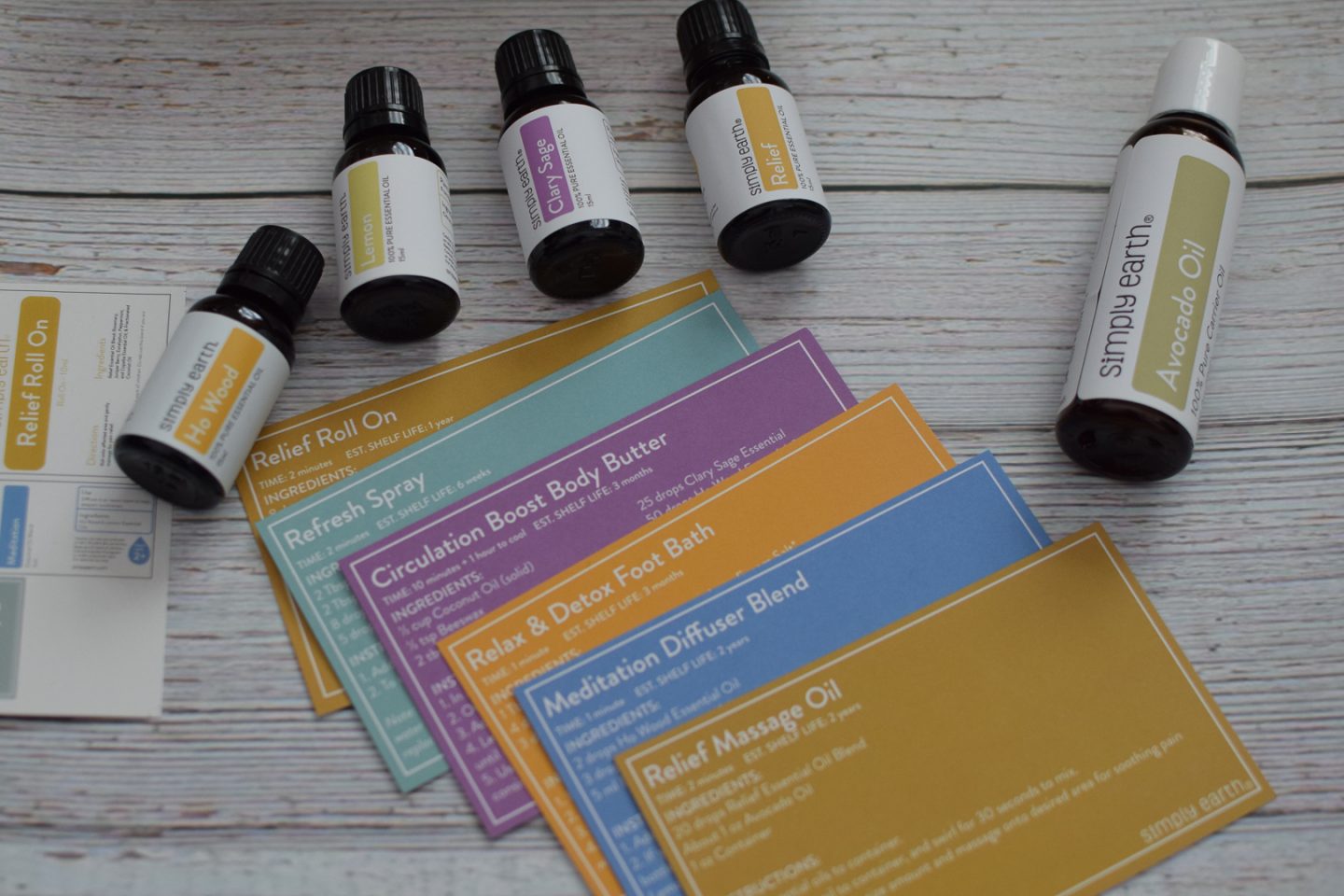 How Much Does This All Cost?
A monthly box from Simply Earth costs $39 per month. With your first month's box you will receive your Big Bonus Box, which contains a value of an additional $40 of products. Plus, when you use my code NOTINJERSEYFREE, you will receive a $40 gift card that you can apply to your next box – essentially another box for free!
These affordable essential oils and recipe boxes can help you transition to a toxin-free home!