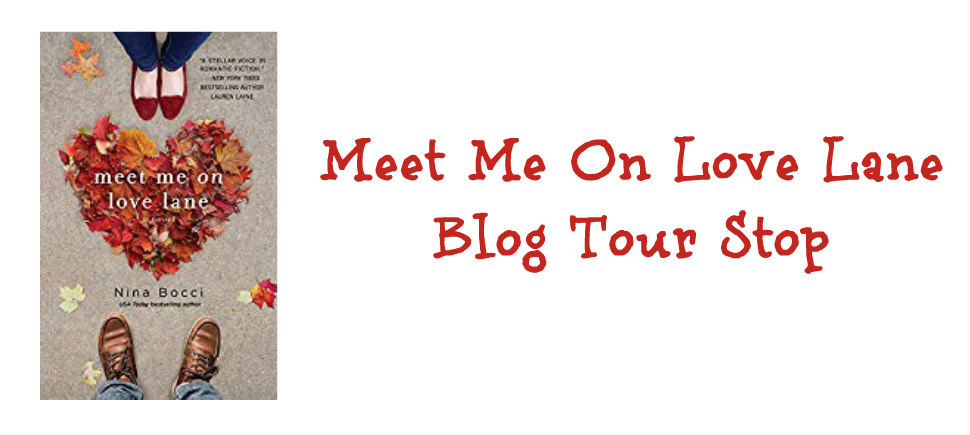 Today I'm on tour with TLC Book Tours to feature the book Meet Me On Love Lane.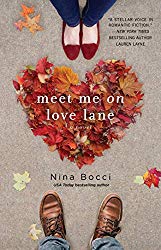 Title: Meet Me On Love Lane
Author: Nina Bocci
Genre: Contemporary Romance
Publisher: Gallery Books, 12/10/19
Source: TLC Book Tours
Why I Read It: Sent to me in exchange for my review.
My Rating: 3 Stars
This book was a cute, quick read about a woman returning home to the small town that she left when she was 10. Her memories of the town and the people who live there were tainted by her mother, who never wanted her to return.
"Charlotte Bishop is out of options in New York City. Fired, broke, and blacklisted by her former boss, she's forced to return to her hometown of Hope Lake, PA to lick her wounds. Although she's expecting to find a miserable place with nothing to do, she is pleasantly surprised to discover it is bustling and thriving. She's only supposed to be in Hope Lake temporarily until she can earn enough money to move back to New York. She's not supposed to reconnect with her childhood friends or her beloved grandmother. She's not supposed to find her dream job running the local florist shop. And she's definitely not supposed to fall for not one but two of Hope Lake's golden boys: one the beloved high school English teacher, the other the charming town doctor. With a heart torn between two men and two cities, what's a girl to do?"
Reconnecting with her childhood friends, Charlotte realizes that her mother didn't tell her the whole truth about the town she grew up in. It isn't run down and deserted, it is up beat and full of not only residents, but tourists! Charlotte's memories are so confused that she can't even remember her childhood best friend, who is now a handsome English teacher. She also meets her father's new partner, a young and handsome doctor. Because she isn't planning to stick around, she isn't sure about starting a relationship with either of them.
I enjoyed reading about Charlotte's rekindled relationship with her friends and her grandmother. I didn't find this book deep or highly entertaining, but it was a quick and light read.
Have you read anything good lately?