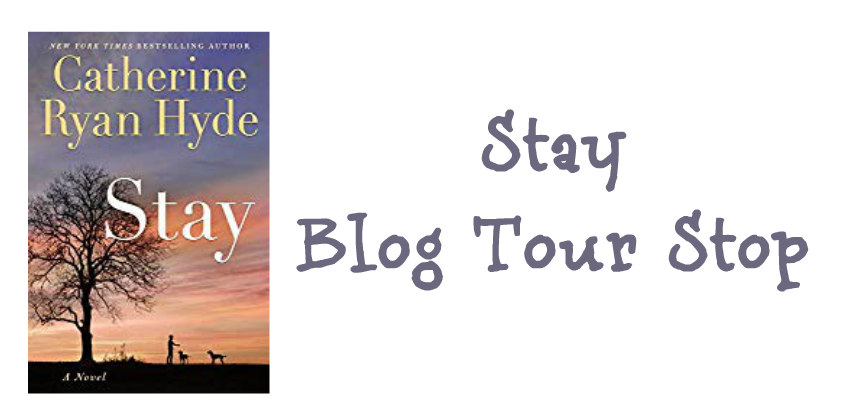 Today I'm on tour with TLC Book Tours to feature the book Stay.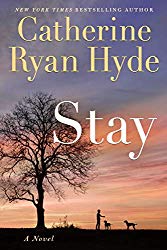 Title: Stay
Author: Catherine Ryan Hyde
Genre: Fiction / Historical Fiction
Publisher: Lake Union Publishing, 12/3/19
Source: TLC Book Tours
Why I Read It: Sent to me in exchange for my review.
My Rating: 4 Stars
Firstly, I want to say that the cover of this book is beautiful! It kind of reminds me of a picture I took this year, but it's much nicer, obviously! This was a very character driven book about how one person can effect the lives of others.
"In the summer of 1969, fourteen-year-old Lucas Painter carries a huge weight on his shoulders. His brother is fighting in Vietnam. His embattled parents are locked in a never-ending war. And his best friend, Connor, is struggling with his own family issues. To find relief from the chaos, Lucas takes long, meandering walks, and one day he veers into the woods. There he discovers an isolated cabin and two huge dogs. Frightened, he runs. And the dogs run with him. Lucas finds unusual peace in running with the dogs, and eventually he meets their owner, Zoe Dinsmore. Closed off and haunted by a tragic past, Zoe has given up. She doesn't want to be saved. She wants out. But Lucas doesn't want her to go, and he sees an opportunity to bring more than one friend back into the light. It's either the best or worst idea he's ever had, but Lucas isn't giving up on Zoe or Connor. Their unexpected connection might be the saving grace that Zoe thought she'd lost, that Connor needs, and that Lucas has been running toward."
Although Lucas is the main character of the book and it is told by him, the story is really about the other people in his life – Zoe, Connor, and his brother Roy. When Lucas meets Zoe, he finds a way to help her feel better about her life by introducing her to the others and asking her to help them. If you recognize the name of the author, it's because she wrote Pay It Forward. I haven't read it, but I definitely loved that movie!
Have you read anything good lately?