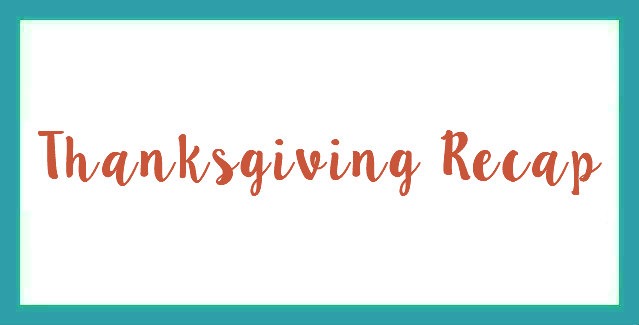 Thanksgiving was a week ago and it's time to share all the fun we had with my family visiting! It was really nice to have my brother and his family with us. The last time we saw my nephew was a week after he was born! You may notice in some of the pictures that my niece has casts on both of her legs. A week earlier, she had surgery to correct the last of her complications from club feet. She was improving each day, though she has to have the casts for 6 weeks total, poor girl!
They arrived on Monday night, and on Tuesday, it was VIP day at school, so my brother, sister-in-law, and parents went there, while I hung out with my niece and nephew. We watched some Disney + and built some Magnatile towers!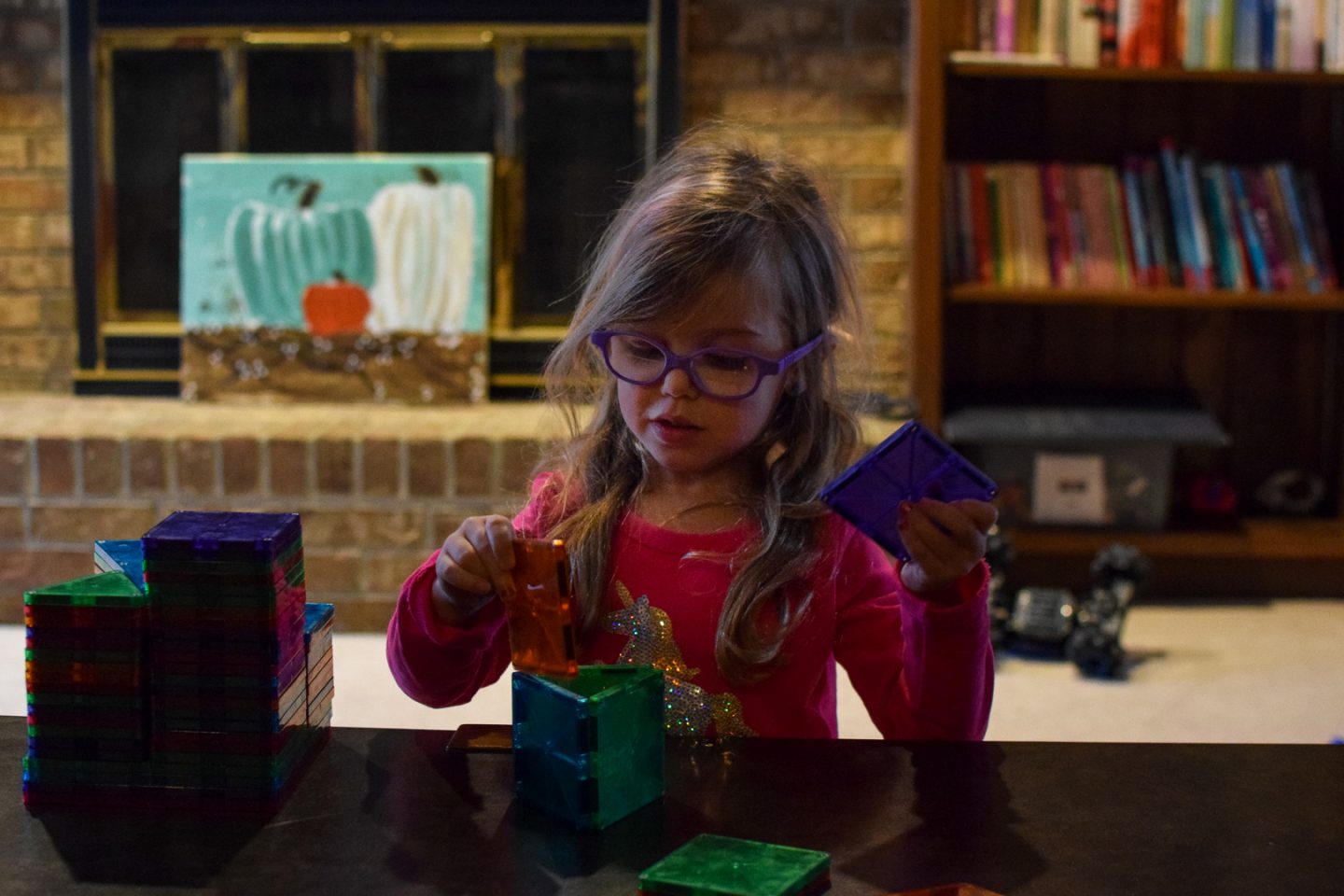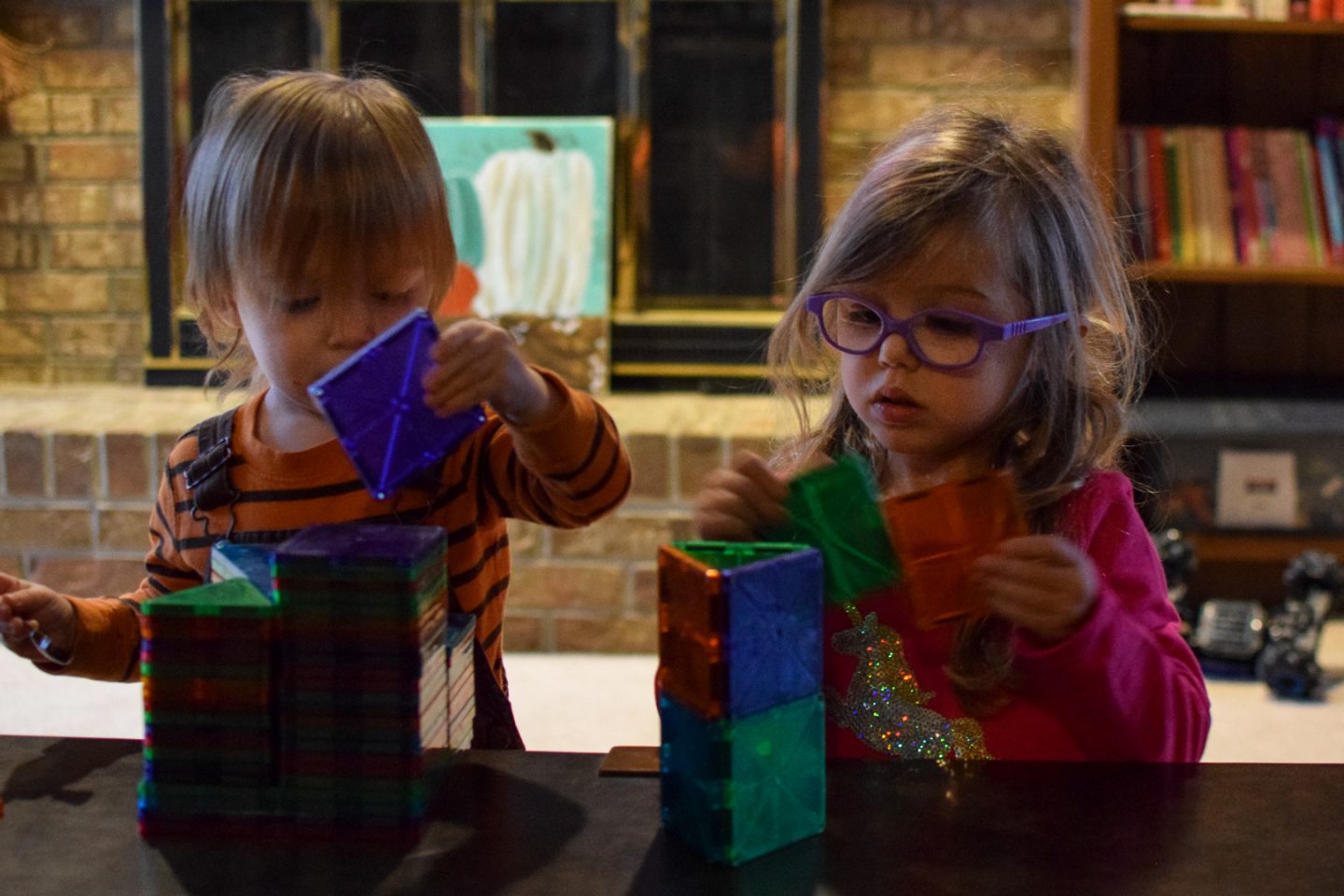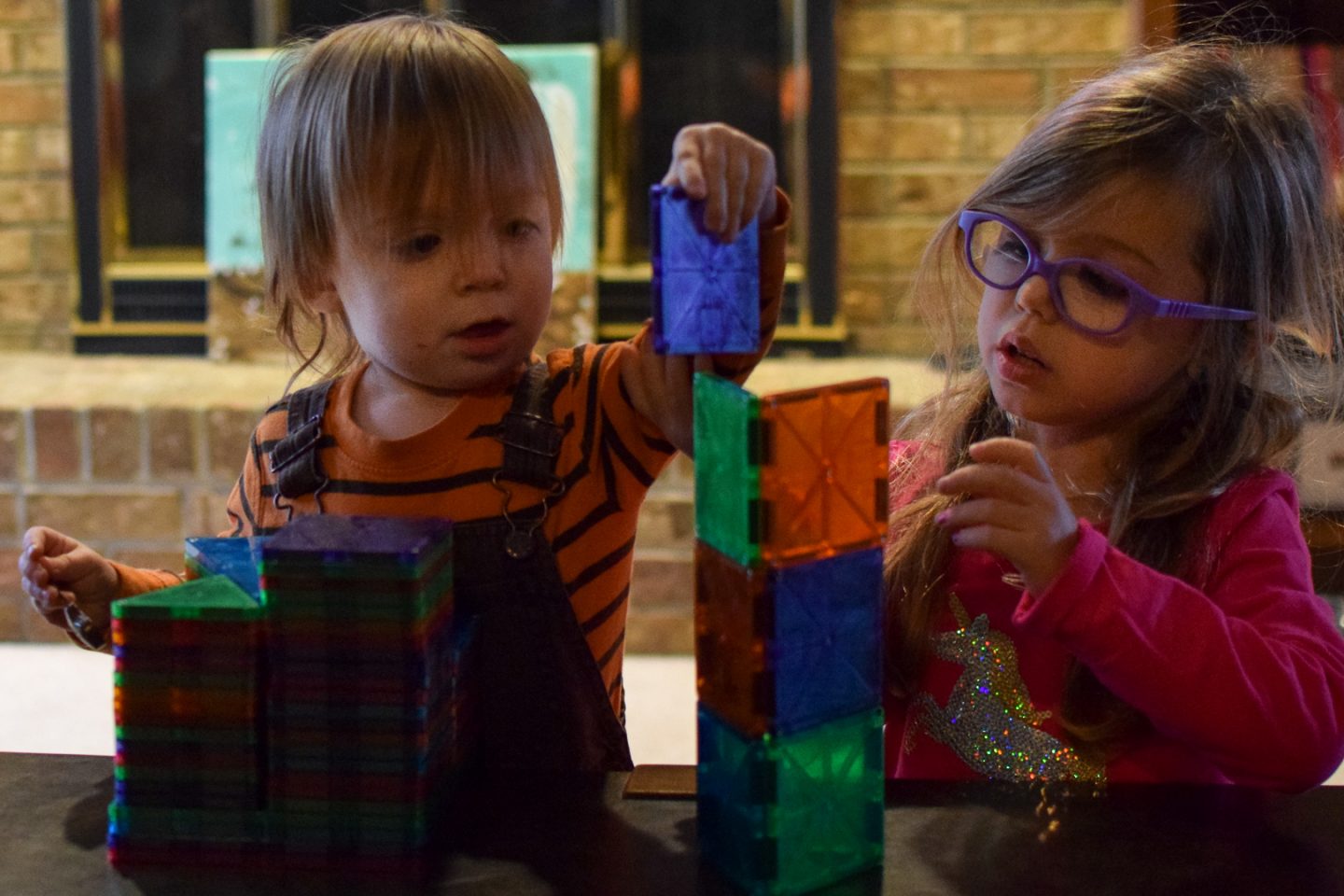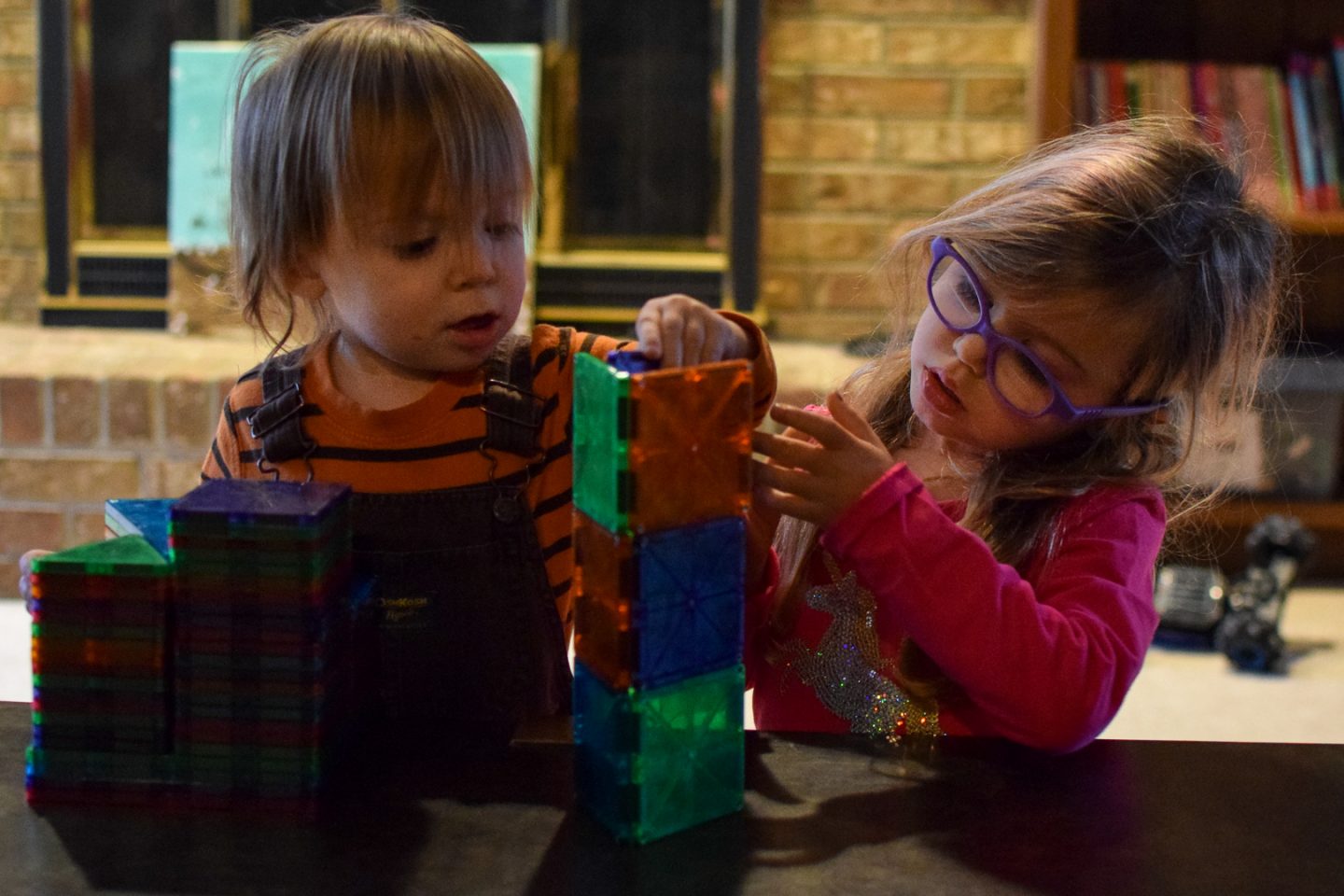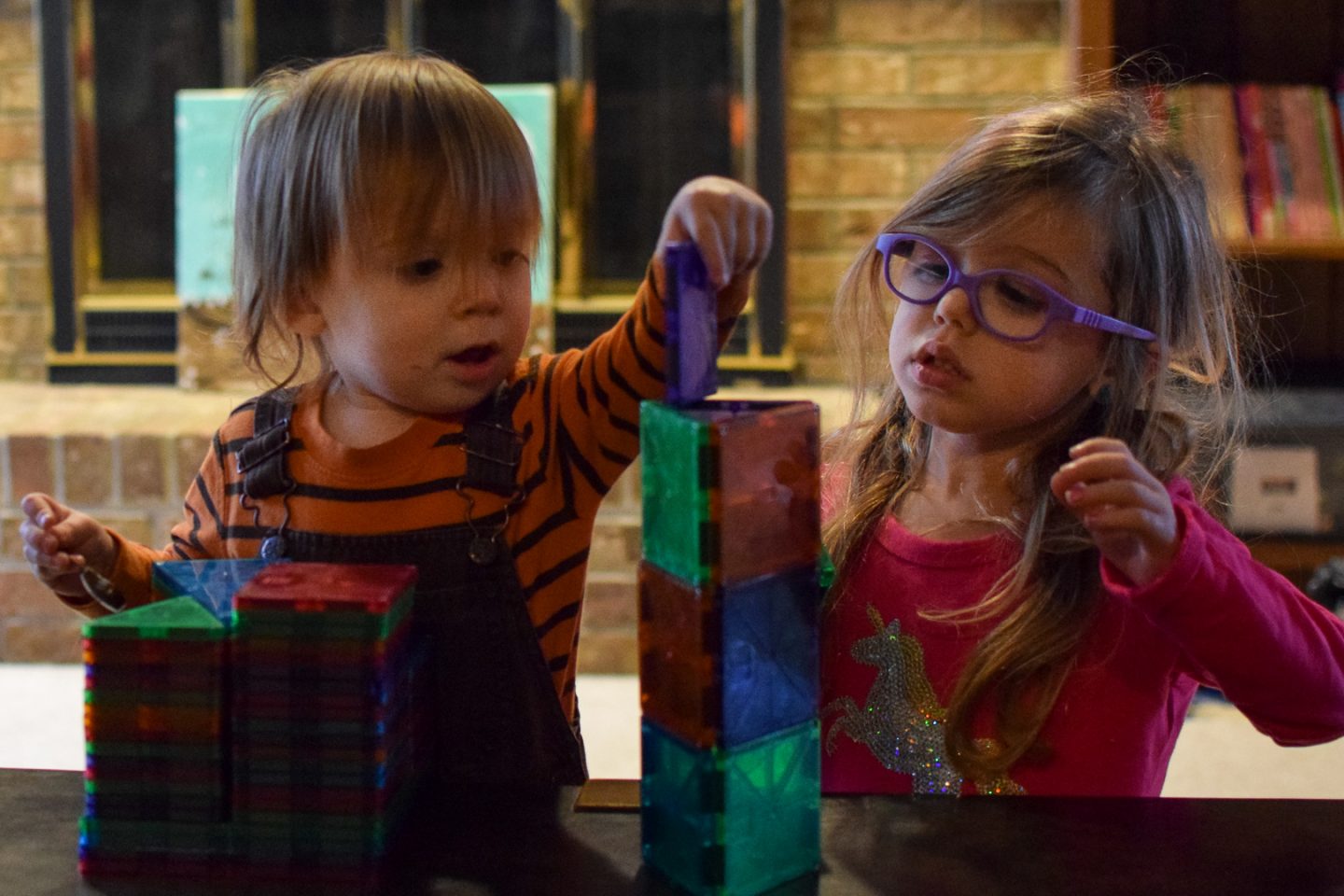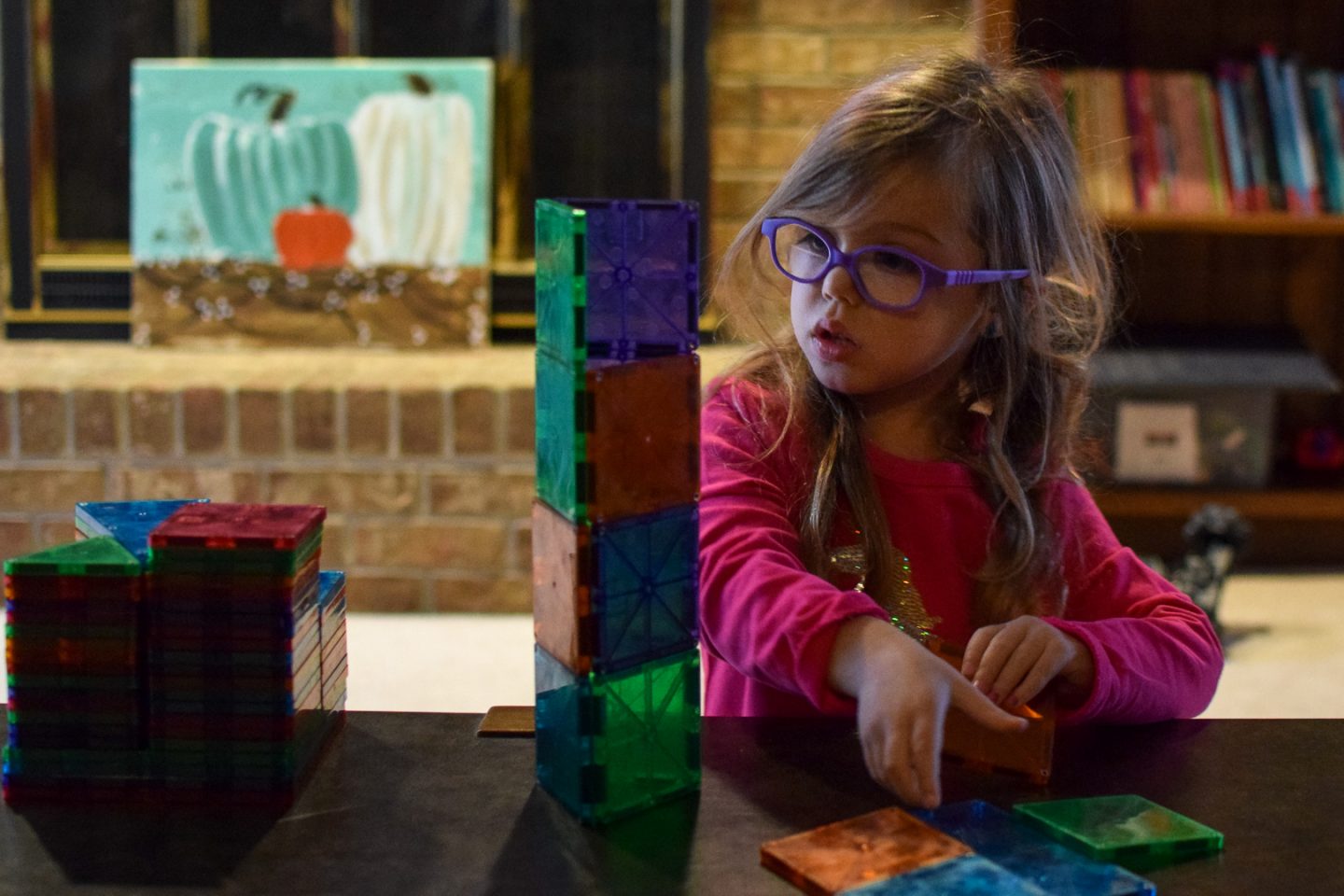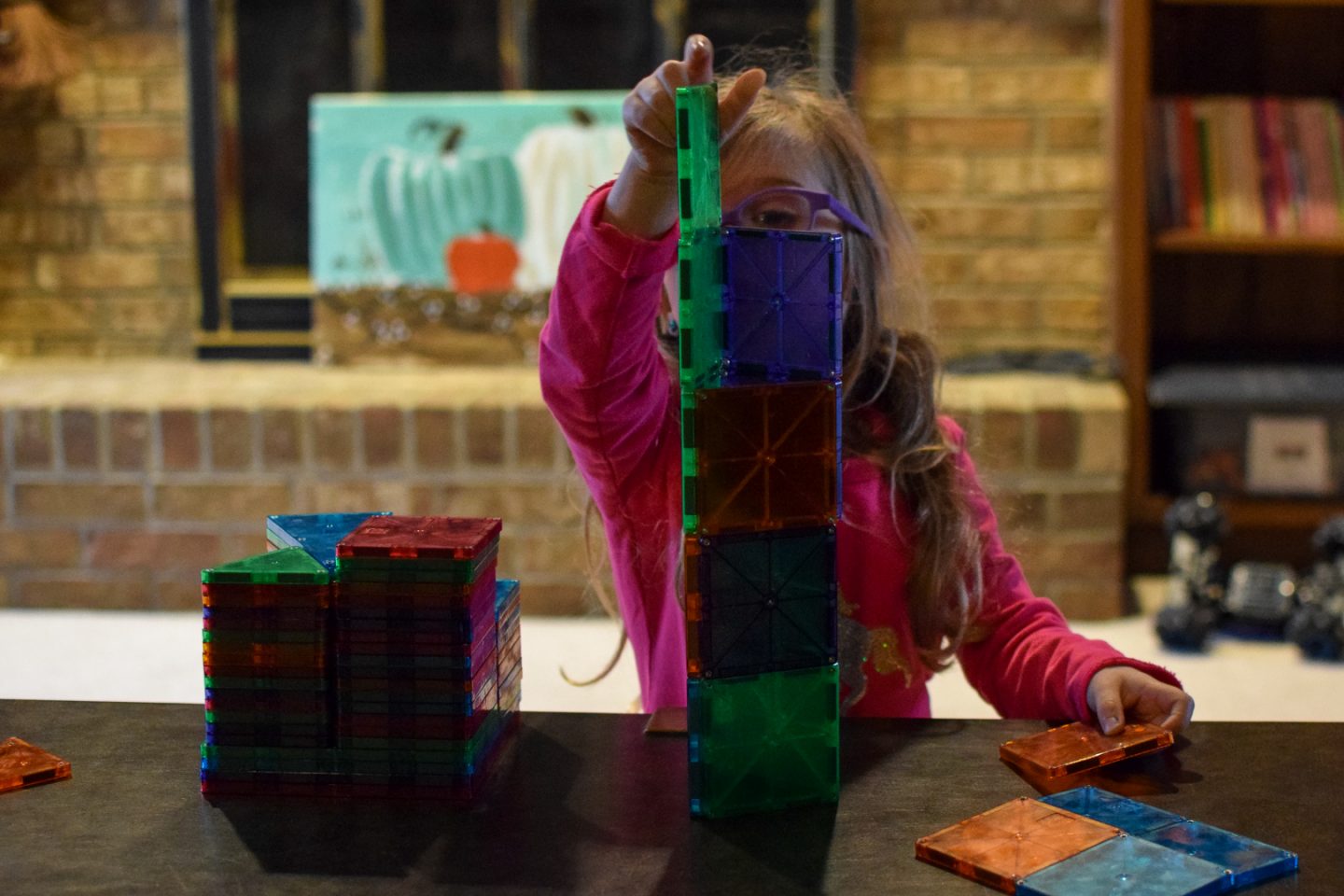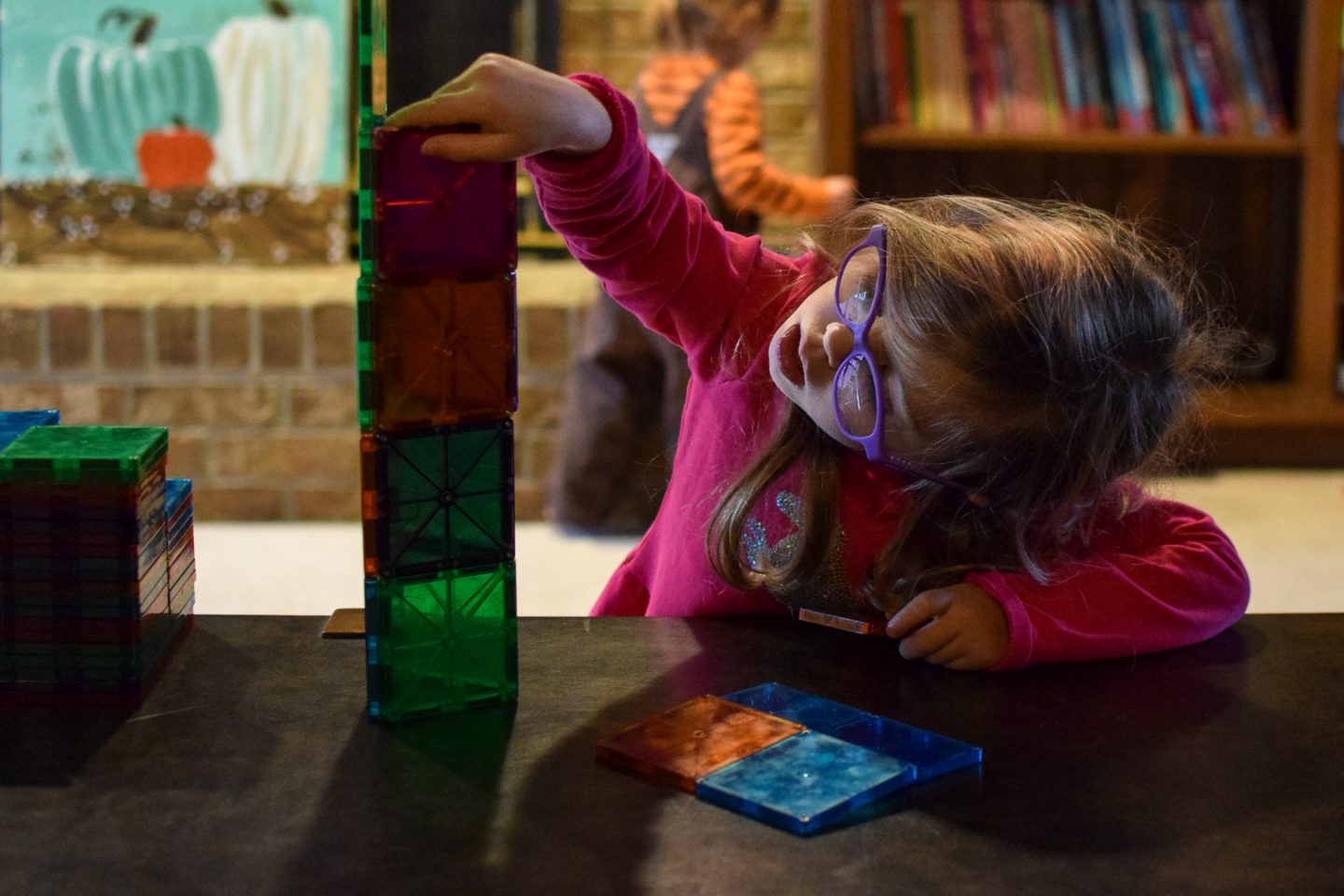 My nephew found a tiny guitar and carried it around the rest of the week, singing.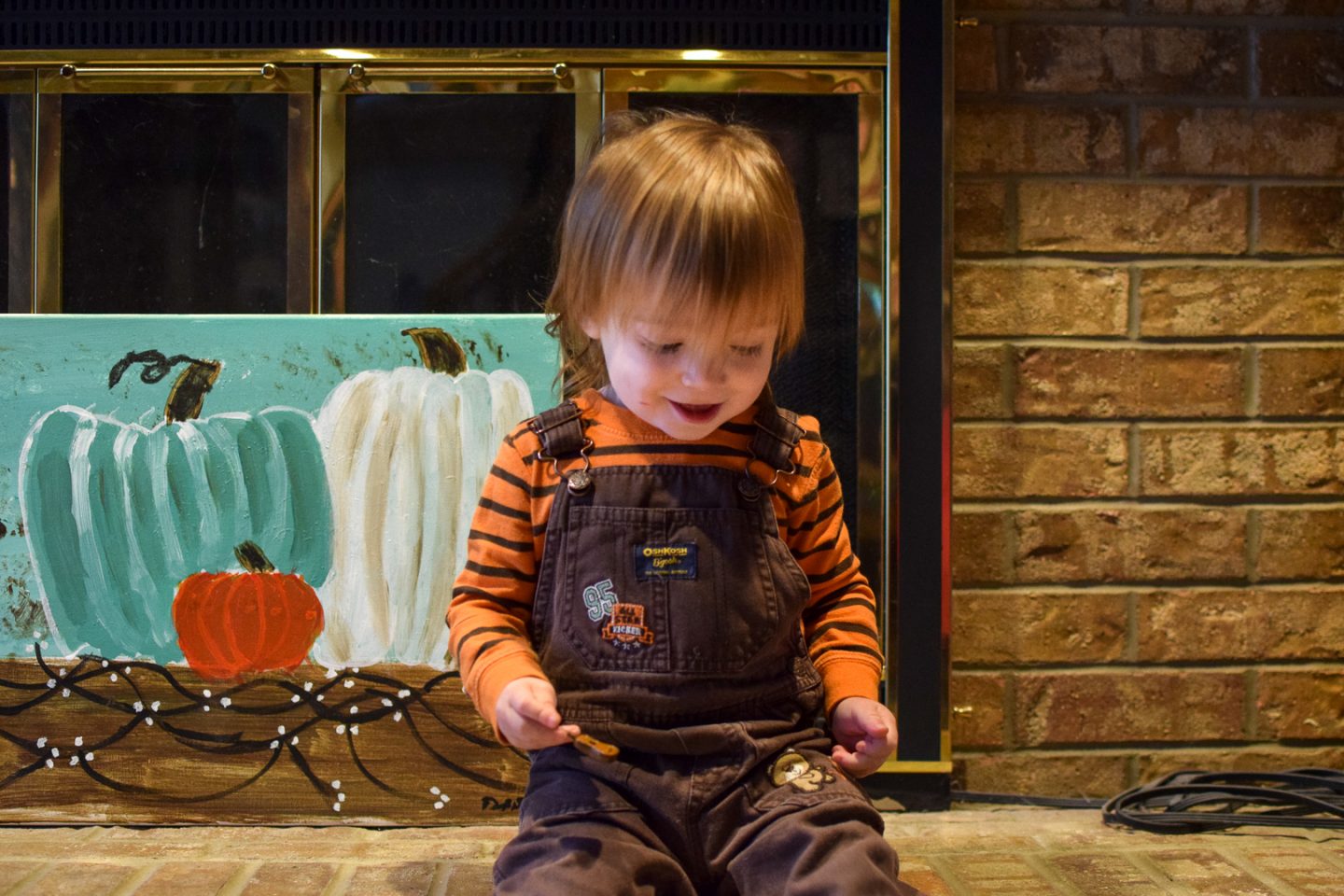 That afternoon, my brother spoke in Gabbie's science class about climate change. He's a meteorologist, by the way! After the kids got home from school, lots of cousin bonding began.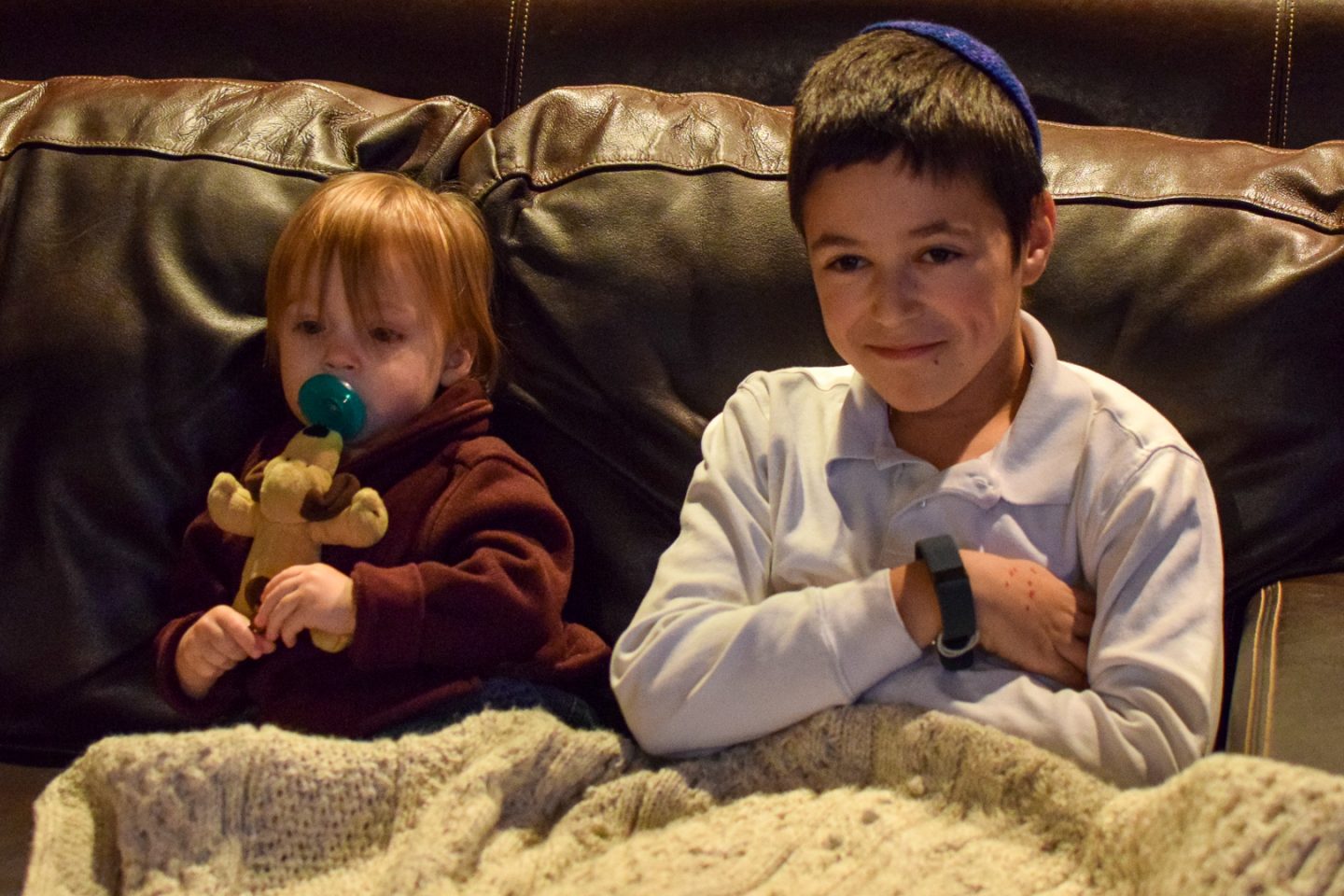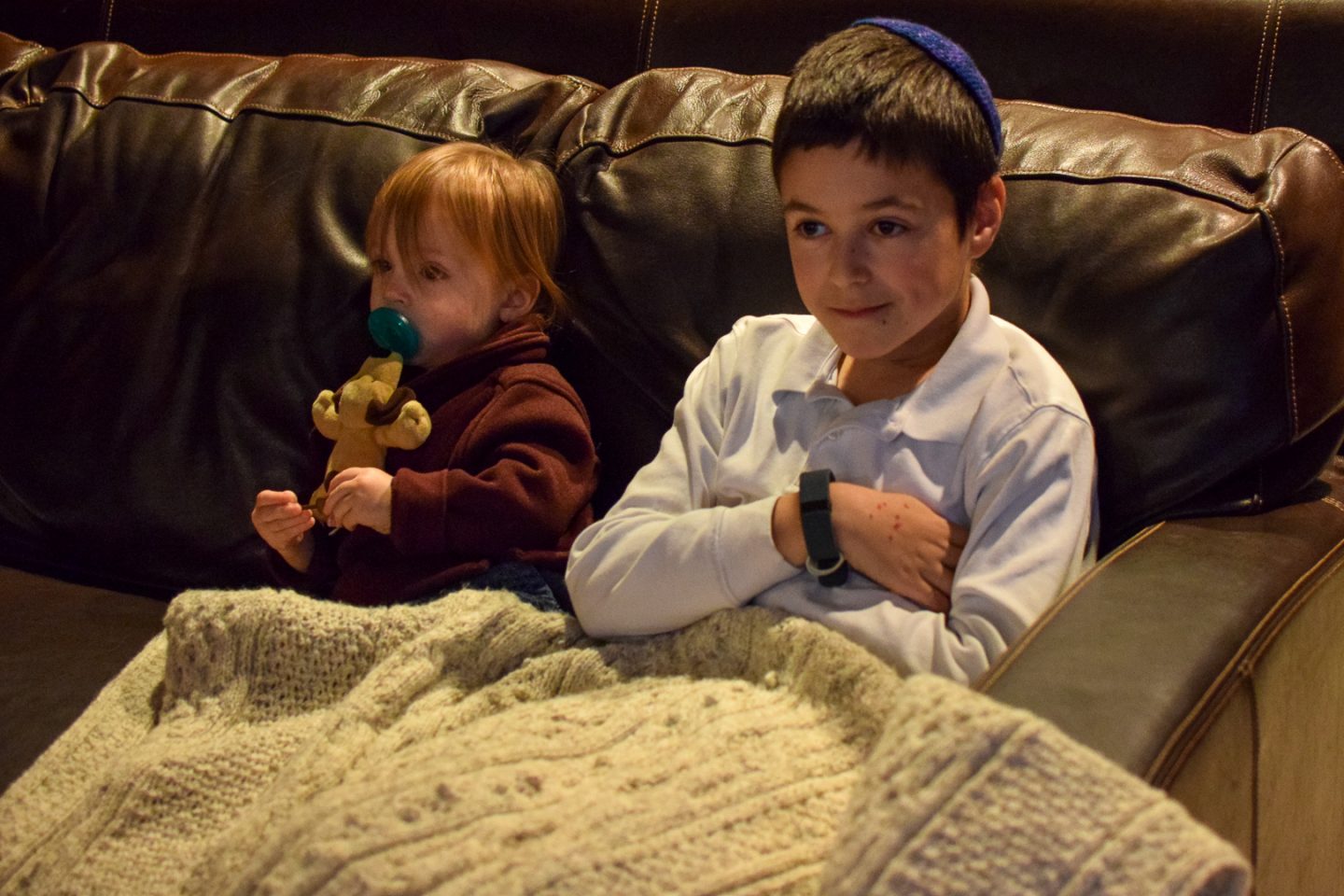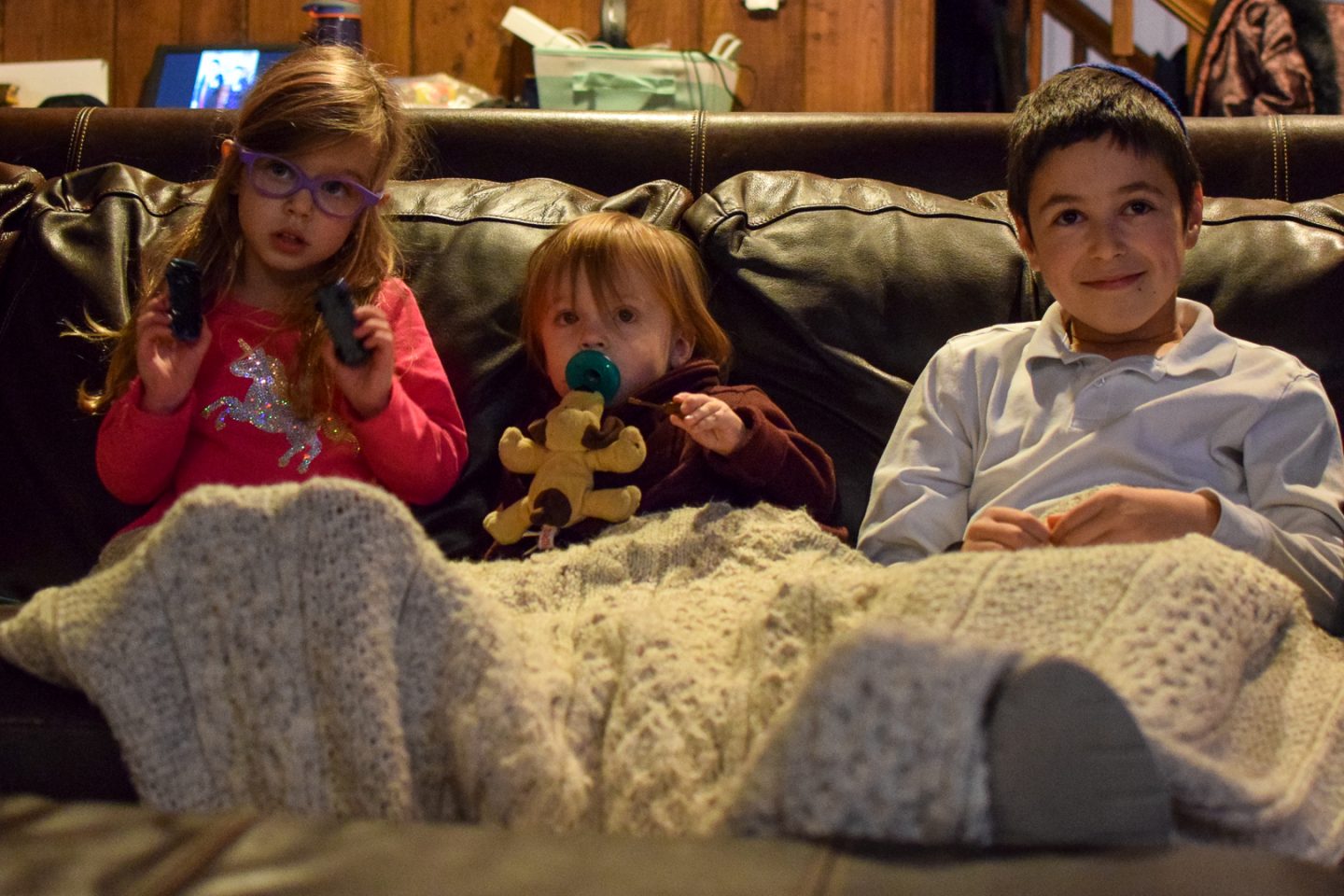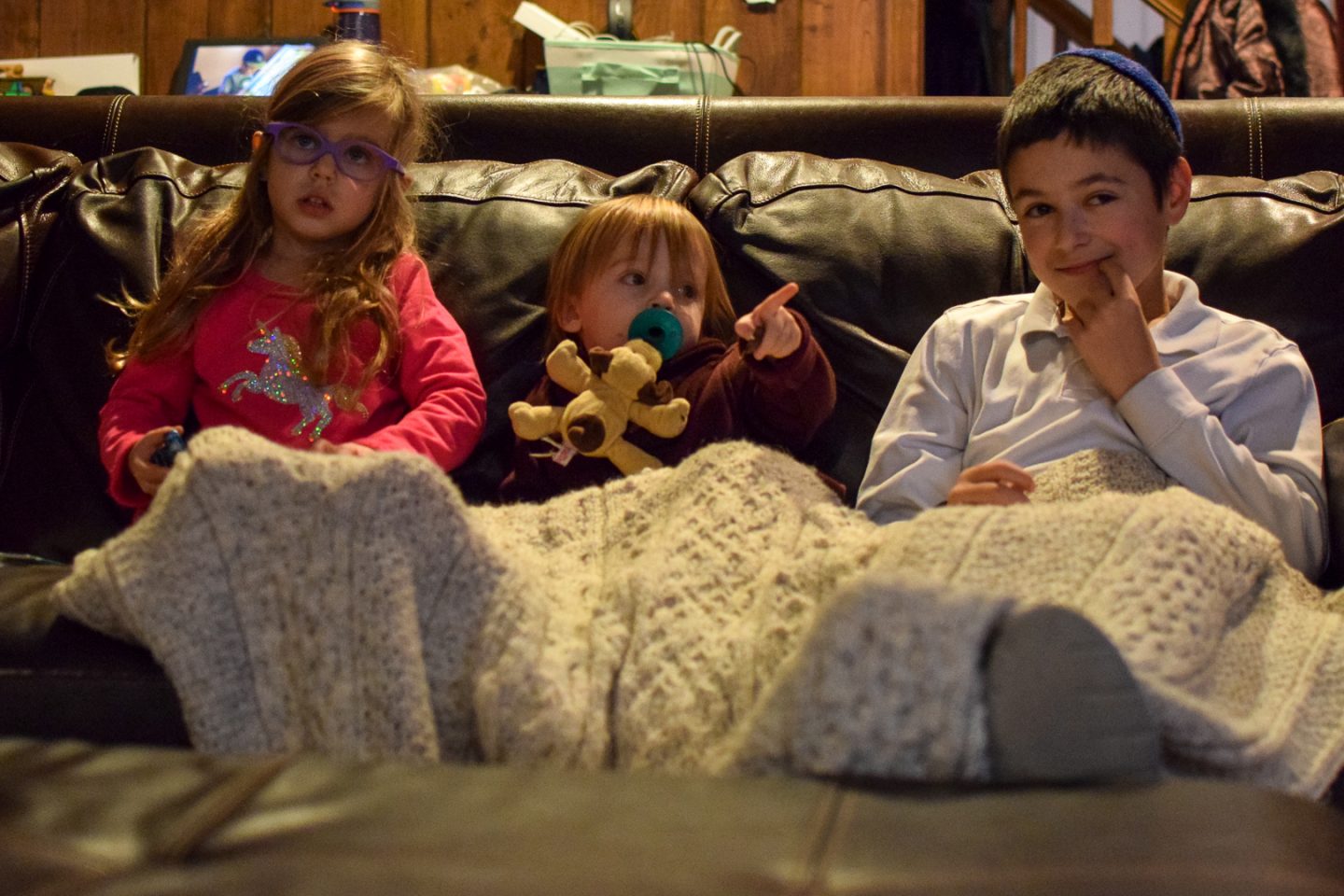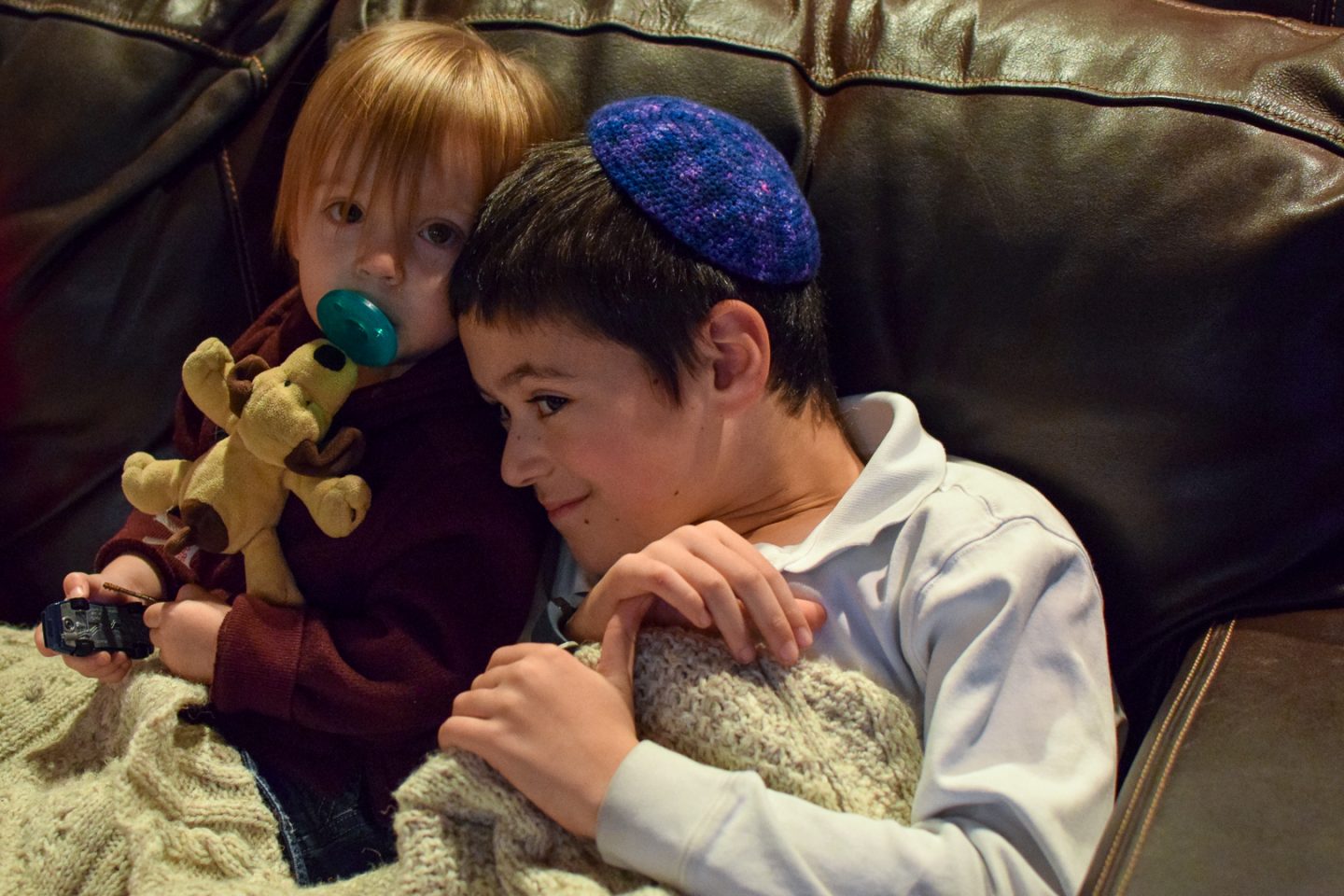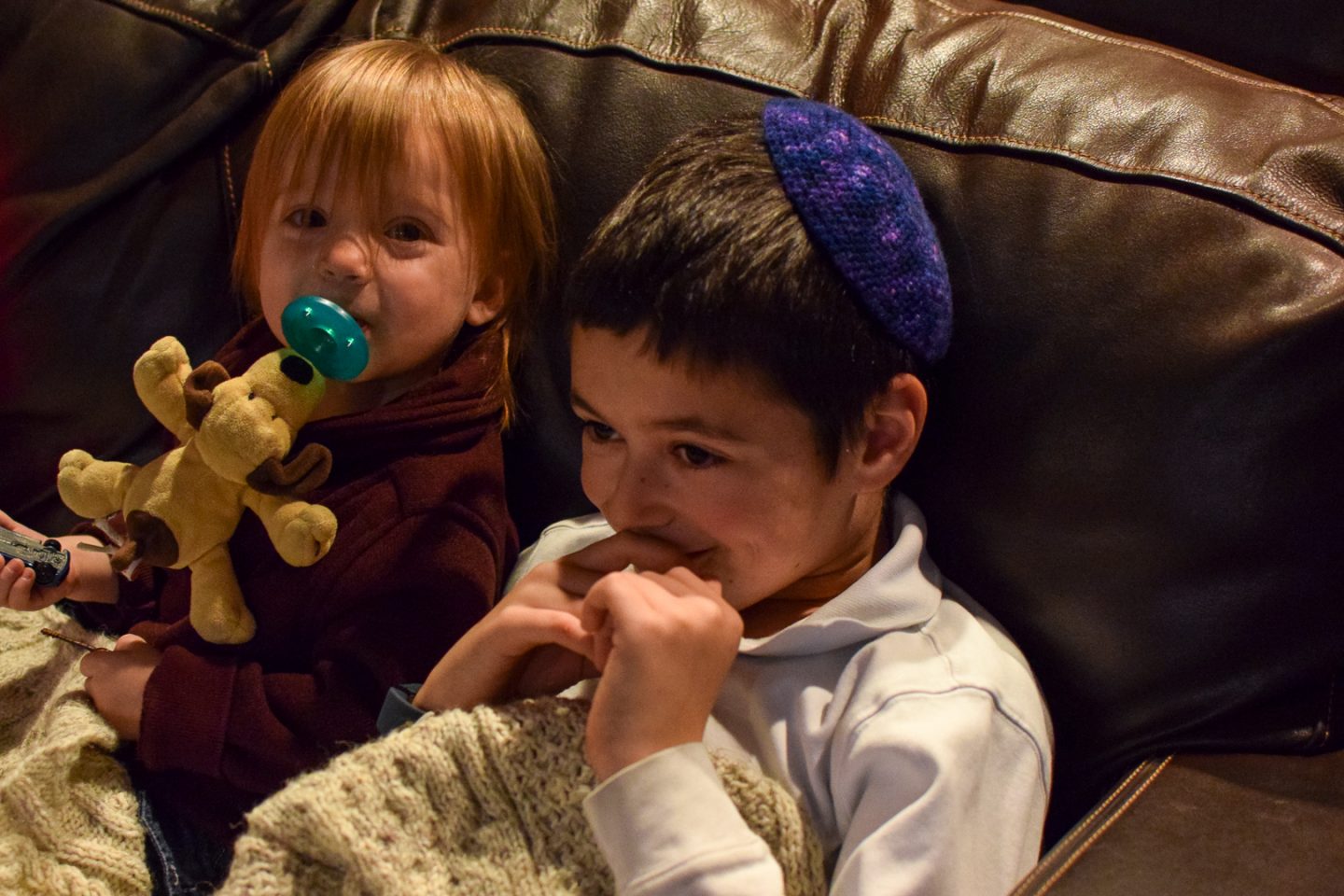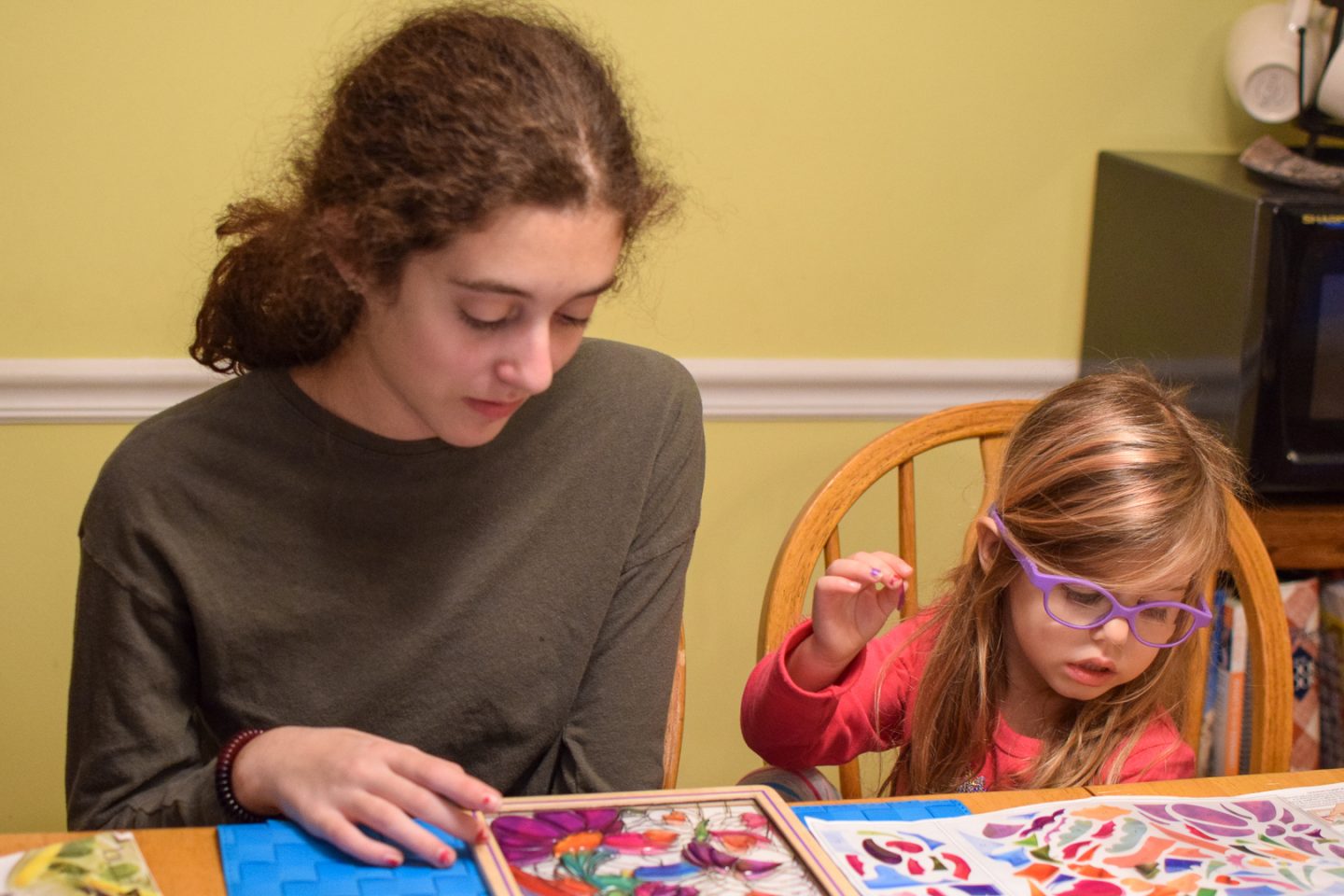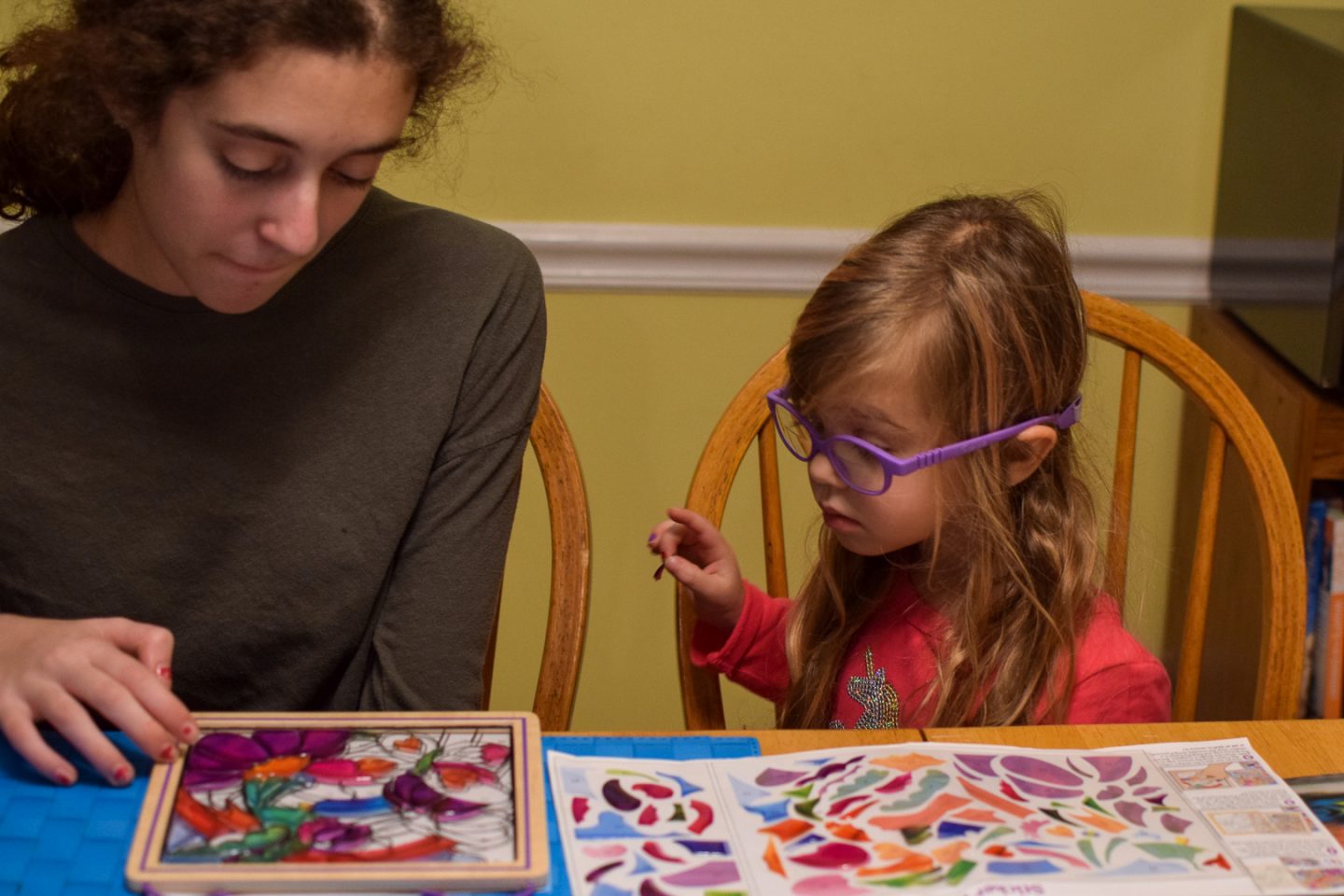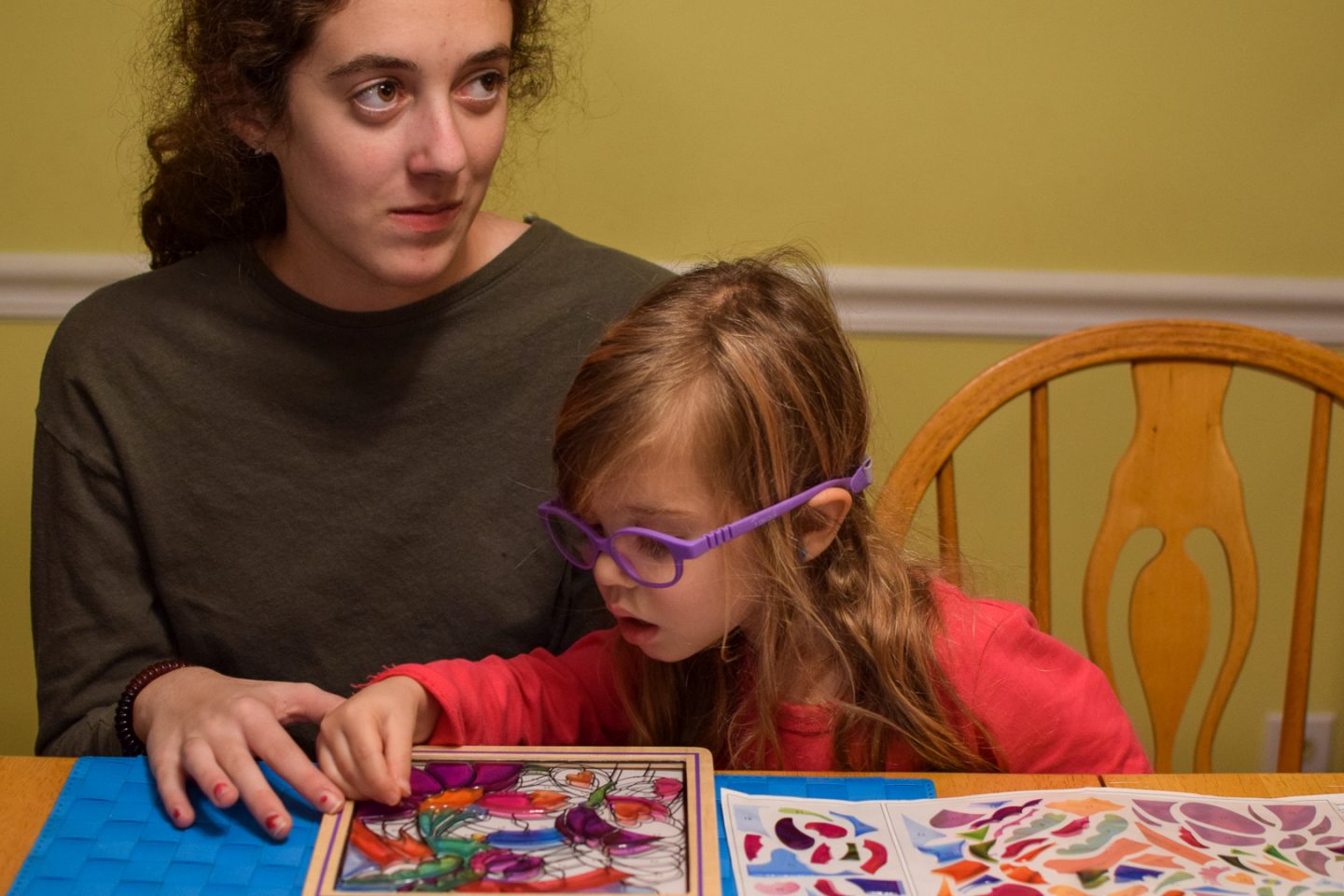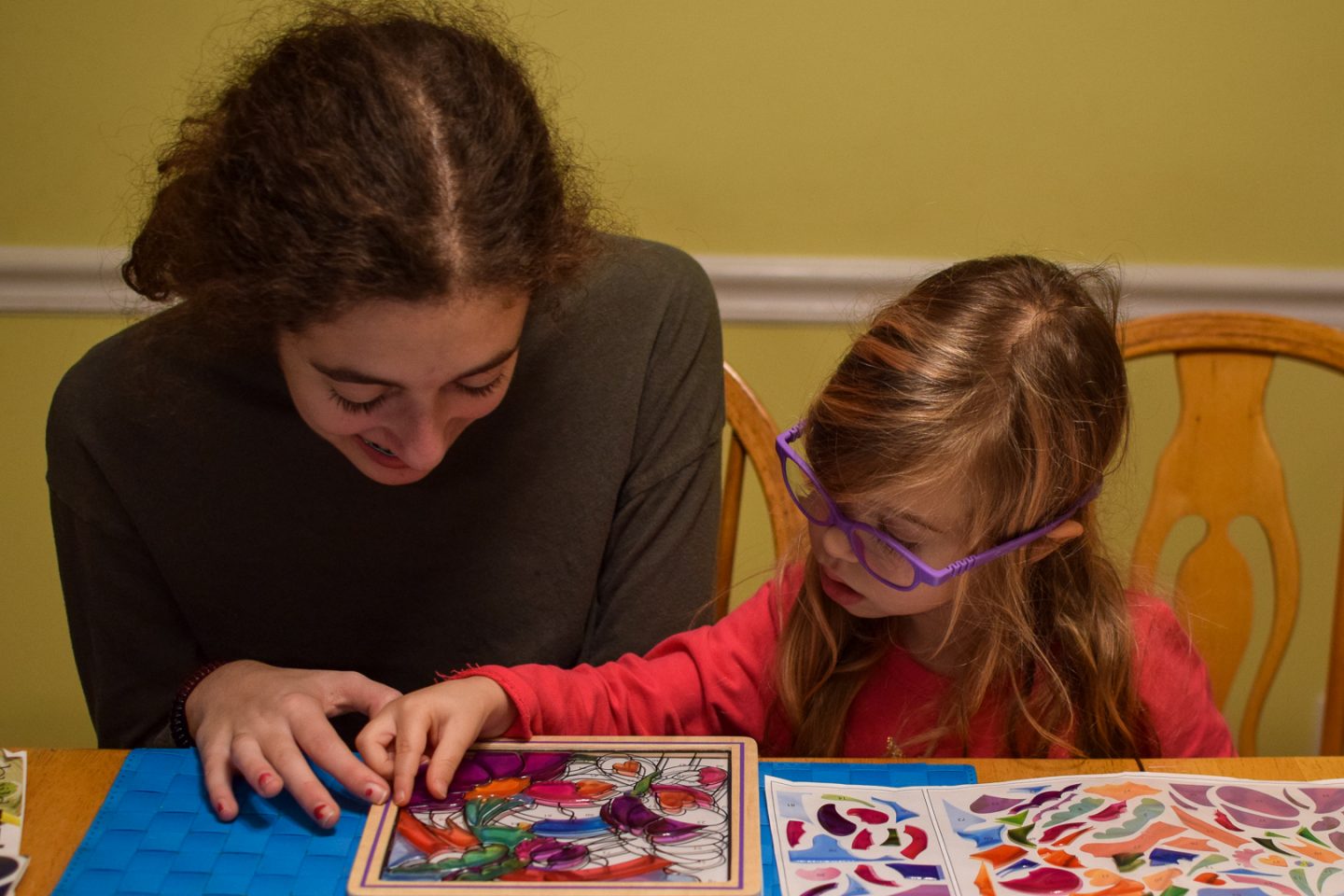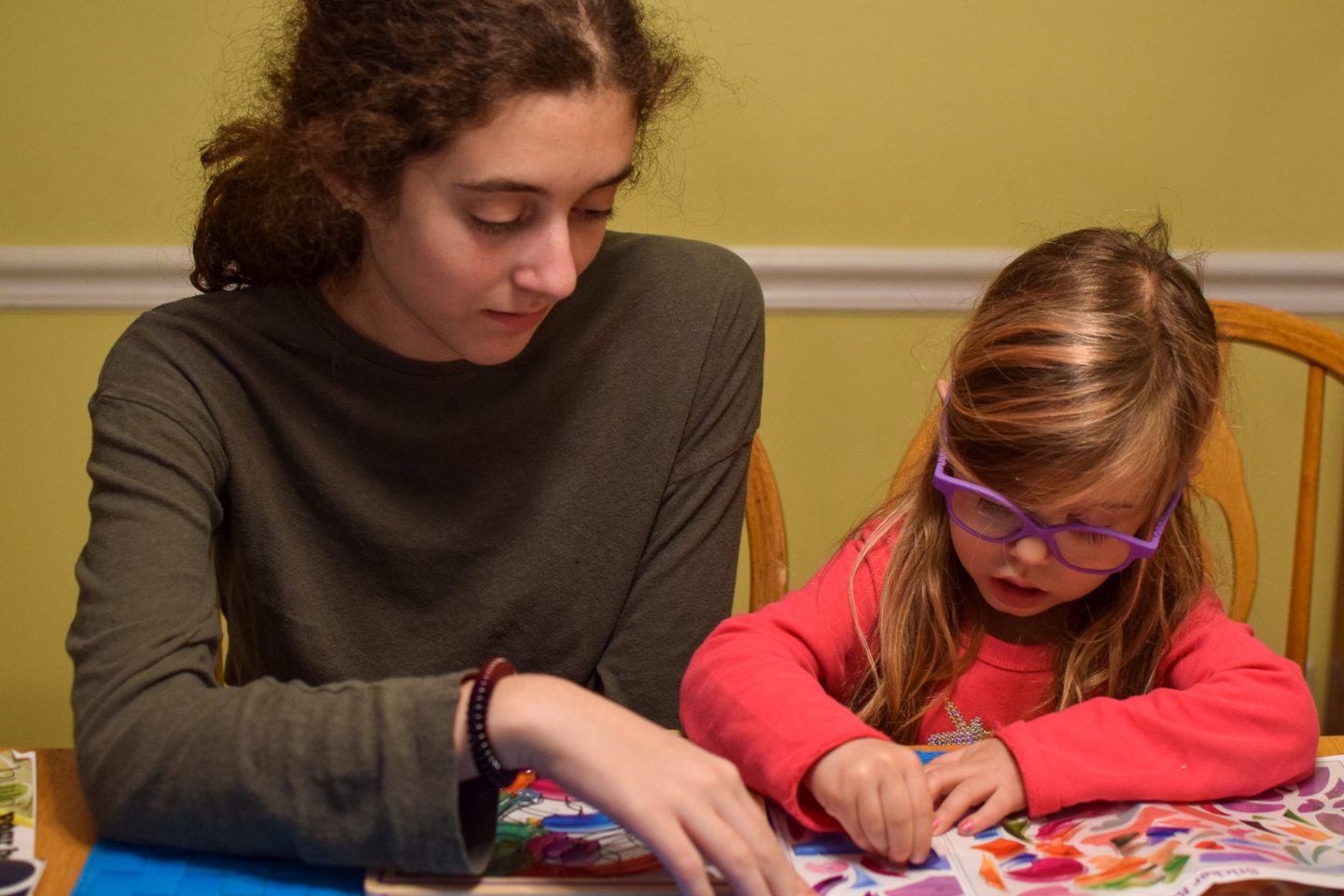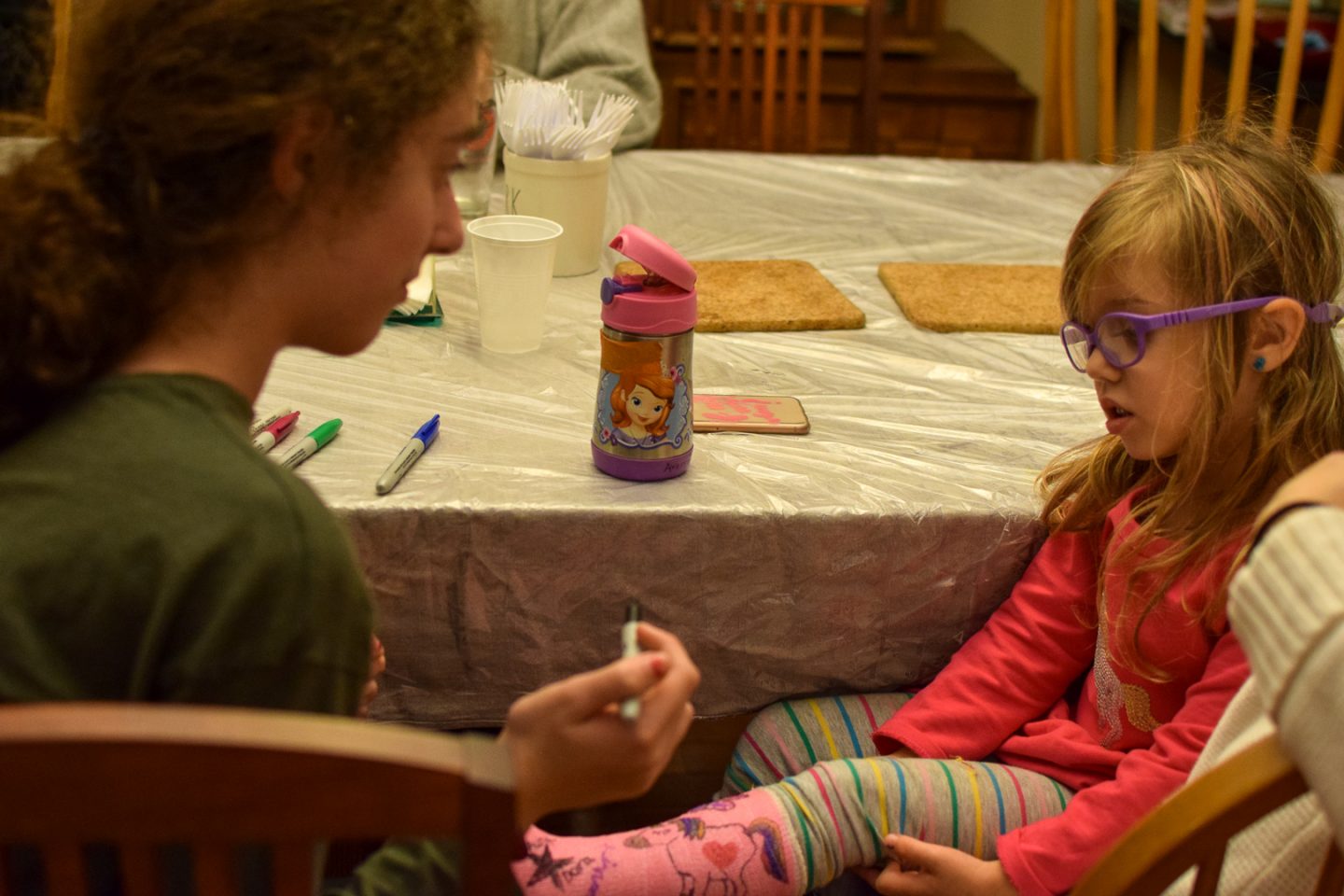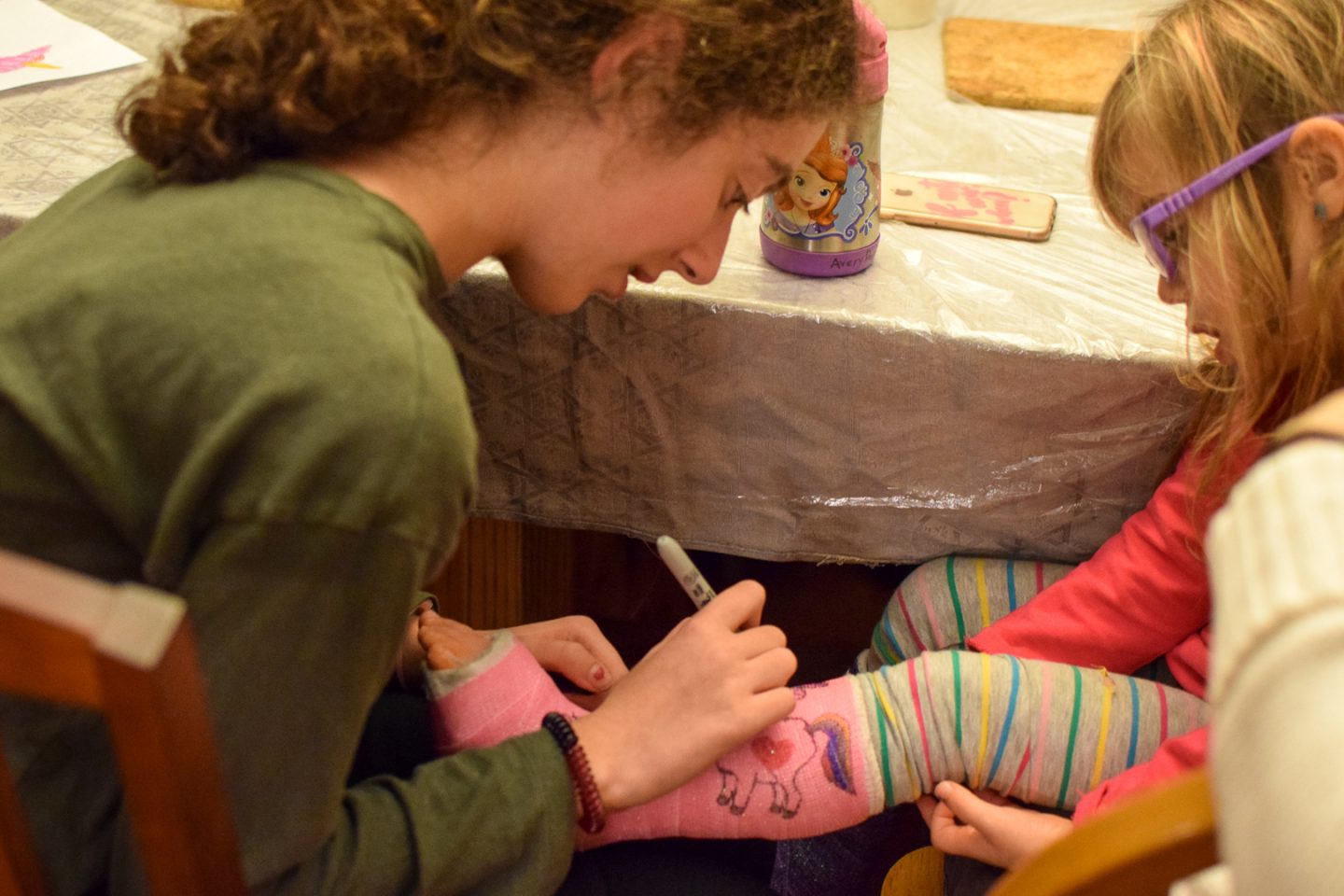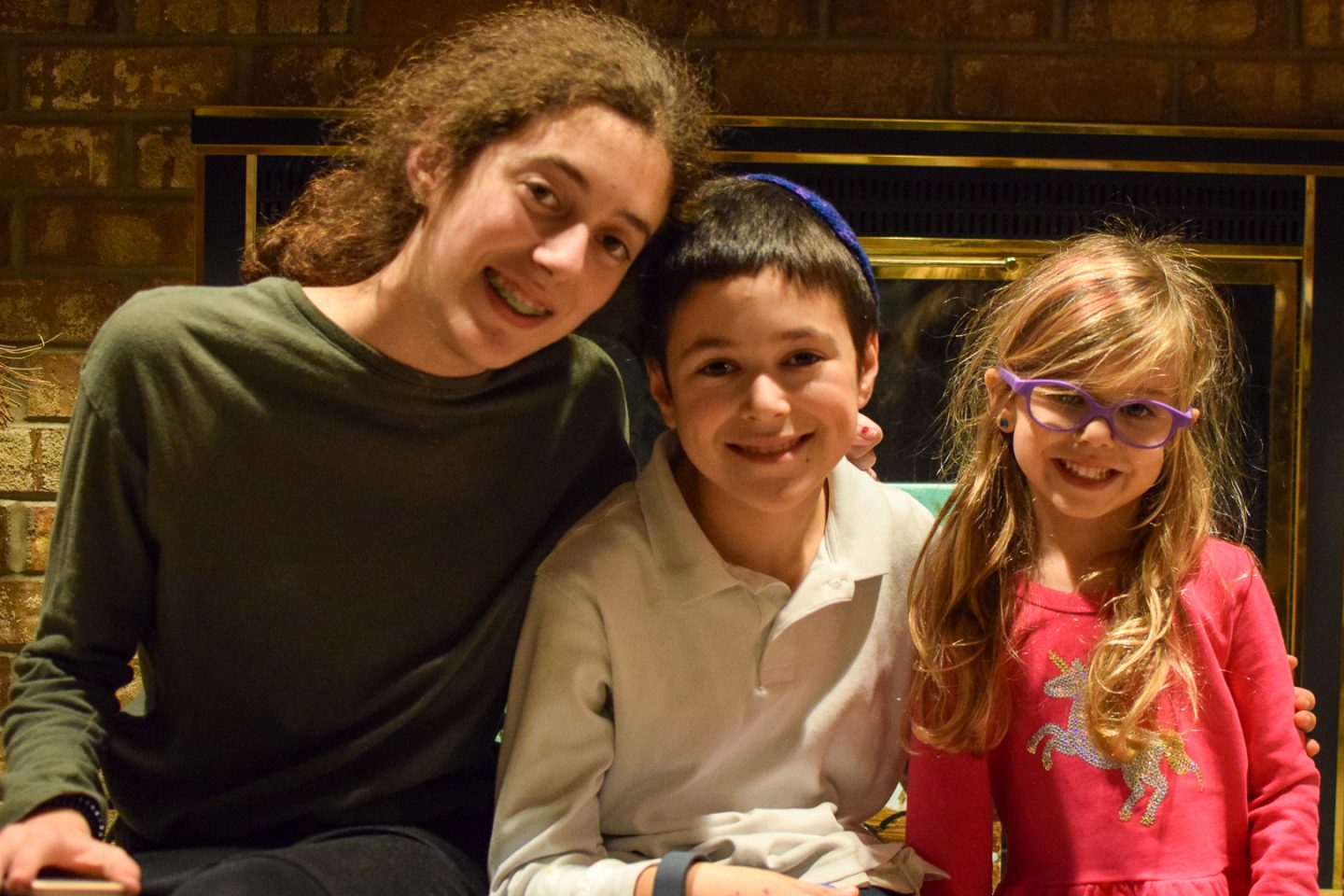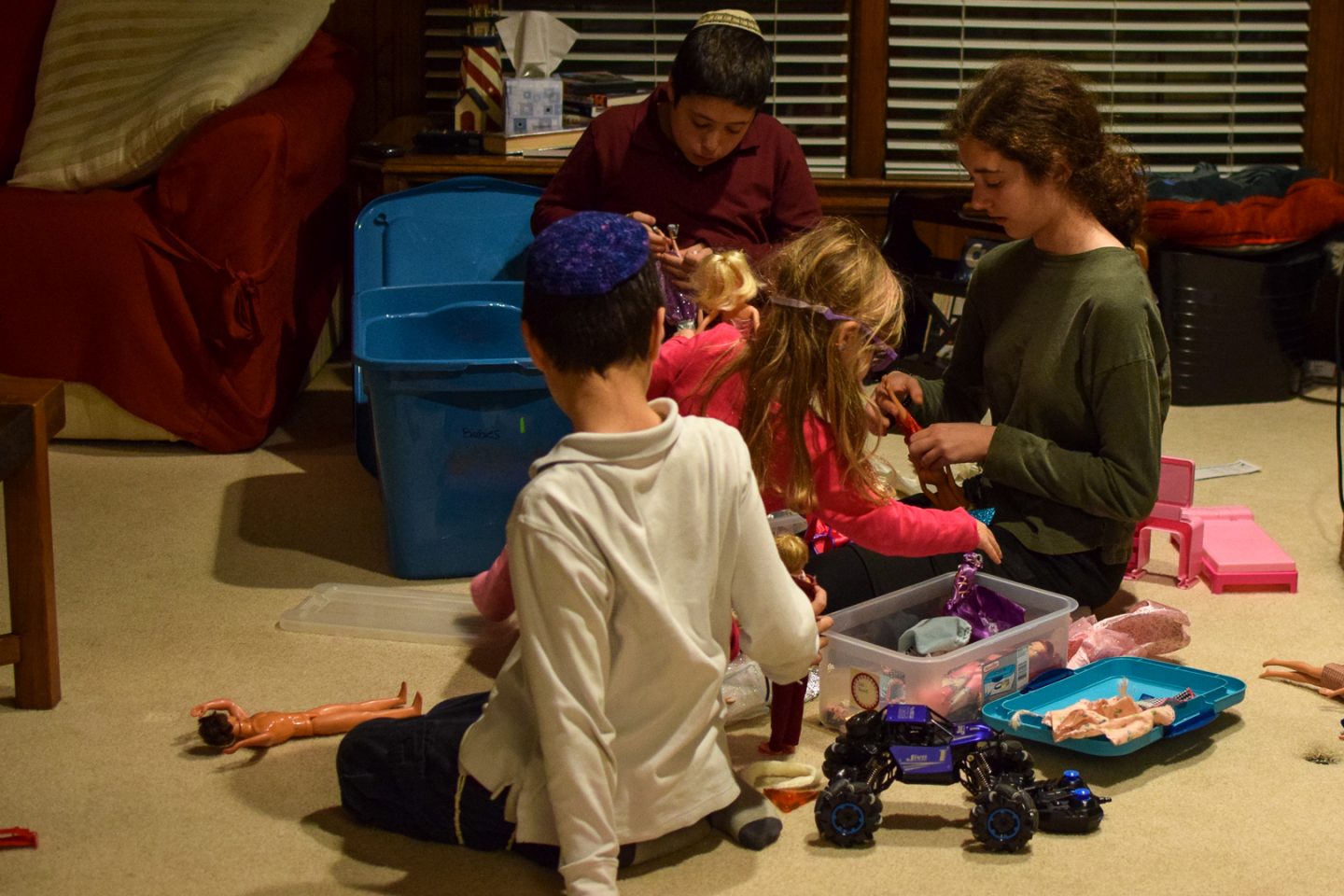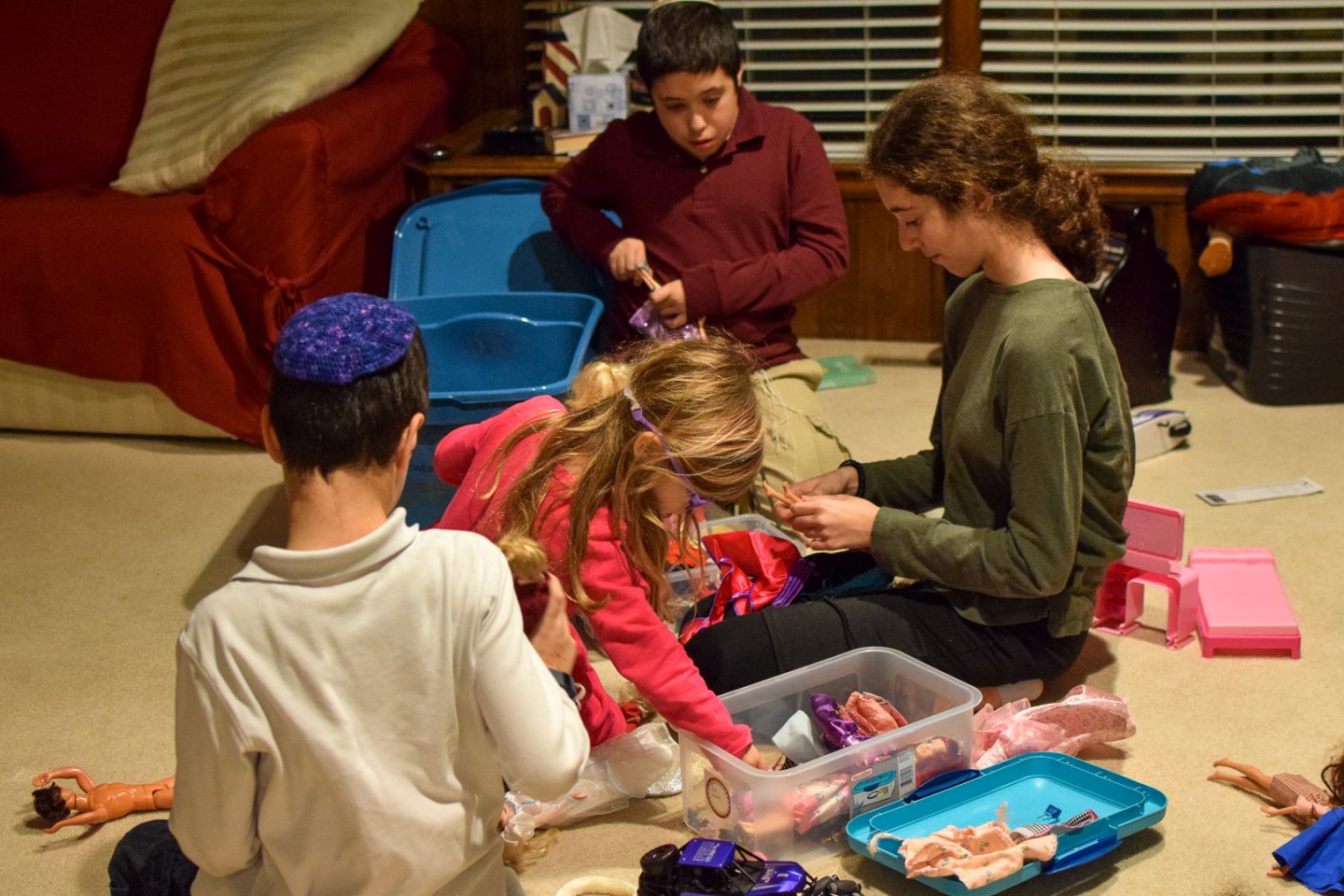 After dinner, we checked out a brewery. My brother and sister-in-law like beer maybe even more than Dave does.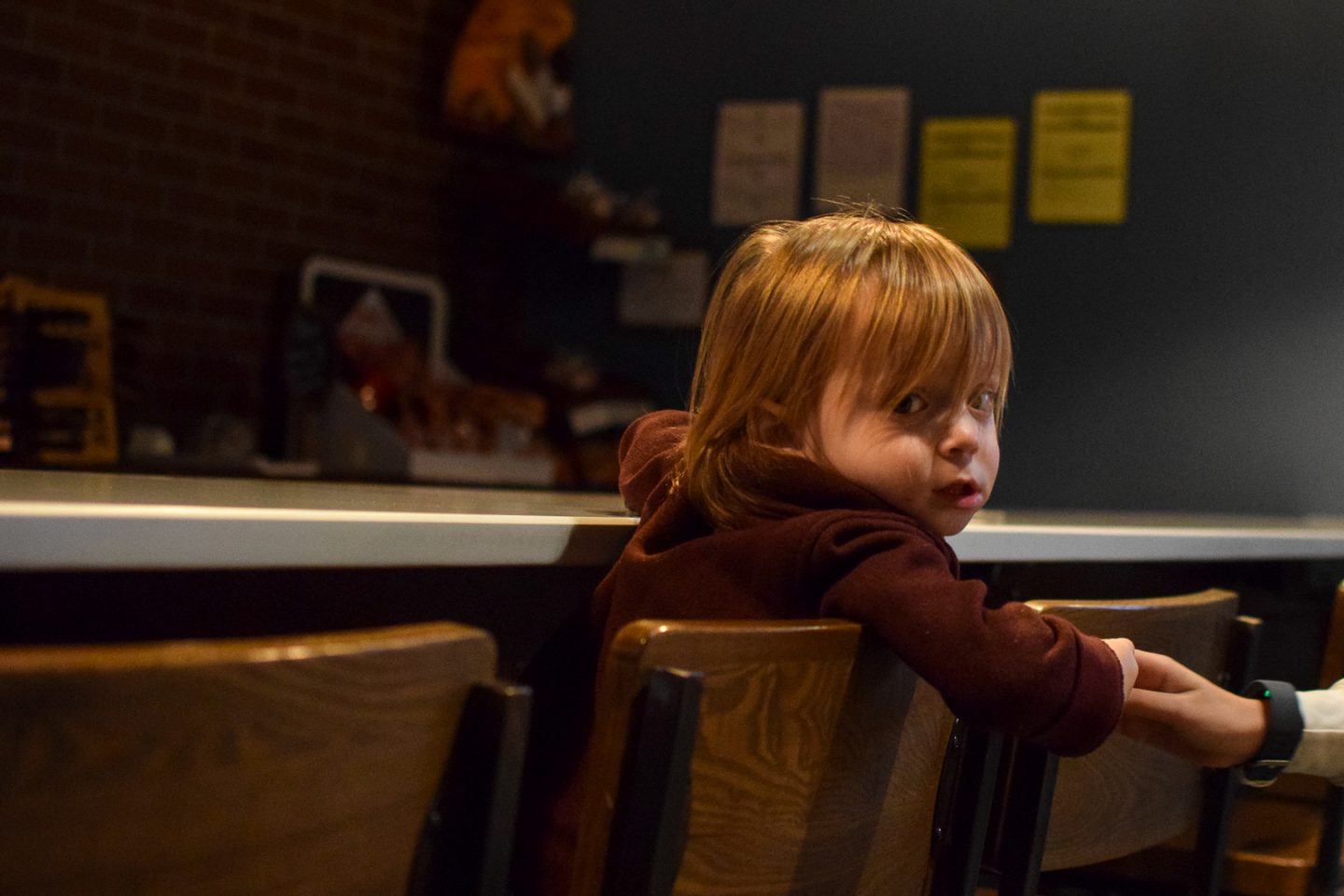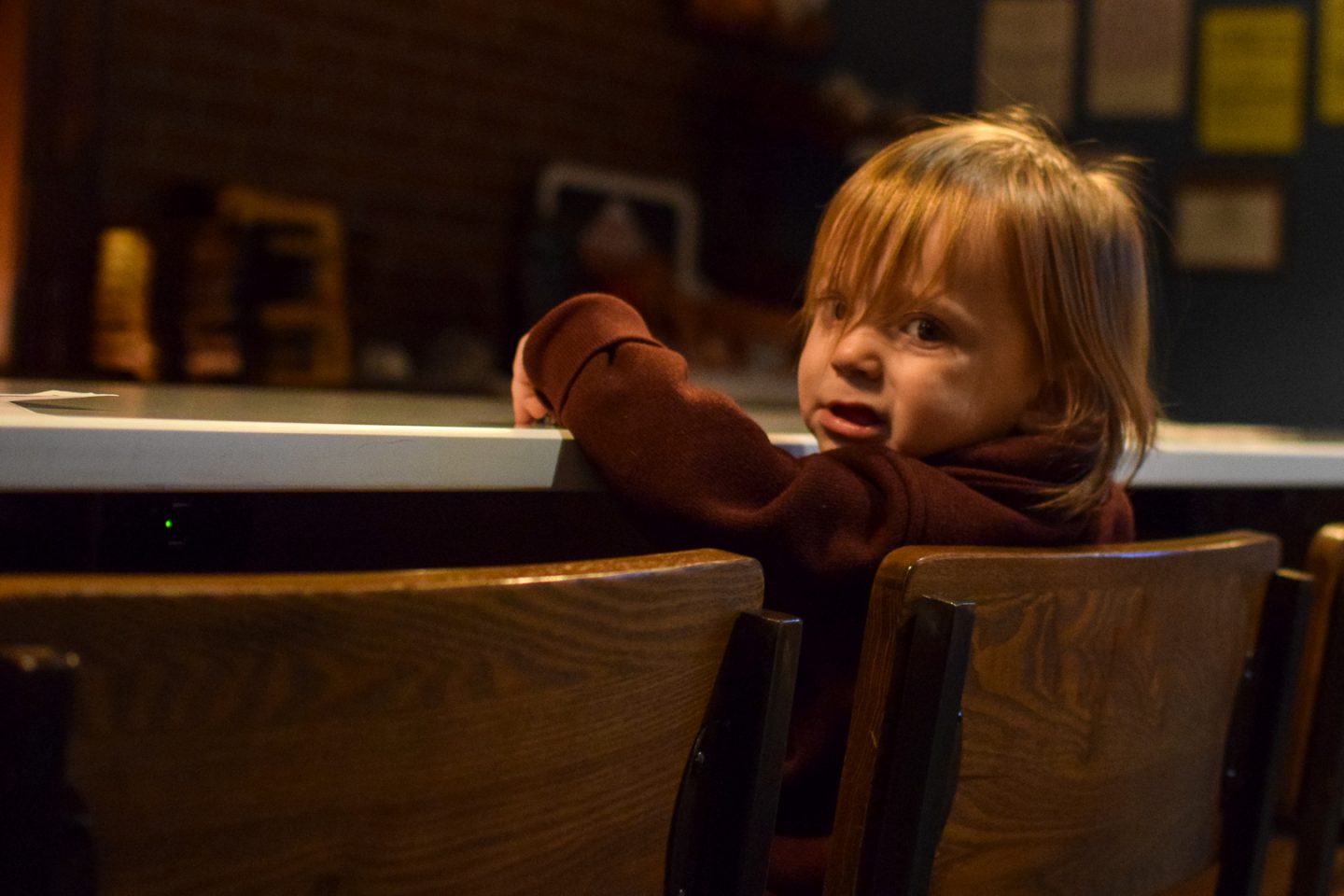 On Wednesday, we visited the Johnson County Museum. I thought my niece and nephew would enjoy the kids' play area, and my parents enjoyed seeing the 1950s all-electric house! My boys had fun too. Gabbie stayed home.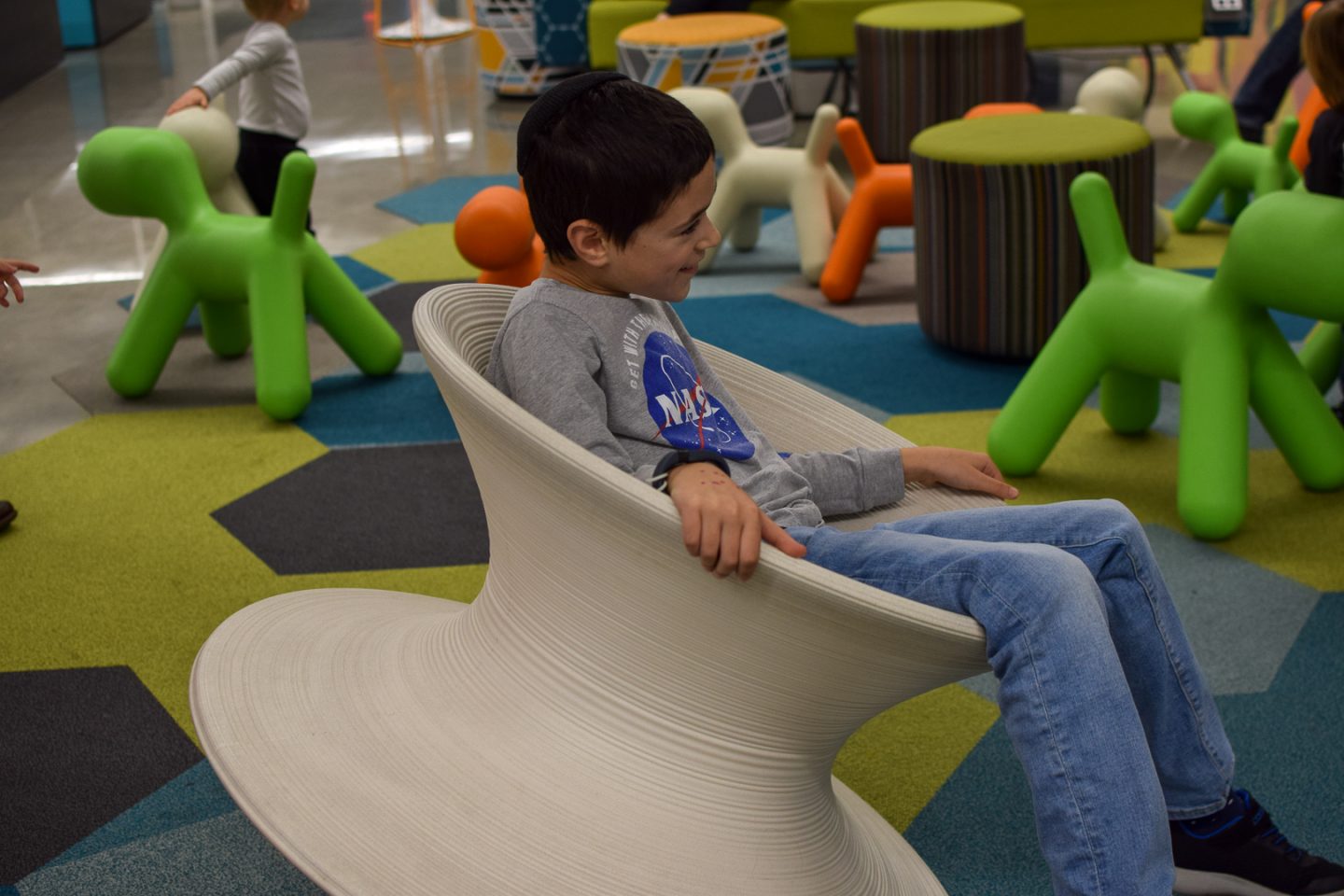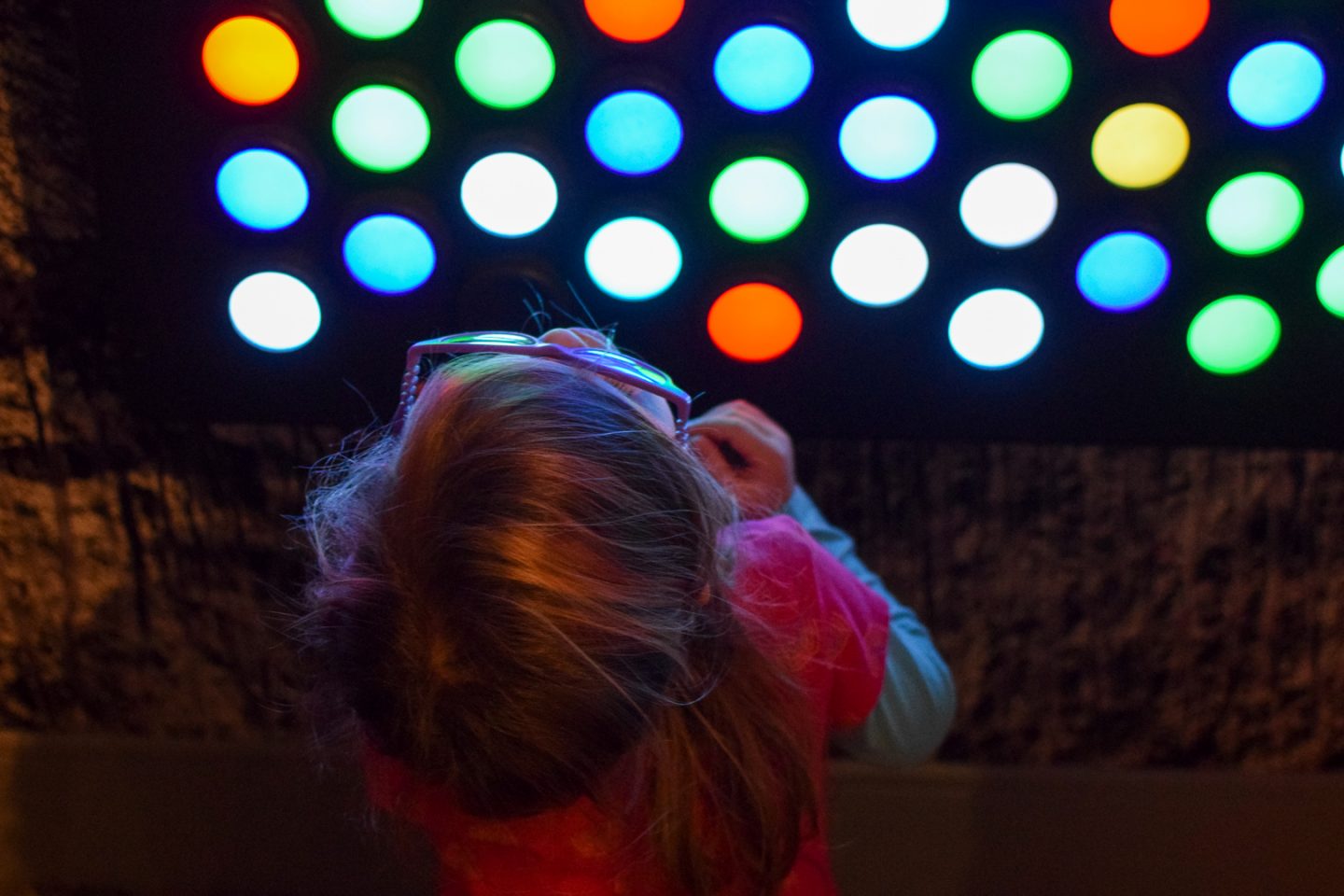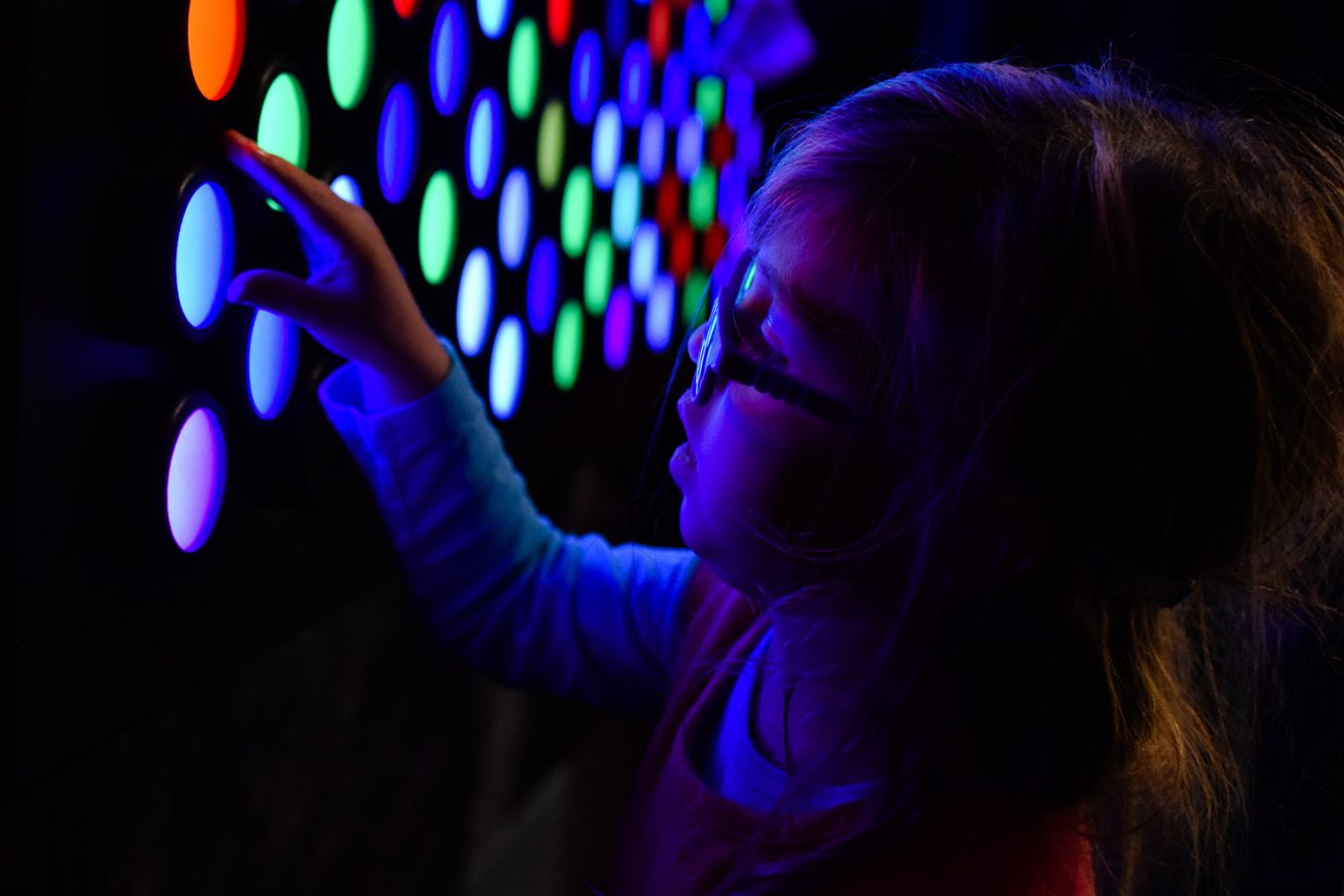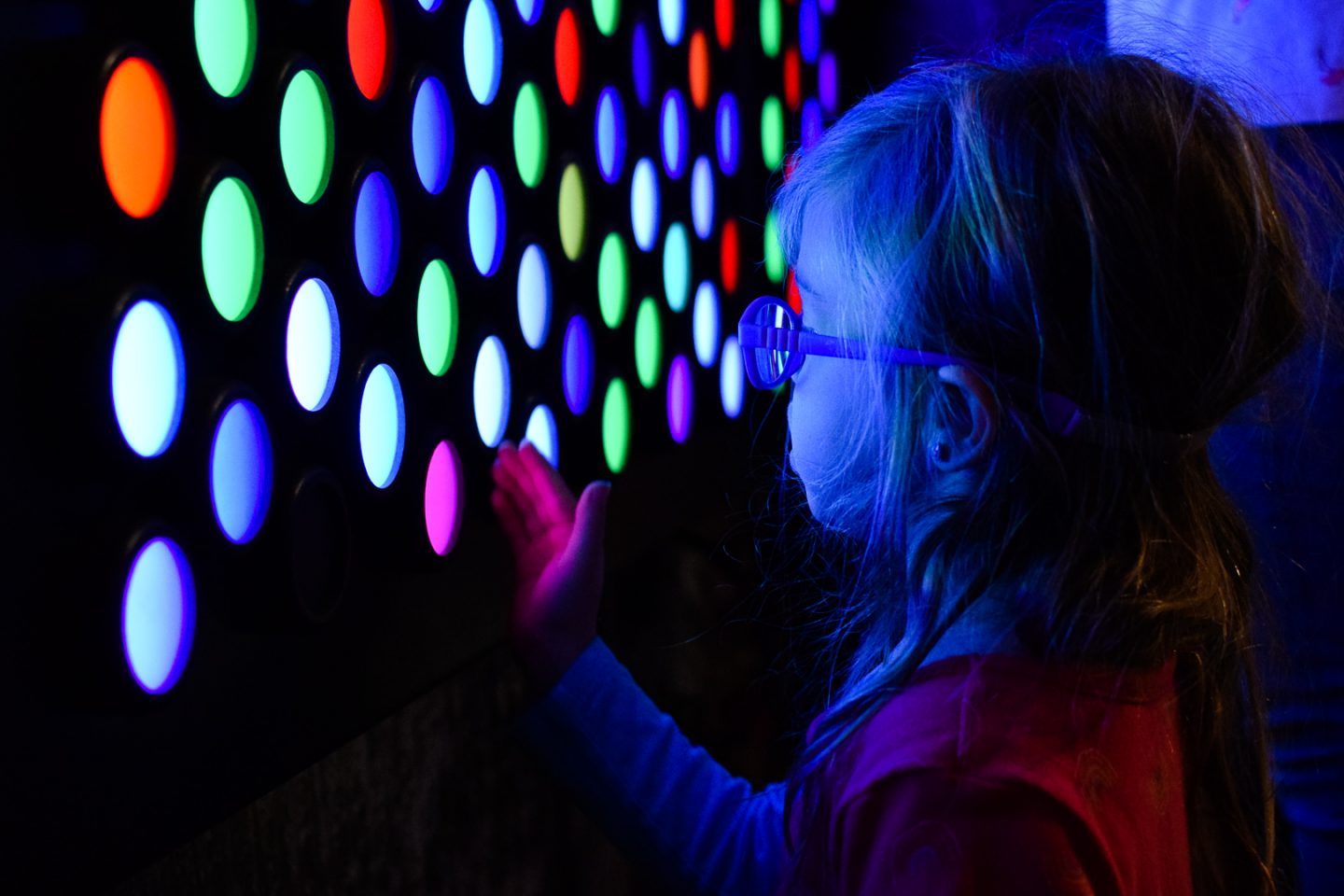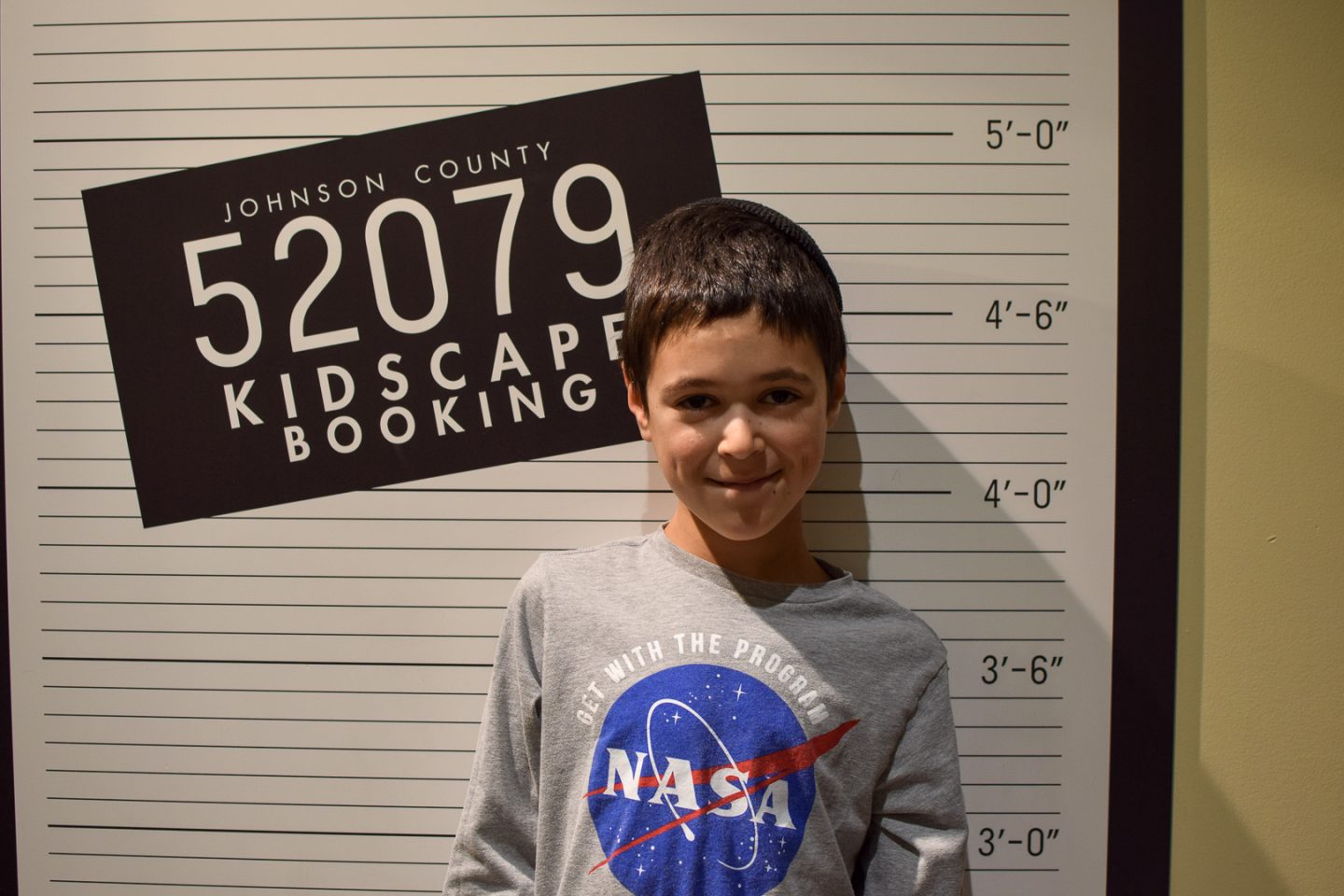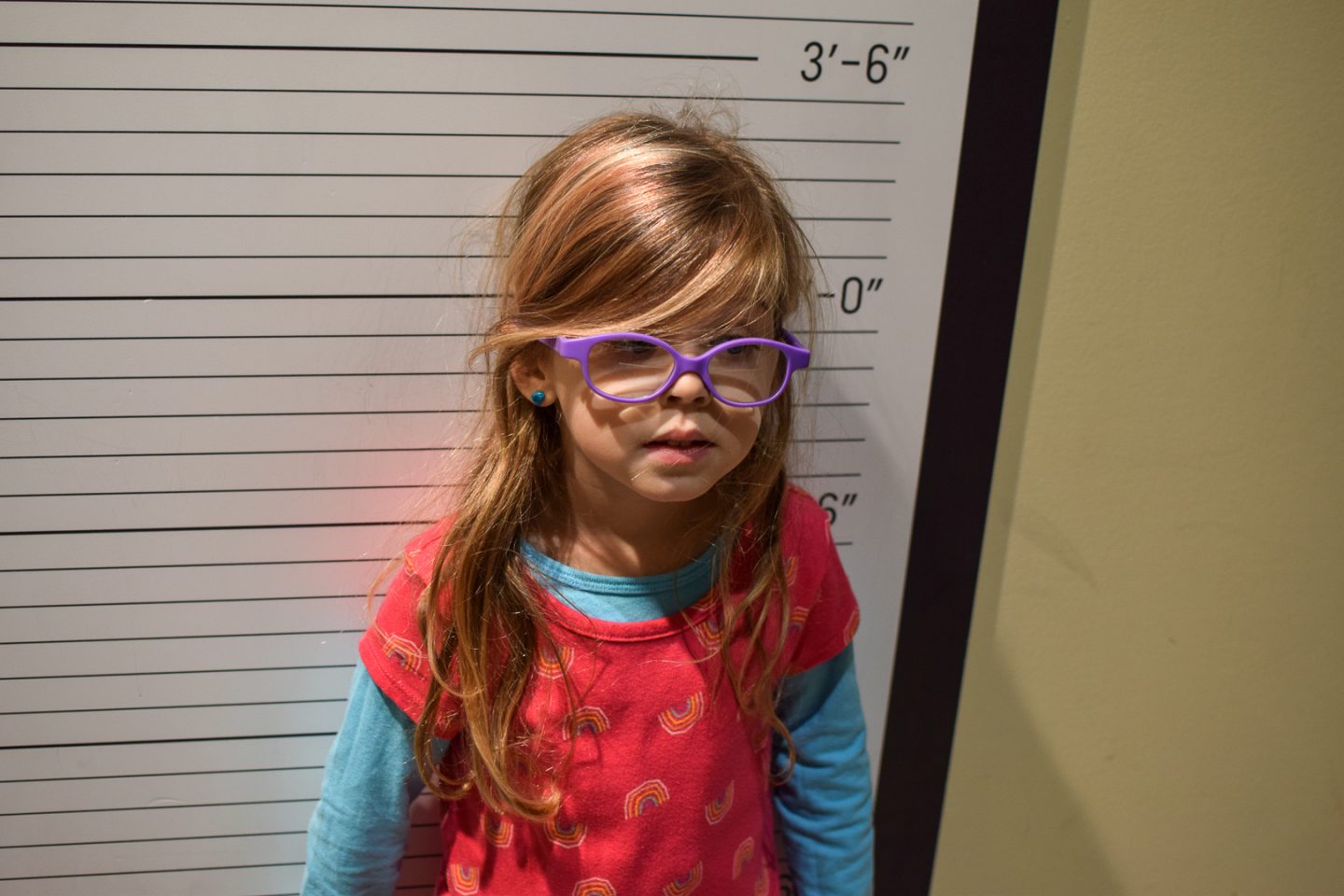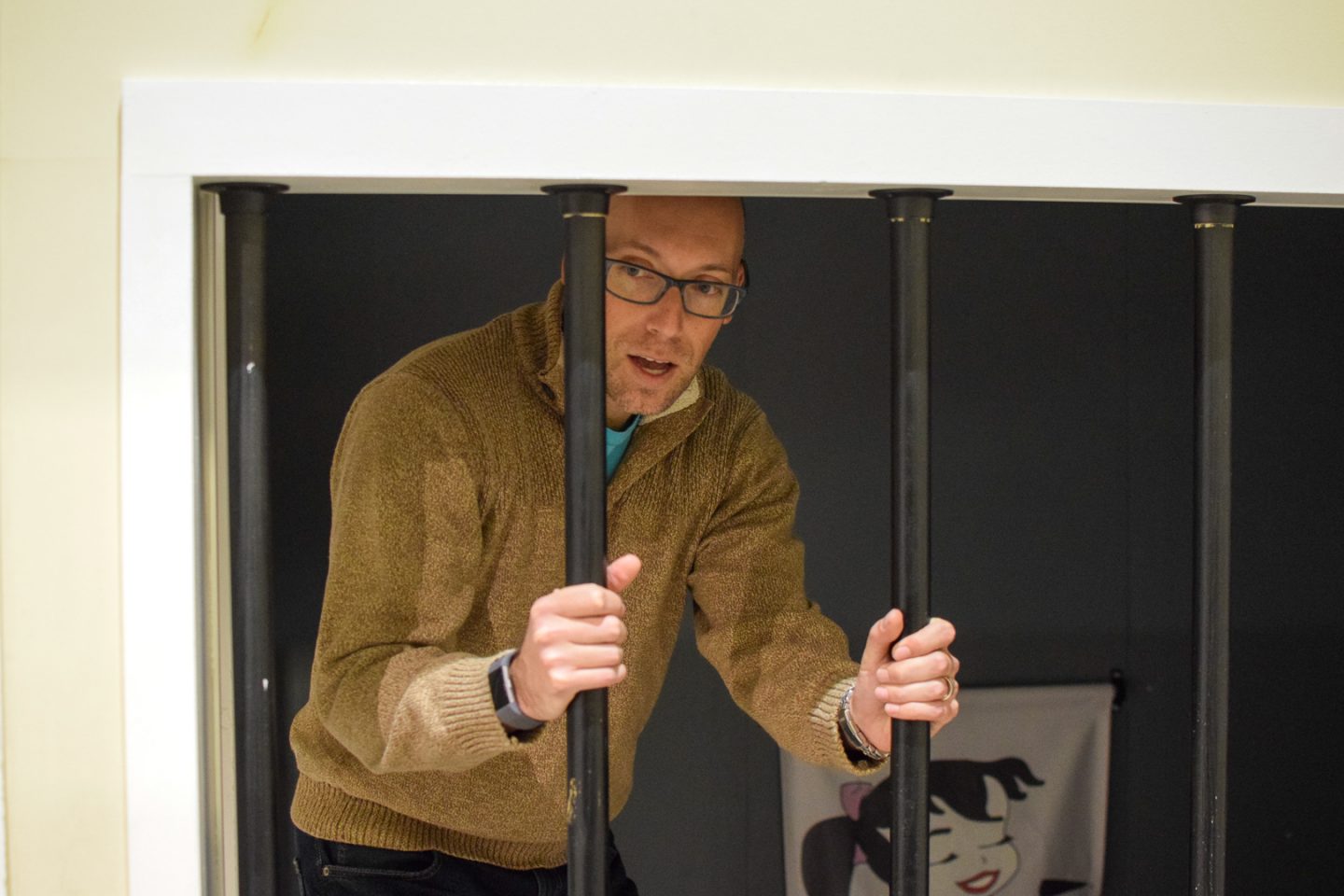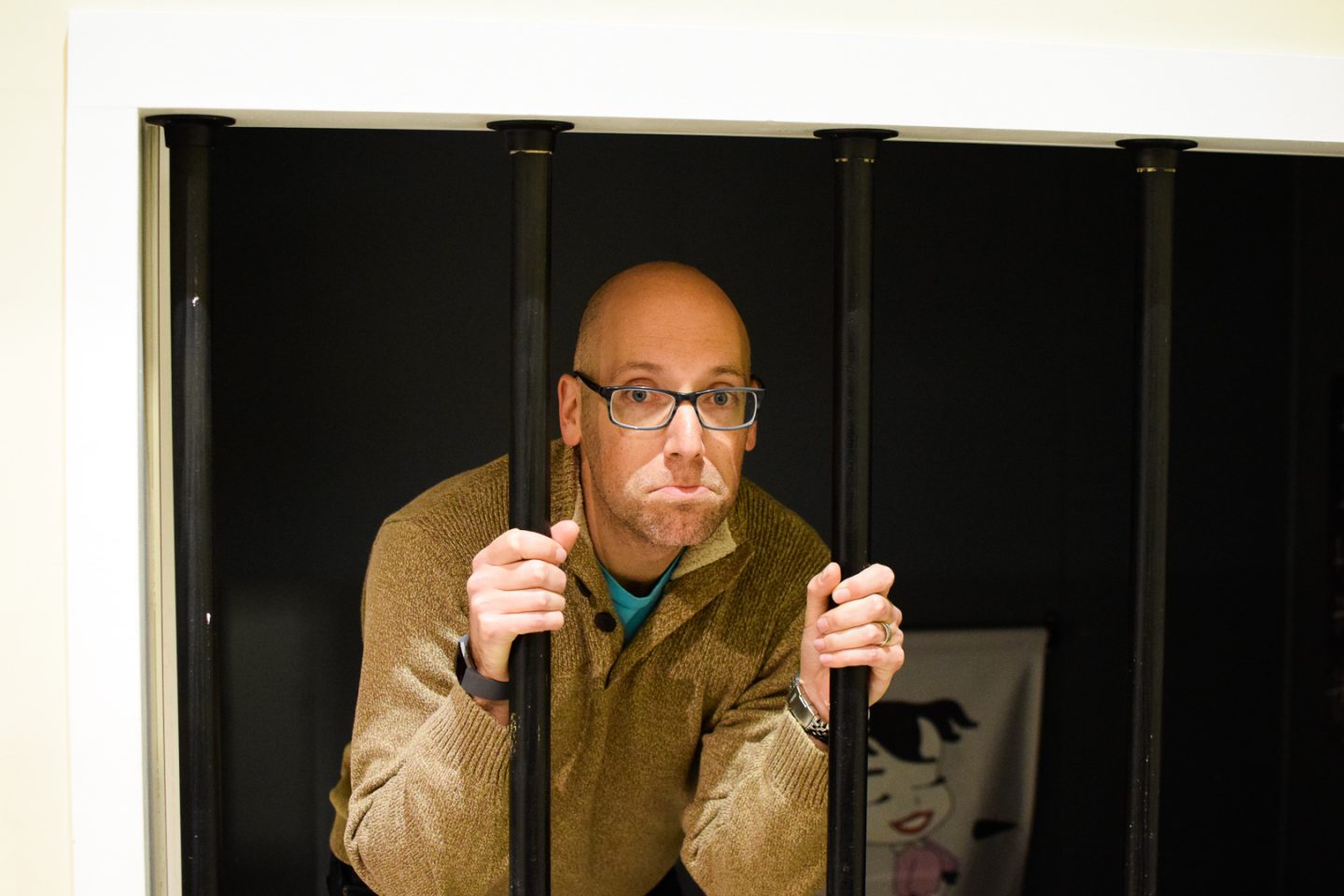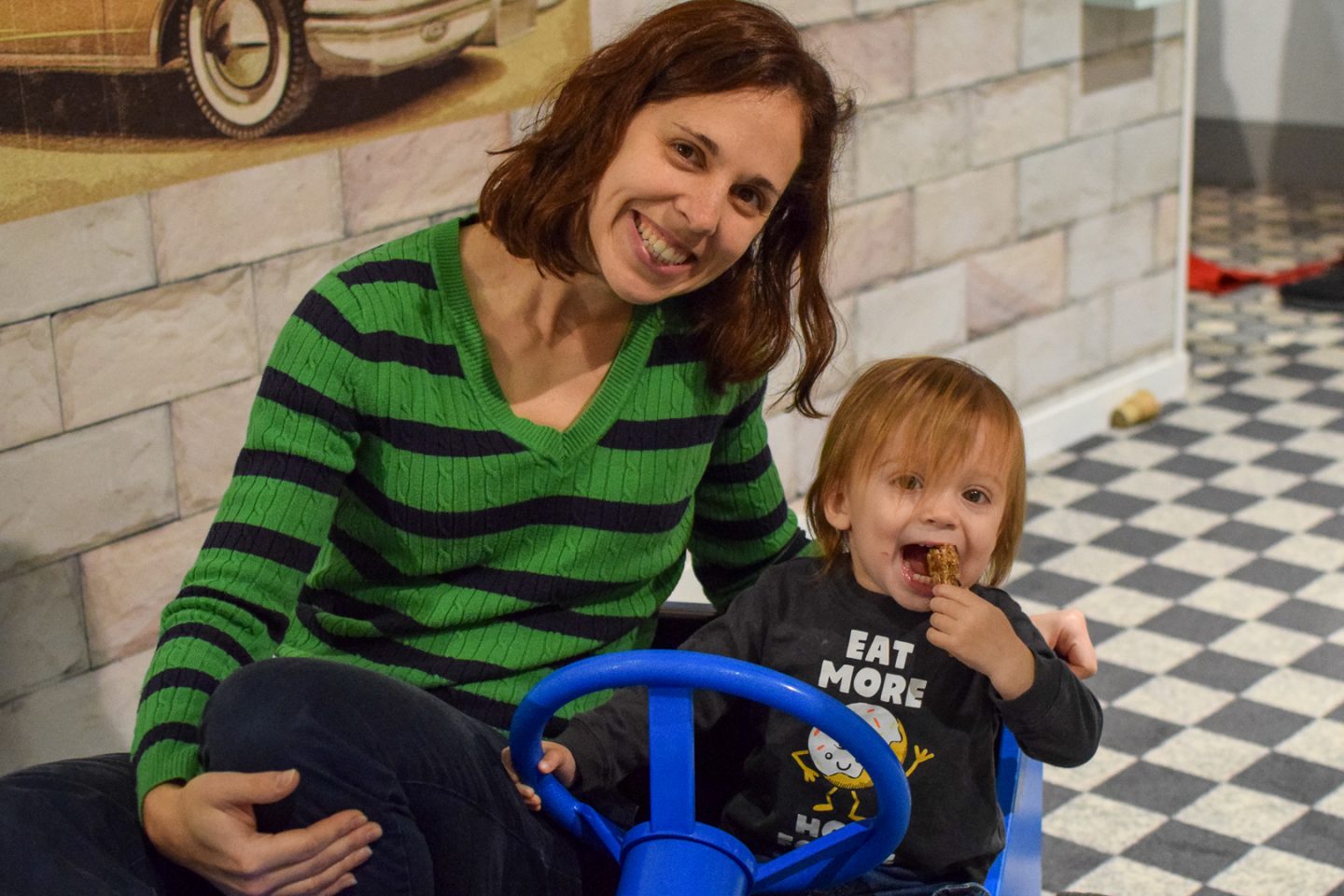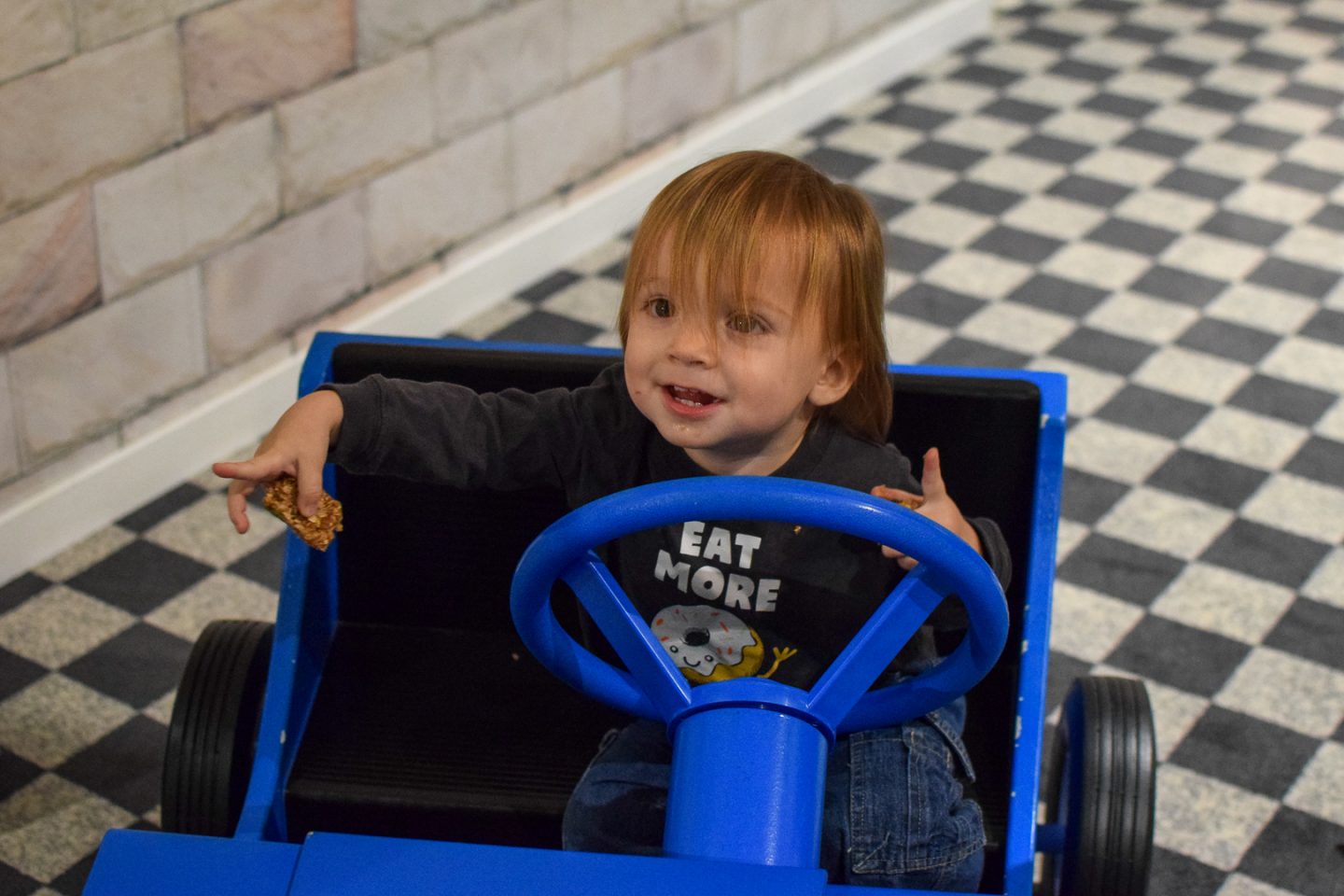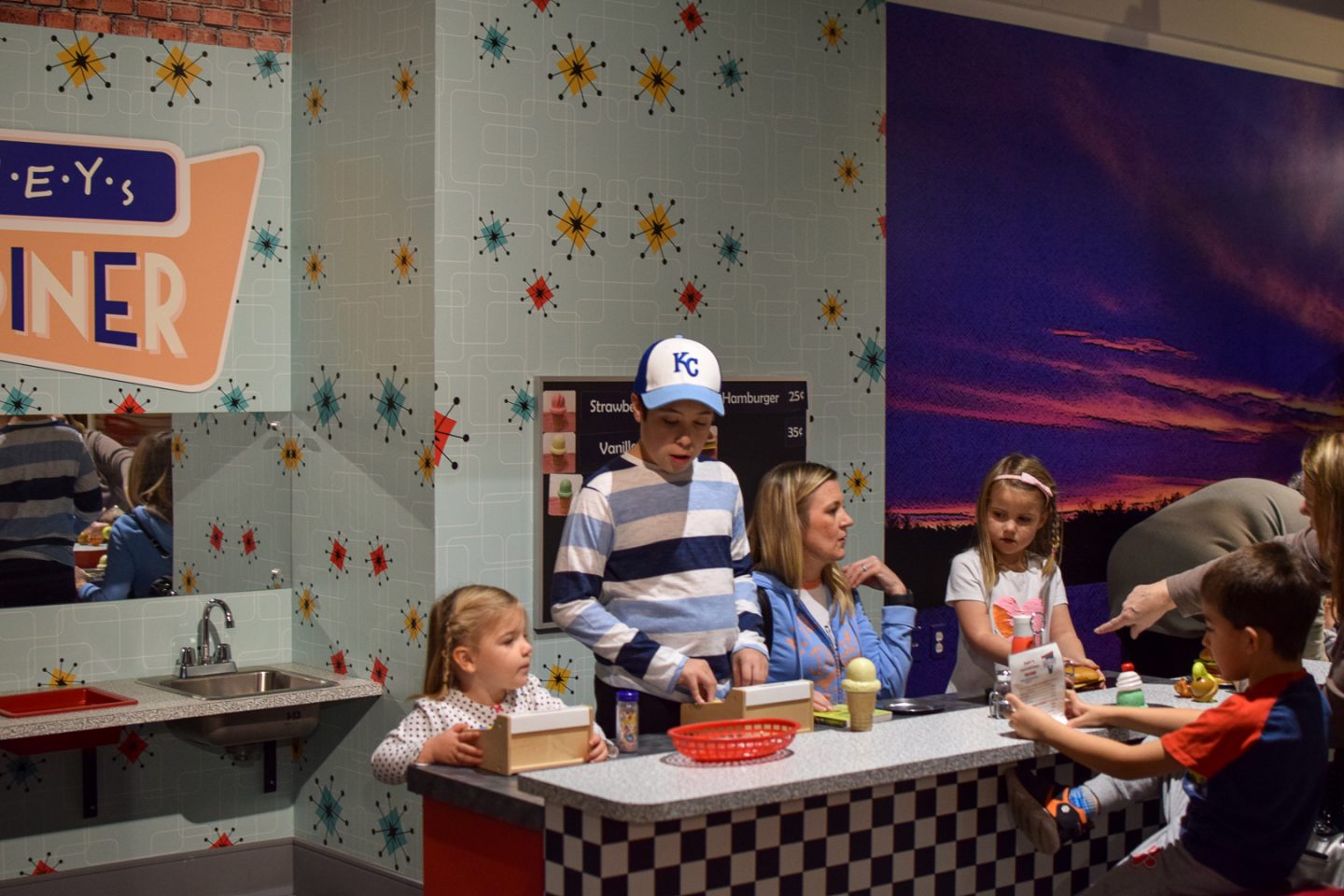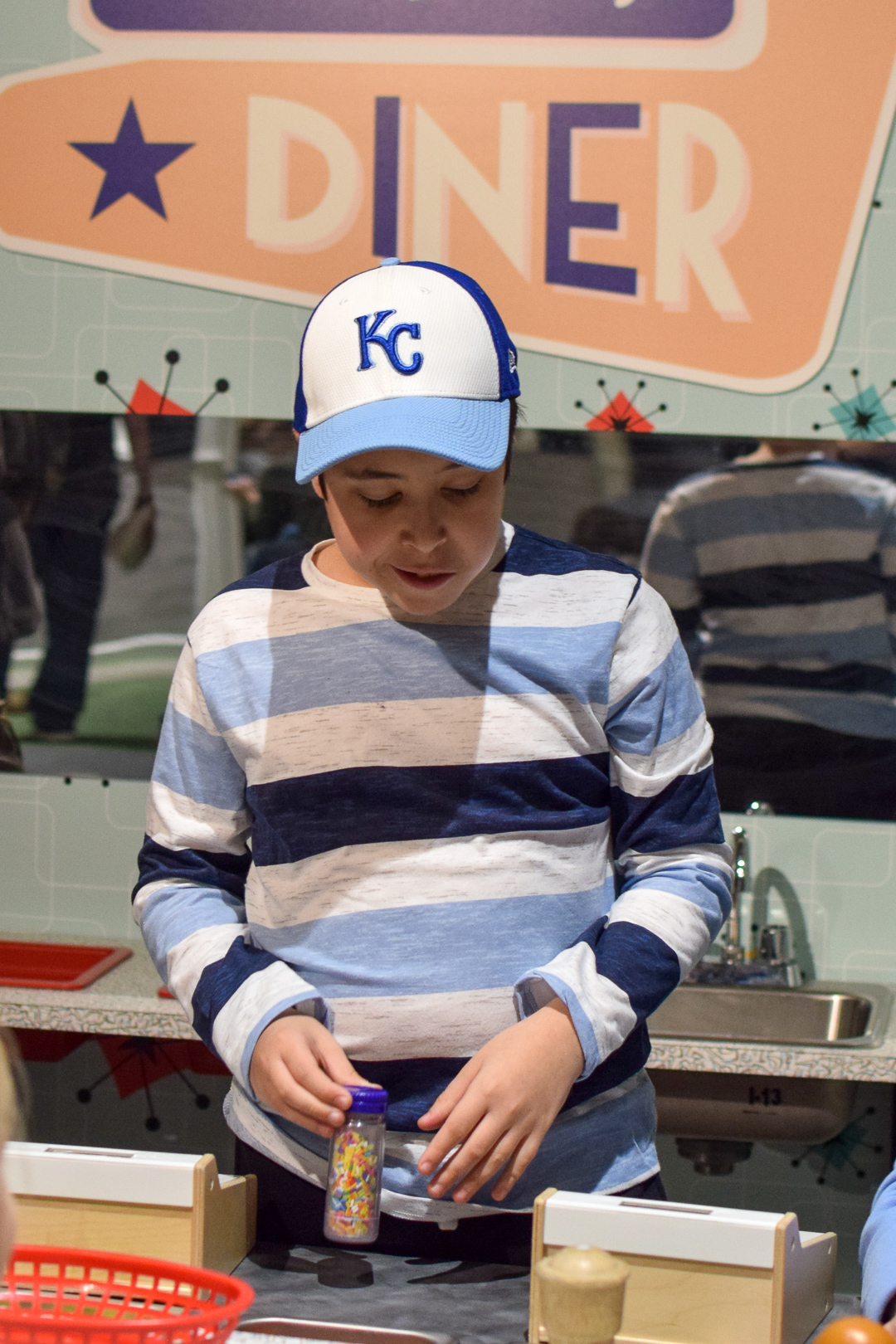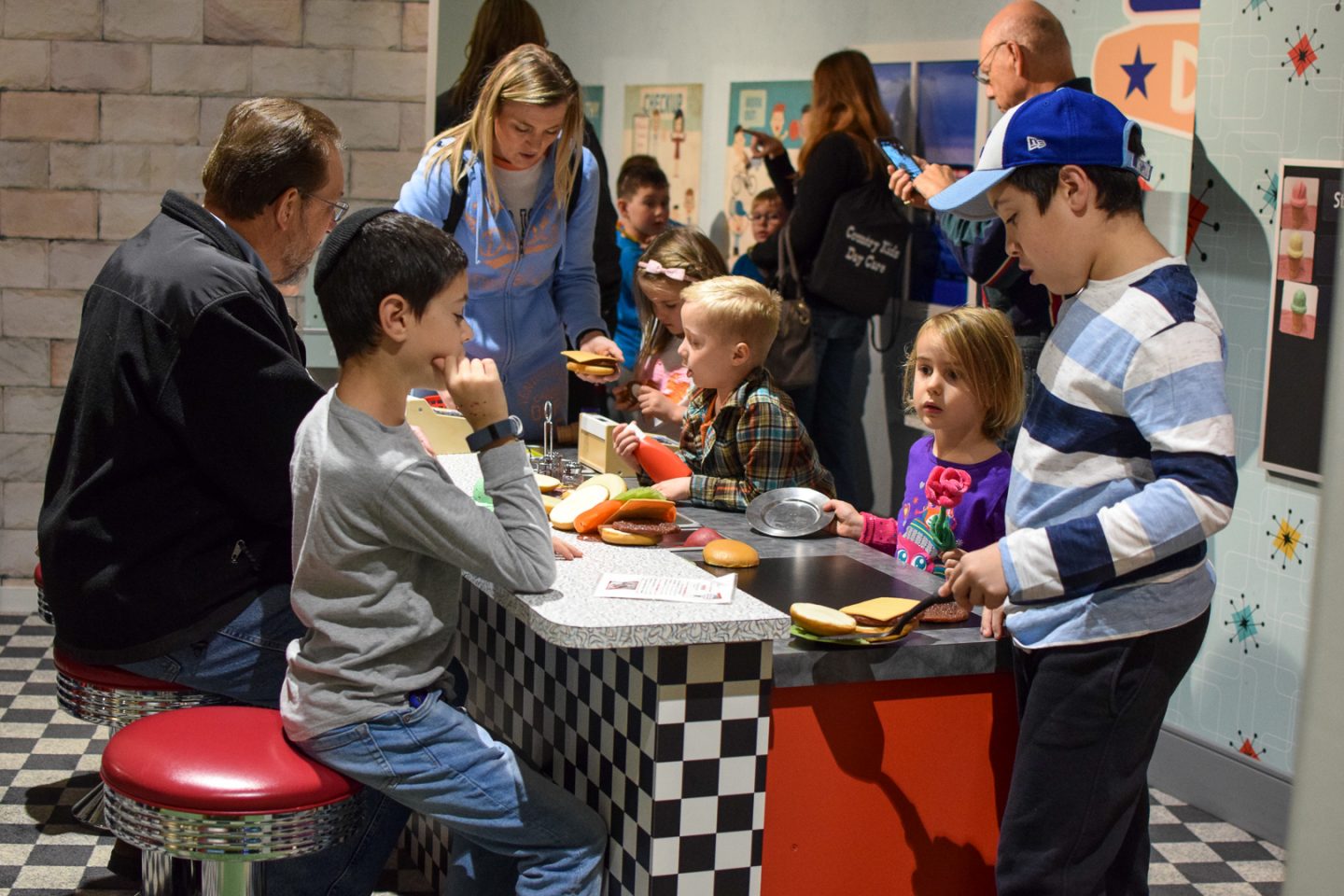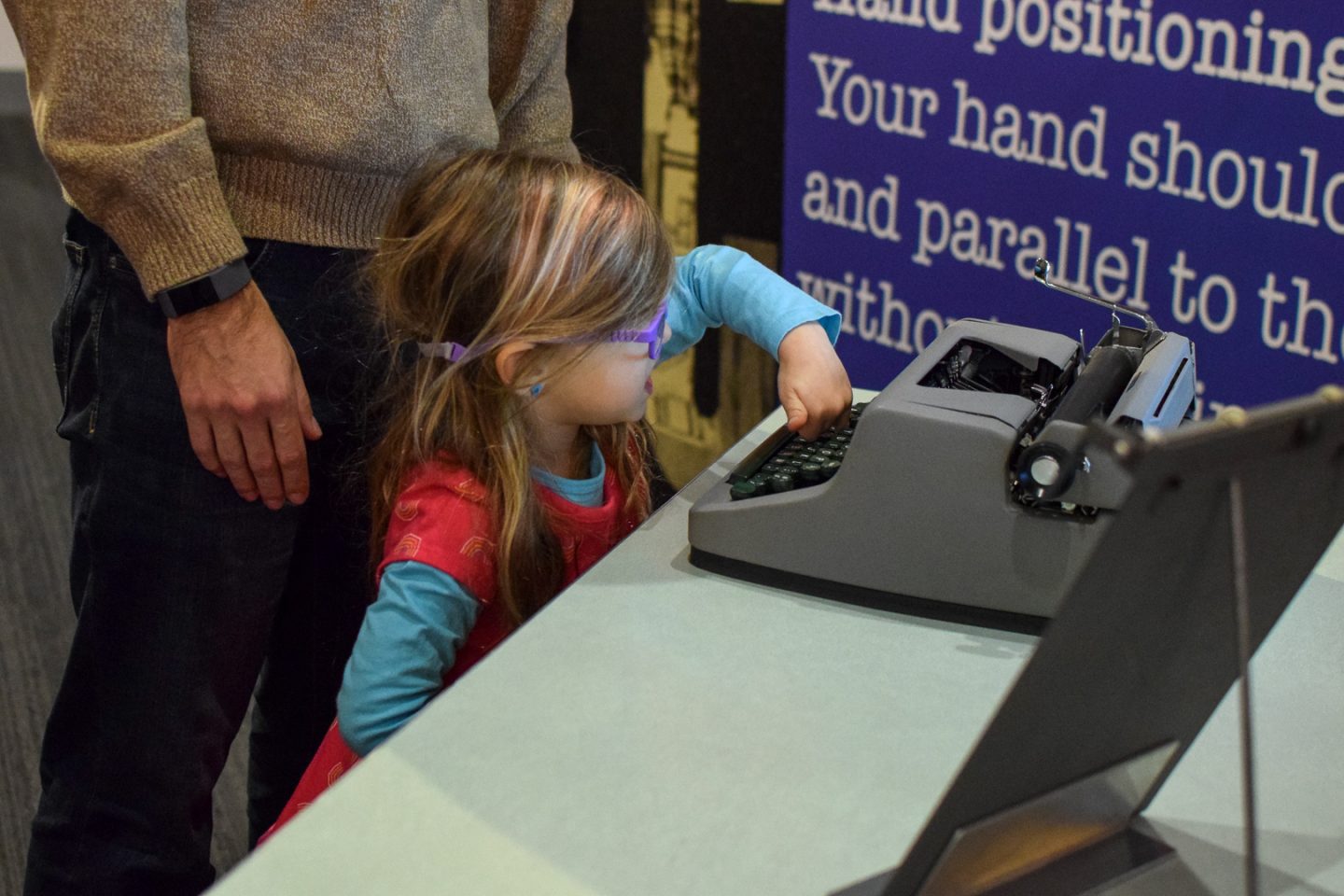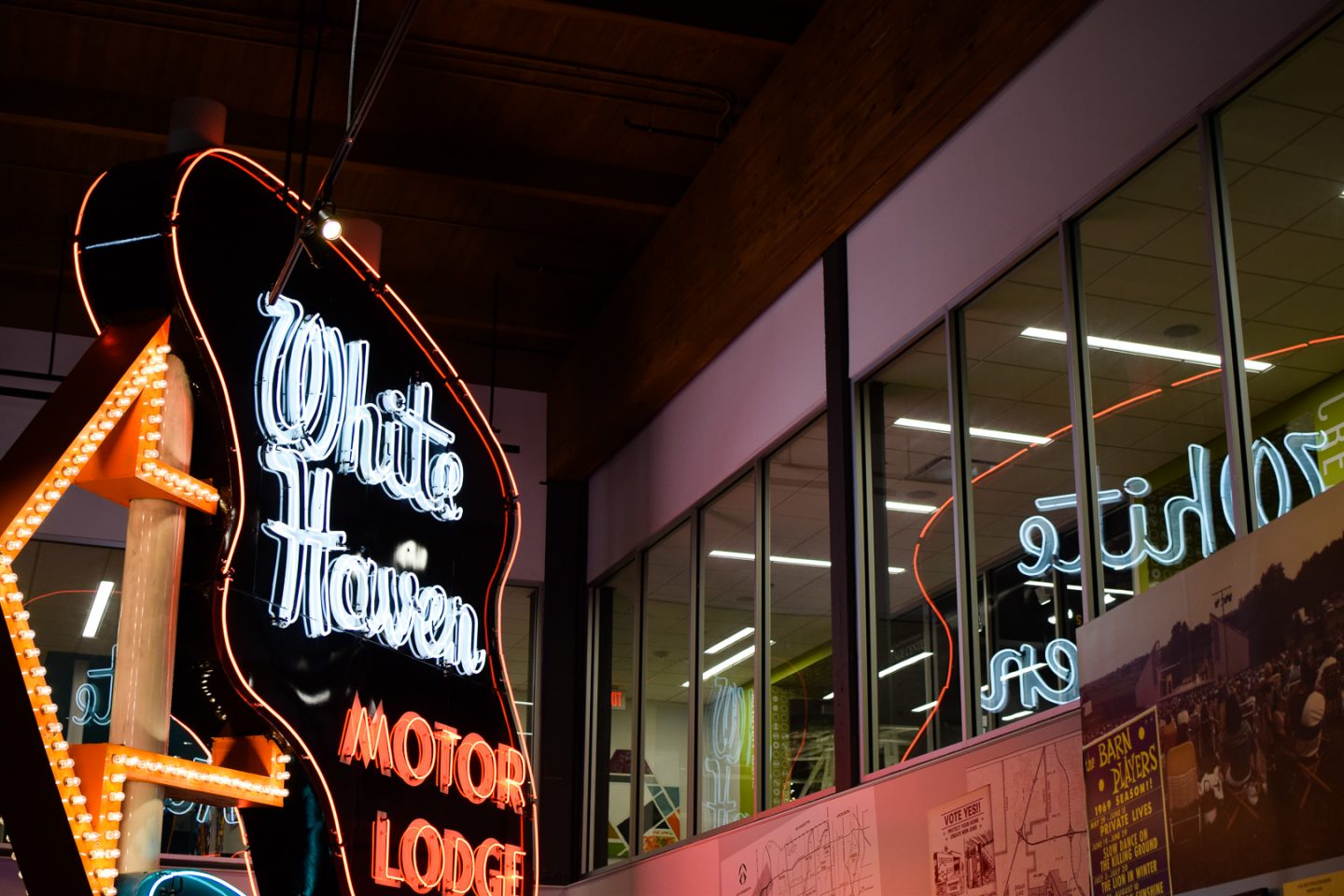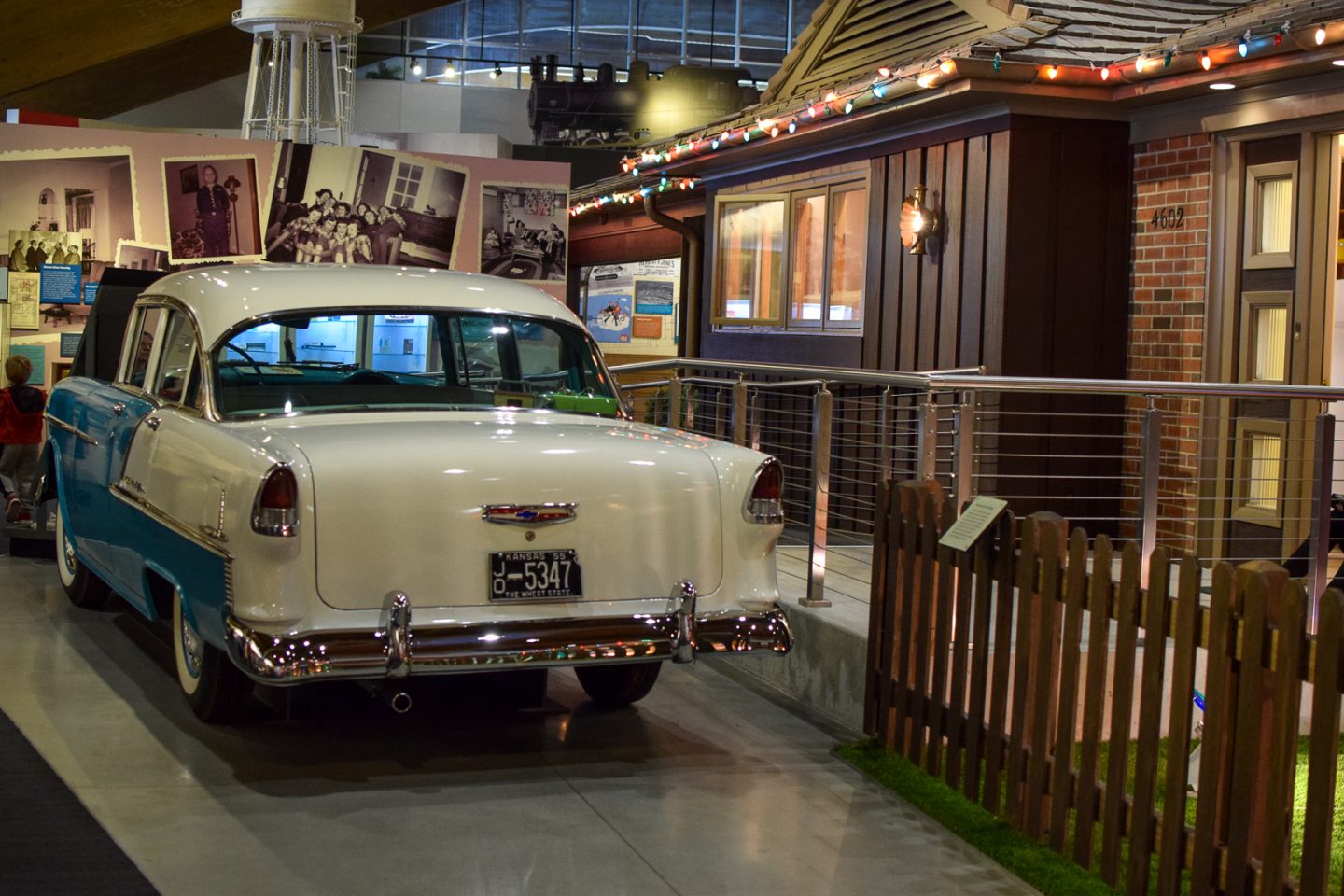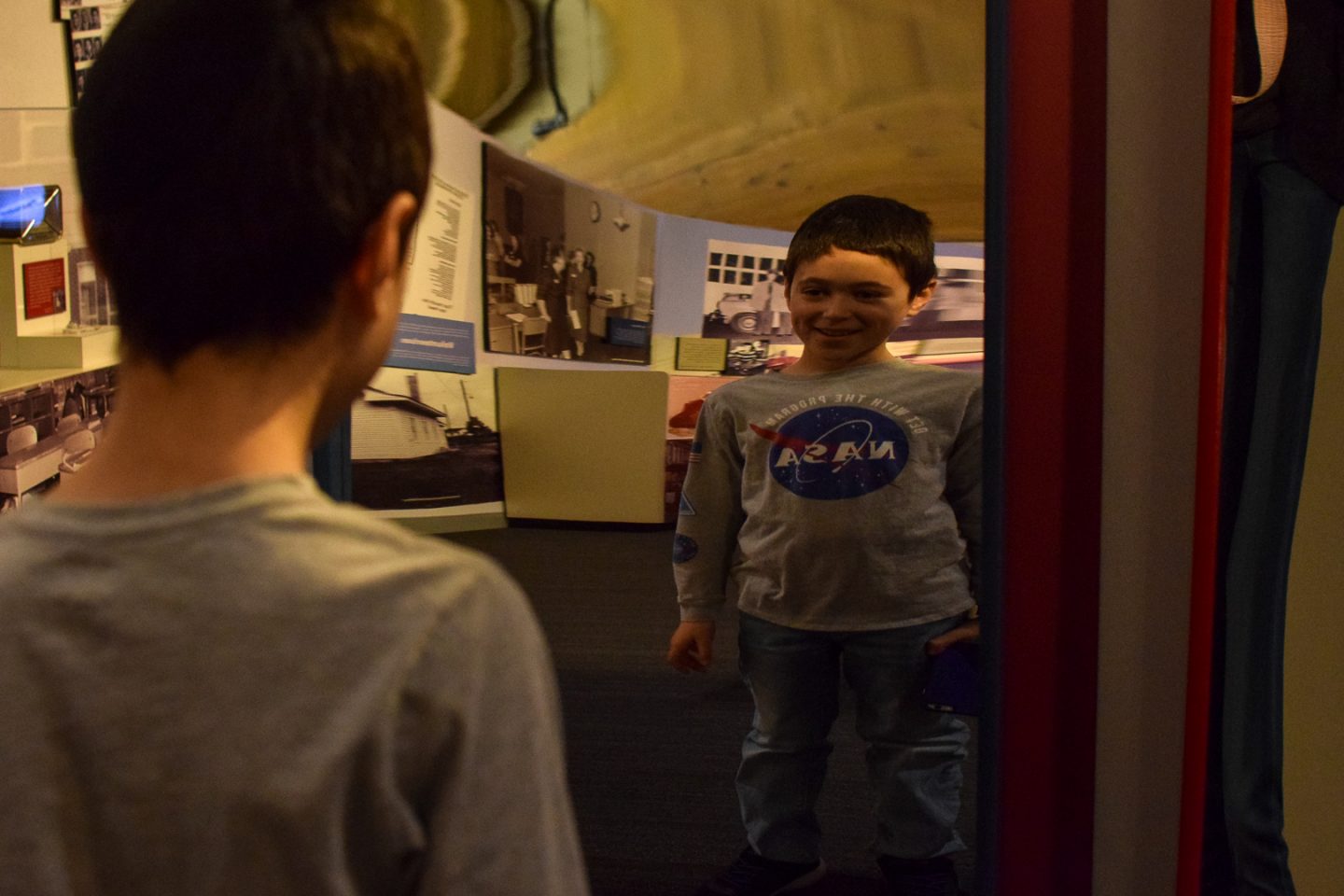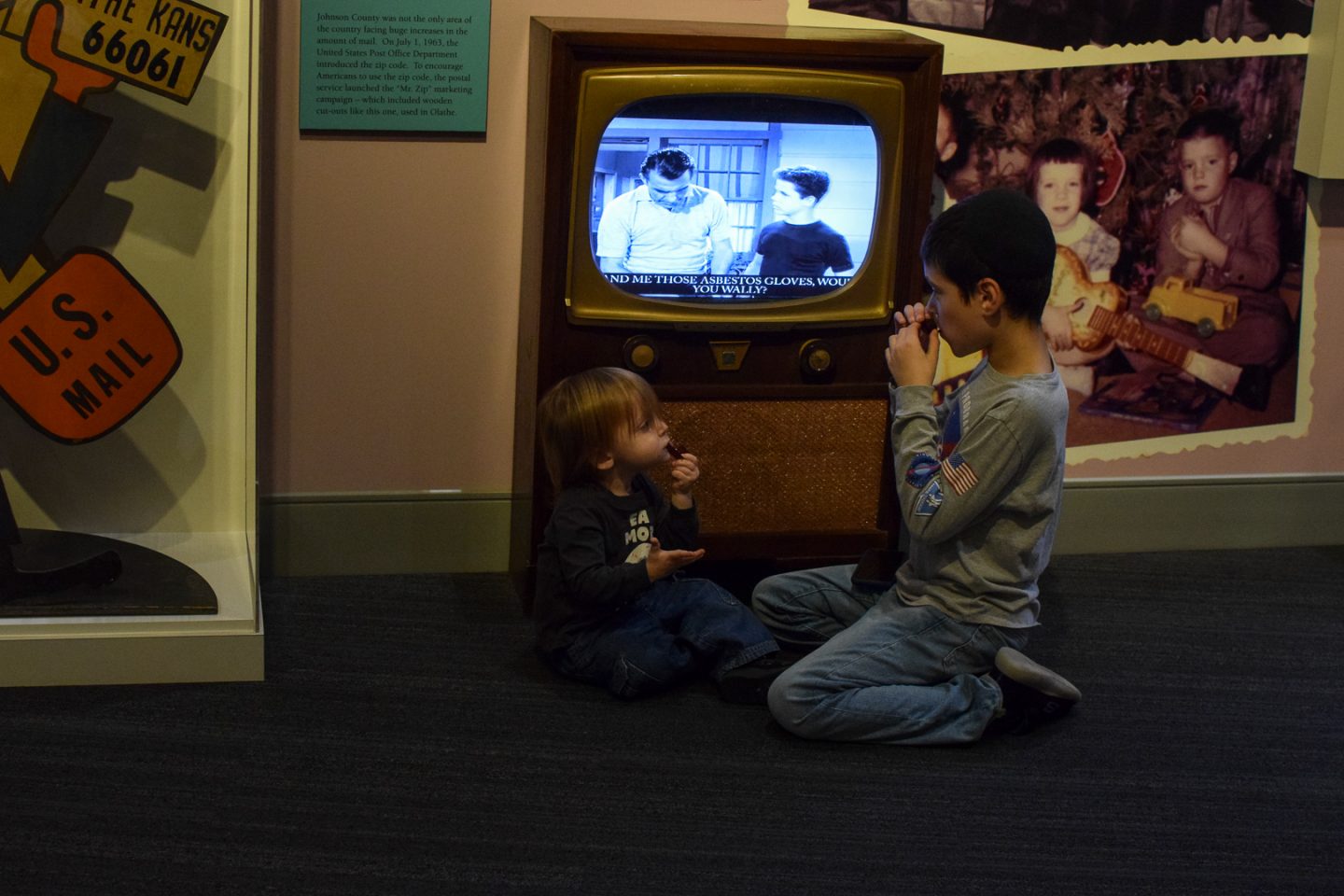 We got a few cousin group photos. Too bad the lighting wasn't great!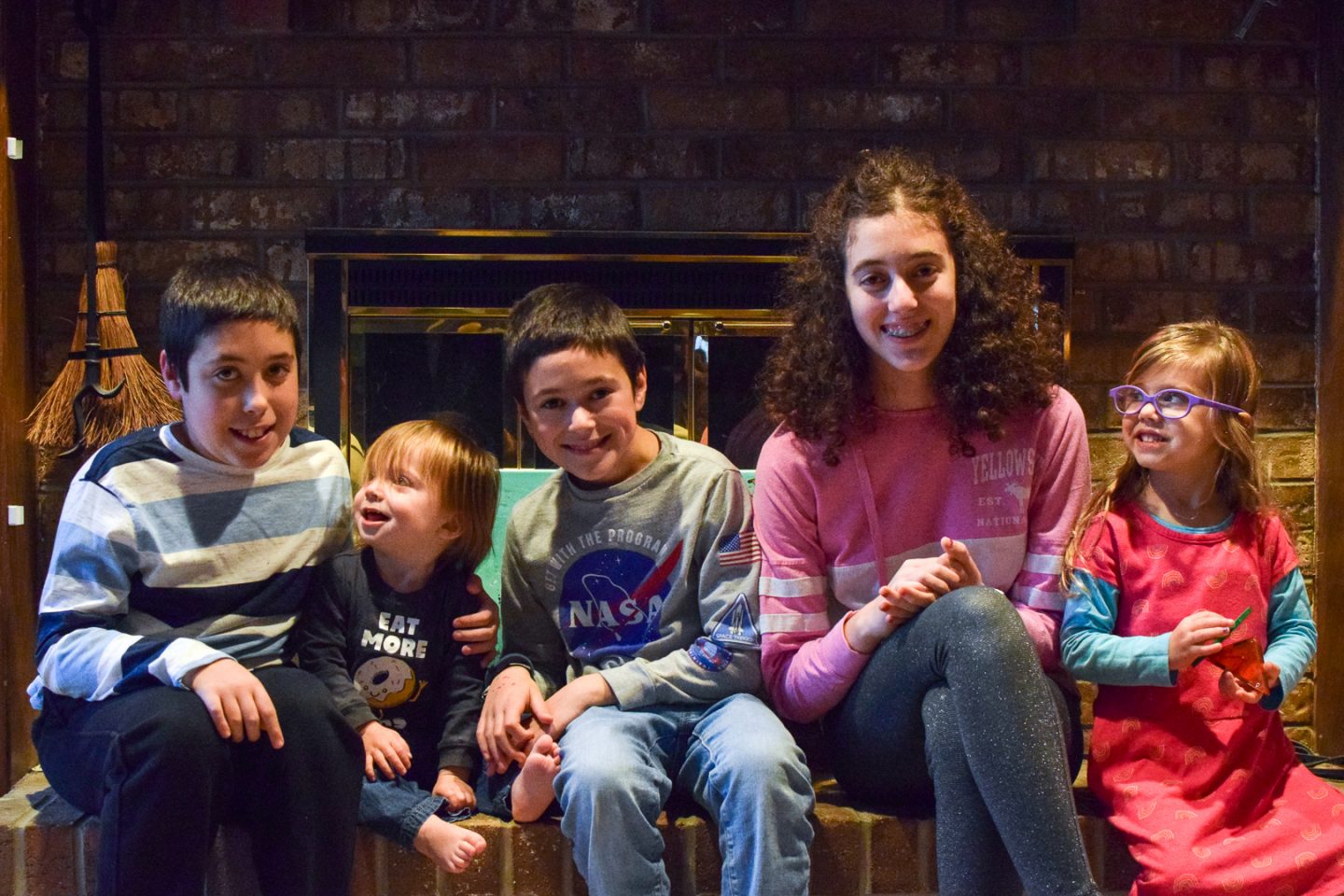 And with the grandparents!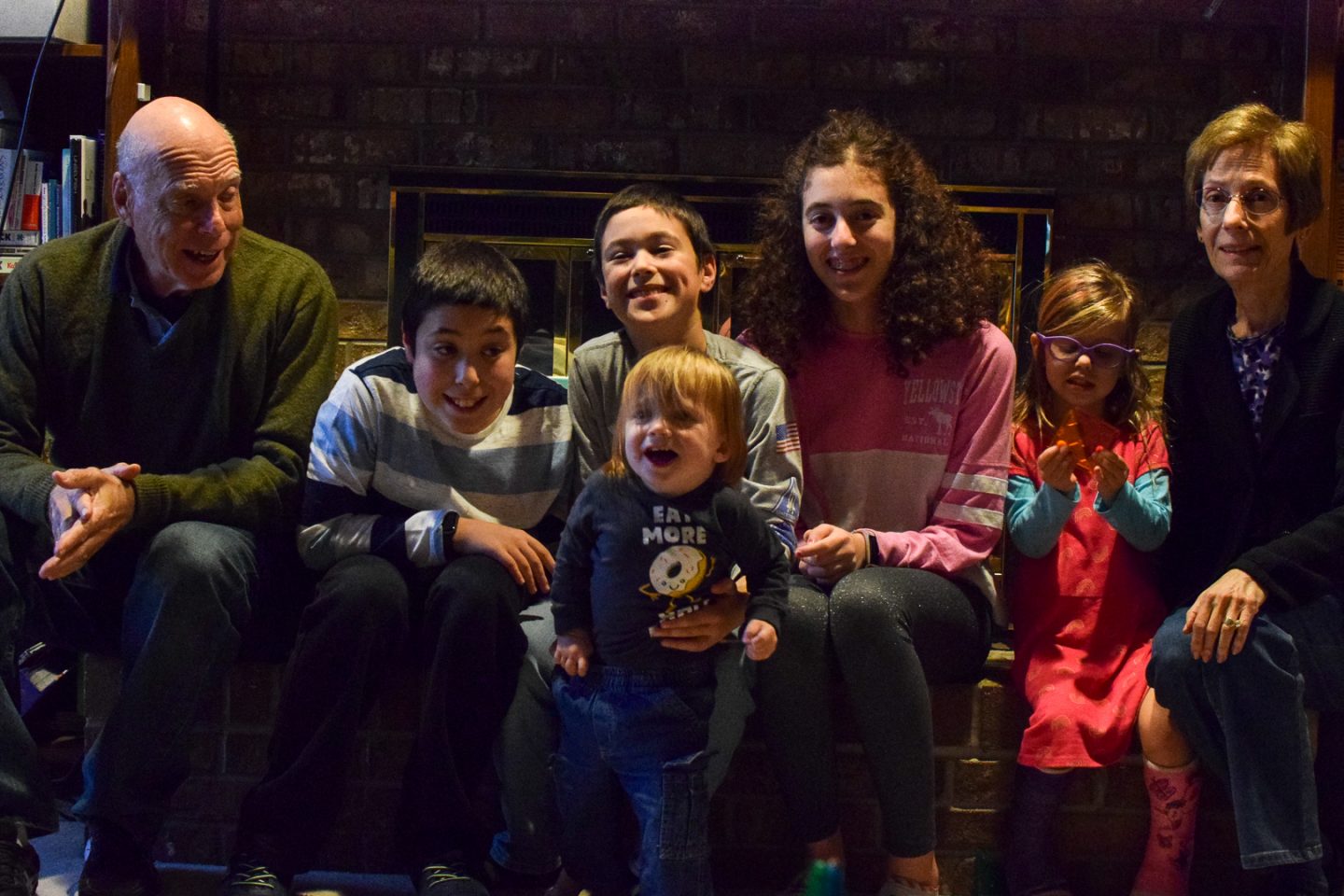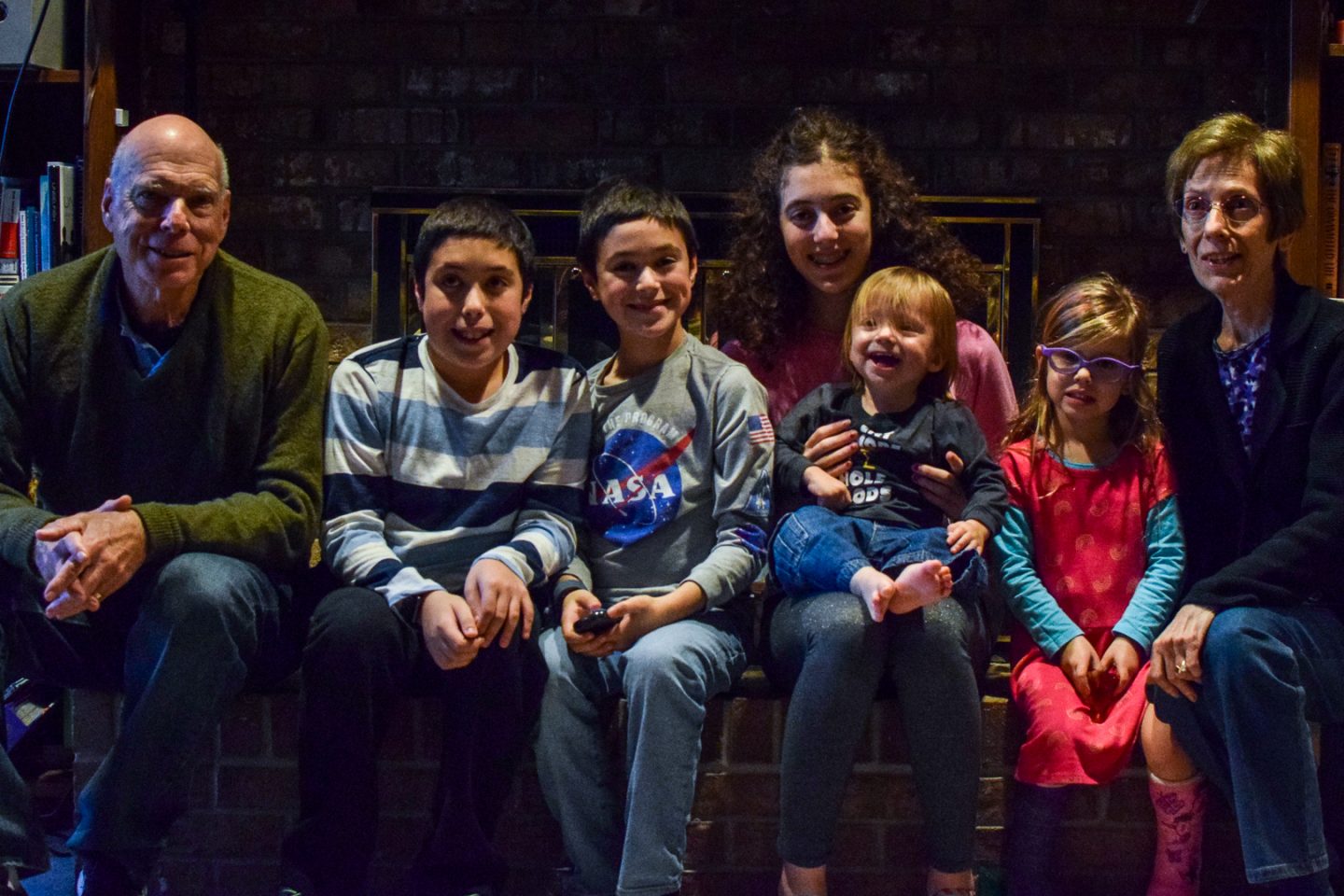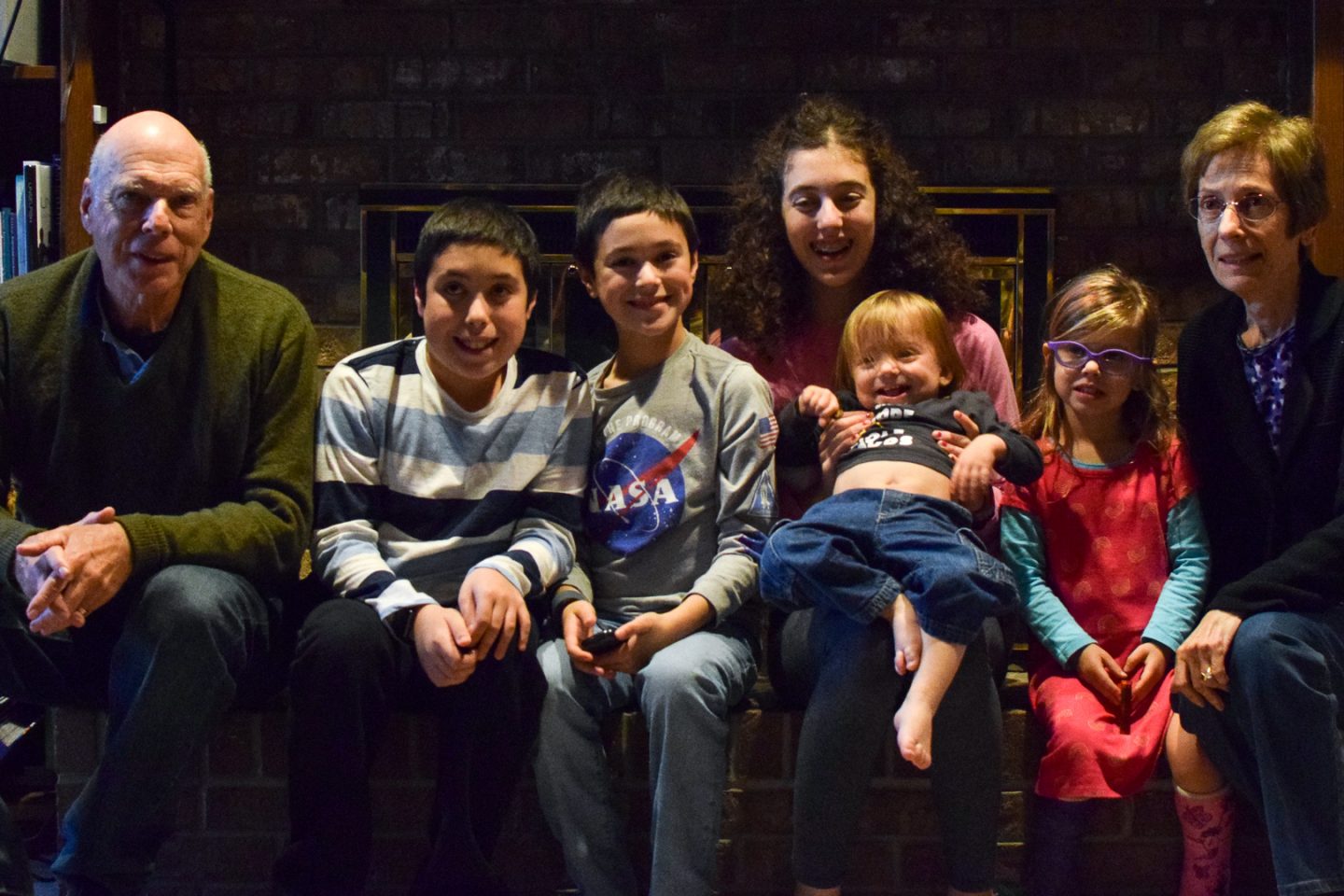 On Wednesday night, Dave and I and my brother and sister-in-law went to play trivia. Even with getting way more questions right than usual, we still came in last!
Thanksgiving morning brought more cousin play time.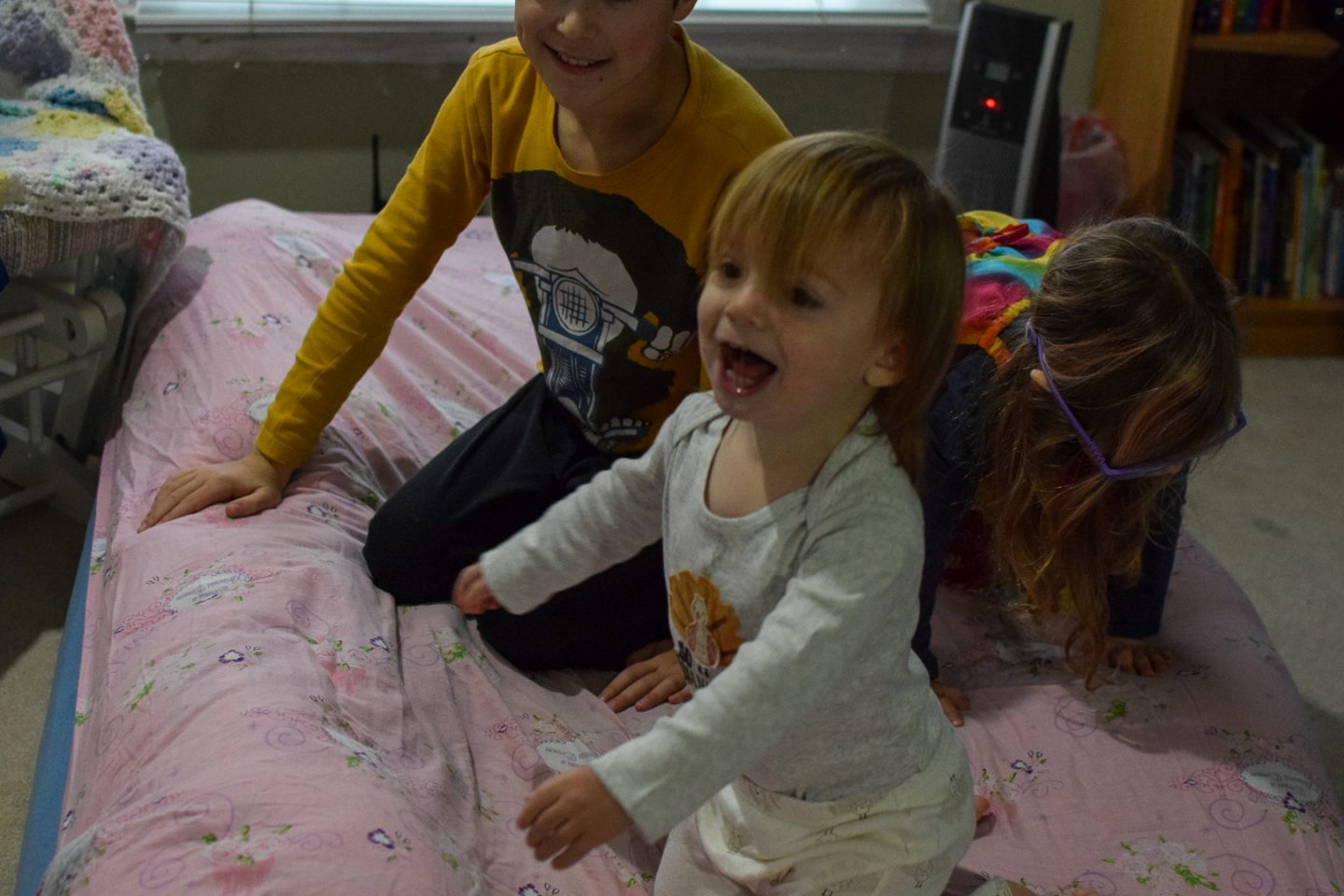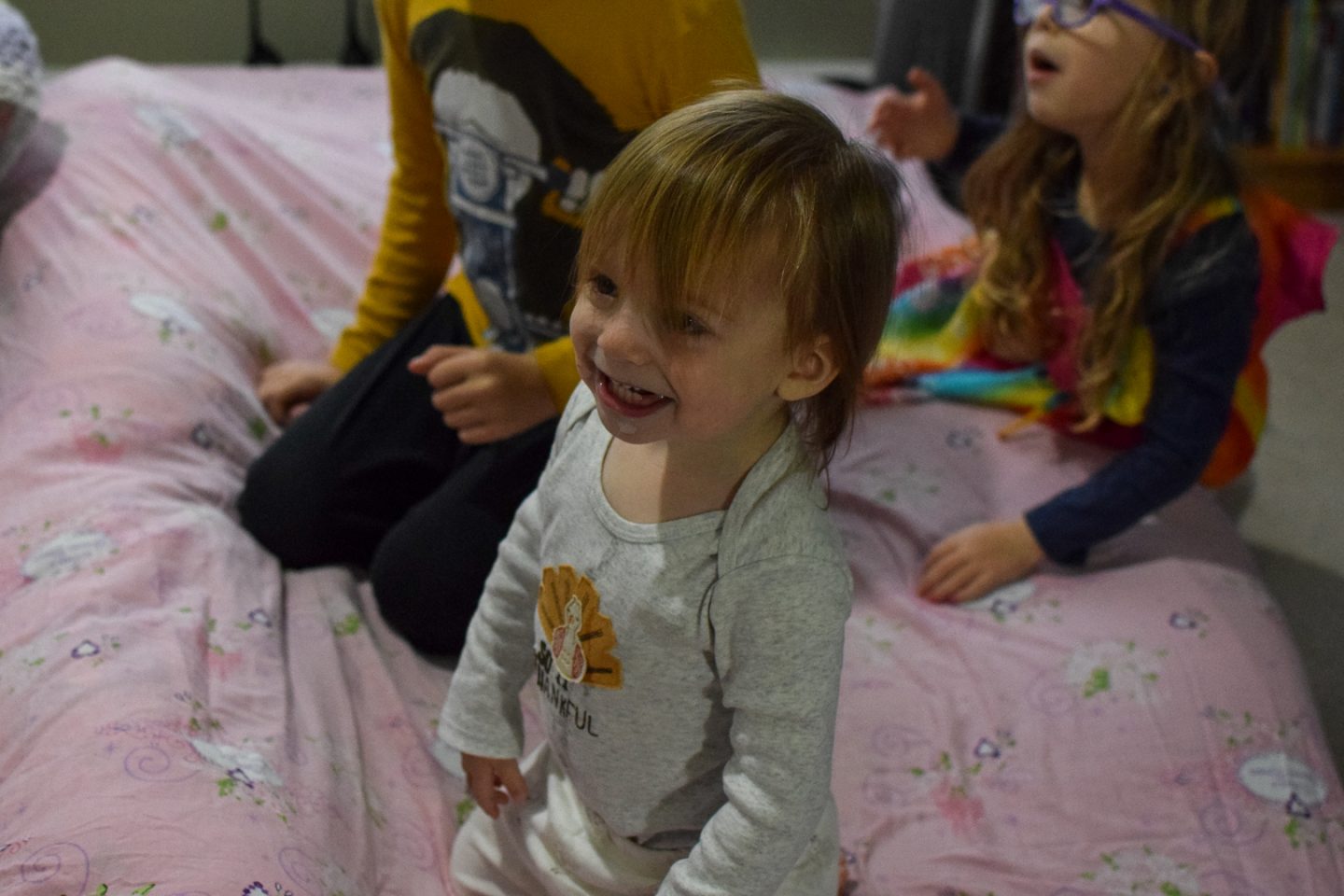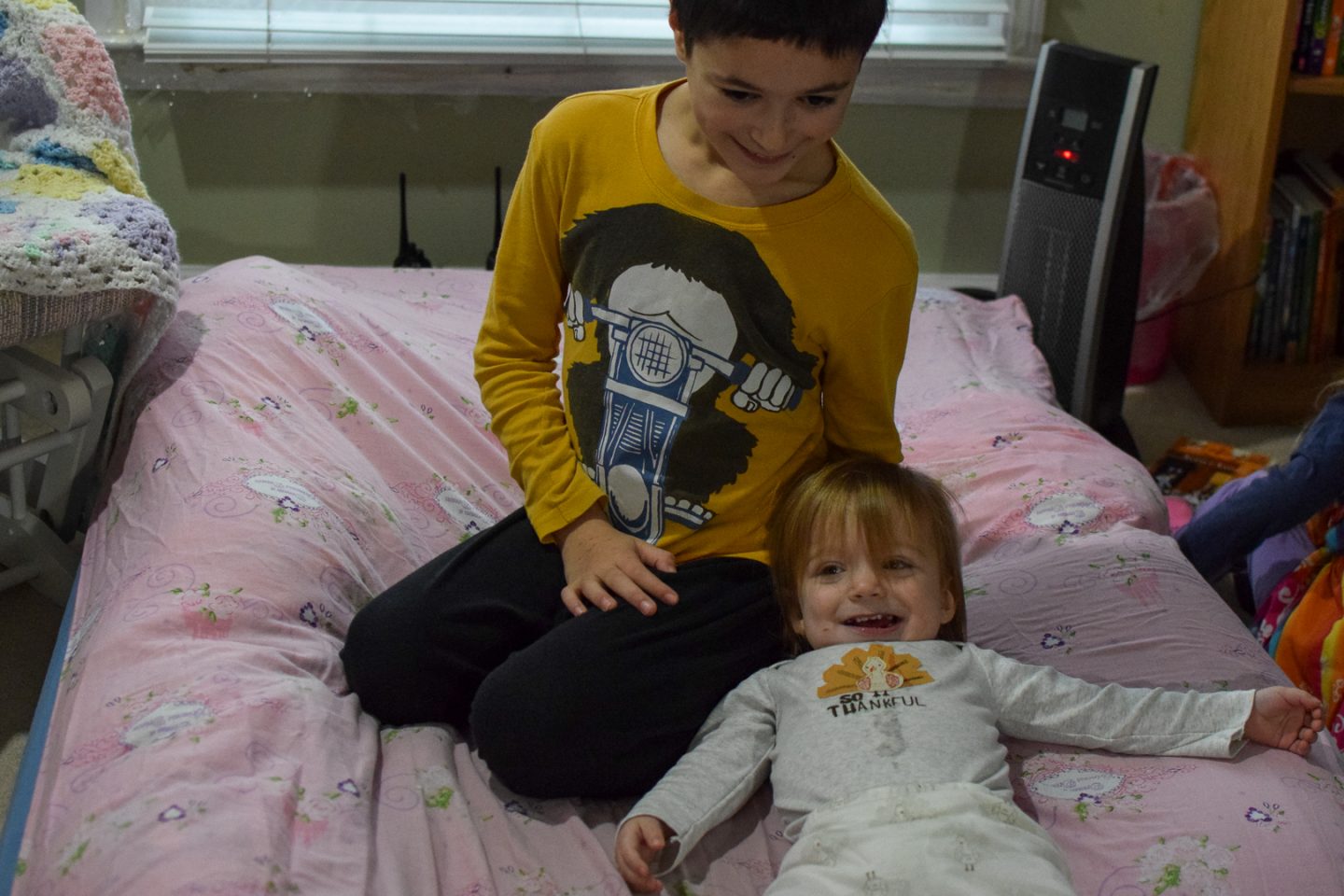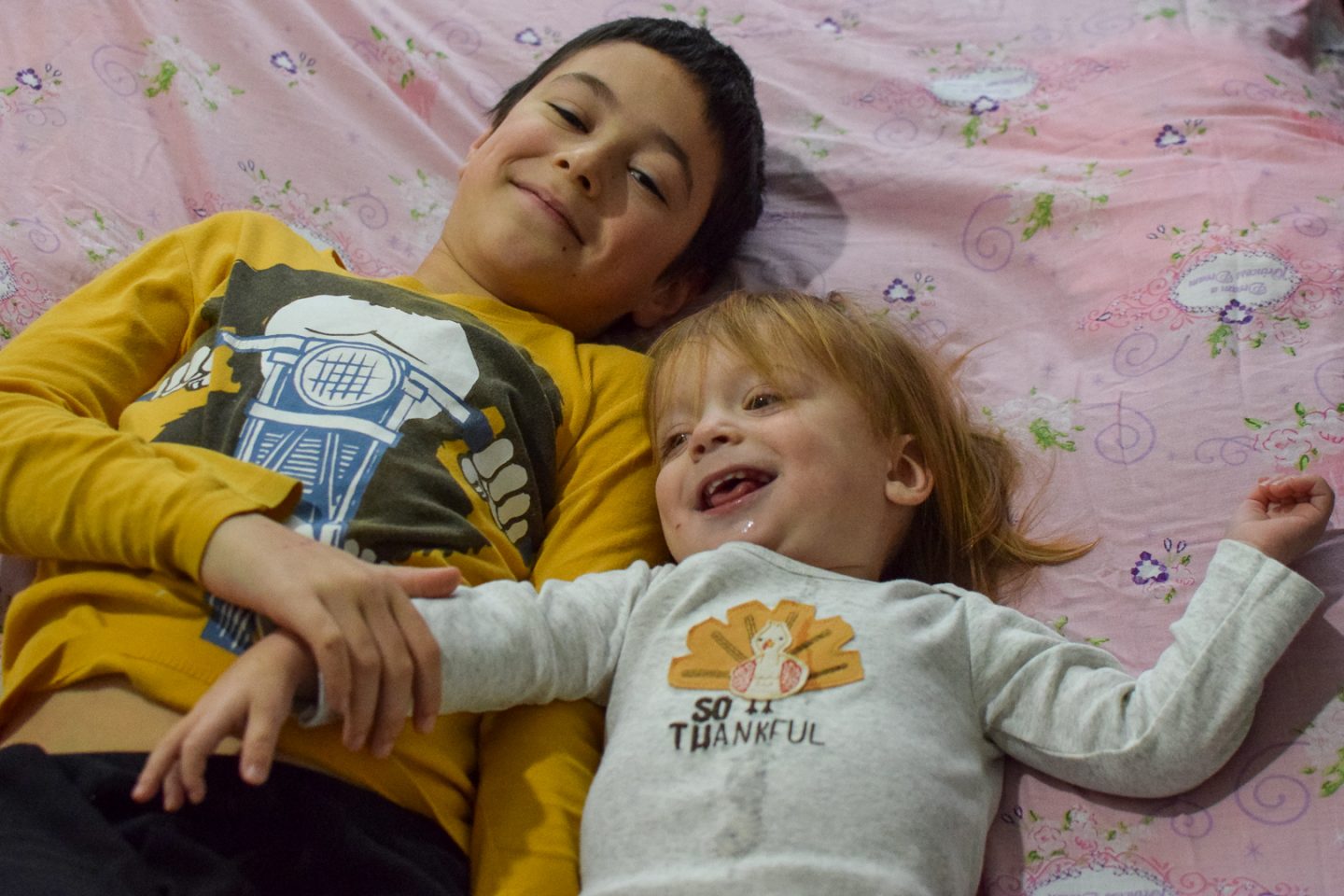 My sister-in-law did most of the Thanksgiving cooking. I took pictures!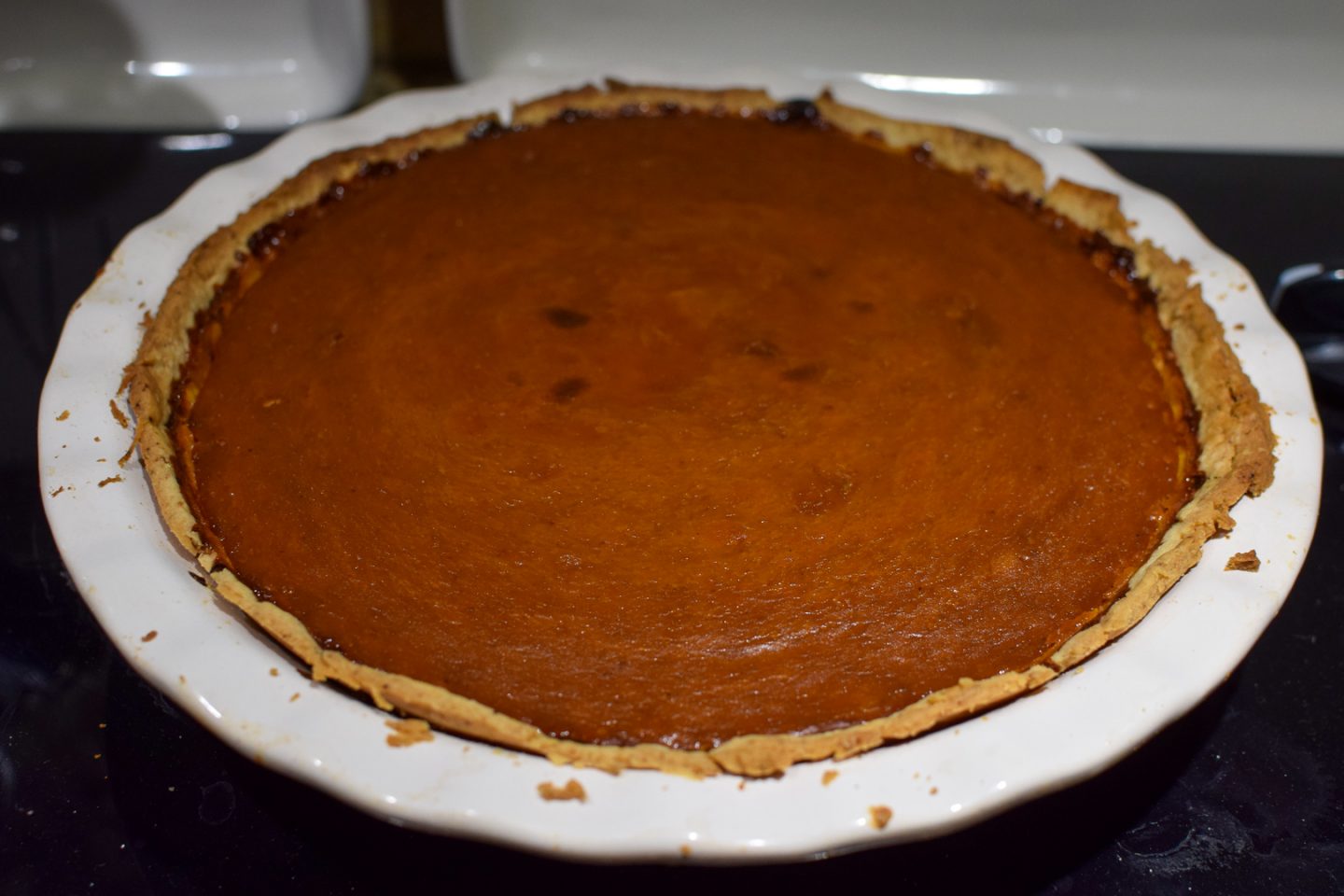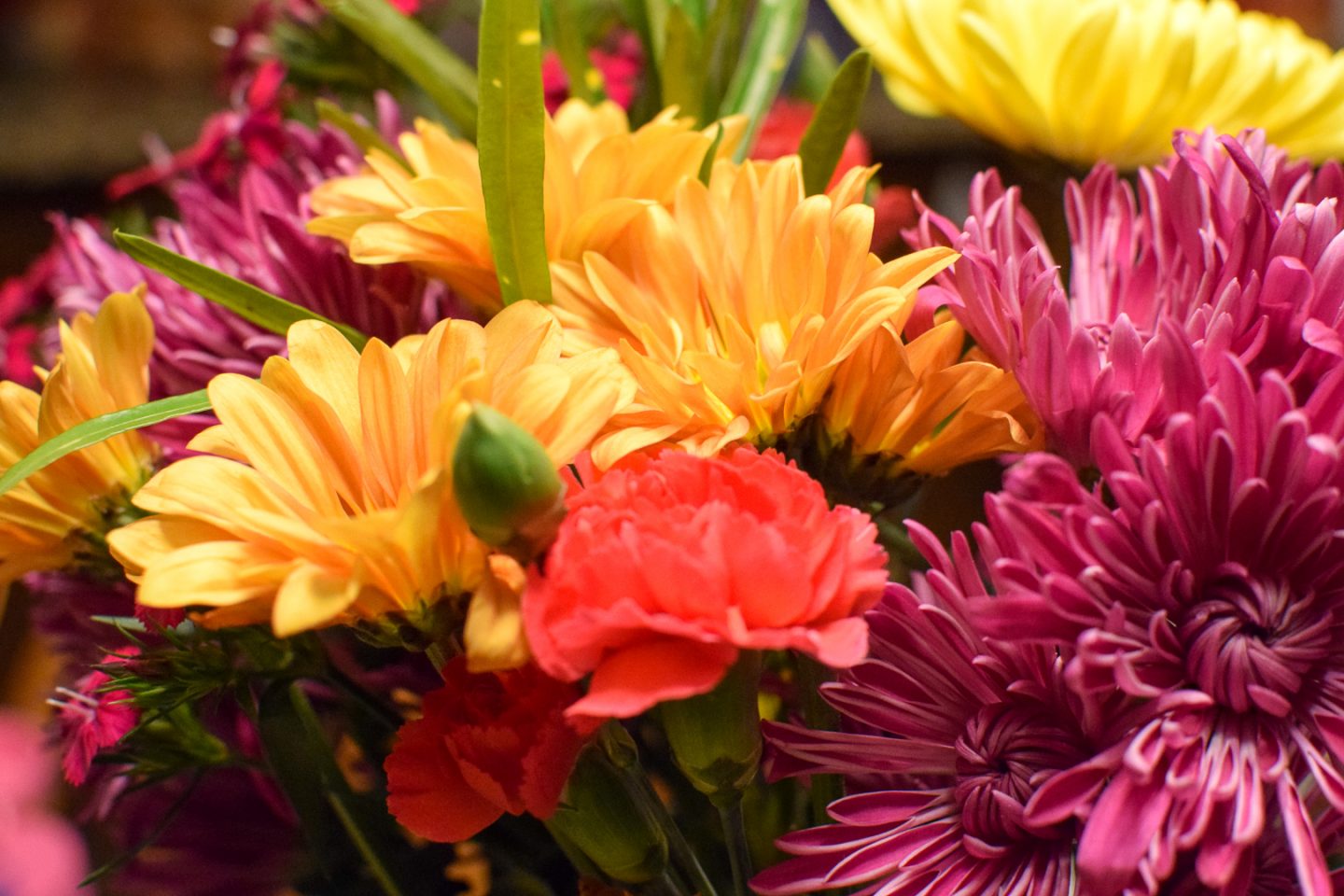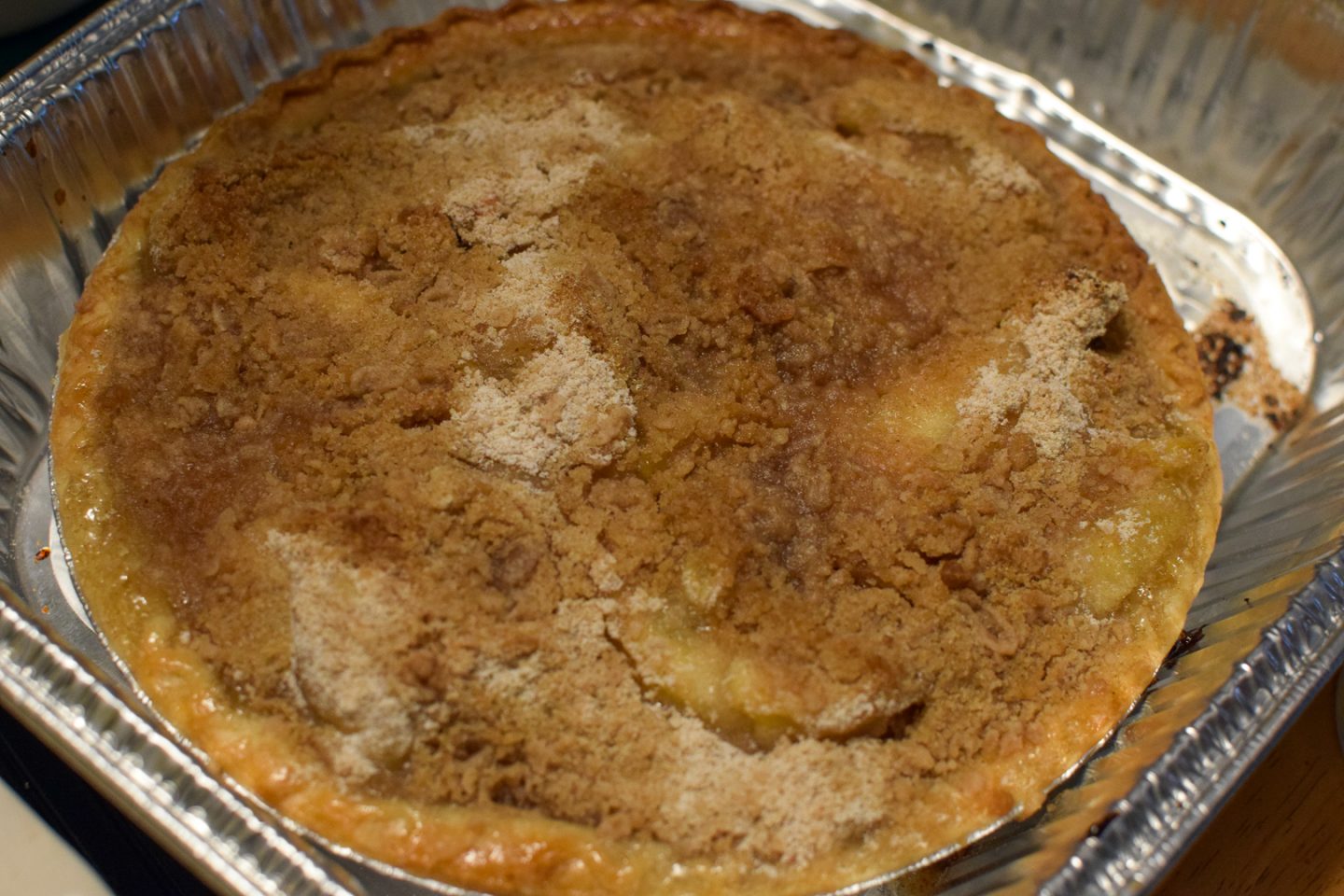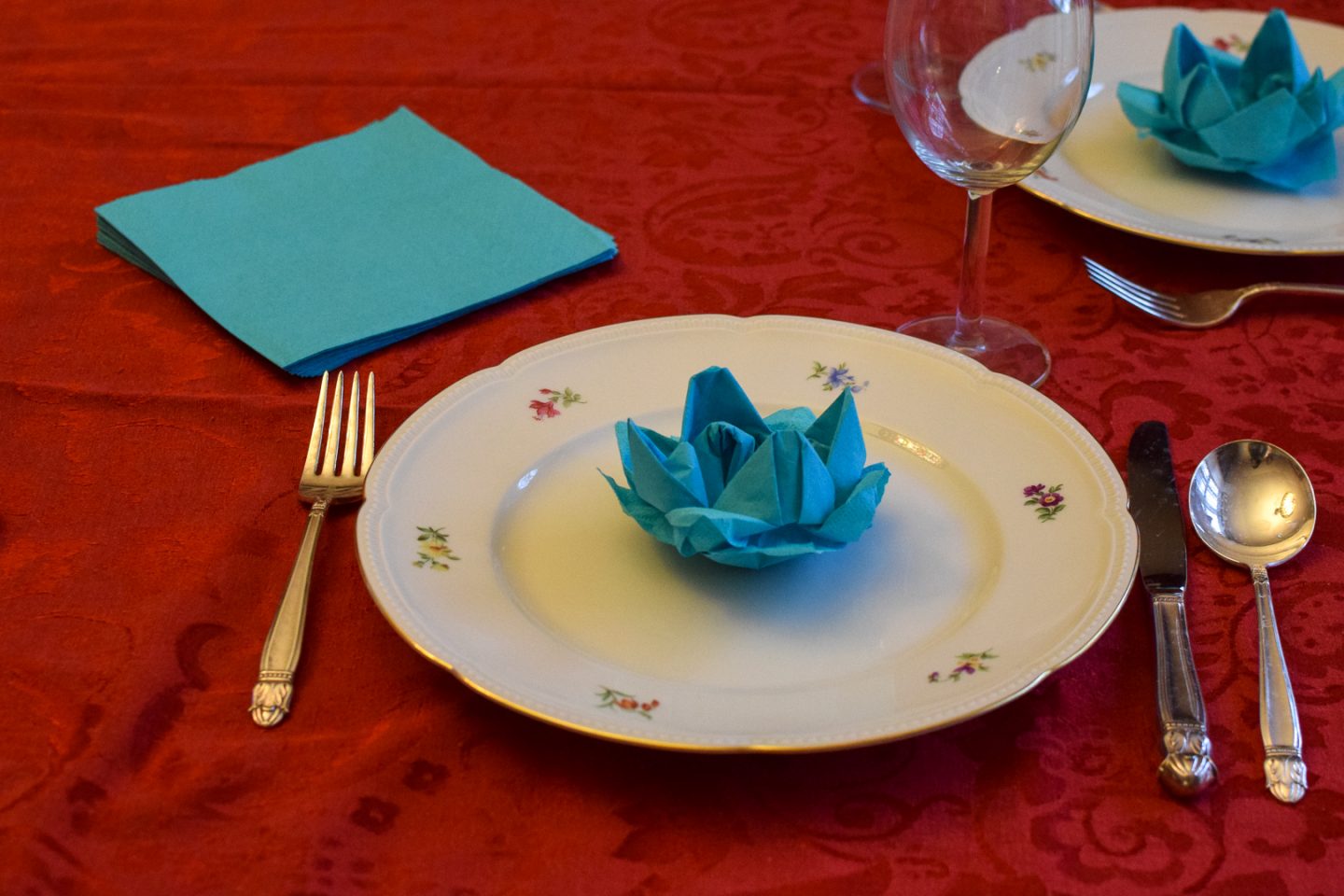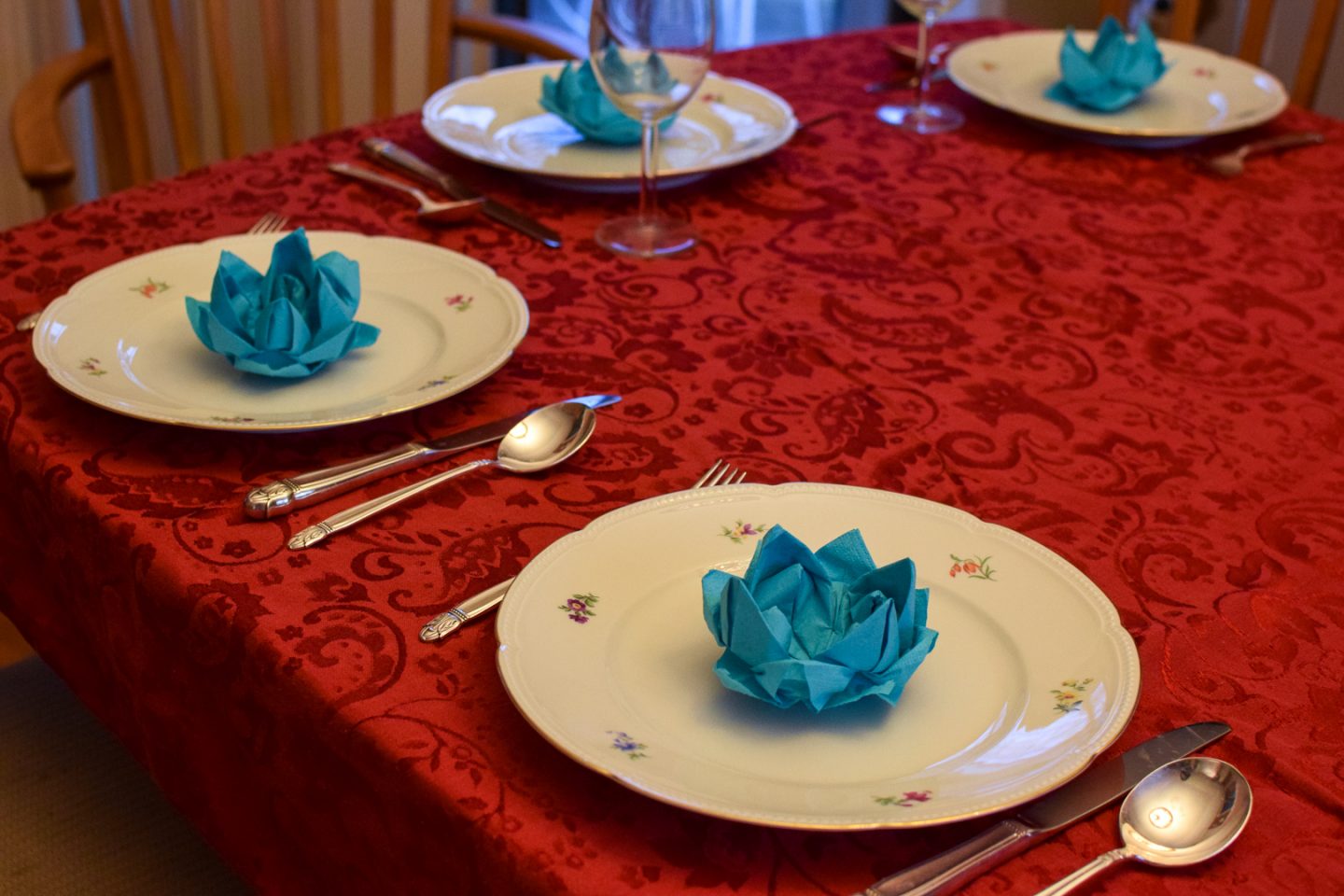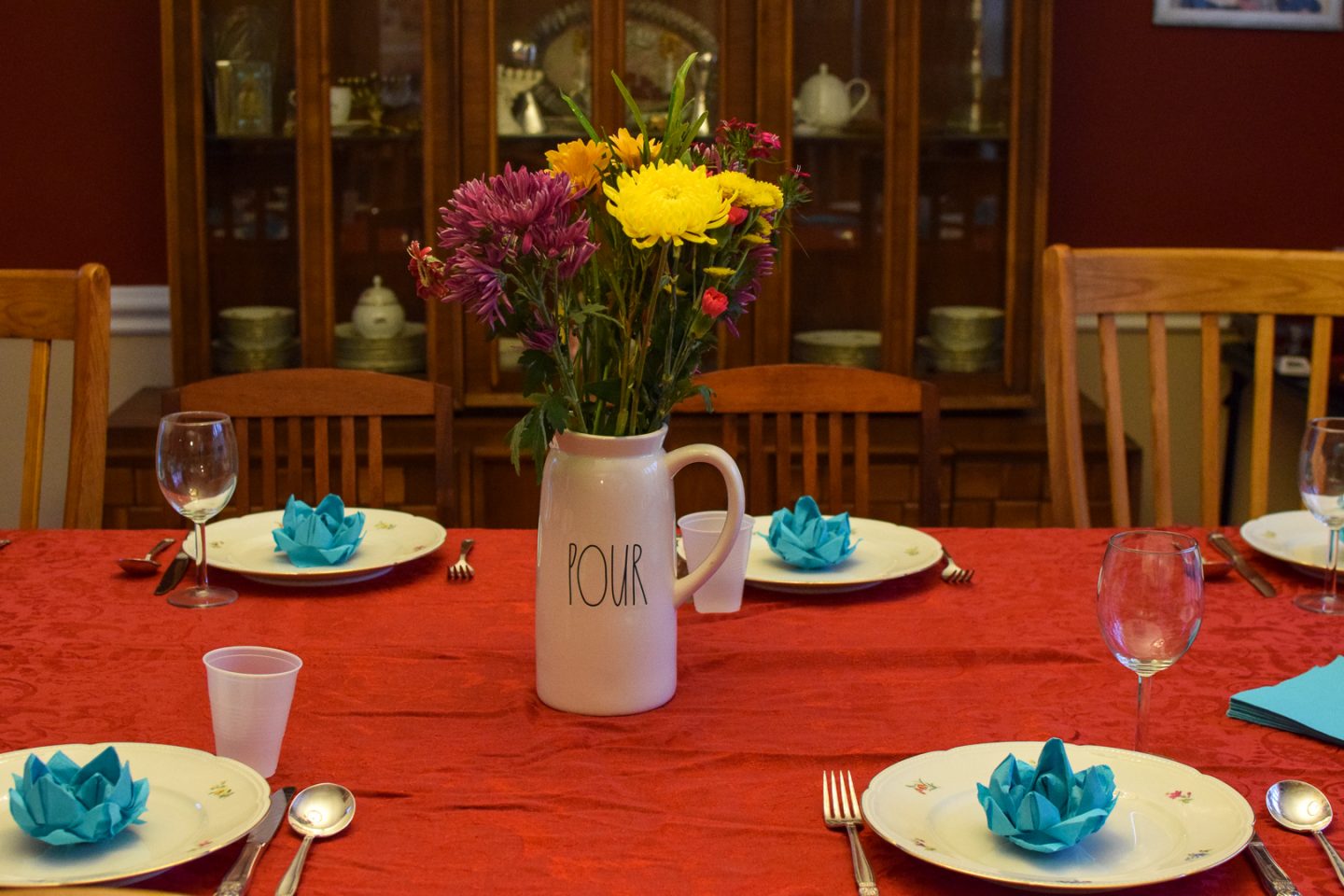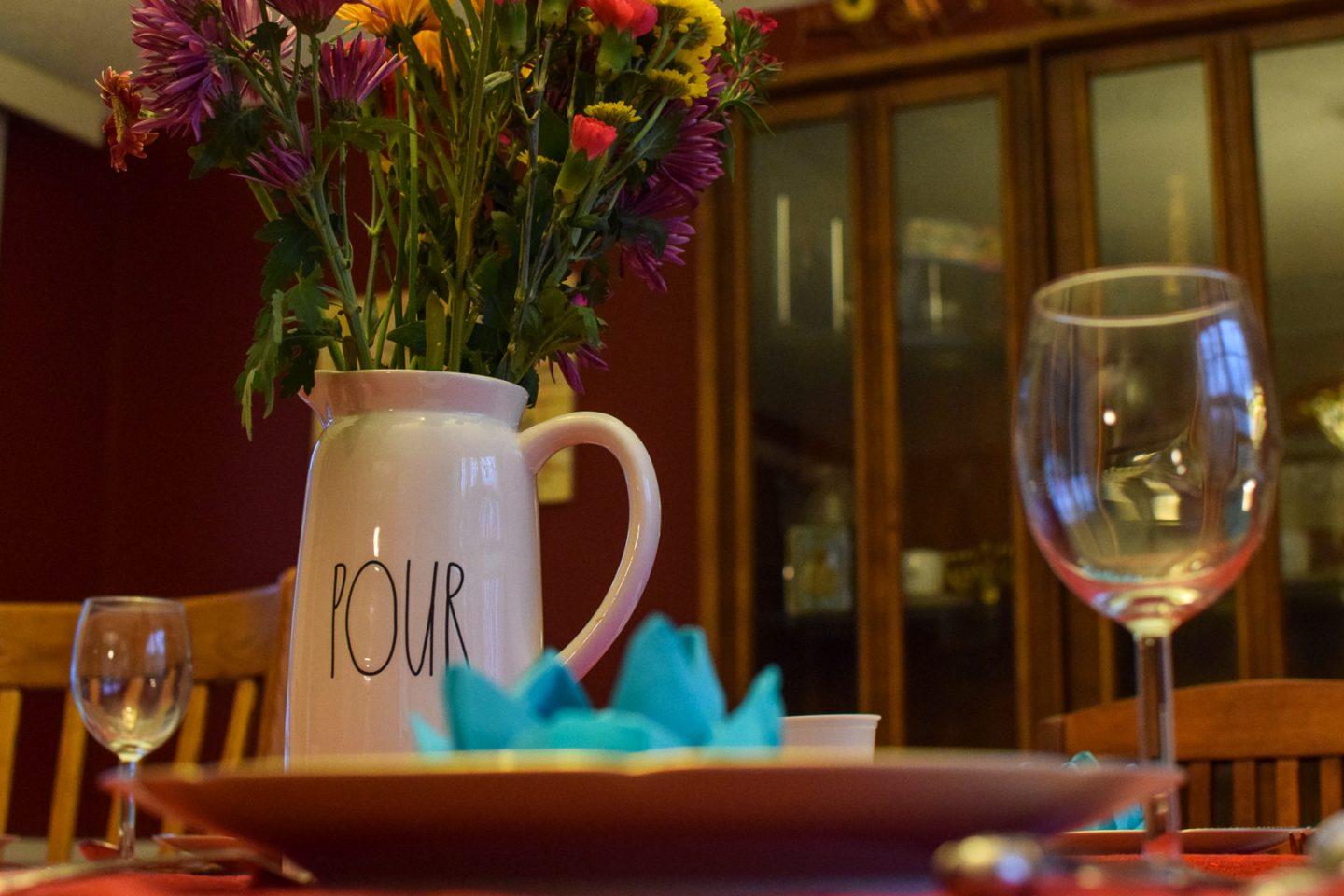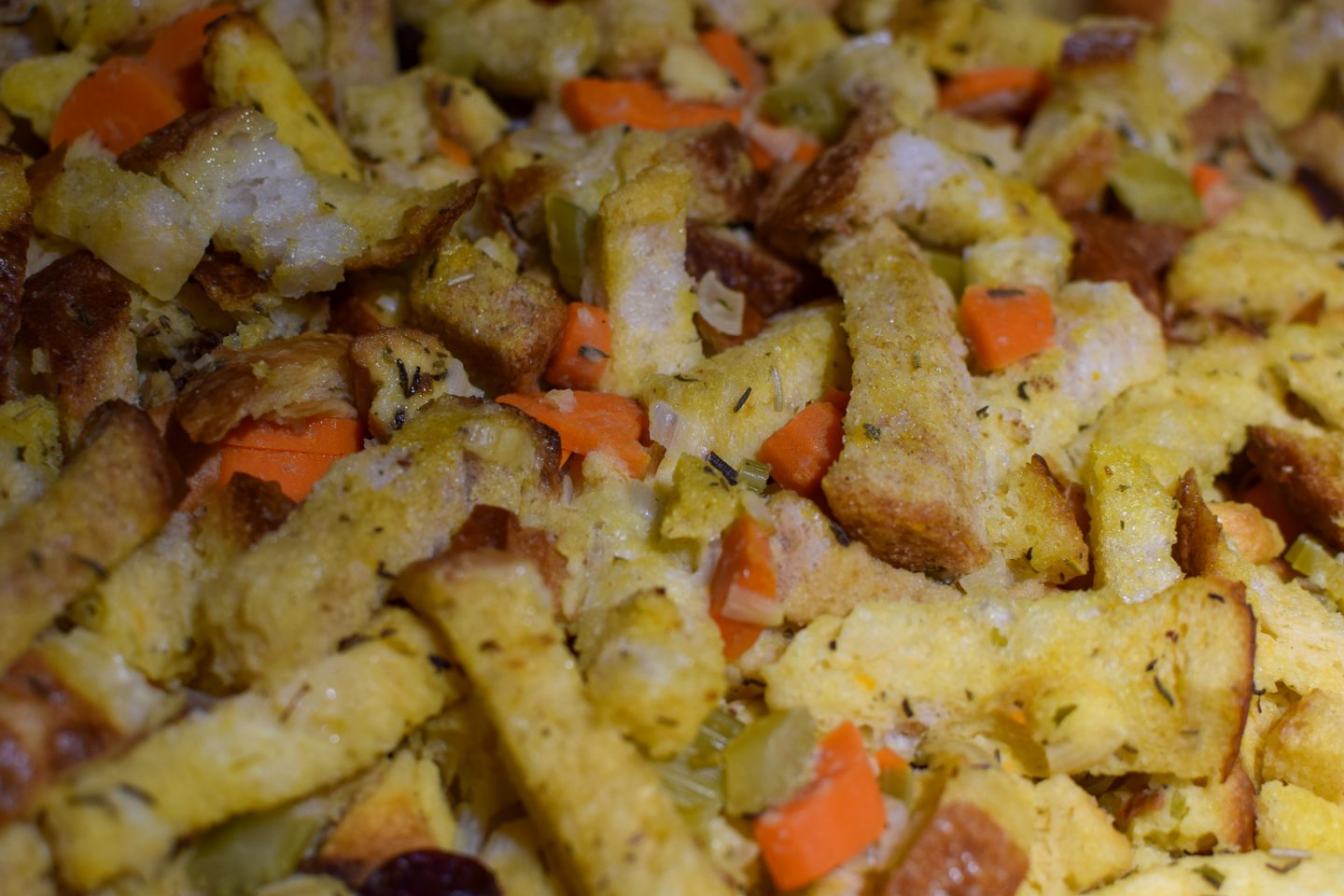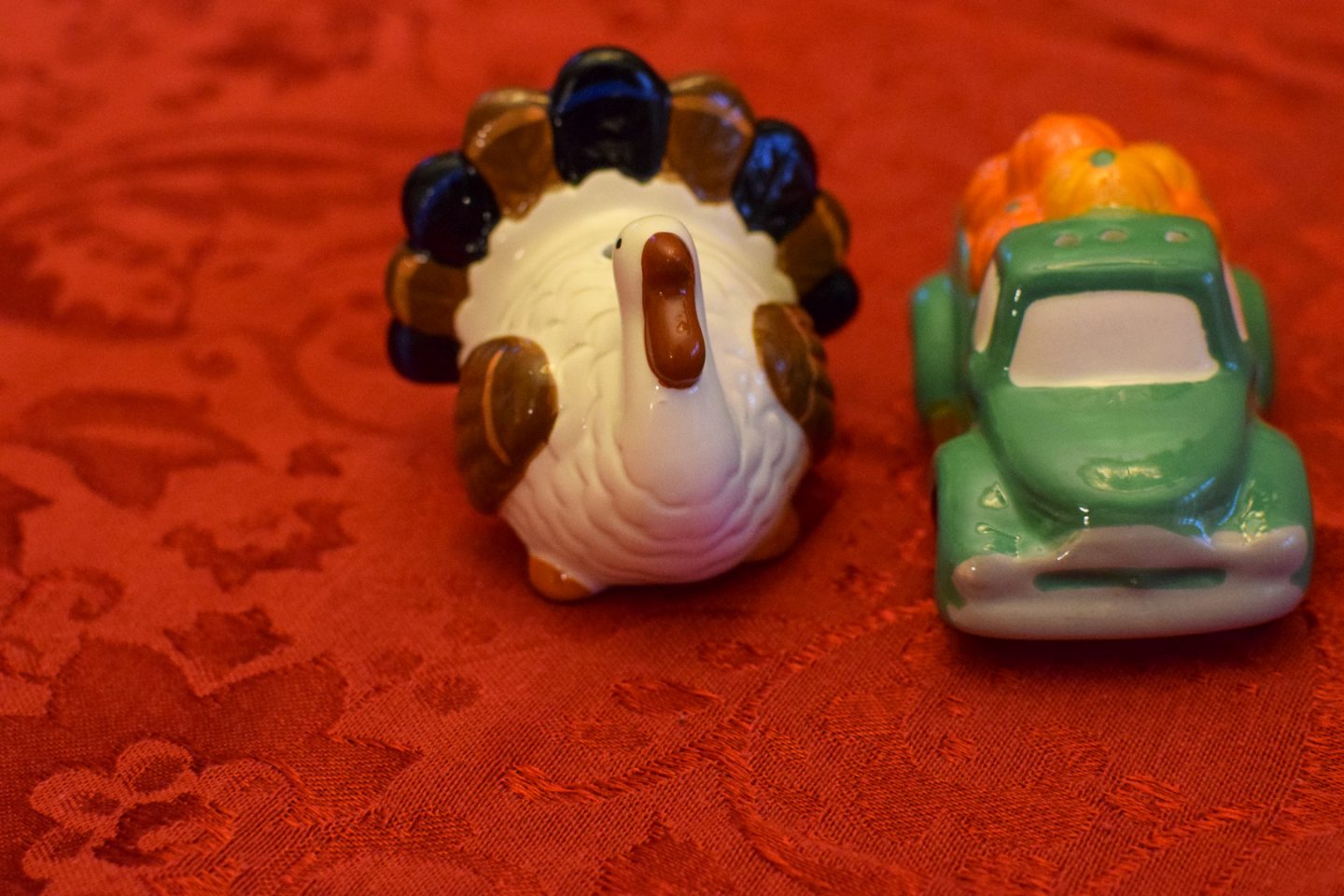 Grandpa plays Rummy with my kids!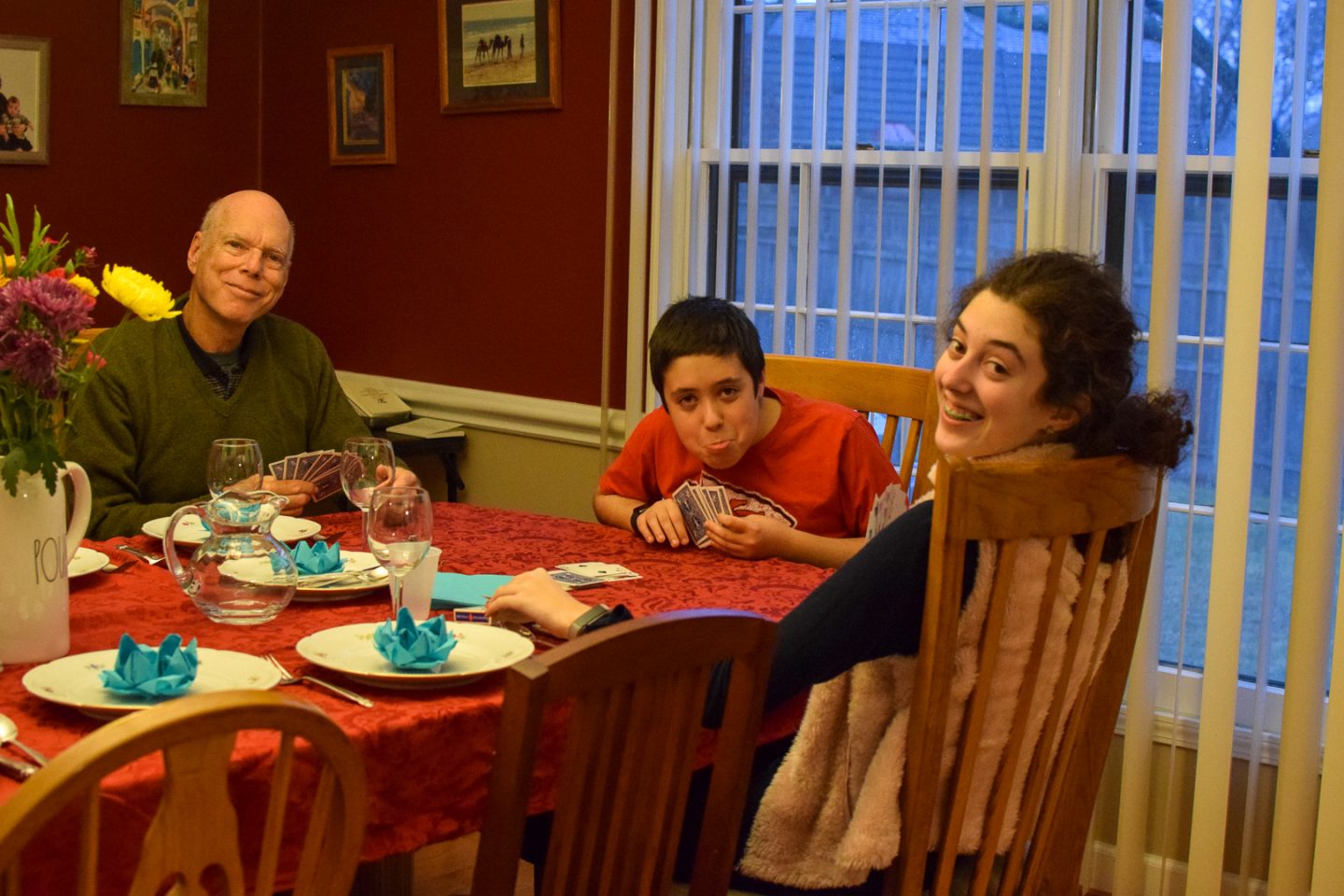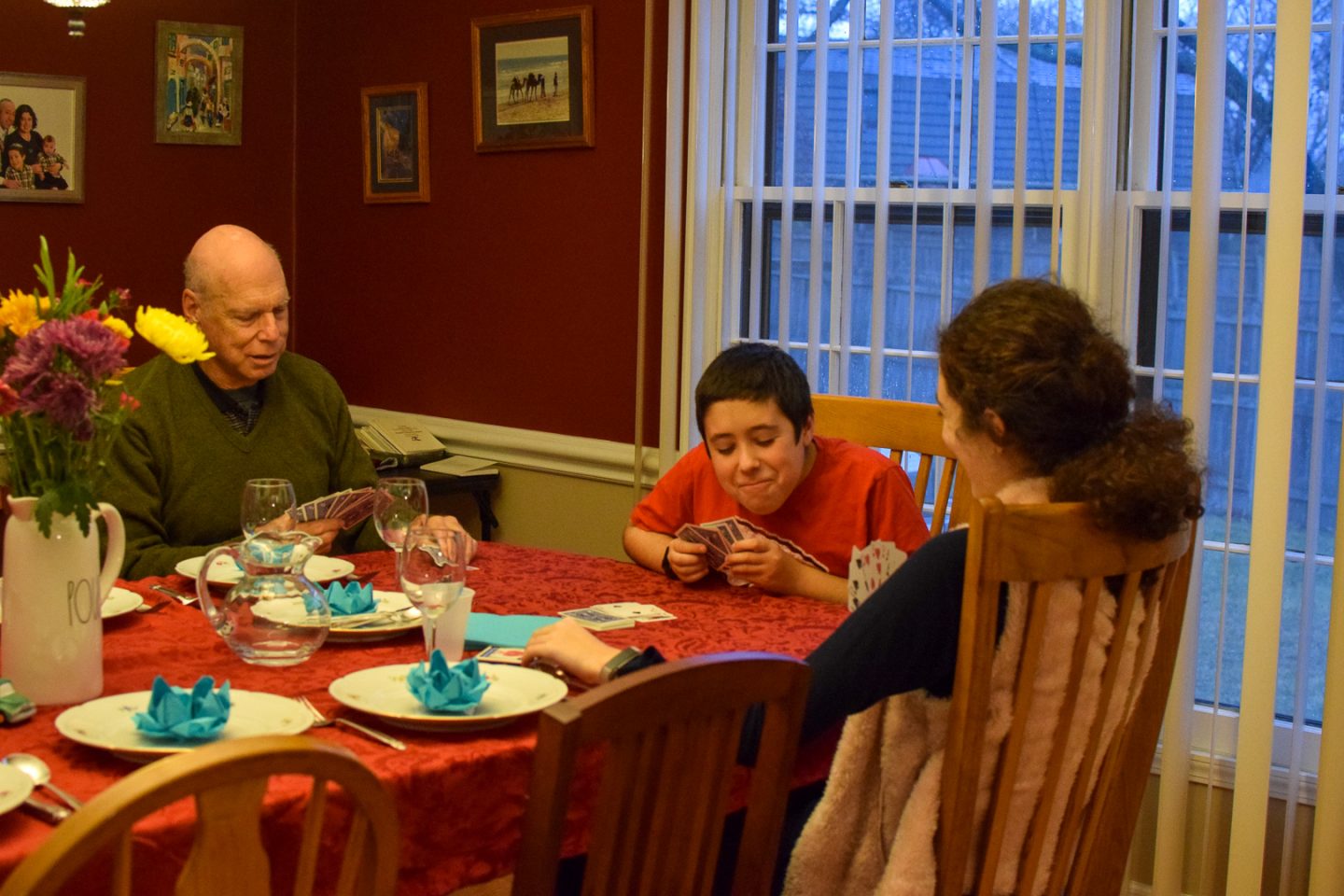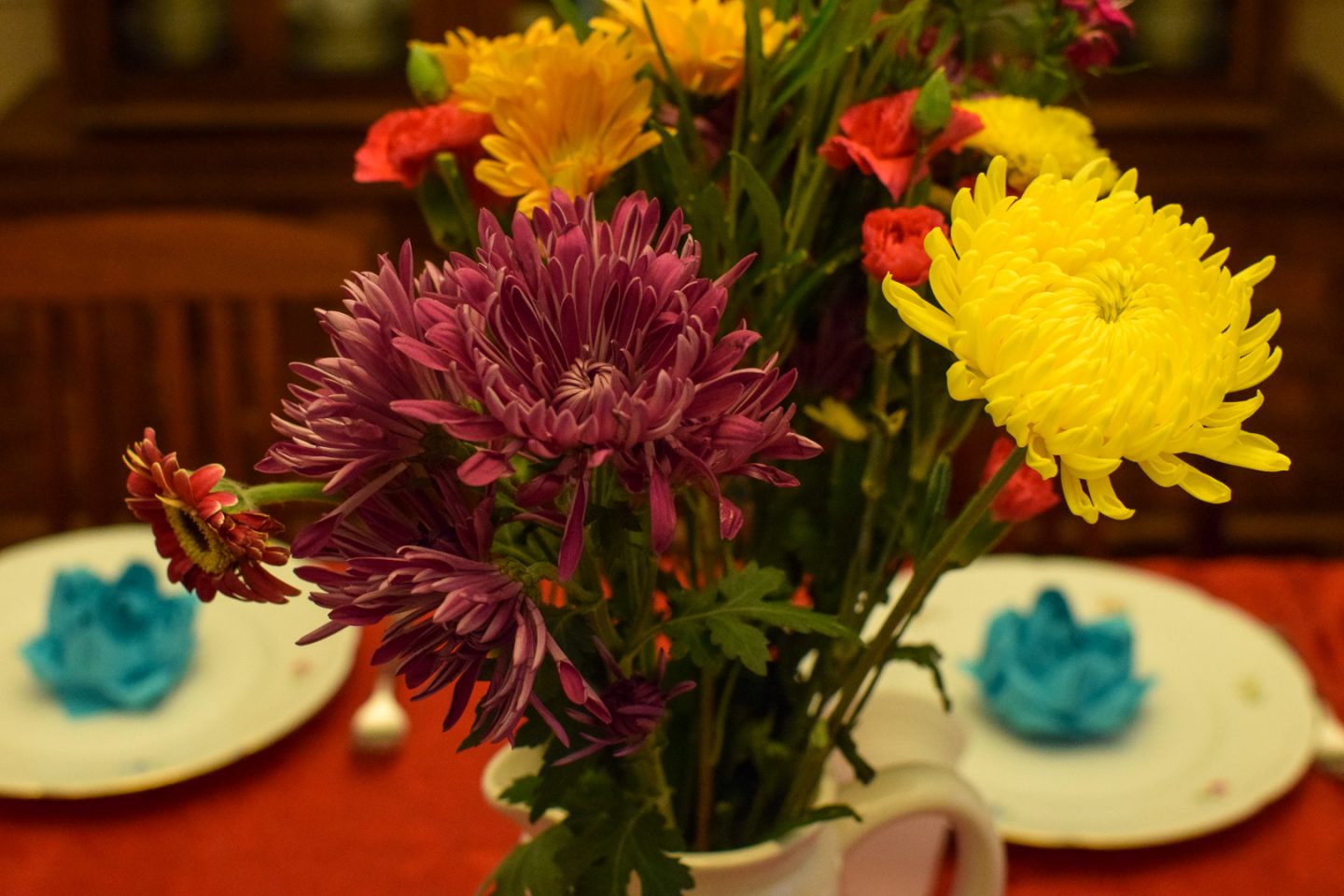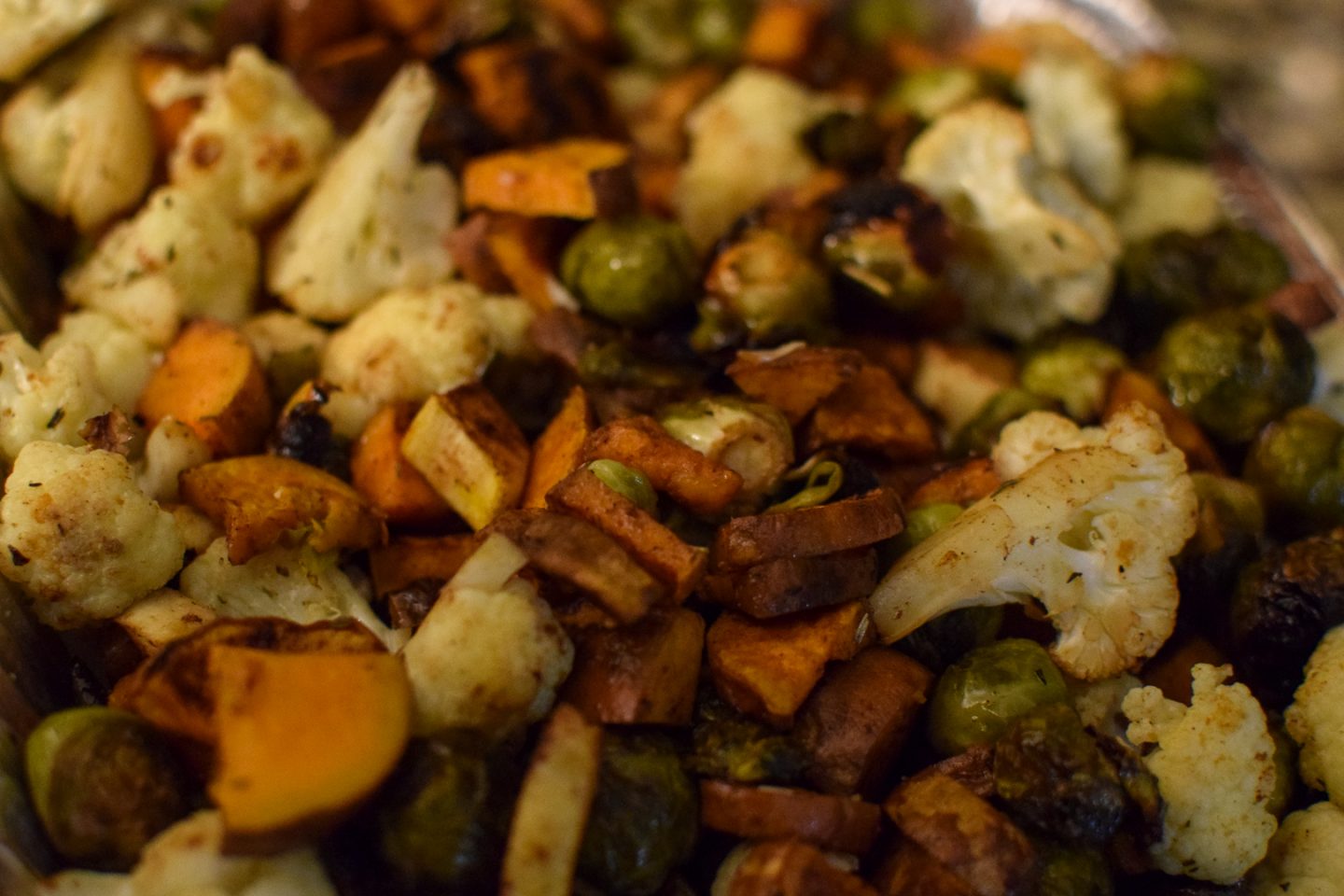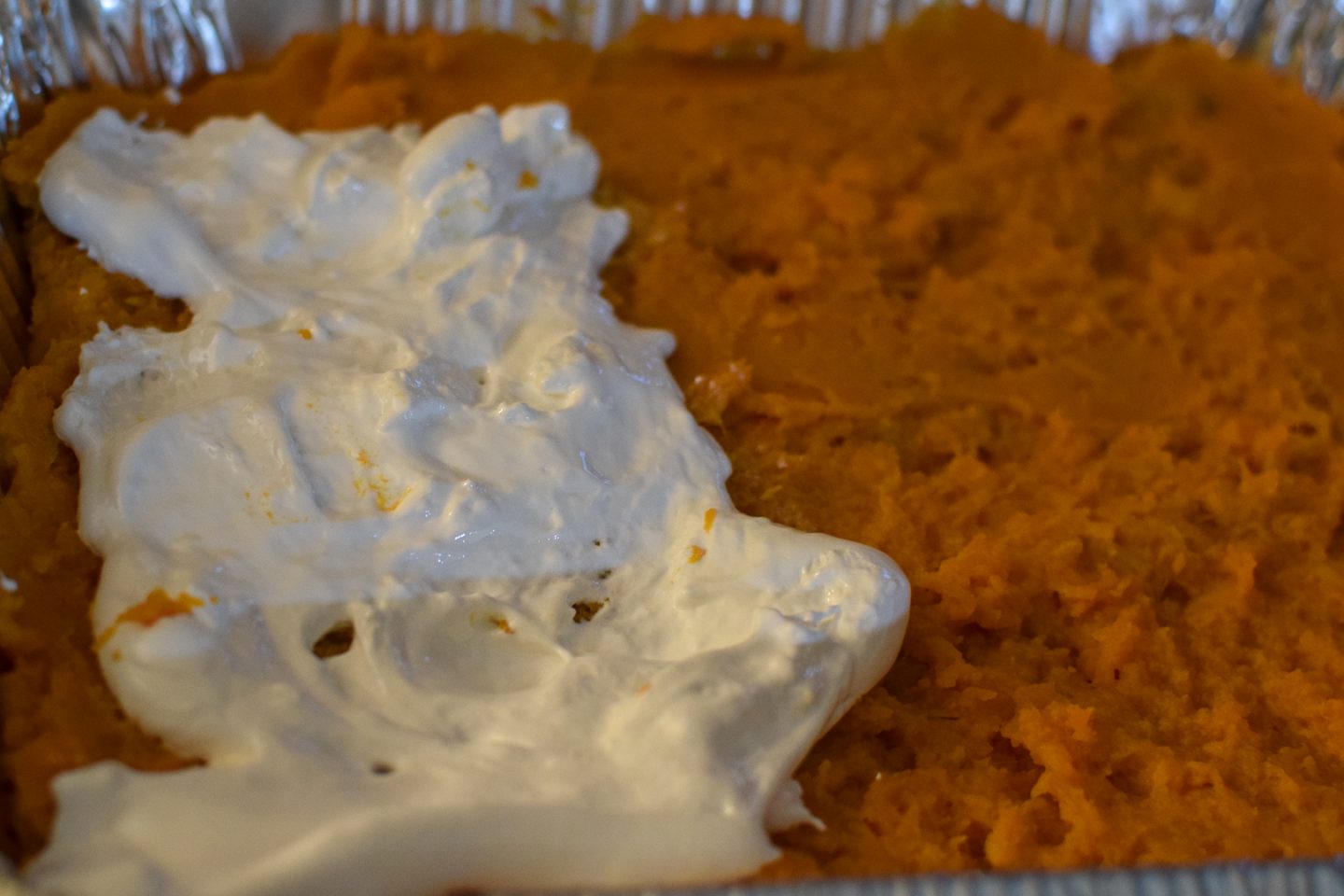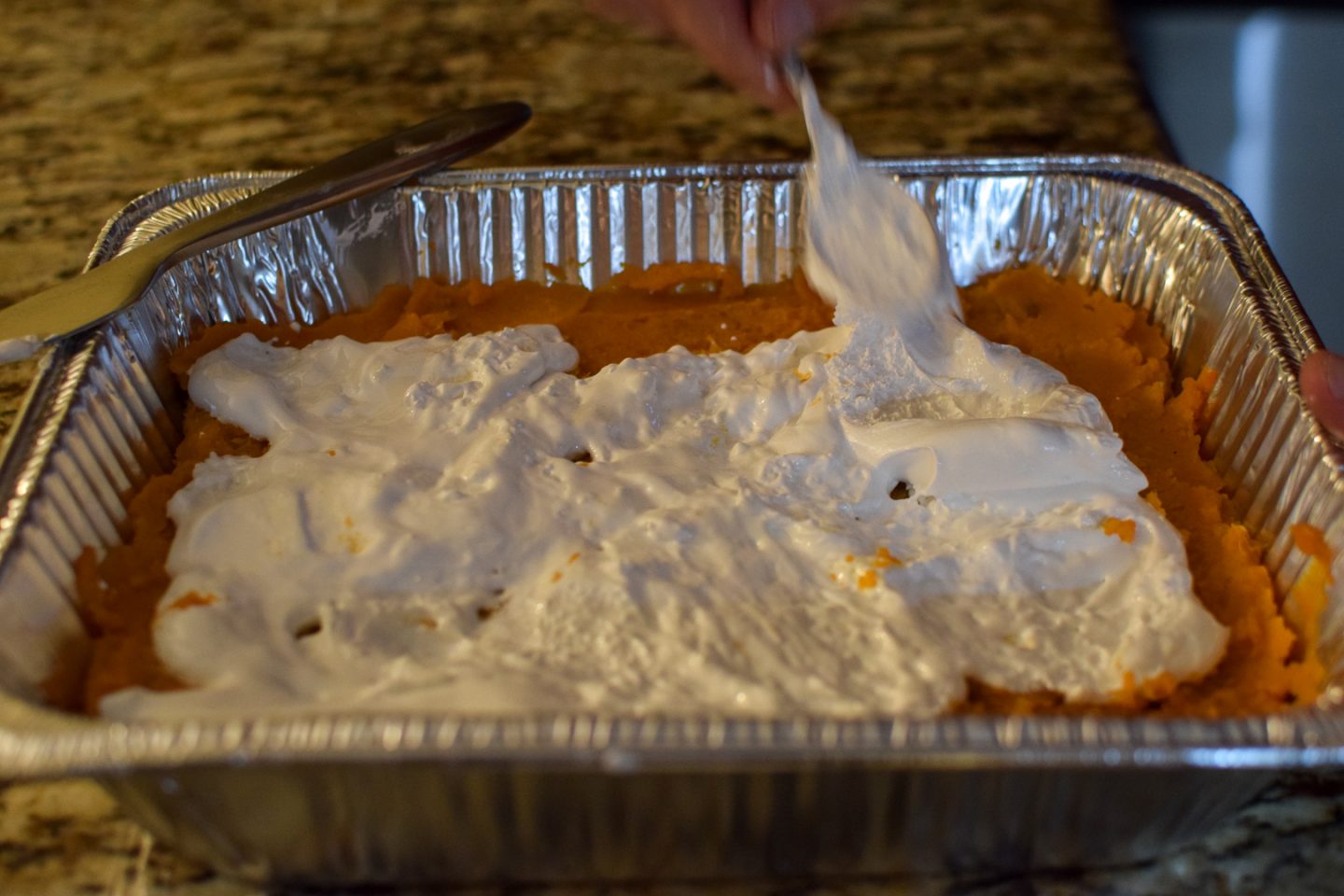 Full group picture time. They mostly came out well!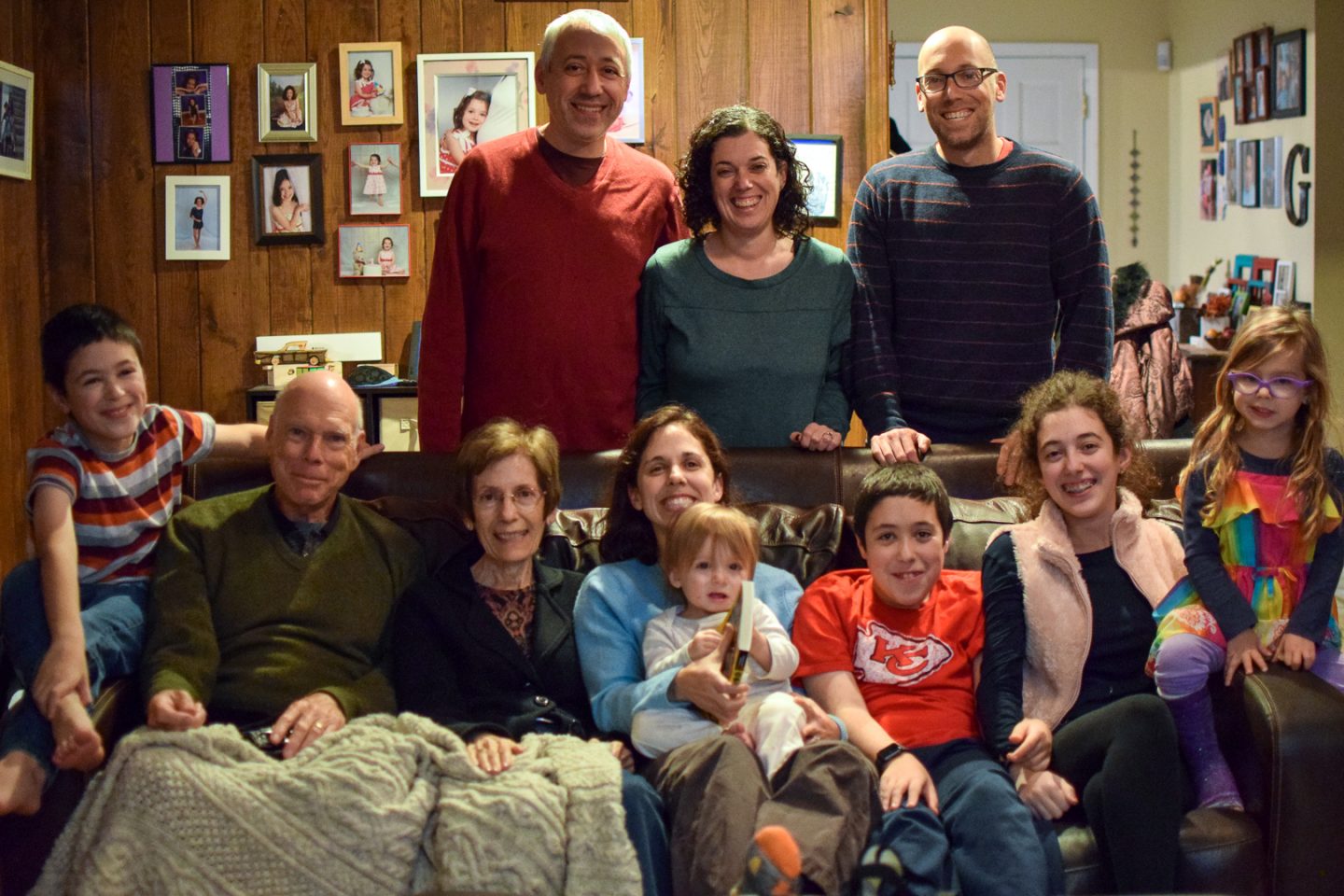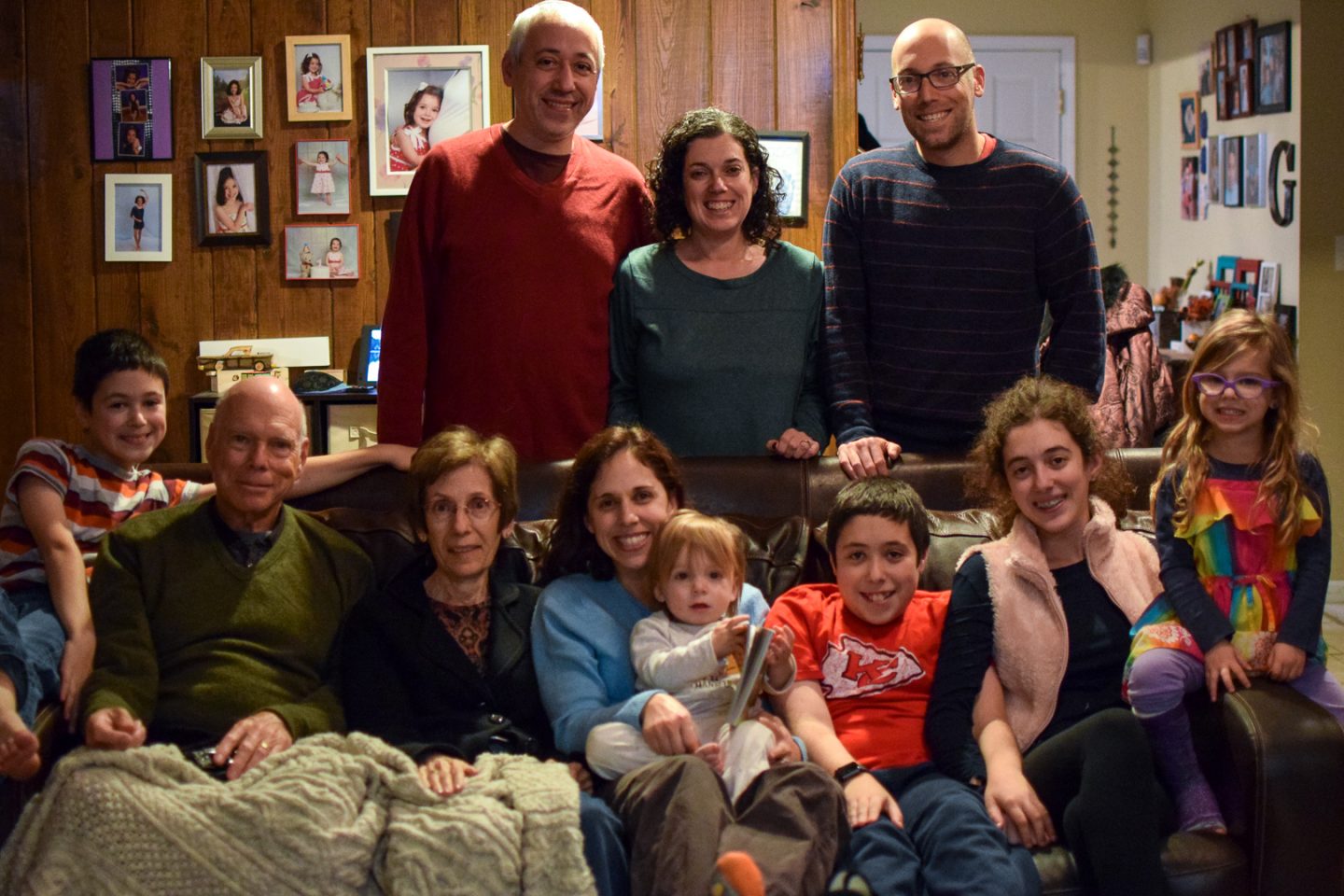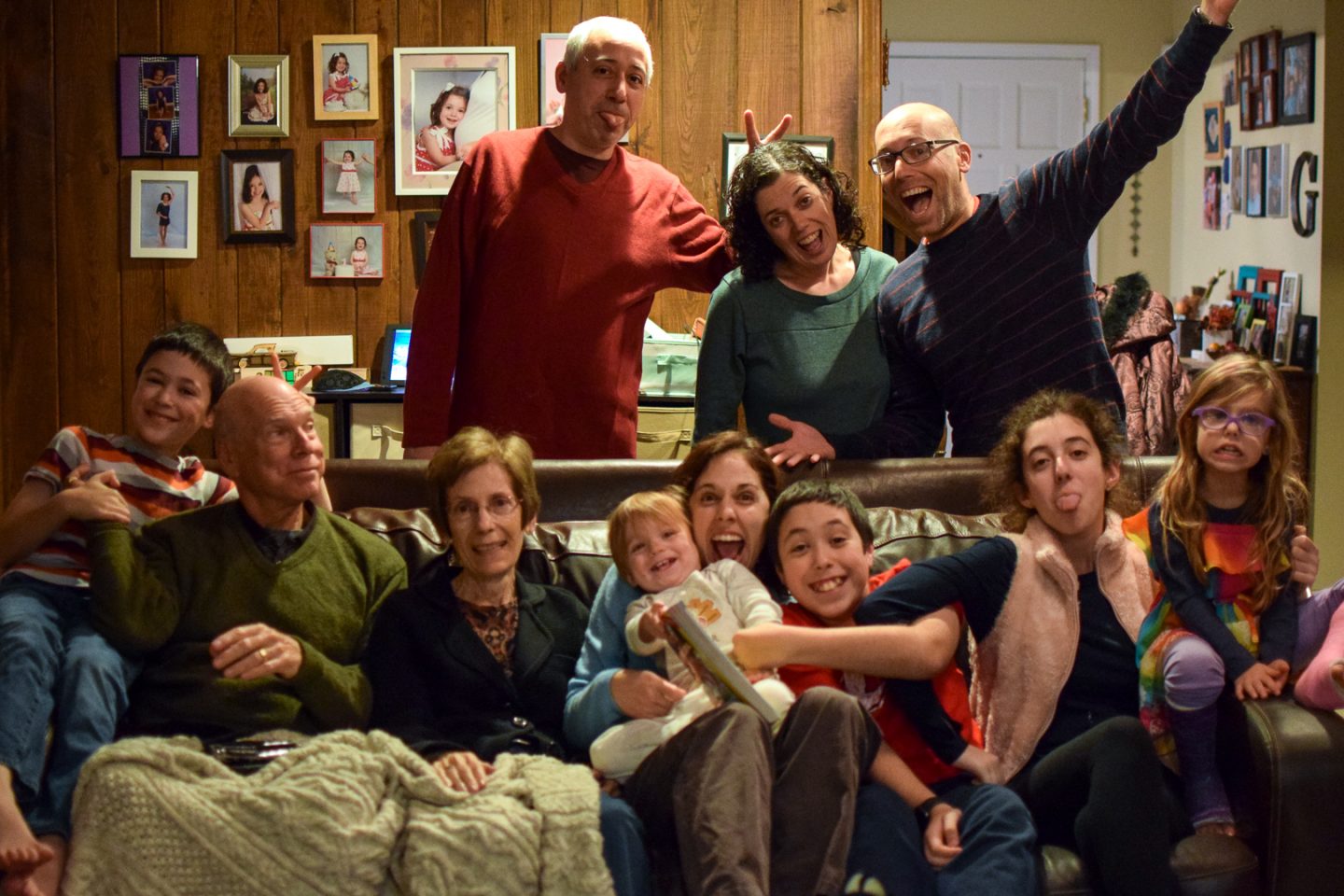 And then my nephew kissed Zachary.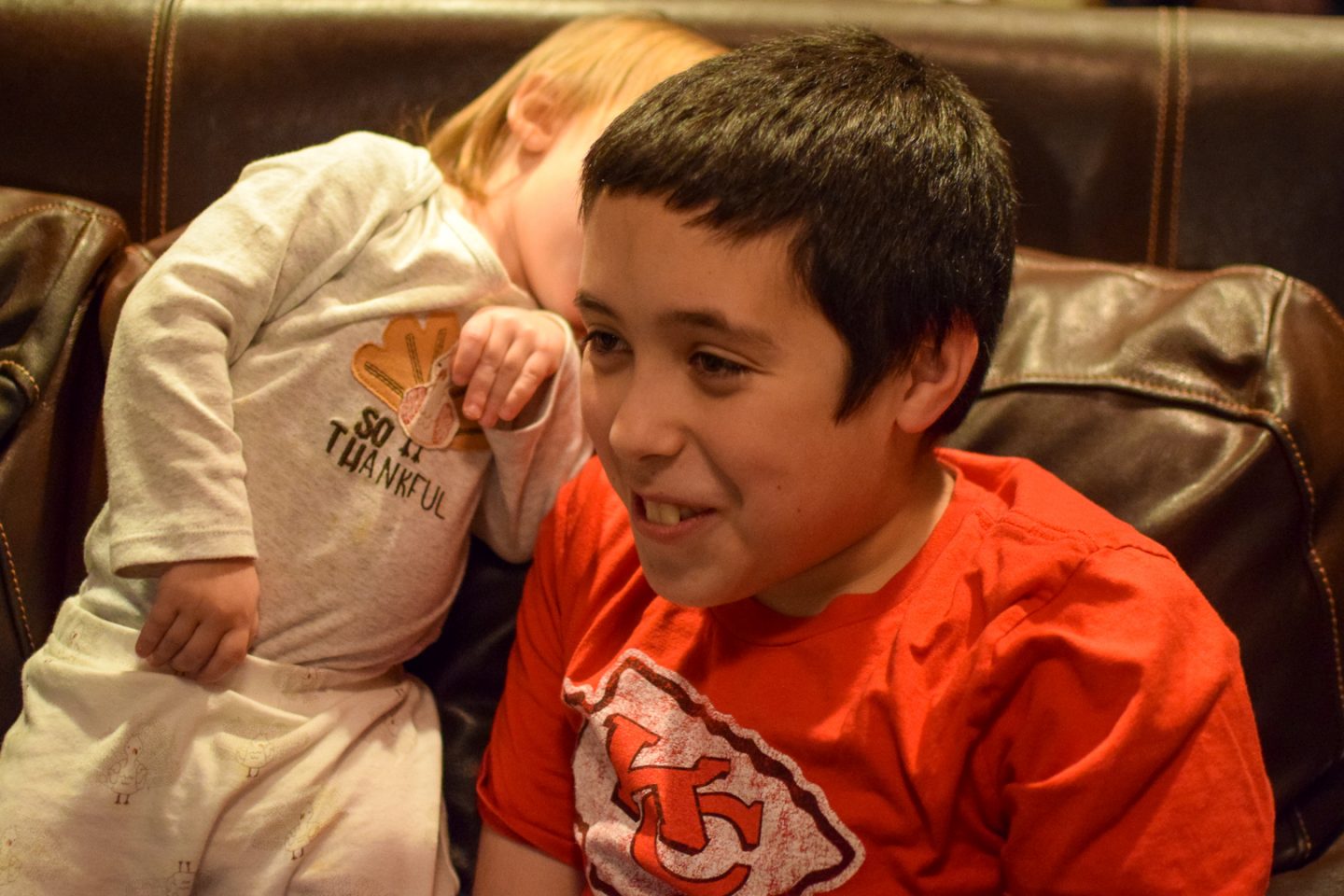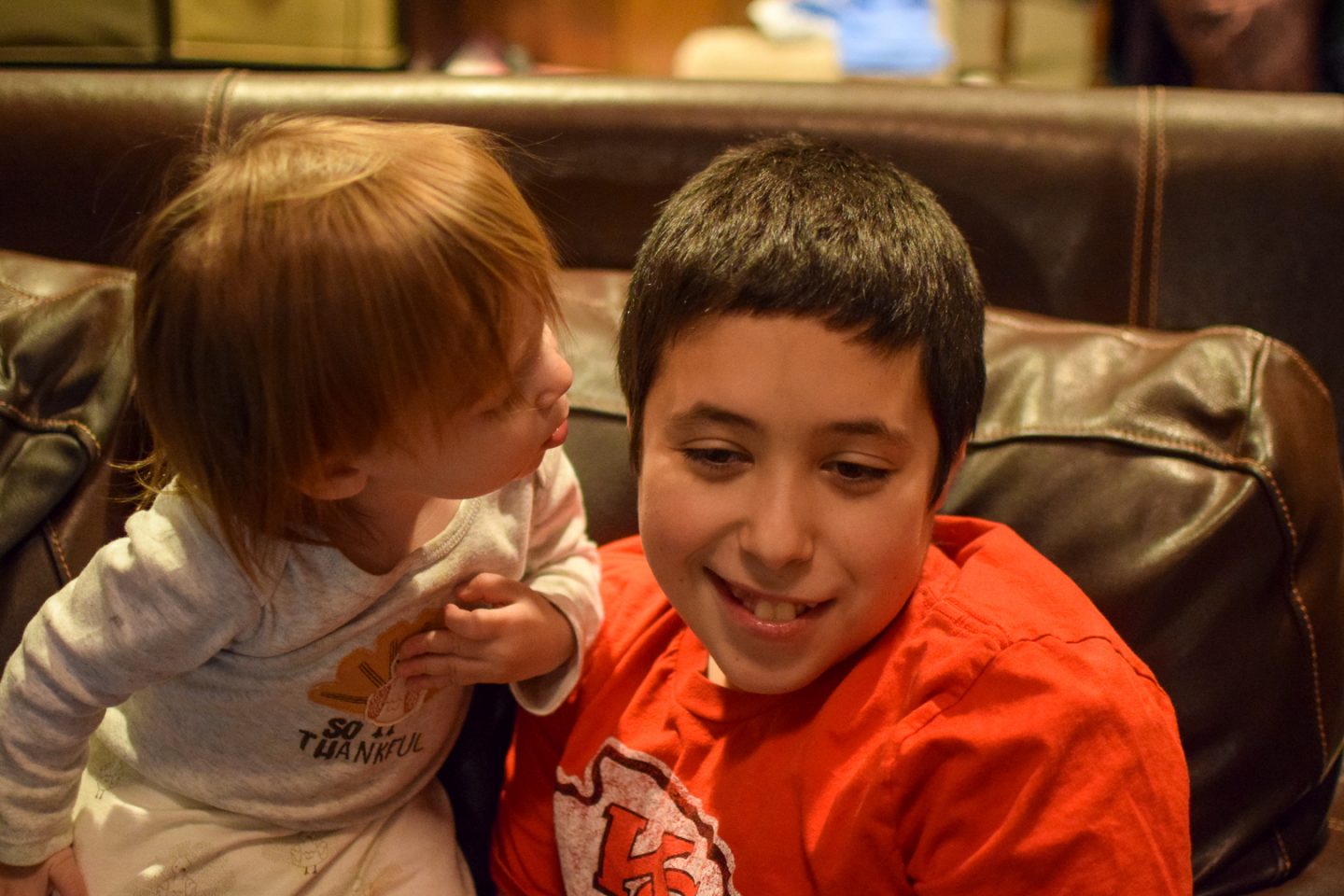 Dinner!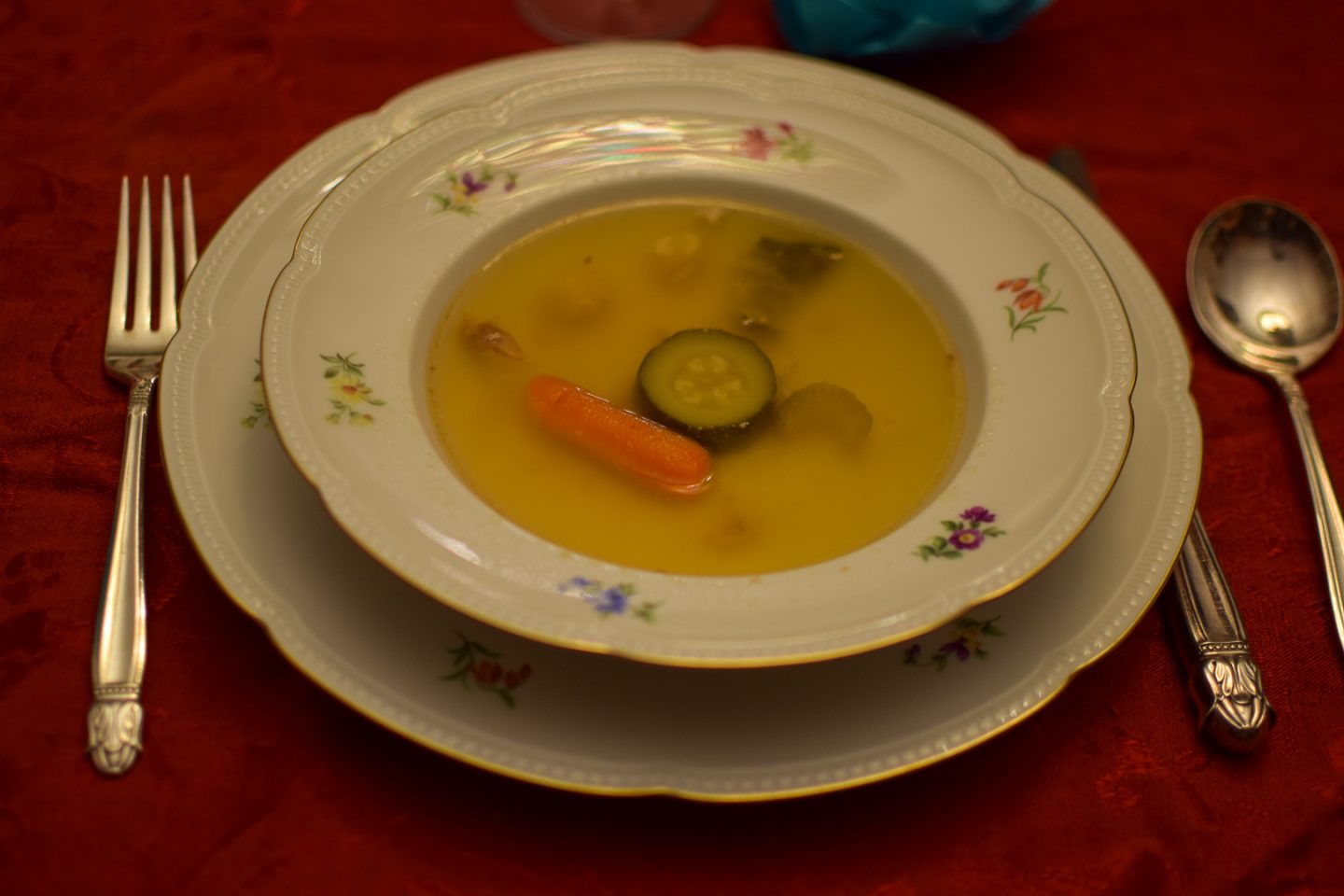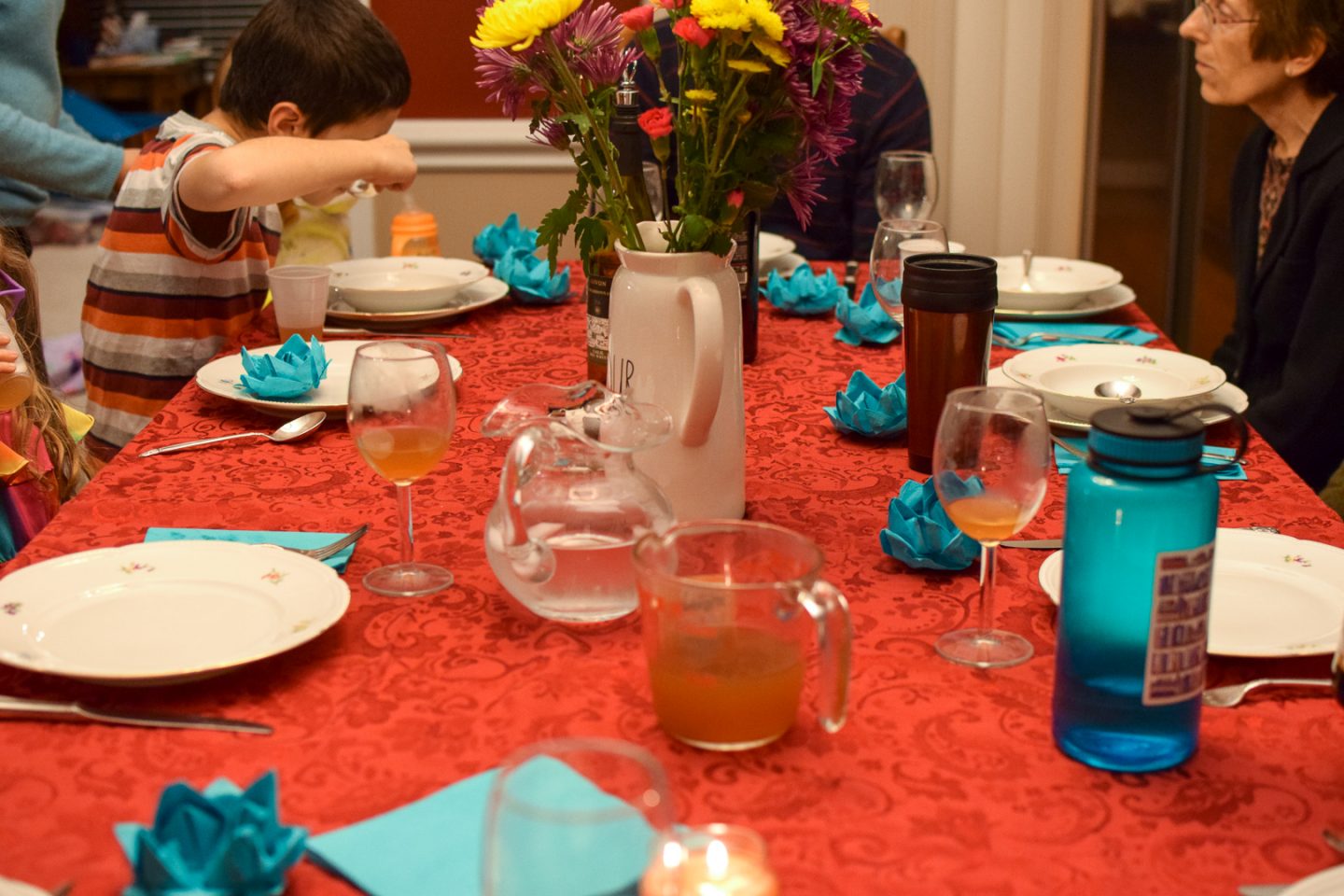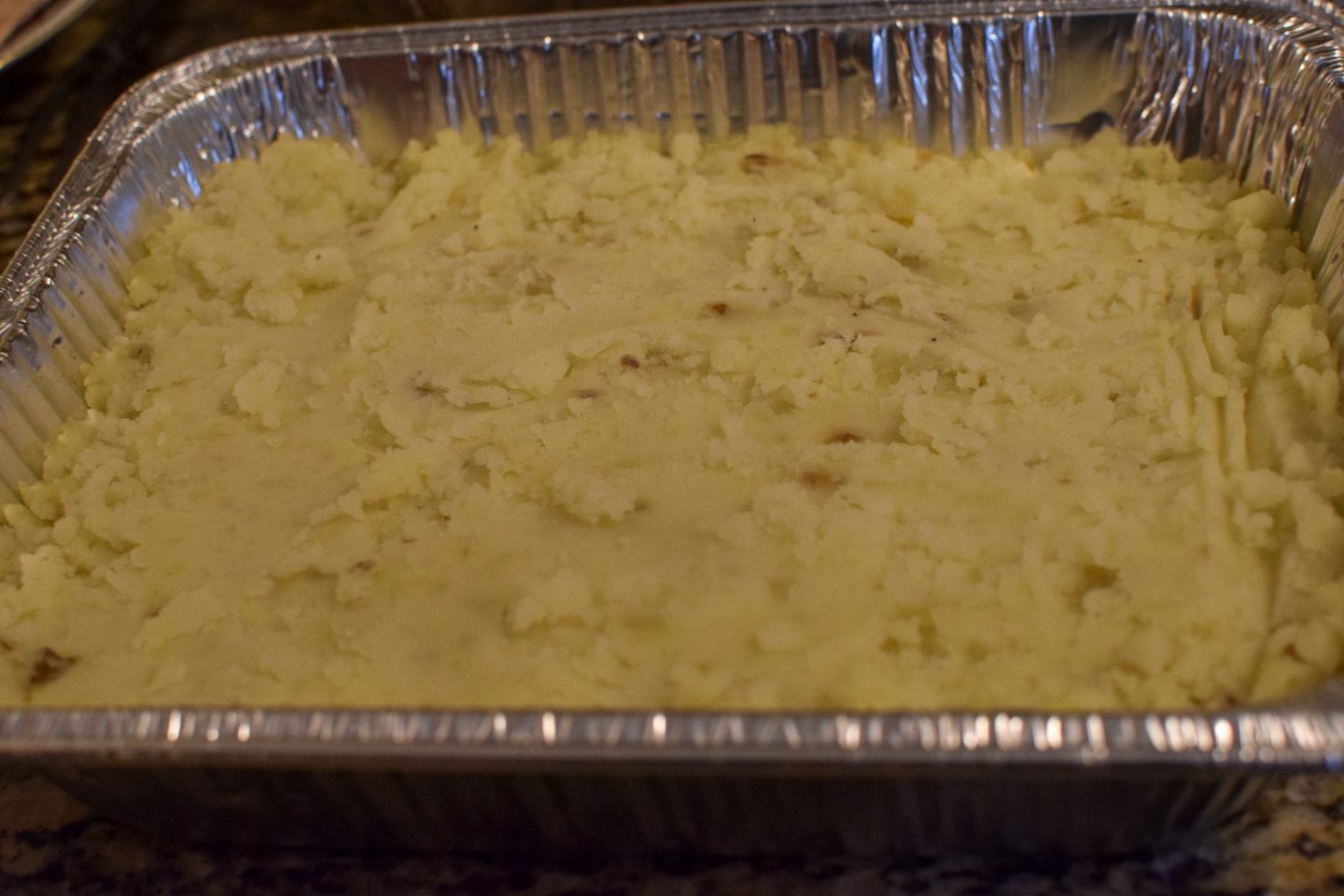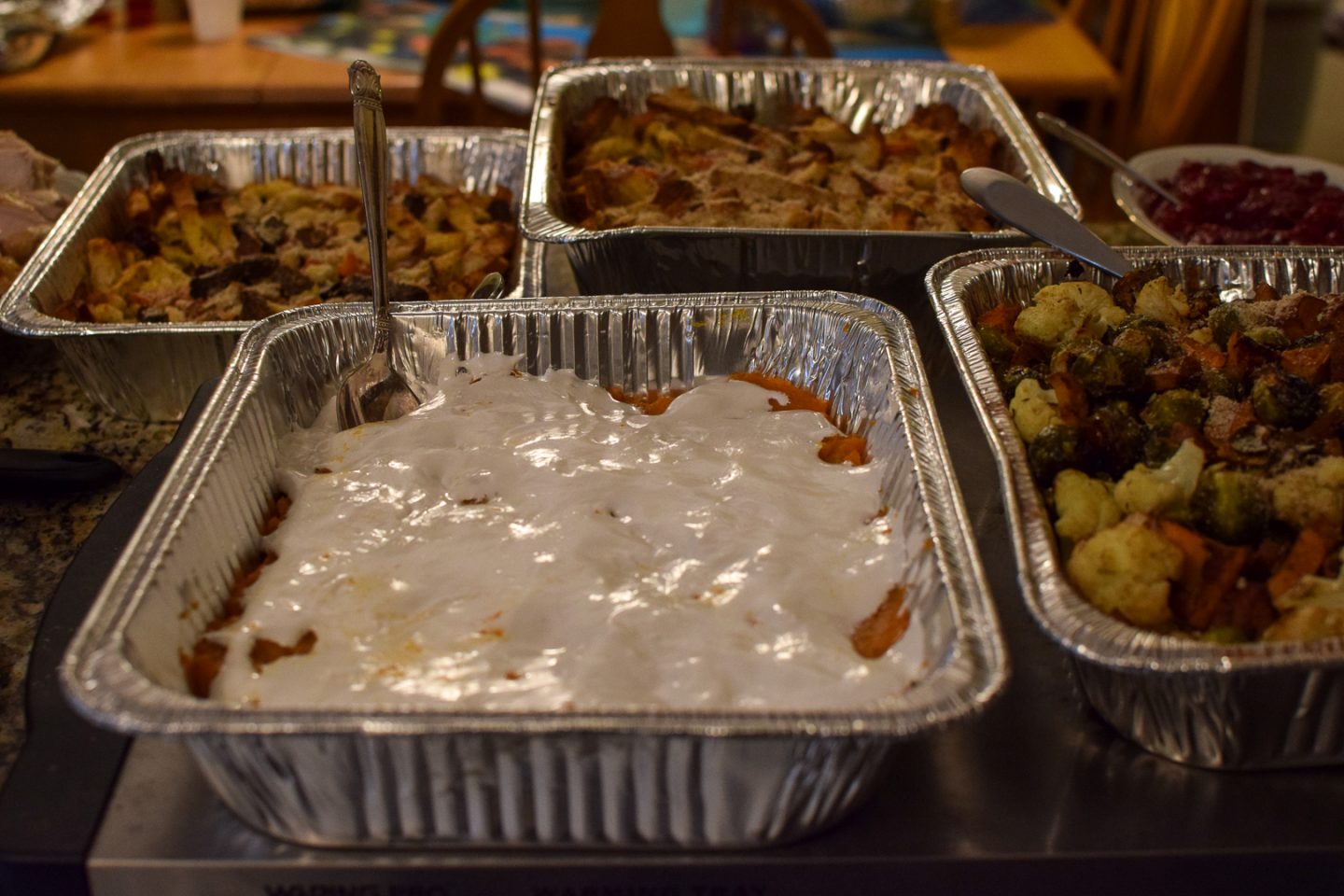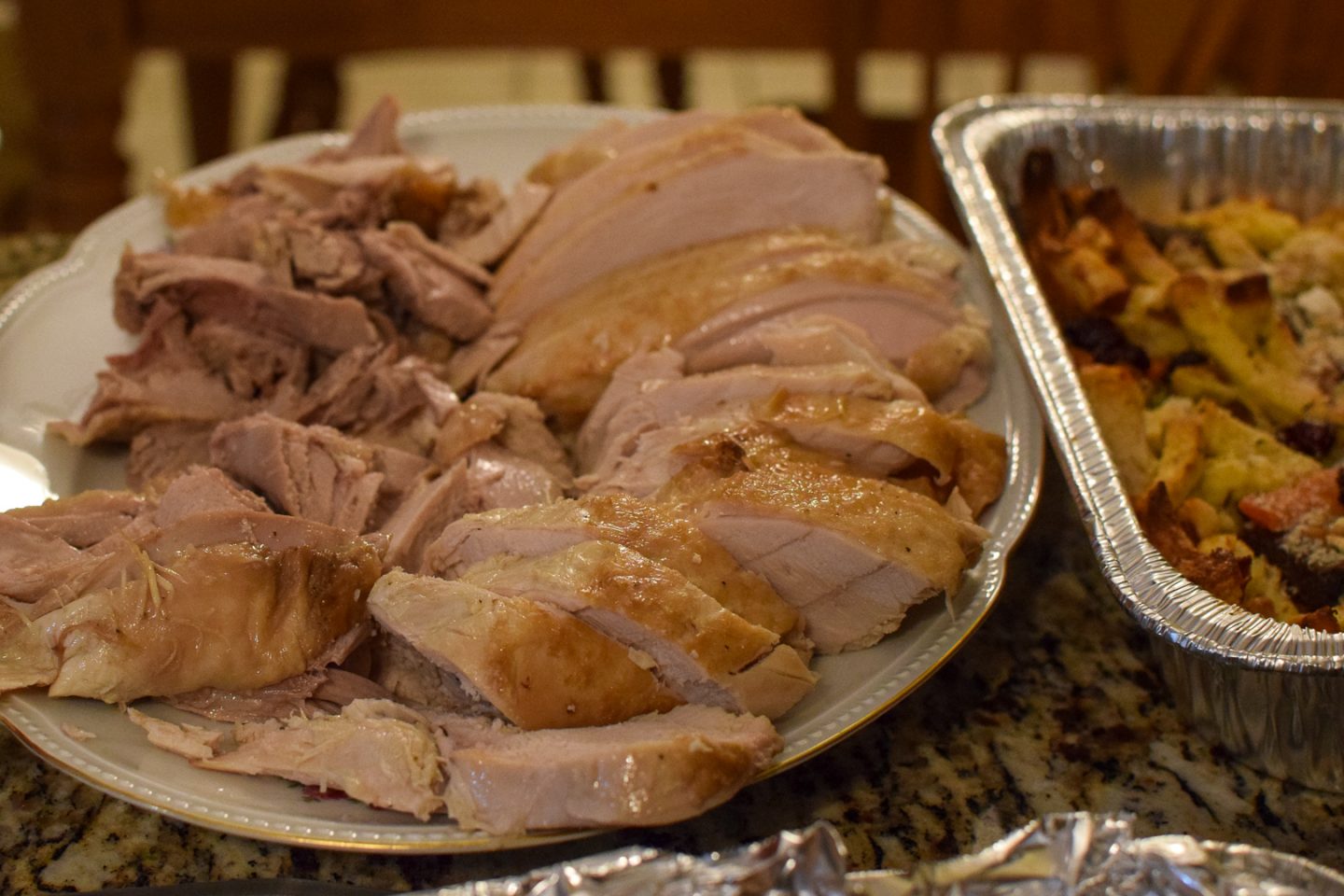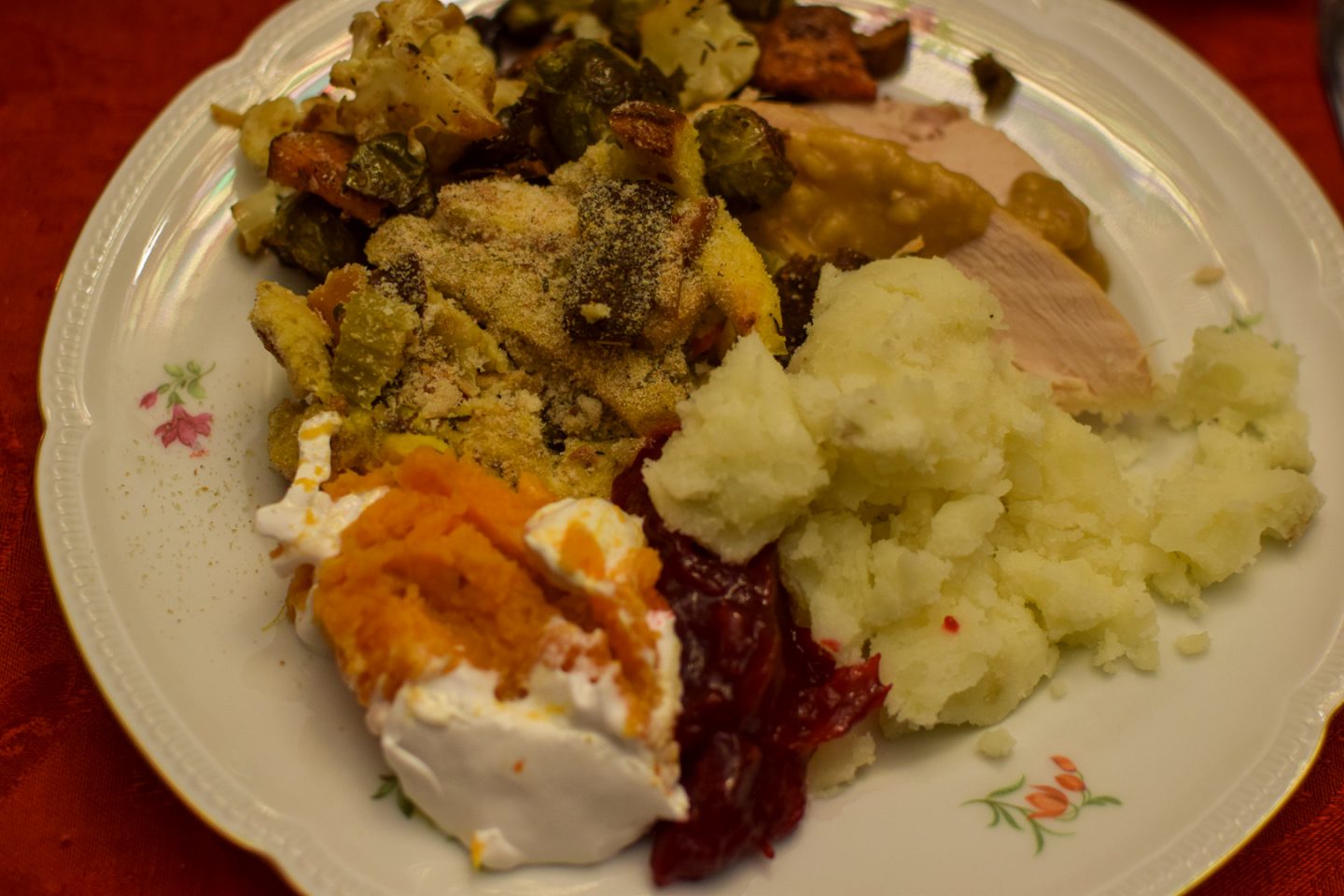 My brother took this picture on my camera.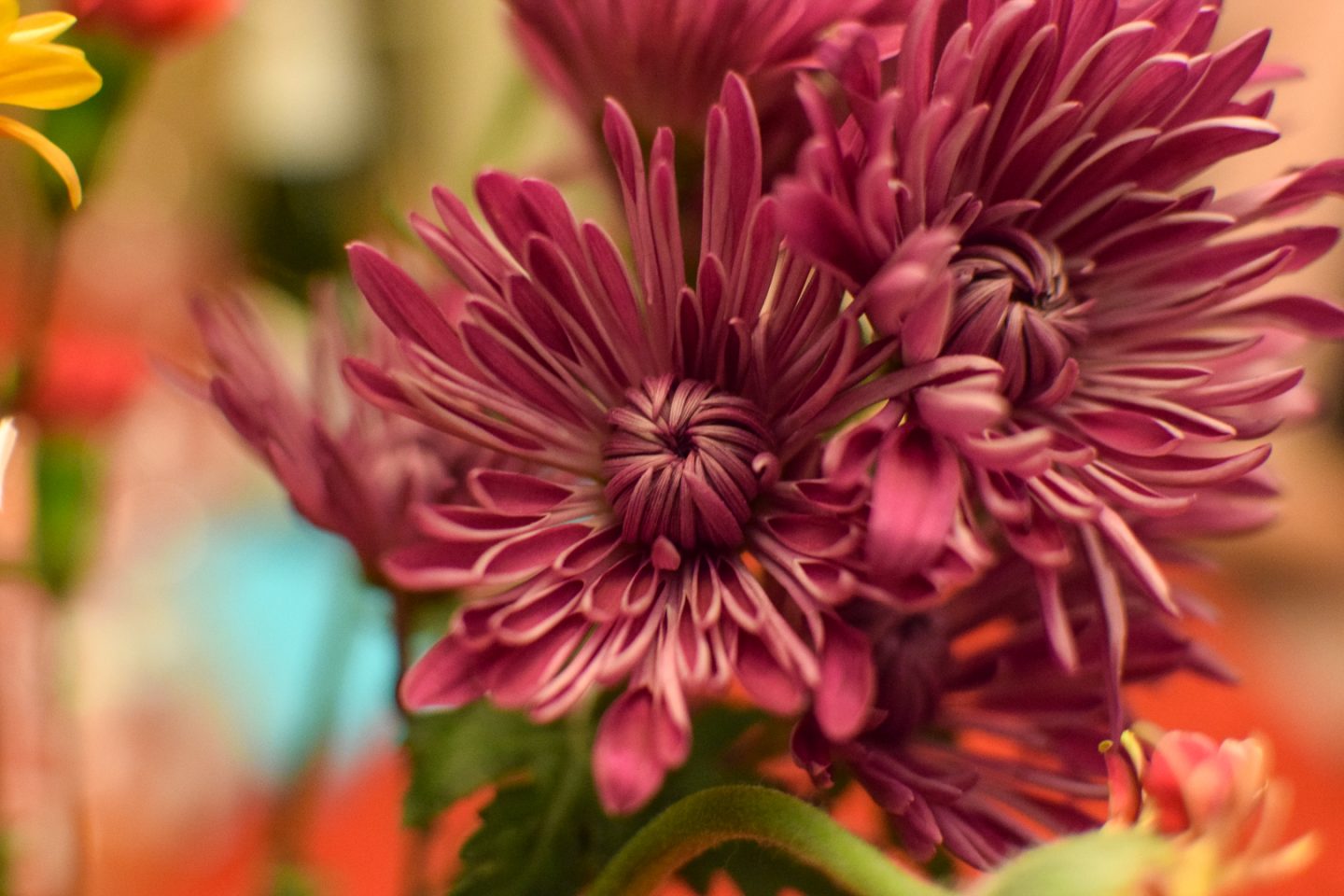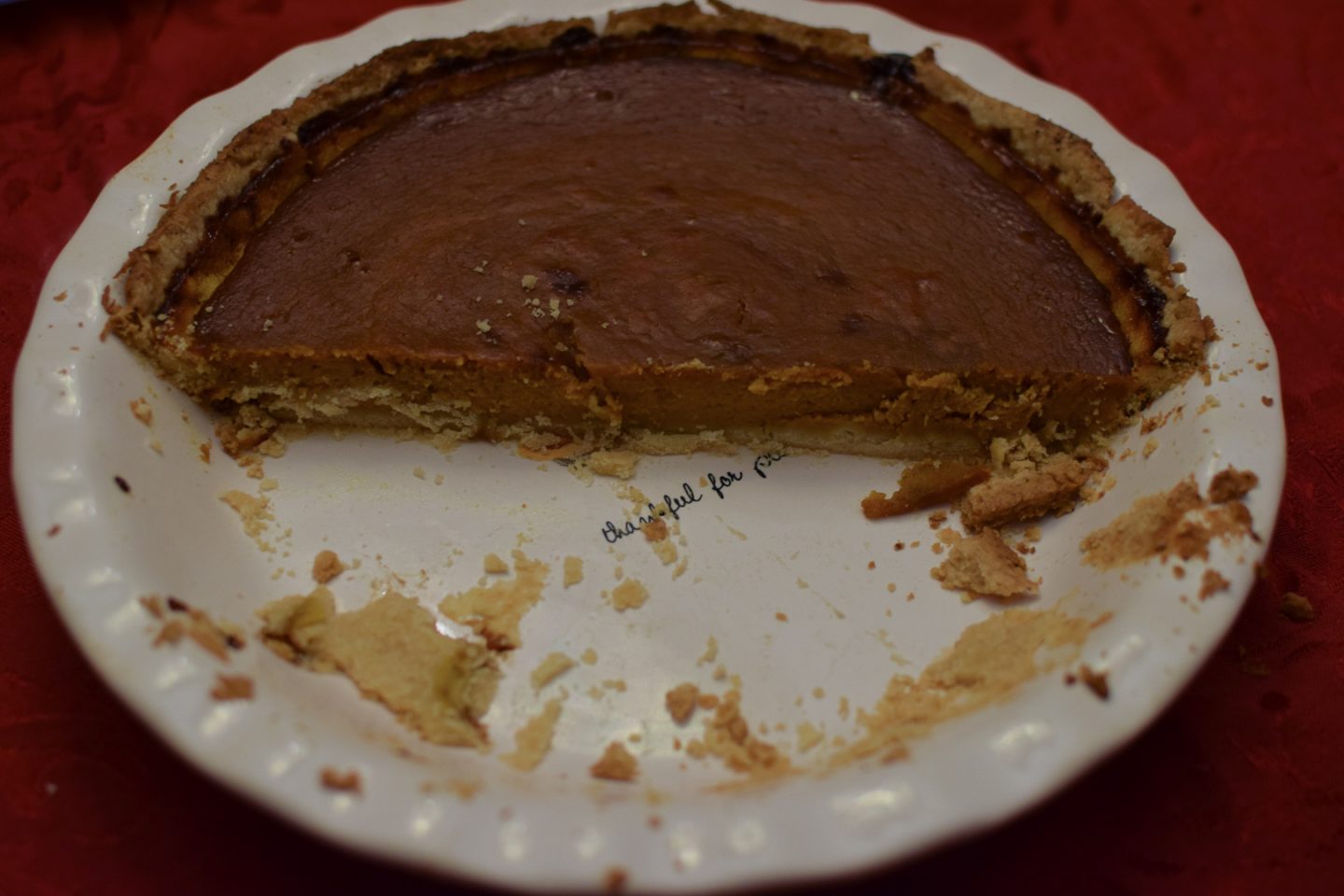 On Friday, my parents had an earlier flight than my brother, so they were still with us.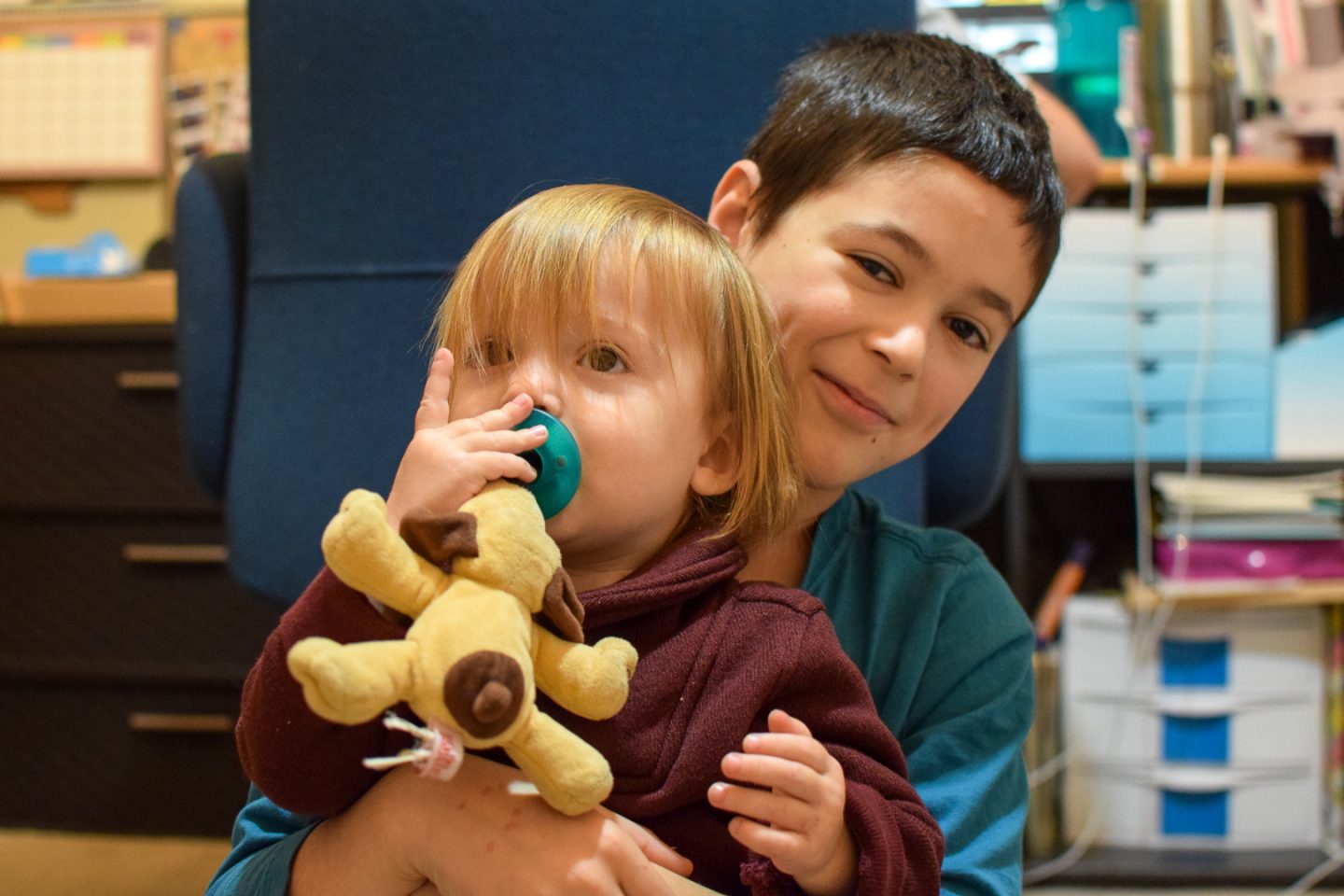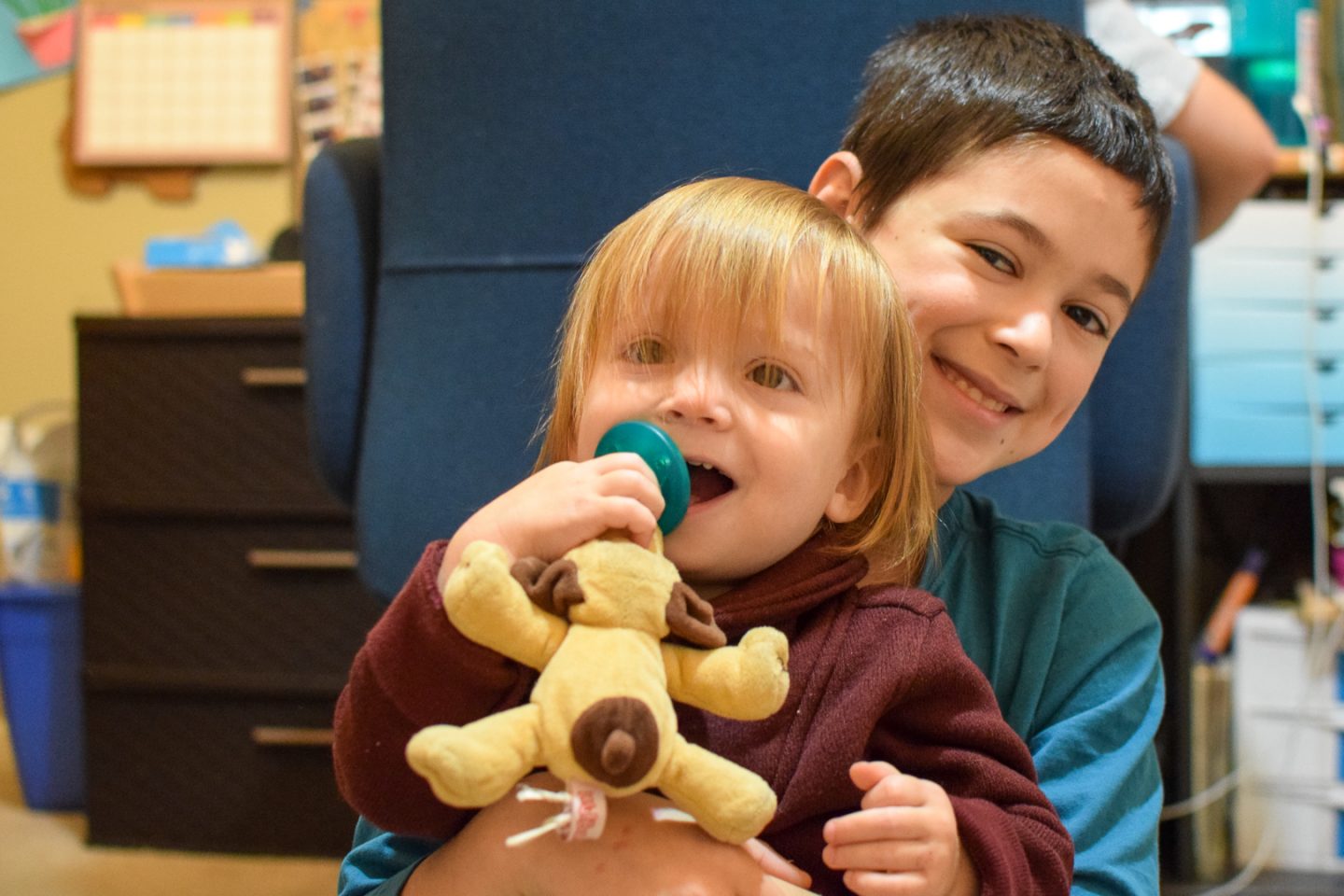 We decided to go to Kaleidoscope, which is a free art creation space next to the Hallmark Visitor's Center, so we stopped there first.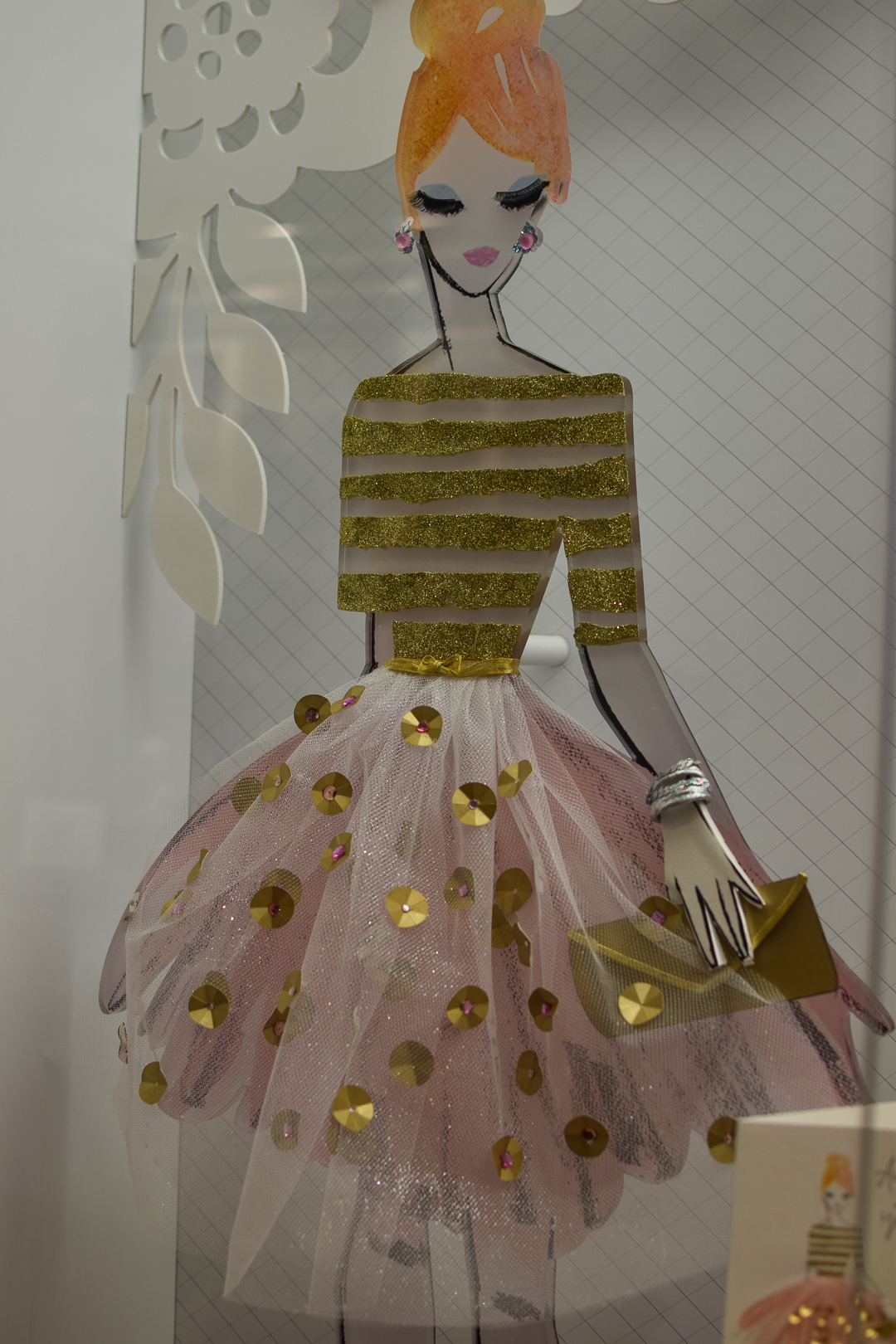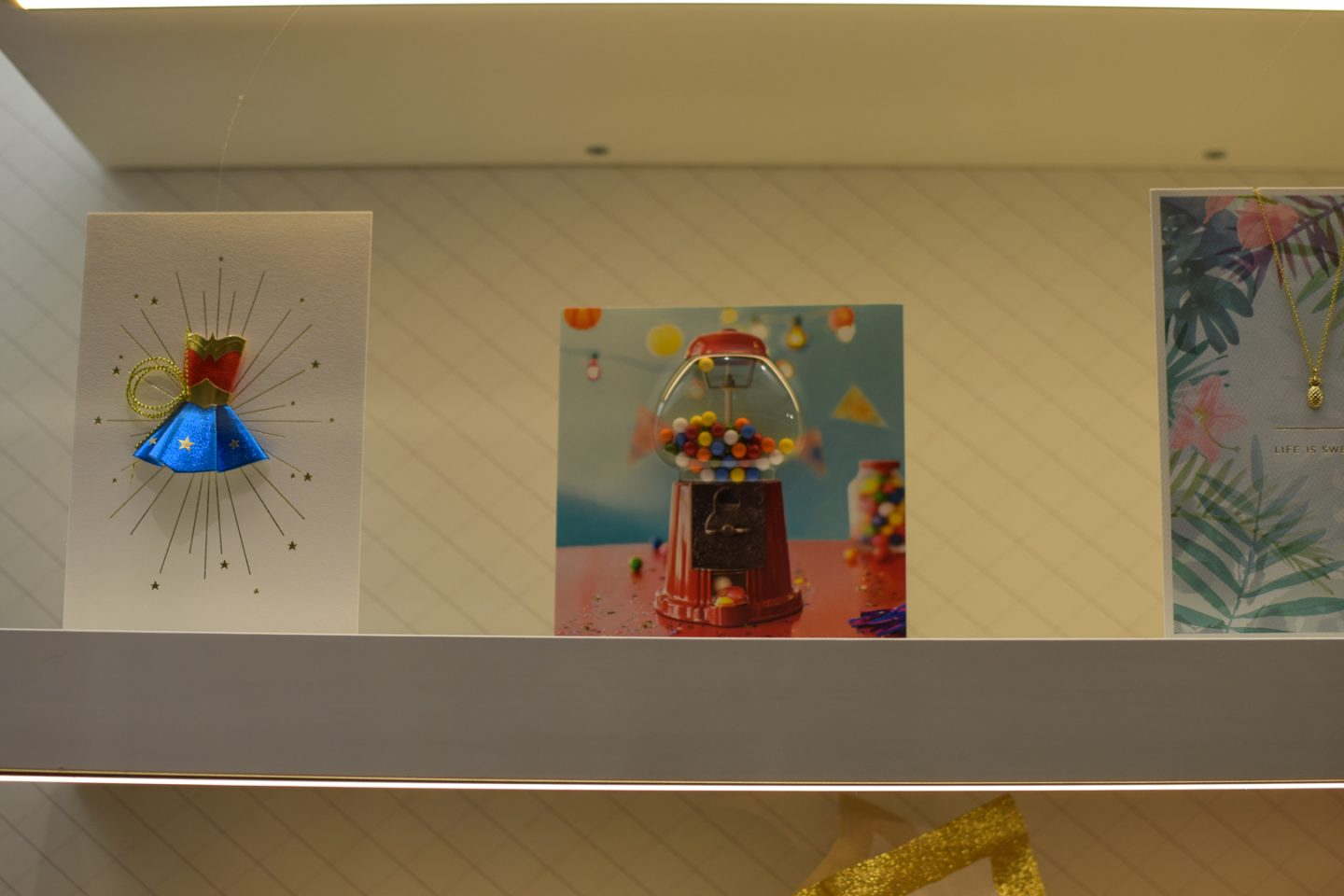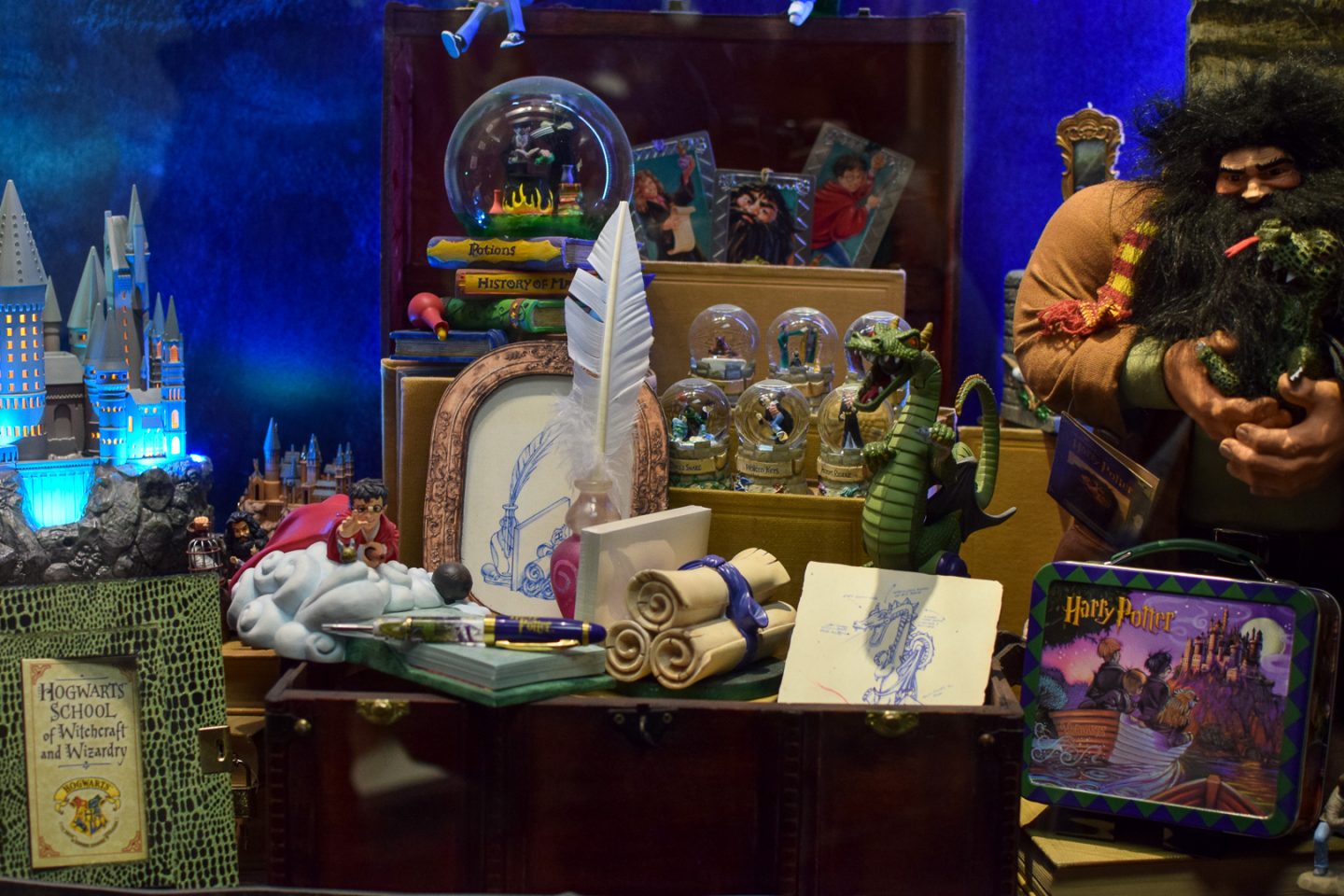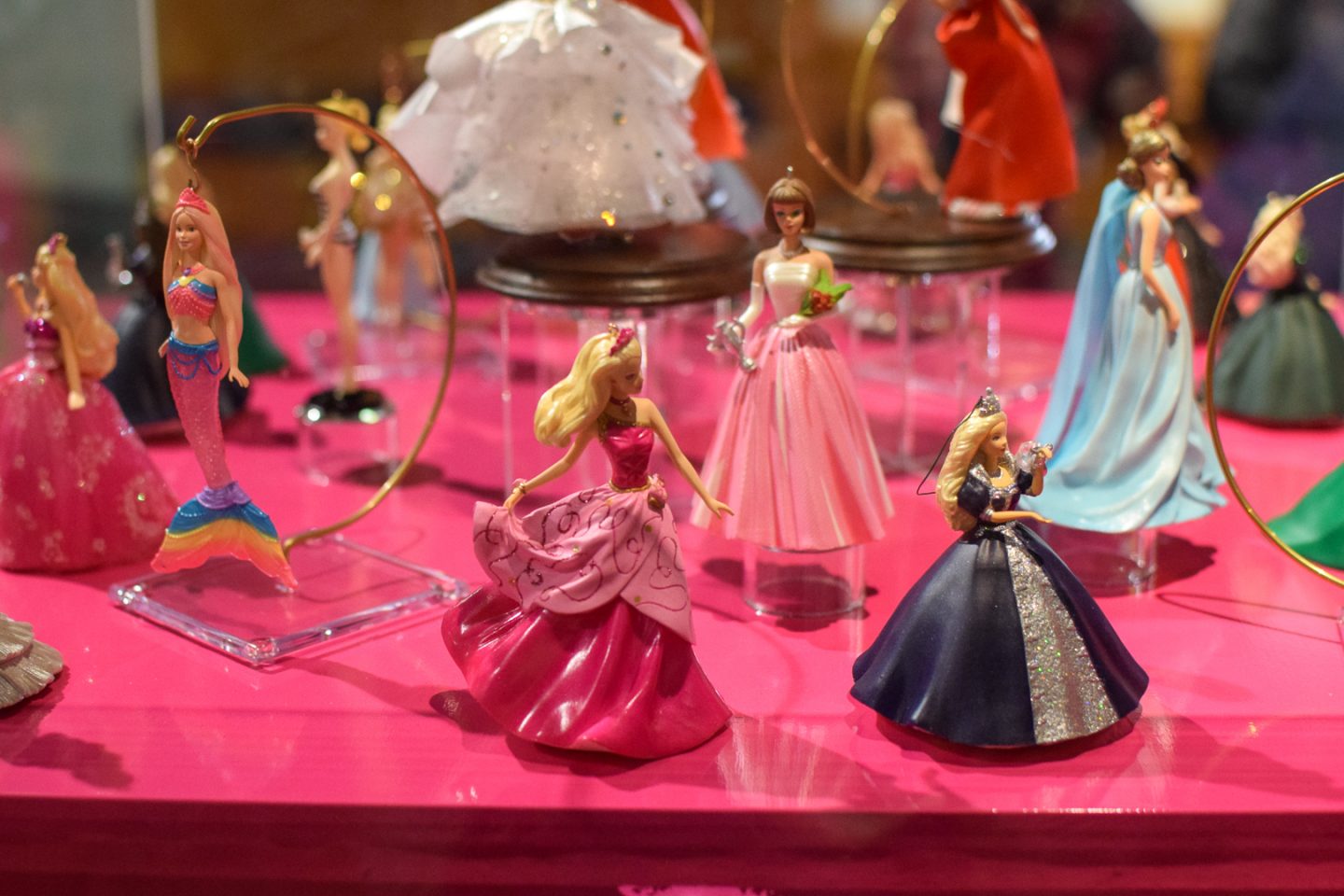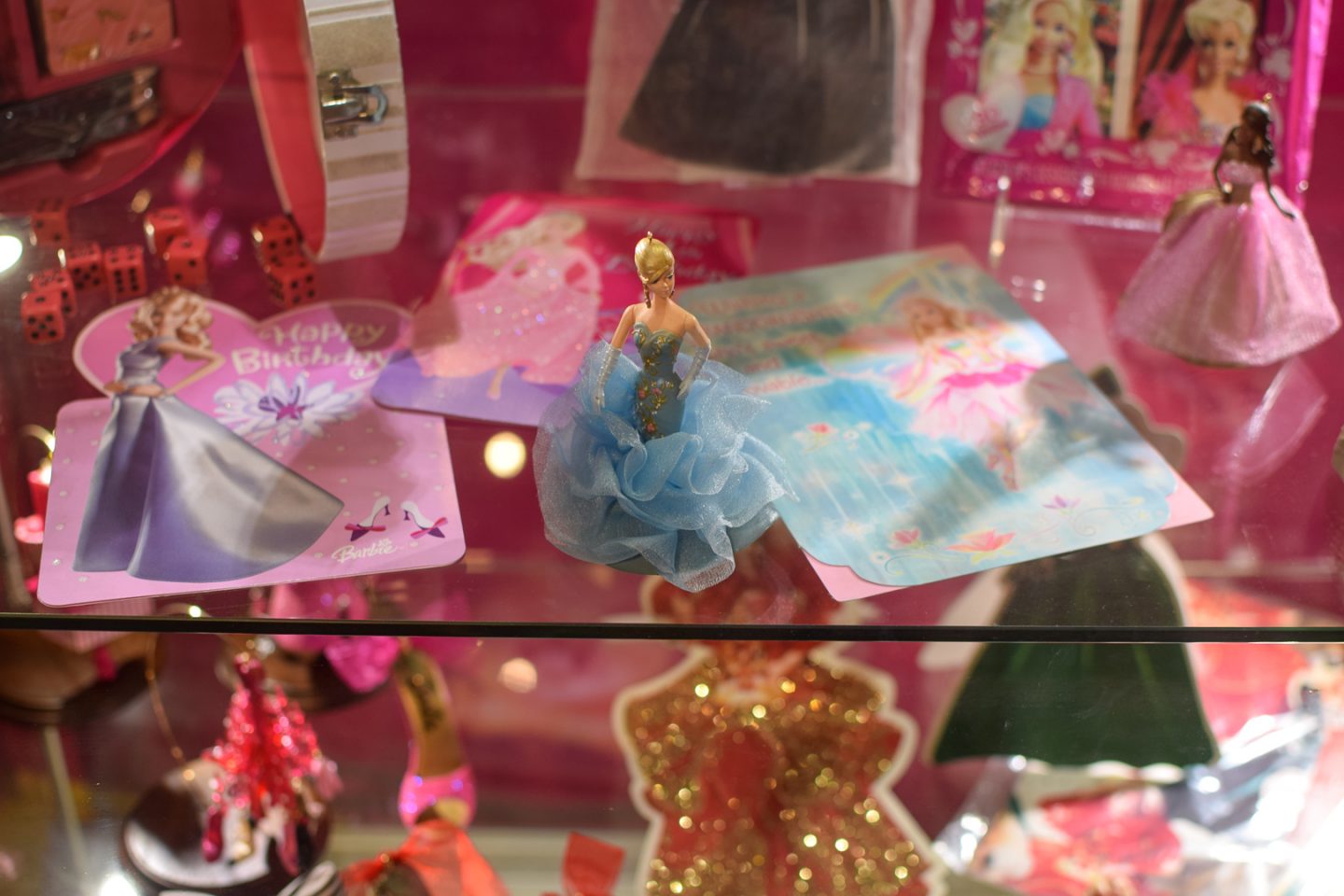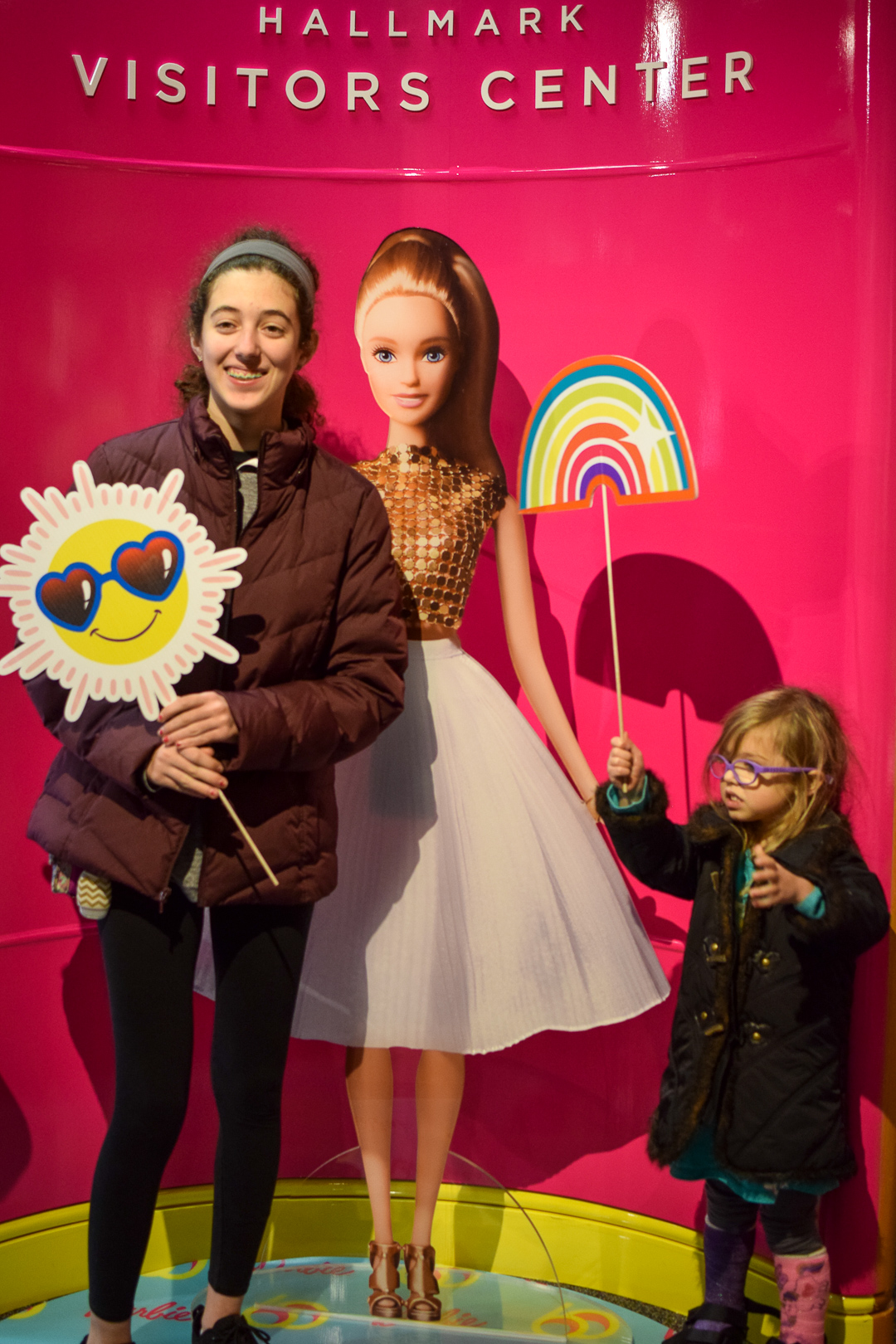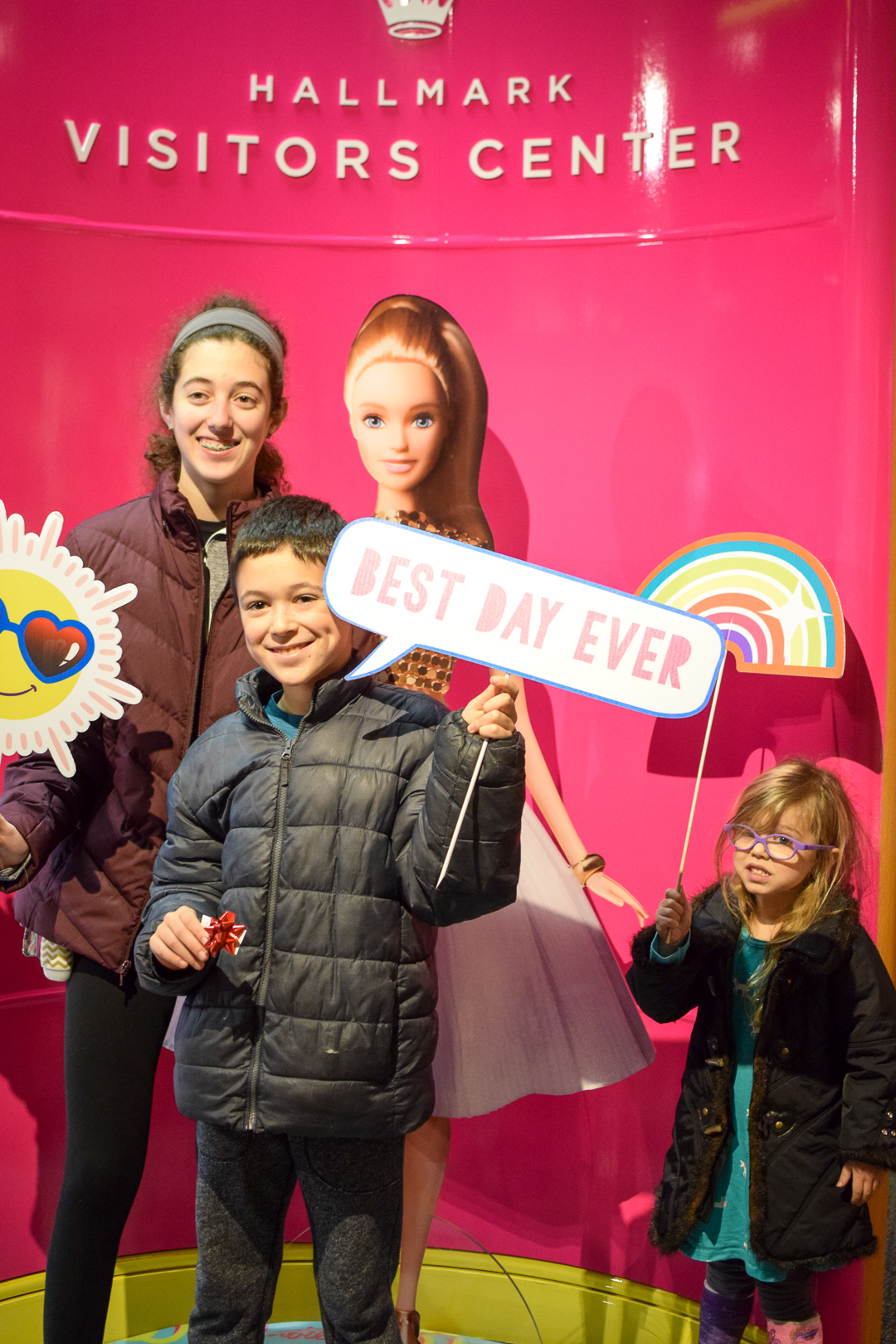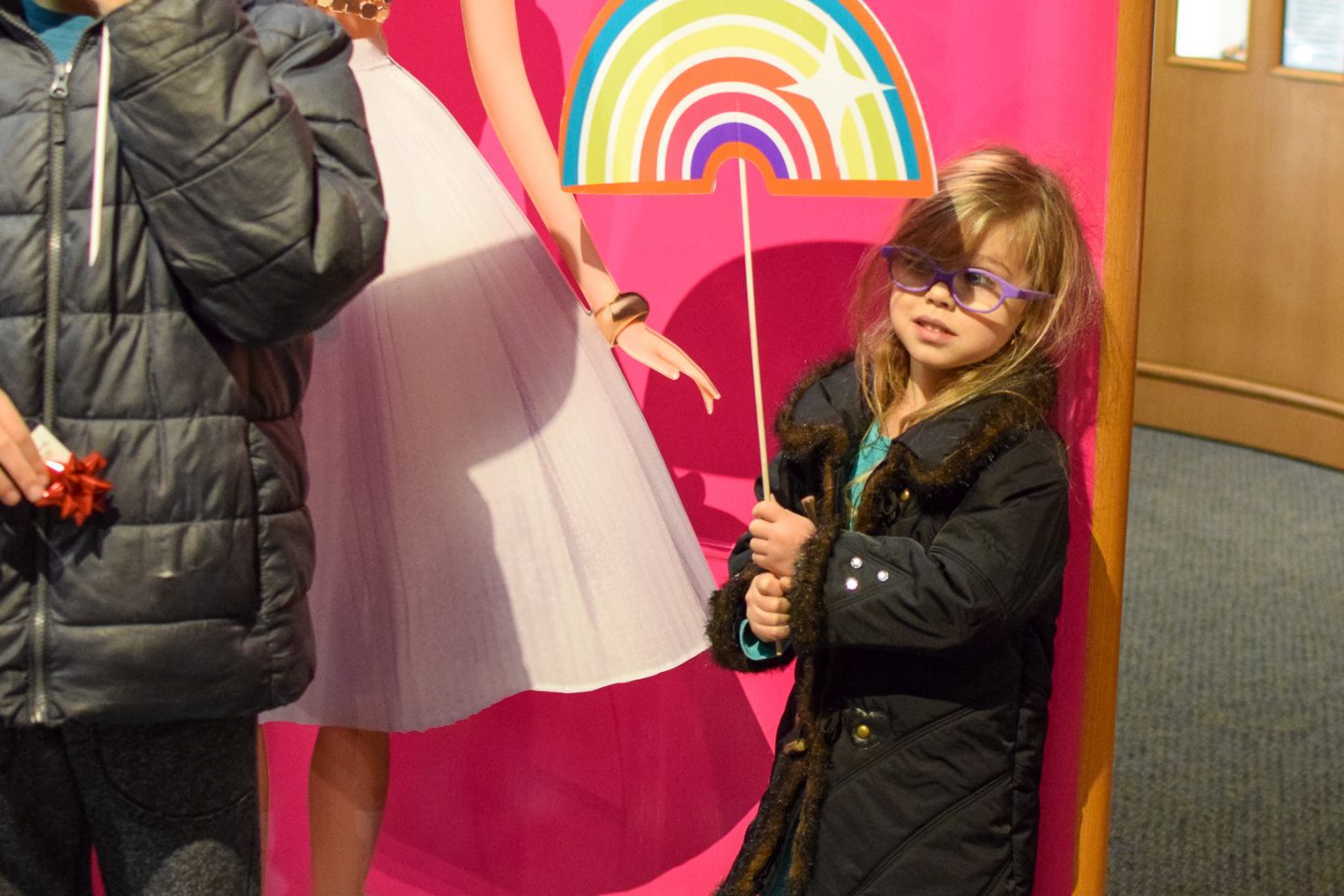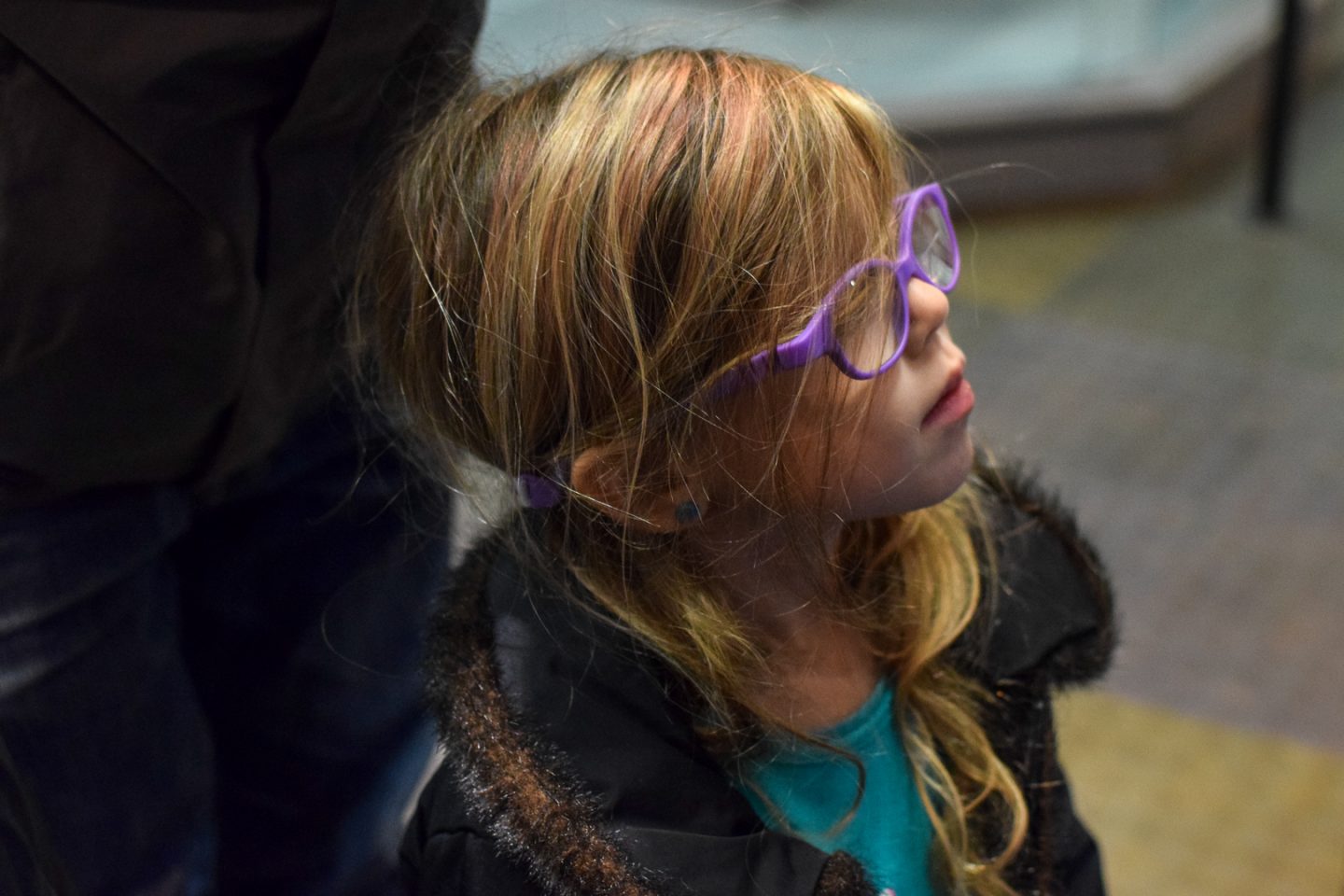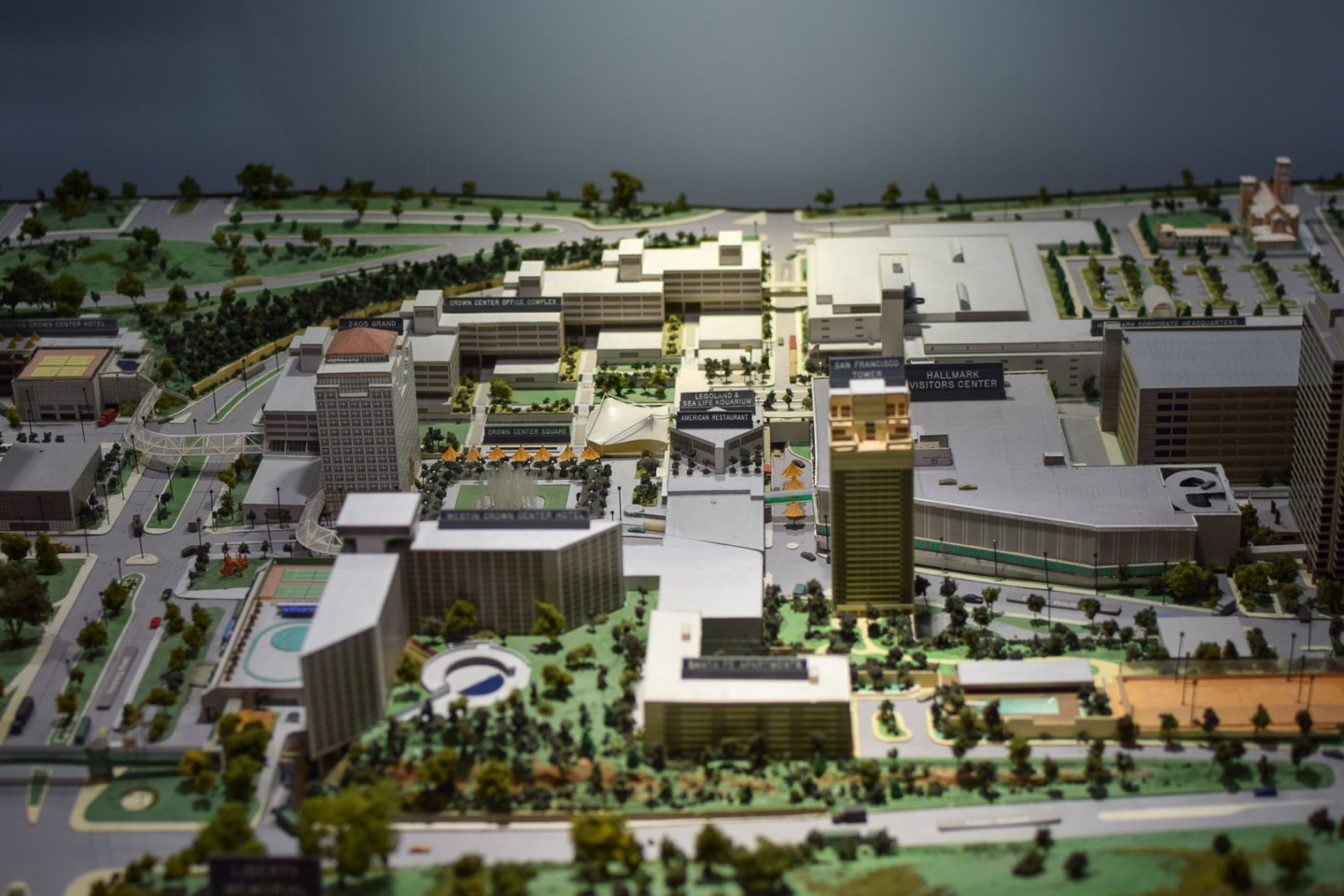 Everyone enjoyed creating craft projects!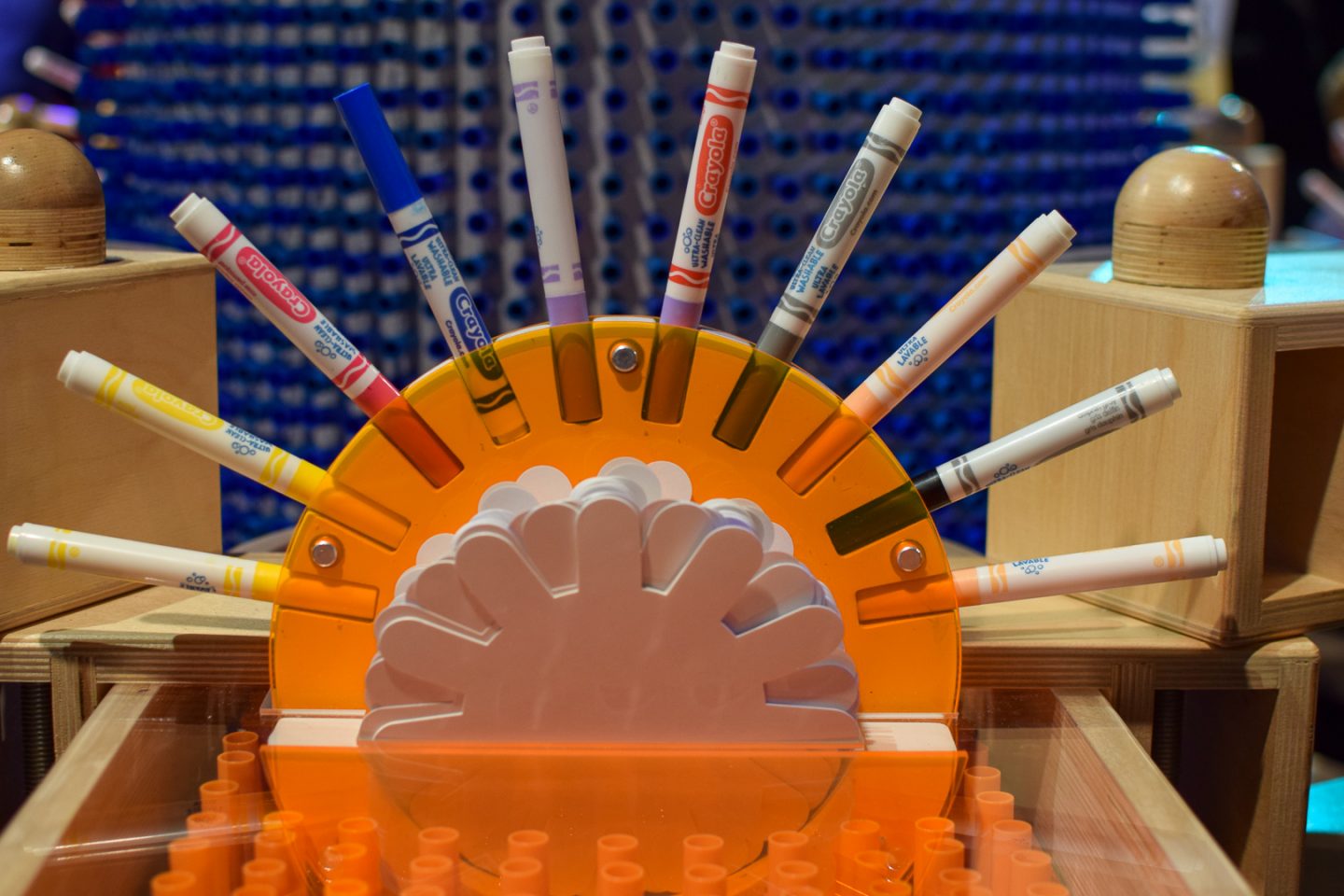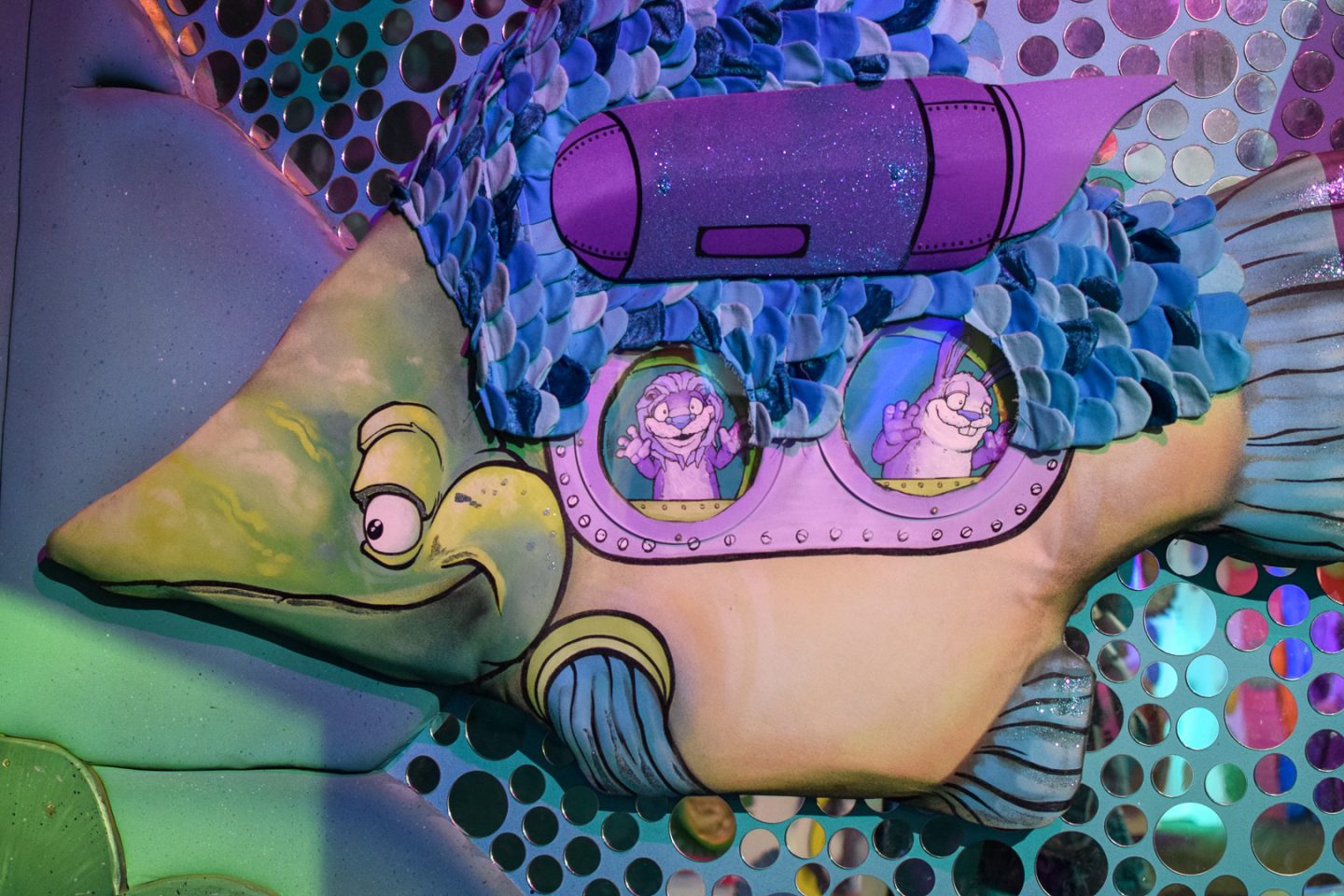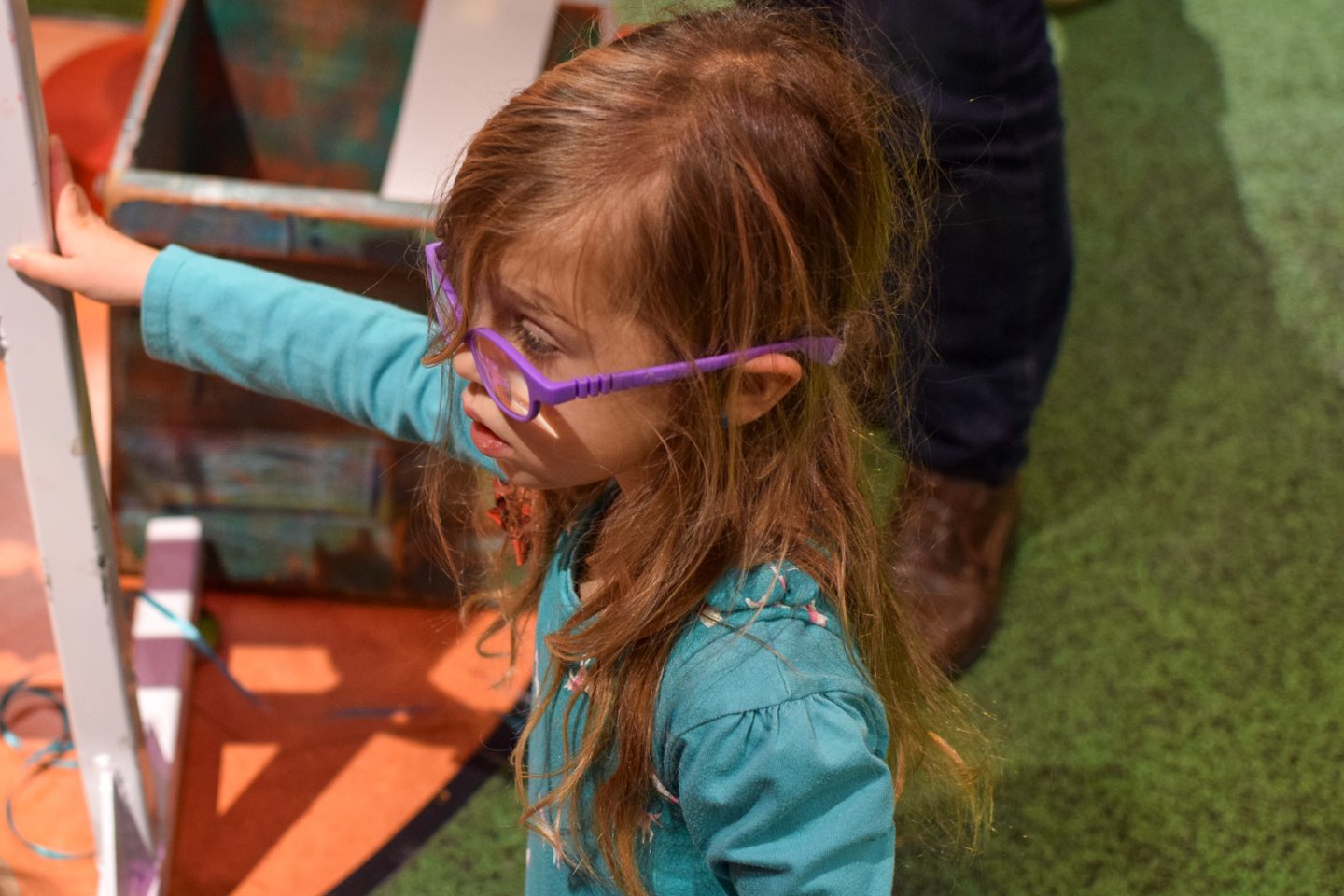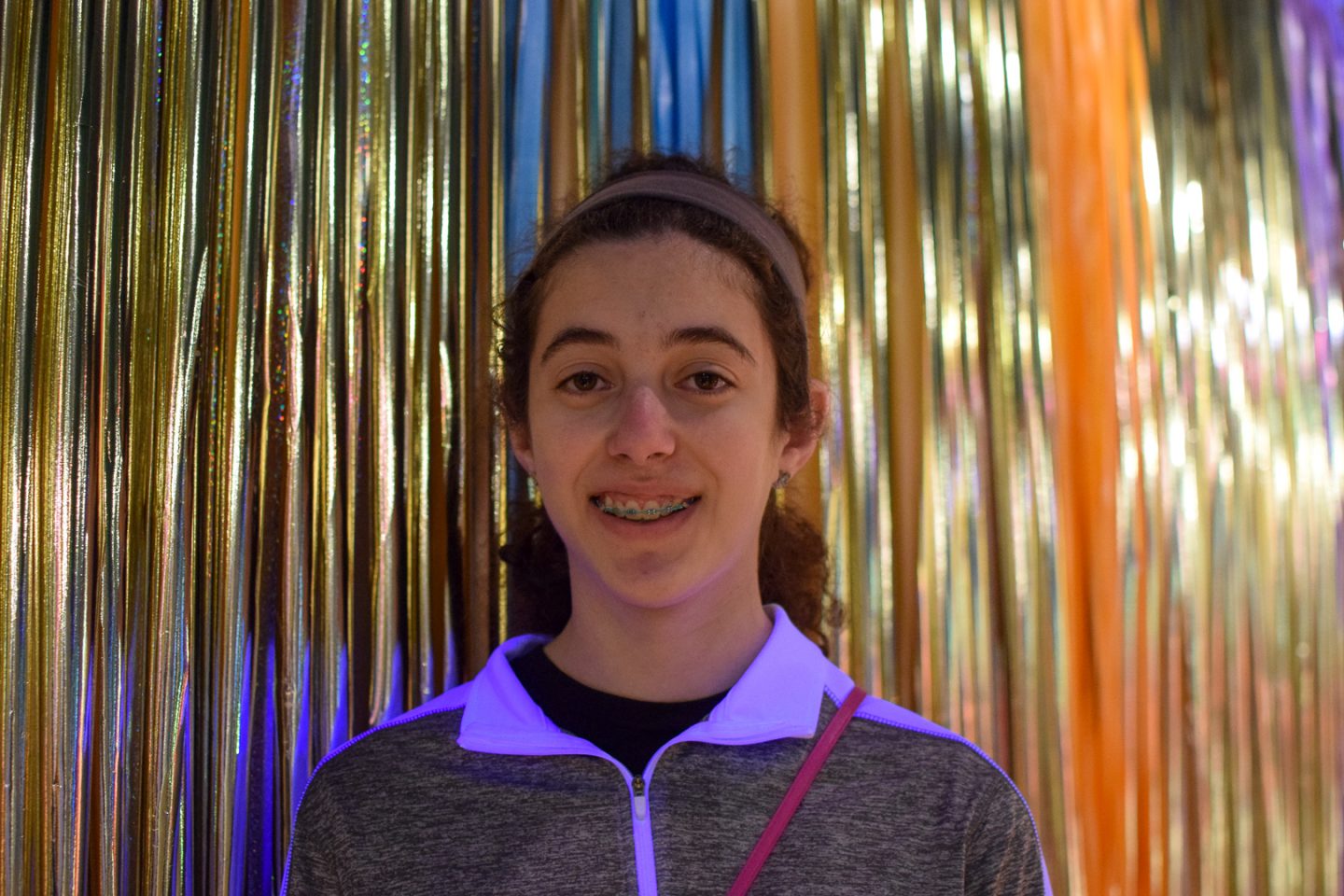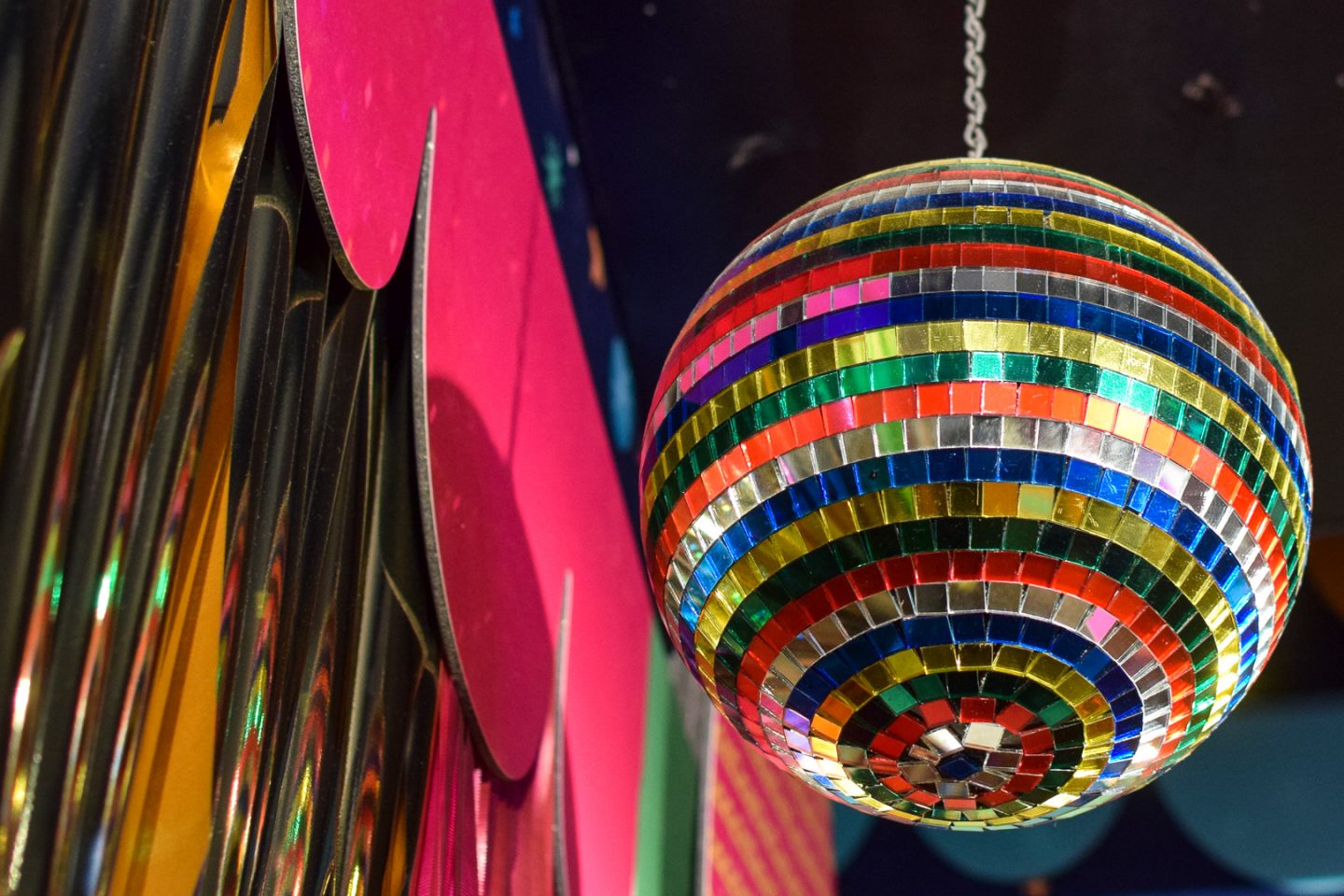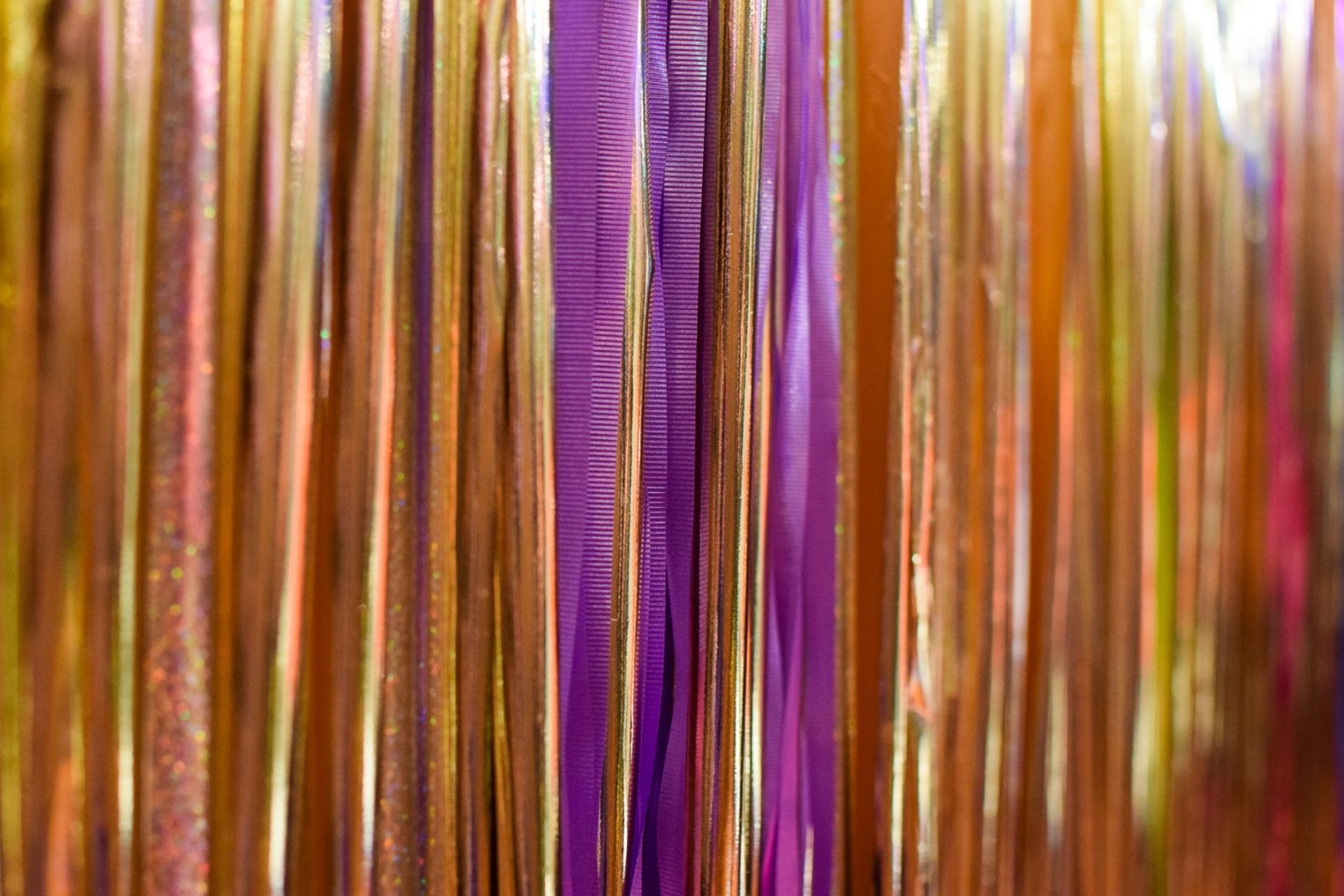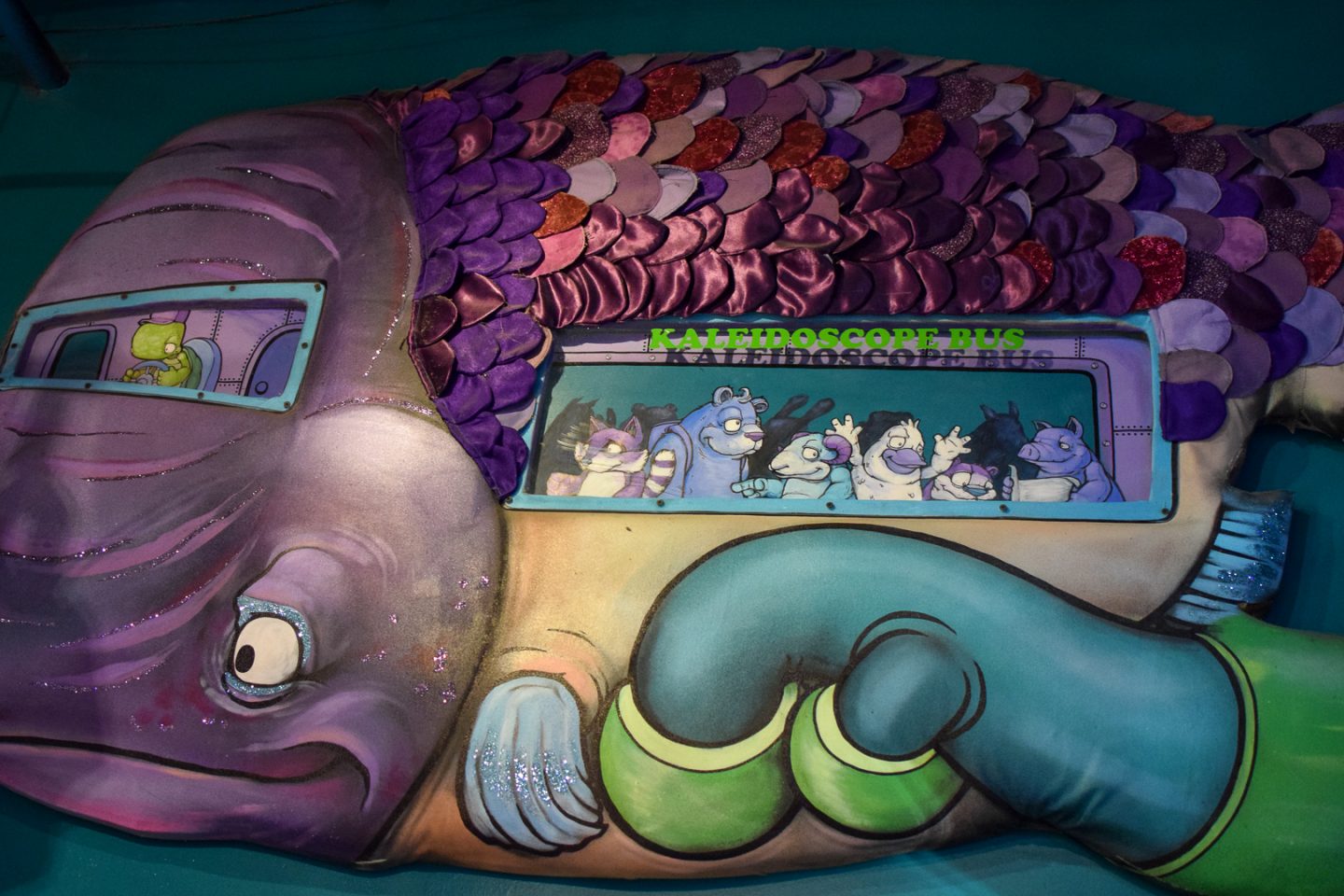 We were certainly sad to see them leave but happy we had such fun with them when they were here, and can't wait to see them again in a few weeks!
Now, I'm running a bit late on this, but it's time to link up your local adventures from November! Ours included the two places I wrote about above! If you visited somewhere local to you this month, link up with Lauren and me here!
Feel free to save our image and share it in your blog post so others can find the link-up!
You are invited to the Inlinkz link party!
If you were here yesterday, you may have noticed my site was down. It took all day, but I'm so happy it's back!