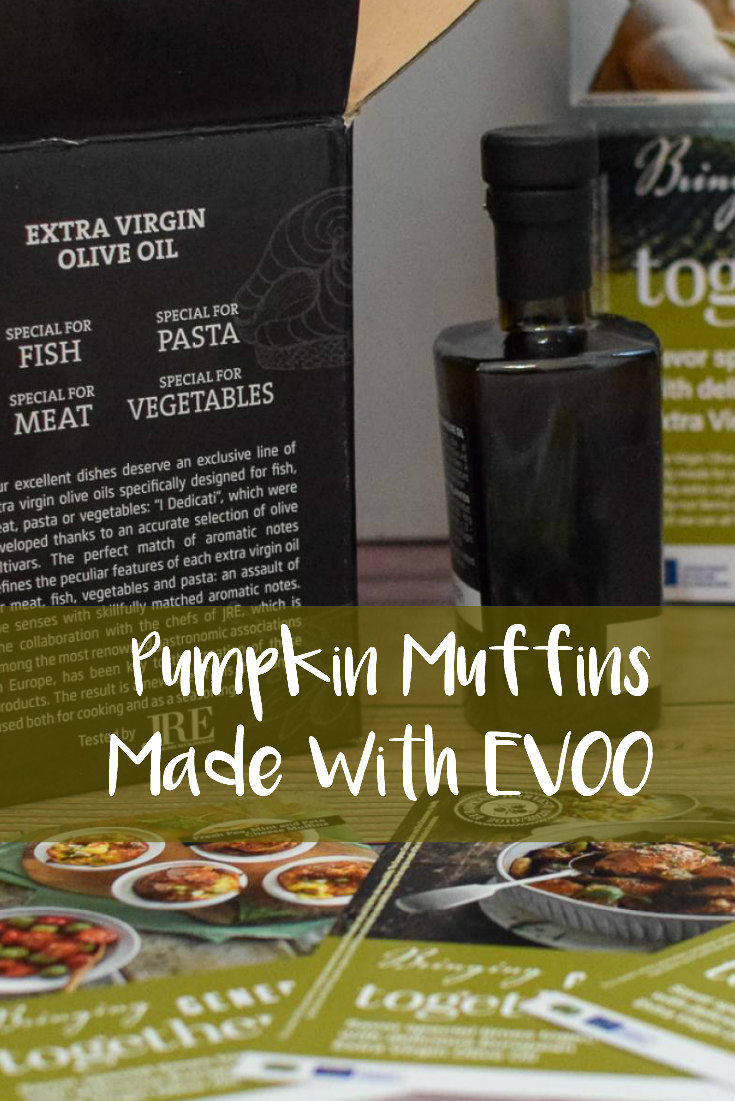 I received this product for free from Moms Meet provided and this page may contain affiliate links.
Gabbie is the baker in our house and she usually searches for recipes, tells me what to buy, and does most everything on her own. For Thanksgiving, she made some Pumpkin Cinnamon Rolls for us to eat while watching the parade. She had a bunch of leftover pumpkin though, and I decided to use it up! I was recently sent a variety of European Extra Virgin Olive Oil in a variety of flavors along with a selection of recipes and I realized one of the recipes was for a dessert. Normally I would not think of using EVOO in a dessert recipe and in fact, Gabbie feels that she messed up a recipe once by doing so! However, I did a search for pumpkin muffins made with olive oil and there are a lot of them out there! I chose to follow a recipe from Cookie and Kate.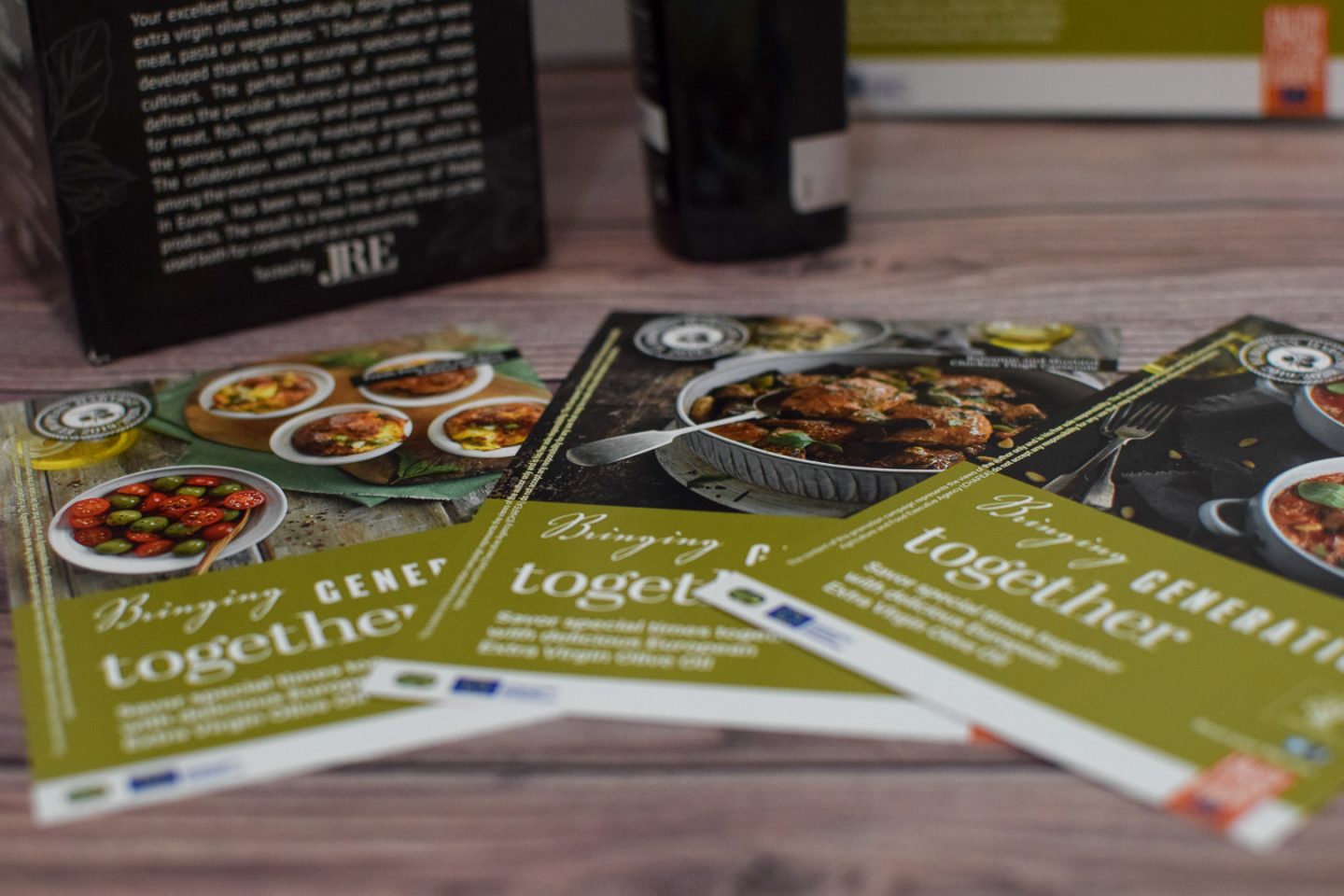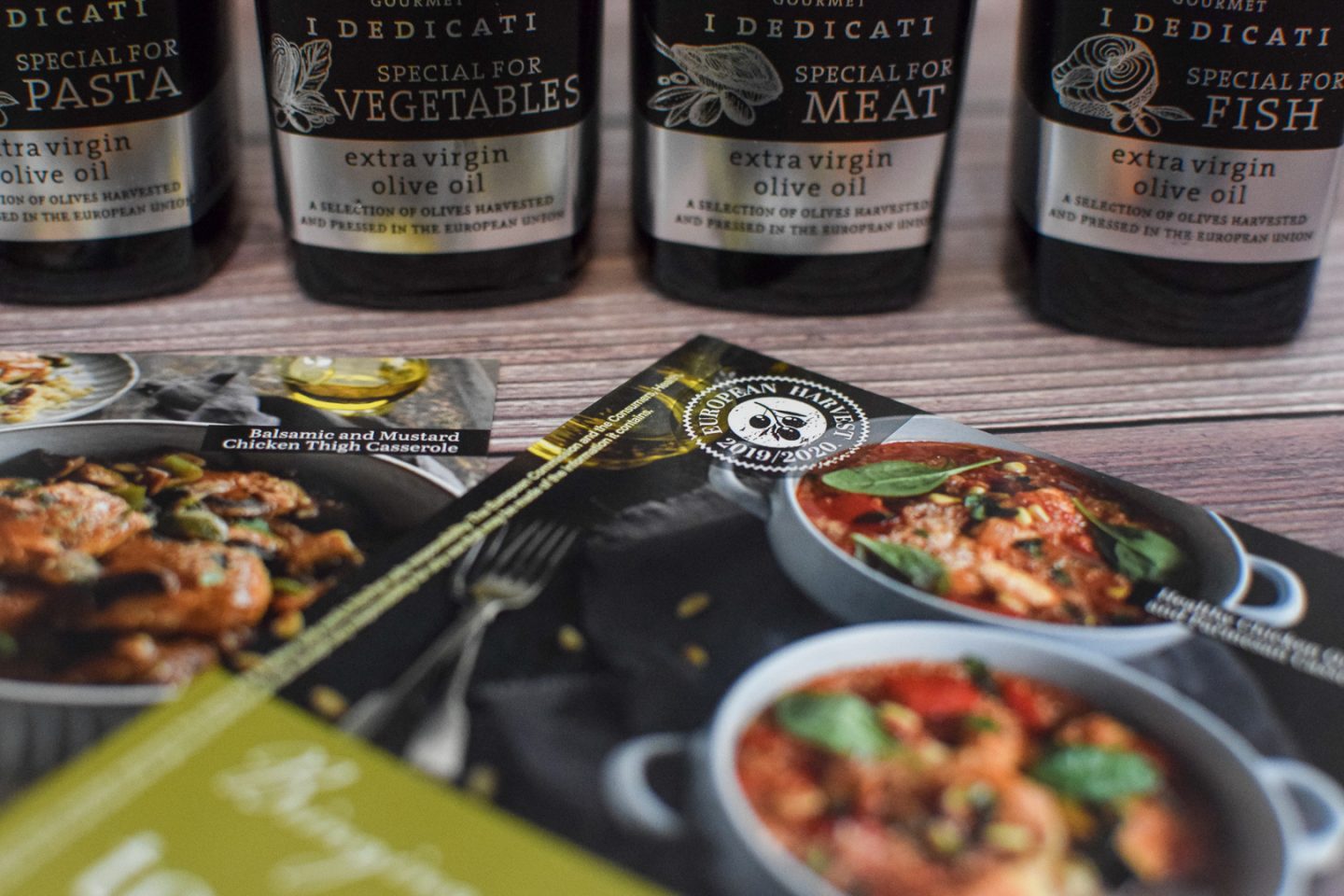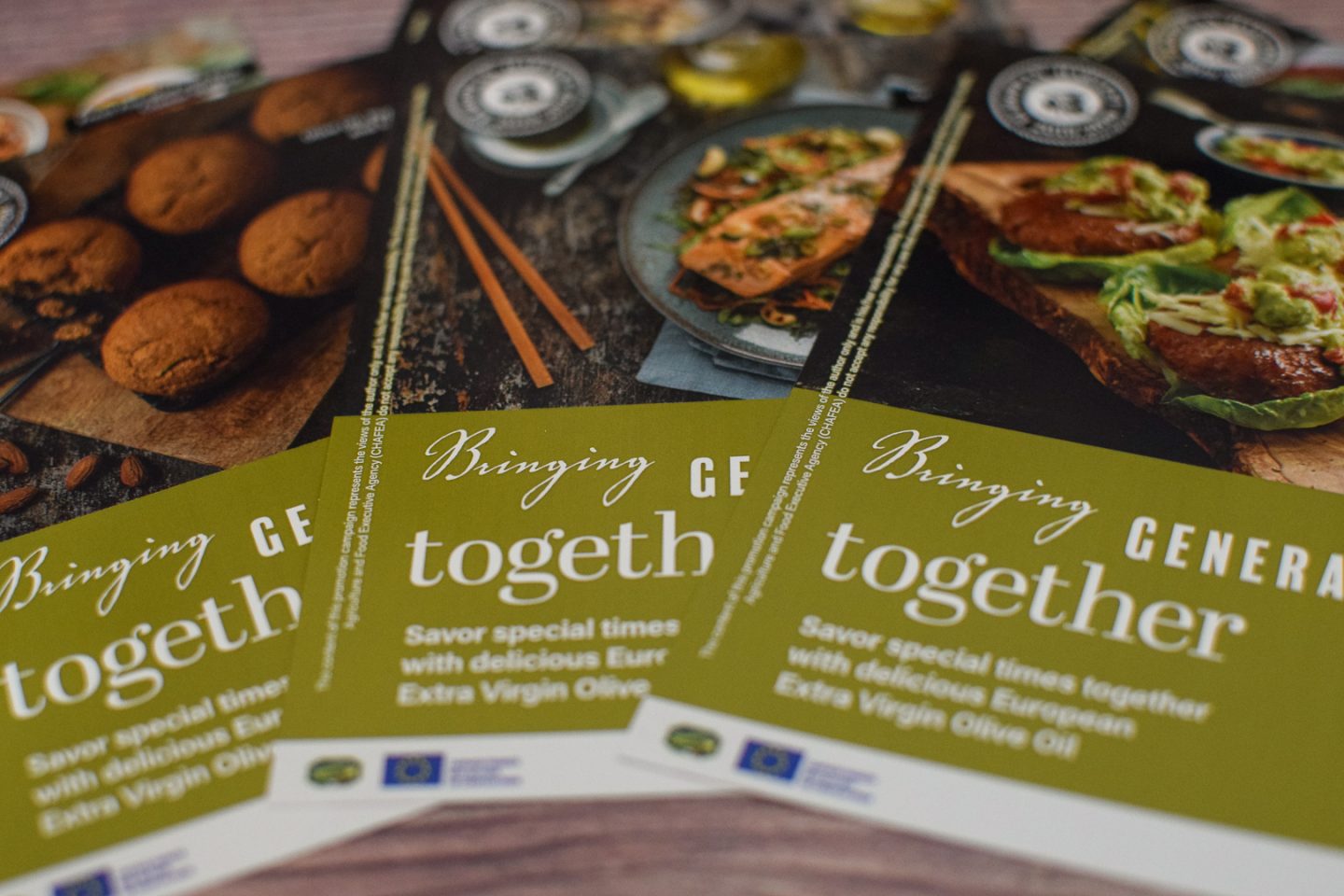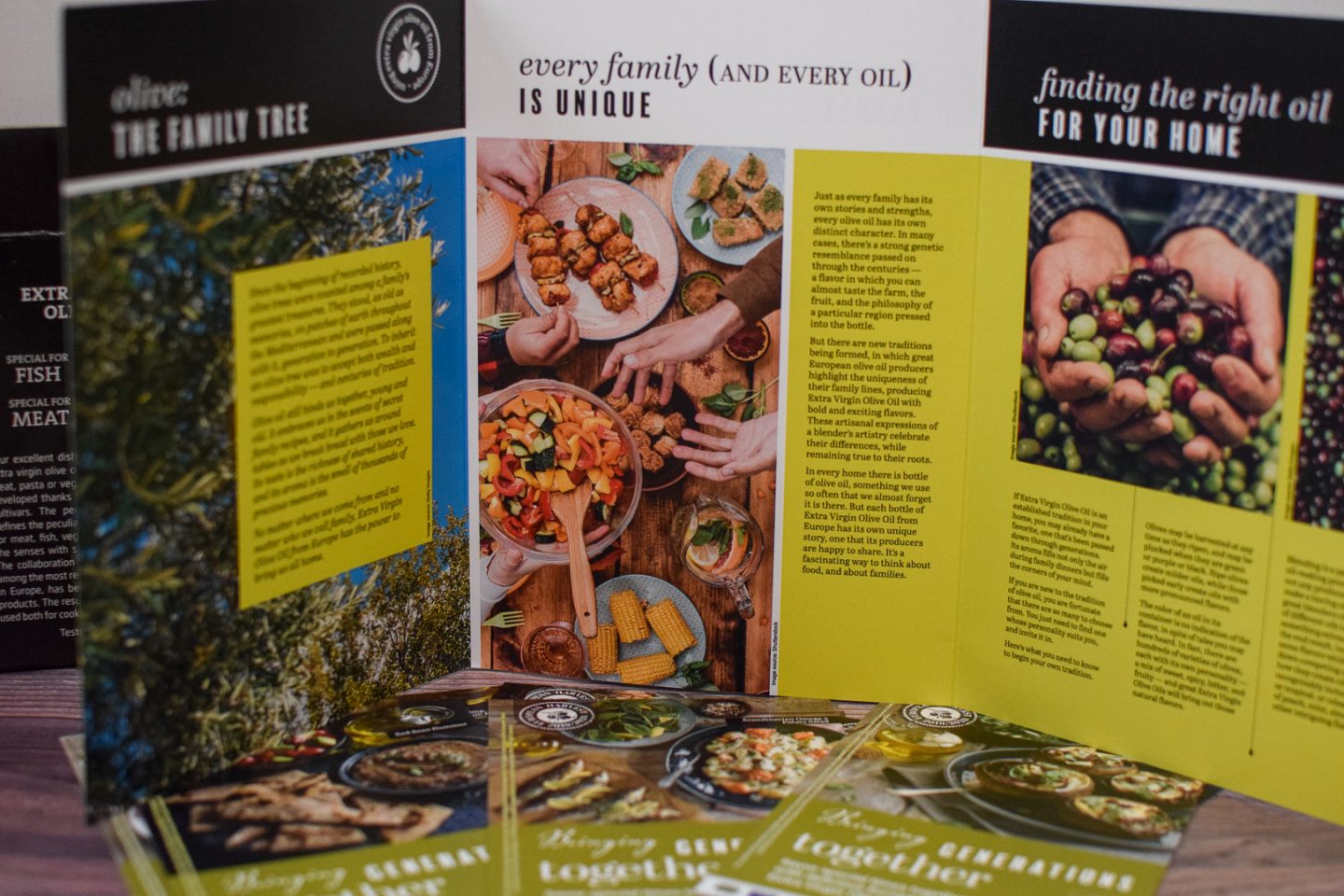 The amazing recipe cards and information about olive oil comes from Flavor Your Life, a campaign which aims to educate North American consumers about authentic extra virgin olive oil from Europe.
About Extra Virgin Olive Oil
Extra Virgin Olive Oil is made by pressing the European olives without heat or chemicals and is the purest olive oil available. It is also almost completely free of acidity to ensure its quality. Low values of peroxide indicate fresher oil and are required for the Extra Virgin designation. Expert tasters judge the oil to make sure it meets the high Extra Virgin standard rating. They also test for the presence of fruitiness, bitterness, and spiciness – the oil must have a harmonious balance of these tastes. Olive oil has a high smoke point so it can handle anything from a light saute to a deep fry, and you can bake with it!
Why Choose European Olive Oil
The olive tree has been grown in Europe for thousands of years and the farmers have evolved hundreds of varieties, optimizing them for different environments and terrains for the most delicious results. These has led to European Extra Virgin Olive Oil being the finest in the world. There are many types of European oils based on the location the trees are grown and when the olives are harvested. You can learn more about the different types of European Extra Virgin Olive Oils from the Flavor Your Life campaign, which is dedicated to providing the latest in industry news on European Extra Virgin Olive Oil in order to educate US consumers so they can make informed decisions when purchasing Extra Virgin Olive Oil.
Which Olive Oil Flavor?
You may have noticed that I received olive oils that were blended specially for using with meat, fish, pasta, and vegetables. So which was I going to use for muffins? I checked the website of the brand of my oils, Olitalia, and discovered that the oil meant for use with fish has notes of apple and almonds in it, which sounded perfect!
Pumpkin Muffins Made With EVOO Recipe
Ingredients:
1/3 cup Extra Virgin Olive Oil
1/2 cup honey
2 eggs
1 cup pumpkin puree
1/4 cup milk
2 tsp pumpkin spice
1 tsp baking soda
1 tsp vanilla extract
1/2 tsp salt
1 3/4 cup flour
3/4 cup chocolate chips (optional)
Instructions:
Preheat oven to 325 degrees.
Beat oil and honey, add the eggs and mix well. Add the pumpkin puree and milk, pumpkin spice, baking soda, vanilla extract, and salt. Mix in the flour and chocolate chips.
Fill muffin tin and bake for 25 minutes.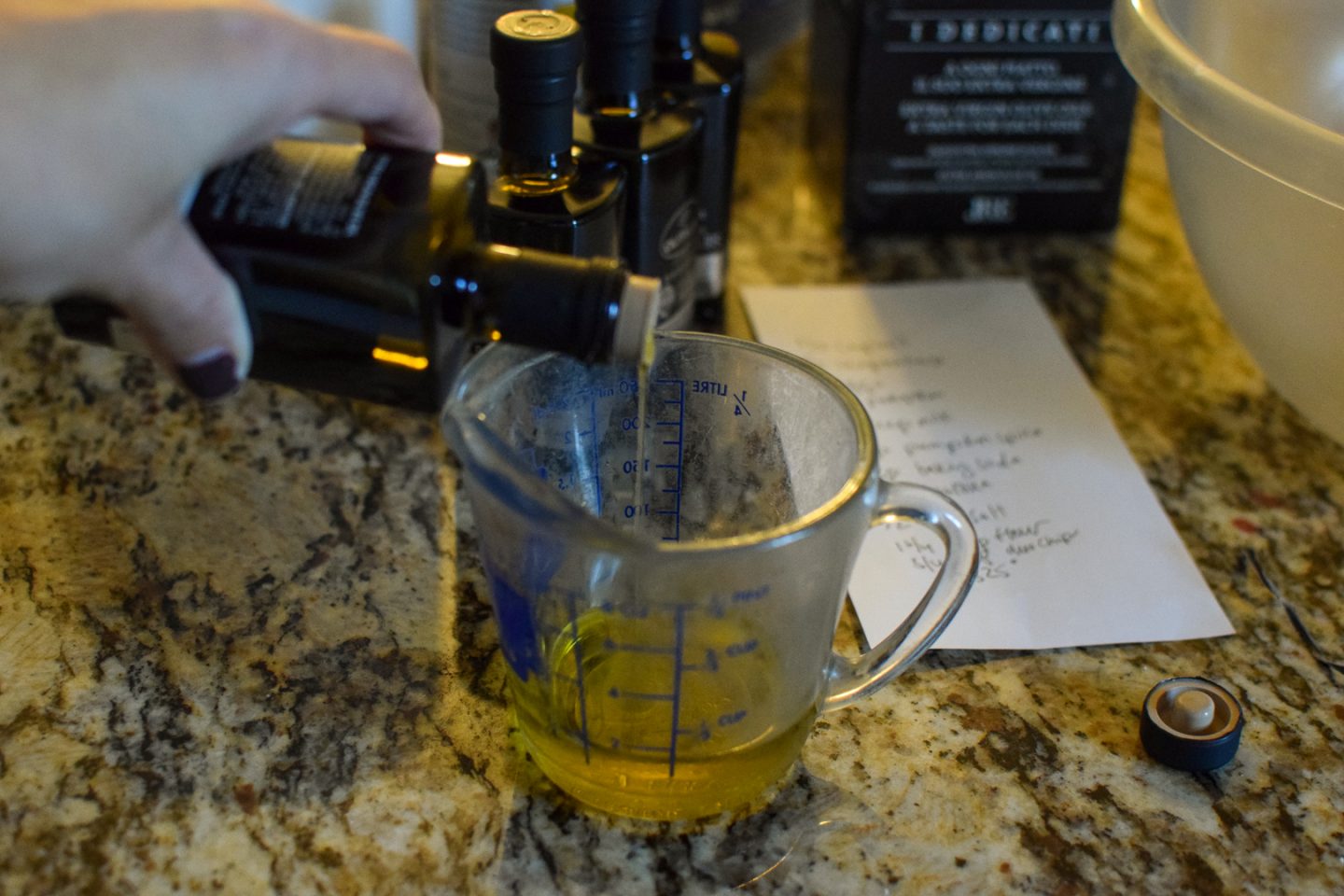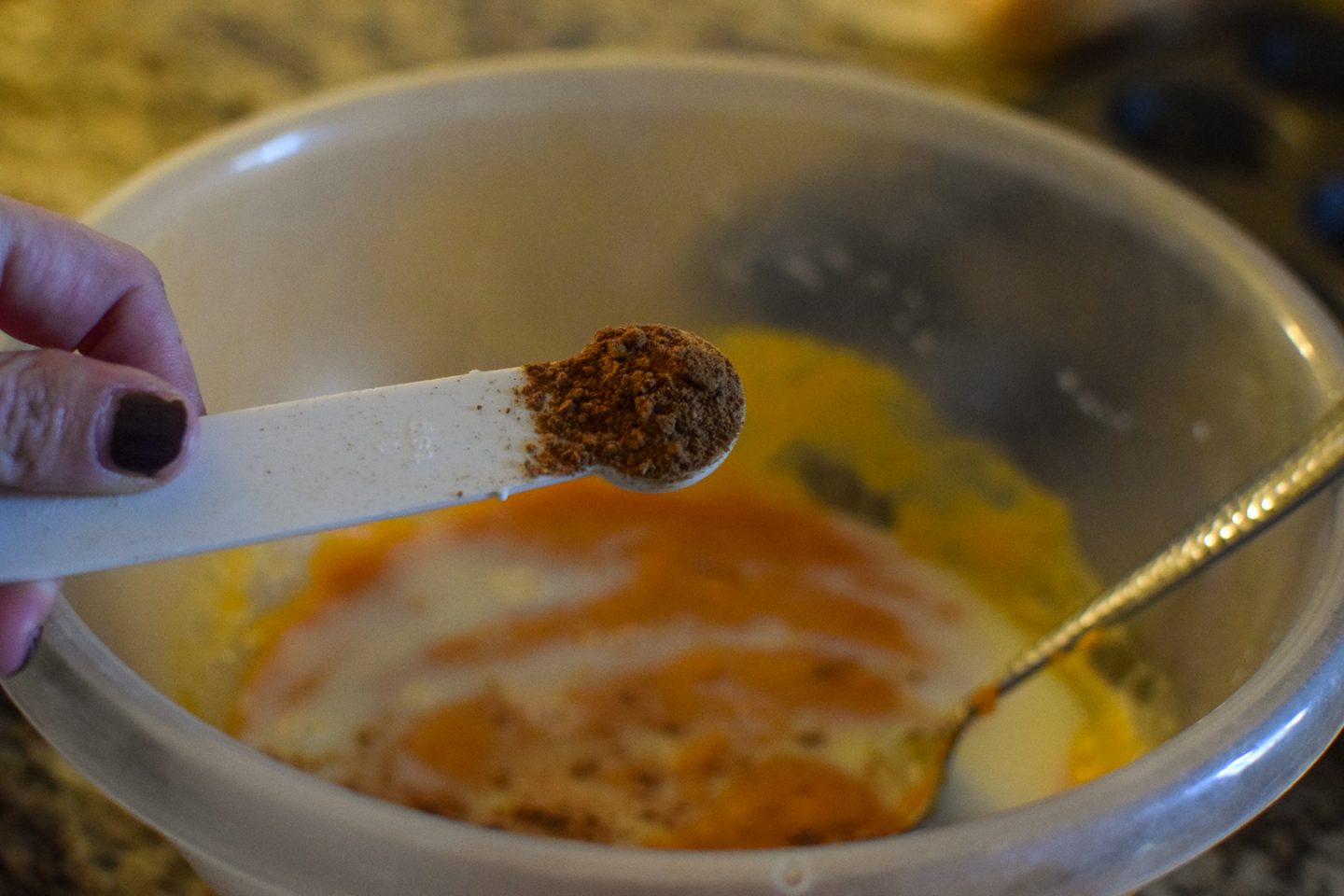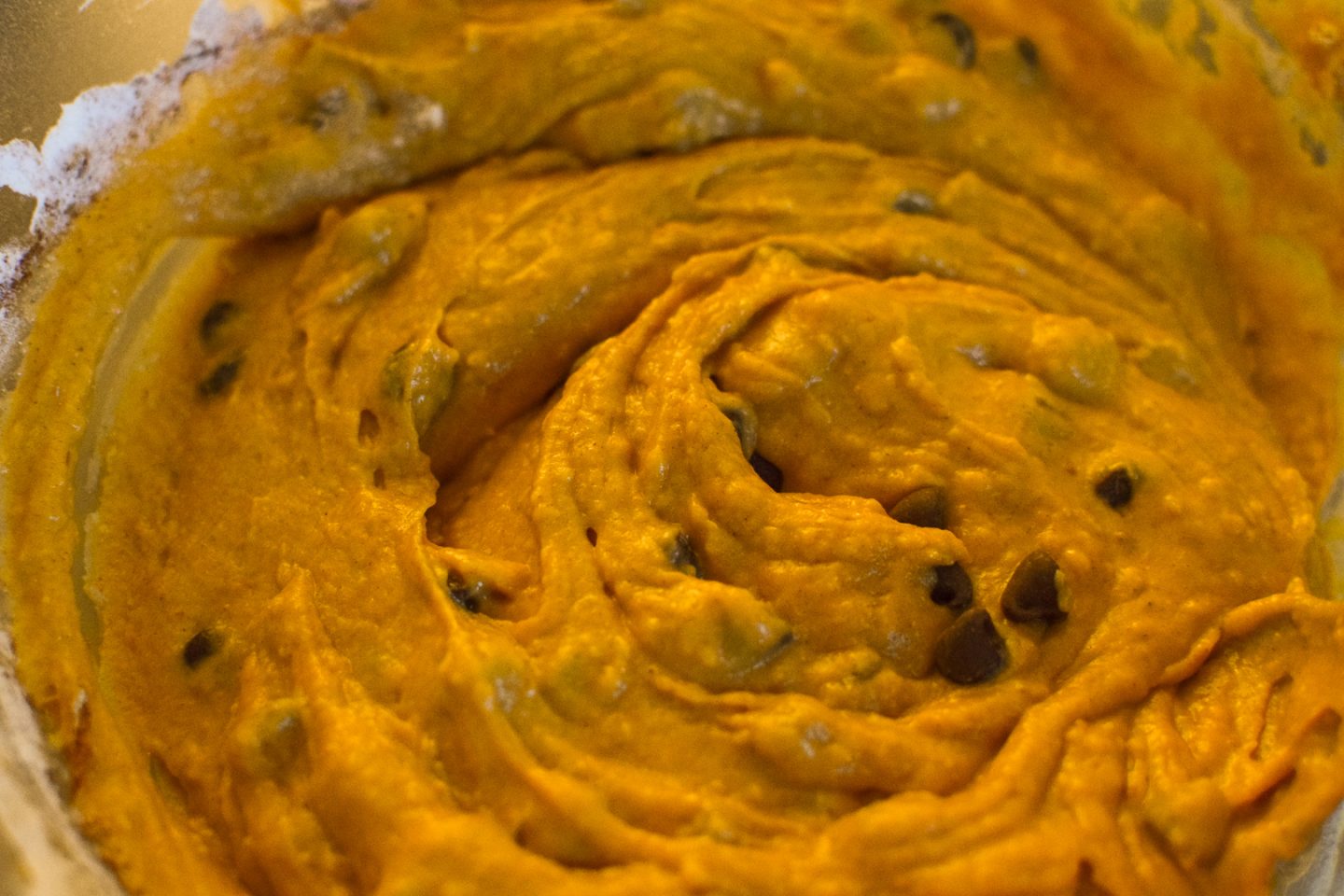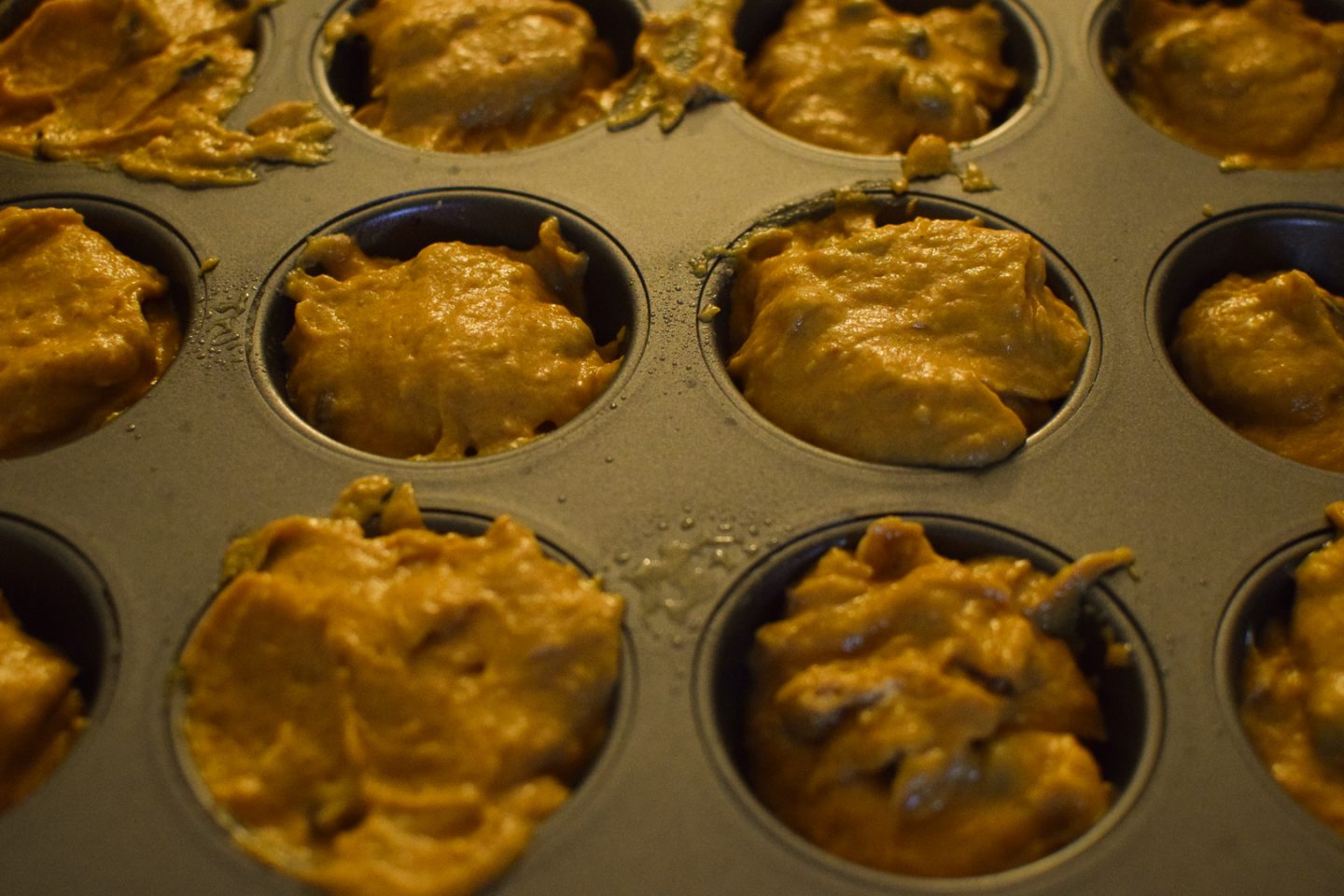 I was quite pleased with how this recipe turned out! They are moist and taste great. The house smelled delicious while they were cooking too!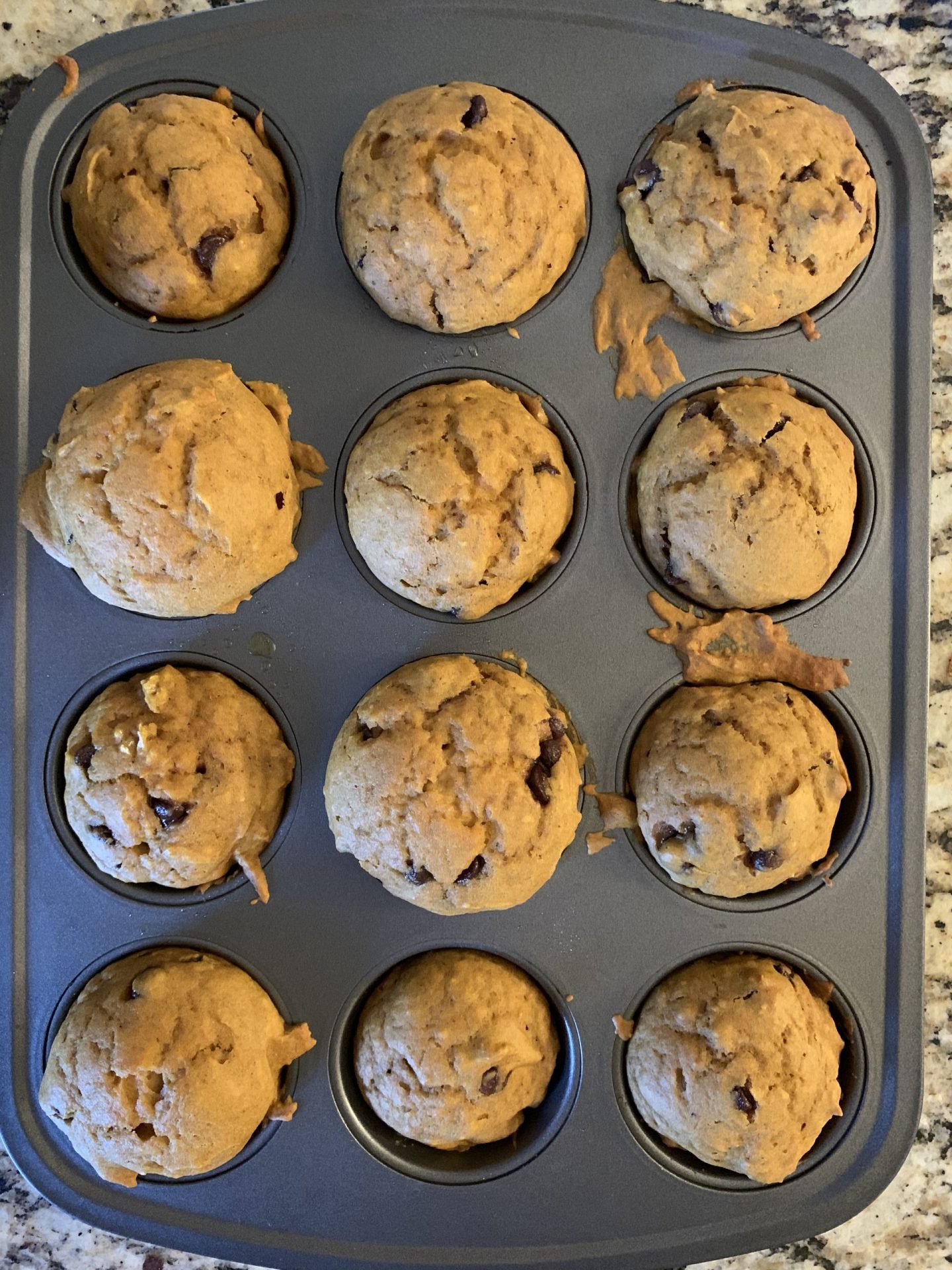 Olitalia believes all great cooking revolves around great oil. Olitalia is the #1 brand most used by chefs in Italy and is now available for home cooking in the US. Look for Olitalia at Eataly locations. Go to https://www.olitalia.com/ww-en/ and follow at https://www.instagram.com/olitalia.i
For more information from Flavor Your Life, visit:
site | facebook | twitter | instagram
Have you ever baked with olive oil?