Alaska might not be the first destination to come to mind when you're thinking of a vacation. Isn't it cold and isolated? Well, yes, but that's part of the attraction… if you like being out in the wild, that is. Dubbed the "Last Frontier," this state offers amazing wild encounters and incredible landscapes, from magnificent mountains with pearly glaciers to sparkling lakes and tremendous icebergs. Basically, if you're the kind of person who loves to visit National Parks, you will absolutely love Alaska.
Not convinced yet? If you're curious about visiting Alaska but need an extra push, here are some great reasons to visit the 49th state.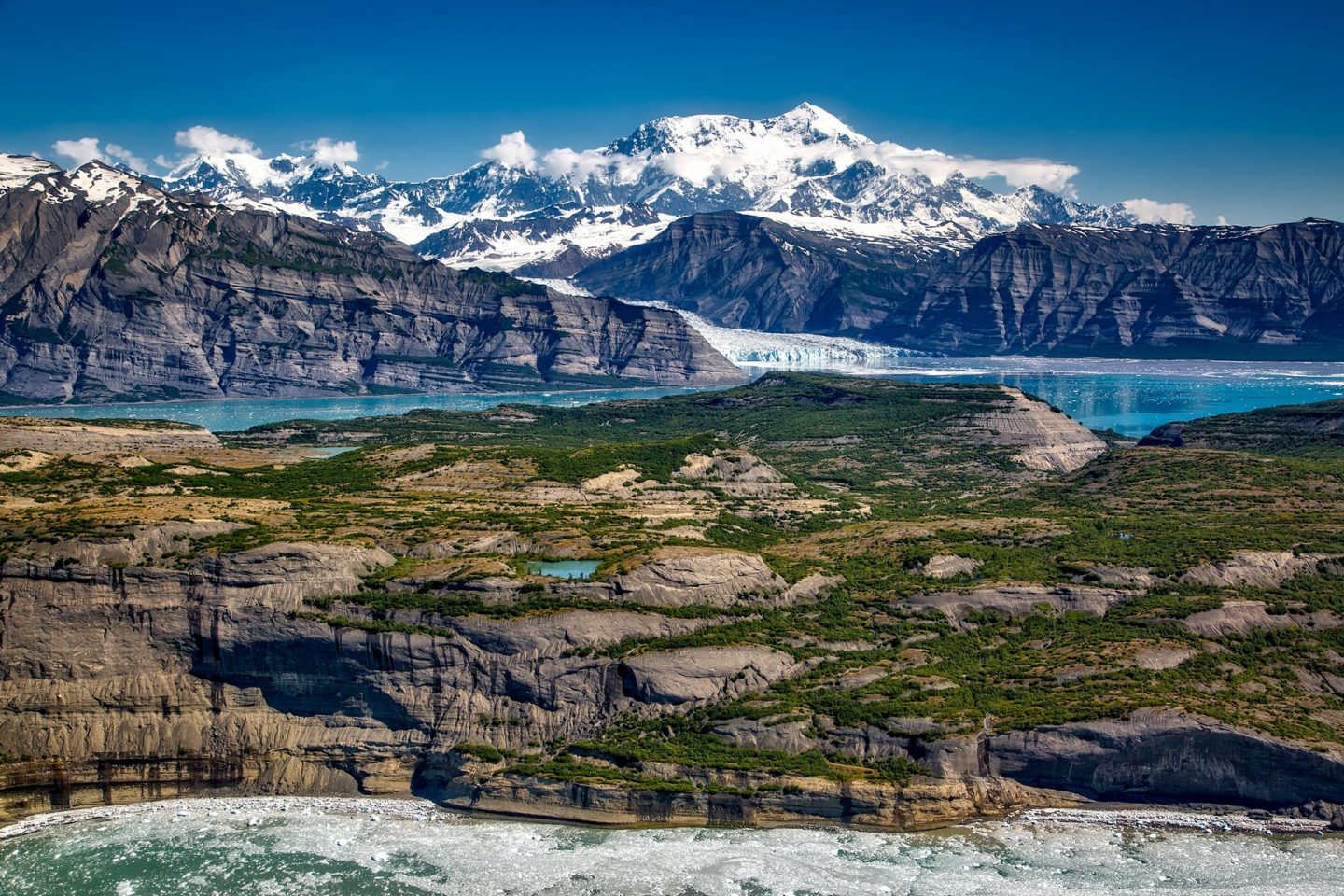 Image Source: Pexels CC0 Licence
The Northern Lights
Glimpsing the aurora is one of the most magical experiences you can have on this earth. Best viewed in March and September, these ribbons of color erupt from the sky and spangle the bright night. If you're lucky, you may even hear the crackling of the region's characteristic atmospheric phenomenon. To avoid disappointment, plan the timing of your Alaska vacation carefully. Don't go hoping to see the Northern Lights in the height of summer—June and July. You probably won't see them in early August or late May, either.
Majestic Glaciers
Boasting an estimated 100,000 glaciers, Alaska does not disappoint if you're keen to see some of the most enchanting ice landscapes in the world. Among them are Exit Glacier, Byron Glacier, Matanuska Glacier and Mendenhall Glacier, to name just a few of the imposing glaciers you could encounter on your travels in Alaska. You don't have to be a mountaineer in order to see them, either. Some are accessible by car, and if you do your Alaska vacation by sea, many glaciers will be visible from the deck of your cruise ship.
Spectacular Wildlife
If you're a wildlife fanatic, you will have the experience of a lifetime in Alaska. From eagles to moose, bears and caribou, there is no end to the list of incredible animals you could encounter in the mountains and forests. Denali National Park is one of the best destinations for wildlife lovers. As you drive or hike through this splendid natural wilderness, you're sure to glimpse the park's wild residents left, right and centre!
Image Source: Pexels CC0 Licence
Road trip Heaven
If you love nothing more than taking a long road trip with your friends, Alaska is a must. Road trip opportunities abound in this wild and wonderful state, with adventures waiting around every corner. While the road networks span only a small fraction of this massive state, you'll find many nooks and crannies to explore if you leave your car and go for a hike.
Massive Mountains
Alaska boasts the tallest mountain in North America. Formerly known as Mount McKinley, Denali is a massive draw for die-hard mountaineers who want to test their climbing and survival skills to the limits. But you don't have to be a mountaineer to enjoy the mountains in Alaska. (Most normal humans aren't tempted to scale the giant, Denali.) There are many more modest mountains to explore, with easy hiking trails for all abilities.
Whether you're looking for adventure or an encounter with nature, you can't do better than a trip to Alaska.
---
This post was contributed by Simone Devonshire.