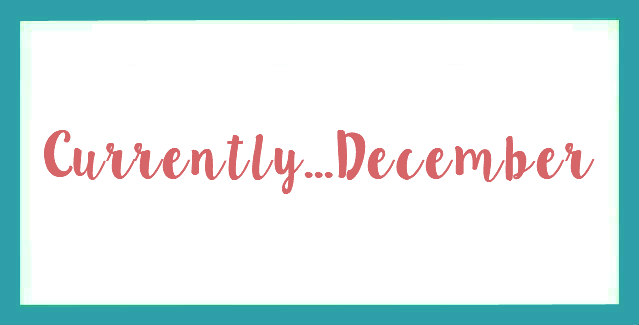 Today I'm linking up with Anne In Residence for her Currently link up. December's prompt words are: wrapping, baking, lighting, sending, and enjoying. Here's what I'm currently up to!
[wrapping]
We wrapped up Thanksgiving weekend and I'll be recapping it all tomorrow. It was really lovely having my family here and we had a great time with my niece and nephew who are both adorable.
[baking]
I baked the apple pie for Thanksgiving and it turned into more like apple mush. It basically fell apart when we cut it. My sister-in-law's pumpkin pie was obviously much more sturdy!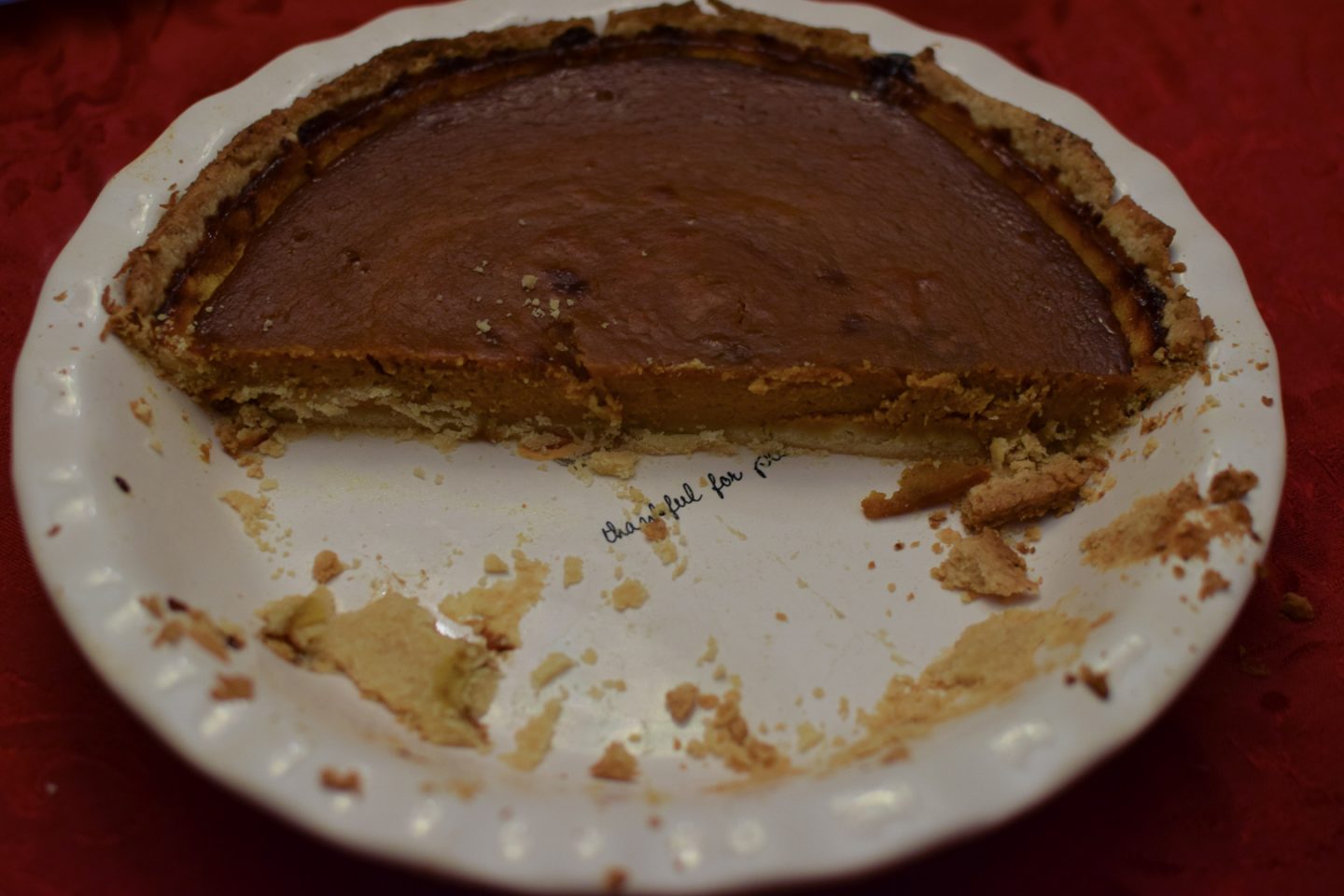 [lighting]
No Christmas tree to light here and yes we'll be lighting the Hanukkah menorah, but not till the actual holiday, which doesn't start till the 23rd this year.
[sending]
I have sent out two book swaps and have one more to send this week. I enjoy sending the swaps almost as much as I enjoy receiving my packages back!
[enjoying]
There is much to enjoy! Like I said, we enjoyed our visit with my family and now I'm enjoying the quiet with everyone back in school (introvert issues here!). This weekend we all enjoyed seeing Frozen 2 and I enjoyed watching the Chiefs game in the gym lobby while I waited for Gabbie at dance class! This weekend we'll be enjoying our synagogue annual trivia night and watching another Chiefs game! Also, I've been enjoying knitting again!
Now tell me something you are currently doing!