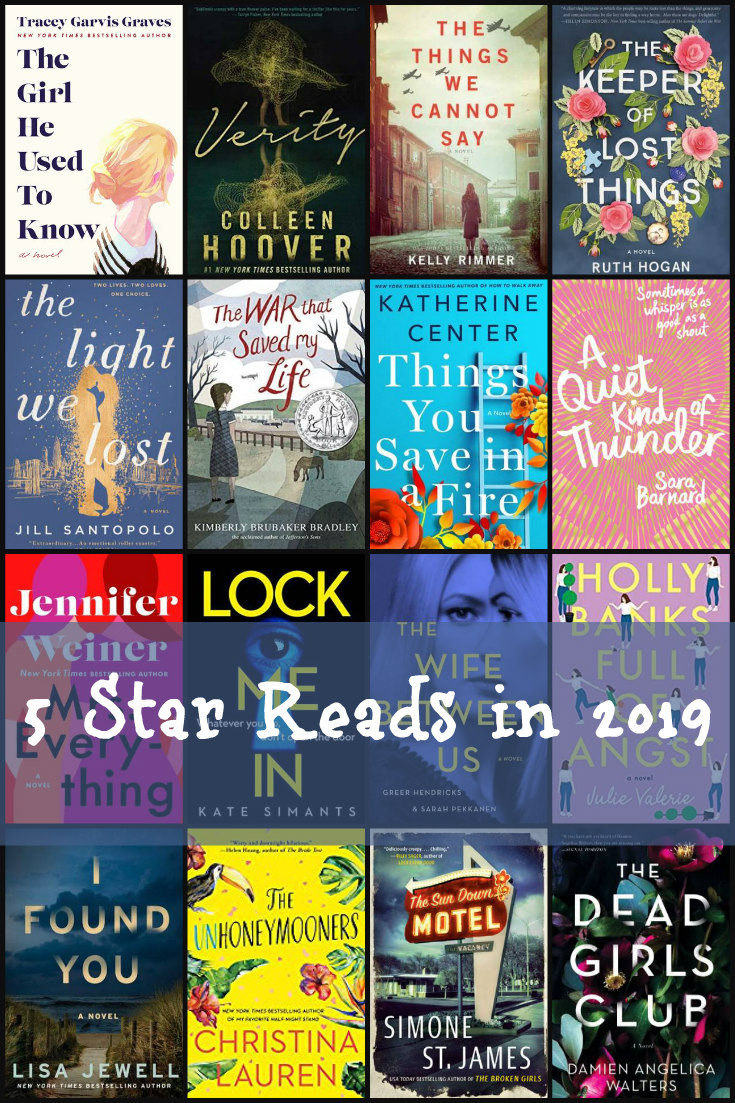 In past years, I have concluded my year in books by listing all the books I read that year. This year, I read way more than I have in past years so I decided to do this concluding post a little differently. Rather than list every book I read this year, I will share my top reads of the year – every book that I gave a 5 star rating. I am quite stingy with my 5 star ratings, so you know if I rated these books 5 stars, I really loved them.
Speaking statistically, last year I read 52 books. This year I read 157. Last year I read 7 books that I gave 5 stars and this year I read 19. My complete Year In Books can be found on GoodReads. I have linked the titles here directly to my review of the book, except for the last few which I haven't reviewed yet.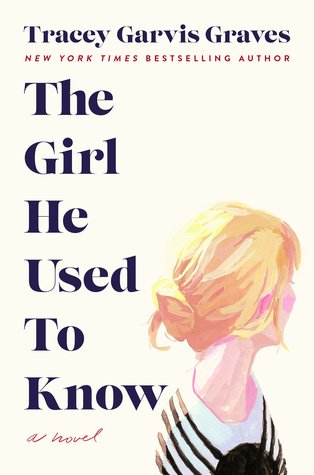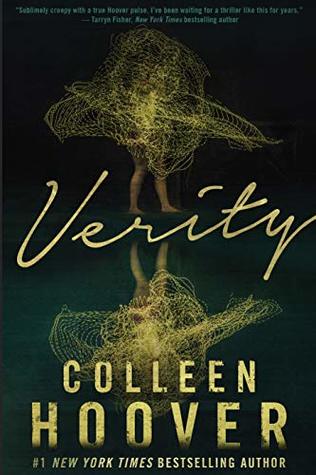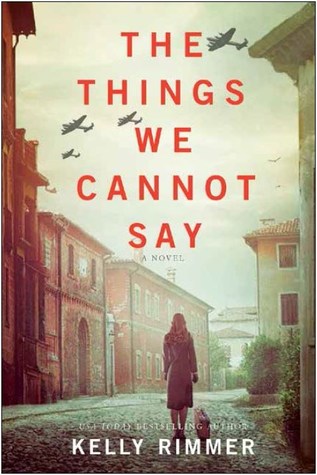 The Girl He Used To Know by Tracey Garvis Graves
Verity by Colleen Hoover
The Things We Cannot Say by Kelly Rimmer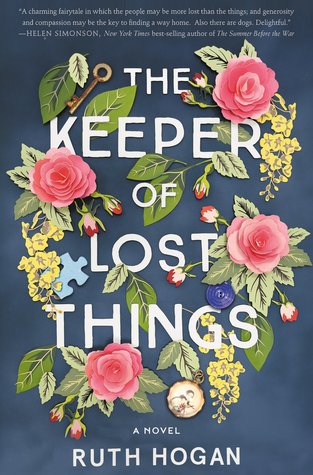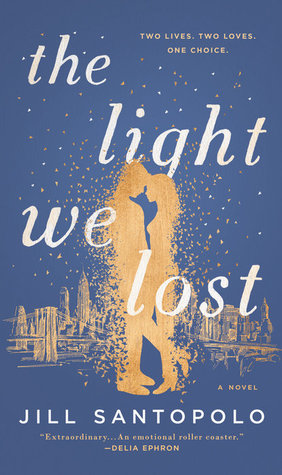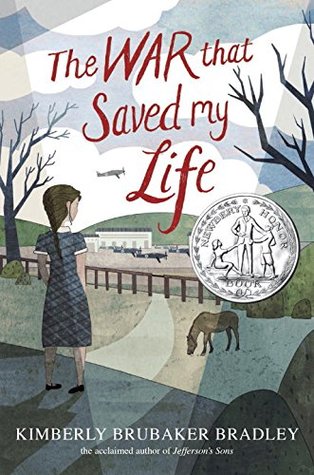 The Keeper of Lost Things by Ruth Hogan
The Light We Lost by Jill Santopolo
The War That Saved My Life by Kimberley Brubaker Bradley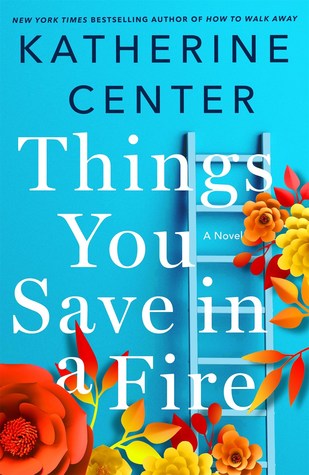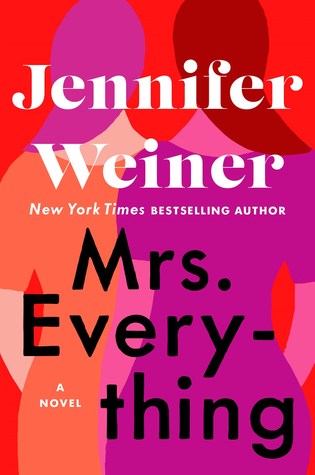 Things You Save In A Fire by Katherine Center
A Quiet Kind of Thunder by Sara Barnard
Mrs. Everything by Jennifer Weiner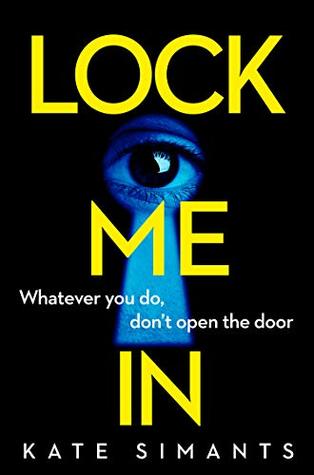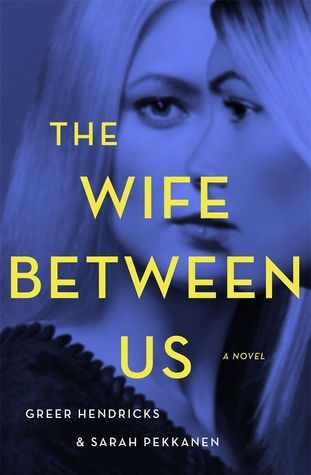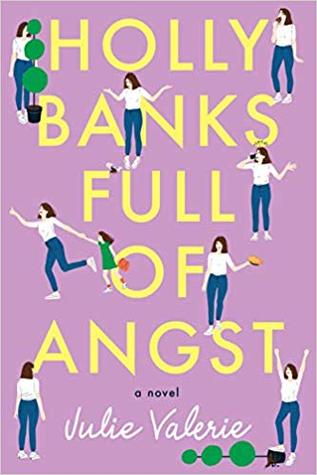 Lock Me In by Kate Simants
The Wife Between Us by Greer Hendricks and Sarah Pekkanen
Holly Banks Full of Angst by Julie Valerie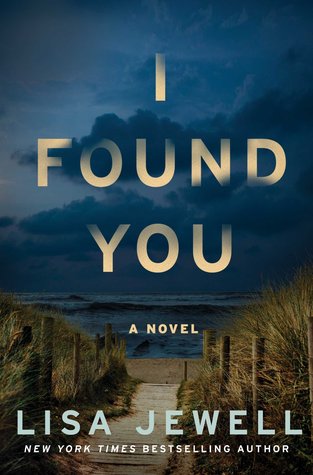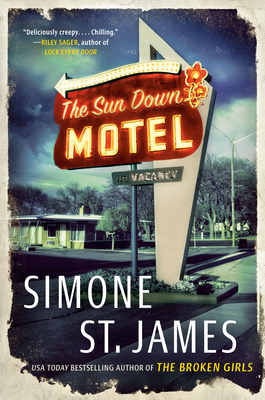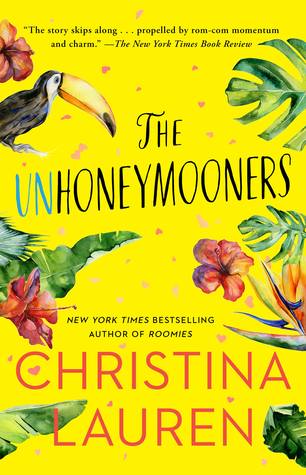 I Found You by Lisa Jewell
The Sundown Motel by Simone St. James
The Unhoneymooners by Christina Lauren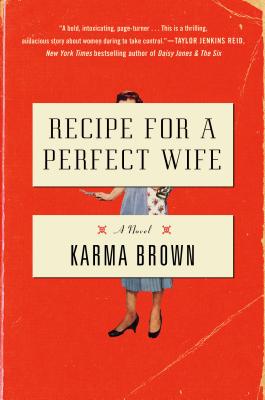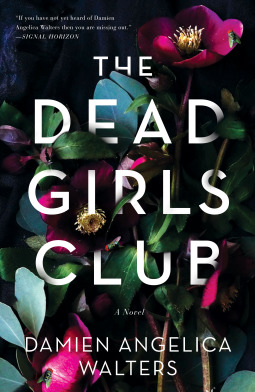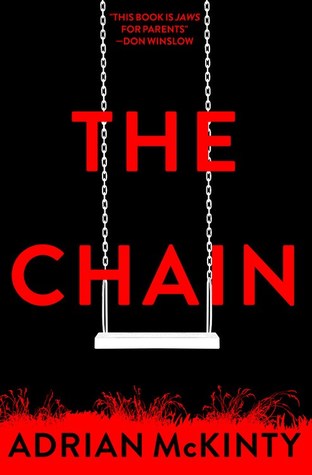 Recipe For a Perfect Wife by Karma Brown
The Dead Girls Club by Damien Angelica Walters
The Chain by Adrian McKinty
Big Lies in a Small Town by Diane Chamberlain
Did you set a reading goal this year? How many books did you read? Did you read any of these? What should I read in 2020?