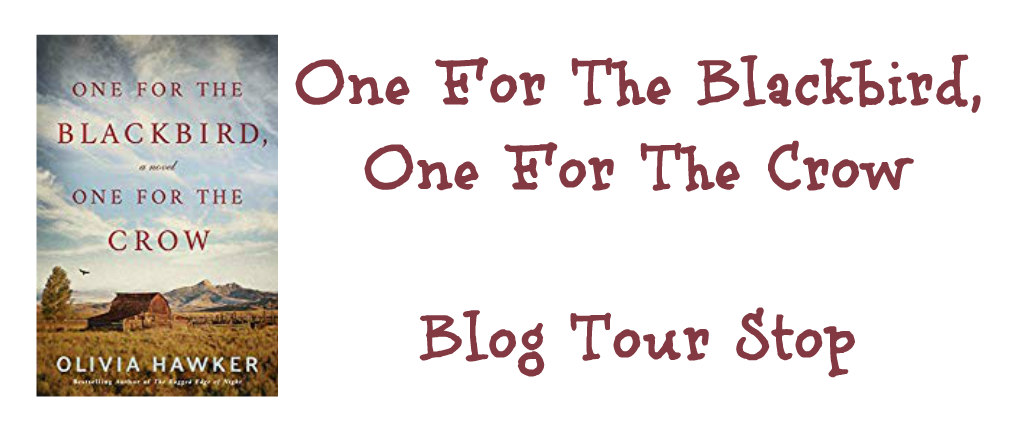 Last week, I shared my long list of books I finished in September. The final one on that list is featured here, as a separate post for a book tour via TLC Book Tours.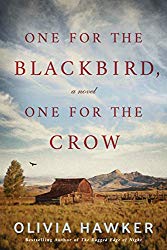 Title: One For The Blackbird, One For The Crow
Author: Olivia Hawker
Genre: Historical Fiction
Publisher: Lake Union Publishing, 10/8/19
Source: TLC Book Tours
Why I Read It: Sent to me in exchange for my review.
My Rating: 3 Stars
I have been wanting to branch out the kinds of books that I read, and historical fiction is a genre that I've wanted to read more of. One For the Blackbird, One For The Crow takes place on the American prairie in the late 1800s. I really enjoyed the setting of the book, as the descriptions made me feel like I was there with the characters. On the other hand, the book itself was slow moving for me, and felt more character driven than plot driven. I think I'm more of a plot driven book fan, and prefer books that move faster than this one did!
"Wyoming, 1876. For as long as they have lived on the frontier, the Bemis and Webber families have relied on each other. With no other settlers for miles, it is a matter of survival. But when Ernest Bemis finds his wife, Cora, in a compromising situation with their neighbor, he doesn't think of survival. In one impulsive moment, a man is dead, Ernest is off to prison, and the women left behind are divided by rage and remorse. Losing her husband to Cora's indiscretion is another hardship for stoic Nettie Mae. But as a brutal Wyoming winter bears down, Cora and Nettie Mae have no choice but to come together as one family—to share the duties of working the land and raising their children. There's Nettie Mae's son, Clyde—no longer a boy, but not yet a man—who must navigate the road to adulthood without a father to guide him, and Cora's daughter, Beulah, who is as wild and untamable as her prairie home. Bound by the uncommon threads in their lives and the challenges that lie ahead, Cora and Nettie Mae begin to forge an unexpected sisterhood. But when a love blossoms between Clyde and Beulah, bonds are once again tested, and these two resilient women must finally decide whether they can learn to trust each other—or else risk losing everything they hold dear."
For me, the writing was very pretty, but not very exciting. What I enjoyed was the setting and the focus on the strength of women and female friendships, as both of the women featured in the book lost their husbands from their homes and had to learn to cope without them. The book was told from the point of view of the two wives, Beulah, whose sections were all written in italics and I don't know why, and Clyde. It was good to read multiple view points, but I did not like that some of the events were repeated in the multiple view points, as I felt that led to the slowness of the story. Again, I loved the setting and the descriptions, and if you like character or setting driven stories, you will probably enjoy this one.
Another interesting thing about this book is that it was based on the author's own ancestry. She used her own genealogy to inspire the story, which is so interesting to me!
Do you enjoy reading historical fiction?