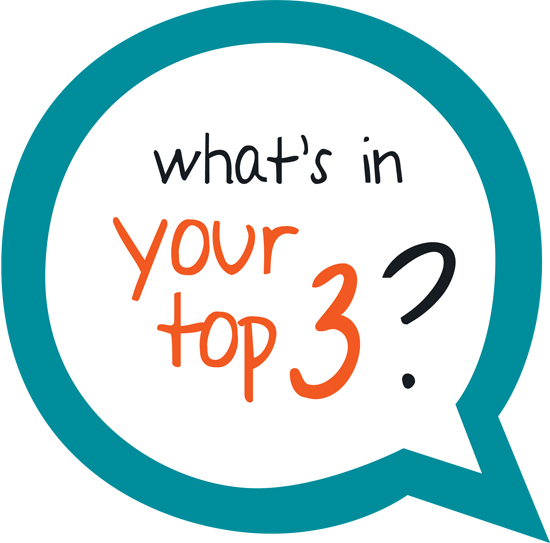 Last month, I borrowed this idea from Rebecca who gets these prompts from Steph. I find these lists of top 3s to be fun so I'm joining in again this month!
These are my Top 3…
Places I never want to go:
Funerals
Costco
Back to high school
Places I always want to go:
Disney World
HomeGoods
Home
Appetizers I will eat at any time (if they had no calories…):
Mozzarella Sticks
Nachos
Fried Pickles
Wall colors in my house:
The red in my dining room
The yellow in my kitchen
The gray in Gabbie's room
Things I'm looking forward to this / next month:
The leaves changing color
My birthday
My family coming for Thankgiving
Places I enjoyed in my youth:
The camp I went to
Wildwood, NJ
My grandparents' backyard
Things 10 year old me never expected to spend so much money on:
Health care
Postage
Gas
Now tell me if we have any of these things in common!