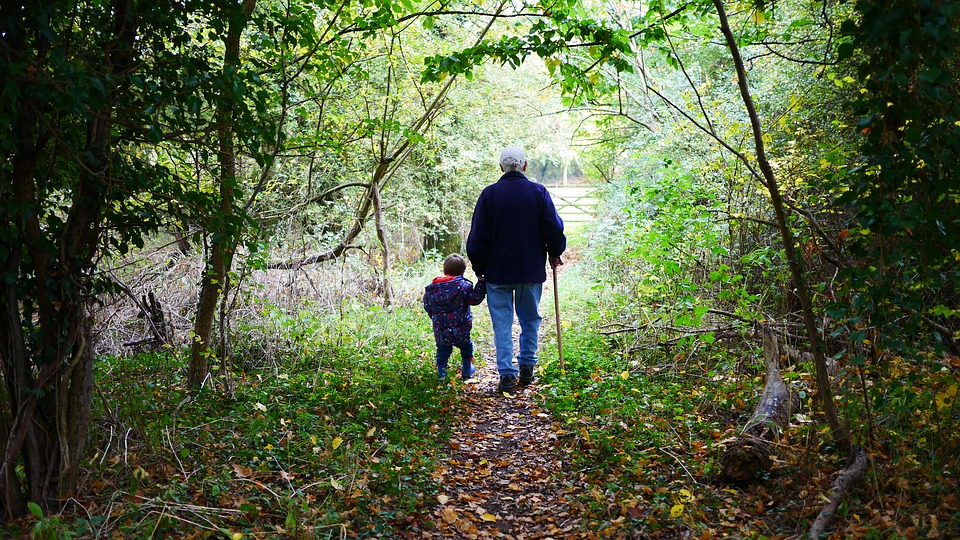 Image by emailme3 from Pixabay
As an adult, as a parent, as a son or daughter, sister or brother, friend or carer, it can sometimes feel like everything falls on your plate and you have to pick up the pieces here there and everywhere. However, this isn't always the case, and you could actually use some of those that you help, to help each other. Do you know how many benefits there are to be had from your children spending time with your parents? Not just the childcare for you and the close relationship and fun for them, but there are some great health benefits for your parents and development benefits for your kids too:
A Boost In Cognitive Performance
While small children can be mentally exhausting, spending time with them can actually boost your cognitive performance in older people. According to a study by the US National Library of Medicine, postmenopausal women who spend just one day a week taking care of their grandchildren have the highest cognitive performance among their peers.
A Stronger Immune System
Children are always carrying around germs, catching illnesses, and eating and touching things that they shouldn't. However, this can actually be a positive thing because spending time with grandchildren can help to boost your parent's immune system and keep them healthier and in need of less personal care.
An Increase In Knowledge
A close relationship between grandparents and grandchildren can increase the knowledge of both parties. Your parents can teach your kids a number of life lessons, tell them stories about their lives, the rest of the family, and you when you were their age. Your children can also teach your parents a lot by keeping them up to date on the latest trends and help them with technology.
A Lower Risk Of Alzheimer's
Older people who spend time with young children also have a lower risk of developing Alzheimer's, and according to report from CBS News, particularly women who look after their grandkids have a lower risk of the disease than others.
A Lower Risk Of Depression
Most grandparents feel happier when they are spending time with or have spent time with their grandchildren, but it's more than just a feeling. It turns out that a good relationship between grandparents and their grandchildren is good for the psychological health of both, and the closer the bond, the stronger the anti-depressive benefits.
A Boost In Energy
While children can be exhausting, they can actually help your parents become more active. Having so much energy can be infectious, and even though your parents will still be exhausted after spending time with them, but they will be guaranteed to have a good night's sleep.
A Better Social Life
Many older people often find themselves feeling lonely and isolated, but having grandchildren can keep help them to feel socially fulfilled. According to a study from the US National Library of Medicine, being a grandparent "promotes a socially active lifestyle that may be beneficial to cognitive aging."
A Longer Life
A study which was reported in The Sydney Morning Herald said that grandparents who regularly cared for their grandchildren lived longer than grandparents who didn't spend time with their kids' children.
Less Stress
When your parents spend time with your children, they will no doubt end up smiling and laughing a lot, which are incredible forms of stress relief.
---
This post was contributed by Simone Devonshire.