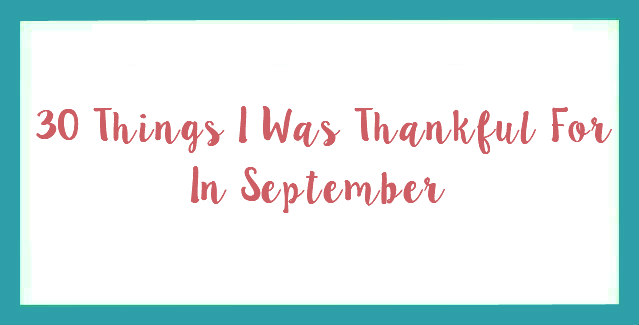 For almost one year, I've been keeping lists of things I am thankful for on a daily basis. It is not always easy, and I often find myself catching up with my list weekly, rather than daily! I am still trying to come up with one thing that I'm thankful for each day of the month. Towards the later end of the month, I purchased an actual gratitude journal to help me do better at this! See the end of the post for more on that. There were 30 days in September, so here are the 30 things I was thankful for between September 1st and 30th.
1. We celebrated our friend's bat mitzvah.
2. We took a family day trip to Warm Springs Ranch.
3. I found some finds at TJ Maxx.
4. The work we were having done in our basement was finished.
5. My kids get a ride to school every morning.
6. I got involved with the bookstagram community and met some helpful people.
7. We had a nice lunch with our friends.
8. Gabbie's class had a family get together and I was thankful for the other parents who were friendly.
9. I downloaded a book from Net Galley and I enjoyed it.
10. I made breakfast for dinner.
11. The kids and I had important discussions about 9/11.
12. My instagram followers grew.
13. I can eat lots of fruit if I want to.
14. Zachary was very happy about his new things.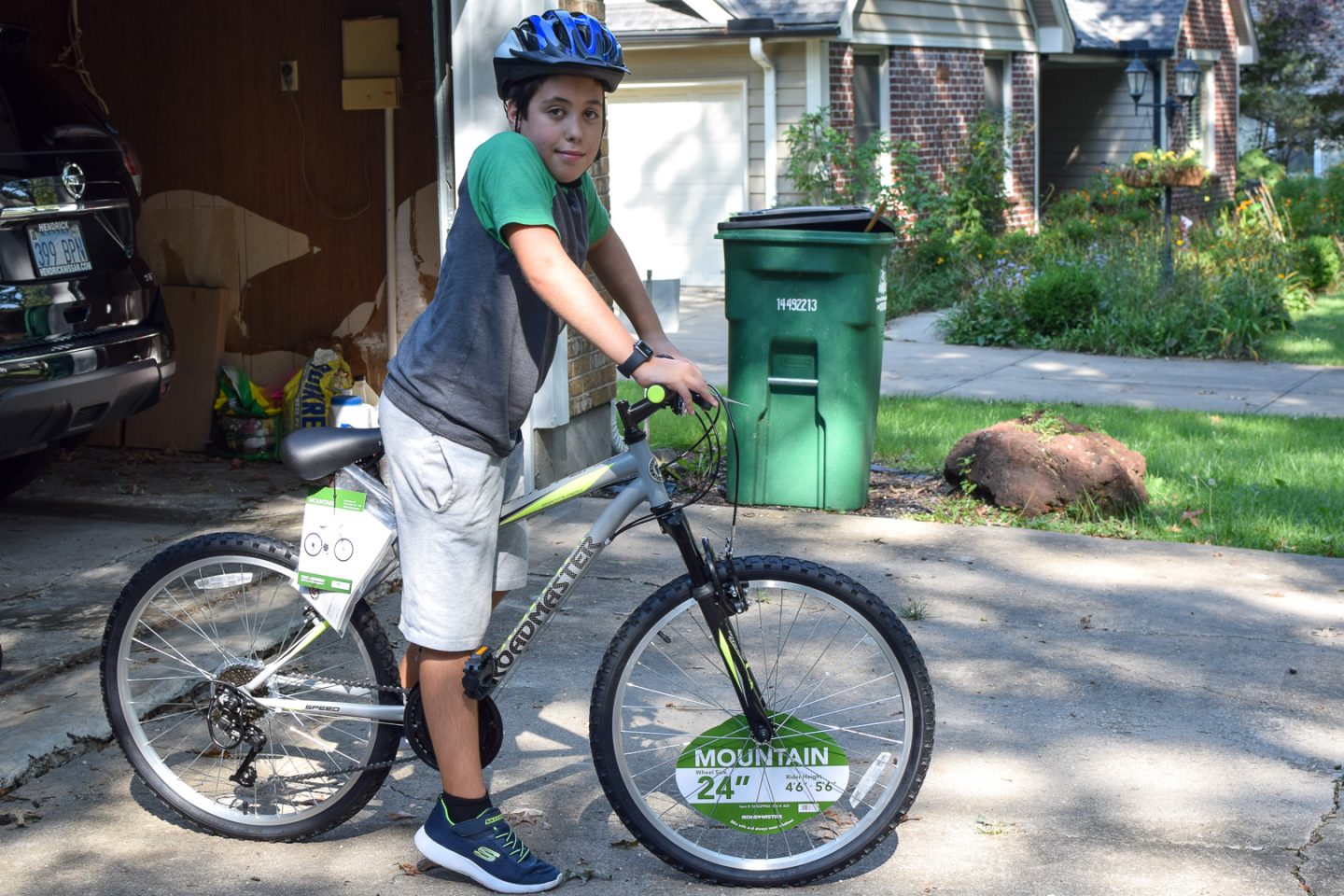 15. I enjoyed watching the Chiefs game and reading between plays.
16. I was thankful for blog friends.
17. I was thankful for coffee.
18. I was thankful for sunflowers.
19. I went to a Little Free Library and found a book that was on my list.
20. Gabbie went to a youth group weekend.
21. I enjoyed reading to the kids.
22. Dave had a work get together and we all attended.
23. It was the first day of fall and the weather was nice.
24. I didn't need to make the kids lunches.
25. I got a mani / pedi.
26. I liked my new scrapbook paper backgrounds for photos.
27. I won a Kids Night In A Box from Jaclyn's site and Simon had fun with it.
28. We had a rainy, quiet day.
29. We went apple picking.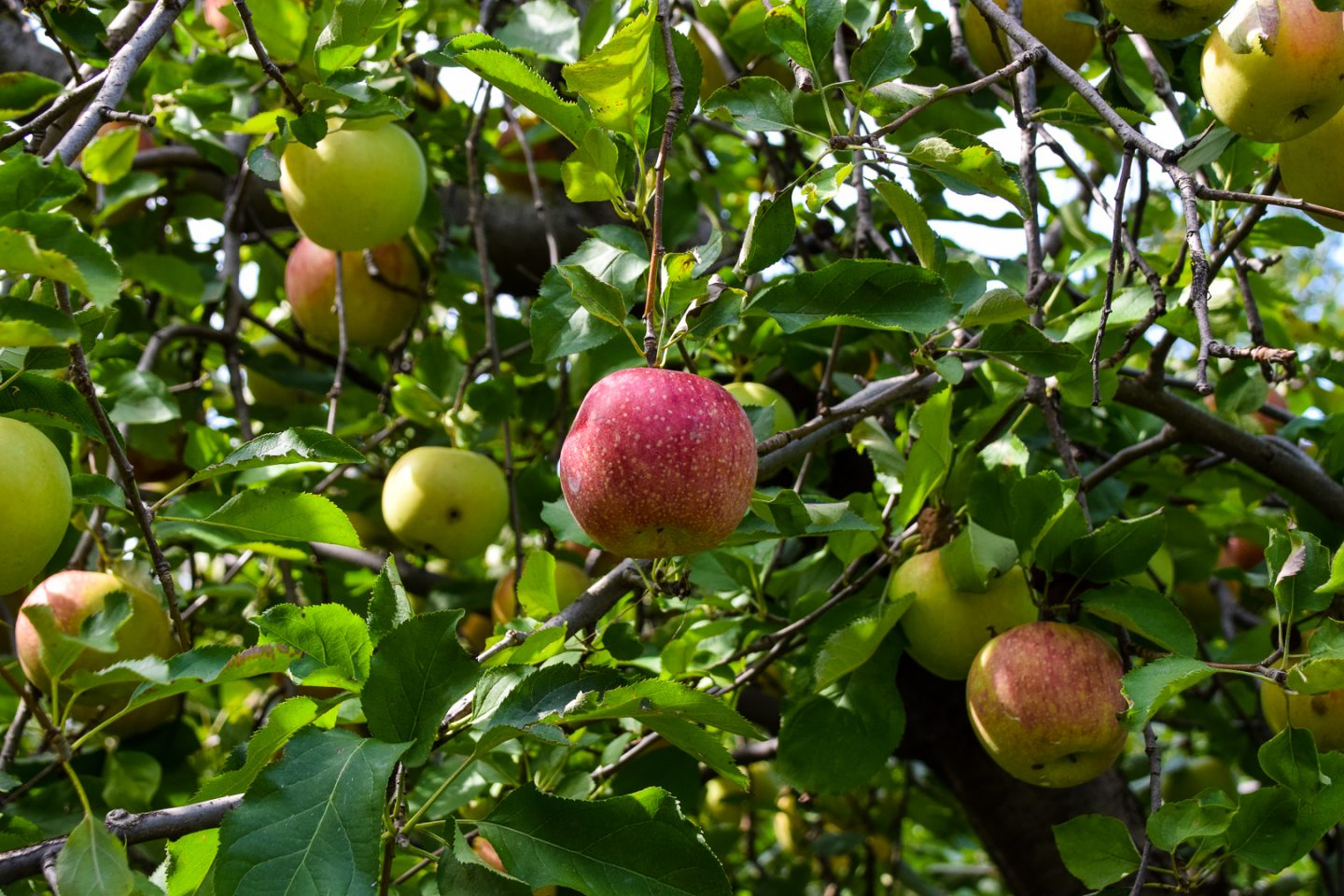 30. We celebrated Rosh Hashanah.
My new gratitude journal is from Denise Albright Studio. It is the Gratitude Finder Journal and I bought it on GroupDealz, but you can also find it on Amazon.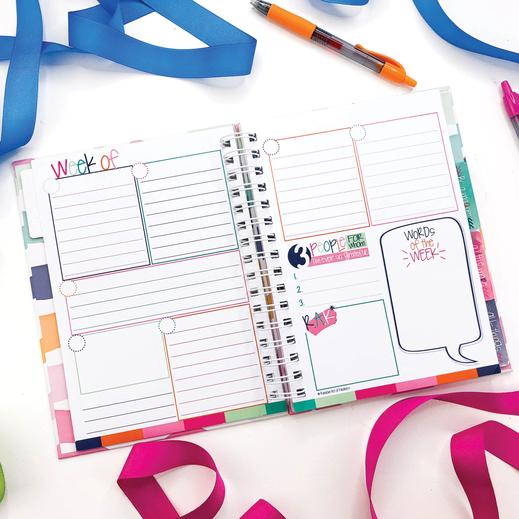 I've been writing down multiple things that happen each day, and then I can create my list from those items, rather than having to remember later what happened each day. So far it seems to be helping!
What are you thankful for today?