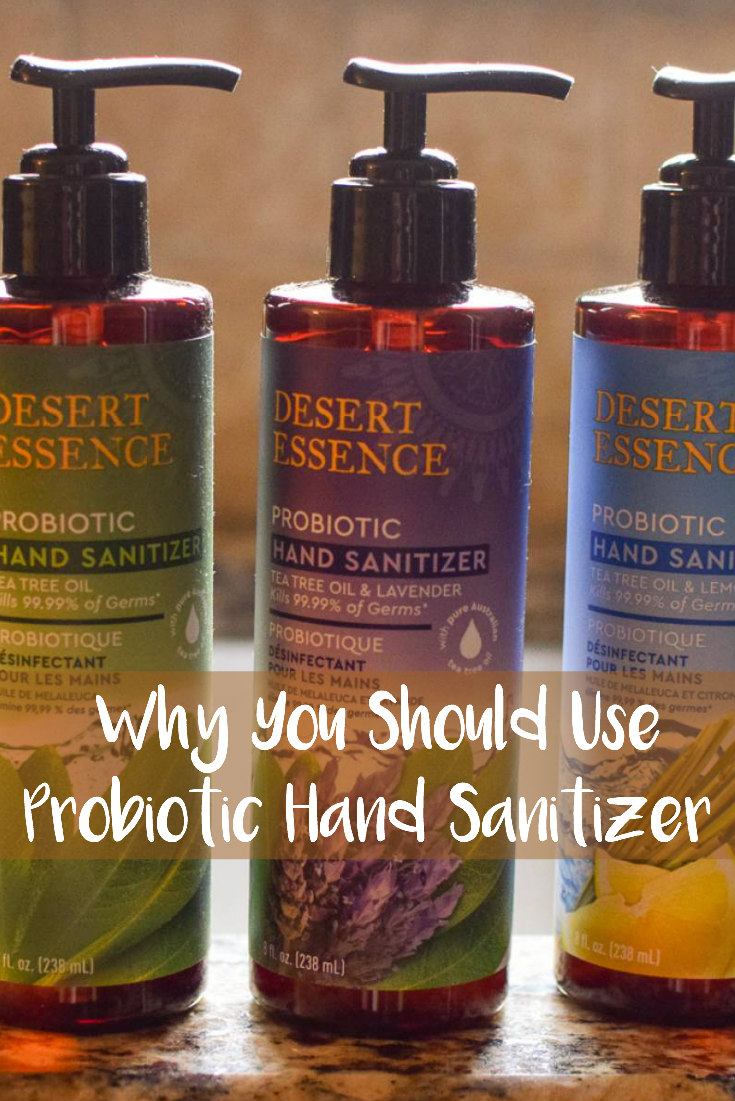 I received this product for free from Moms Meet to use and post my honest opinions. Compensation for this post was provided and this page may contain affiliate links.
You may have heard that antibiotic hand sanitizer is not really a good way to clean your hands, unless you're in a pinch. To understand why you should use probiotic hand sanitizer, first you need to understand the difference between probiotic hand sanitizer and antibiotic hand sanitizer.
There is bacteria everywhere, but only some of that bacteria is the type that you want to get rid of. When you use antibiotic hand sanitizer, it gets rid of all bacteria on your hands, including the good types. This means that the next type of bacteria to land on your hands can colonize easily, whether that bacteria is the good type or the bad type.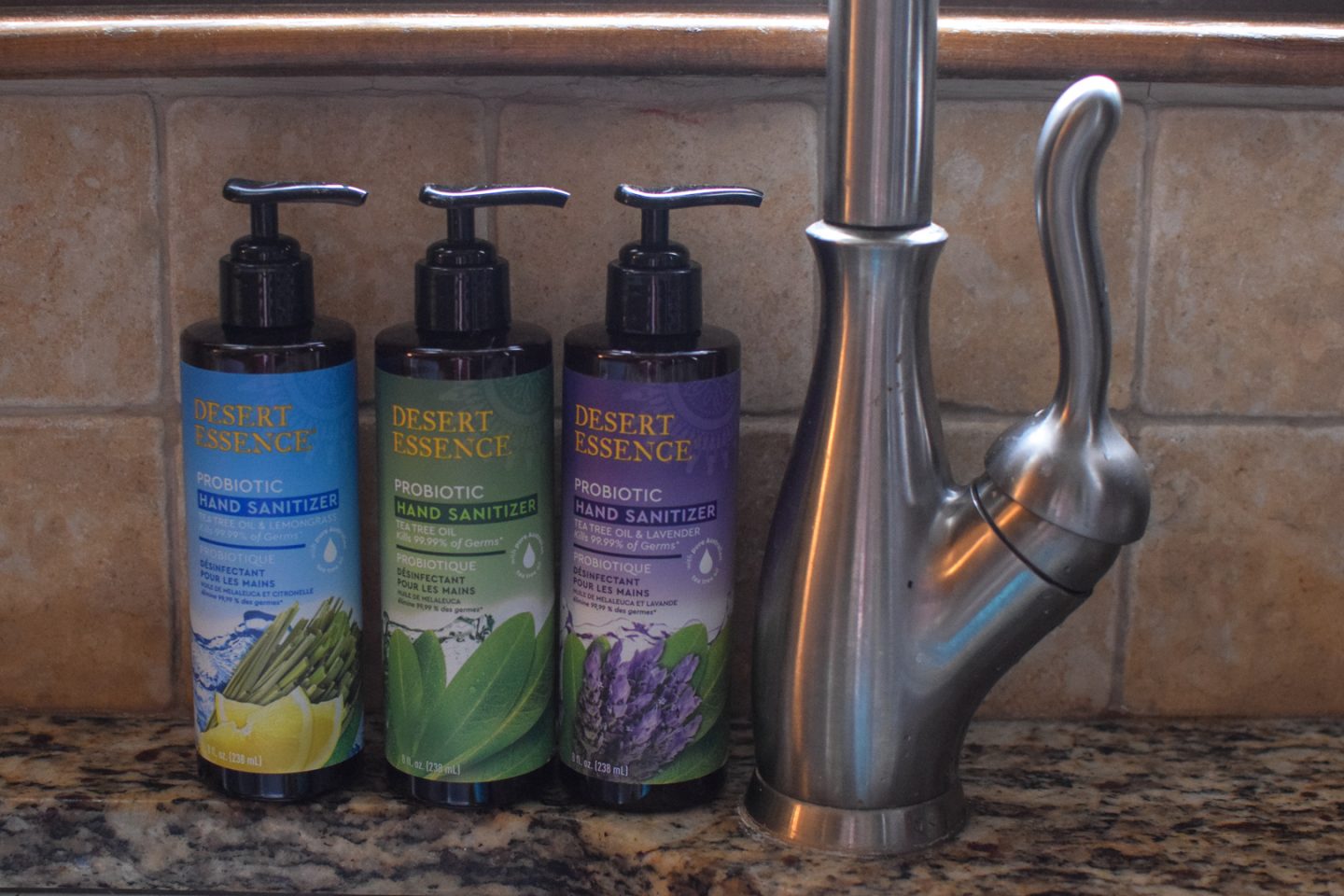 Killing off the good bacteria that naturally fights germs has contributed to the rise of super bugs and antibiotic resistant germs. On the other hand, the probiotics used in Desert Essence Probiotic Hand Sanitizer can recolonize the good bacteria after killing off the bad.
Desert Essense Probiotic Hand Sanitizer is pure and potent, killing 99.99% of germs while delivering good bacteria courtesy of Kefir, which is packed with probiotics and nourishes and conditions the skin.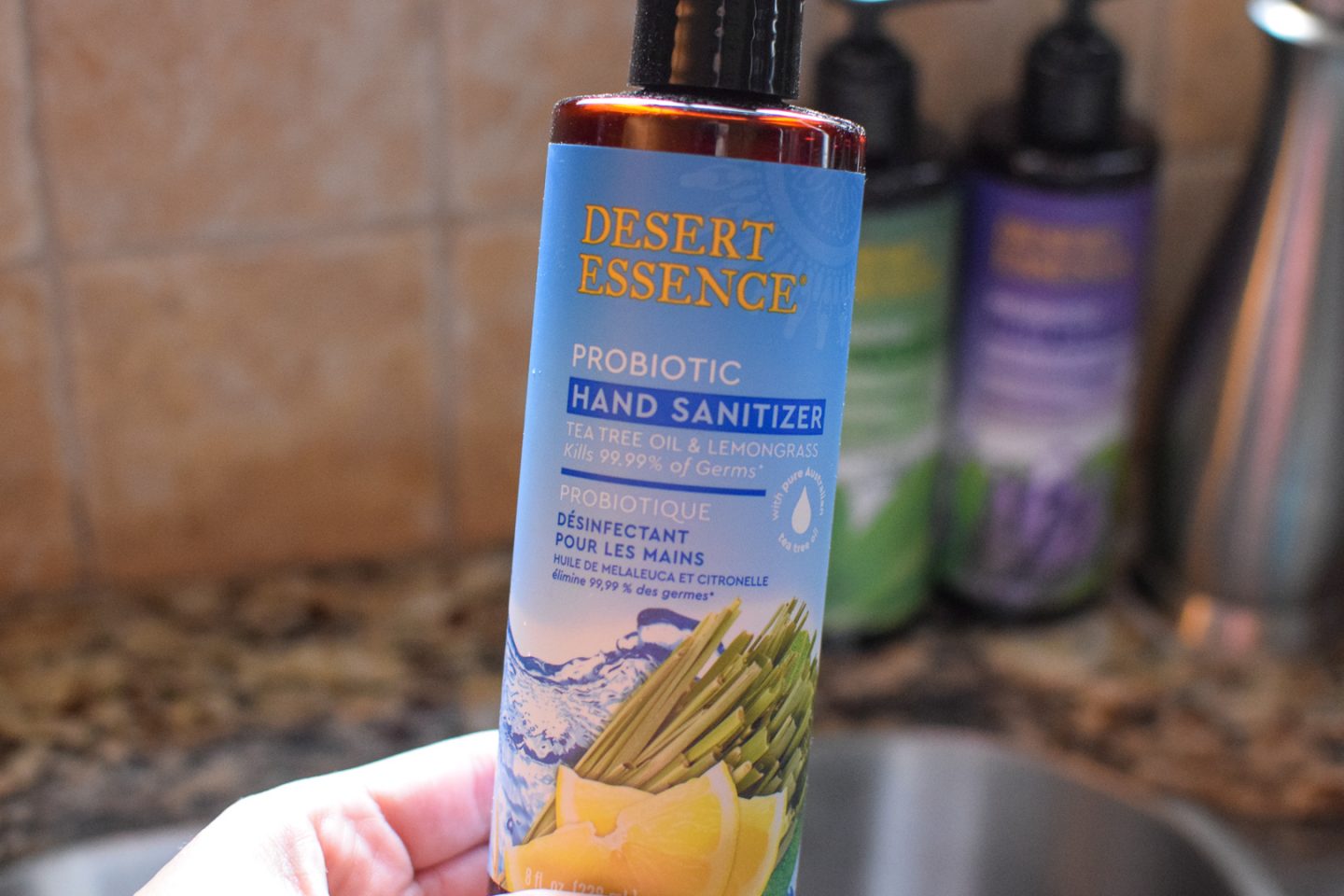 Using a patented technology, a "membrane" is created around the probiotic to protect it from the antibacterial formula. Probiotic benefits will be delivered after the sanitizer activity completes. This means the sanitizer doesn't kill the probiotic, and the probiotic doesn't neutralize the sanitizer. The bad bacteria is eliminated, and the probiotic thrives.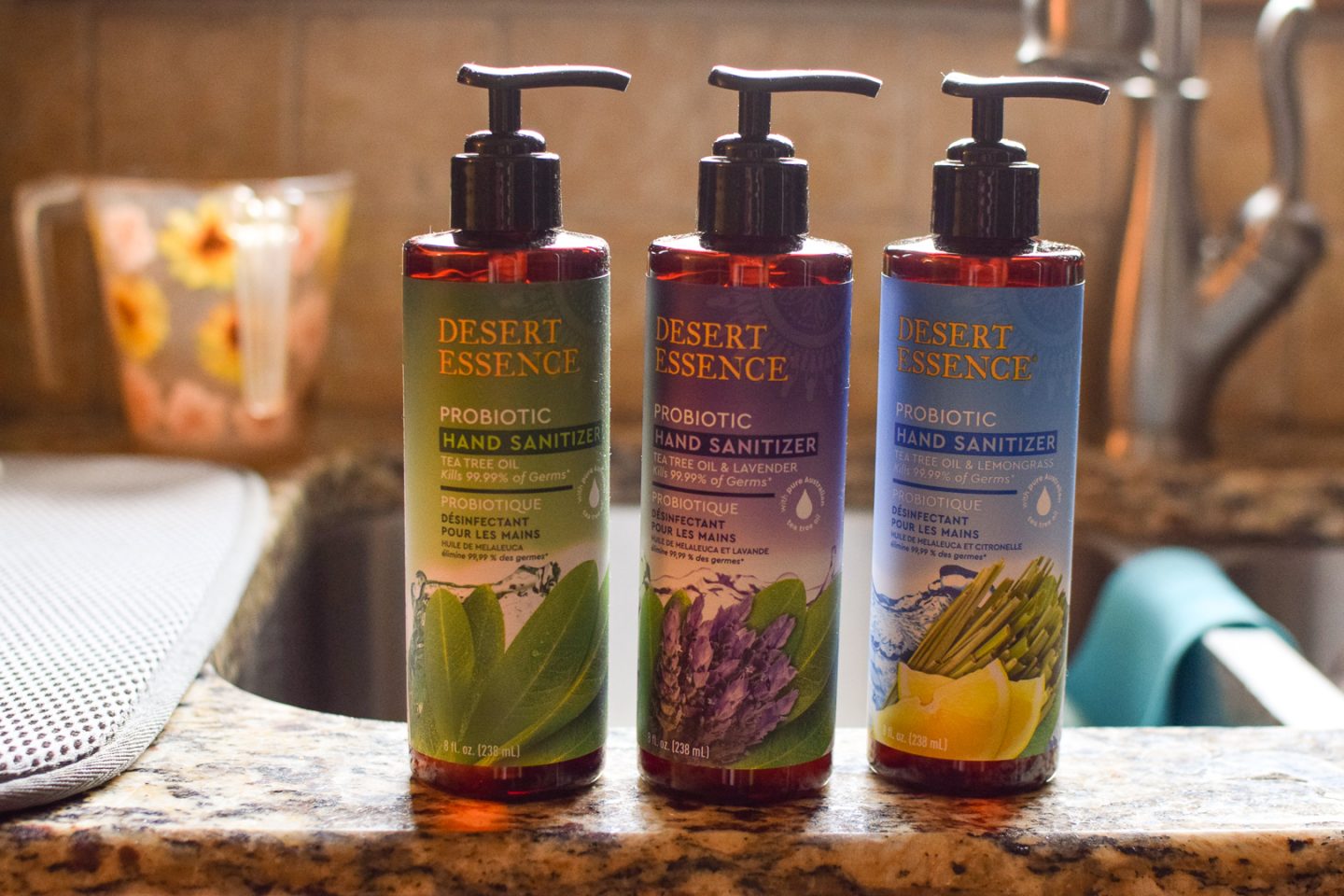 Desert Essence Probiotic Hand Sanitizers come in Tea Tree Oil, Tea Tree Oil and Lavender, and Tea Tree Oil and Lemongrass scents and are available in 1.7 ounce or 8 ounce sizes. I am sensitive to smells, but I really like how these all smell, my favorite being the lavender. They are the perfect addition to my kitchen sink, and can be used in many places around your house like your kitchen counter, desk, or nursery!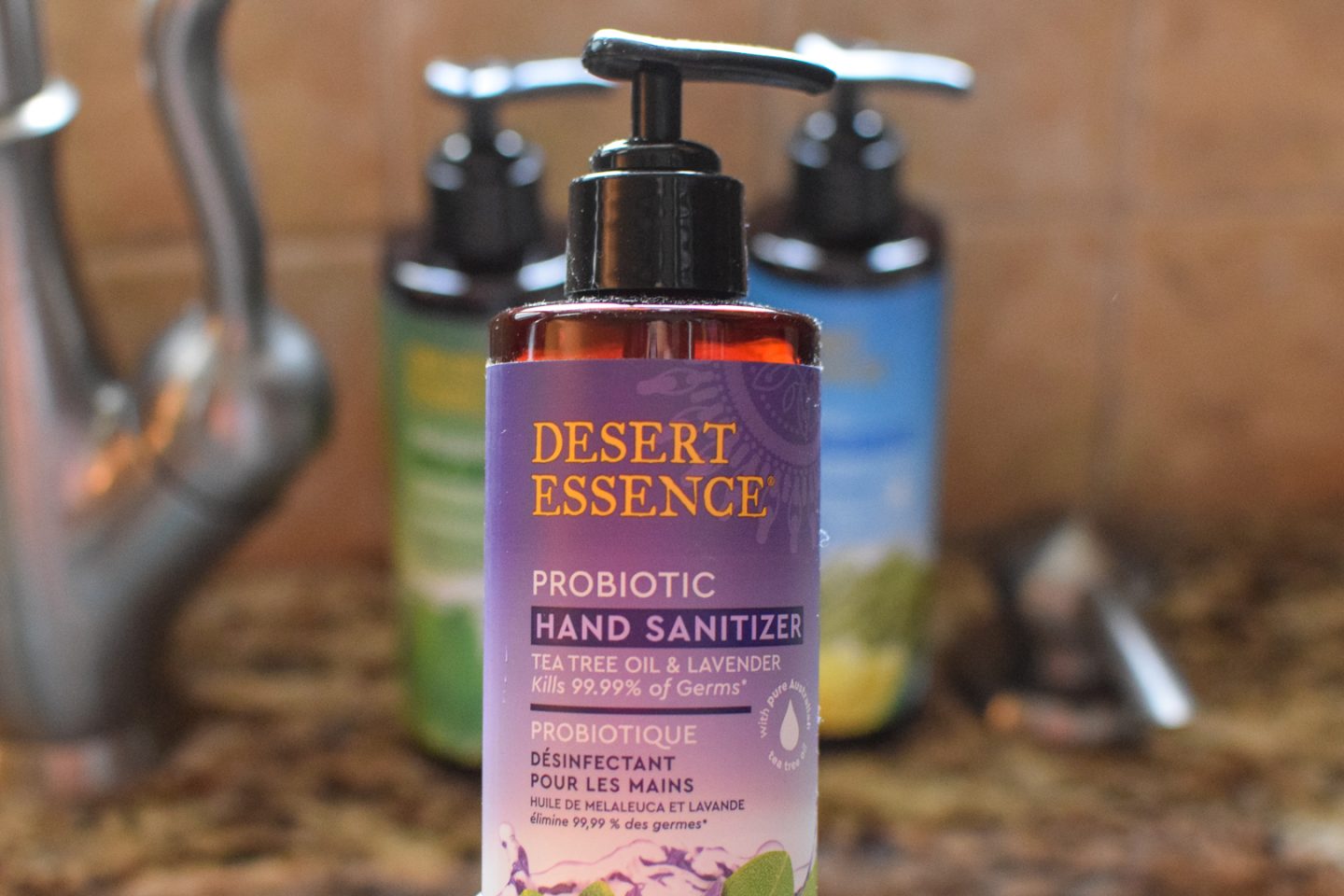 For more information, visit:
site | facebook | instagram | twitter
Use promo code DEprobioticpower to get 30% off Desert Essence Probiotic Hand Sanitizers at desertessence.com.
Have I convinced you to try probiotic hand sanitizer?