This month I'm once again linking up with Tanya to share what I've been purchasing via Amazon. These links are affiliate links, which means that if you click them and make a purchase, I may receive a small incentive.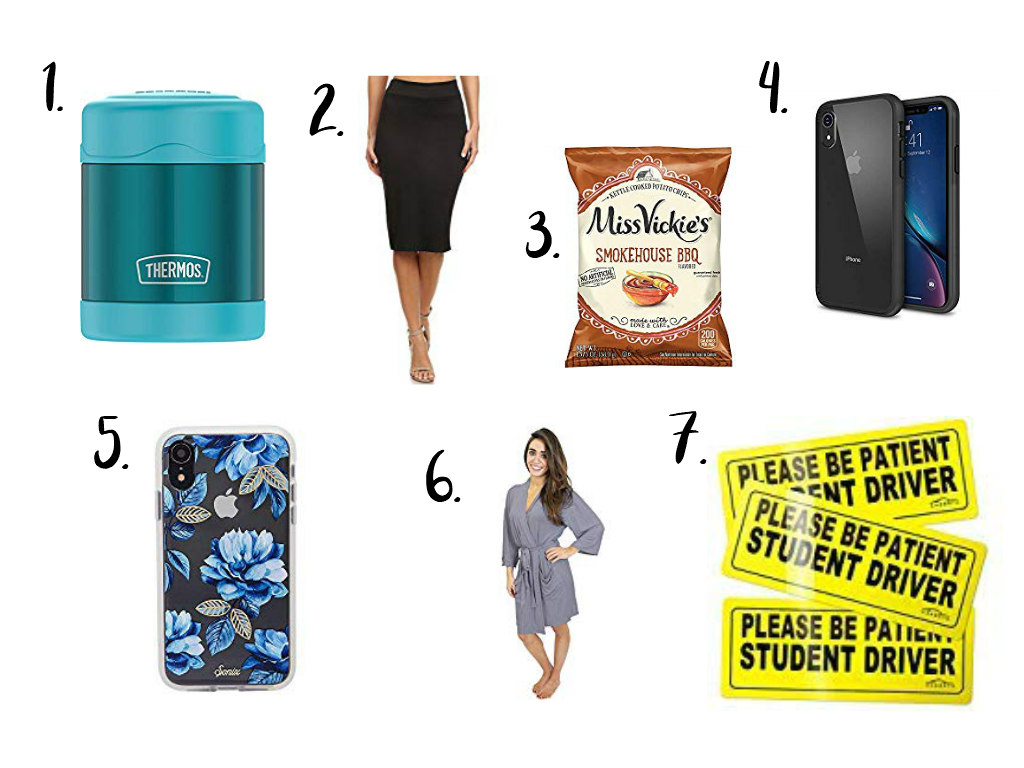 1. Thermos Funtainer in Teal – My kids have started wanting to take warm foods for lunch at school. We have a larger thermos container from Walmart but I thought this one would be good for keeping smaller items warm, like fish sticks and veggie chicken patties. This color was the least expensive, so I snagged it and both Simon and Gabbie can use it.
2. Azule Women's Below the Knee Pencil Skirt – Gabbie insists that she needs many black pencil skirts, so we bought two of these.
3. Miss Vickie's Smokehouse BBQ Potato Chips – These are Zachary's favorite snacks and you apparently can't buy them in stores. They are sold at a lot of snack bars. They were less expensive on Amazon than you can get them at snack bars, of course!
4. Maxboost Hyperpro iPhone XR Case in Black – Zachary got a phone and needed a case for it. This case is very inexpensive and seems to be protective enough, which is good!
5. Sonix Indigo iPhone XR Case with Blue Flowers – I also got a new phone and I needed a case. The first one I chose didn't seem protective enough so I returned it and got this one. Bonus – it's so cute with my new blue phone!
6. Cherokee Women's Modal Robe in Gray – I was asked to purchase this and review it. It is soft and comfortable and perfect for cool mornings!
7. Carbato Student Driver Magnets – I usually don't share Dave's random Amazon purchases on here, but I thought this one was pretty funny! Gabbie is learning to drive and they decided a Student Driver magnet would be helpful to put on Dave's car!
Have you ordered anything fun from Amazon lately?