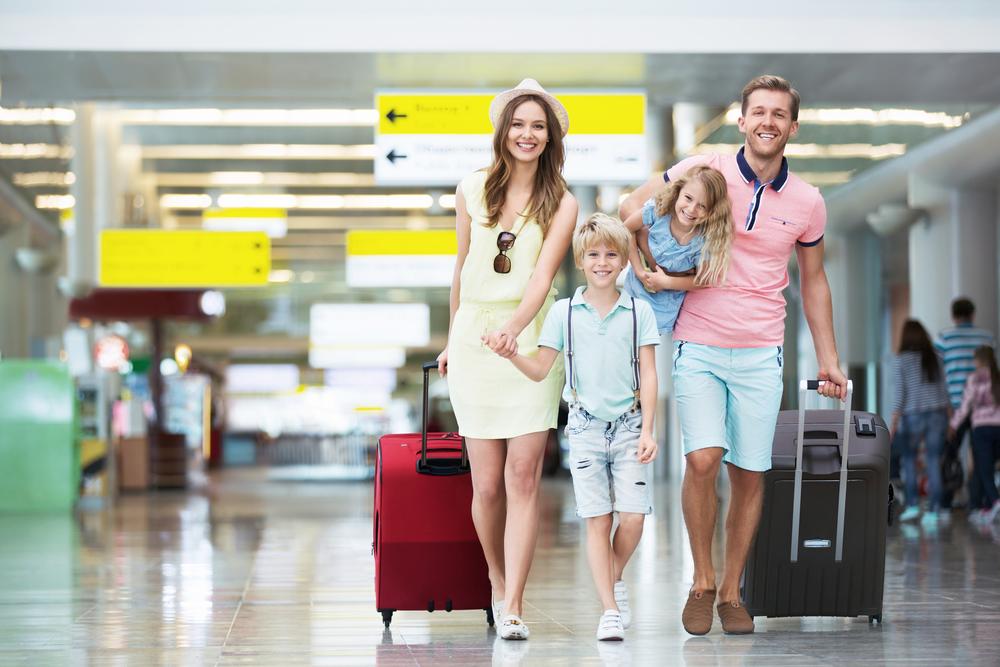 When you travel with your kids, you have the opportunity to teach them about responsibility, organization and thoughtful planning. As you're preparing and embarking on your trip, keep your kids in the loop about the entire process so they may become safe and informed travelers. Here are some important things you should teach your kids about traveling.
Planning
The months, weeks and days before your vacation should be utilized for thorough, organized planning. When constructing your trip itinerary, show your kid the logistics you must take into account. Take them through the process of booking air travel, accommodations and ground transportation, so they can see how the timeline of the trip is created around these plans. To help keep everything organized and easily accessible, use an app like TripIt. TripIt quickly syncs restaurant reservations, transportation information and accommodations, so you don't have to individually add each component. It keeps track of transportation changes, so if you're airline is delayed or the gate has been changed, you'll be notified by the app before you get to the busy airport. Plus, your whole family can have access to it on their smartphones so they can also easily stay in the loop.
Packing
Packing for a vacation is an art: you can either over-pack with excess stuff to lug around or under-pack and forget to bring essential items. You and your child can tackle packing together by making a list of what you think each family member will need, based on your itinerary of activities. Parents.com offers a list of specialty items that often go forgotten when packing a child's suitcase. You and your kid can go through this list and consider what they might need to bring, given their age and the nature of your travels. Additionally, equip your child with their own suitcase so they can have a little bit of agency as a traveler.
Securing the House
While you're away on your vacation, you don't want to be bogged down with any worries or anxious thoughts about what's going on at home. Teach your kids how you keep things safe at home, so you can fully enjoy your trip. Show them how you store your valuables in a safe, unplug all appliances around the home and how you arrange home check-ins from a nearby neighbor or family member. Also show them how you've set up your security camera system that will capture suspicious movement in case it occurs around your home.
Travel Funds
Once you're away on your travels, share with your child the financial aspects of traveling. Show them how you've allotted certain money for activities, souvenirs and eating out through a budgeting app that tracks your spending and keeps you to a planned budget. Your kid will learn a lot through seeing how you track and manage your spending, building a foundational understanding of financial responsibility. Provide them a stipend for spending and ask them to keep track of how they spend their money, after they've created a mini budget plan for themselves. This will teach them how to make responsible spending decisions and show them that sometimes you have to bypass in-the-moment spending whims to have funds for upcoming opportunities.
Overall, traveling is a wonderful learning opportunity to teach your kids how to be thoughtful and organized. The lessons they'll learn about being an effective traveler will help them be successful in other areas of their life. Keep your kids involved in all the travel plans and you will have little, professional travelers in no time.
---
This post was written by Bill Clark. Bill is a freelance journalist who specialises in writing about culture and the arts, however will write about anything that piques his interest including business, travel and lifestyle. He can be reached on Twitter @BilboClark01.