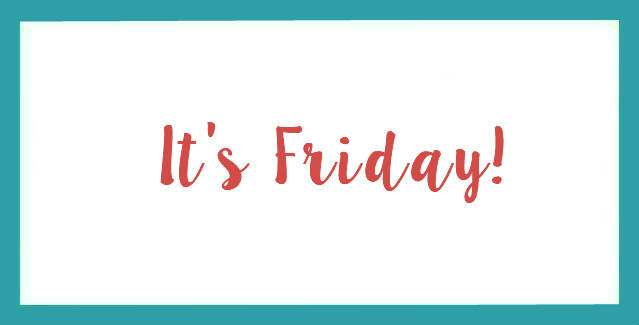 Time for another random Friday update! And this one is going to be really random!
[one]
With all the talk about Area 51 lately, it became a topic in our house too. Zachary knows everything about everything and likes to study maps. He kept saying Area 51 was in Nevada, and I was like no, it's in New Mexico. Well, he was right. Why did I always think Area 51 was in New Mexico??
[two]
In other random discovery news, I was listening to the podcast Call Your Mother, on which two Jewish women interview other interesting Jewish women and at the end, they call one of the host's mothers to ask her advice on a topic. Last week, when they called her mother, her mother mentioned her other daughter, Dara. I of course got excited because that's my name, but then I realized that the host's name is Jordana Horn. So her sister is Dara Horn, the writer. I've been aware of Dara Horn for many years because when I was young, we attended a family friend's bat mitzvah, and she shared her bat mitzvah date with another girl who was named Dara Horn. I always remembered the name and was excited when she became a writer. So I emailed Jordana and said I don't think there is another Dara Horn from NJ, and therefore I was at her sister's bat mitzvah. She replied and asked if our friend was the woman who did share her sister's bat mitzvah, and it was! So now I know for a fact I was there!
Yes, I get excited about random things.
[three]
You have heard me talk about Book of the Month, as well as YA Book of the Month, which I'm an affiliate for. YA Book of the Month is offering a sign up deal – you can get your first box for only $5 with code YALIT. This deal is available until September 30th. That's a great price for a hardcover, new release book!
[four]
I'm not a pumpkin spice person, but I've always loved Salted Caramel Mochas from Starbucks. Unfortunately, they have way too many carbs and calories, so I really want to figure out a way to make them at home. If anyone has any ideas I'd greatly appreciate them!
[five]
In case you missed it, this week I blogged about:
Have a great weekend!