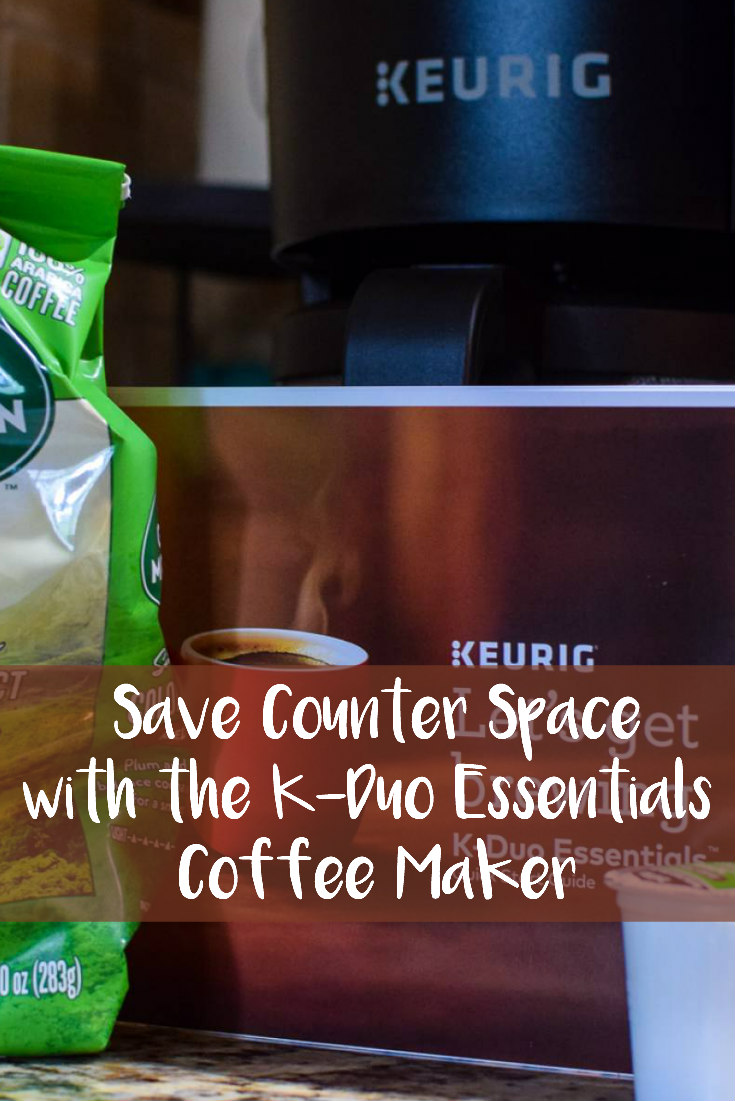 I received this product for free from Moms Meet to use and post my honest opinions. Compensation for this post was provided and this page may contain affiliate links.
I am totally a morning coffee person and I have loved having a Keurig machine on my counter for the past few years. The one issue I encountered with my Keurig was that sometimes we do still brew full pots of coffee, and therefore we needed to have two coffee machines. Now, we can save counter space with the K-Duo Essentials Coffee Maker!
The K-Duo Essentials Single Serve and Carafe Coffee Maker is a dual-brewer which allows you to choose between multiple brew sizes for both single cup and carafe coffee brewing. It brews both k-cups and ground coffee in one machine, which is awesome!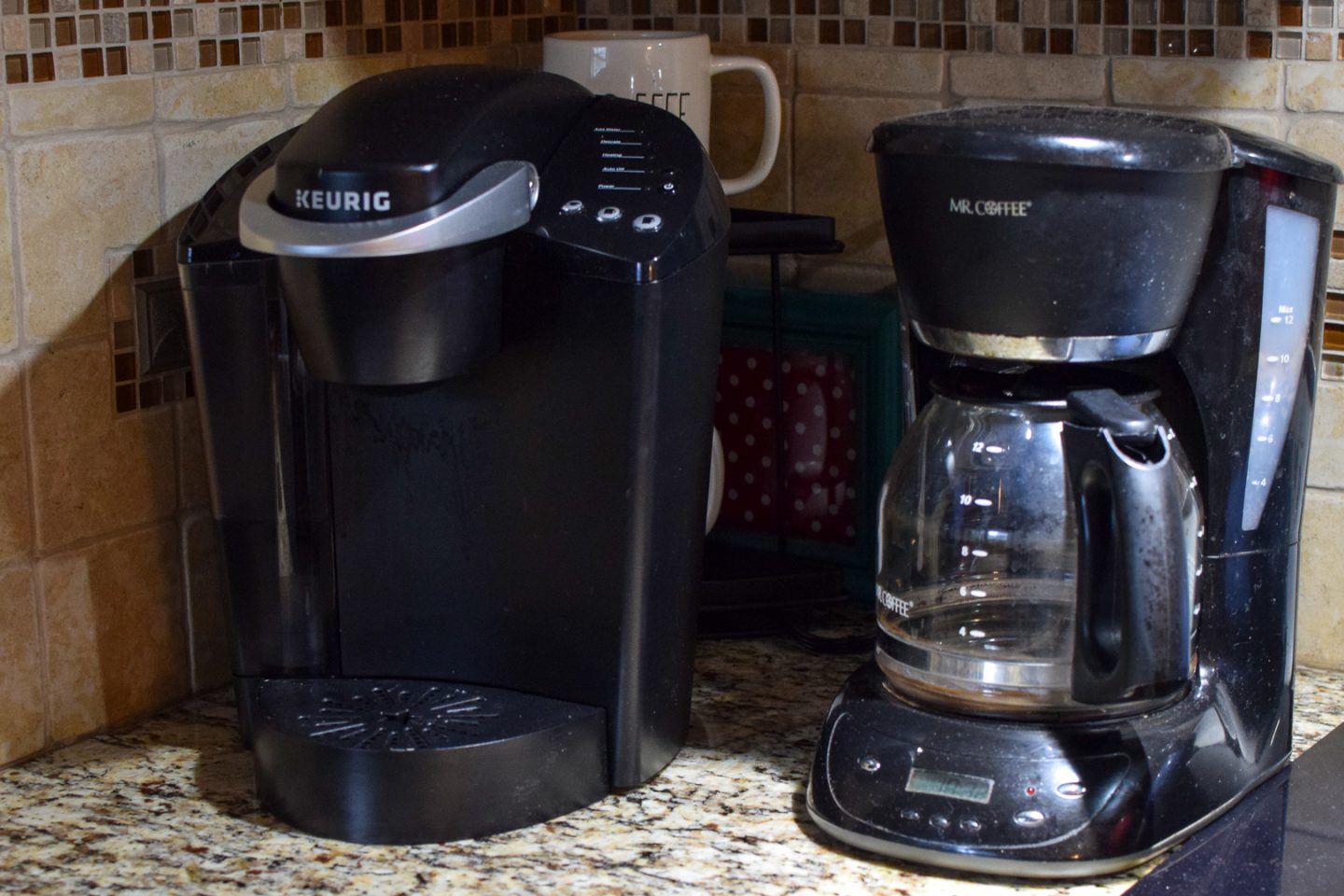 This was my previous counter set up.
With one machine, I can save counter space! The K-Duo Essentials comes with a 12-cup glass carafe which sits on a heating plate. The top of the machine includes both the K-Cup pod holder that my other Keurig has, as well as a filter basket above the carafe for brewing a pot.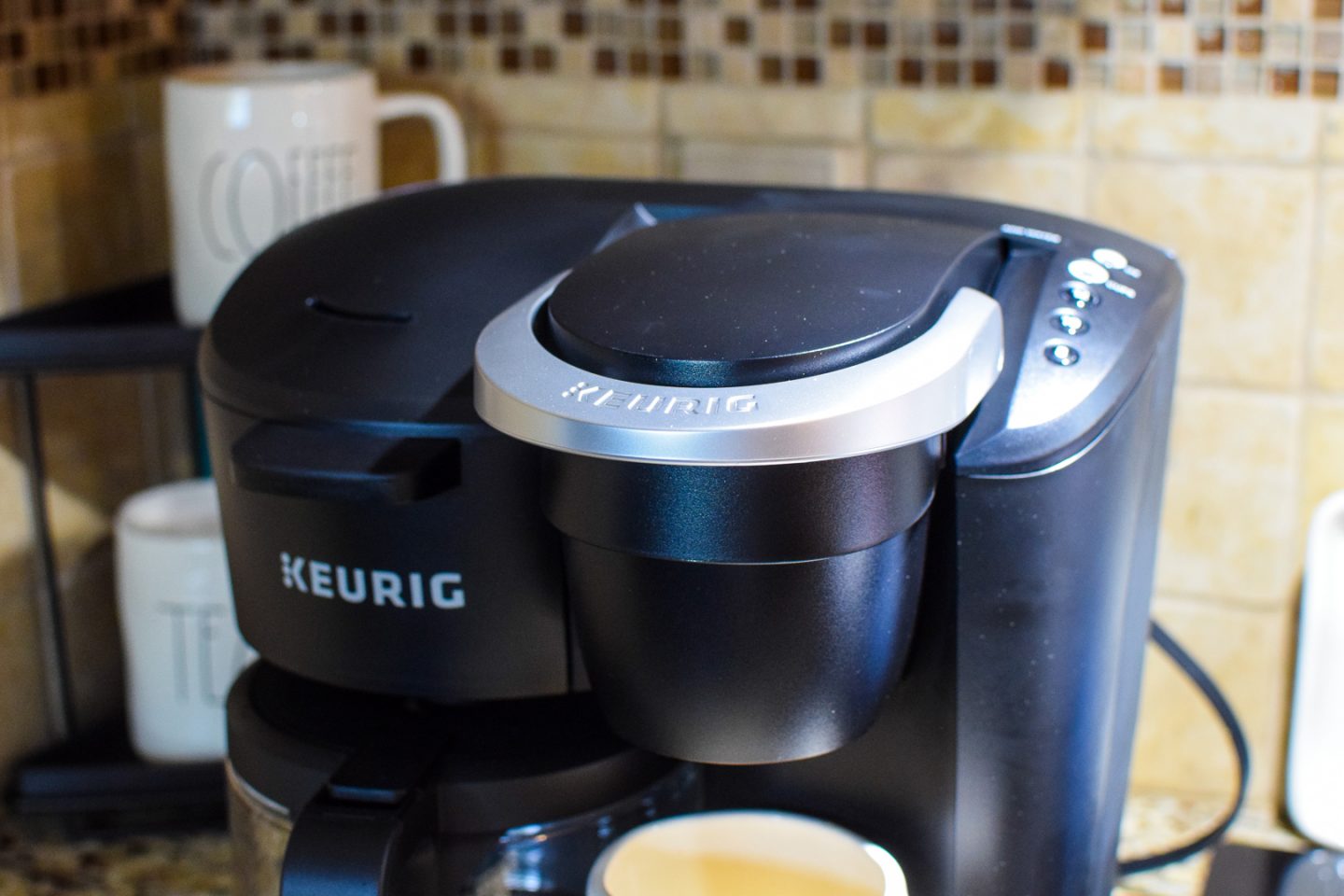 My favorite feature of the K-Duo is the 60 oz water reservoir. That will definitely last awhile longer than the water did in the other Keurig!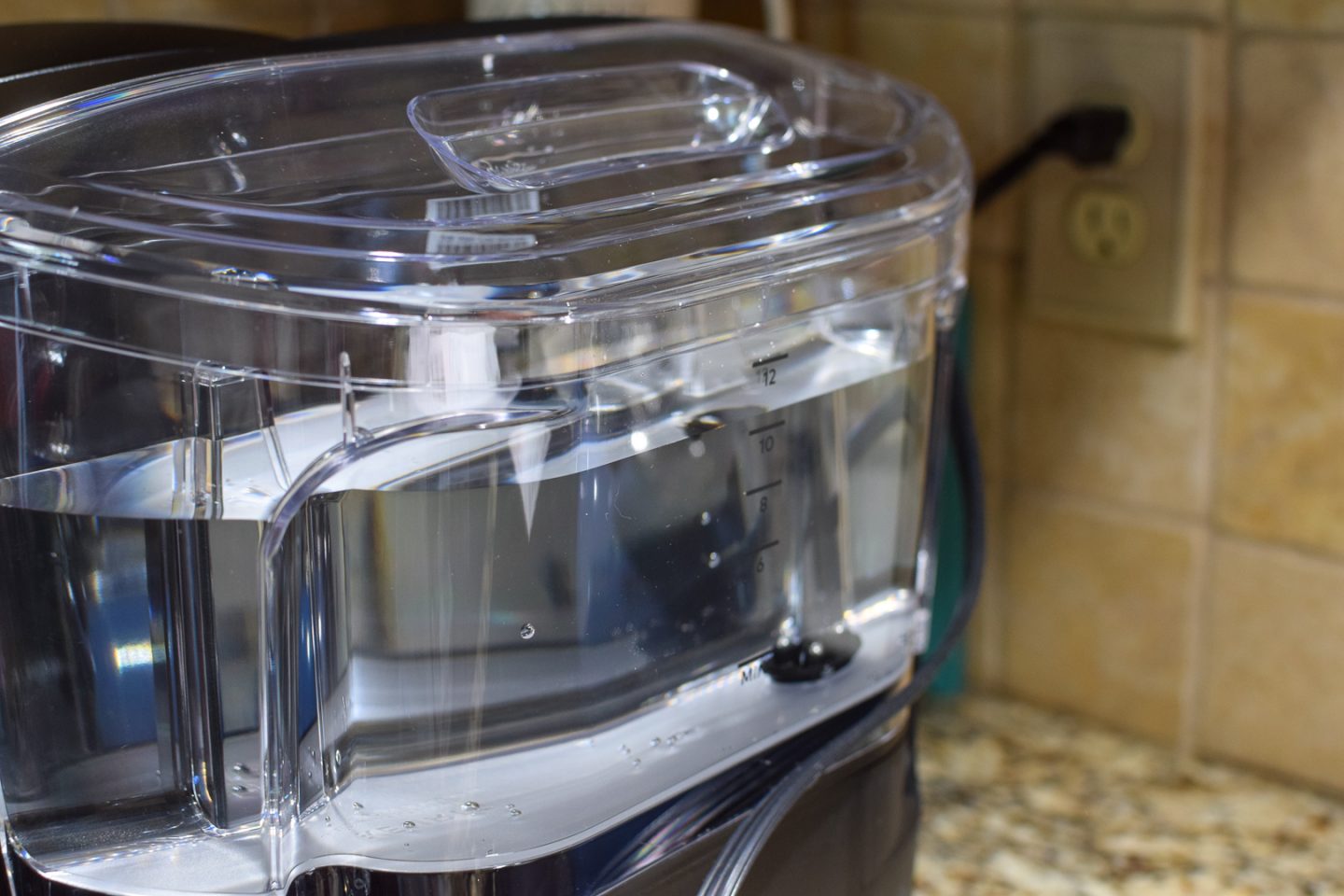 To brew, you choose between ounces and cups – ounces are for your single serve pods and cups are for the carafe. Then you choose either 8, 10, or 12 – ounces or cups, depending! Another fun feature is that you can put your pod inside and choose your cup size before the water heats. Previously, I had to turn on the machine, wait a bit, and then add the pod. Now I can do it all in one step.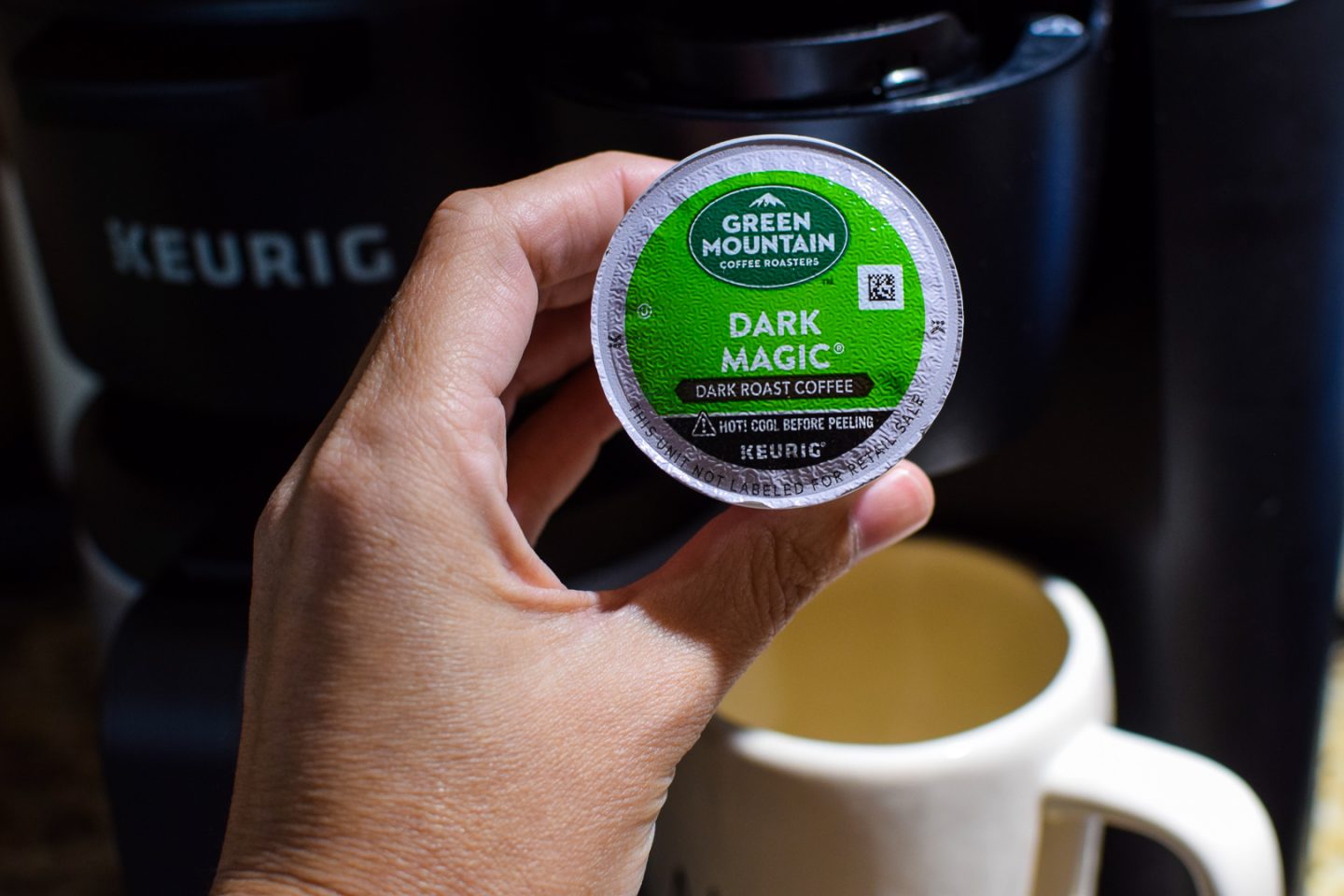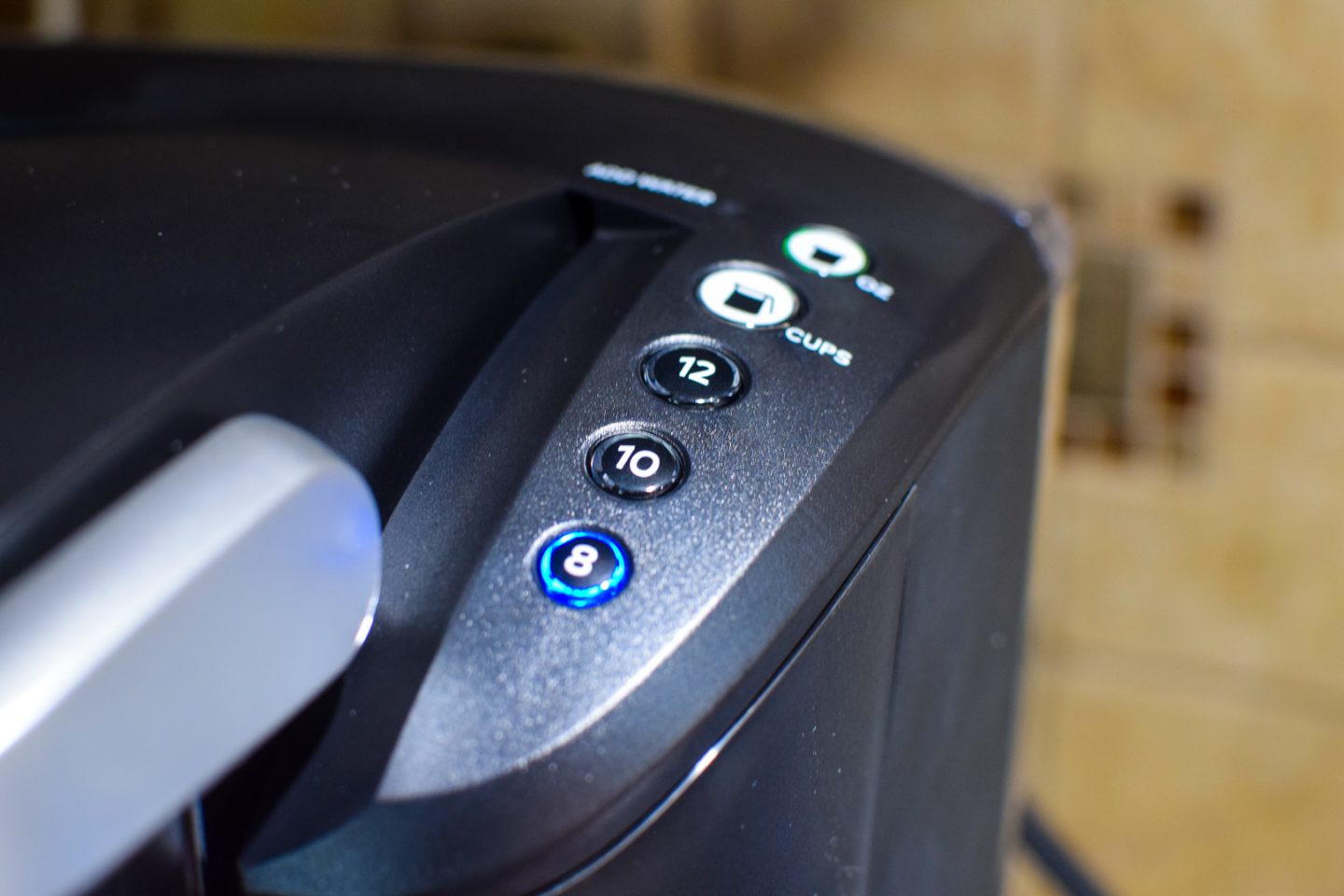 My new counter space saving set up!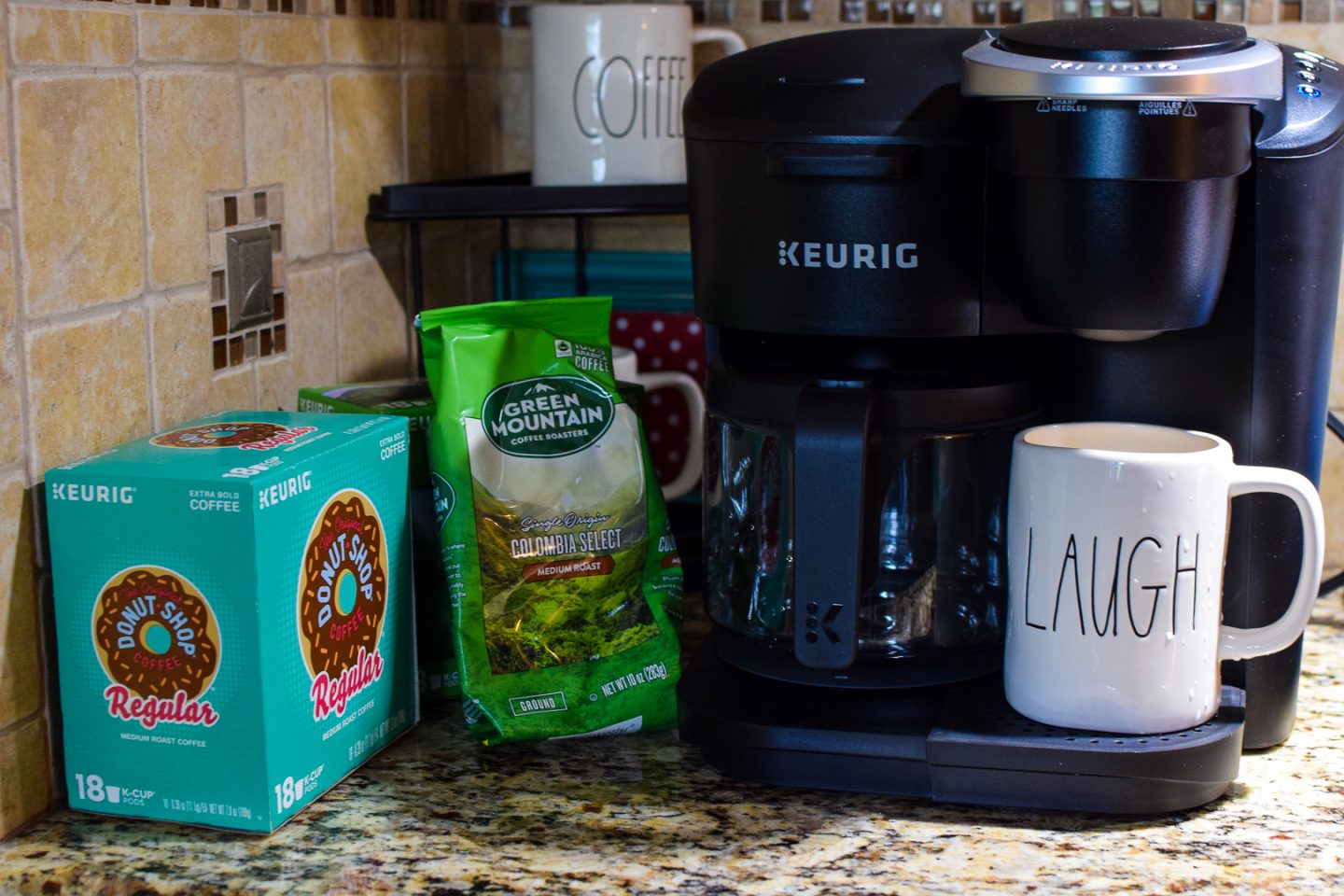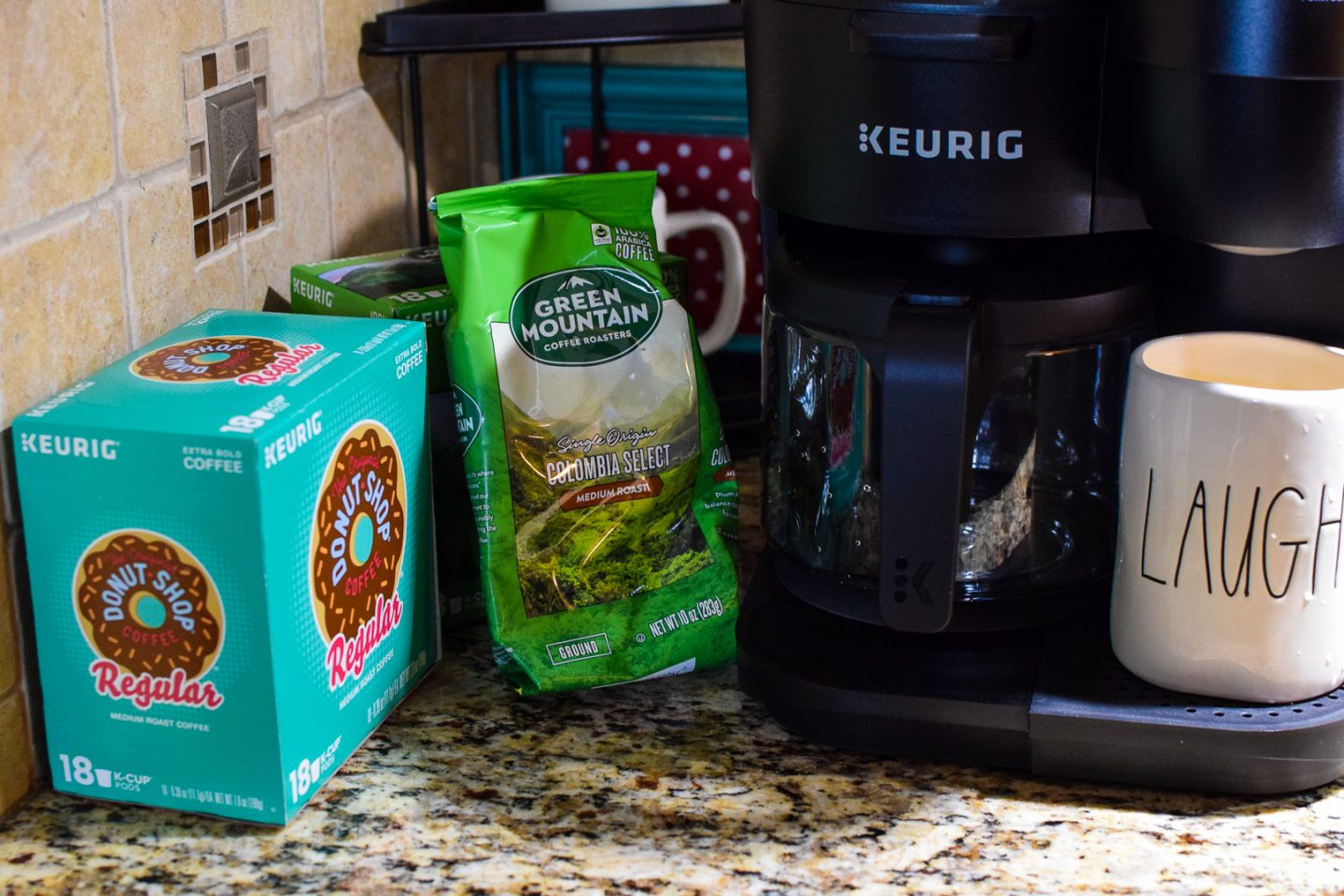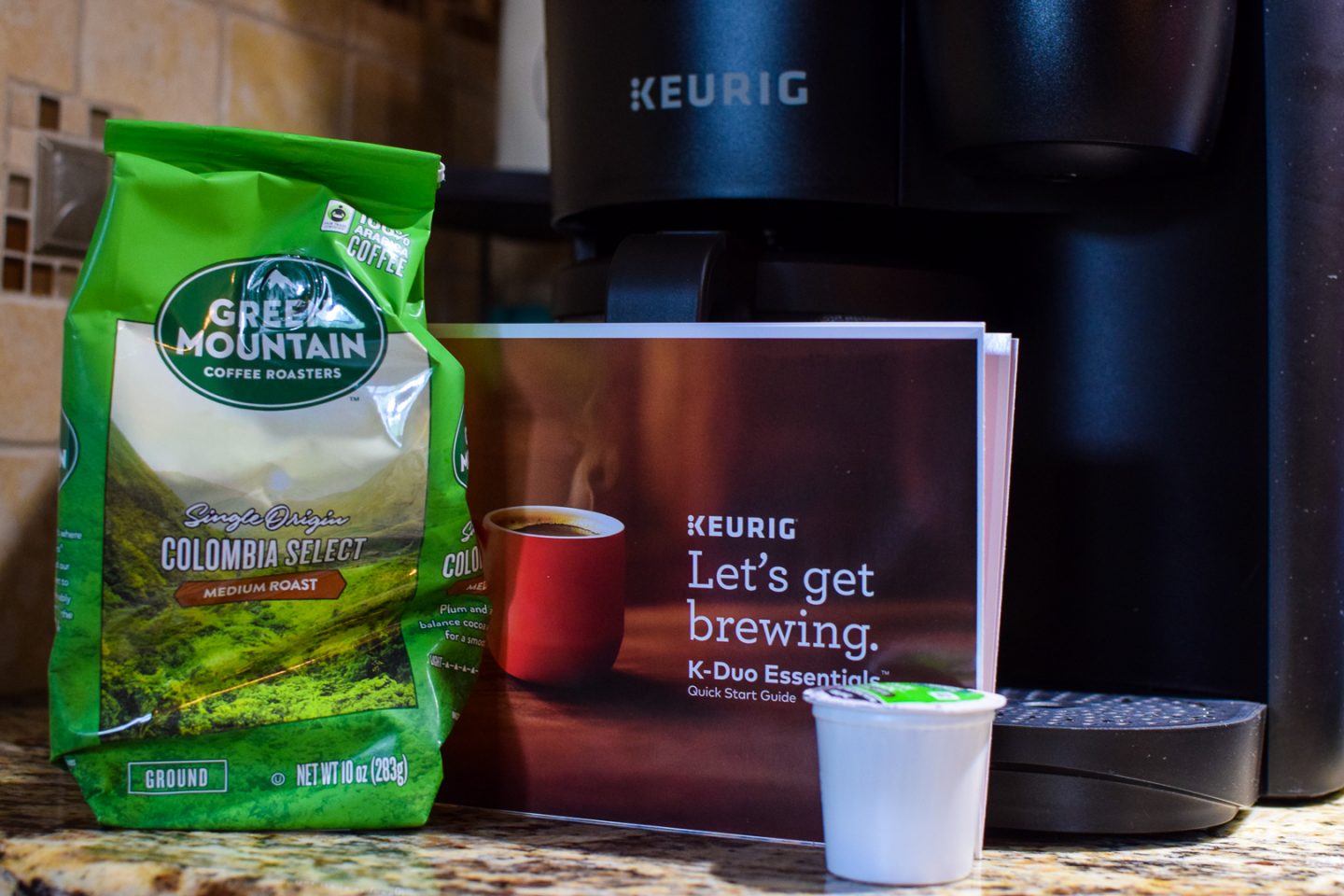 In the interest of transparency, I do need to mention one problem. When we brew full carafes of coffee, we like to set a timer so the coffee will be ready in the morning. Sadly, this machine does not have the delay brewing feature. So technically, I still need to have two coffee pots on my counter.
On the other hand, I am still a big fan of the K-Duo's sleekness, large water reservoir, and versatility! Also, it is budget friendly. The Keurig K-Duo Essentials Coffee Maker can be purchased exclusively at Walmart for less than $100. You can easily add it to your Walmart cart here or visit momsmeet.link/keurig.
For more information, visit:
site | facebook | twitter | instagram
Do you prefer k-cups, carafe brewing, or both?