This month I'm once again linking up with Tanya to share what I've been purchasing via Amazon. These links are affiliate links, which means that if you click them and make a purchase, I may receive a small incentive. After quite a few purchases in June, July was a slower Prime month for me.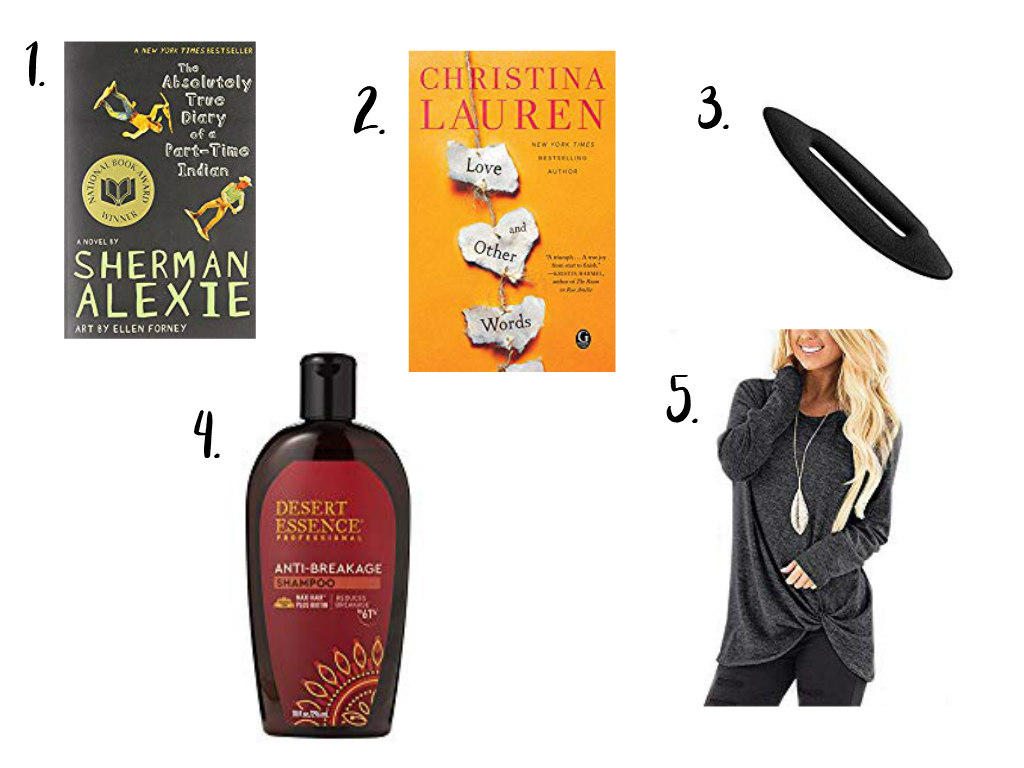 1. The Absolutely True Diary of a Part-Time Indian – This was Gabbie's summer reading assignment. We both read it and she liked it. My review of it will be included in my upcoming book review post.
2. Love and Other Words – Since I ordered books on Prime Day, I used a code for buying $15 and getting a discount. I chose this book that I have on my TBR list. I haven't read it yet.
3. The Beachwaver Co. The Half Up – I heard about this from Becky and decided to try it out. My hair is just a little short right now to do a low bun with this gadget, but it works for a half up bun. I keep forgetting to use it though!
4. Desert Essence Anti-Breakage Shampoo – I have used this shampoo in the past and my hair has been falling out like crazy lately, so I decided to purchase it again and hope it helps!
5. Ilfioreemio Knit Tunic Twist Front Top in Gray – I came across this top as a dupe for one of the popular Nordstrom sale items, it's less than $12 and has an additional coupon to click! For more awesome Nordstrom dupes on Amazon, check out Lindsay's post!

Have you ordered anything fun from Amazon lately?