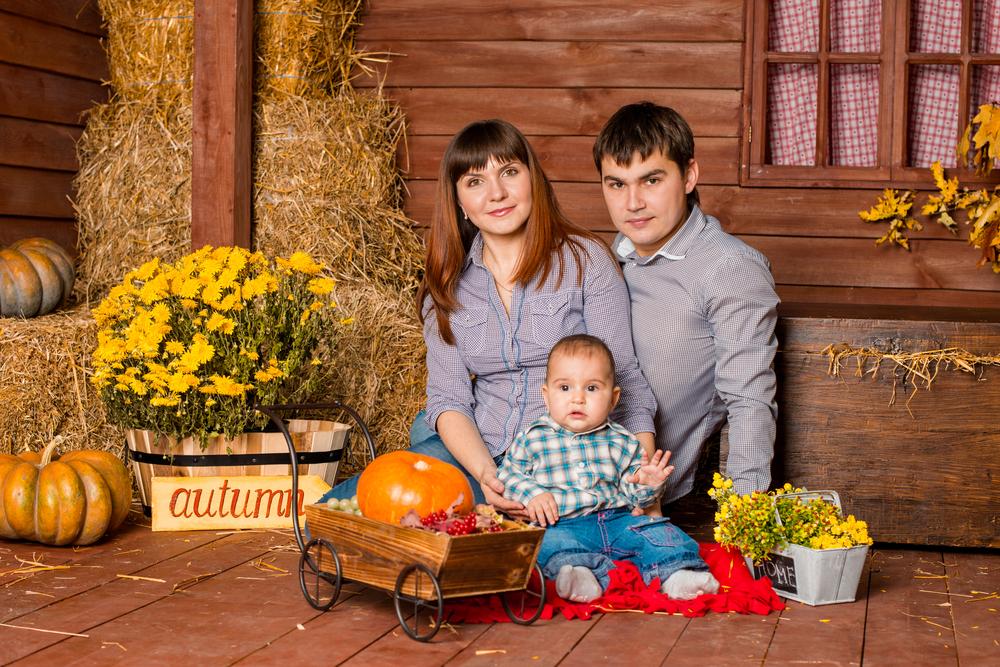 Fall décor may seem straightforward — you just need some pumpkins, right? — but getting your house ready for autumn can and should be so much more than adding some props and calling it good.
With a little effort, you can transform your home into a hygge hideaway, an oasis of calm. Now is the time to start preparing for the season. Here are some tips to start feeling festive and cozy as summer fades away.
Color and Cornstalks
First, don't discount the idea of adding a few pops of fall color and props of the season. Just don't go overboard, though. A pot of mums, cornstalk and a couple of pumpkins is more than enough to decorate your porch.
Adding too many or going too big (hello, haybales!) is more likely to crowd the space and trigger seasonal allergies. Take it easy on color, too. You can also add little bursts of fall colors around your home, such as orange throw pillows or a blanket that's the color of autumn leaves.
Texture and Layers
Next, you'll want to consider texture. If you want your home to look modern but cozy, color shouldn't be your chief concern. Instead, look at different shapes and soft fabrics. Fur accessories or heavy knits signal the coming of fall even more so than pumpkin-shaped votive candles spread throughout your house. Additionally, by playing with texture and layers instead of color, you open the possibility of keeping your personality at the forefront of your home's décor.
Candles and Cold Weather
The perfect fall décor is one that allows you to live your best autumn life. Arranging your home so that there are ample places to cozy up with a good movie or a great book will help you transition out of summertime living. Meantime, adding blankets and pillows to these spaces is a good first step.
But think about adding dark candles in heavy glass holders that can handle burning for hours, fall floral arrangements with dried flowers, foraged centerpieces of gourds or changing leaves, trays for warm beverages, and cushions on your dining chairs for long times spent at the table. These little efforts will help you get ready for colder weather and the way your lifestyle changes as the evenings cool.
Plaid, Pumpkin, and Caramel
Finally, keep in mind some fabrics and colors may be associated with autumn, but that doesn't mean you need to limit their use to the fall season. Take red, for example. It echoes the changing leaves and adds pops of color that could remain relevant through until the holidays, but that doesn't you should limit your use of red for the cooler months.
Instead, create a personalized feel by adding colors that speak to you and focus more on the way those colors are used. For instance, a plaid throw says autumn whether it's in sunset colors or pastels, while a pumpkin means fall whether it's orange or white. Bottom line: Don't limit yourself. Buy furniture in colors and fabrics that speak to you, then add little touches to stay on trend for the season.
Make Staying Indoors More Pleasant
Fall decorations don't have to be stereotypical. Your home will look on-trend and in-season if you add some cozy details that make staying inside more pleasant. Choose any color you like; just be sure to add some much-needed texture and function.
---
This post was written by Bill Clark. Bill is a freelance journalist who specialises in writing about culture and the arts, however will write about anything that piques his interest including business, travel and lifestyle. He can be reached on Twitter @BilboClark01.