One aspect of self-care that I am not yet great at is a facial care routine. As I get older, I know that it is important to cleanse, moisturize, and hydrate my skin in order to make my face look great and work to fight lines, wrinkles, and discoloration. When Katie from Bellame contacted me with an offer to sample their Acqua Lumiere Collection, I was excited to give their products a try!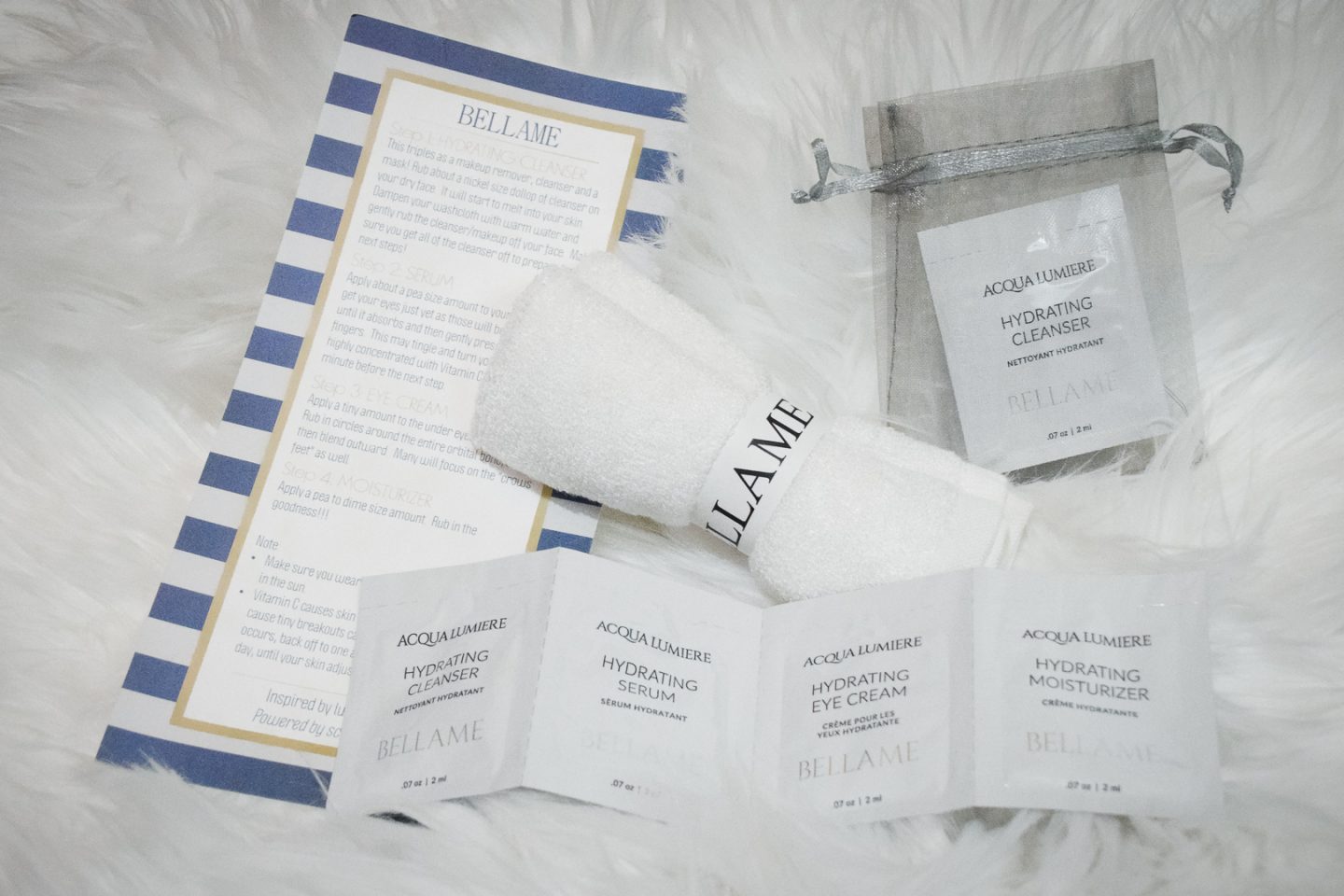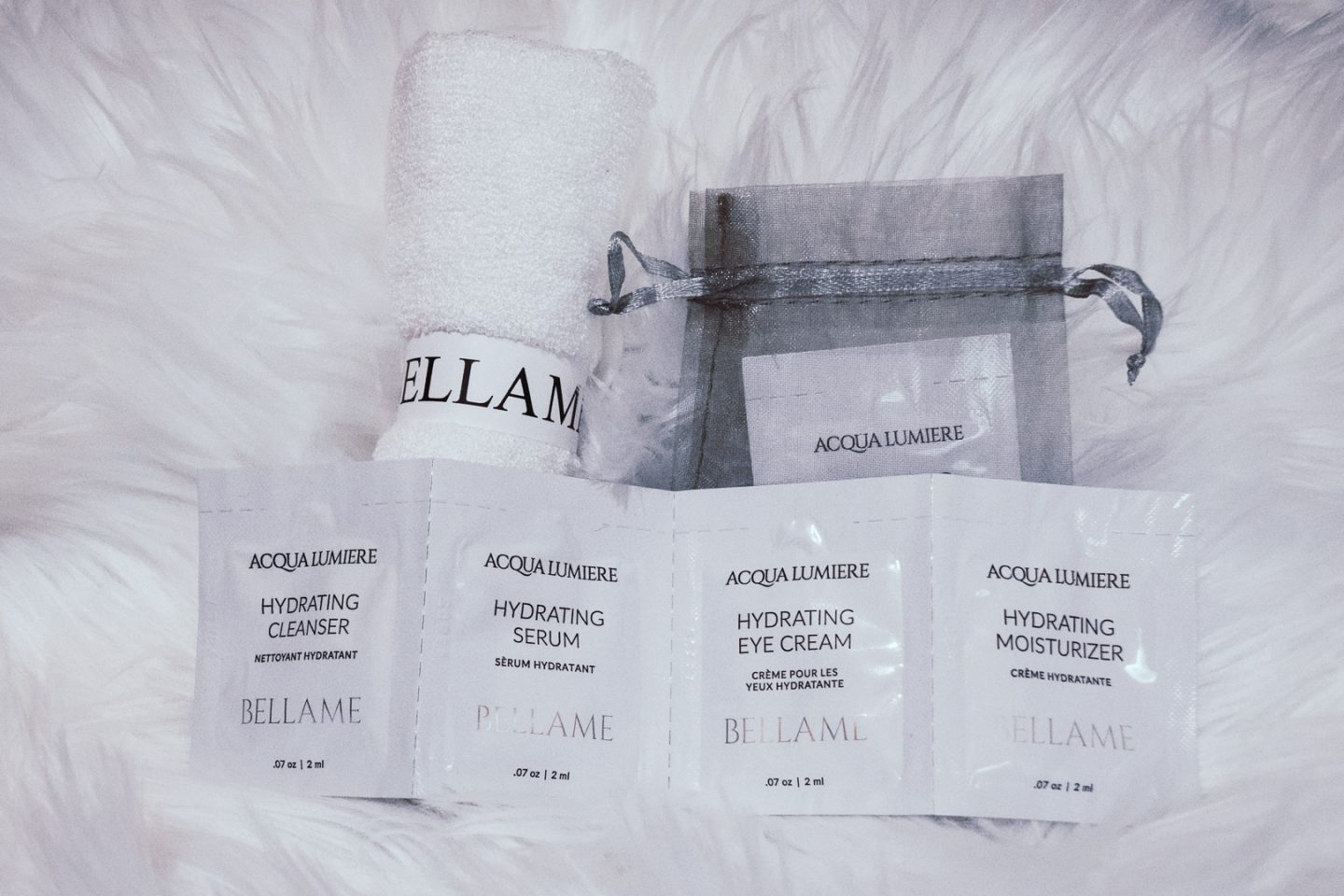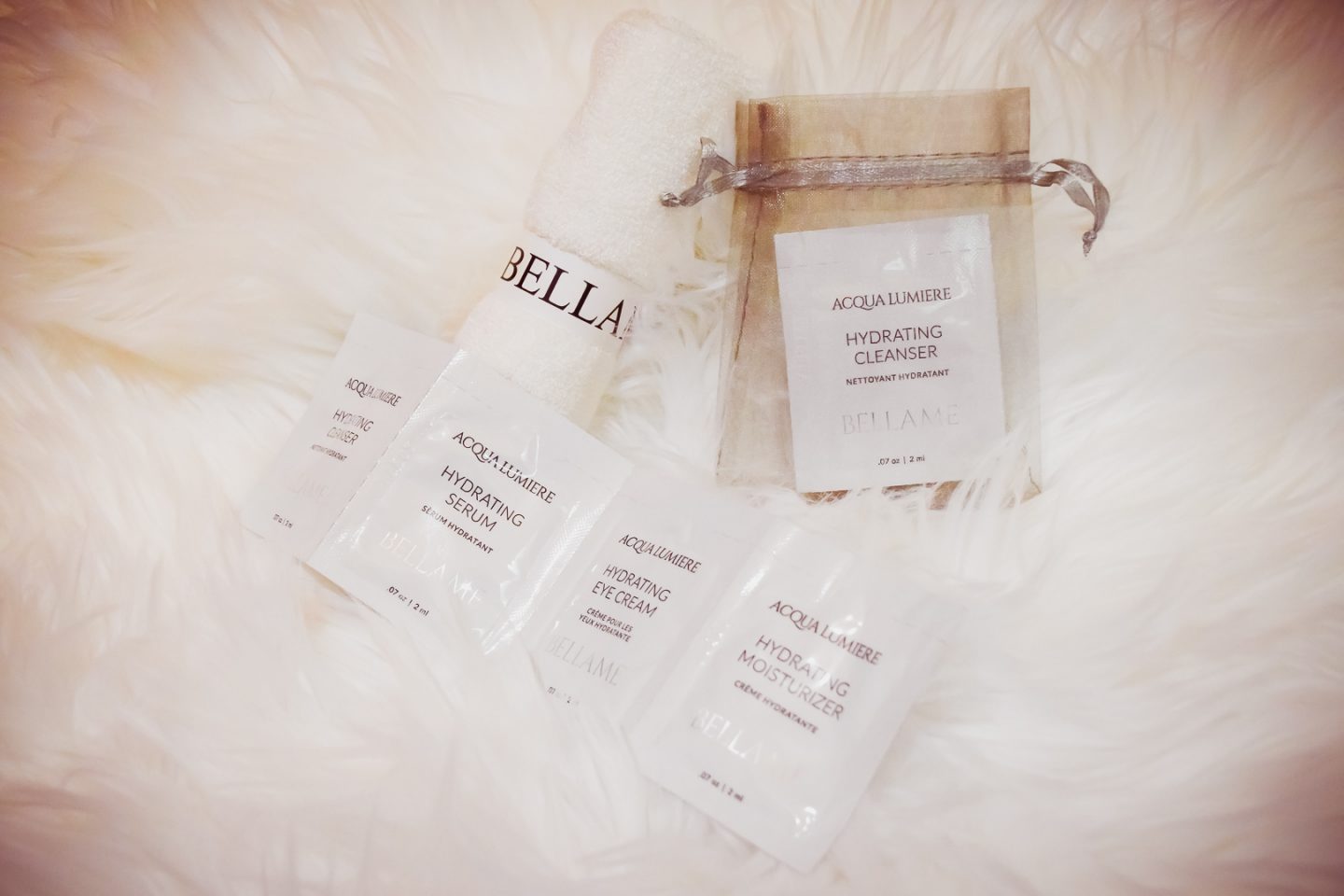 The Acqua Lumiere Collection is a skin-transforming mix of water (acqua) and light (lumiere), generating hydration, luminosity, softness, and line-smoothing after just one week of use. The products have a rose, citrus, muguet, and musk scent. I am sometimes sensitive to scents, but I really liked the way these creams smelled.
I received a card which showed me the routine I could follow with these items in order to care for my face. Step 1 is the Hydrating Cleanser, which both cleans and nourishes your skin. It removes makeup and can also be a mask. It melts into your skin! I also received a super soft washcloth, which you use to rub the cleanser and makeup off before moving to Step 2. Step 2 is the Hydrating Serum, which fights against lines, wrinkles, and discoloration. You rub in the serum until it absorbs and then press with your fingers. The serum is concentrated with Vitamin C. Next, Step 3 is the Hydrating Eye Cream. This goes under your eyes and eyelids and around the orbital bone. Finally, you finish with Step 4, the Hydrating Moisturizer. It is very lightweight and delivers powerful hydration and luminosity!
After using this facial care routine for 14 days 100% reported that their skin was more hydrated and that their makeup was easier to apply, as the system also acts like a primer. I don't have 14 days worth of samples, but I definitely can vouch for the effectiveness of the routine in softer, more hydrated skin. I would definitely use this routine on the regular!
If you are interested, make sure to check out the Bellame site!
Do you have a regular facial care routine?