This month I'm once again linking up with Tanya to share what I've been purchasing via Amazon. These links are affiliate links, which means that if you click them and make a purchase, I may receive a small incentive. I made quite a few purchases this month, in part due to things the kids needed for camp!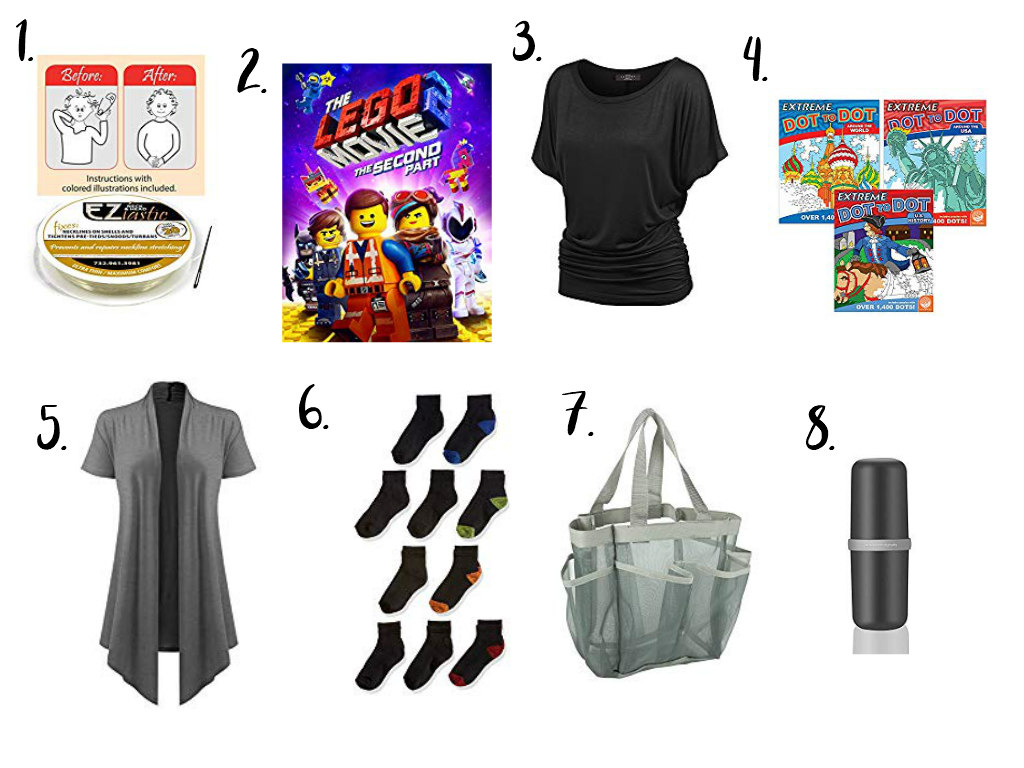 1. EZ Necklastic Neckline Repair Kit – For Gabbie's camp, certain modesty laws need to be followed. Some of her shirts were too lose around the neckline. This kit is basically elastic thread that you use by sewing through the neck of your shirts and tightening them.
2. The Lego Movie 2 – I saw a deal code for this which made it only $5, so I grabbed it for Zachary for his birthday.
3. Made By Johnny Women's Drape Dolman Top, Black – Joanne shared this shirt and I decided to get one for myself! I've worn it a few times and I like it a lot.
4. Extreme Dot to Dot Set of 3 – Zachary wanted this to bring to camp. He'd already owned and completed one of the ones in this set, but he still wanted it!
5. Dutebare Short Sleeve Open Front Cardigan in Grey – Last month I mentioned I'd ordered this in navy. I liked it so much that I ordered another in grey!
6. Fruit of the Loom Big Boys Black Ankle Socks – Zachary didn't have enough pairs of socks to bring to camp so I ordered him more of the ones that don't bite his feet (he doesn't remember, but that is what he said about the ones he tried in a different brand).
7. 7 Pocket Mesh Shower Caddy Tote – Zachary needed something to tote his toiletries to the shower at camp. Gabbie had the same one in pink, but we ordered Zachary one in black. These are great for packing because they fold up flat, unlike the plastic type!
8. Makone Toothbrush Container and Cup – Zachary also needed somewhere to keep his toothbrush and I discovered these containers that hold the toothbrush on one side and the top becomes a rinsing cup. Great for camping!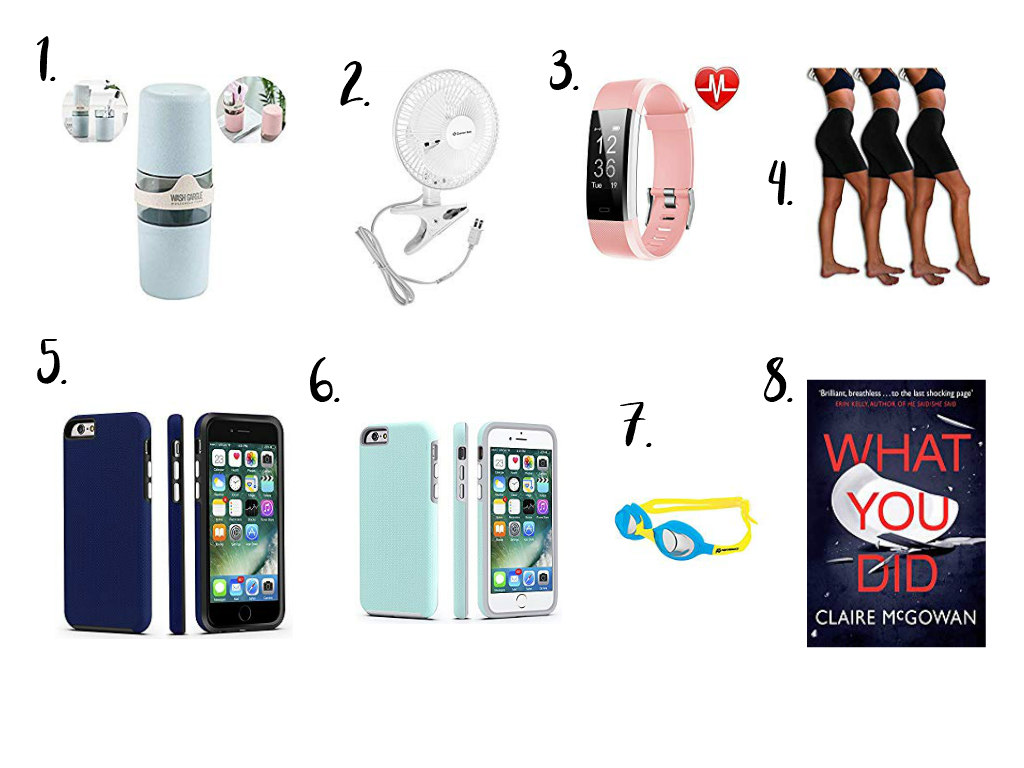 1. YEEHO Toothbrush Container and Cup – Because Zachary was getting one, Gabbie decided she needed one too. Hers is pink, but this is the brand she got.
2. Comfort Zone 6 inch Clip On Fan – Also for Zachary to take to camp. We had a similar fan but he said that it stopped working, so we ordered another.
3. LETSCOM Fitness Tracker – Gabbie has been wearing a Fitbit Flex but it hasn't been charging right. She found this brand which offers much more for less money – it has the time on it and she can see texts on it for example. It has good reviews, so hopefully it will work better than the Fitbit overall!
4. Sexy Basics 3 Pack Cotton Spandex Shorts – Excuse the brand name! Gabbie needed new shorts to wear under her skirts!
5. iPhone 6 Cellever Case in Navy – Zachary's phone case was cracked so we chose this one as a replacement and hope that it works as well as Otterbox, which were all too expensive!
6. iPhone 6 Cellever Case in Mint – Gabbie said she needed a new case too and chose the same on in mint.
7. A3 Performance Flex Kids Goggles in Teal / Yellow – Simon somehow lost his goggles in Las Vegas and I was a nice mommy and got him a new pair.
8. What You Did by Claire McGowan, Kindle Edition – I have heard about Amazon Prime Kindle First reads where you can get a free book each month if you are a Prime member. This month you can get two free books! I wasn't sure if my account had this benefit or not because I'm an additional member on a friend's account, but I also had a $1 Kindle credit, so I got this book for $.99. I'm really not good at reading e-books and I don't even have a working kindle, but I started this one and hope to get through it on my phone!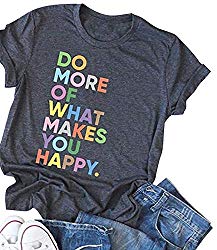 Finally, I discovered that Amazon sells graphic t's! I didn't buy any (yet) but I found the "Do More of What Makes You Happy" shirt that I'd gotten from Jane and a lot of you said you liked. You can find it on Amazon here!
Have you ordered anything fun from Amazon lately?