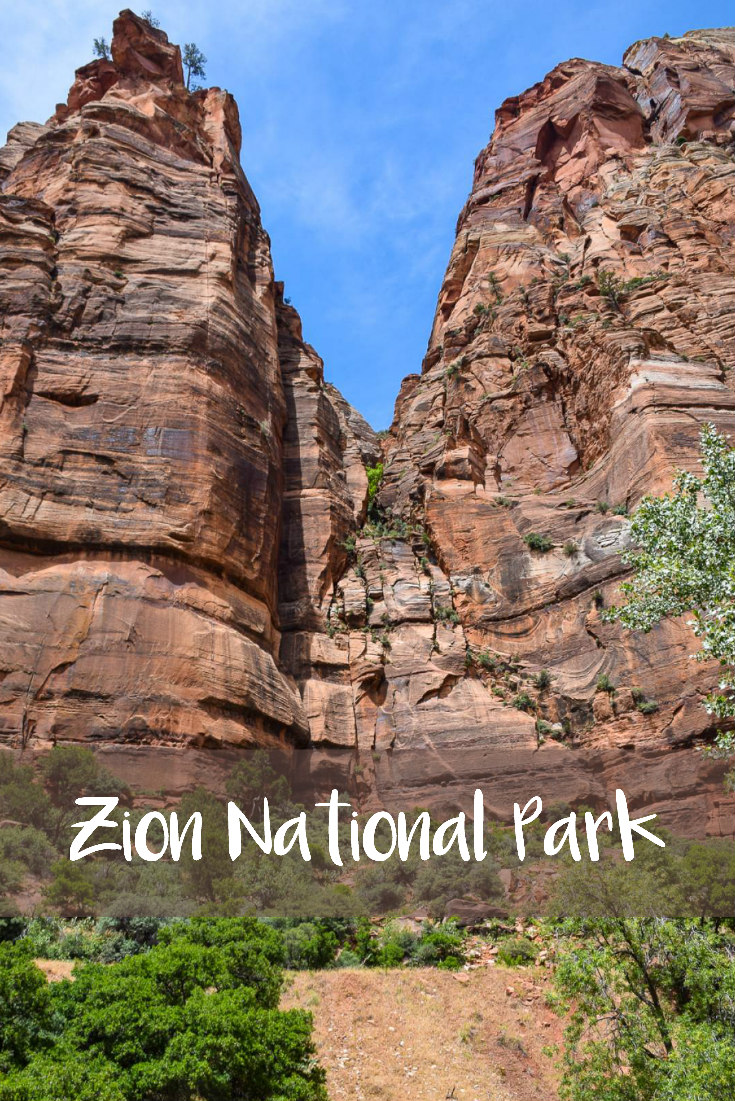 The second National Park that we visited on our trip was Zion (the first being the Grand Canyon). Located in southwest Utah, Zion is a canyon with steep, rocky mountains, a river, and rocks that seep water and grow plants. One thing to know about Zion is that in the summer, the parking lots fill up, so you need to get there early. You also need to take a shuttle to get to various stops around the park. Hopping on and off the shuttle wasn't difficult and we felt we got to see everything, although we did not do any difficult hiking. As we also experienced last year in Yellowstone, there is no cell phone signal throughout most of the park.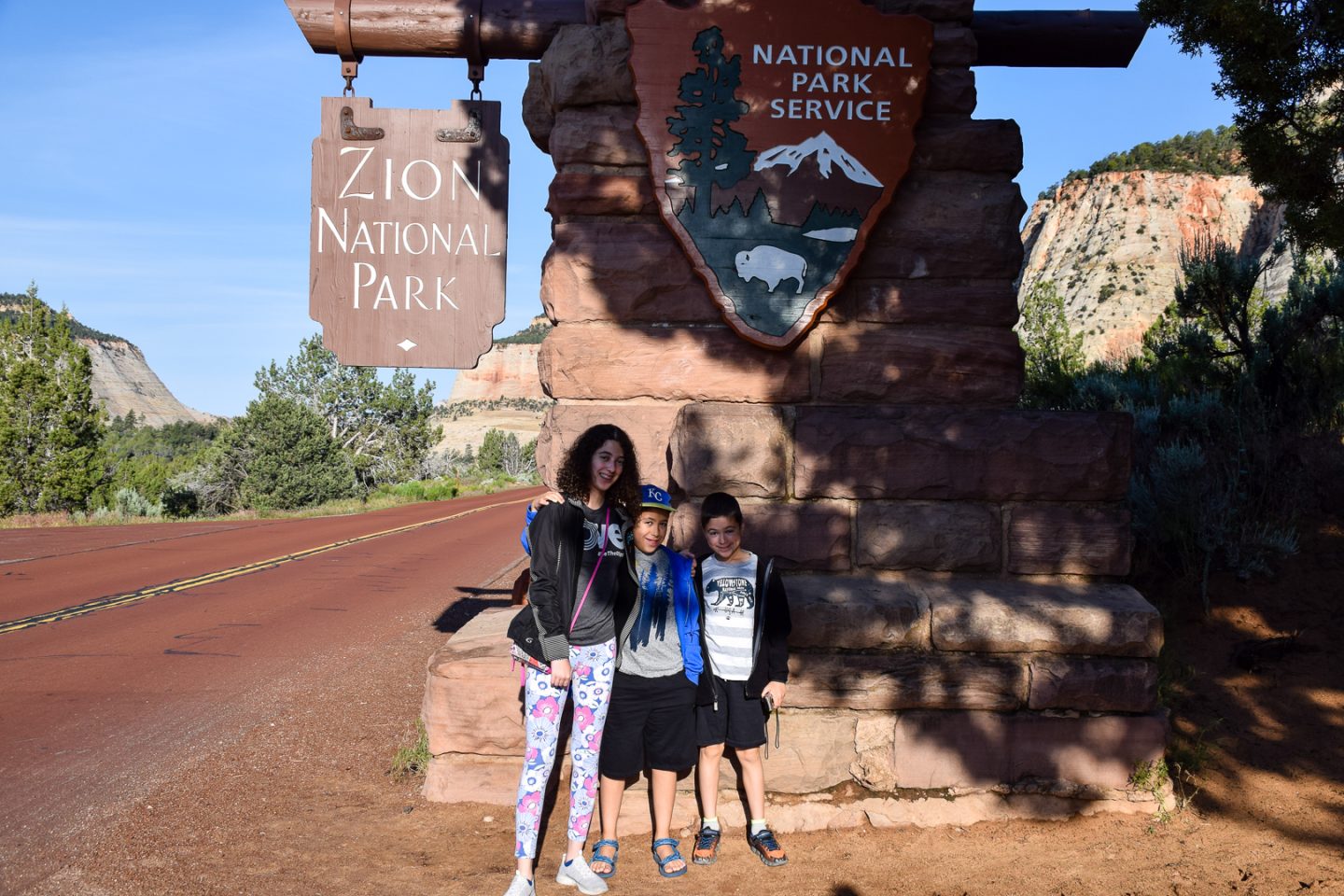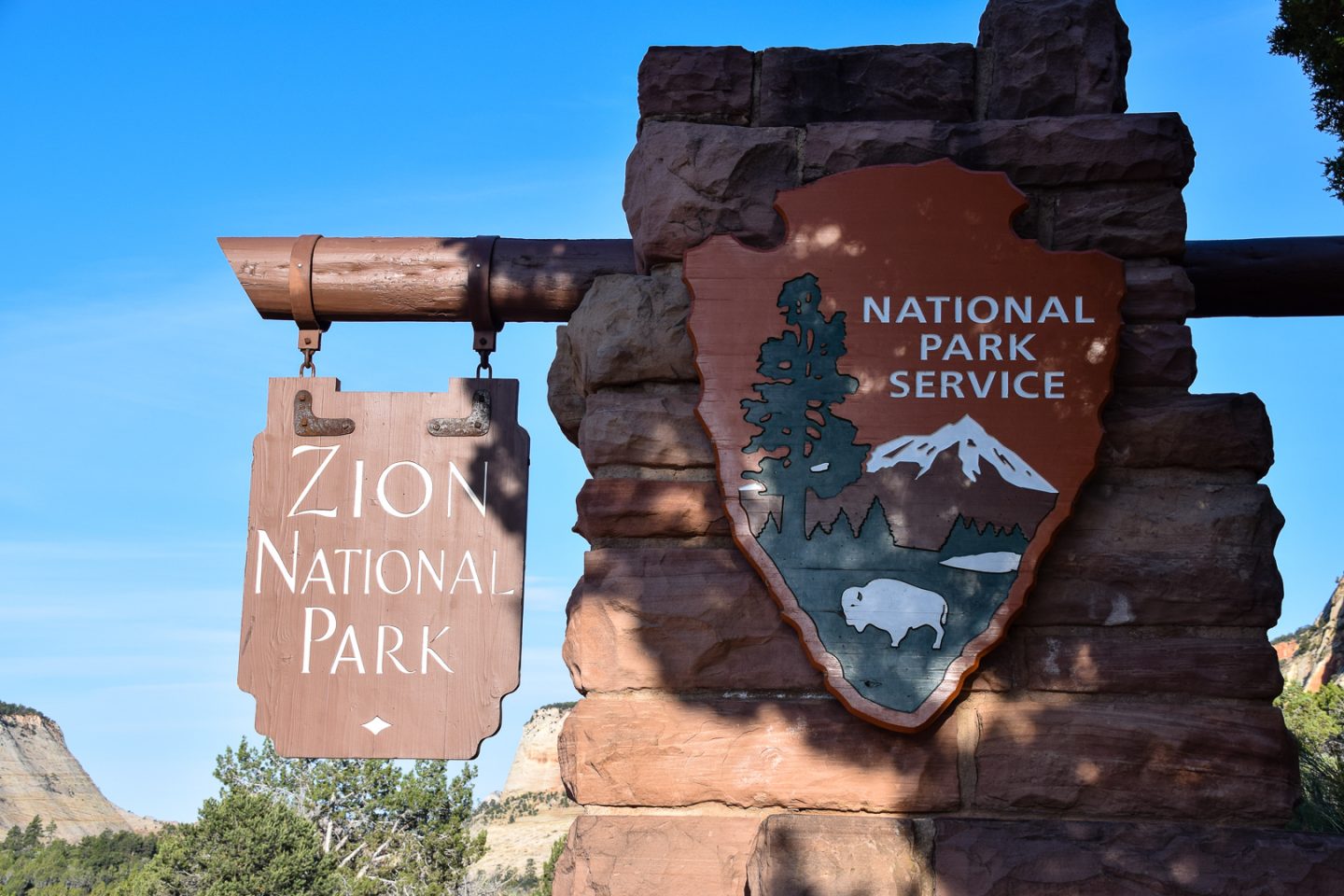 I felt my love of the desert with these cacti!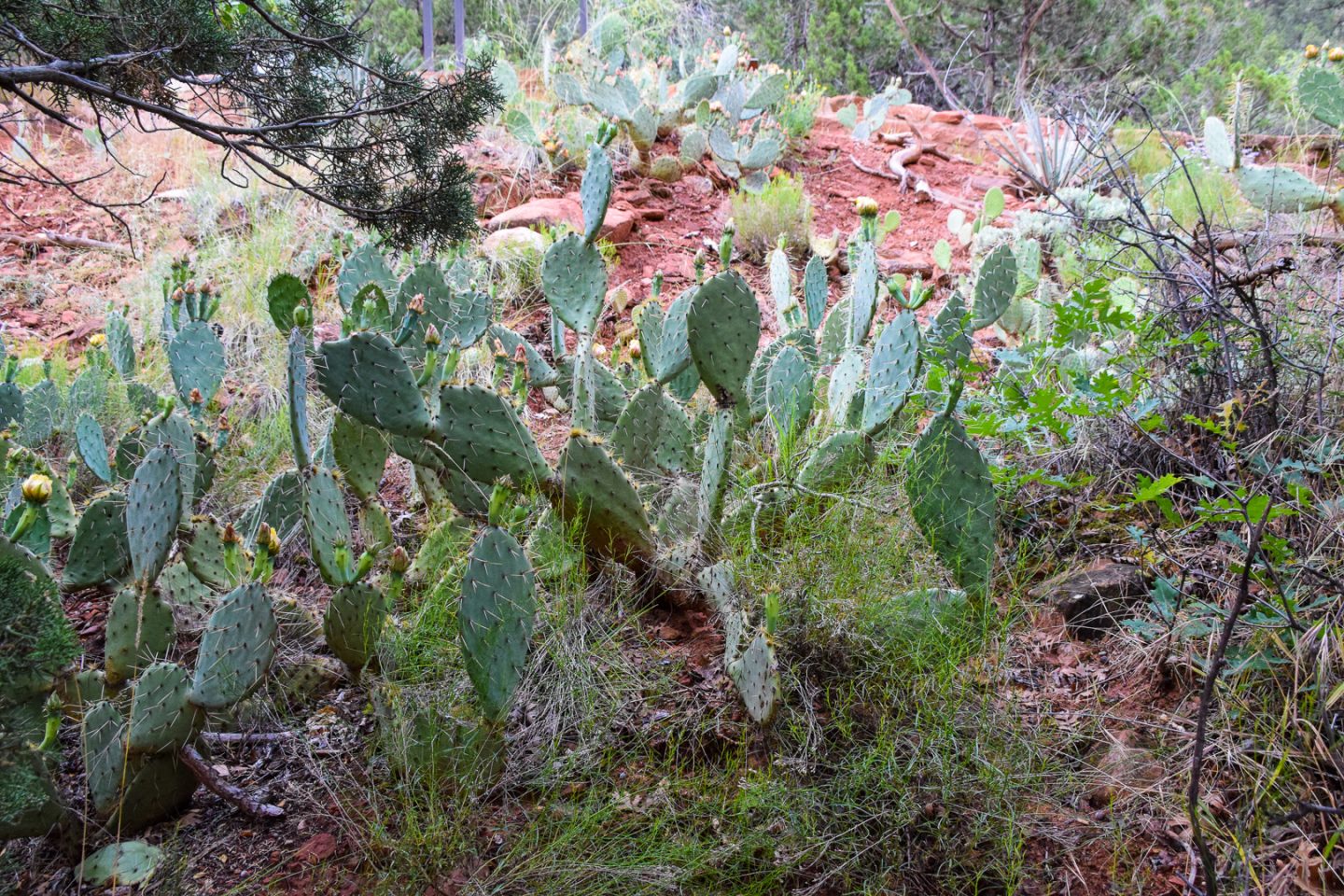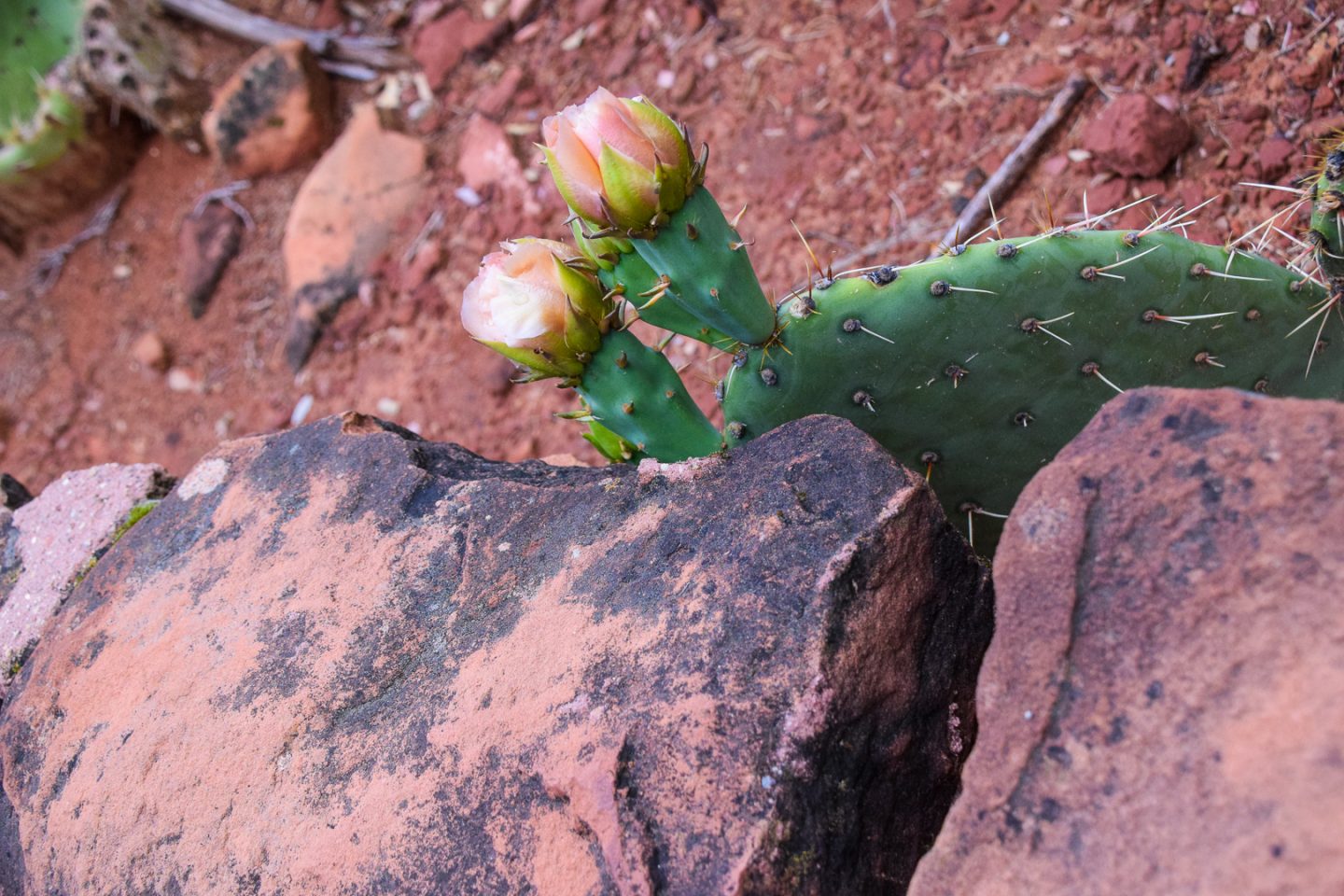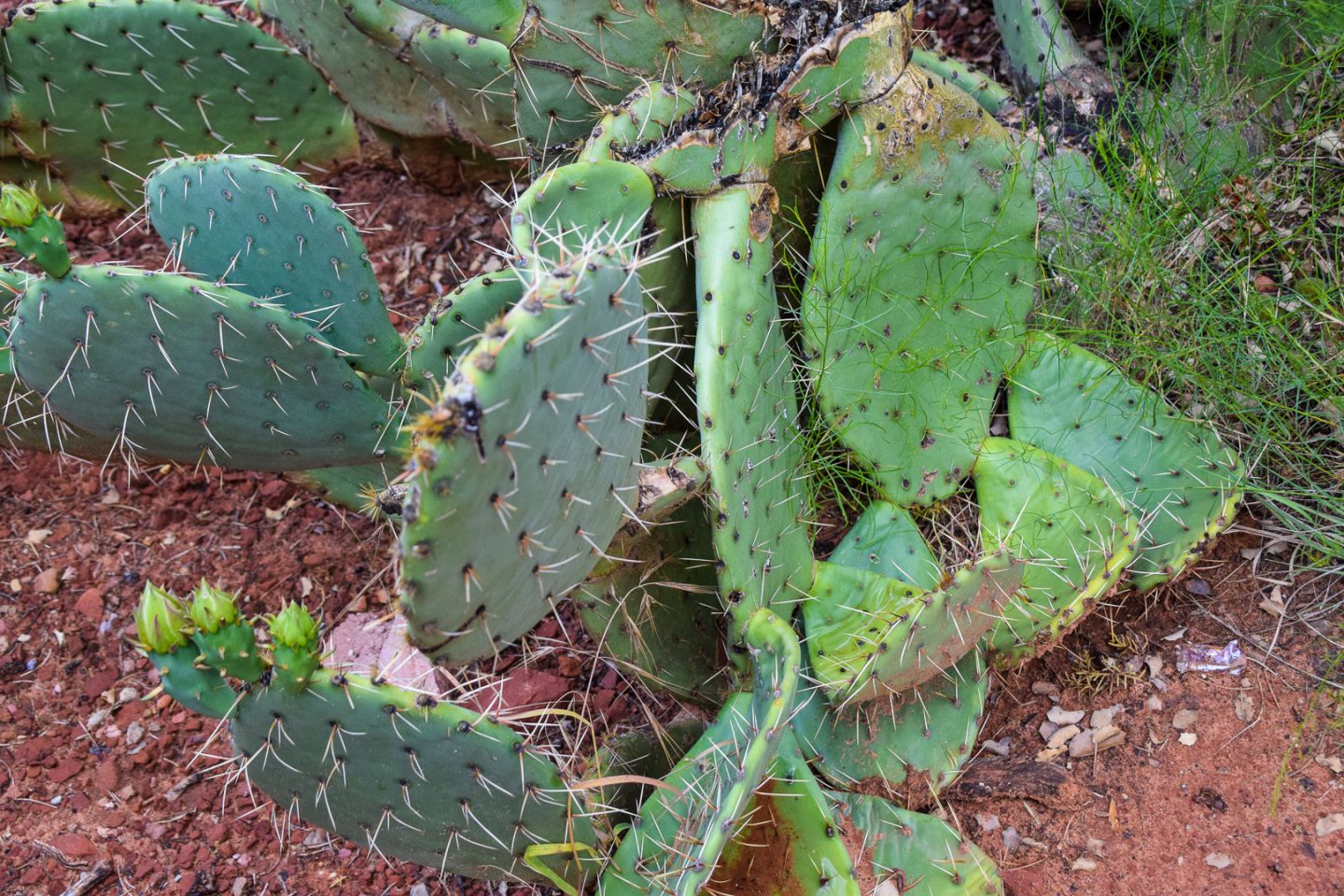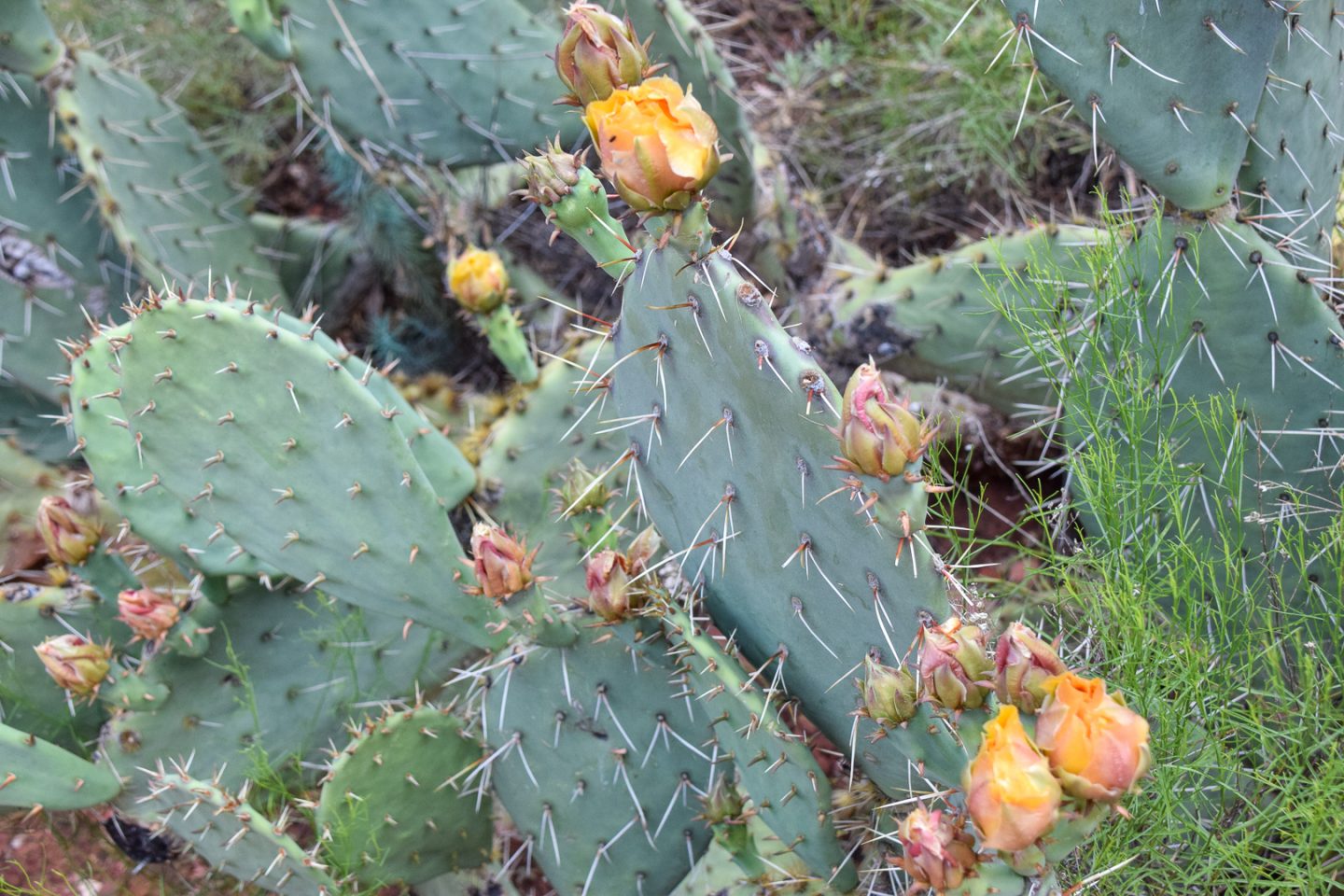 One of our first stops was the Court of the Patriarchs. At each stop, there were paths to get to the best viewpoints.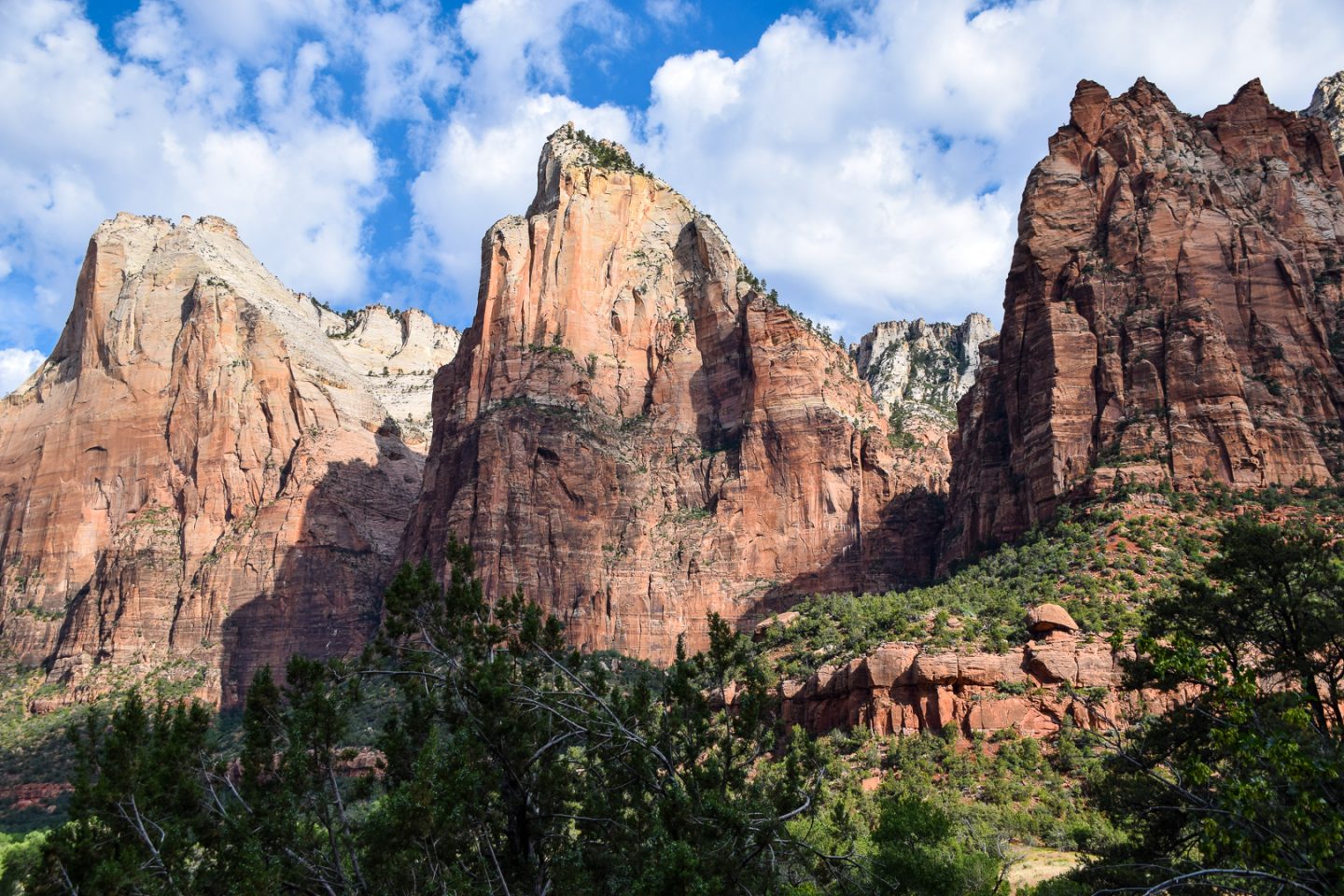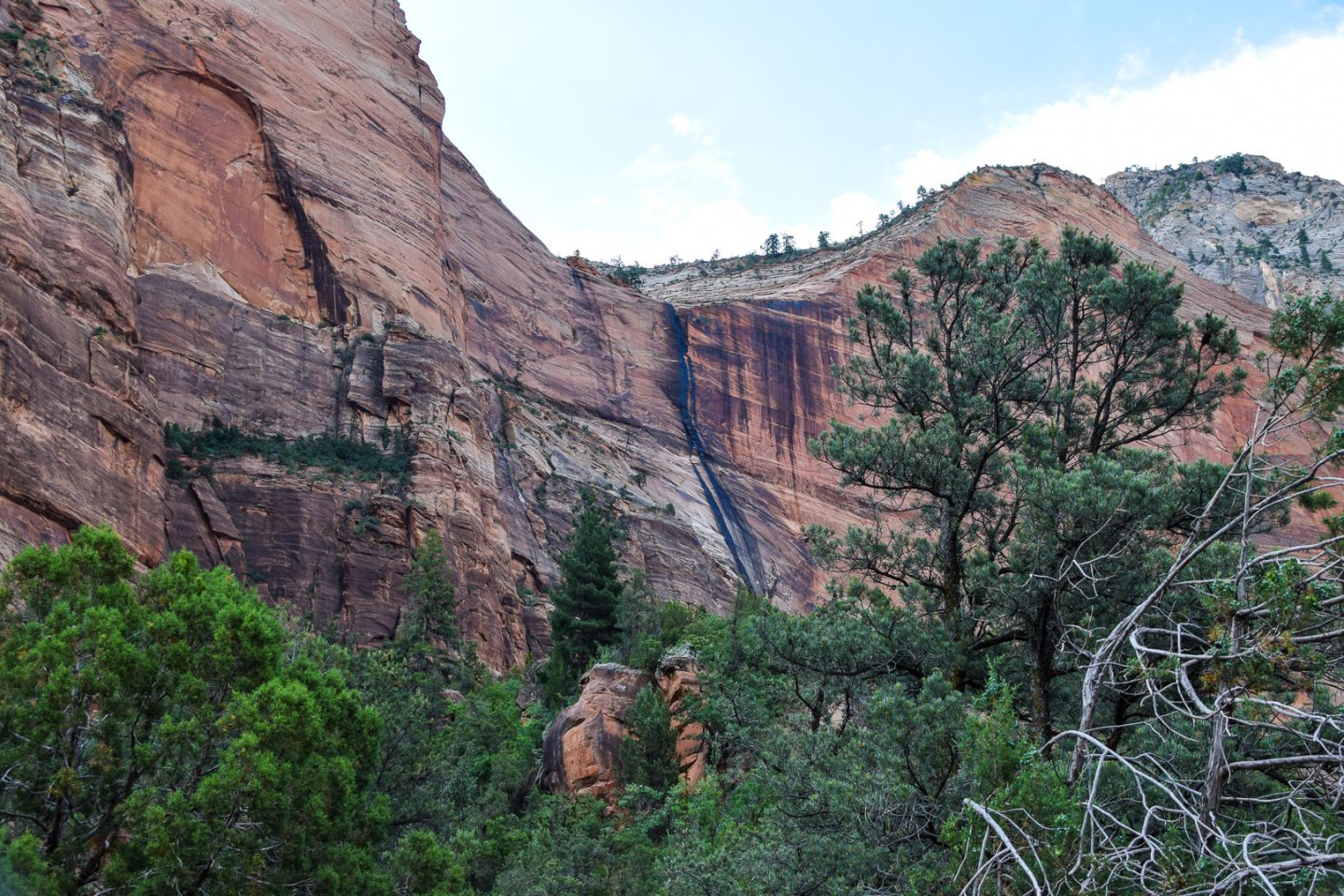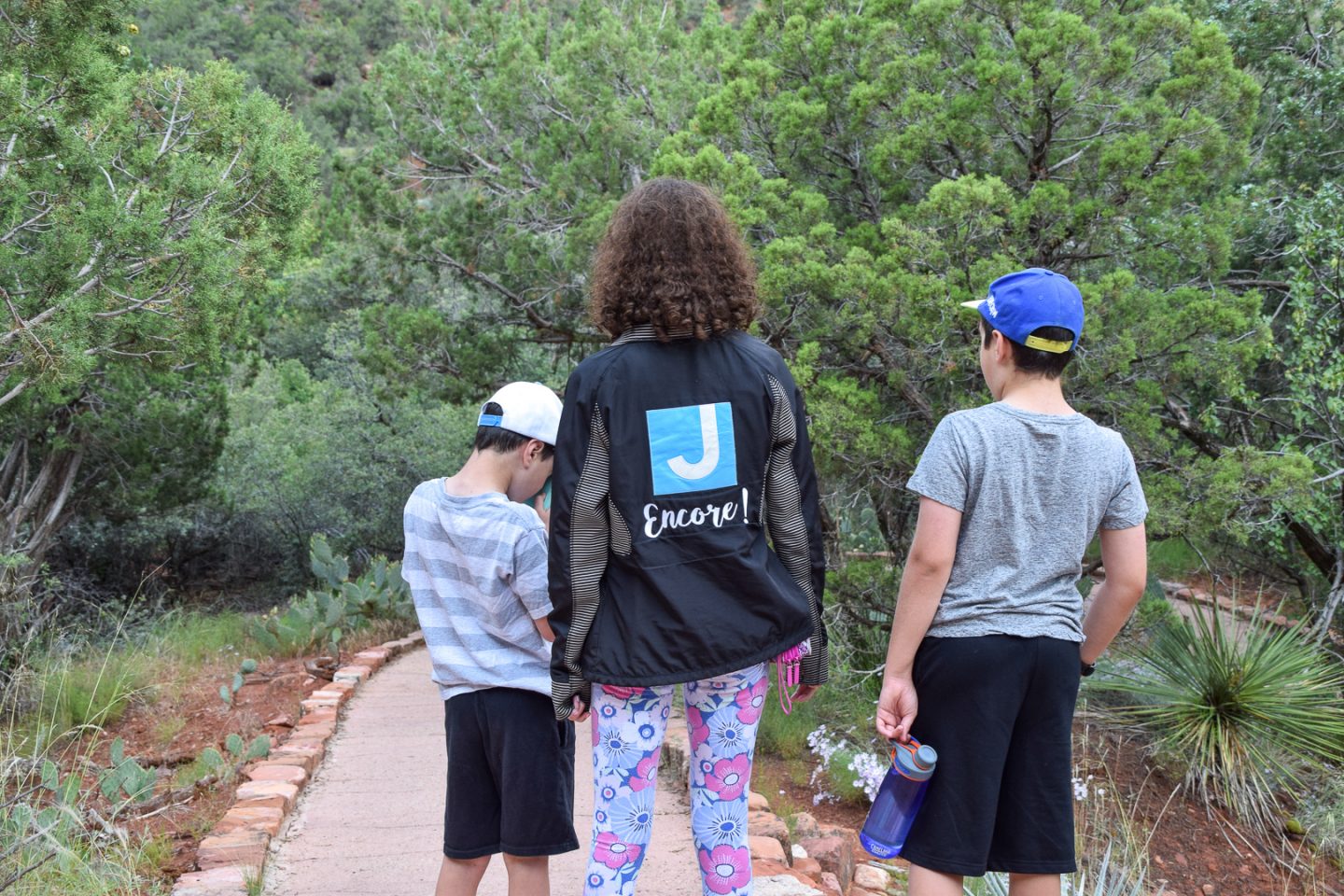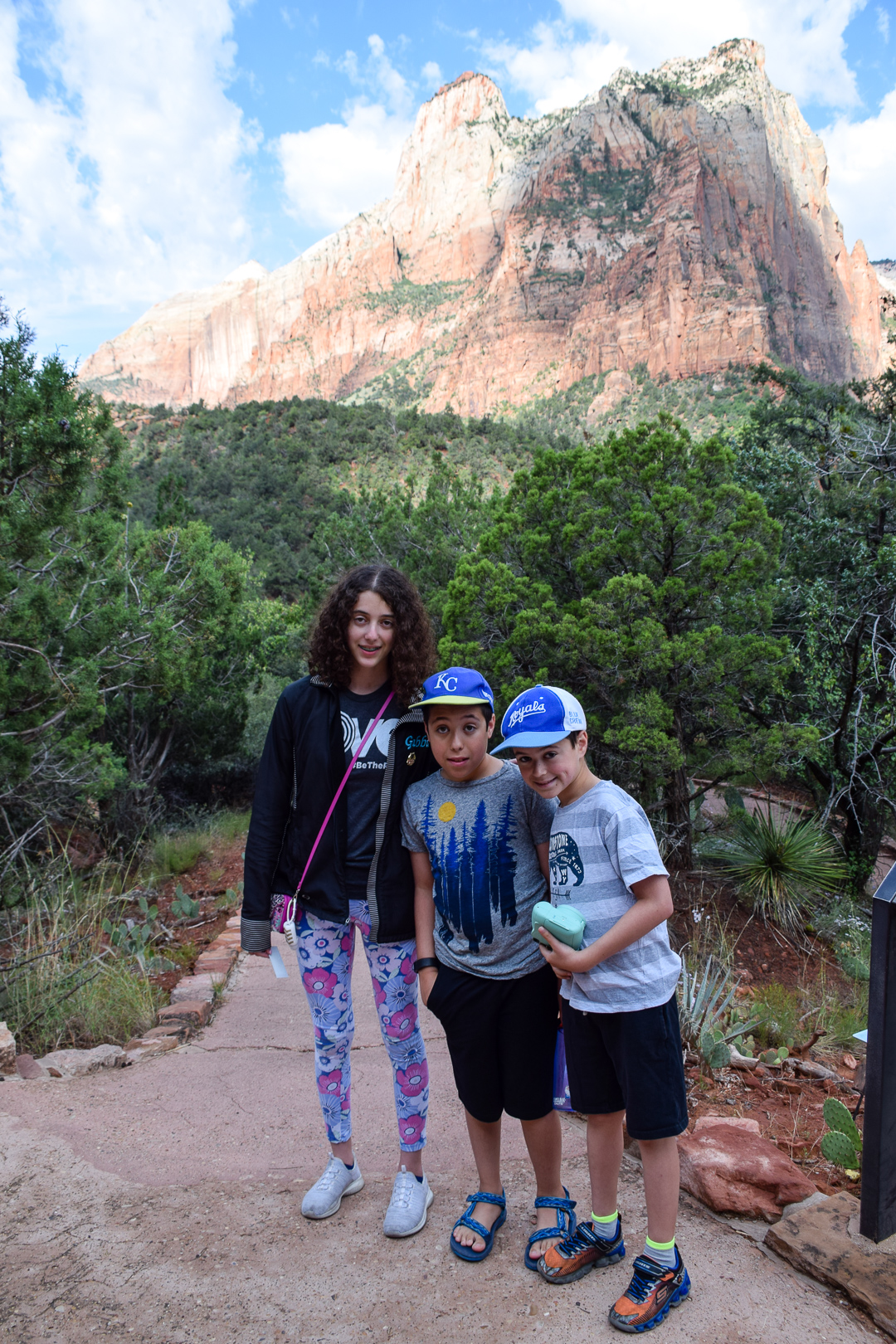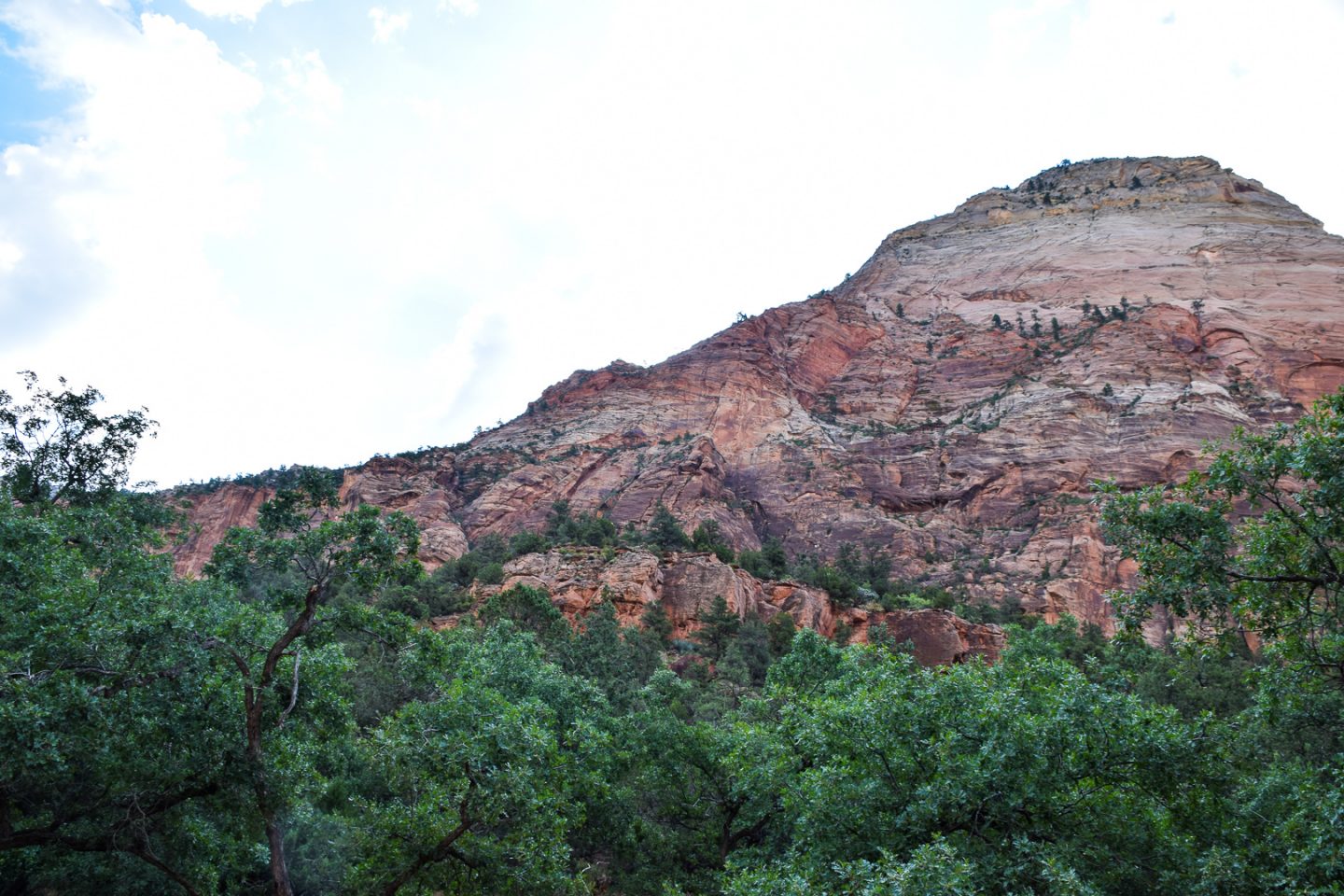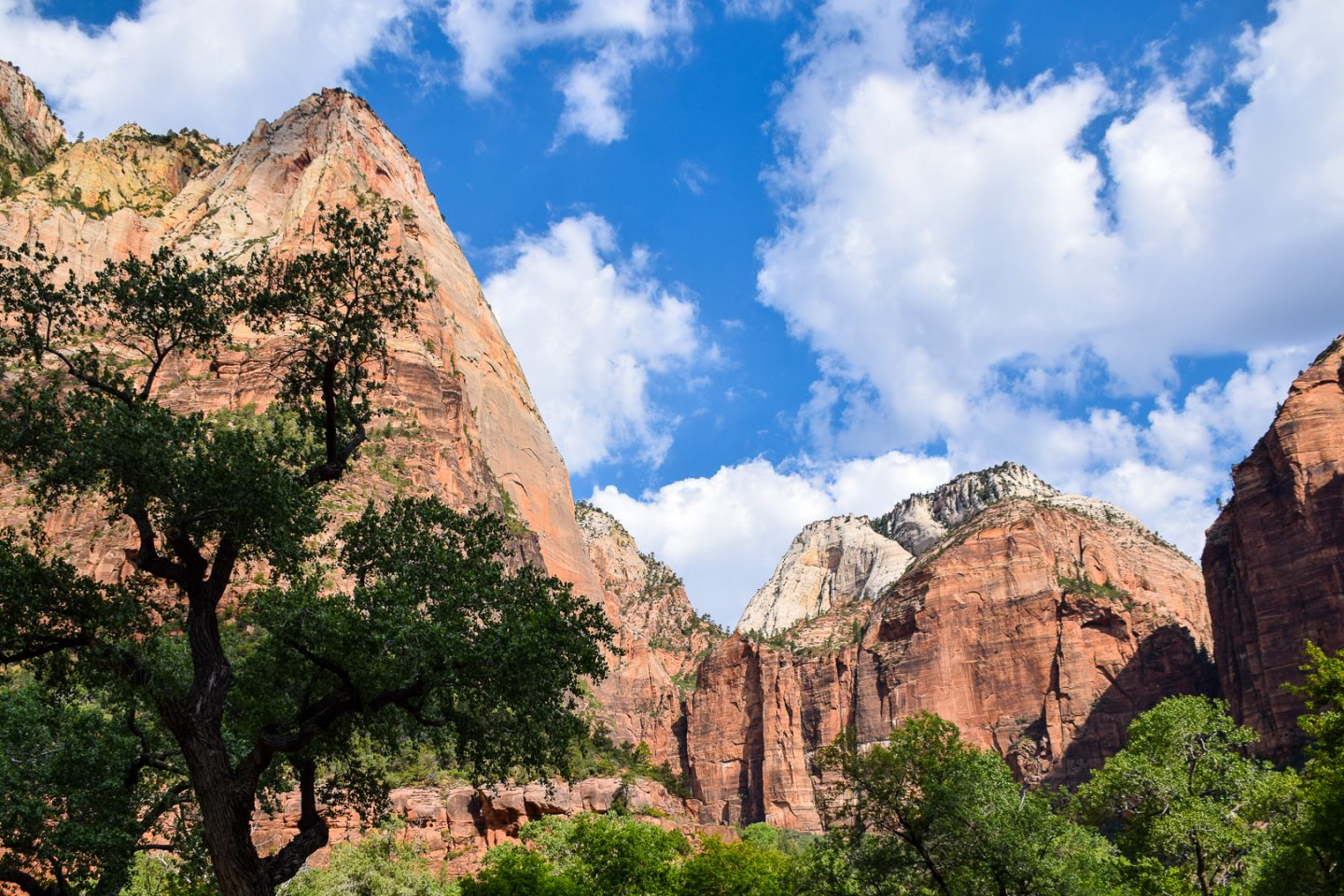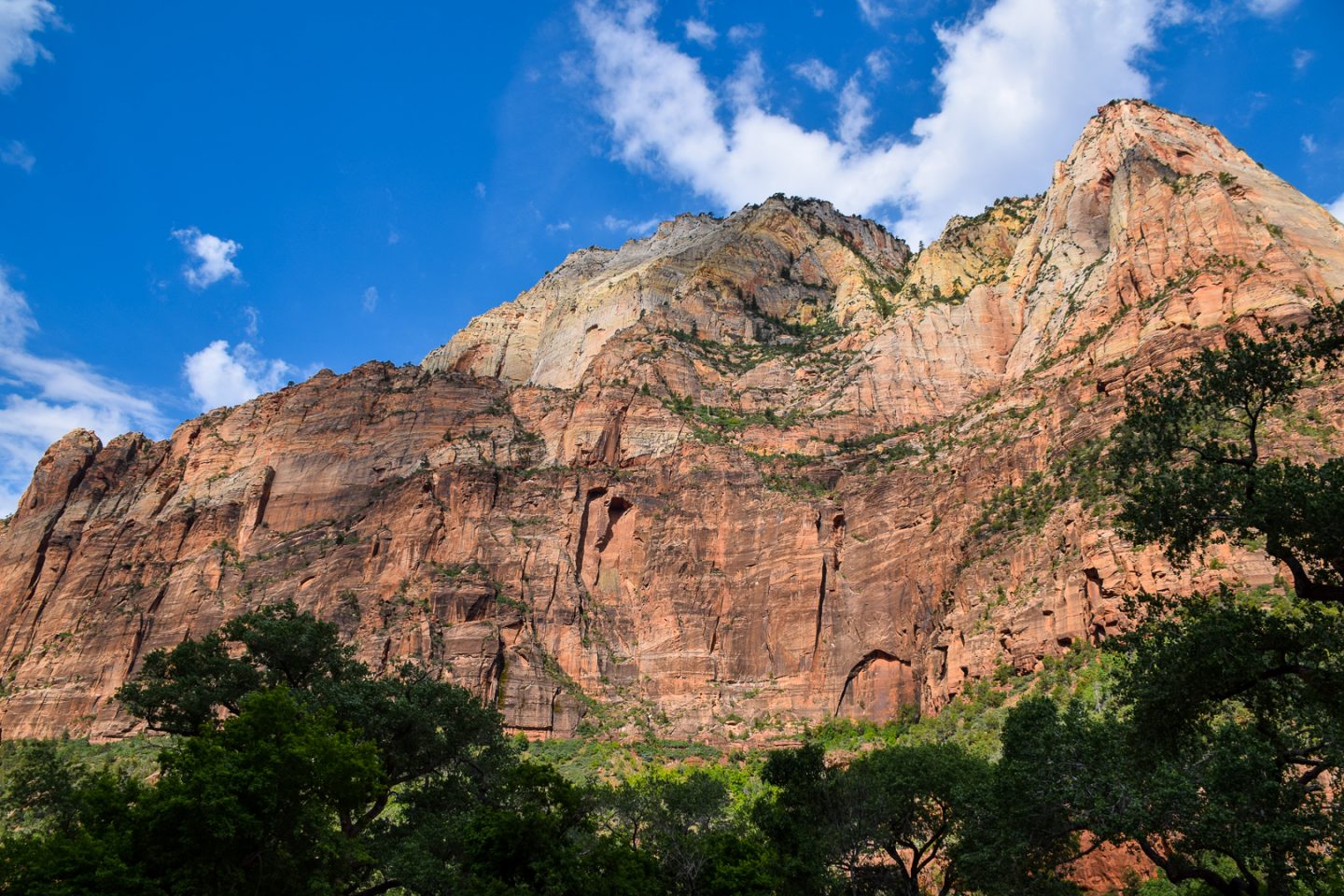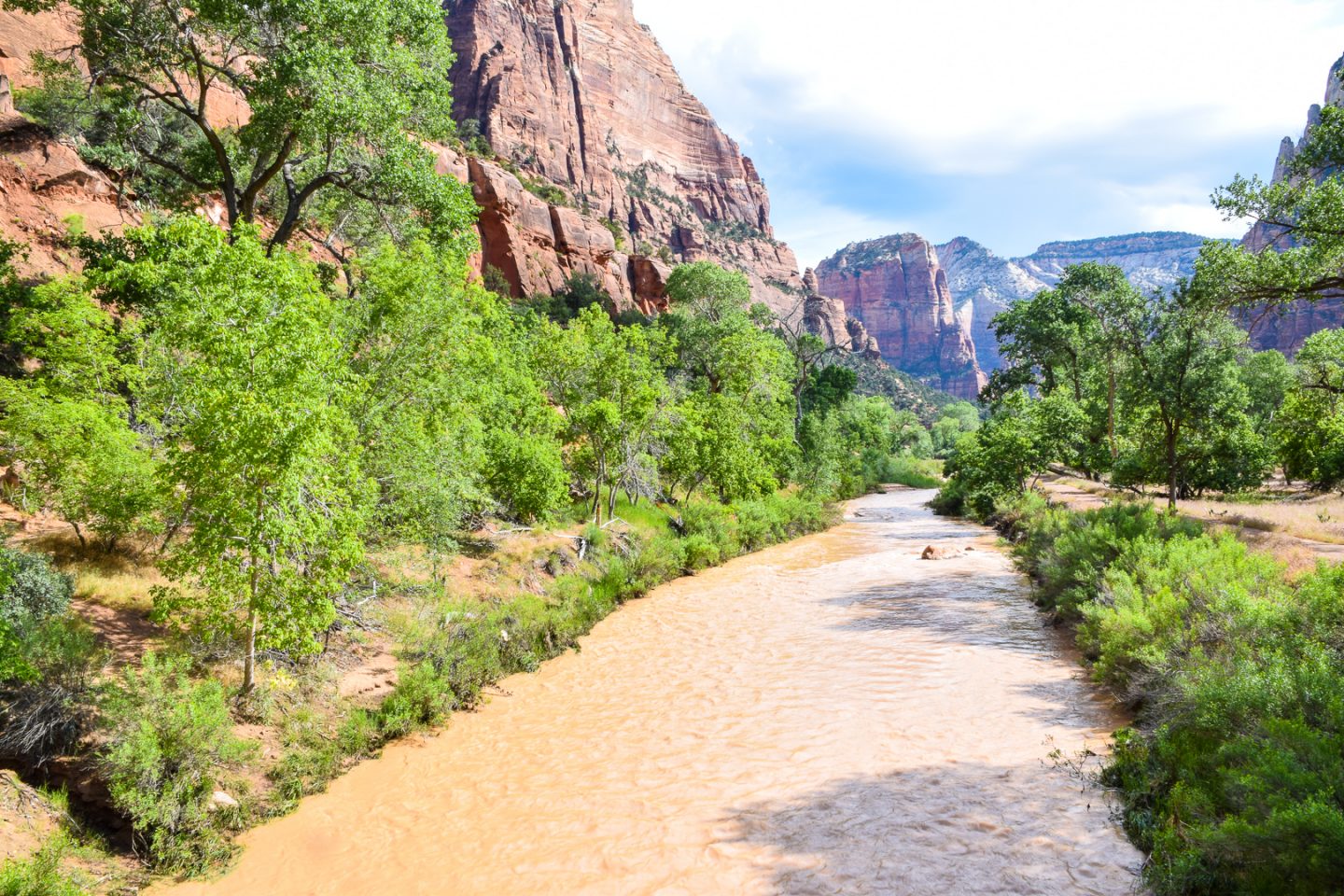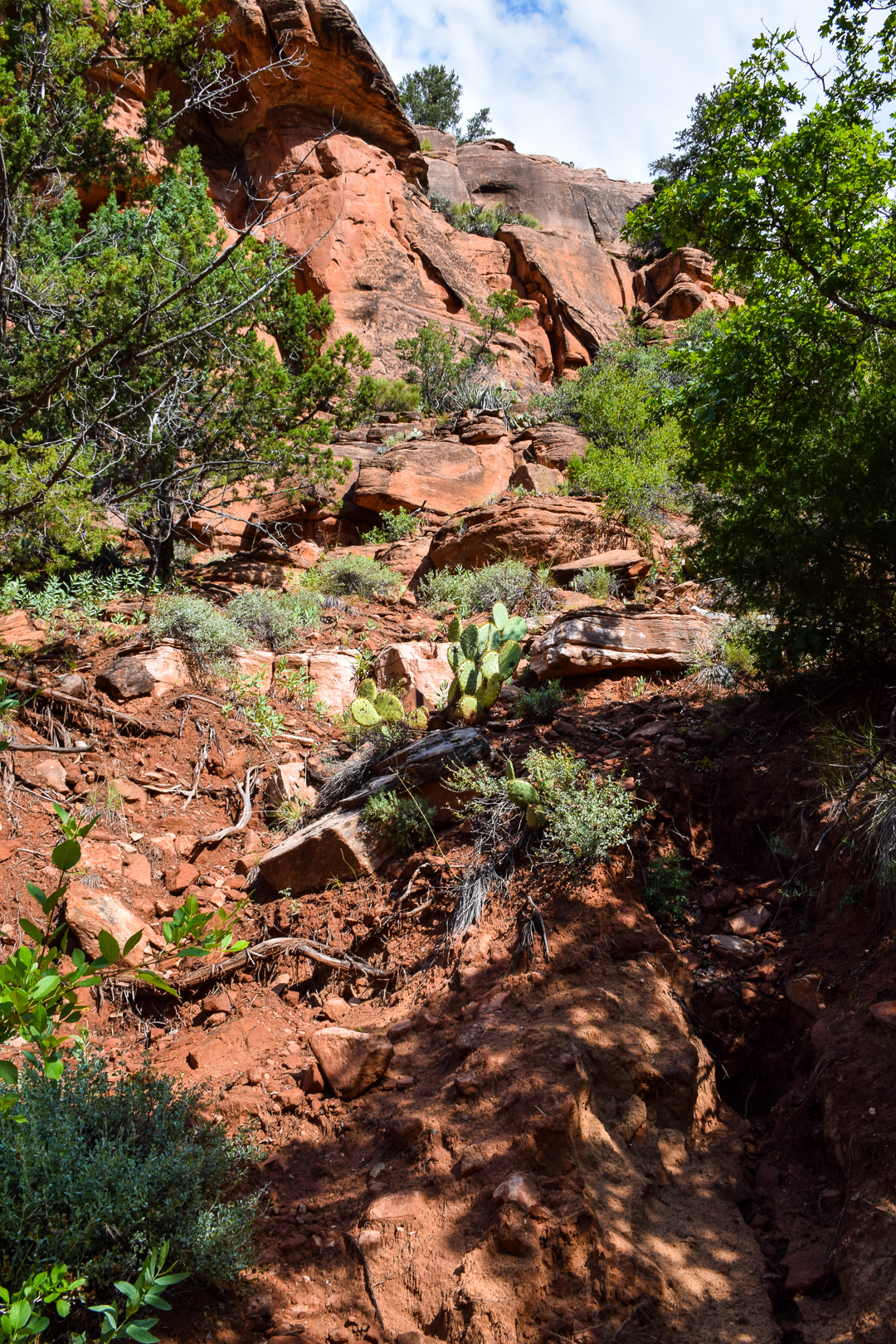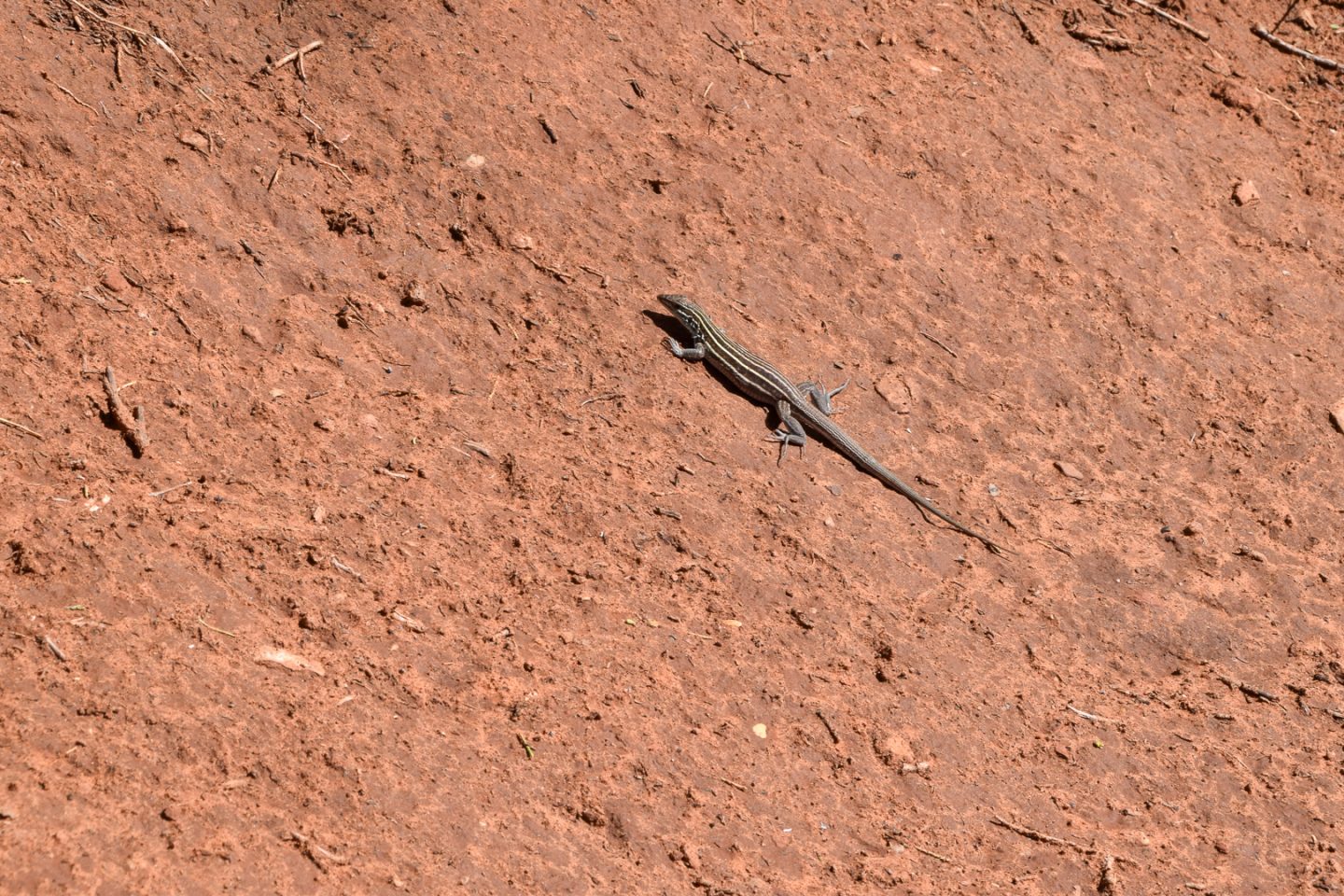 We walked along the side of a mountain to get to a waterfall.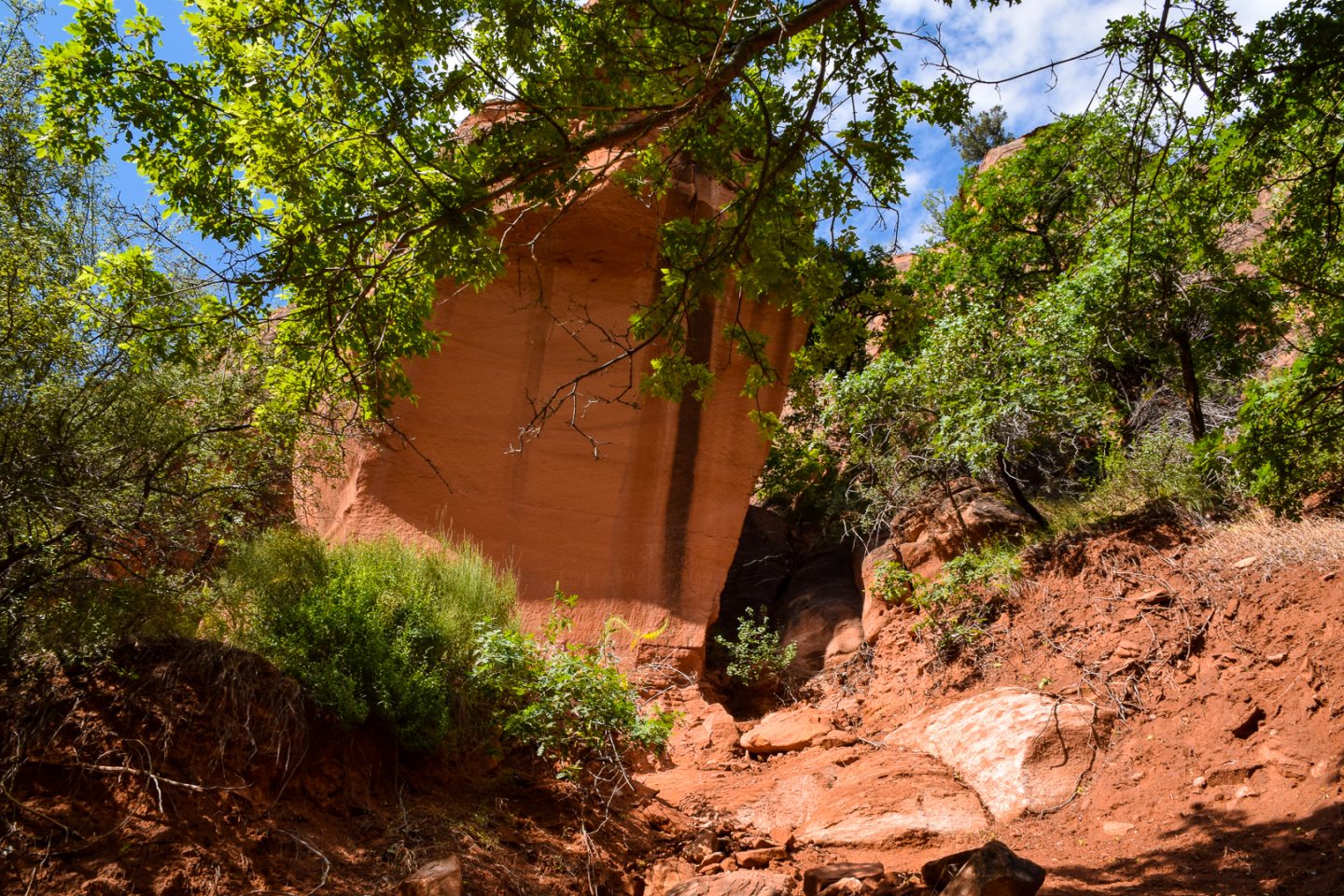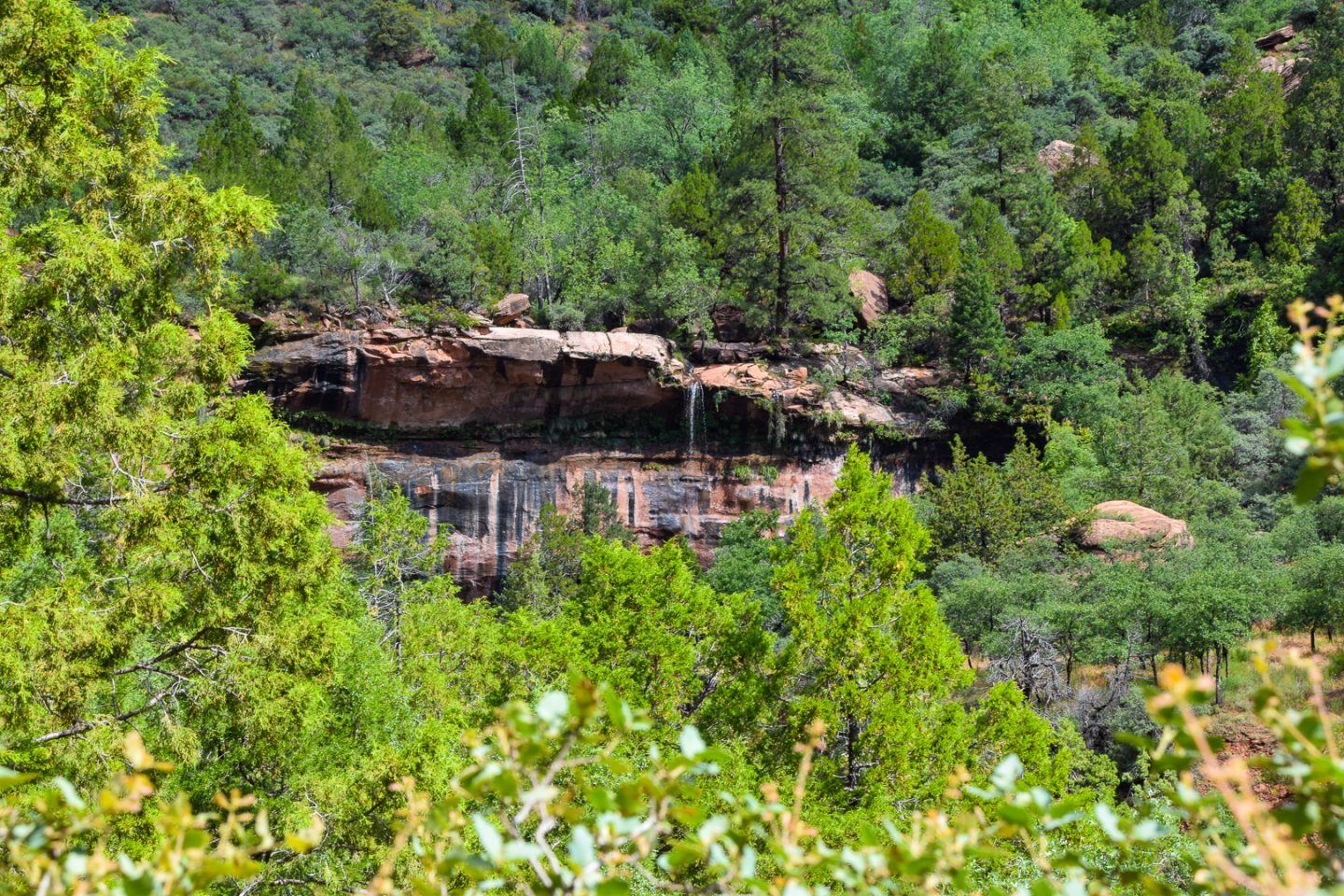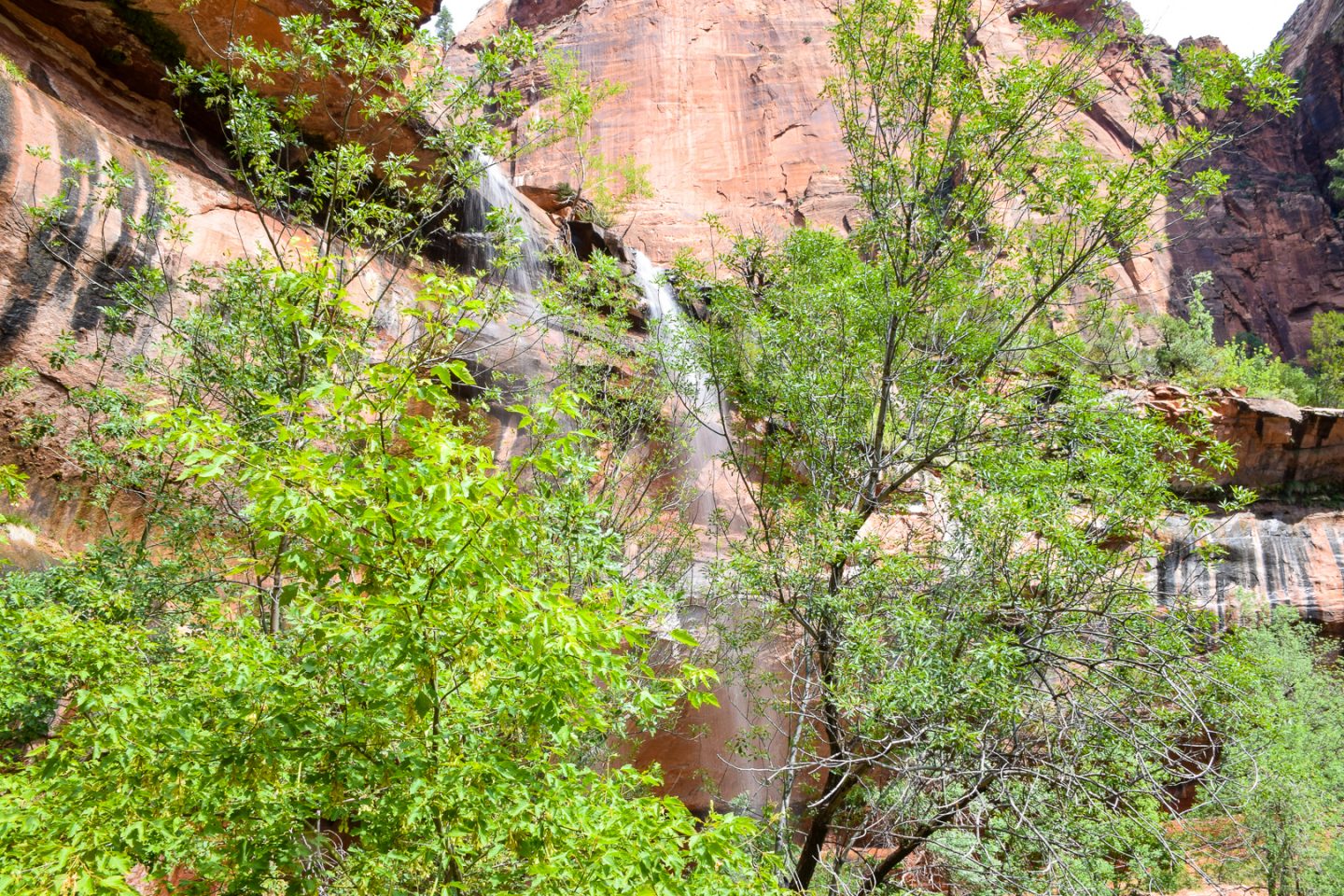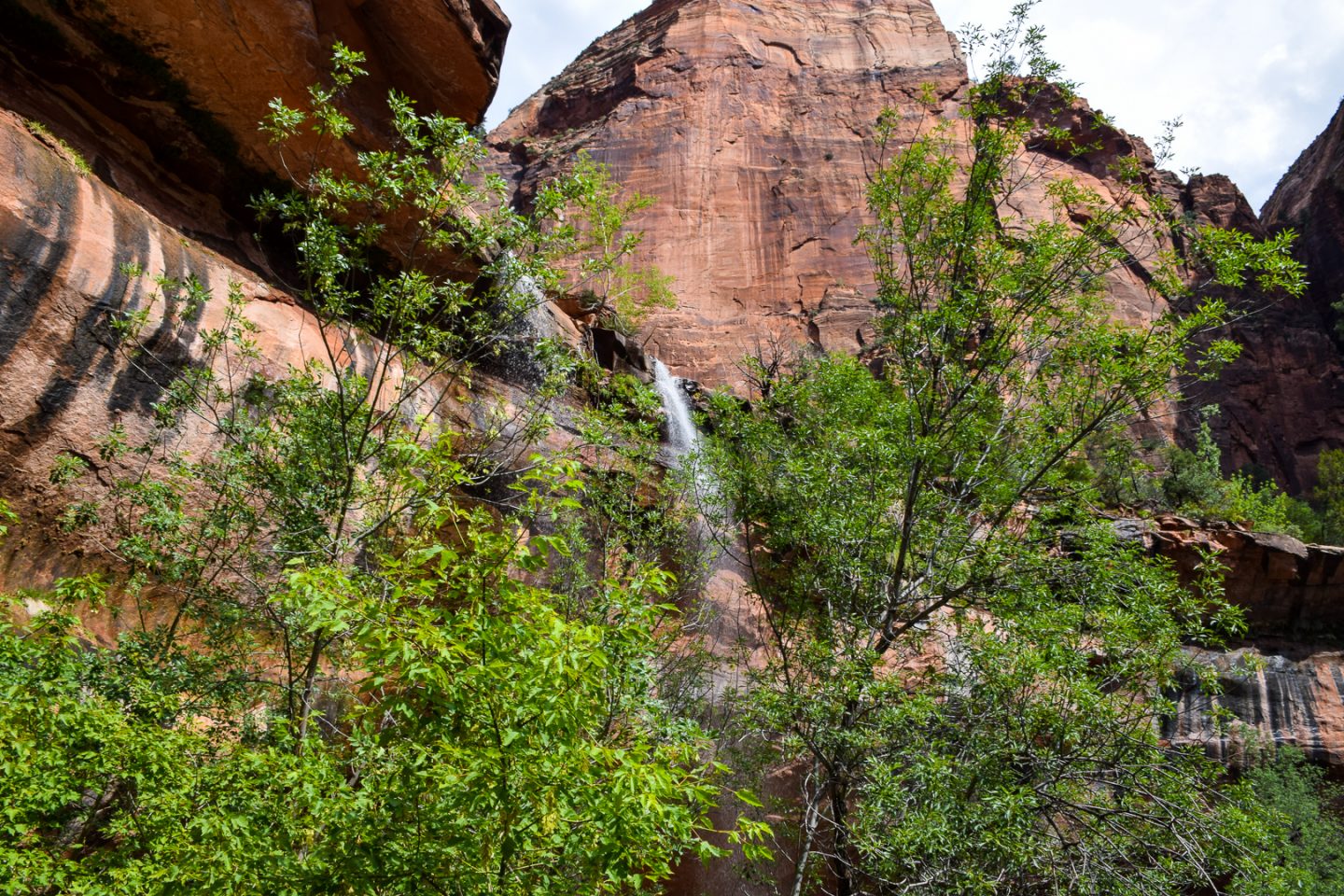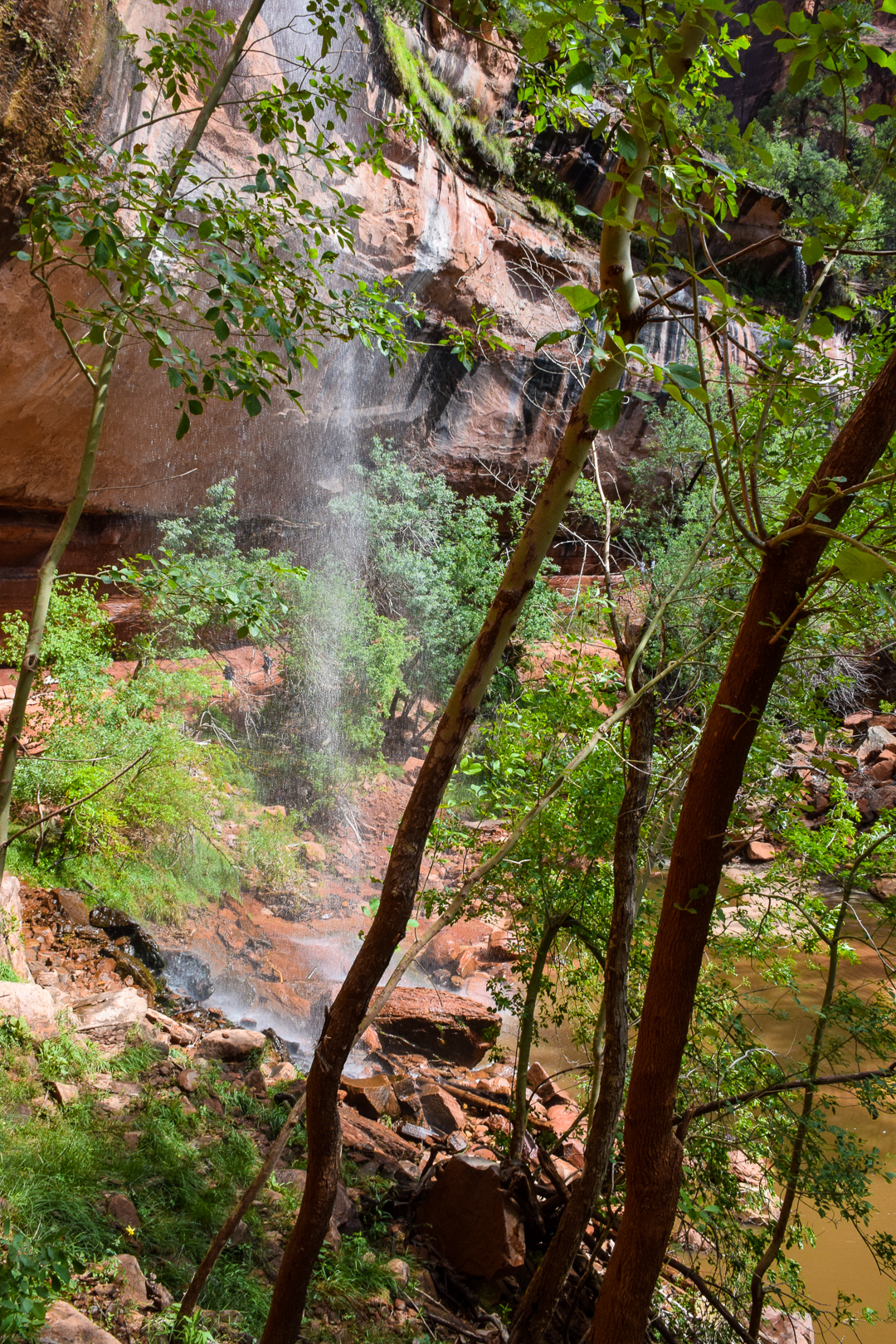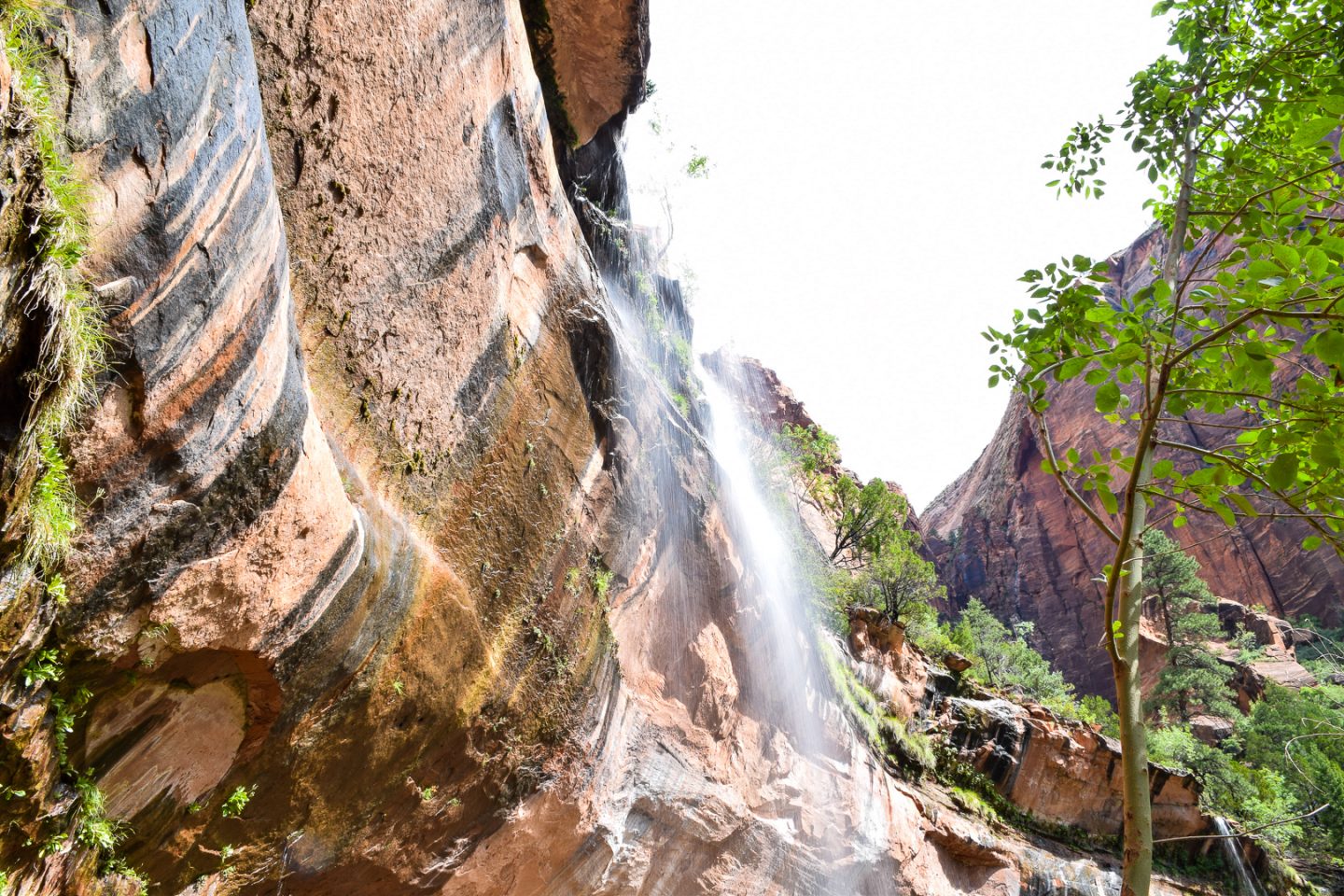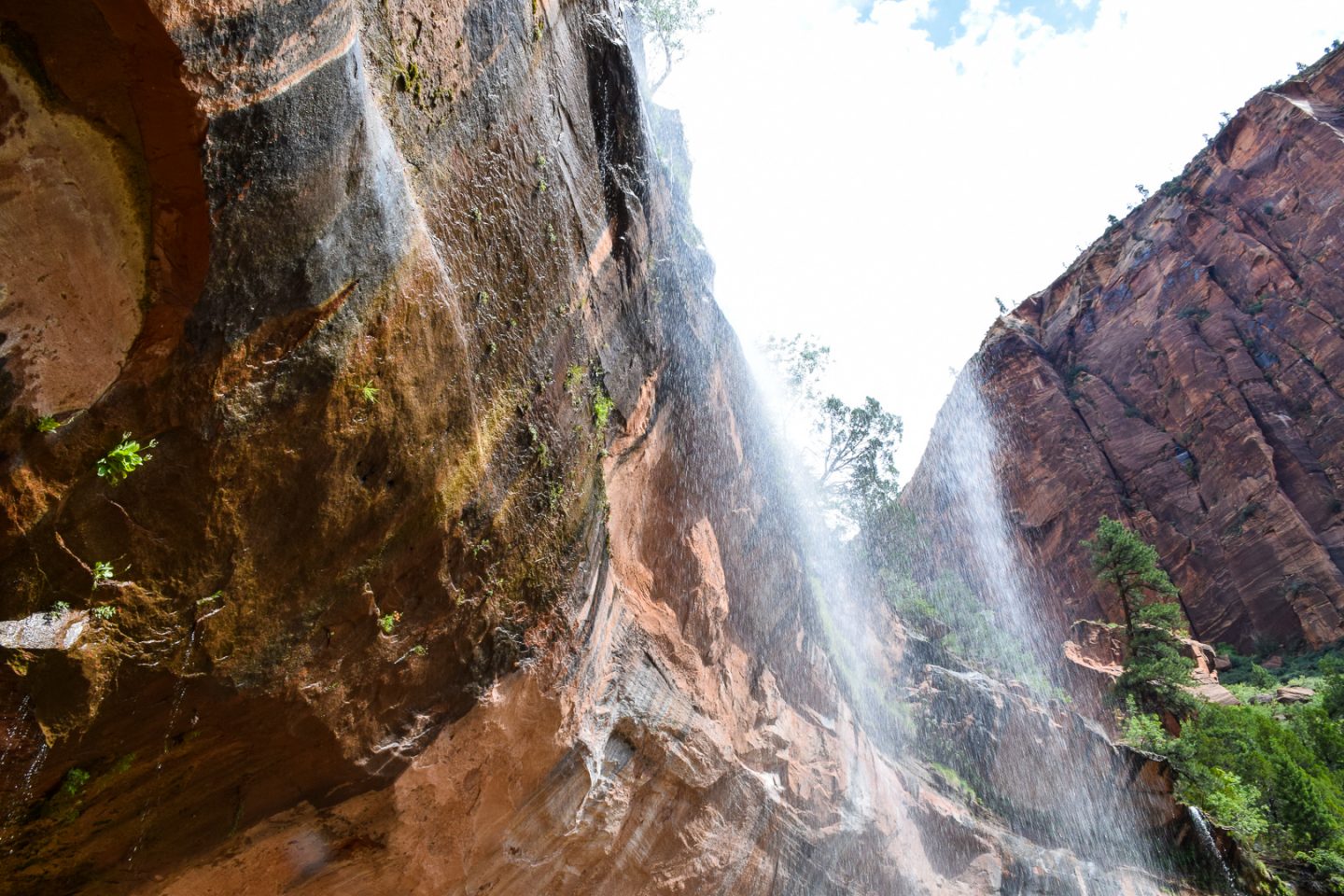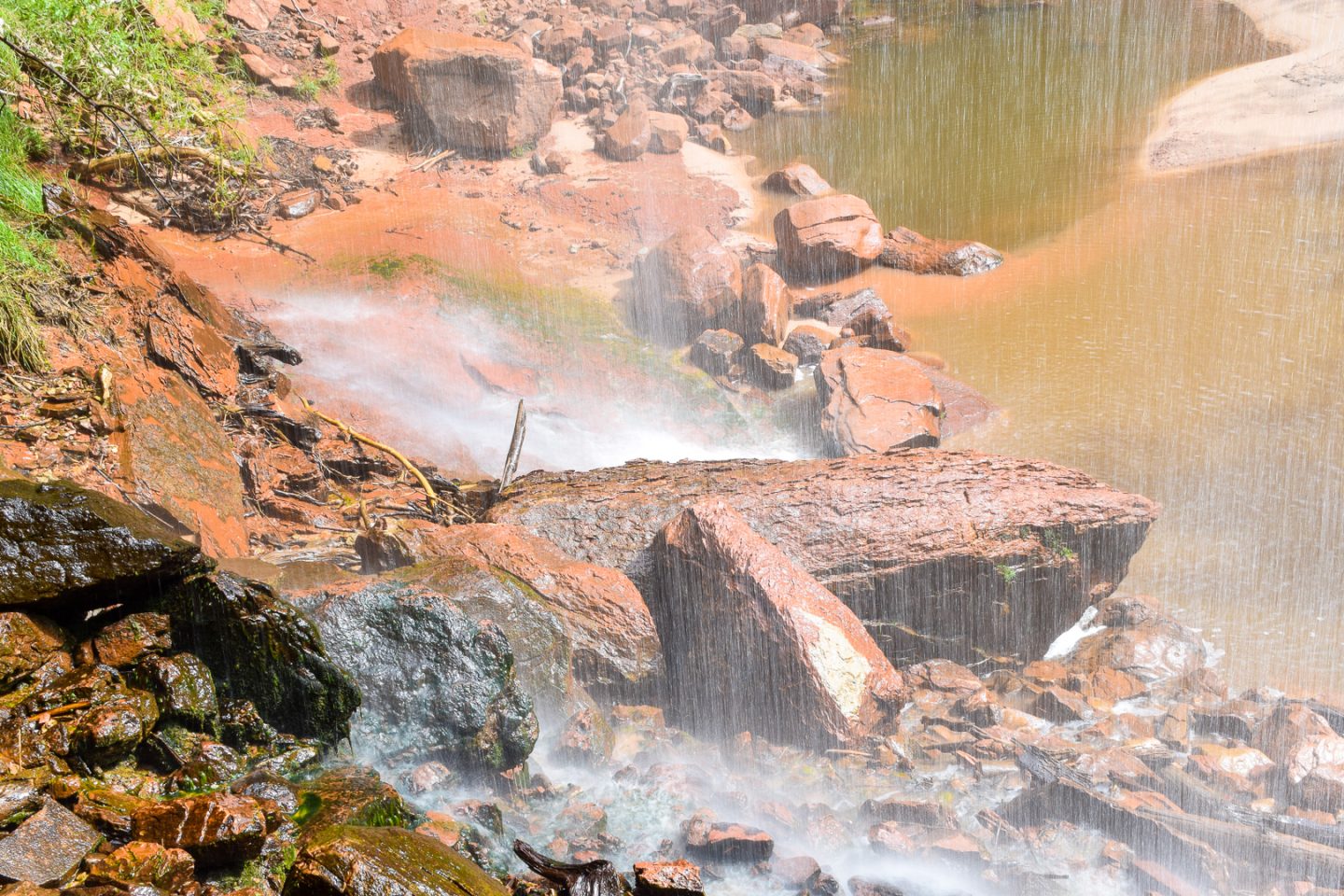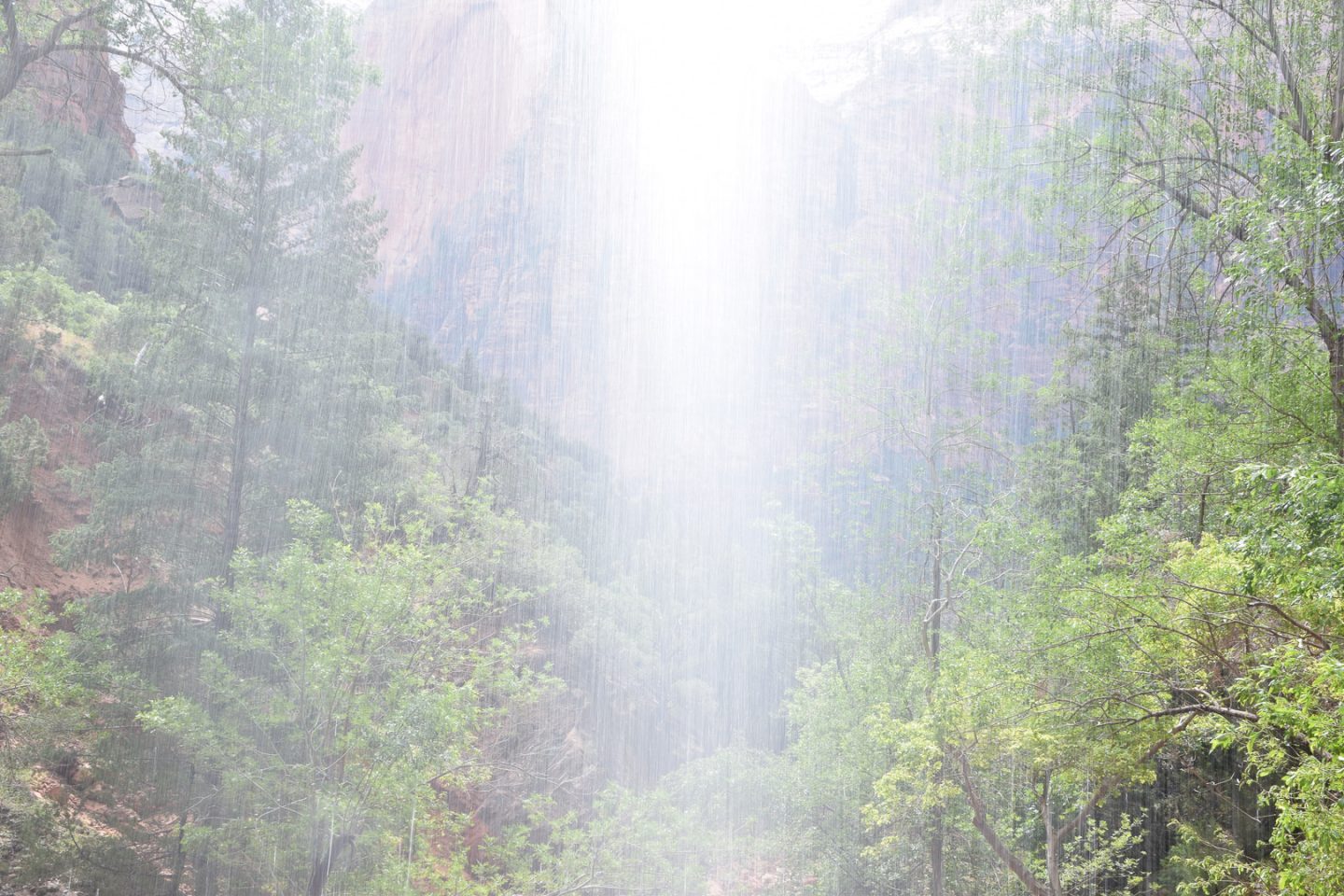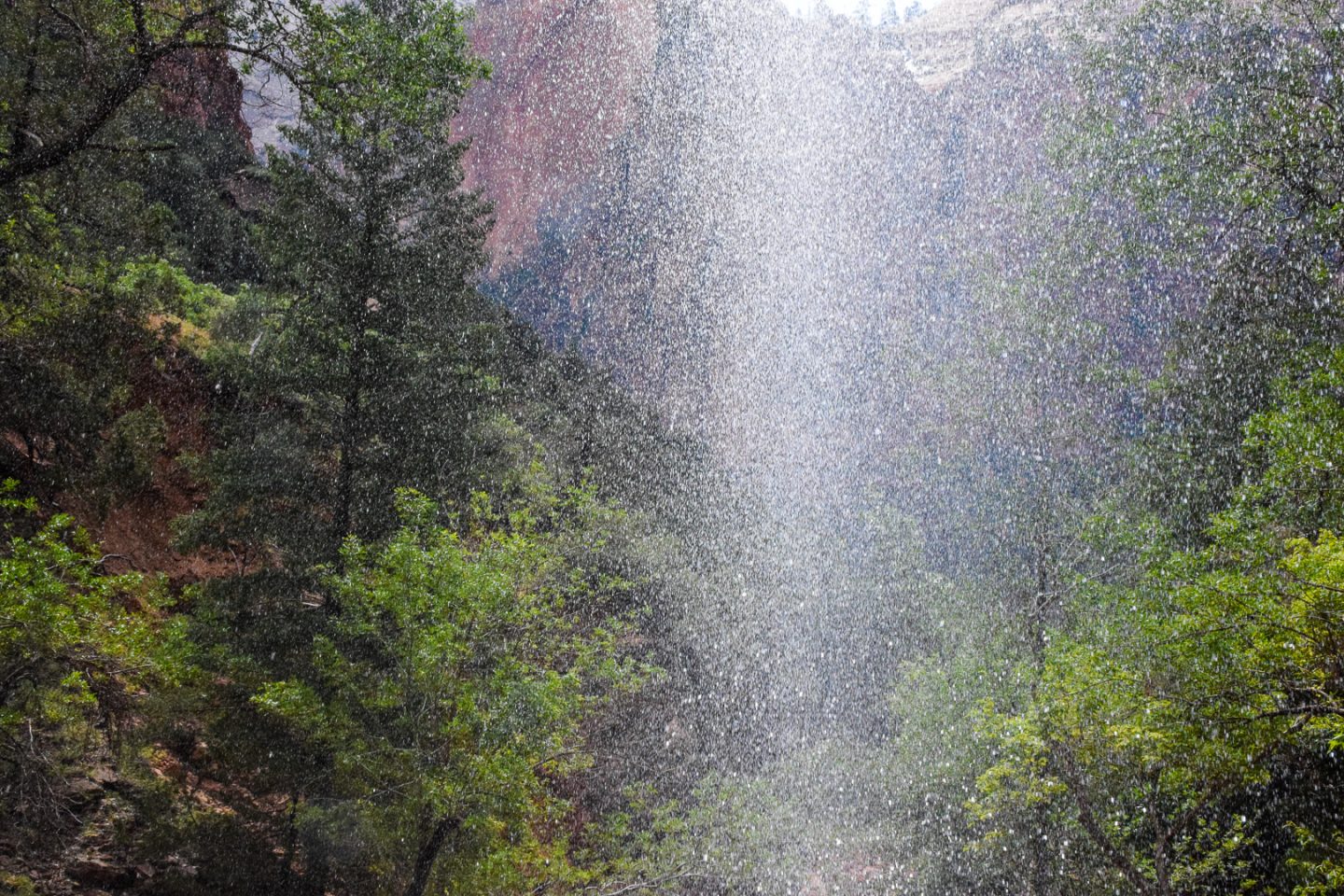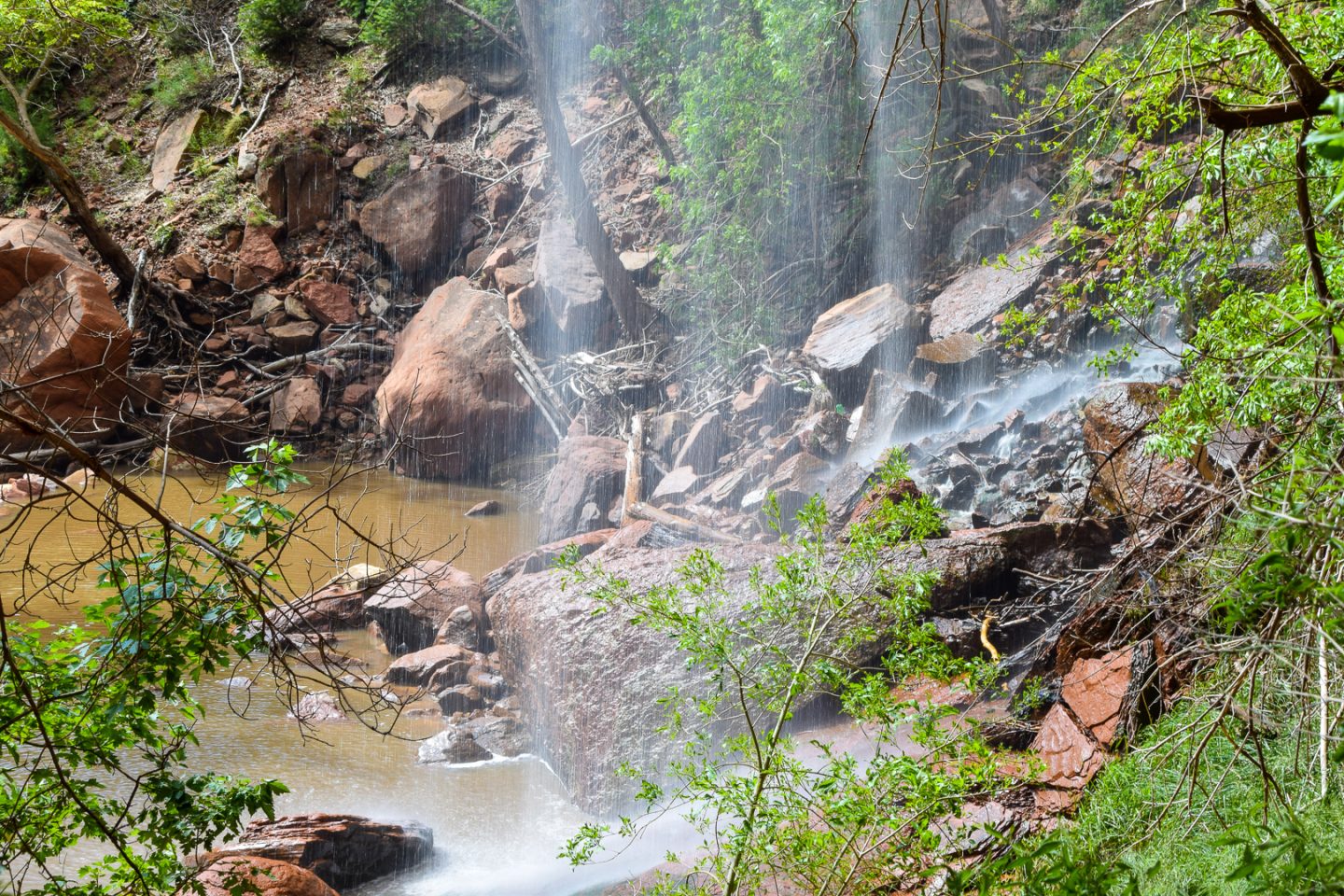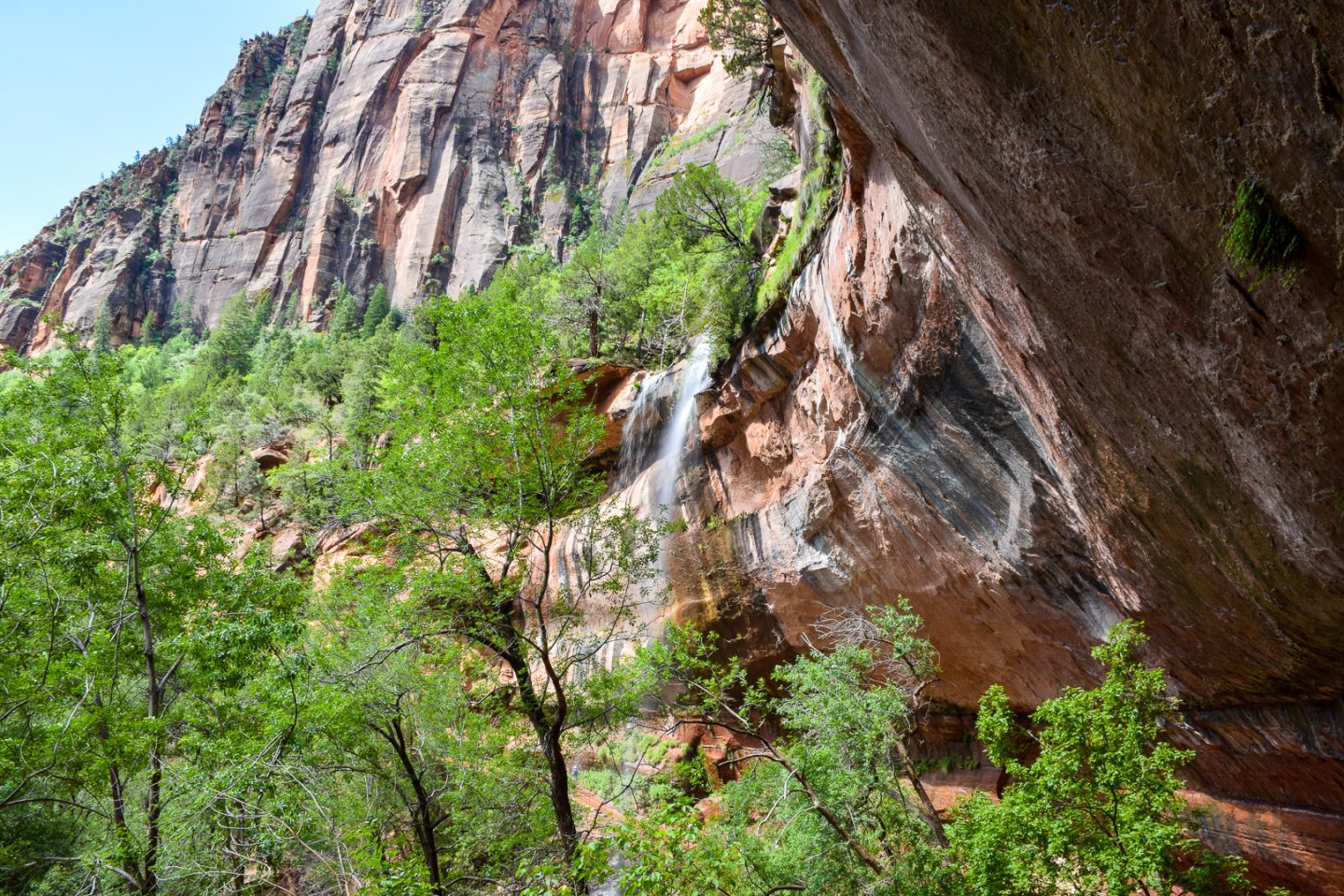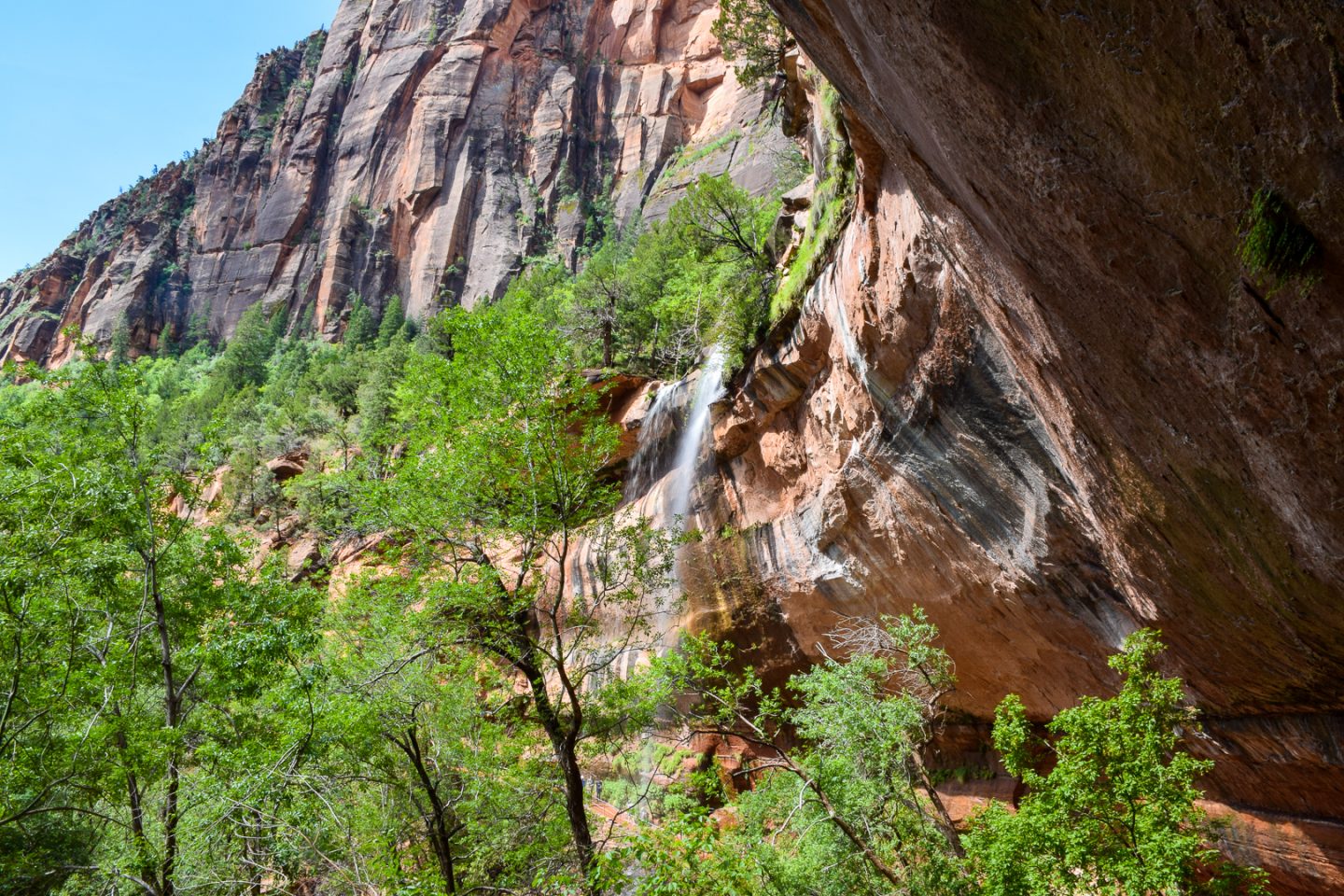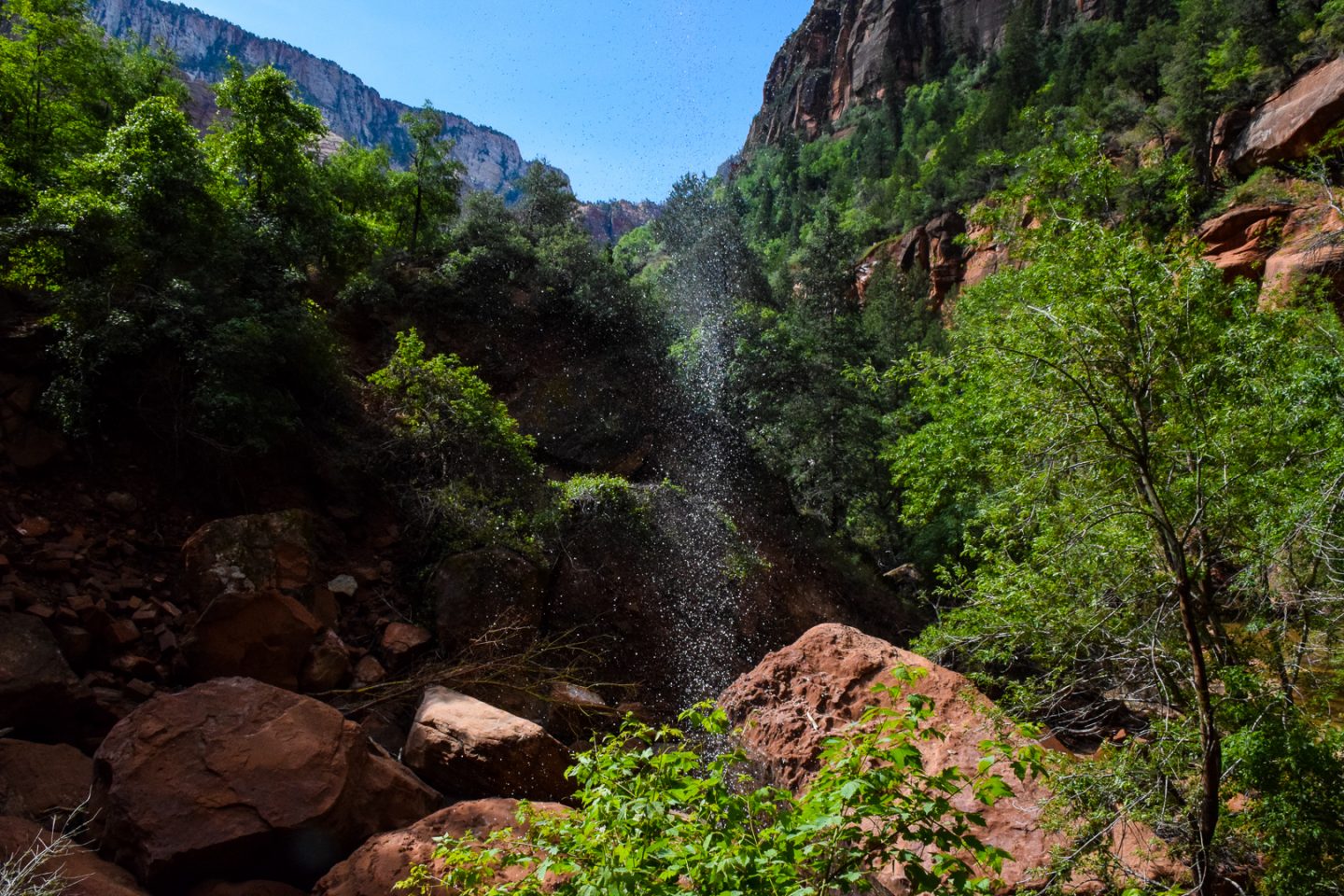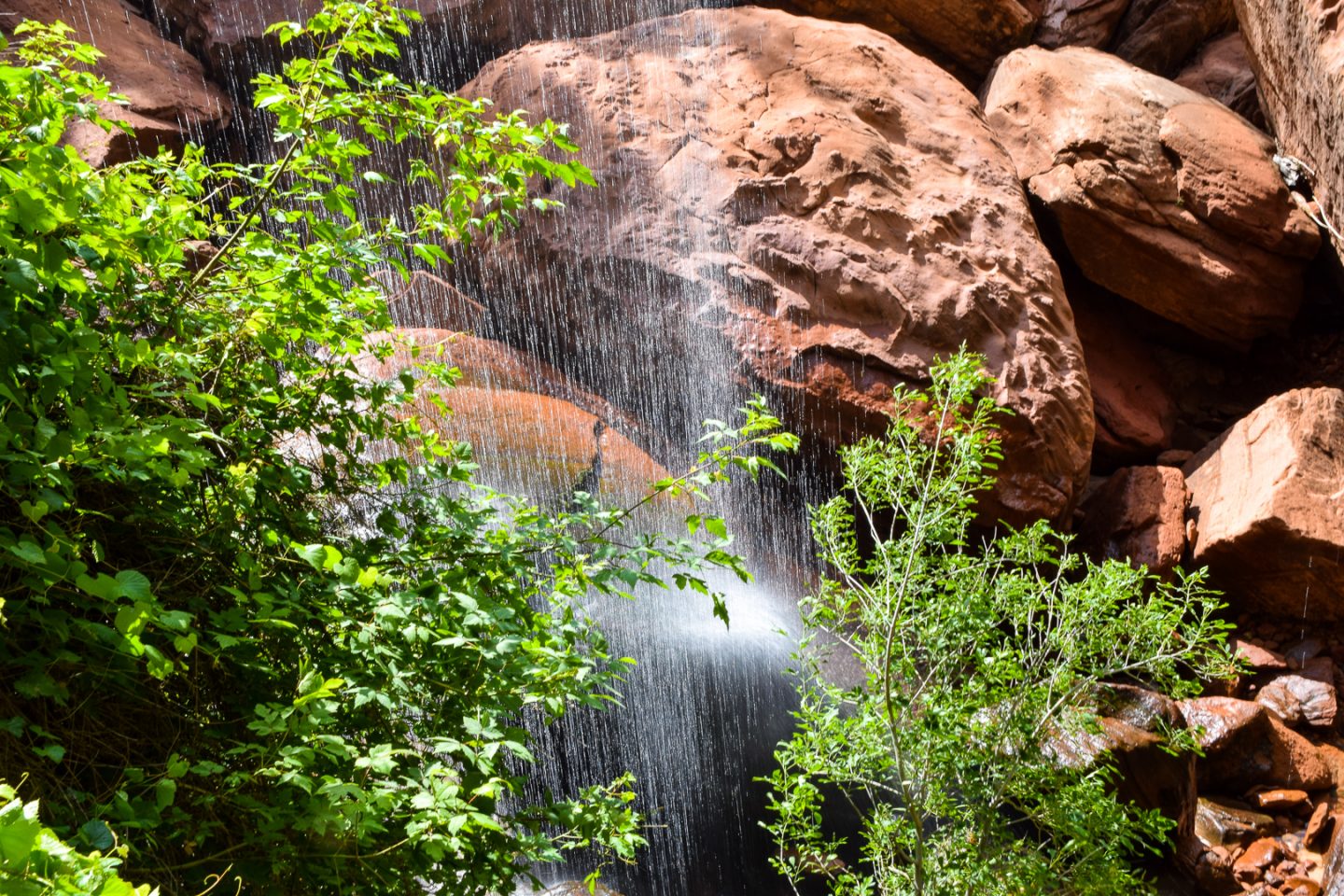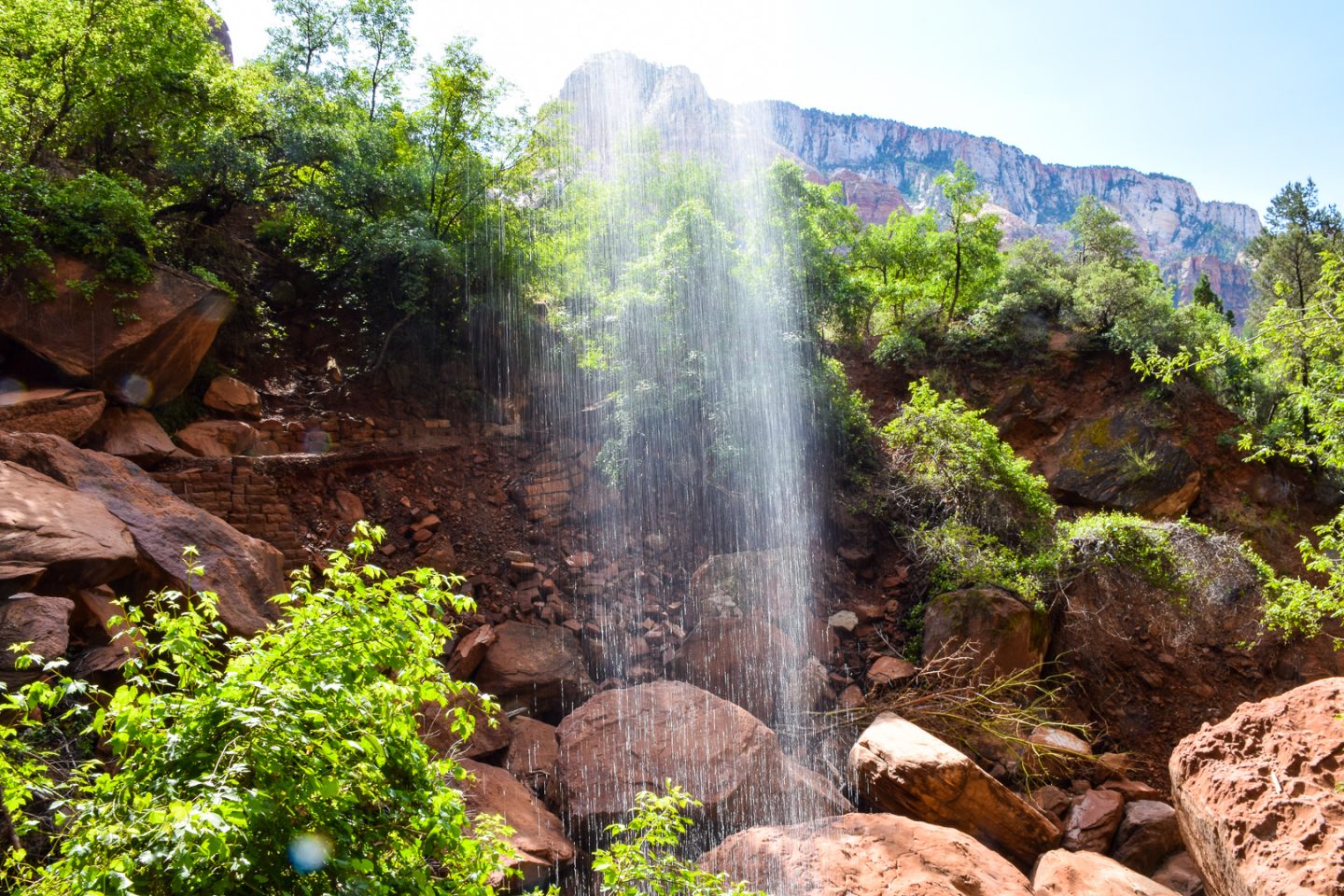 This is what the trail looked like.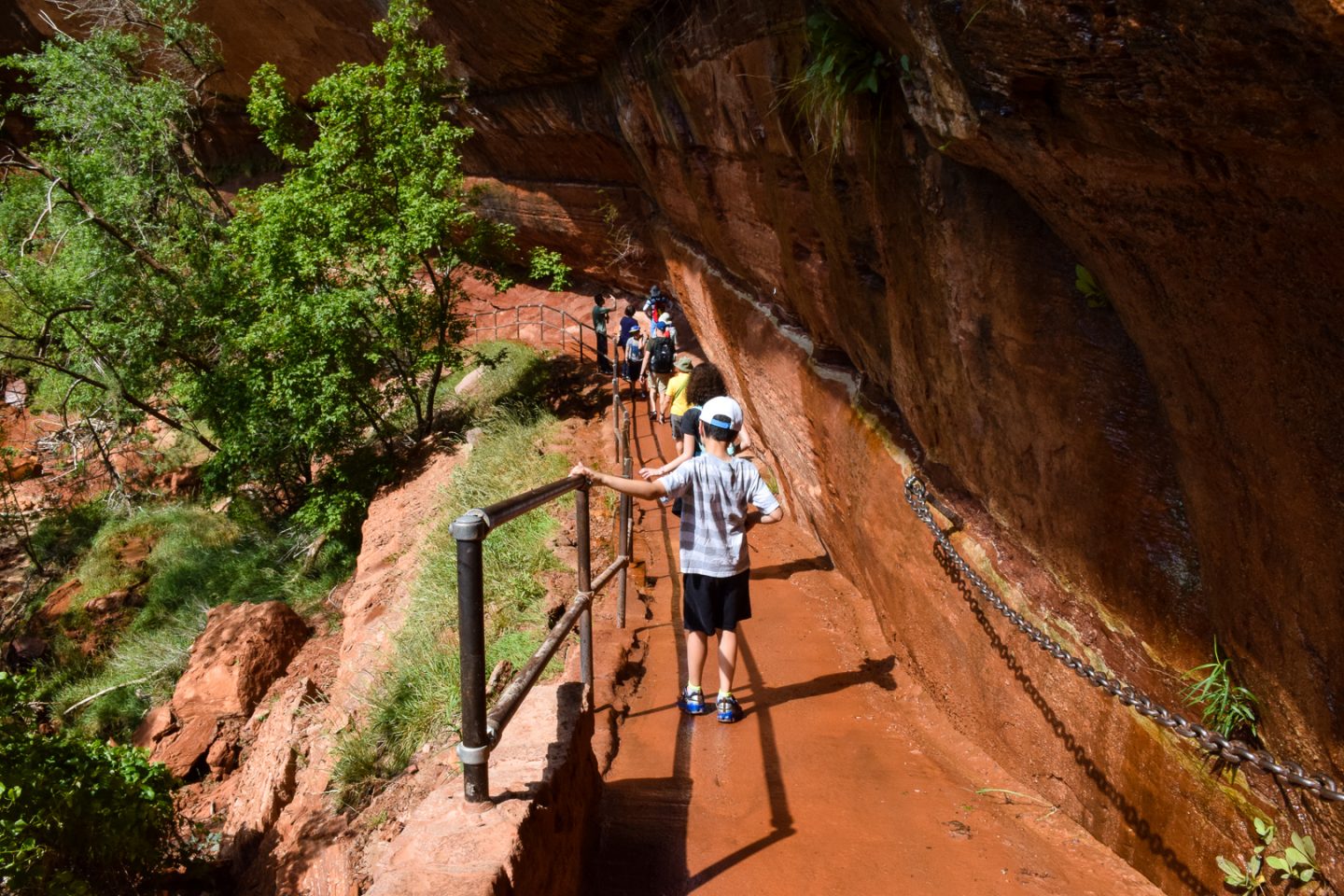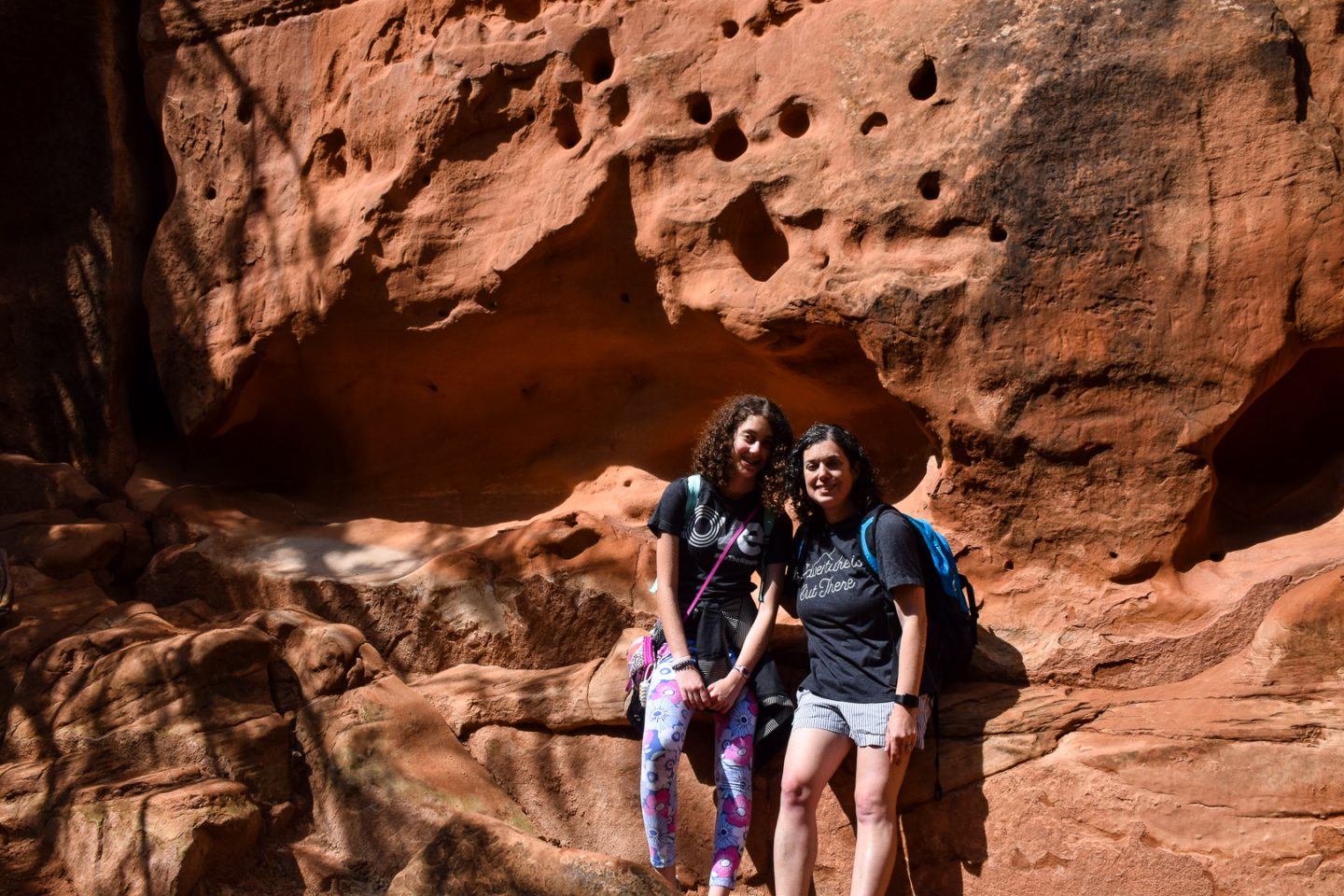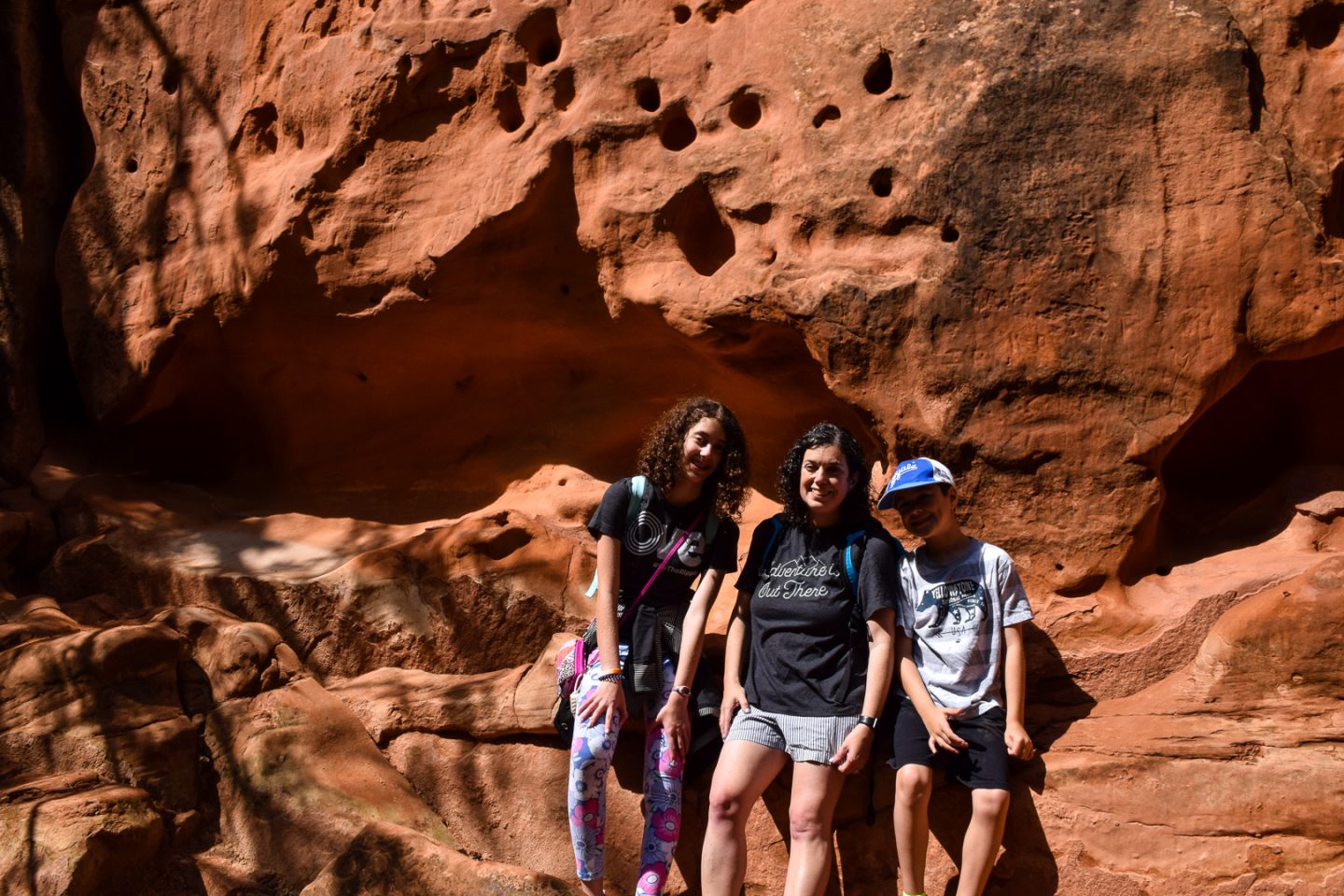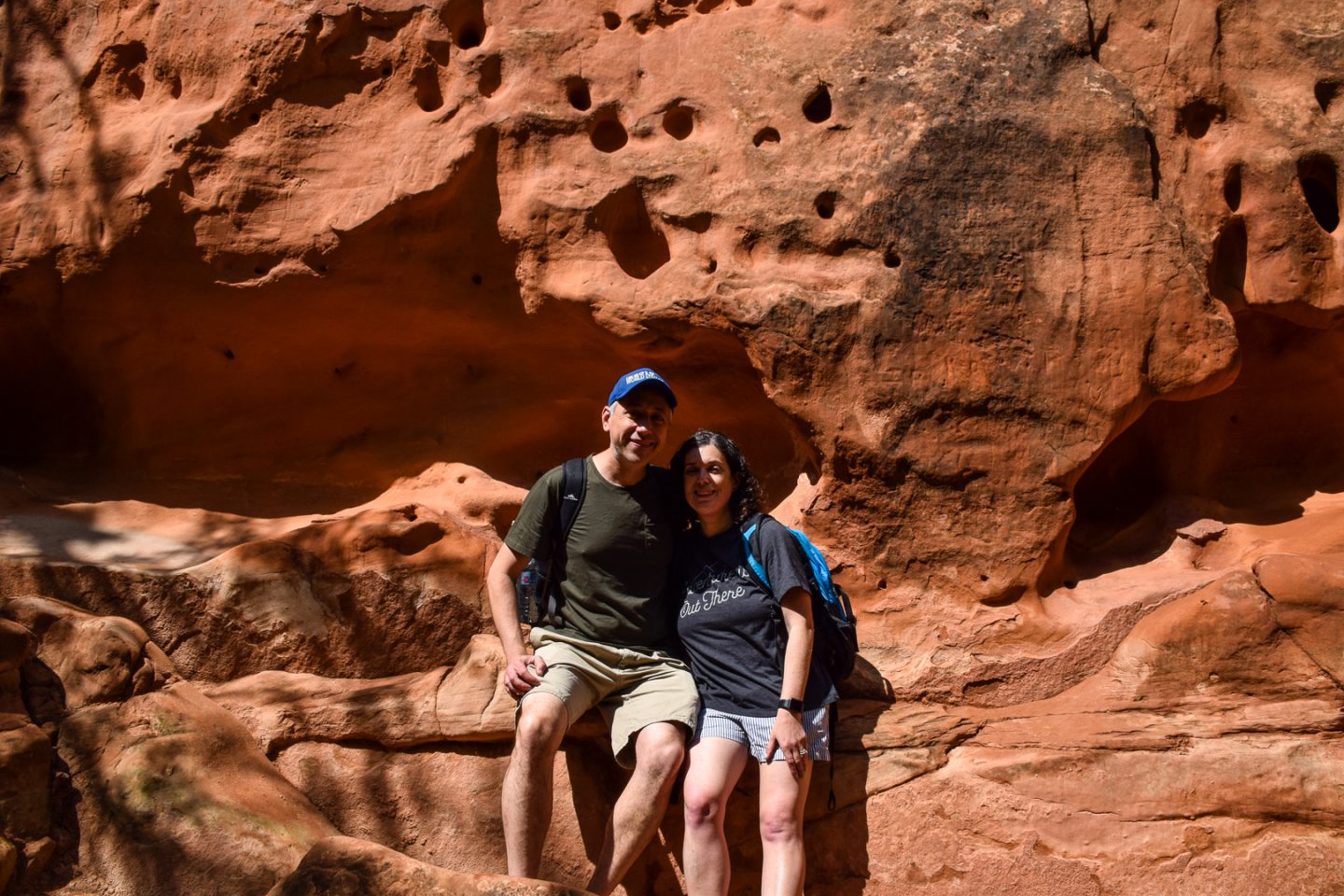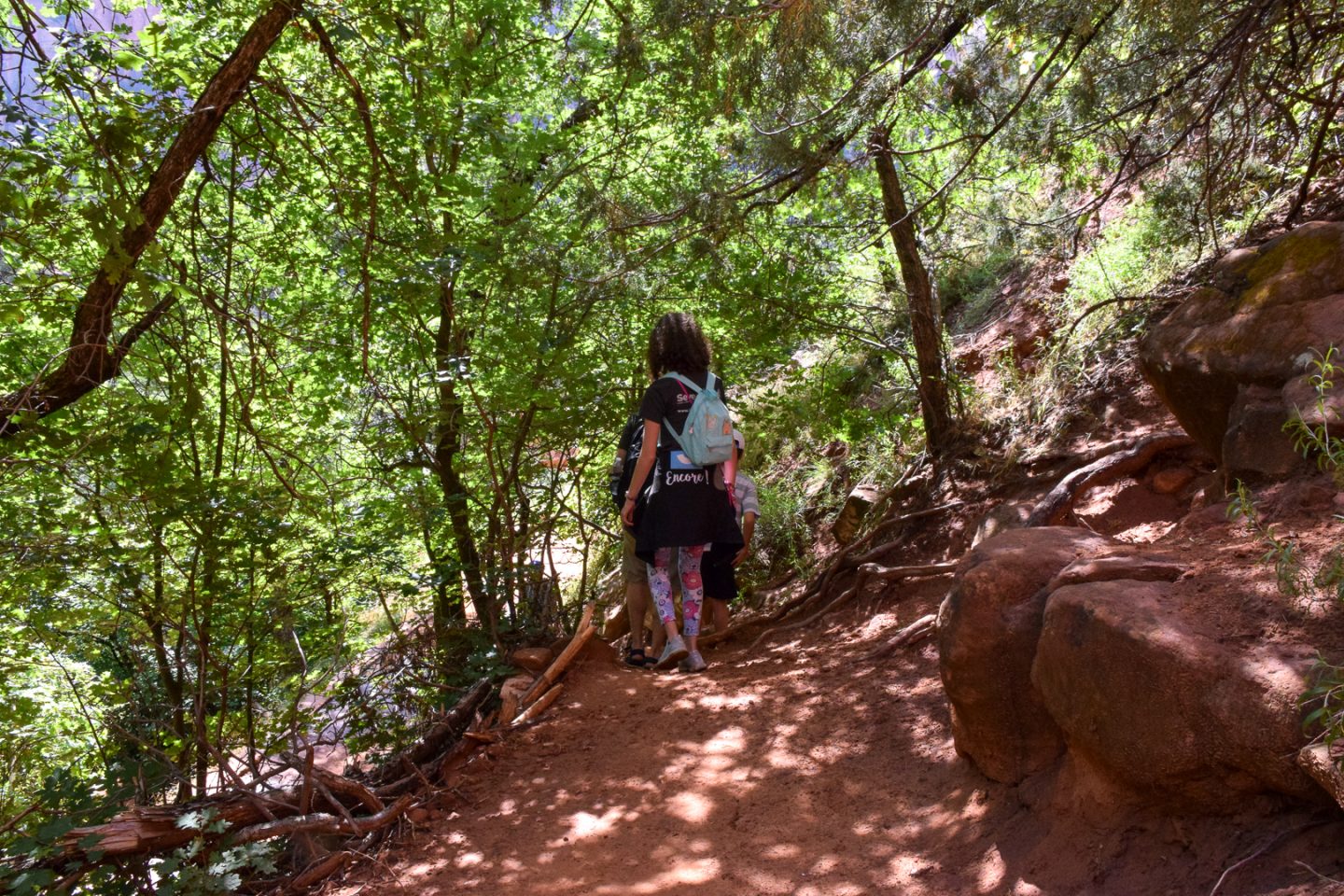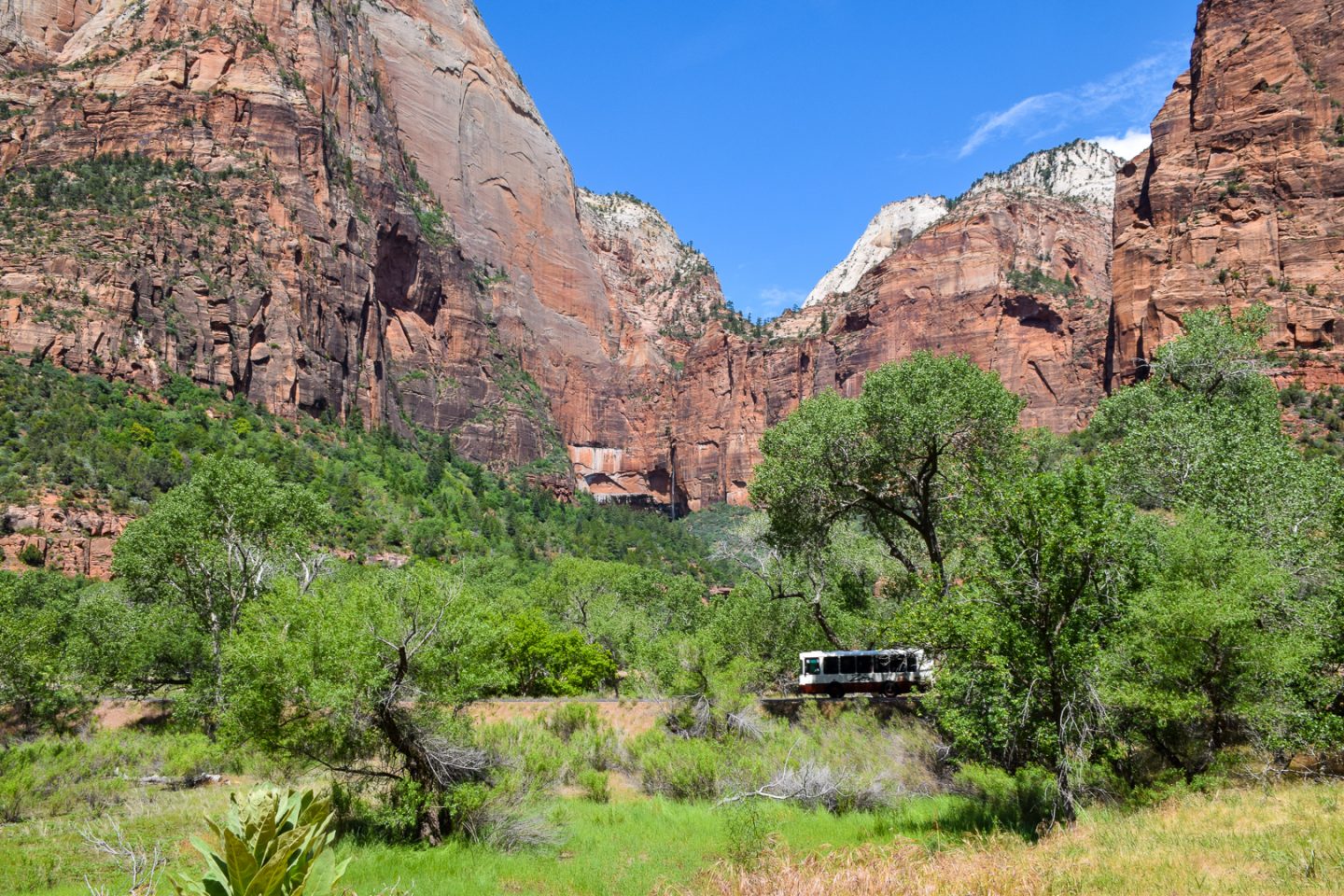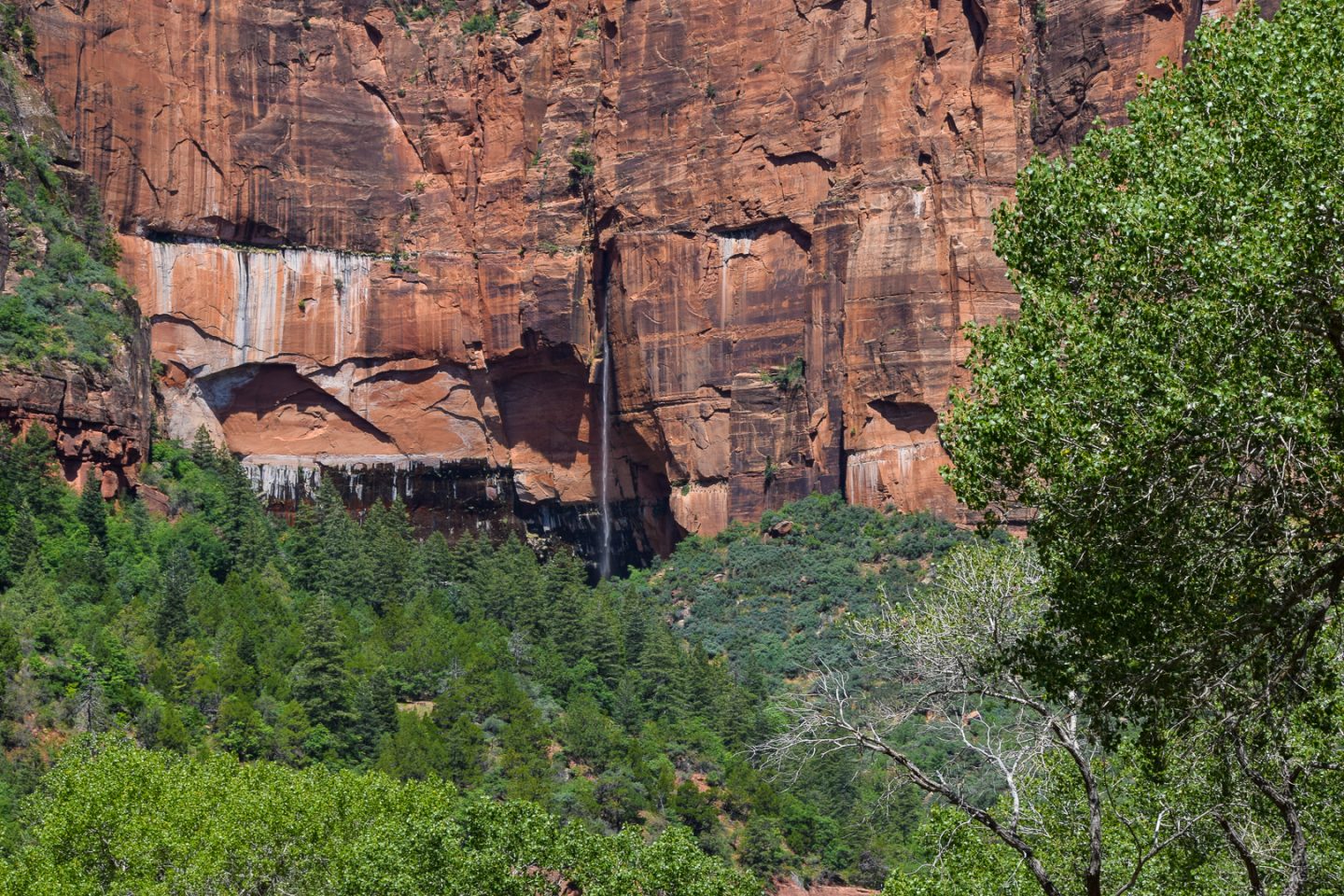 Sometimes we didn't need to take the shuttle to get from one stop to the next. This was along the path between two of the stops.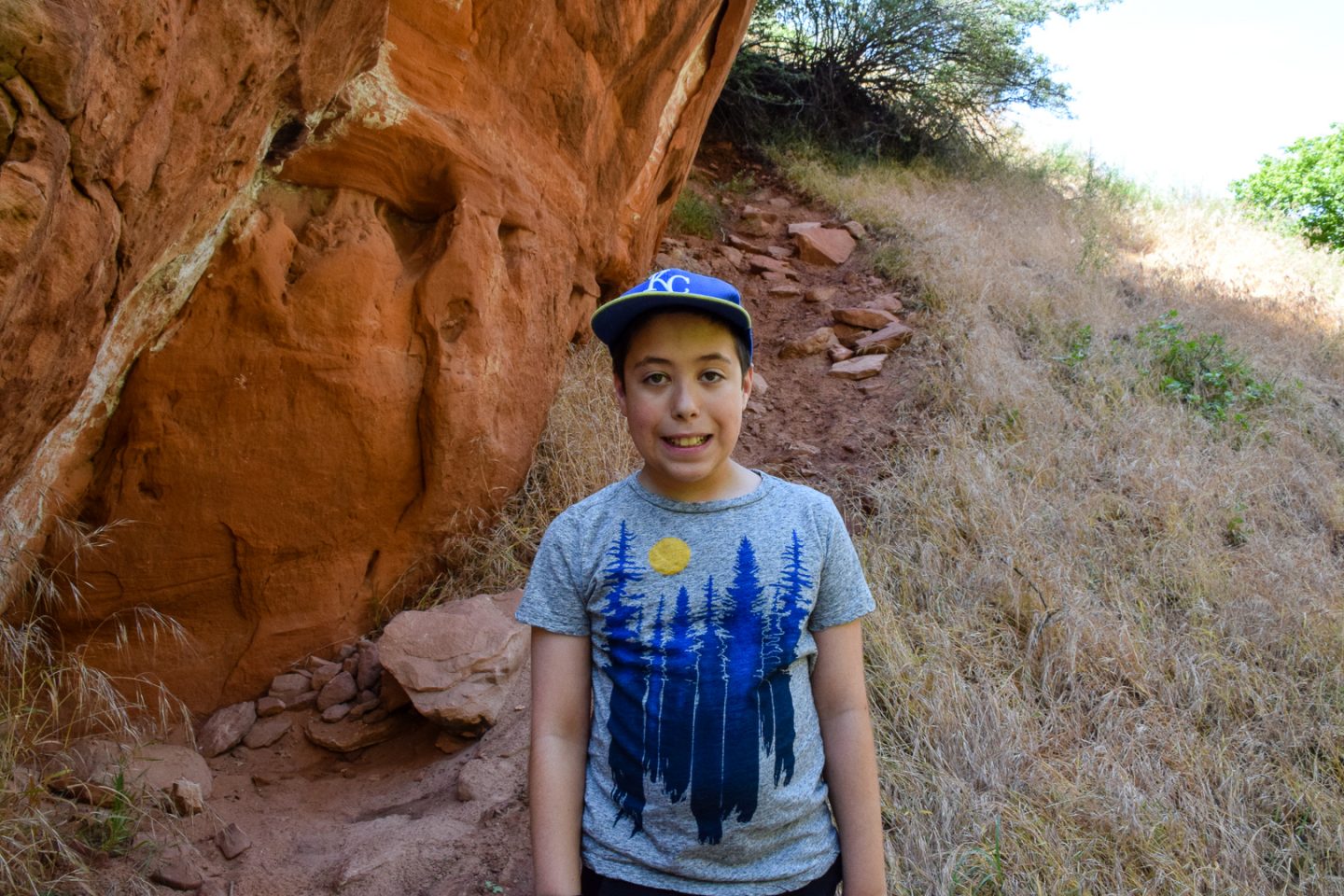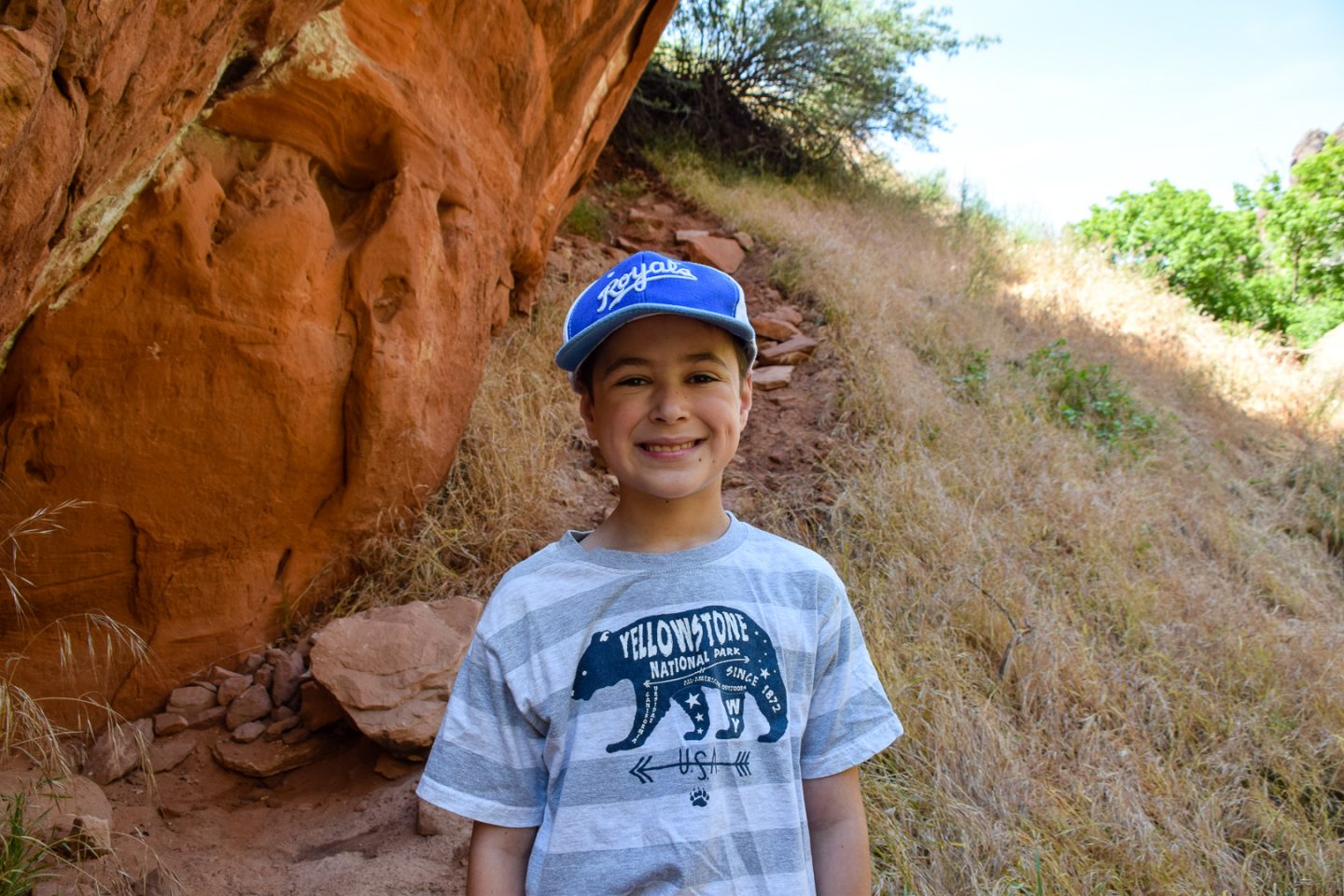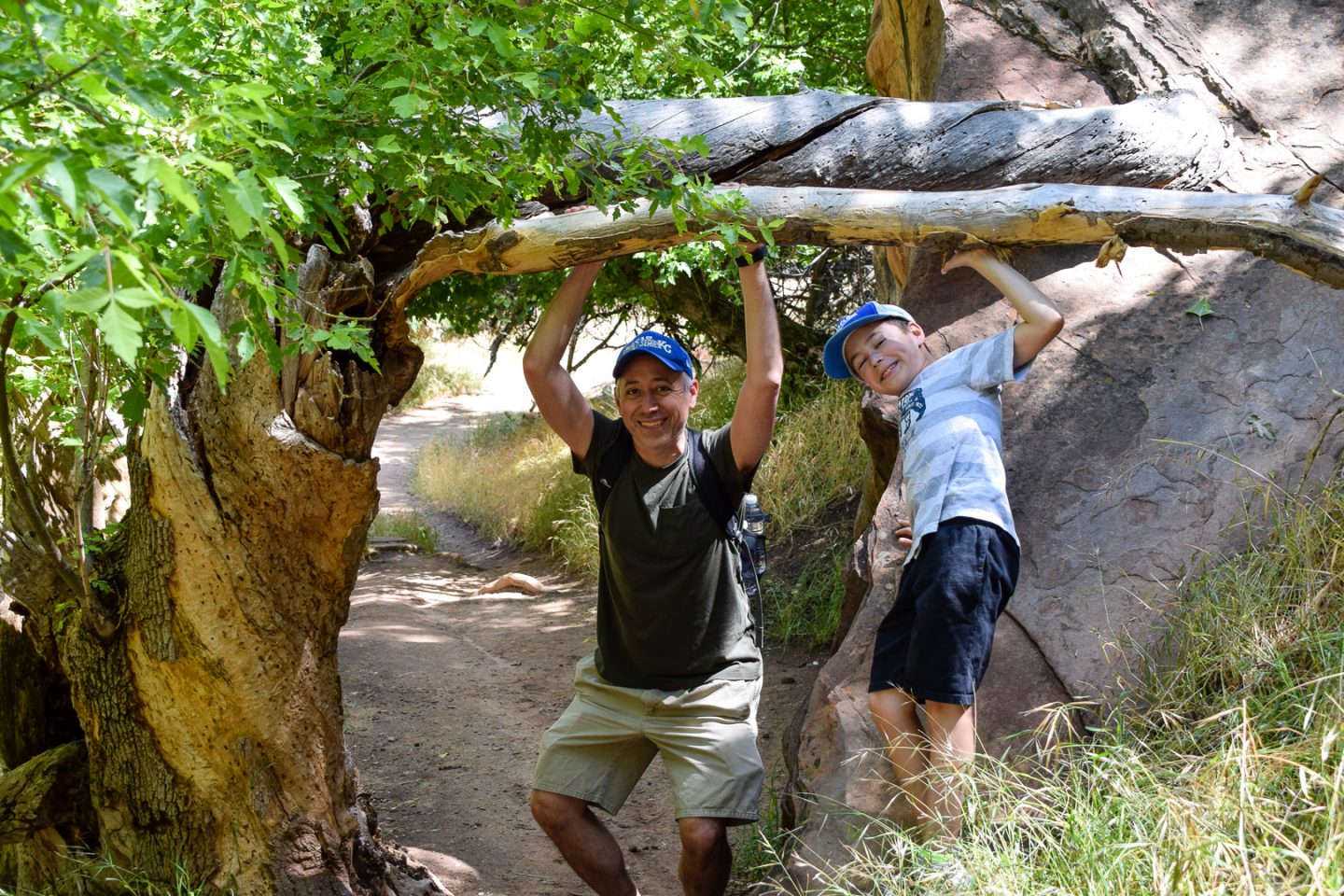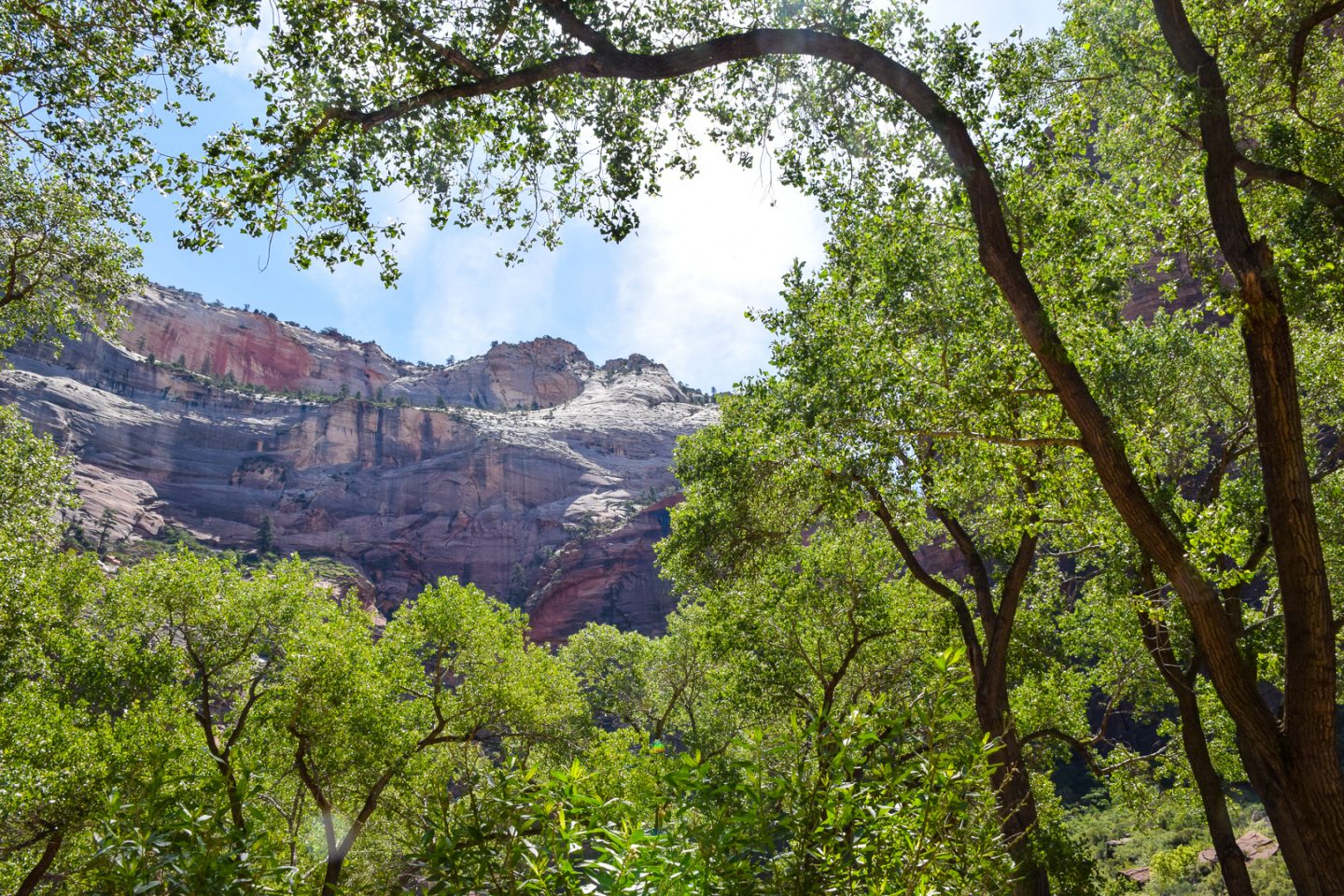 One of the trails we took went alongside the river. There was a path that was closer to the water and one that was higher up.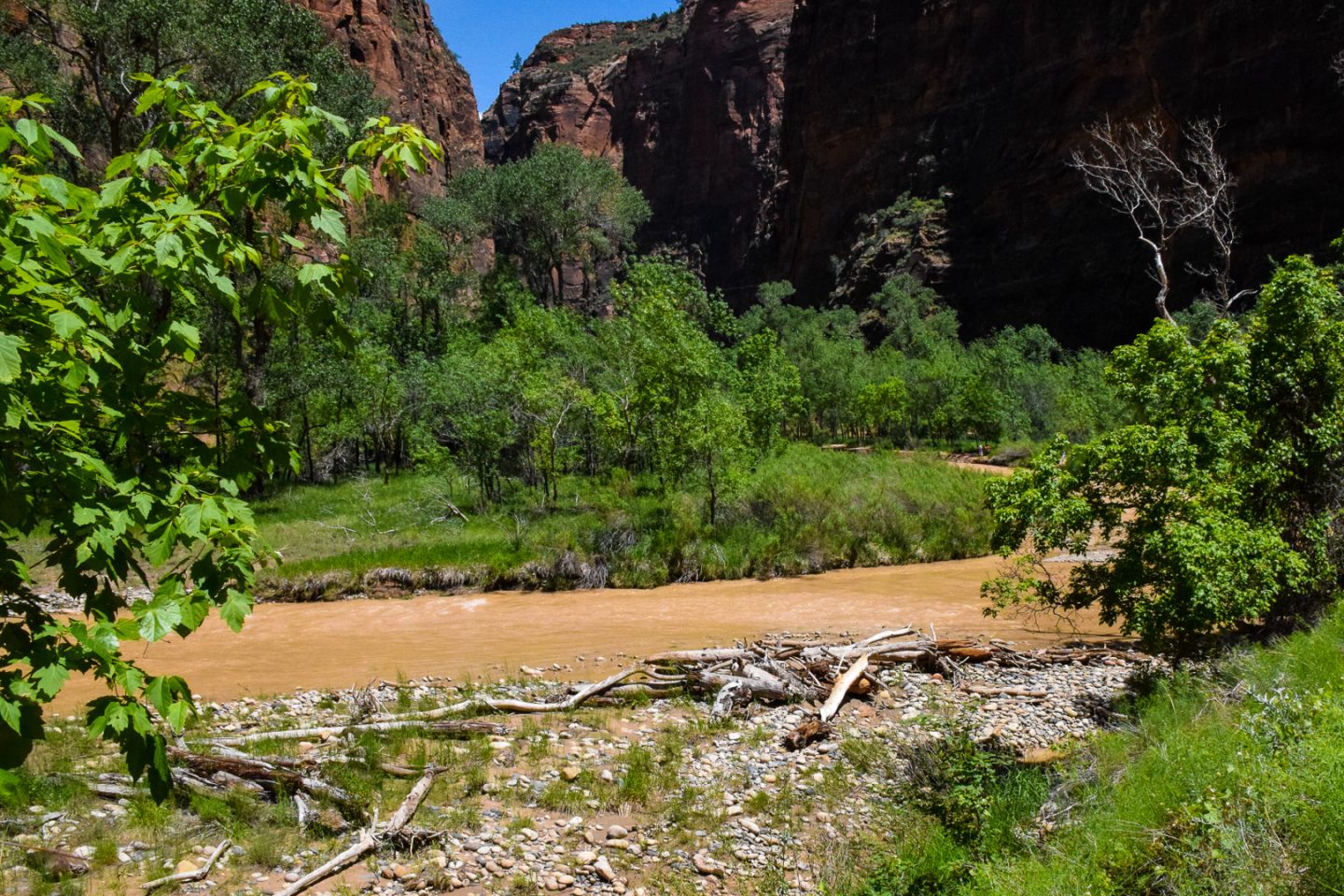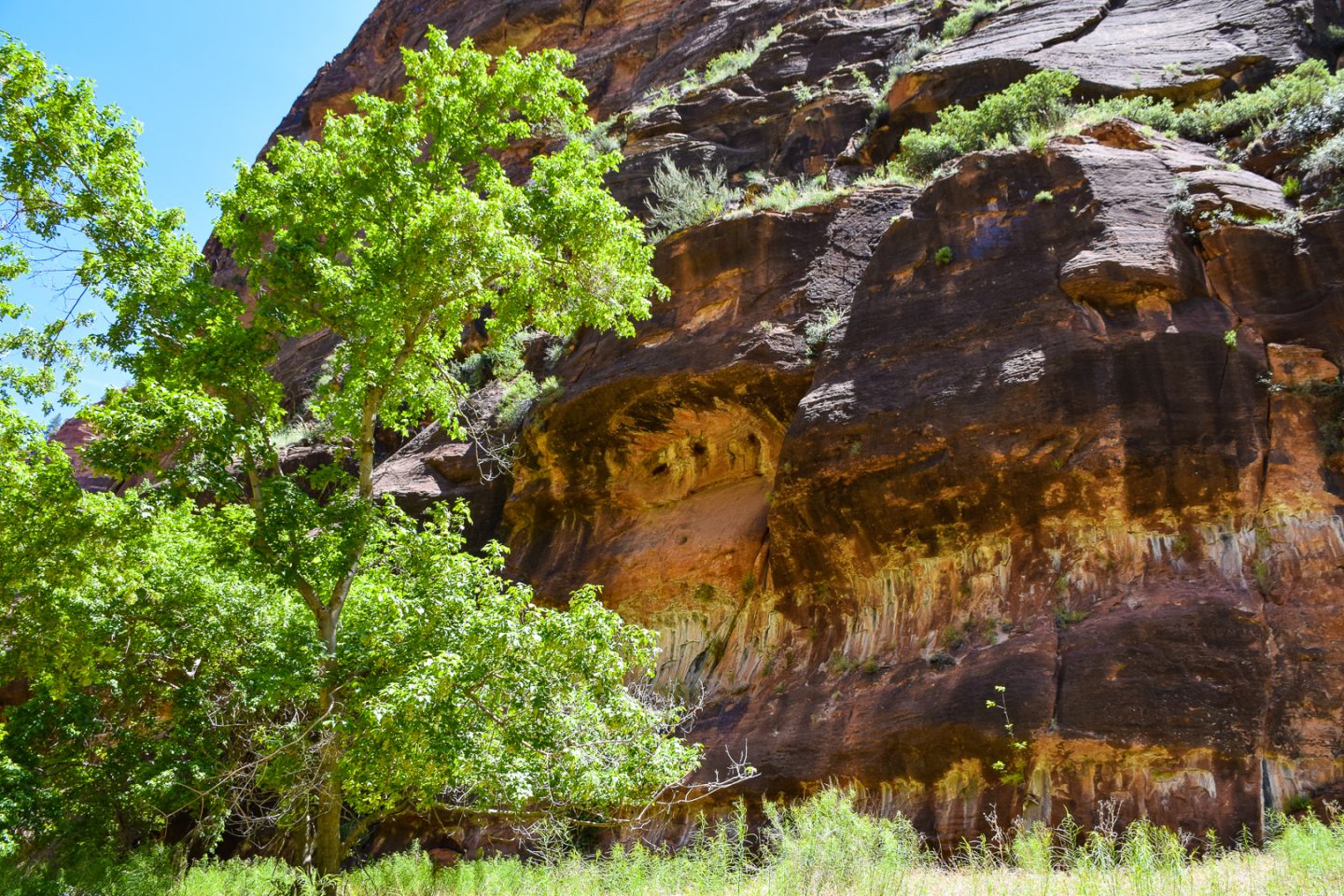 The squirrels in the park were rather funny and friendly.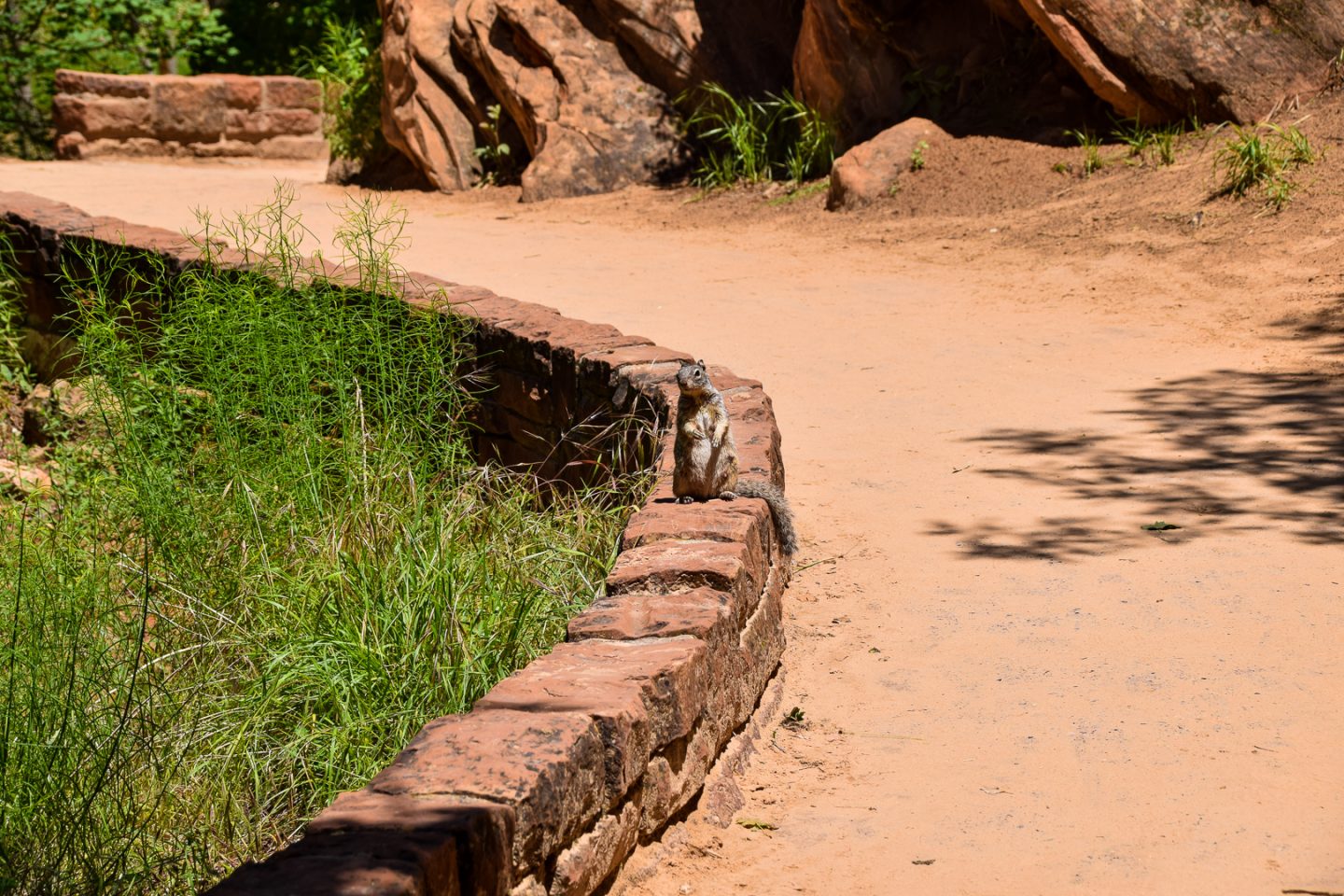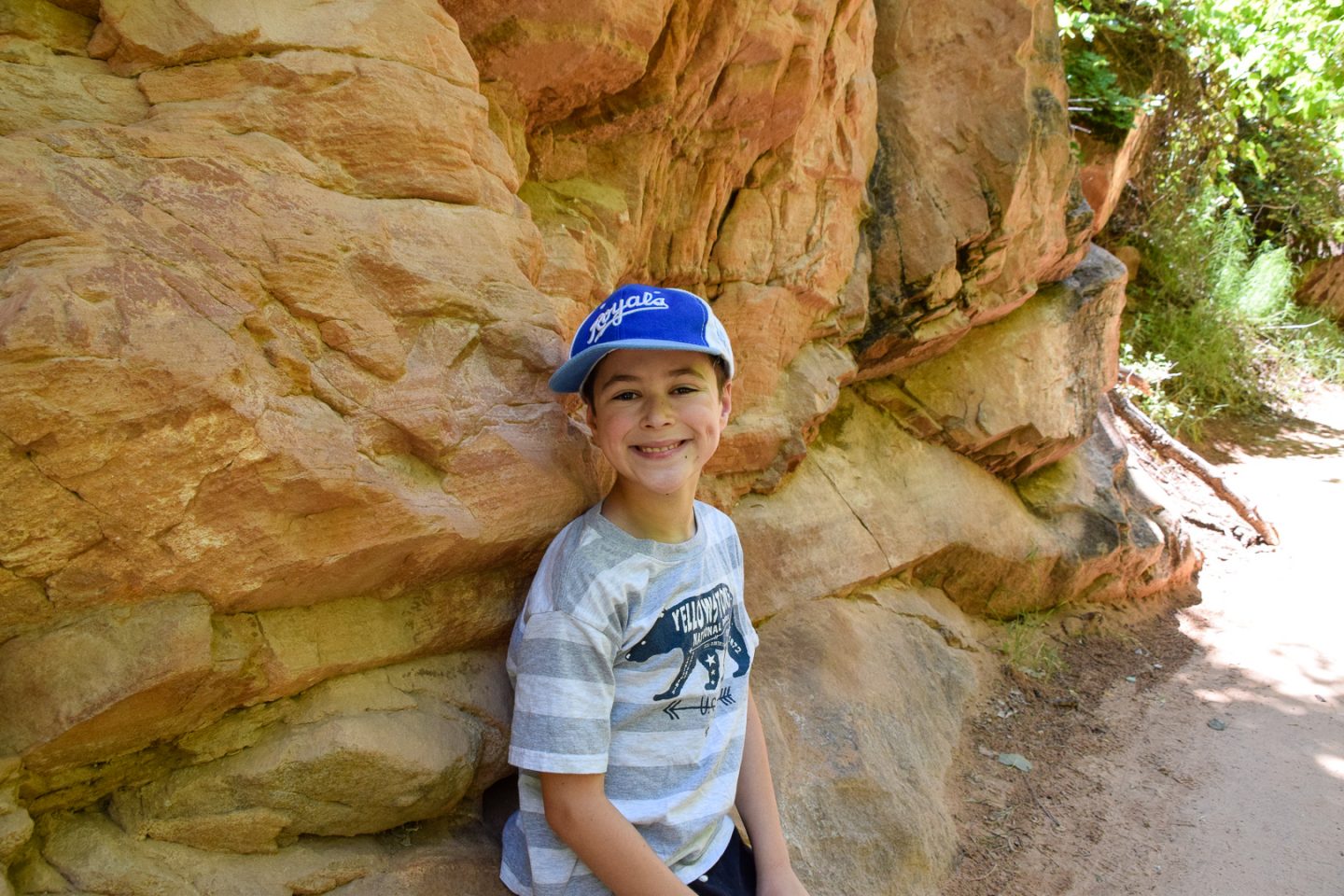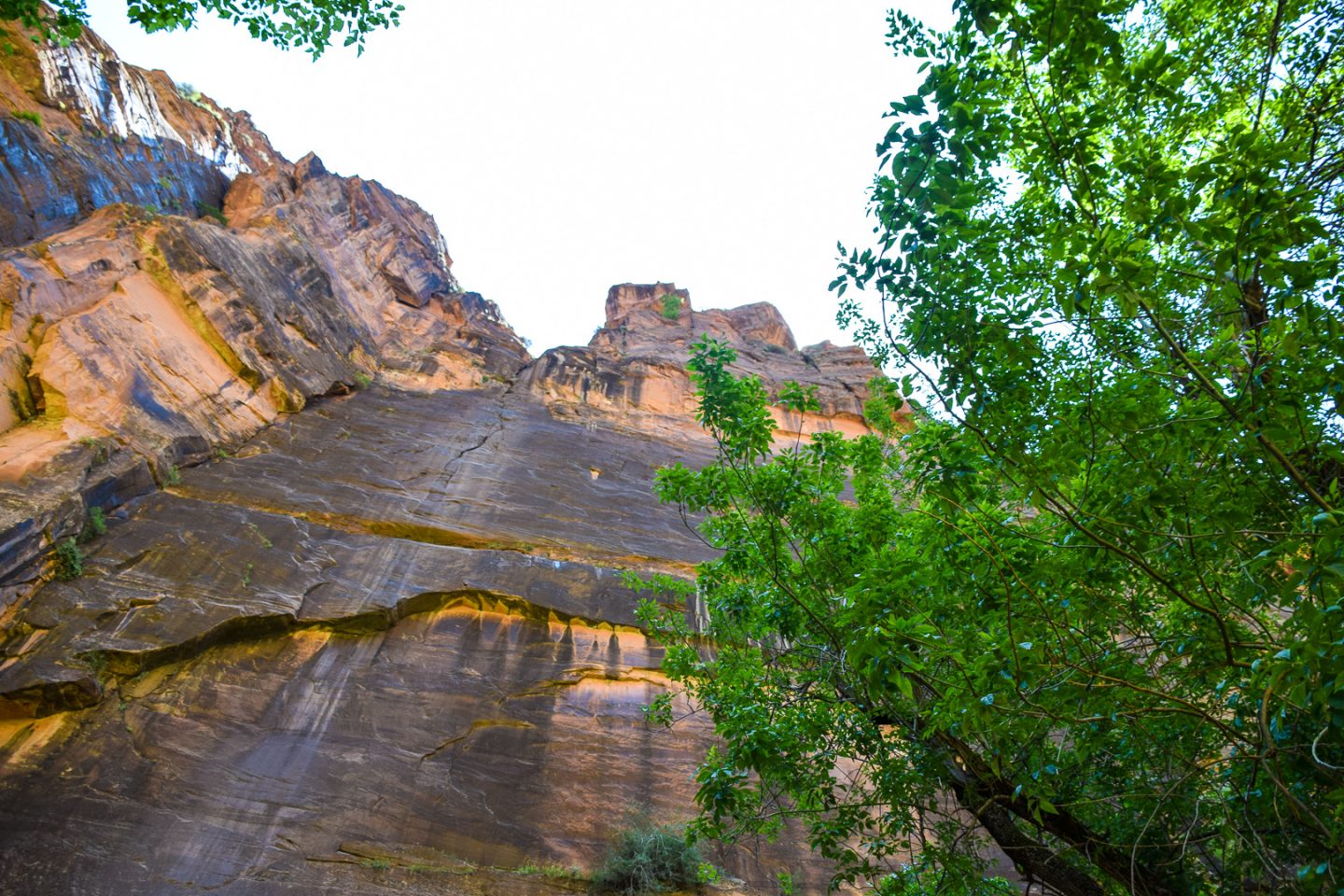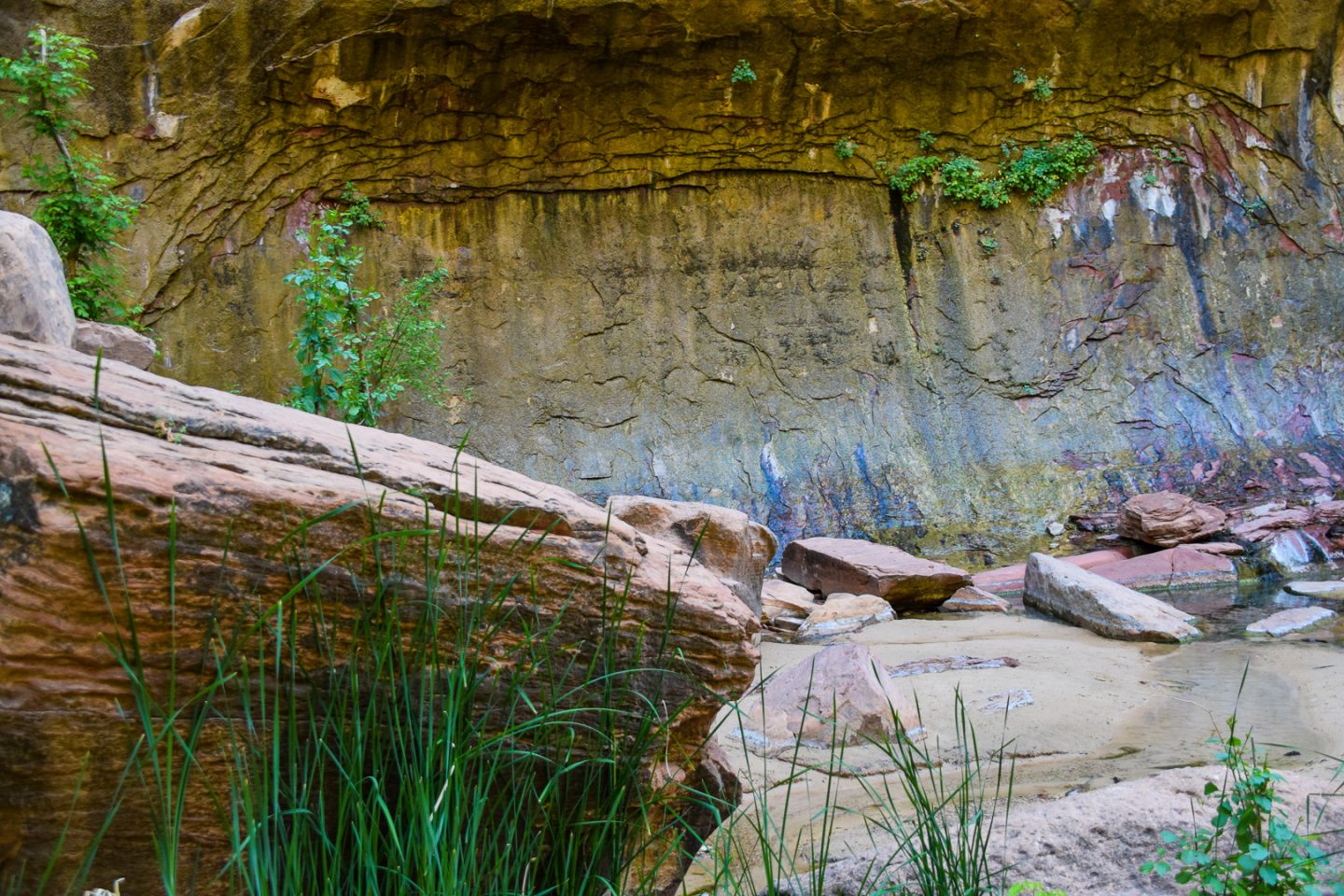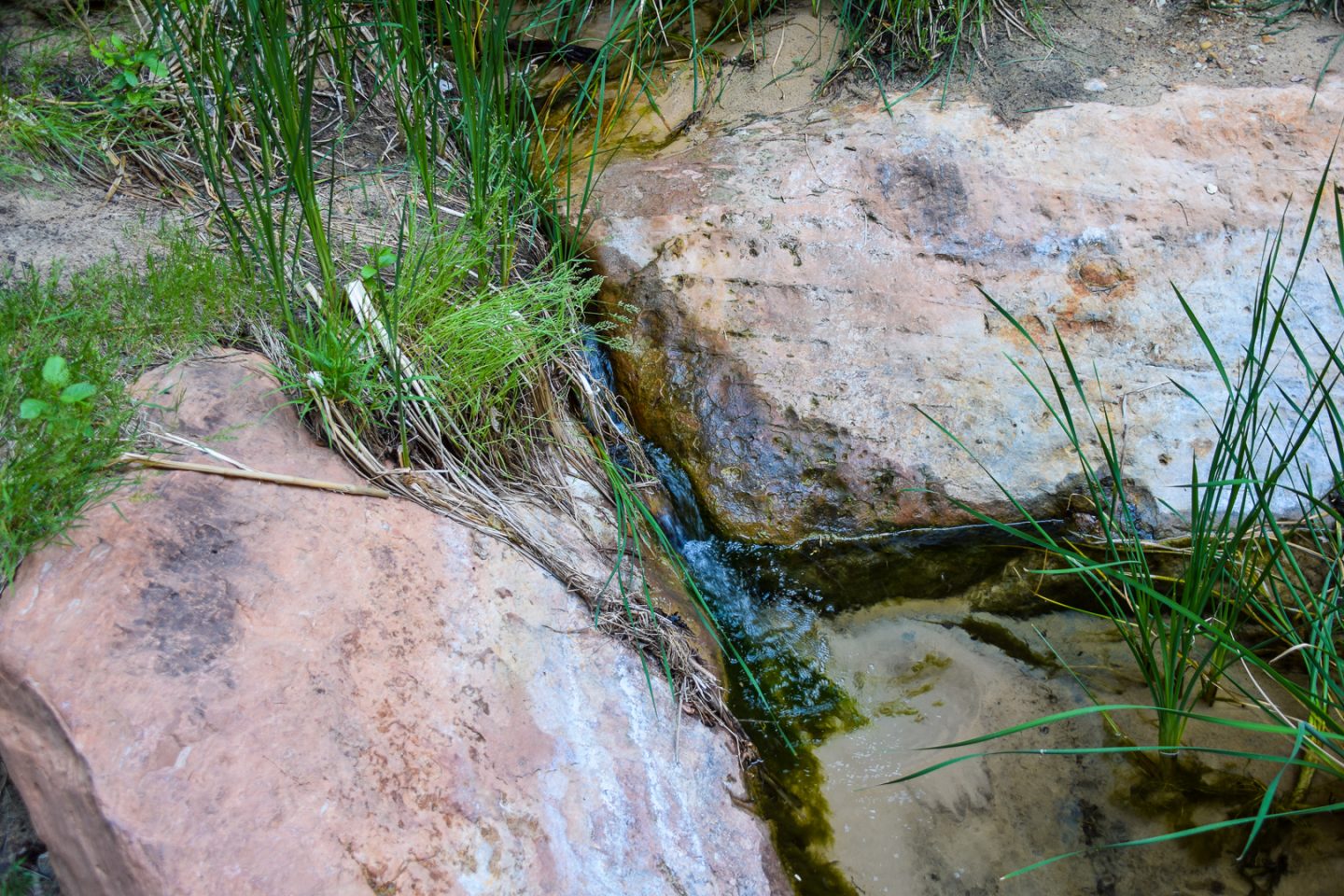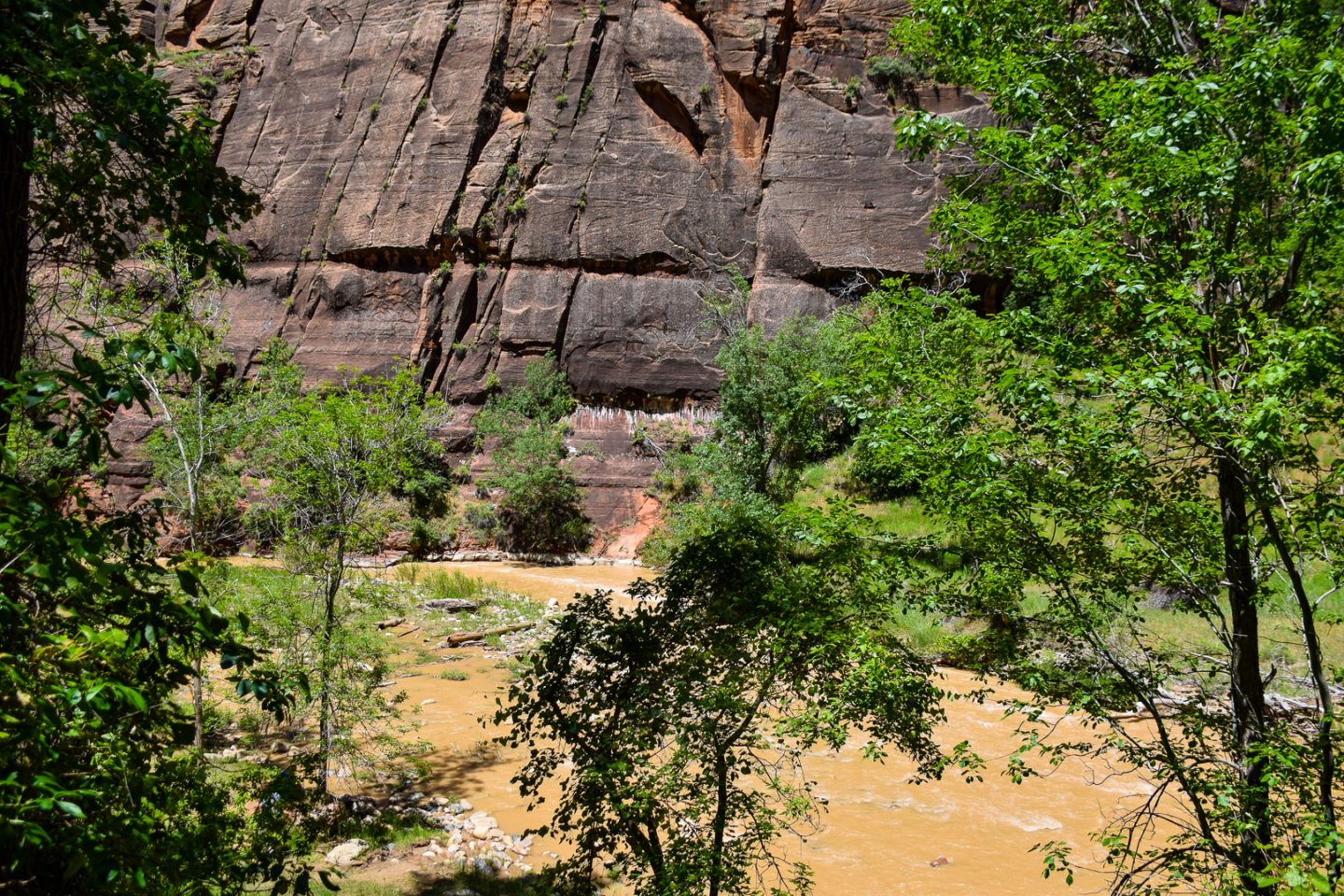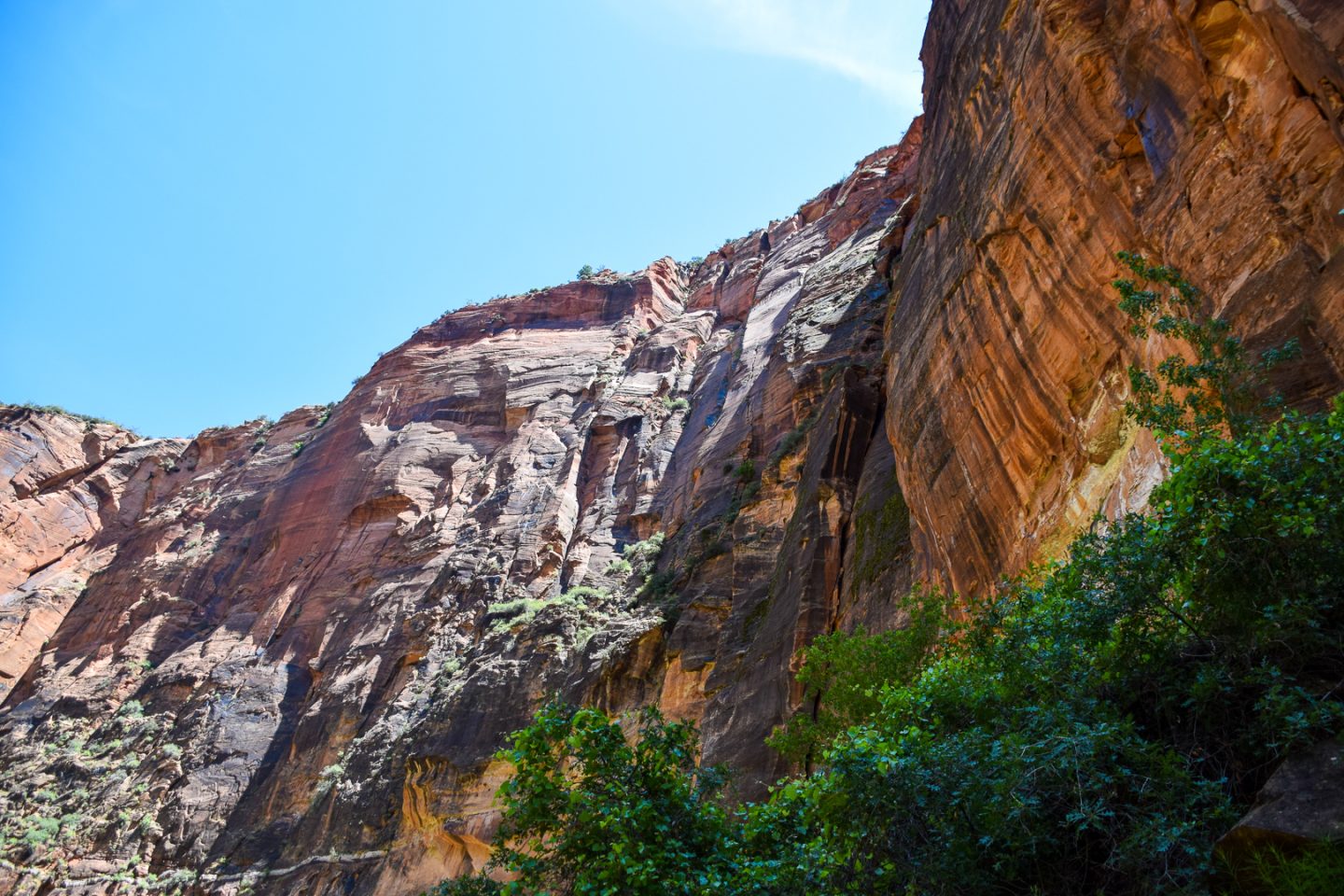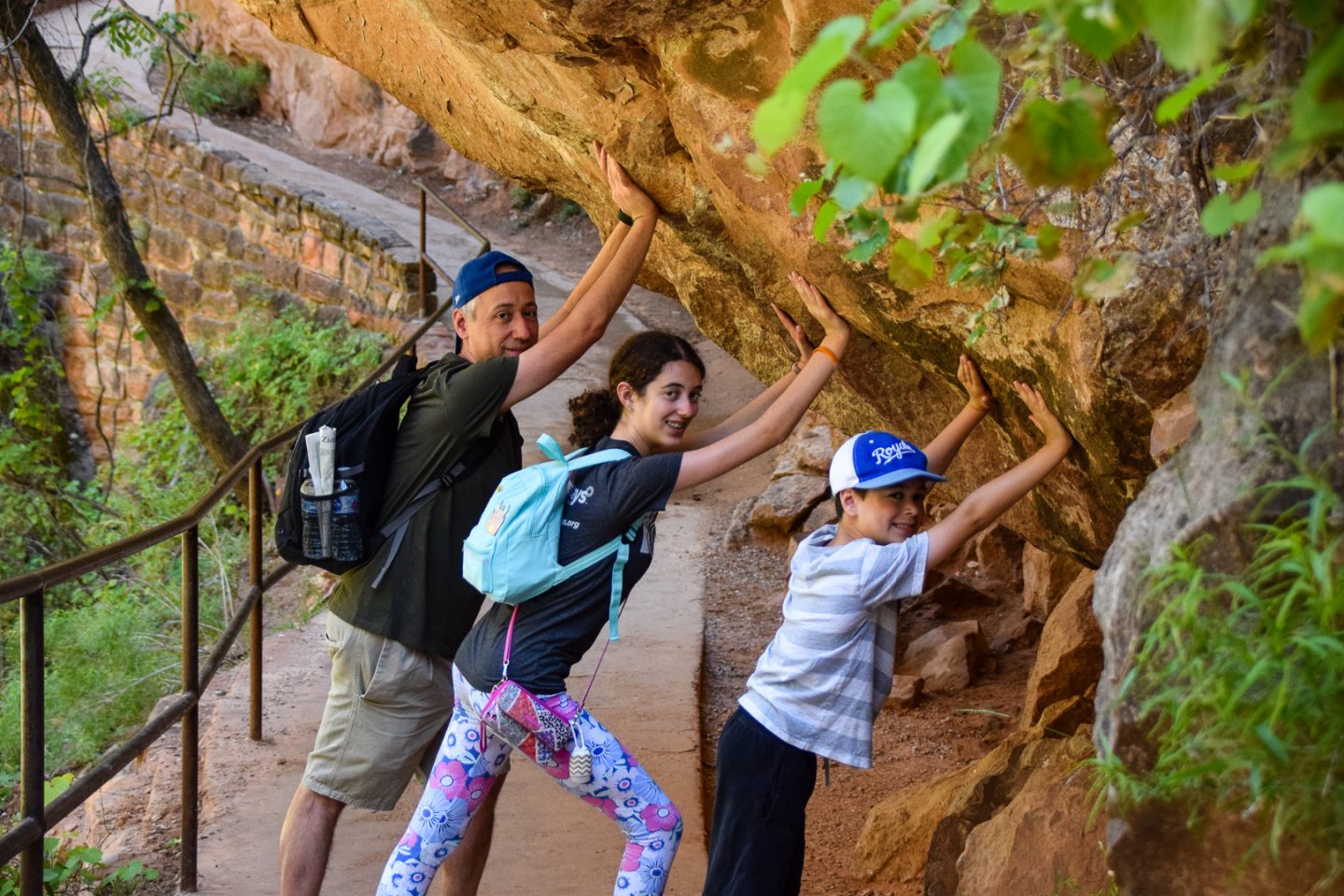 There are naturally growing hanging gardens due to the rocks that seep water. They were so pretty!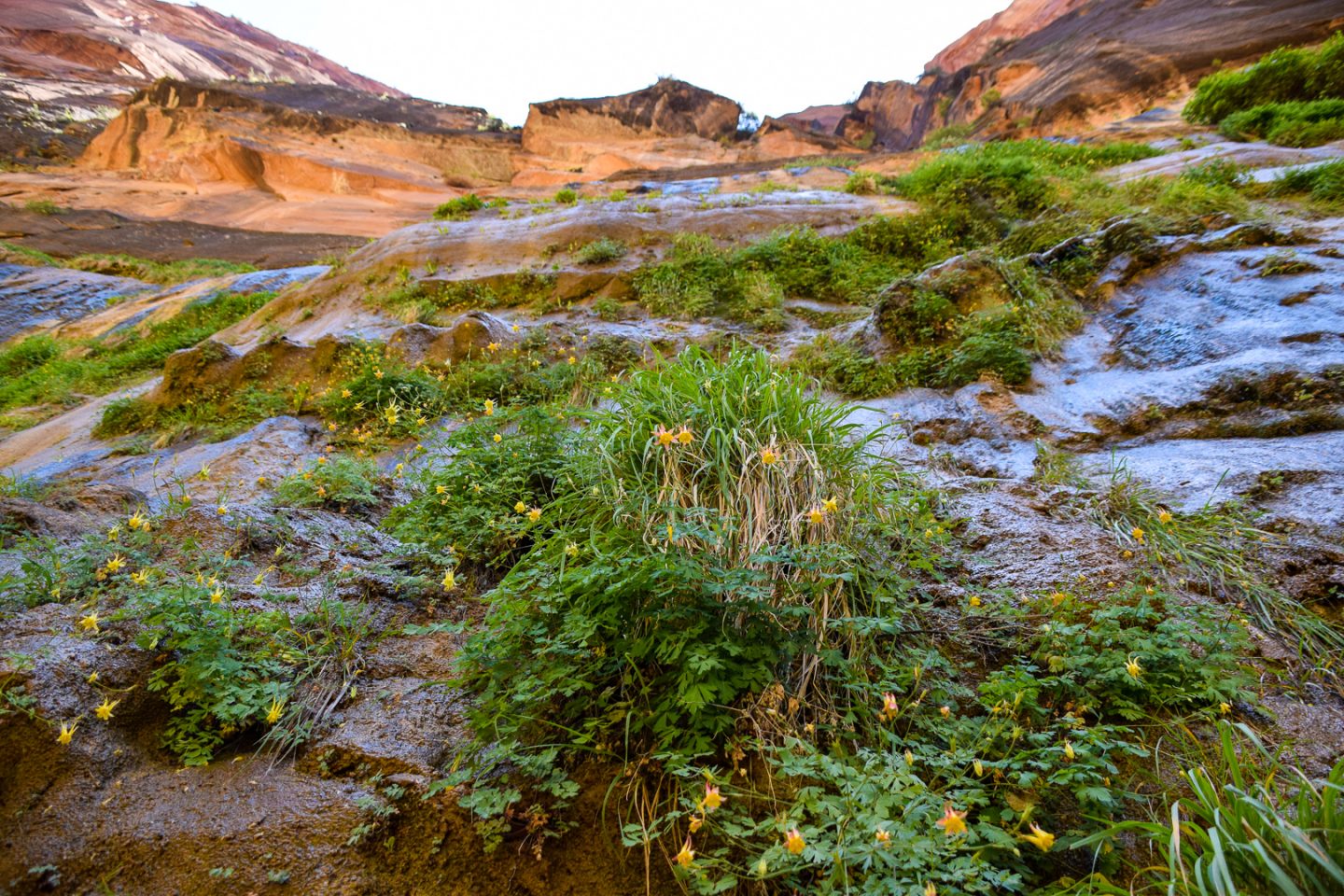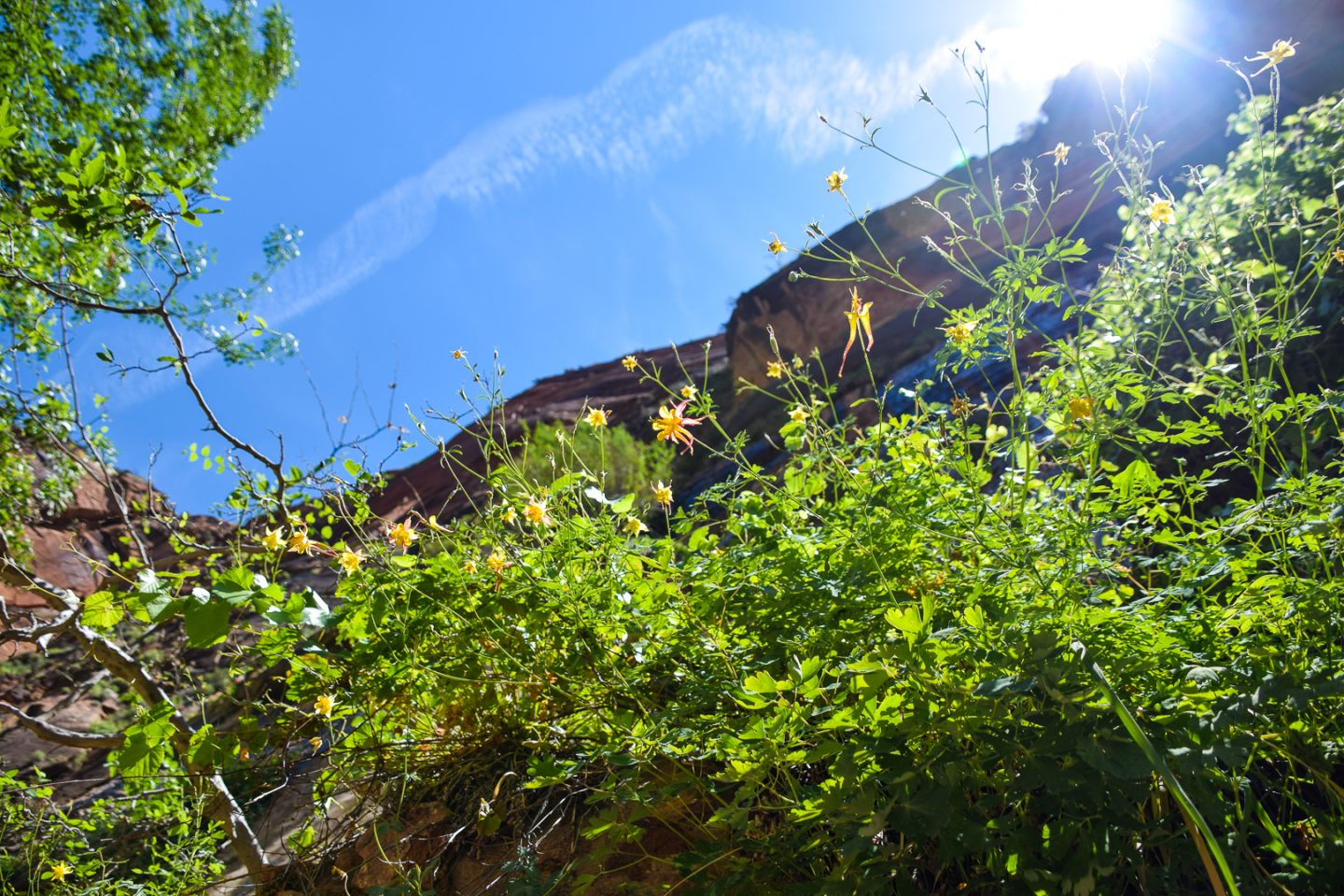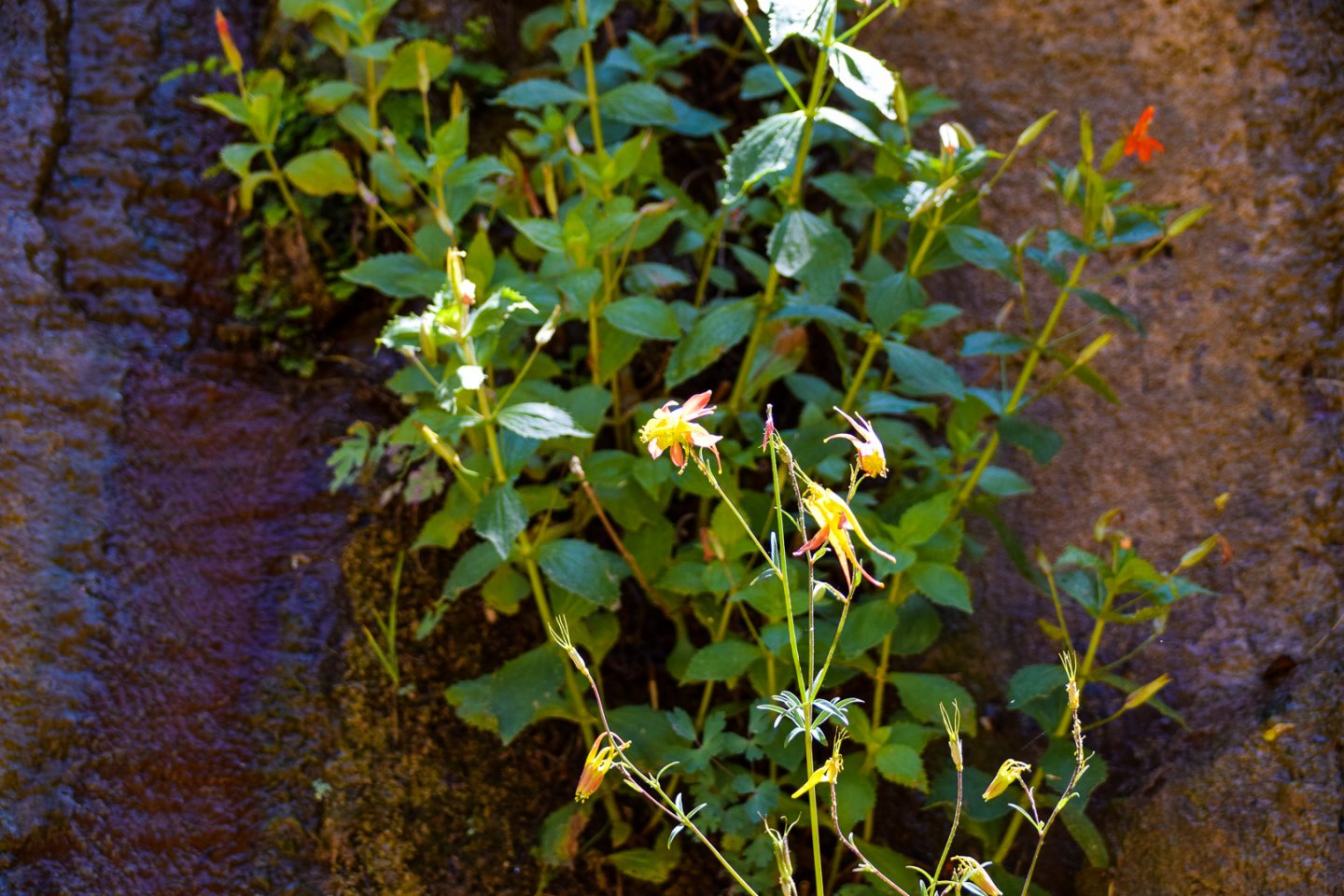 All of us but Zachary wanted to get closer to the river, so he waited while we climbed down to see it. It was cold!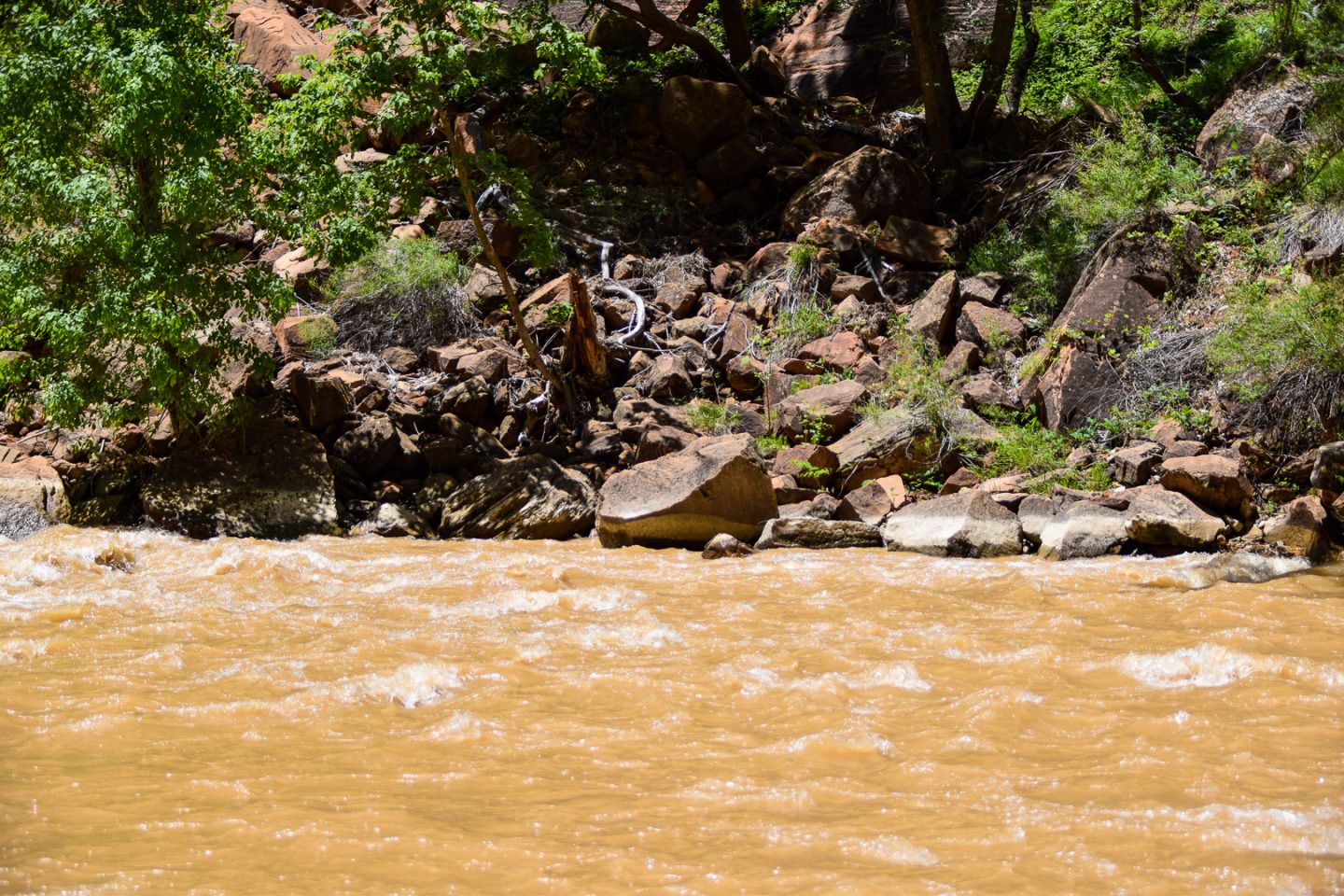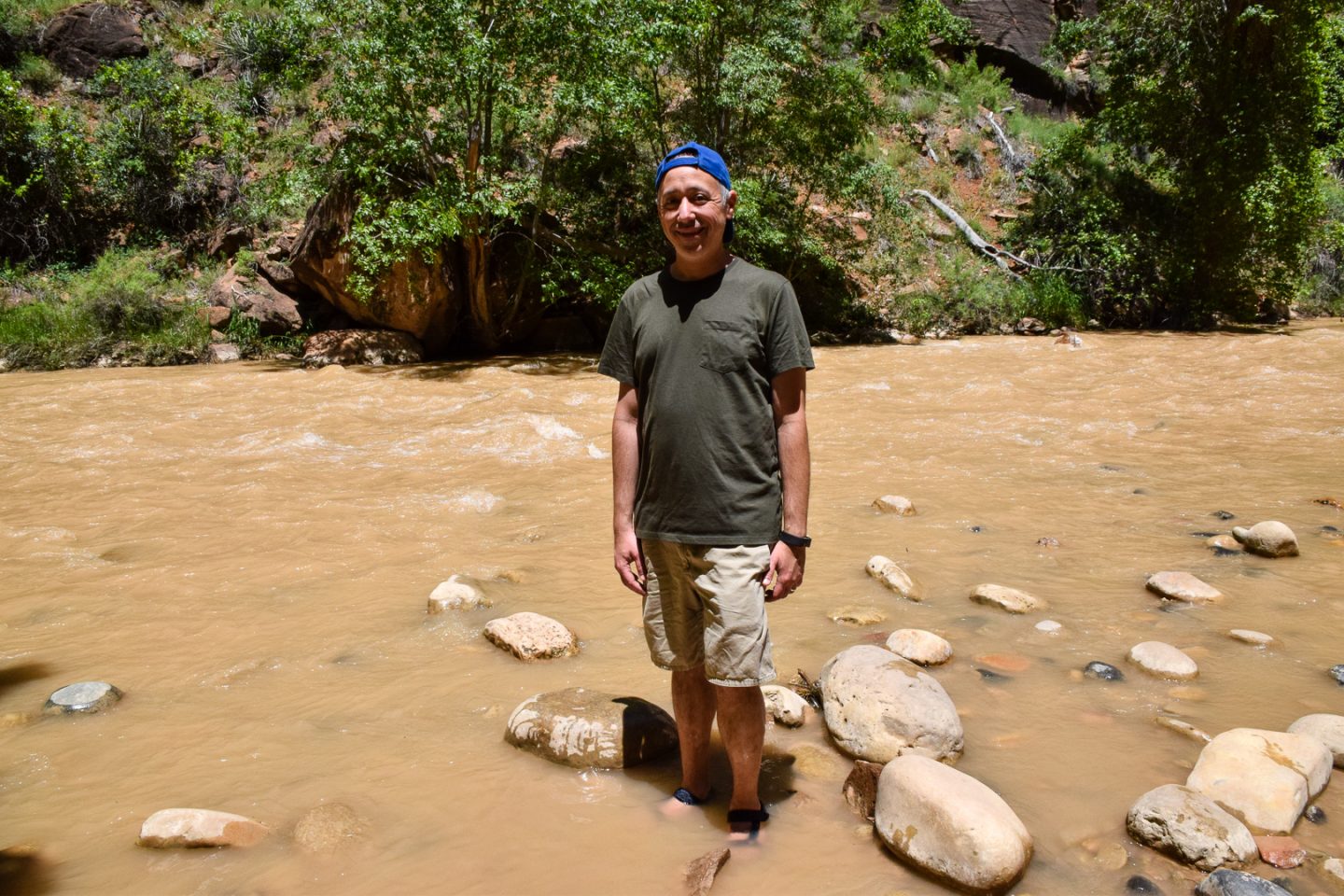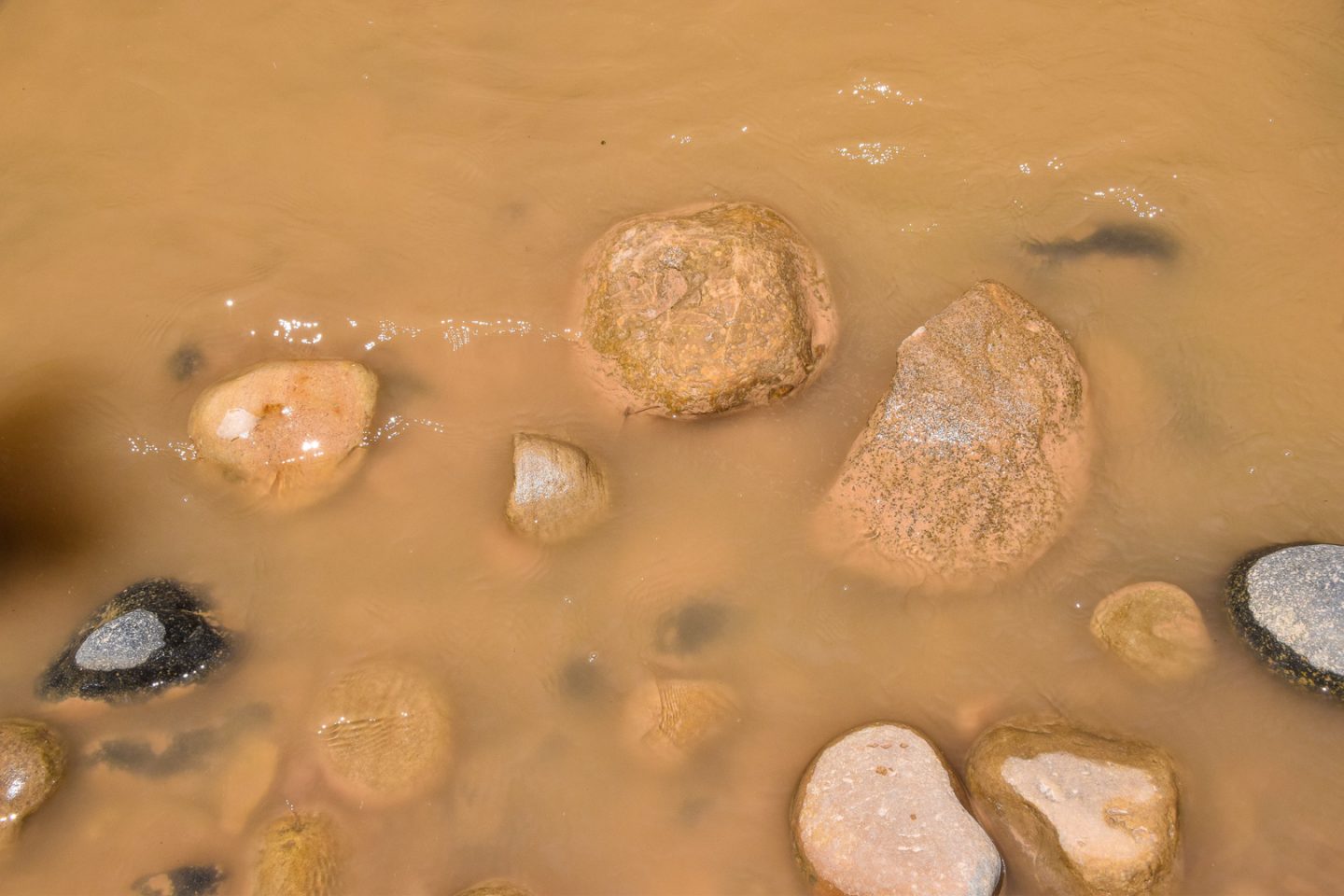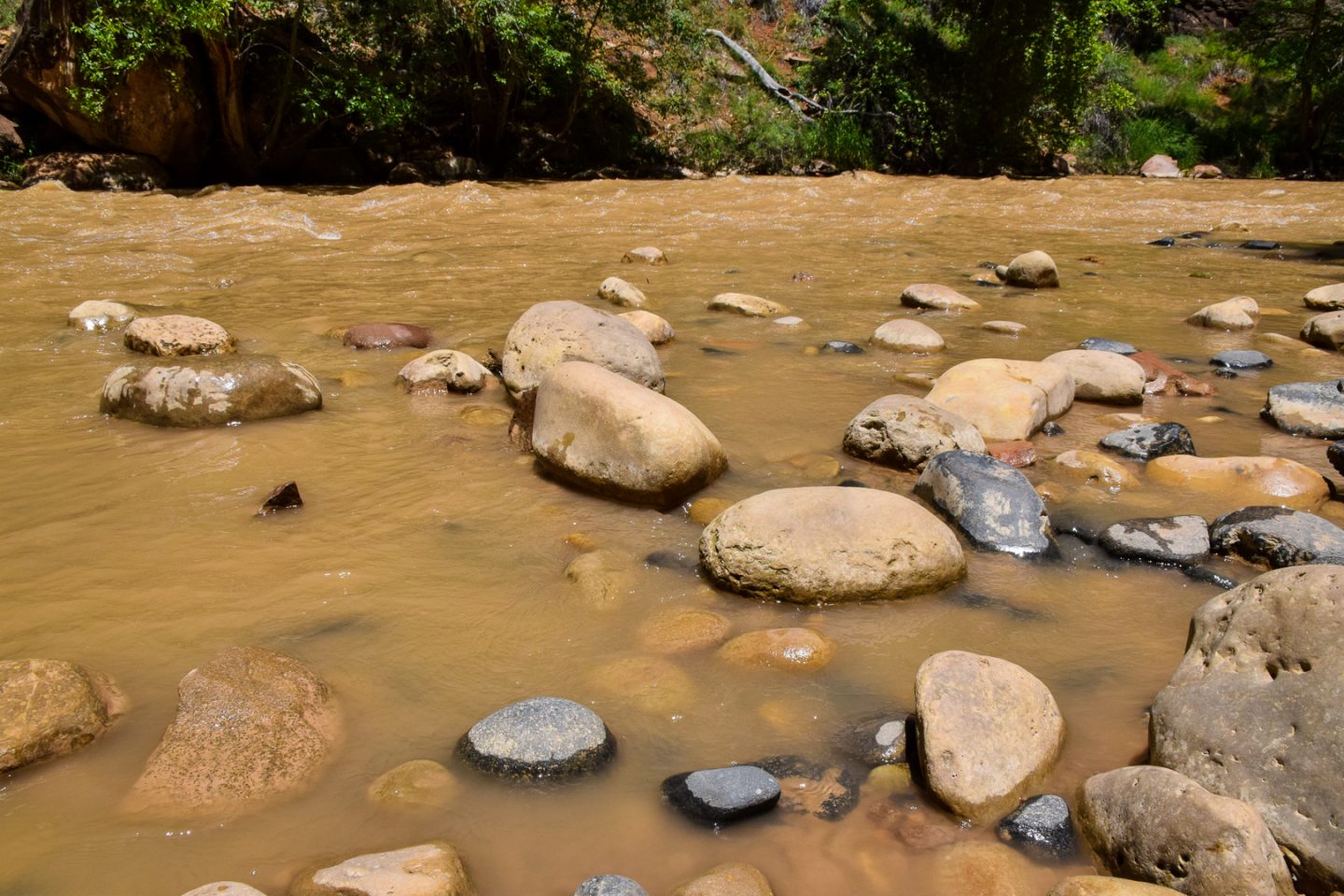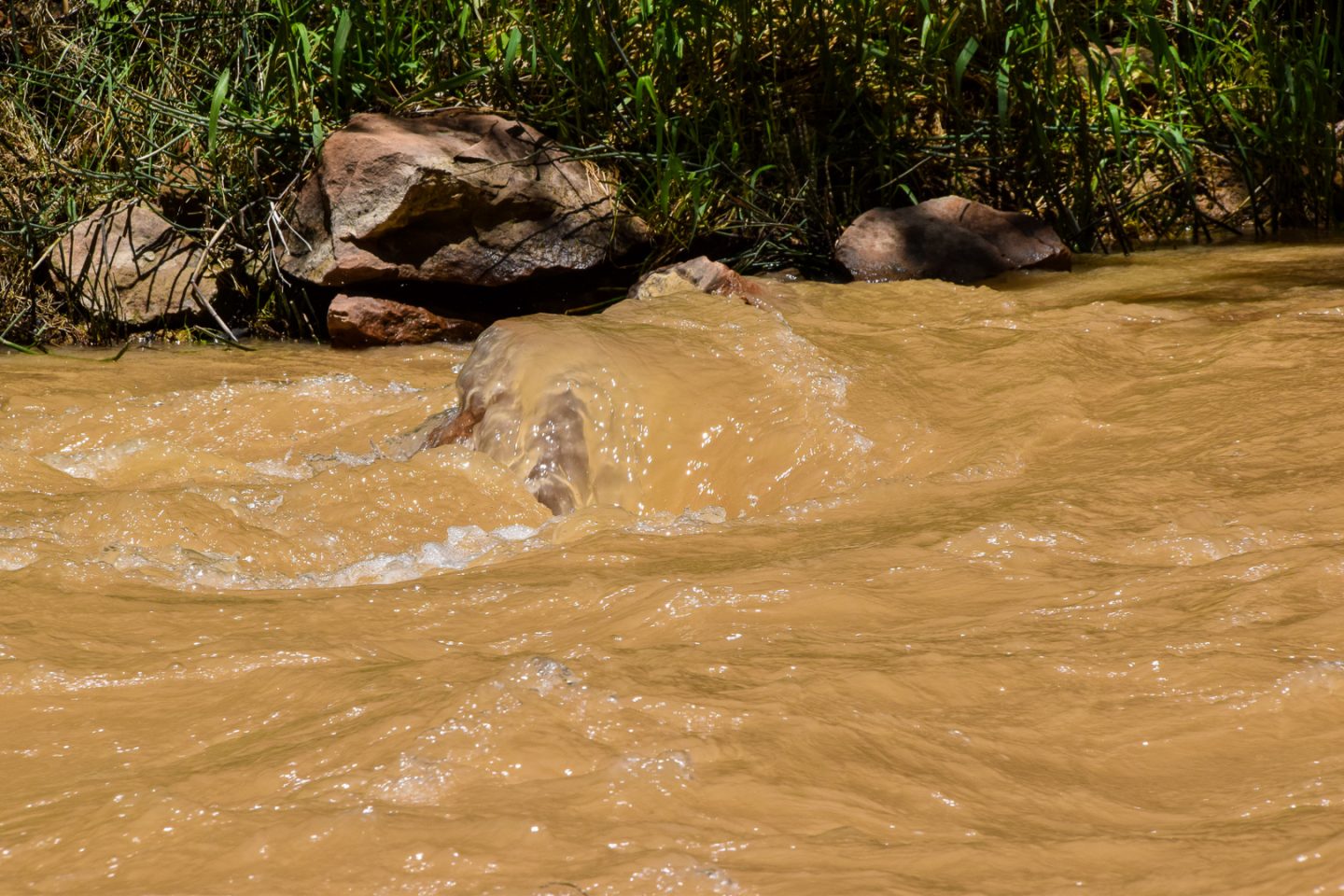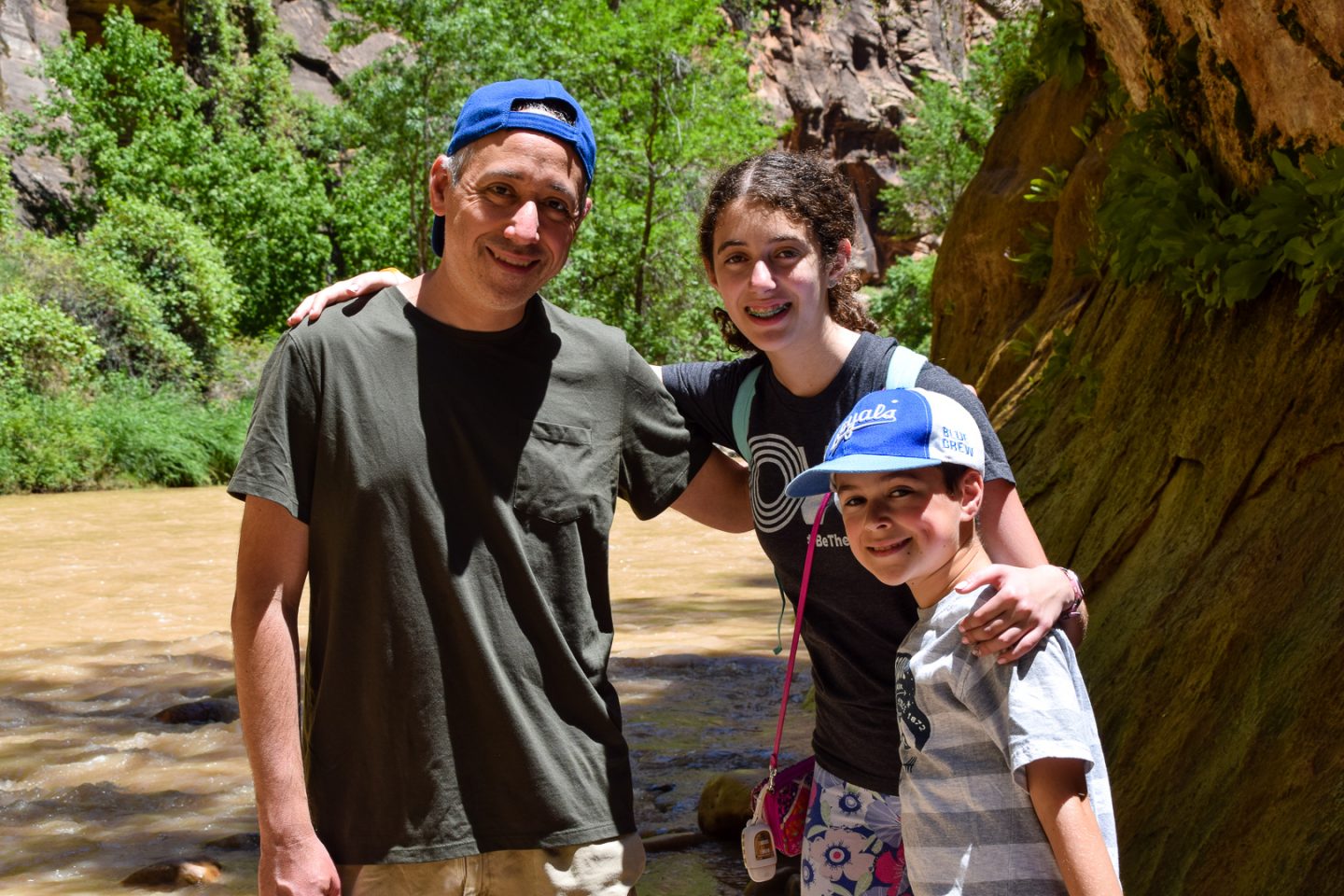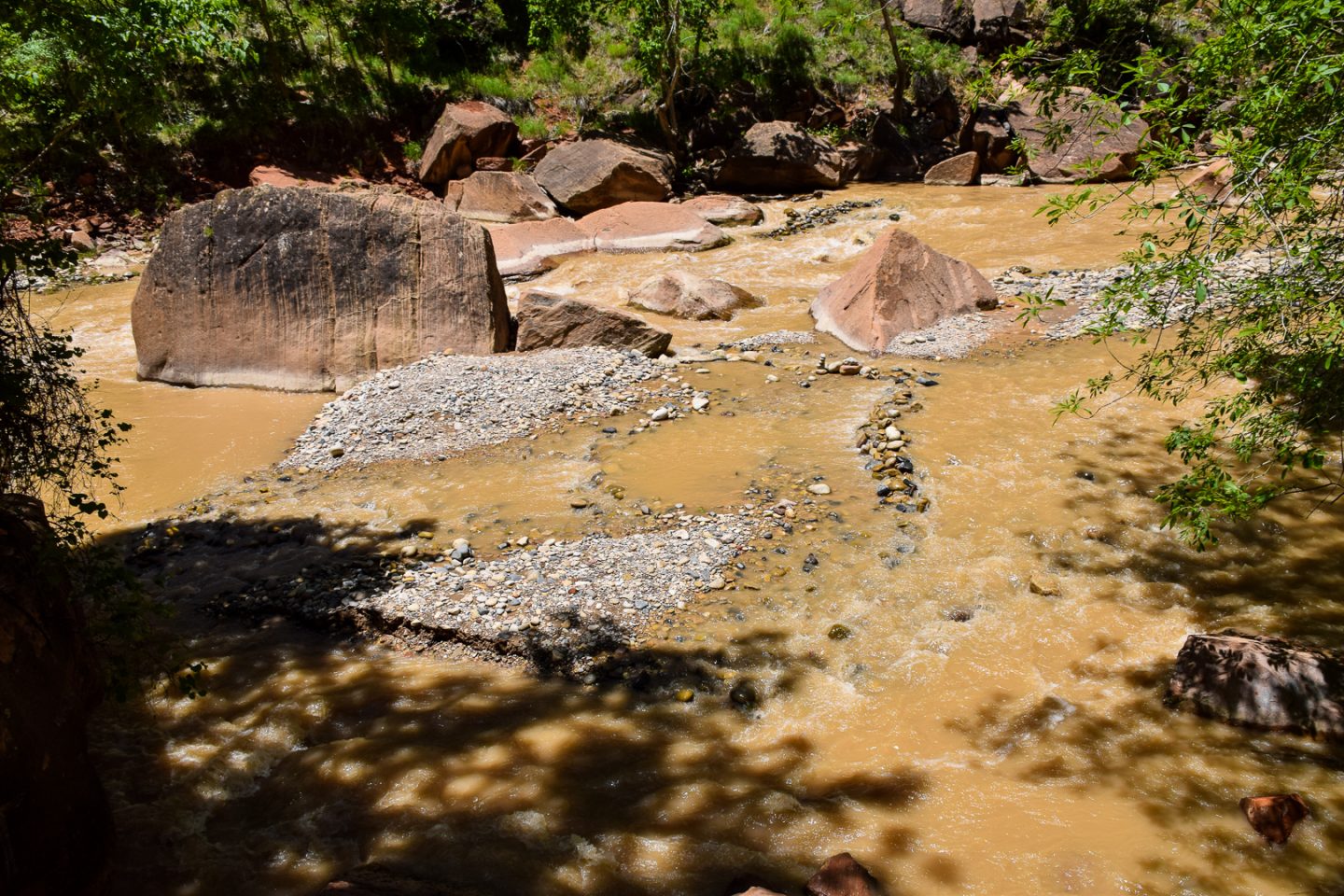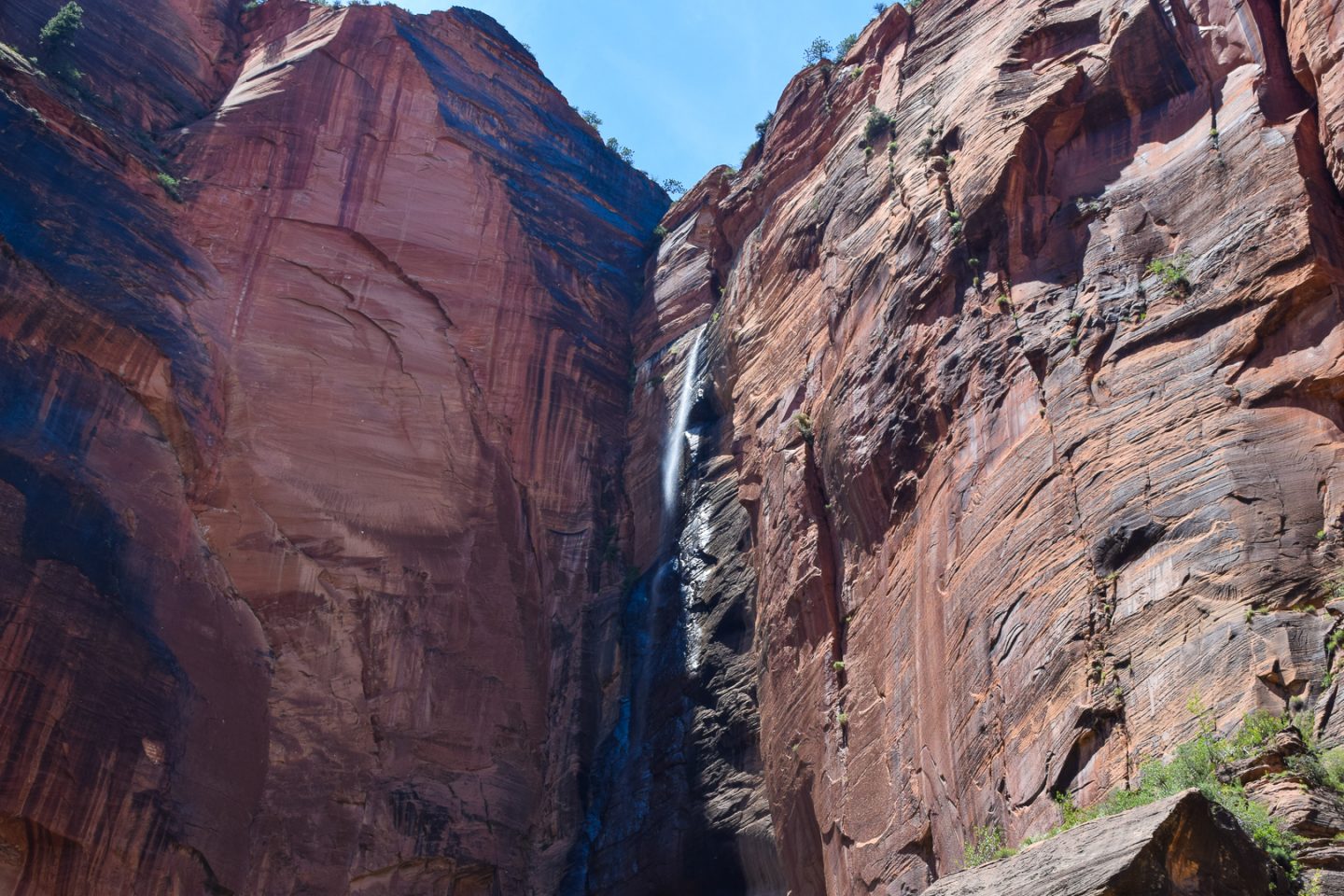 When we were about to enter a different trail, a couple pointed out this snake to us!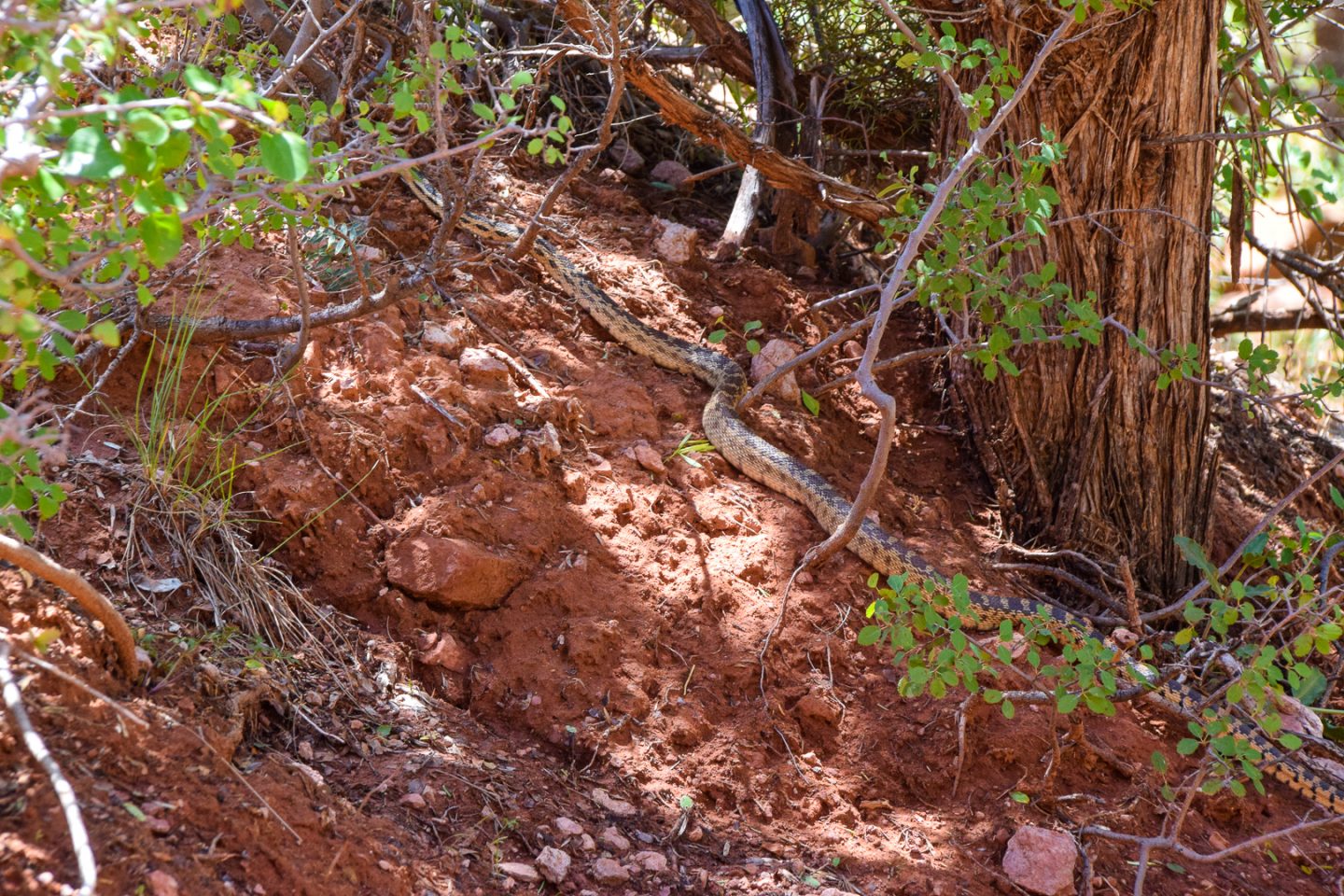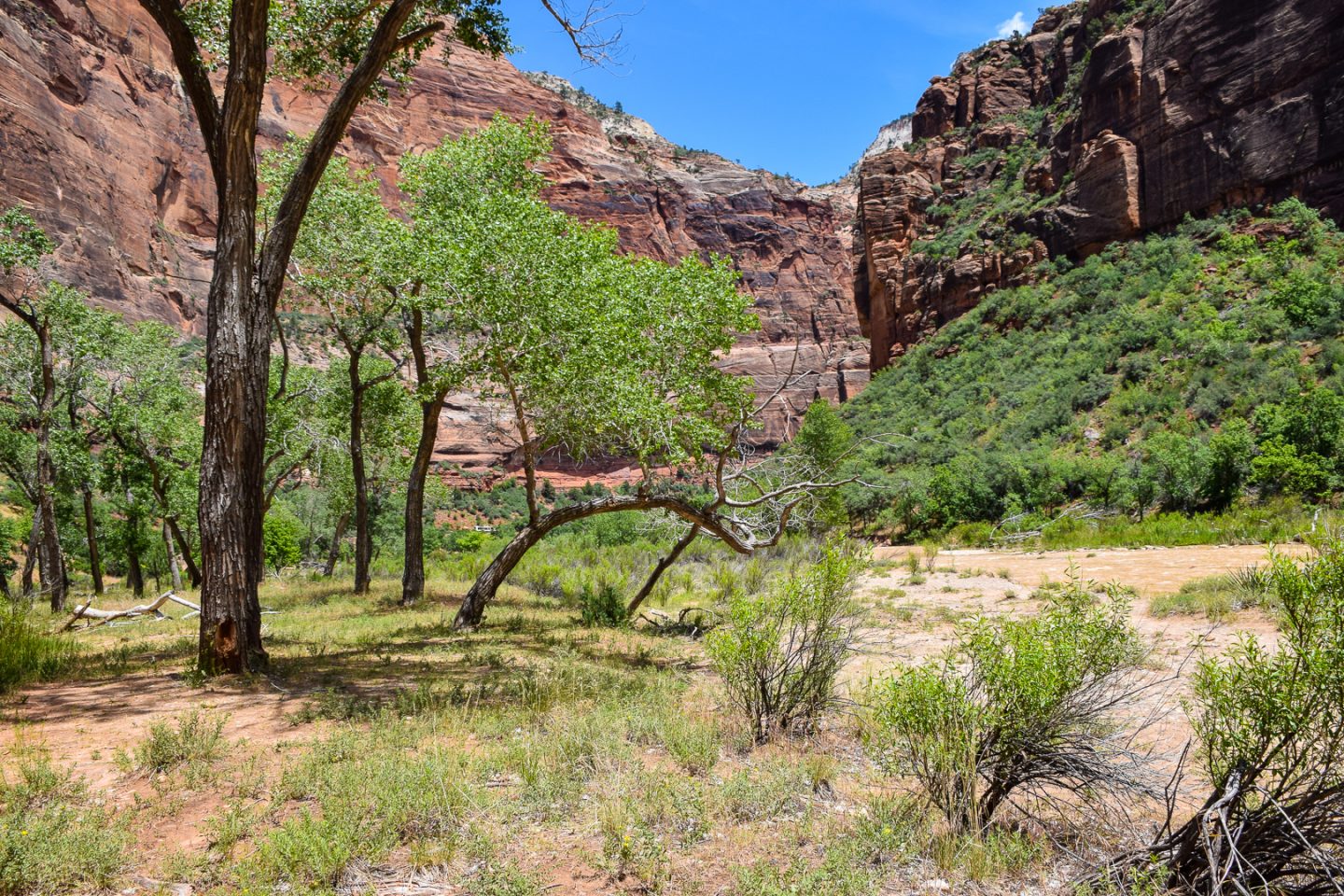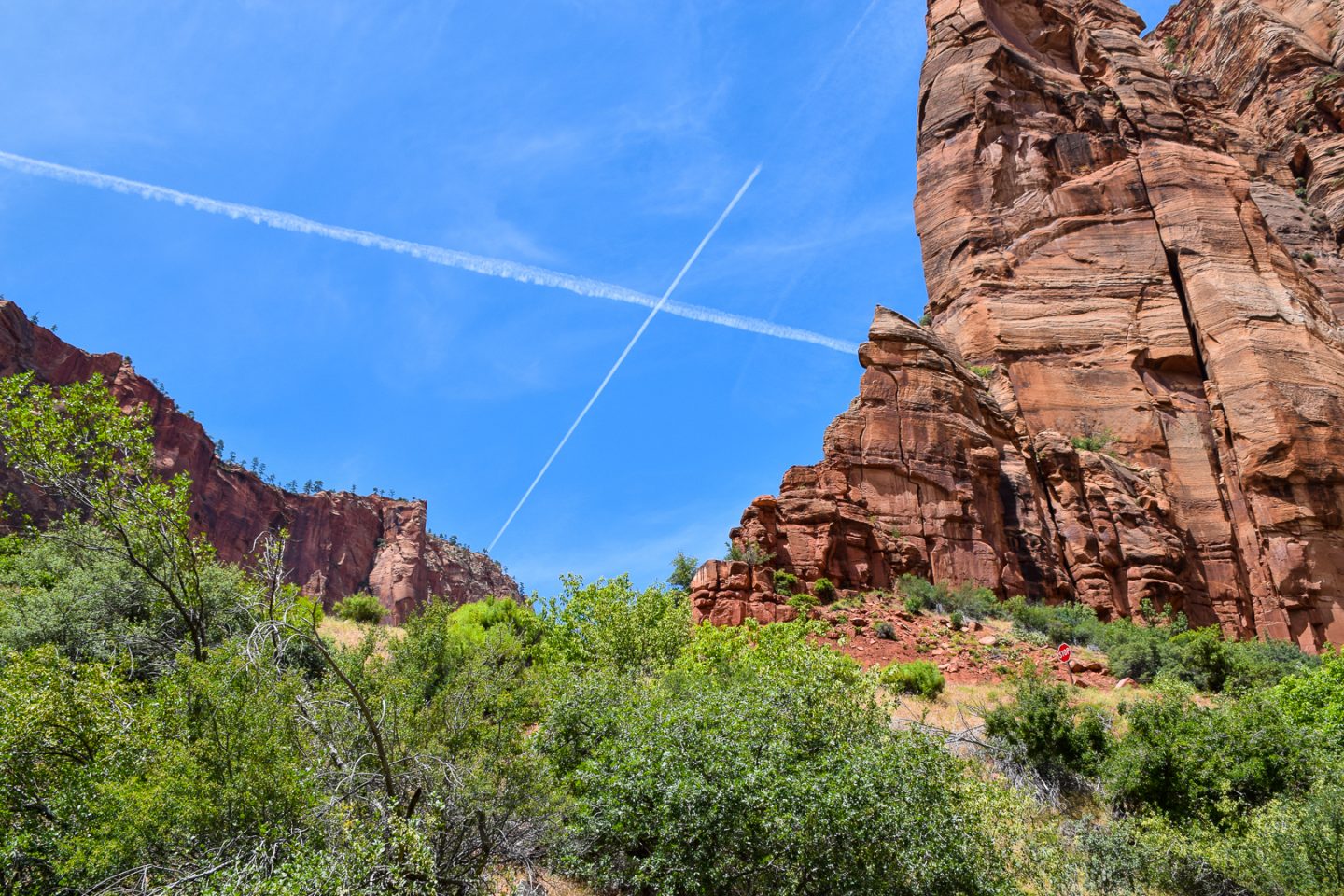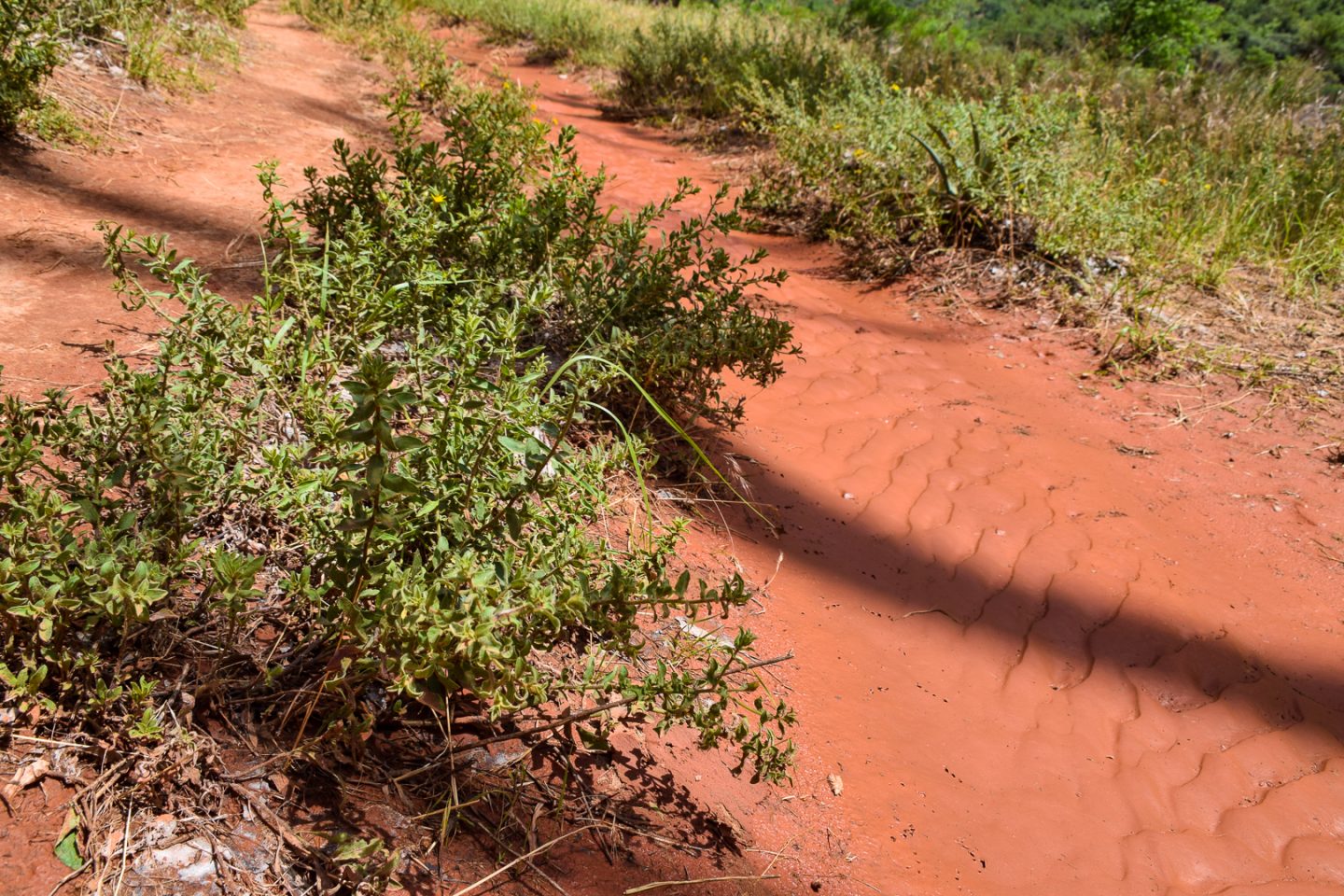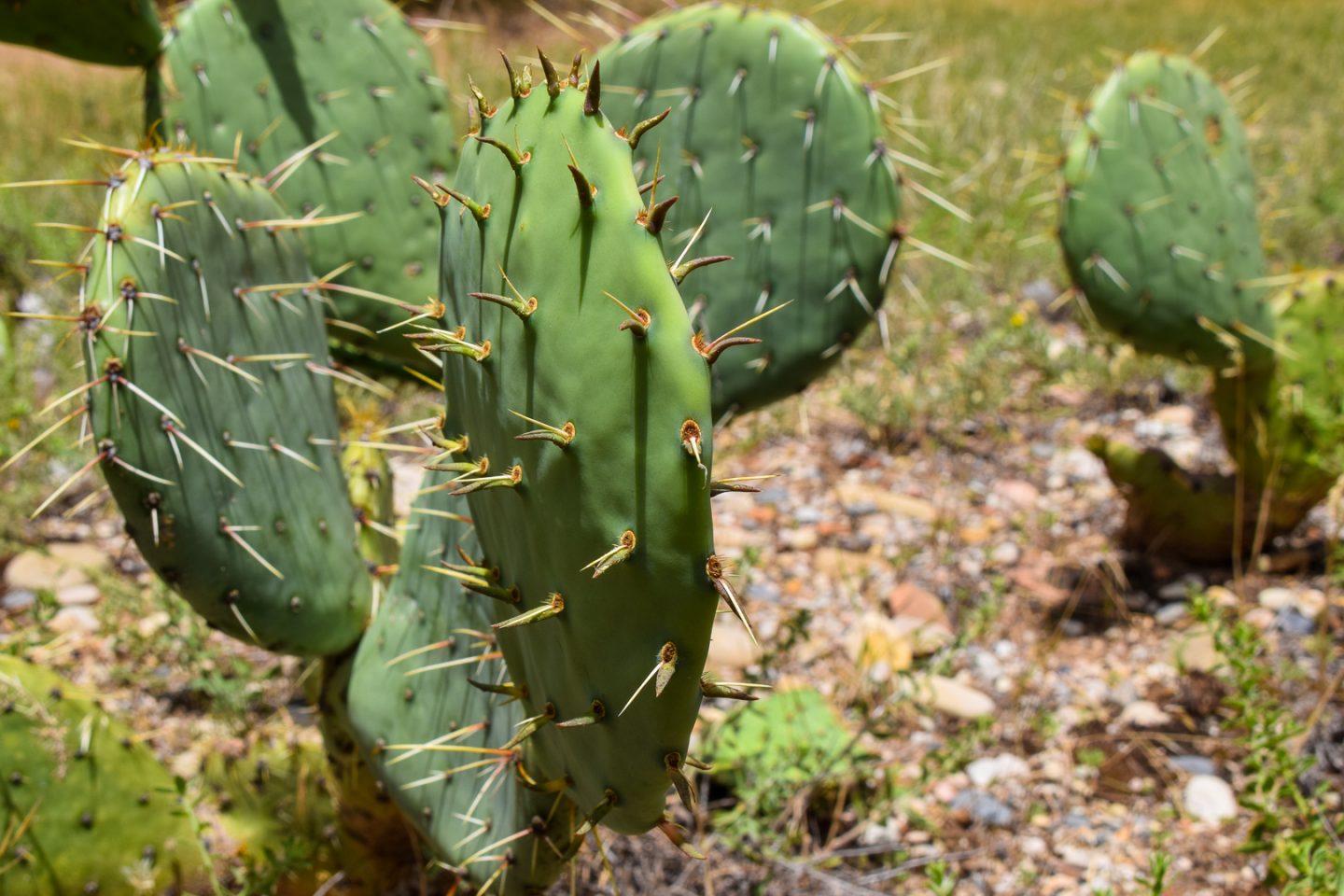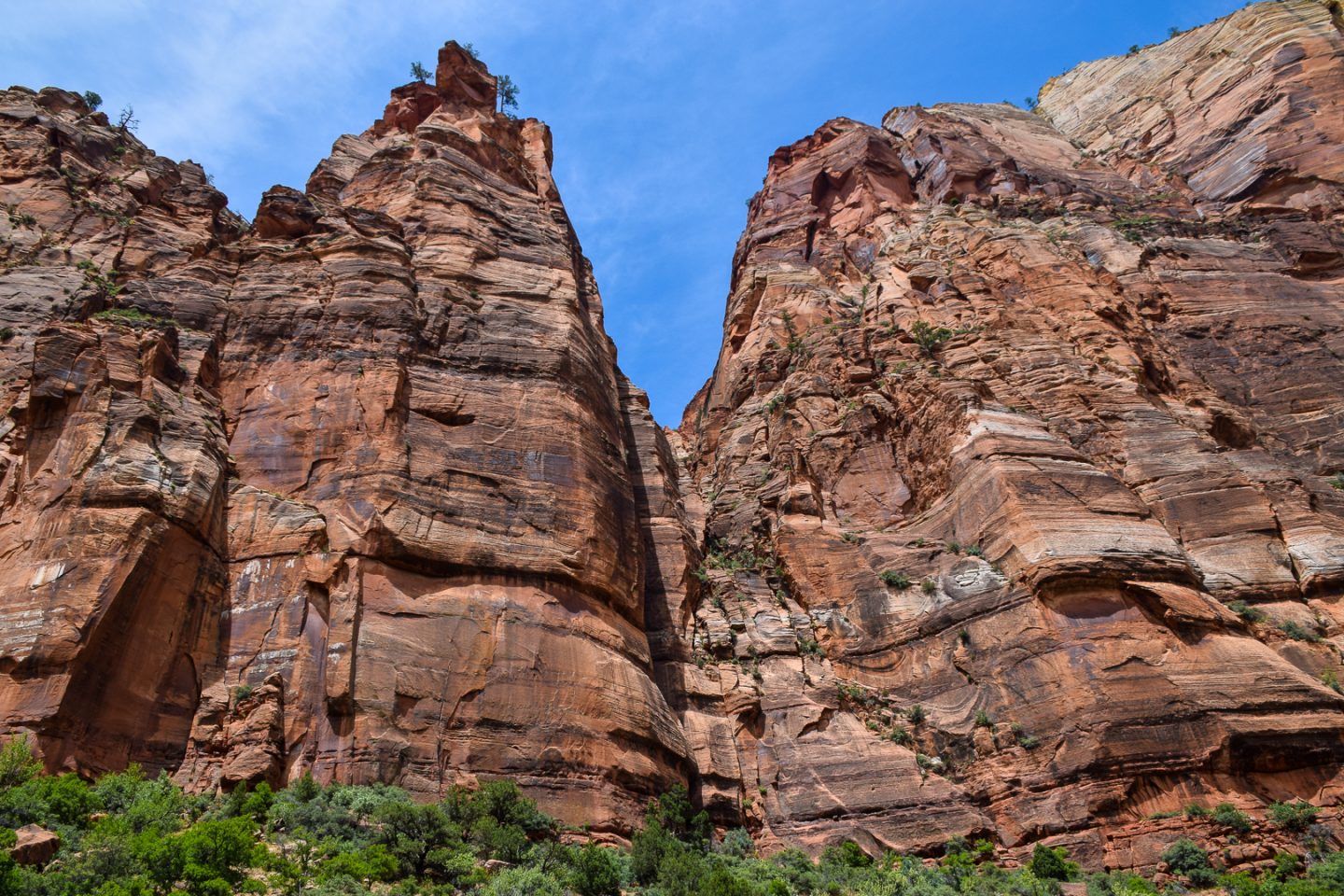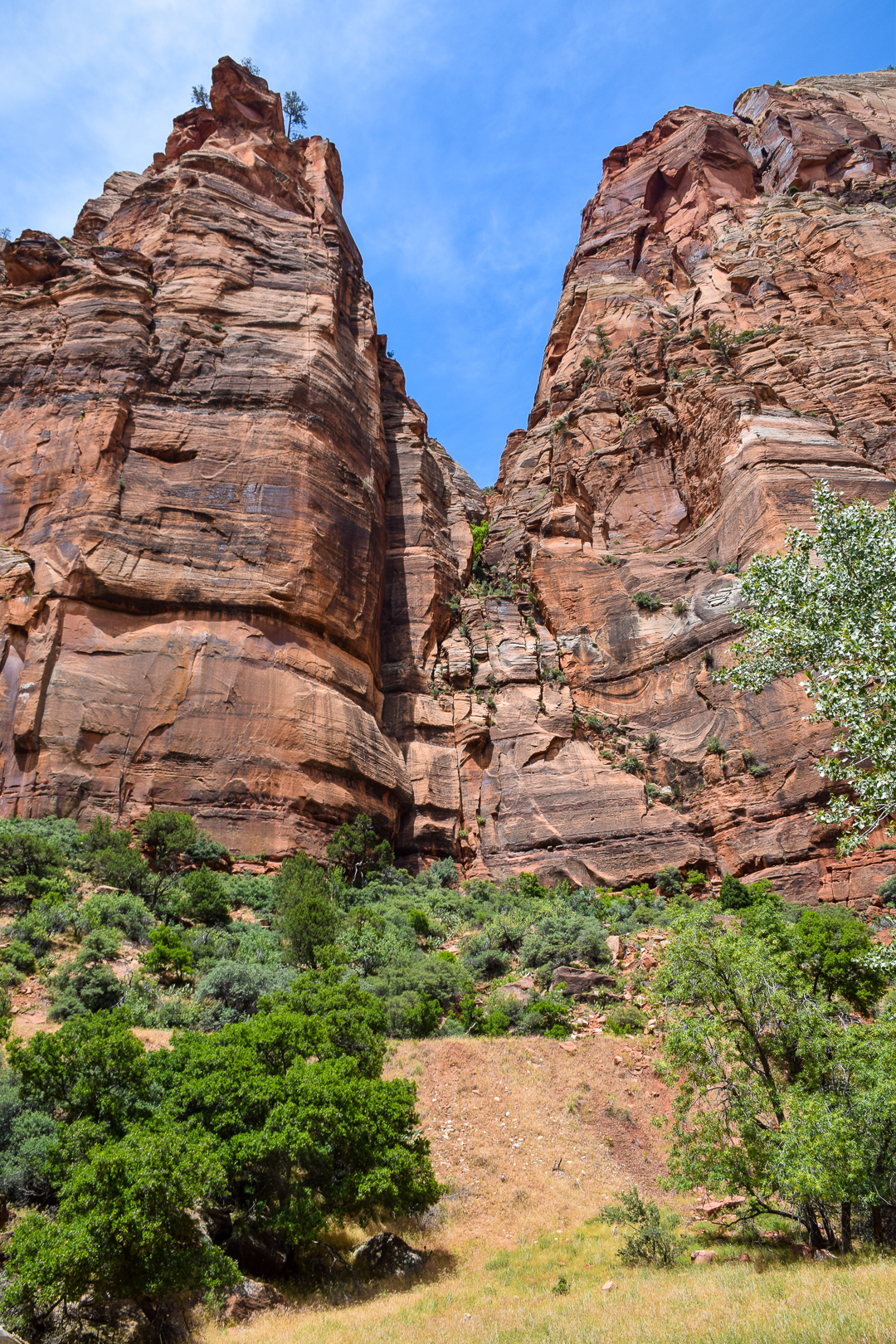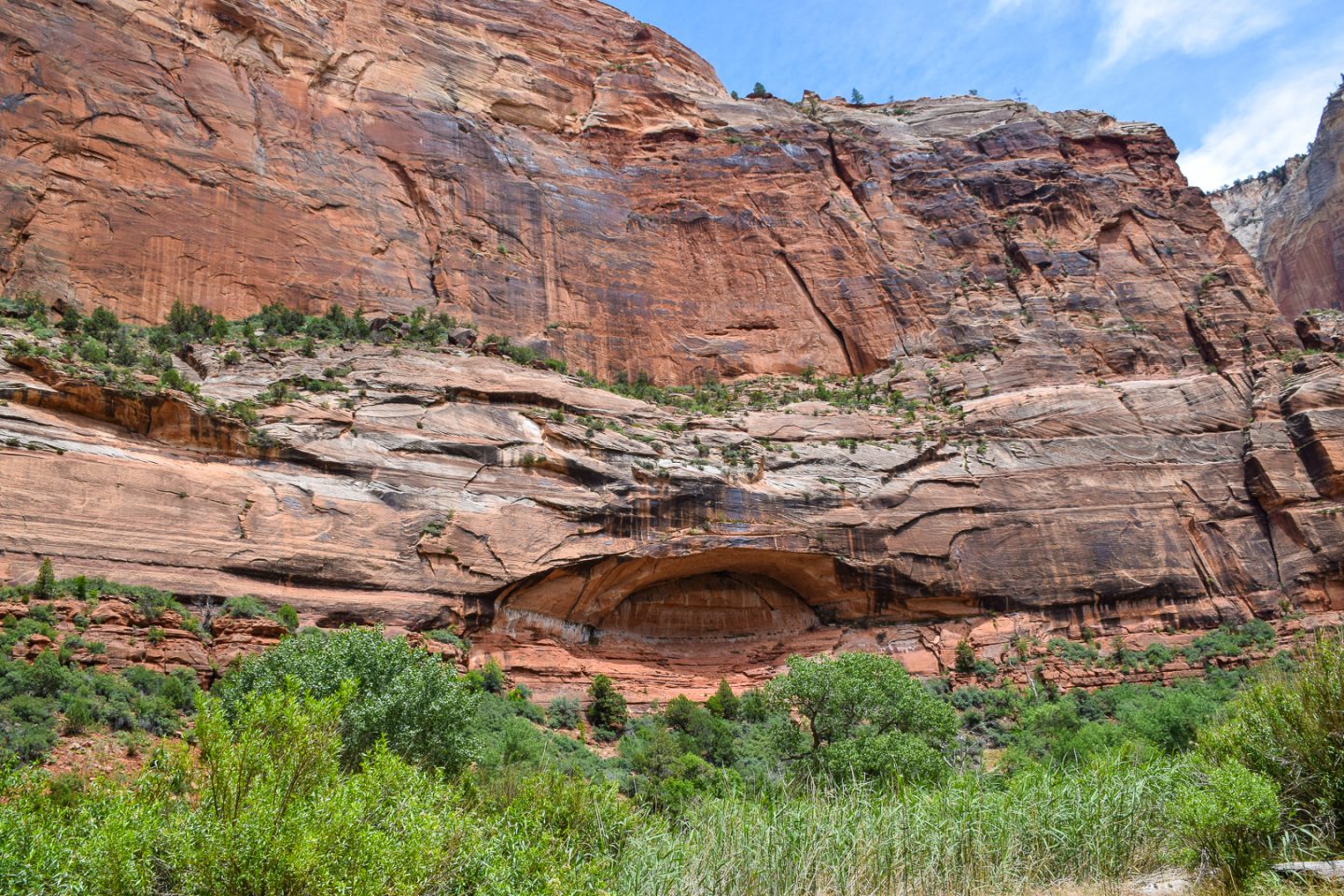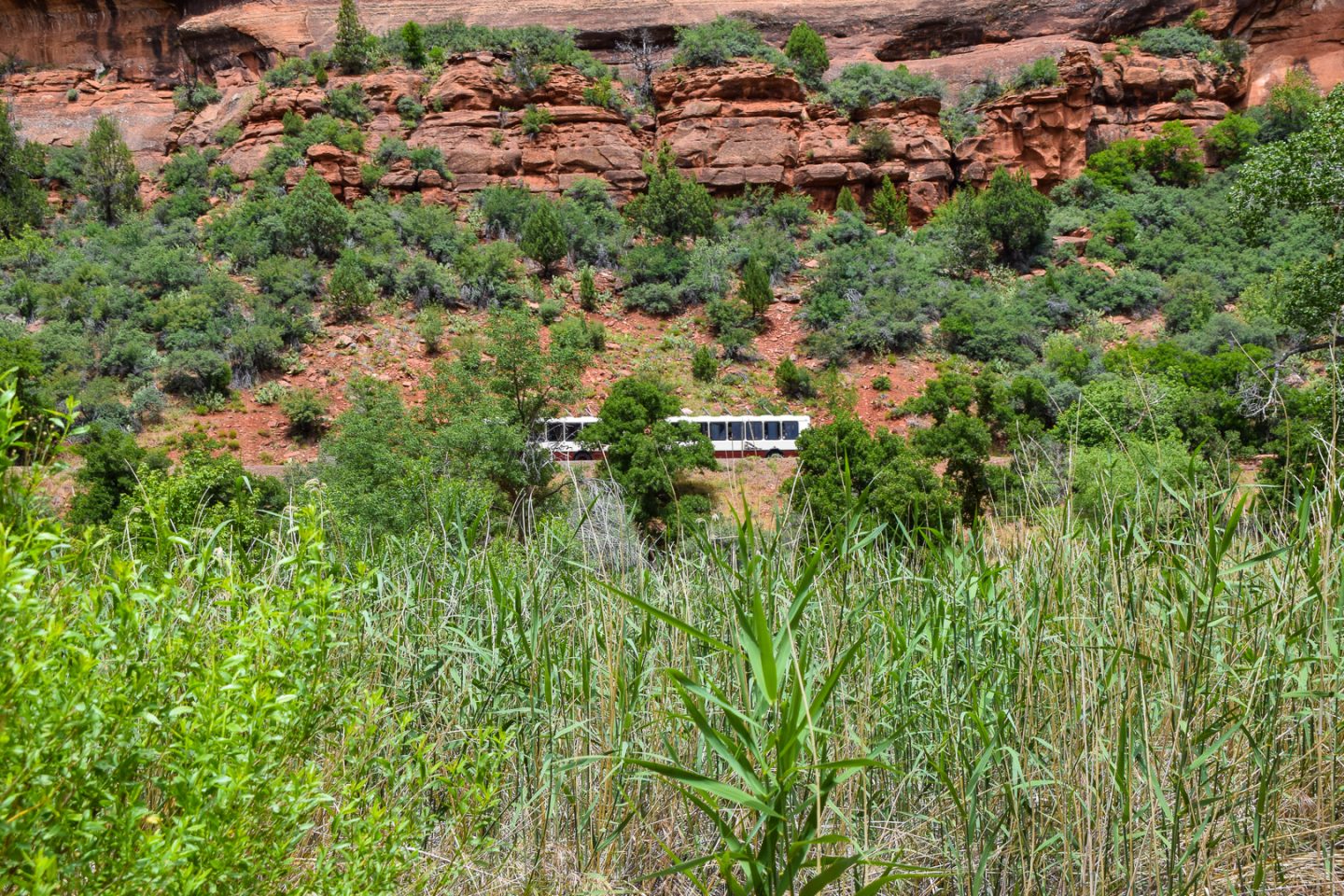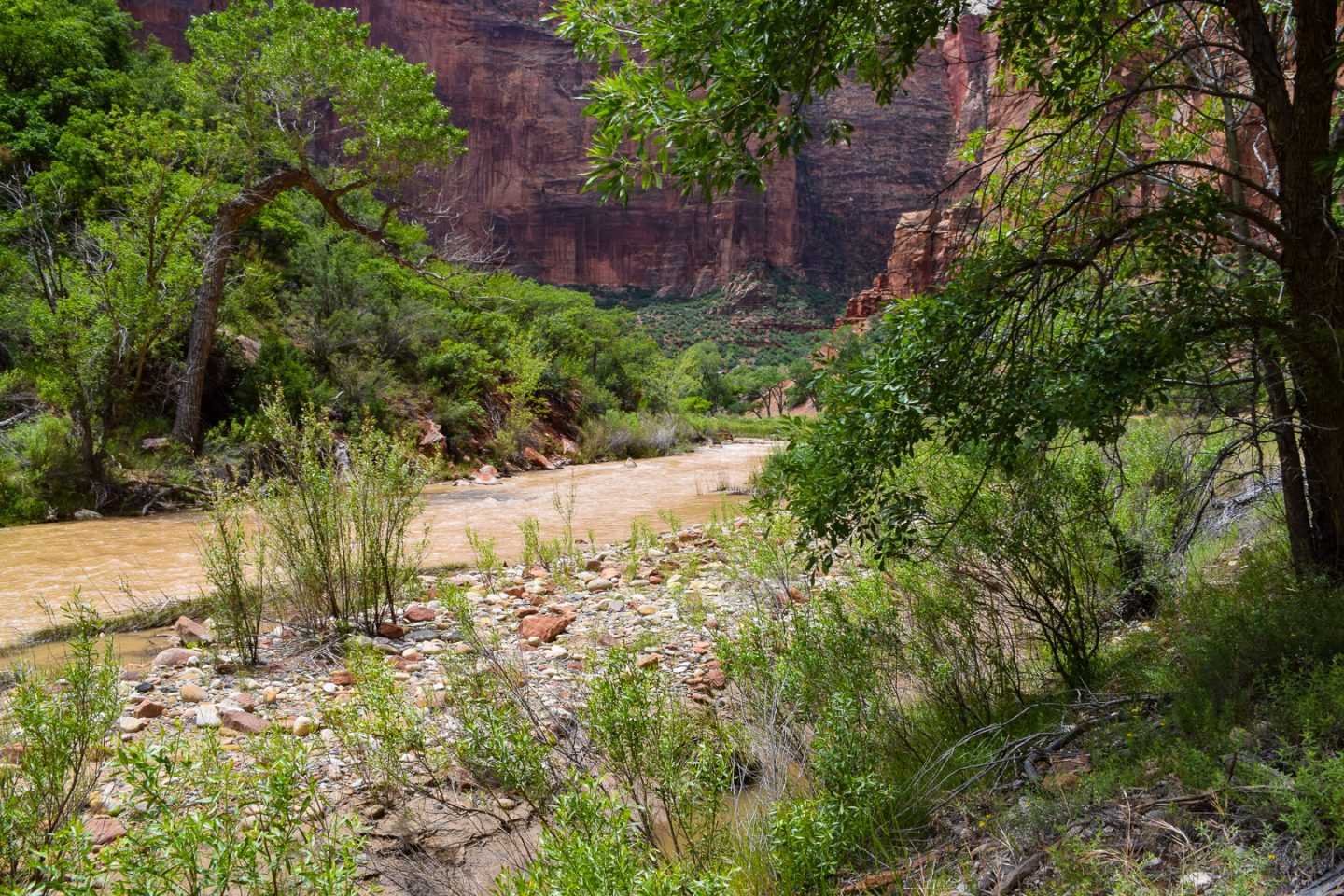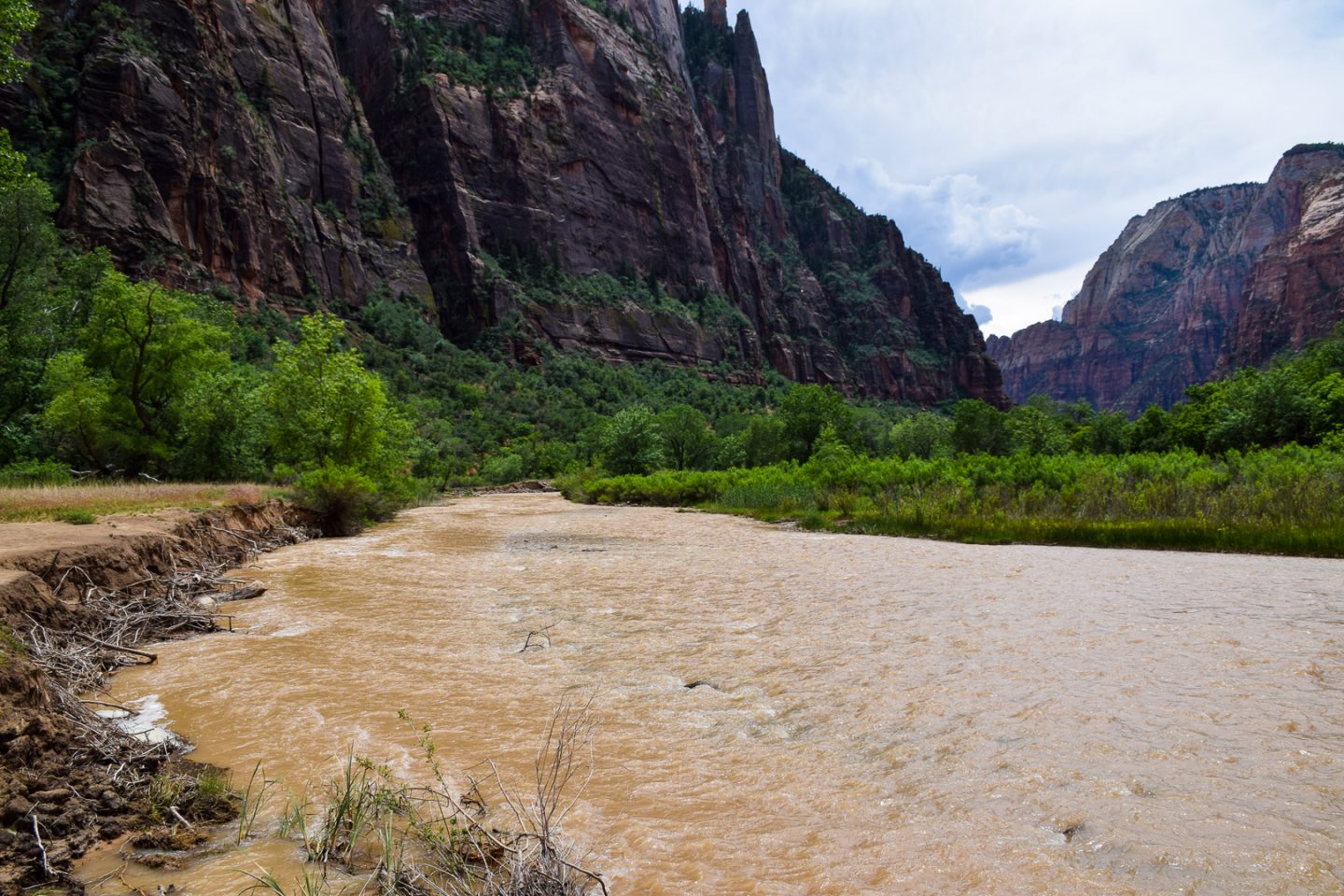 This is the main Weeping Rock. It's like pouring rain underneath it!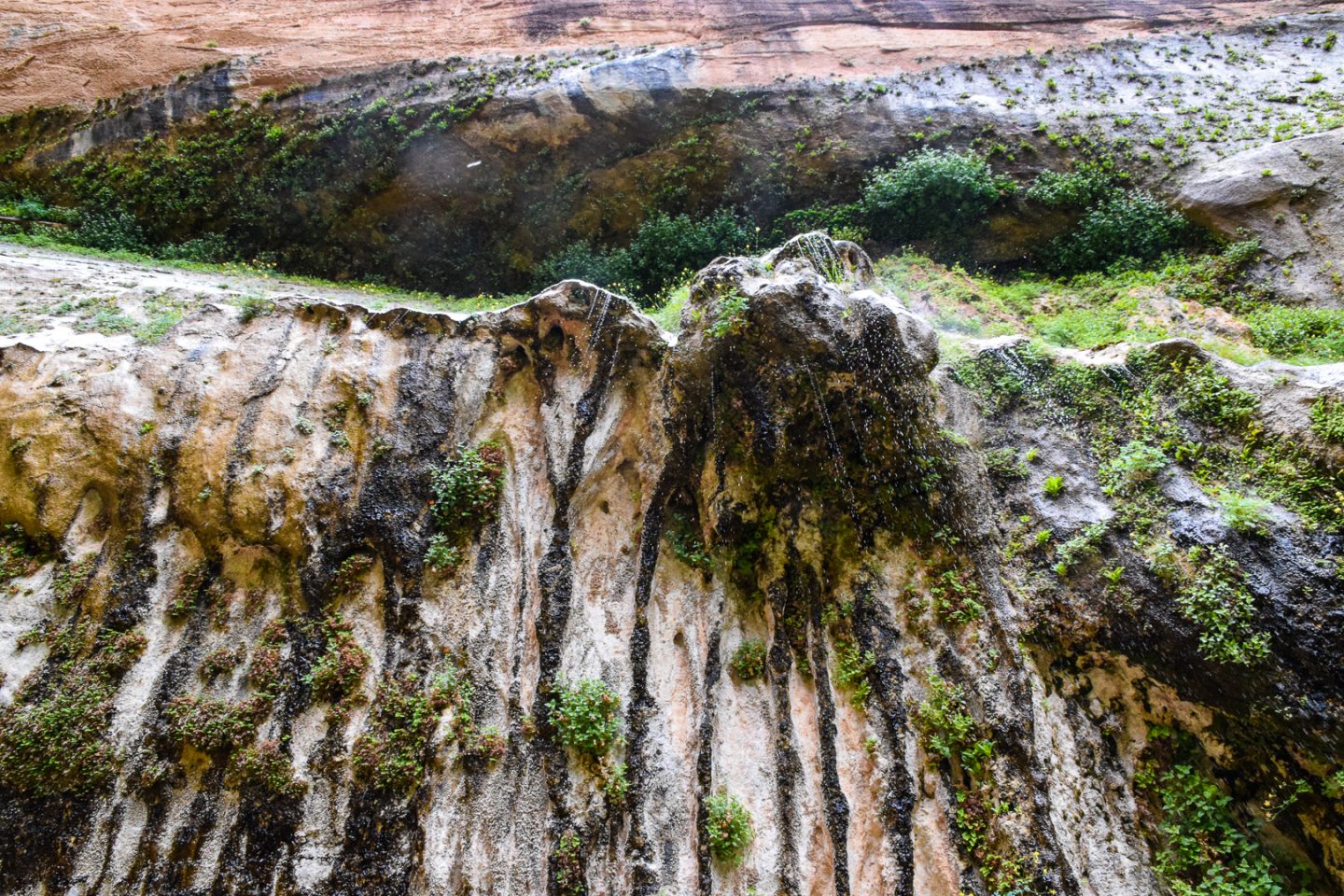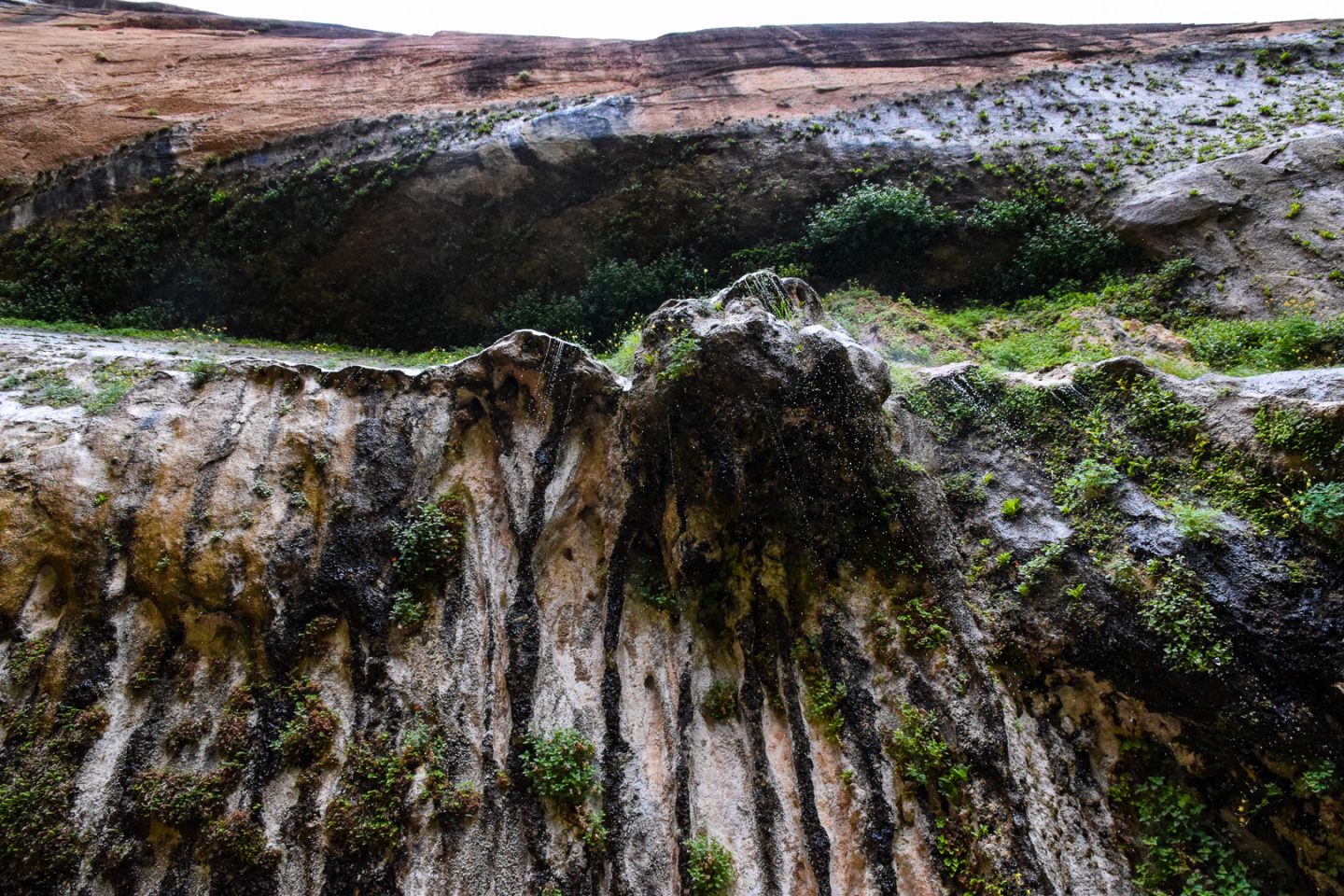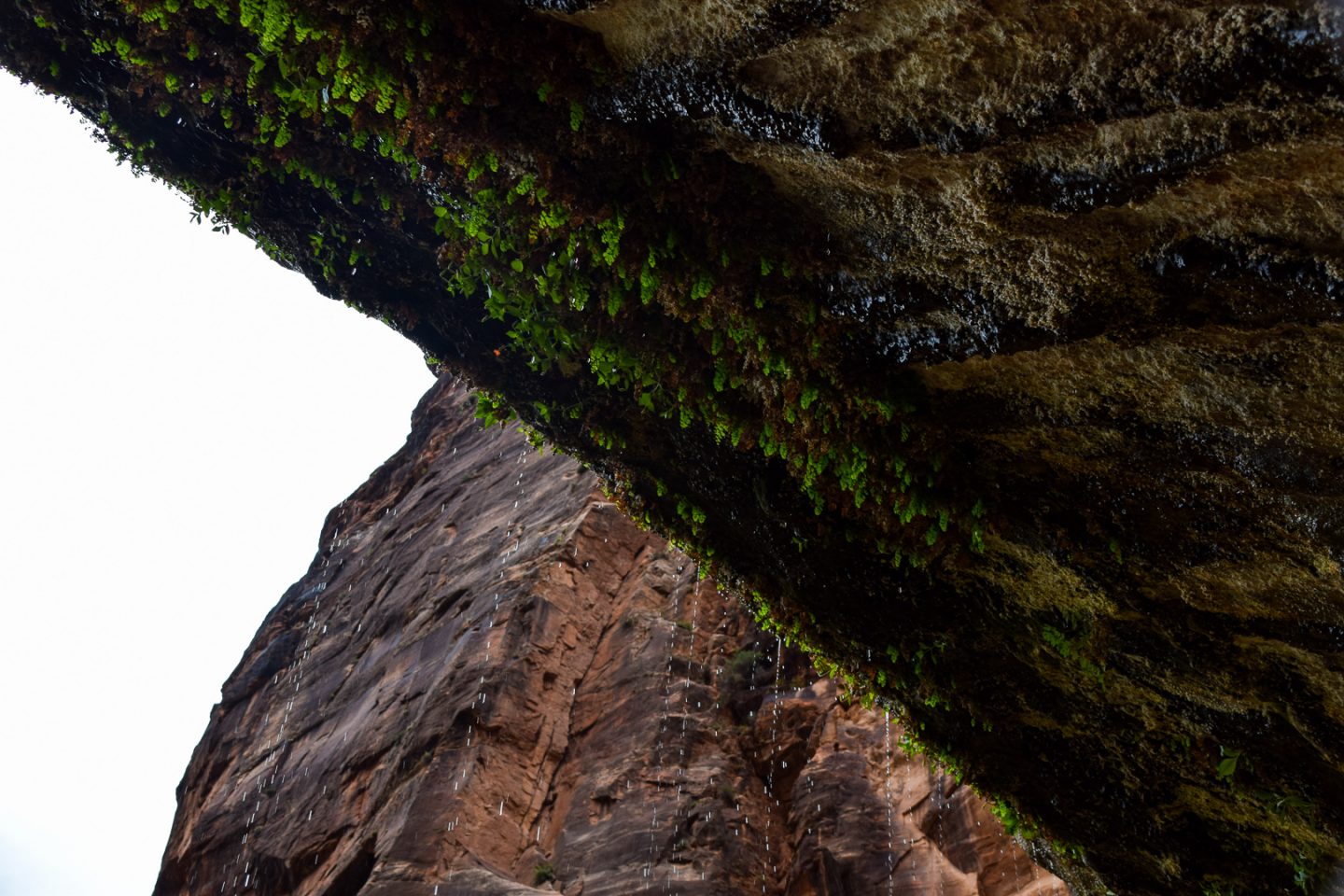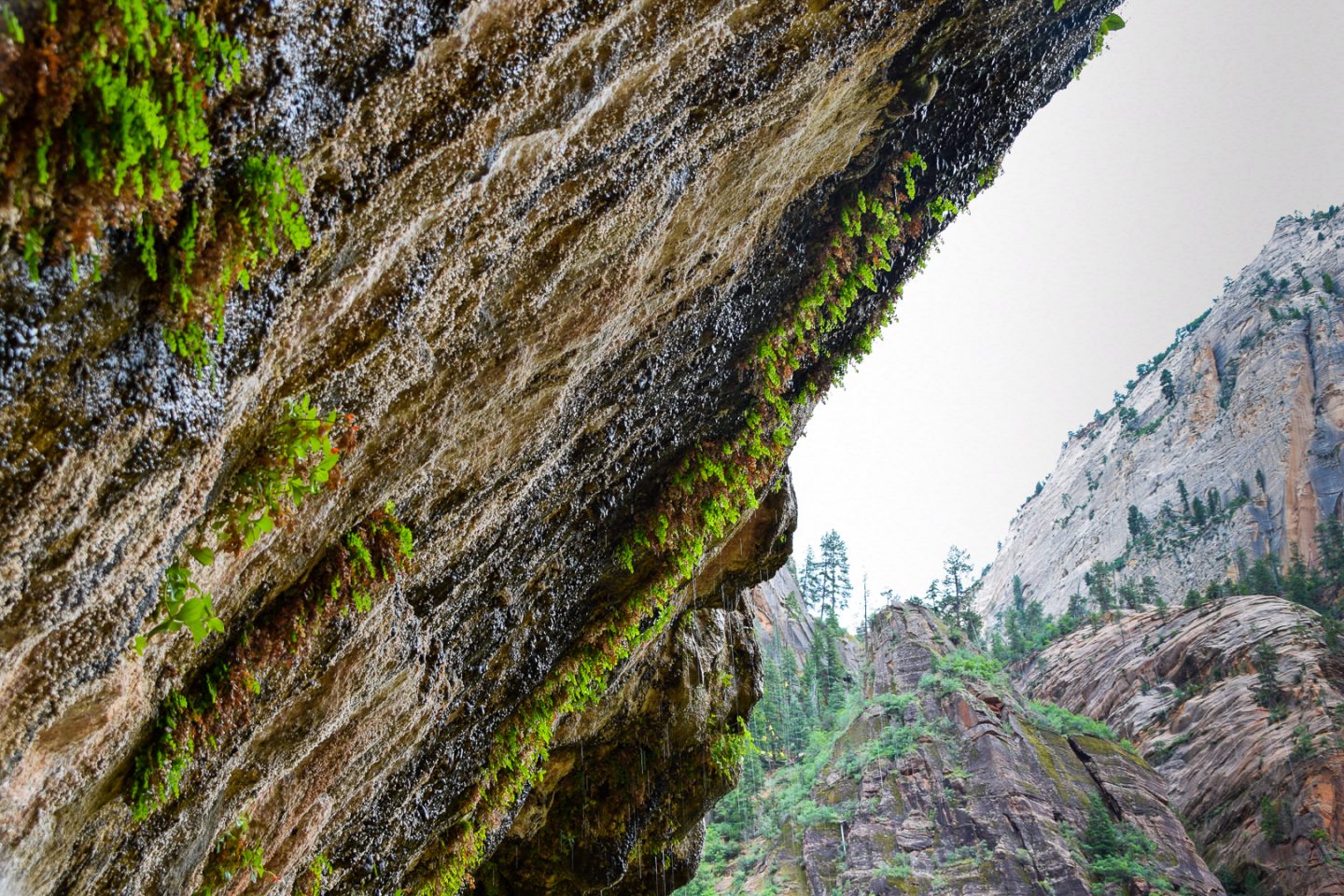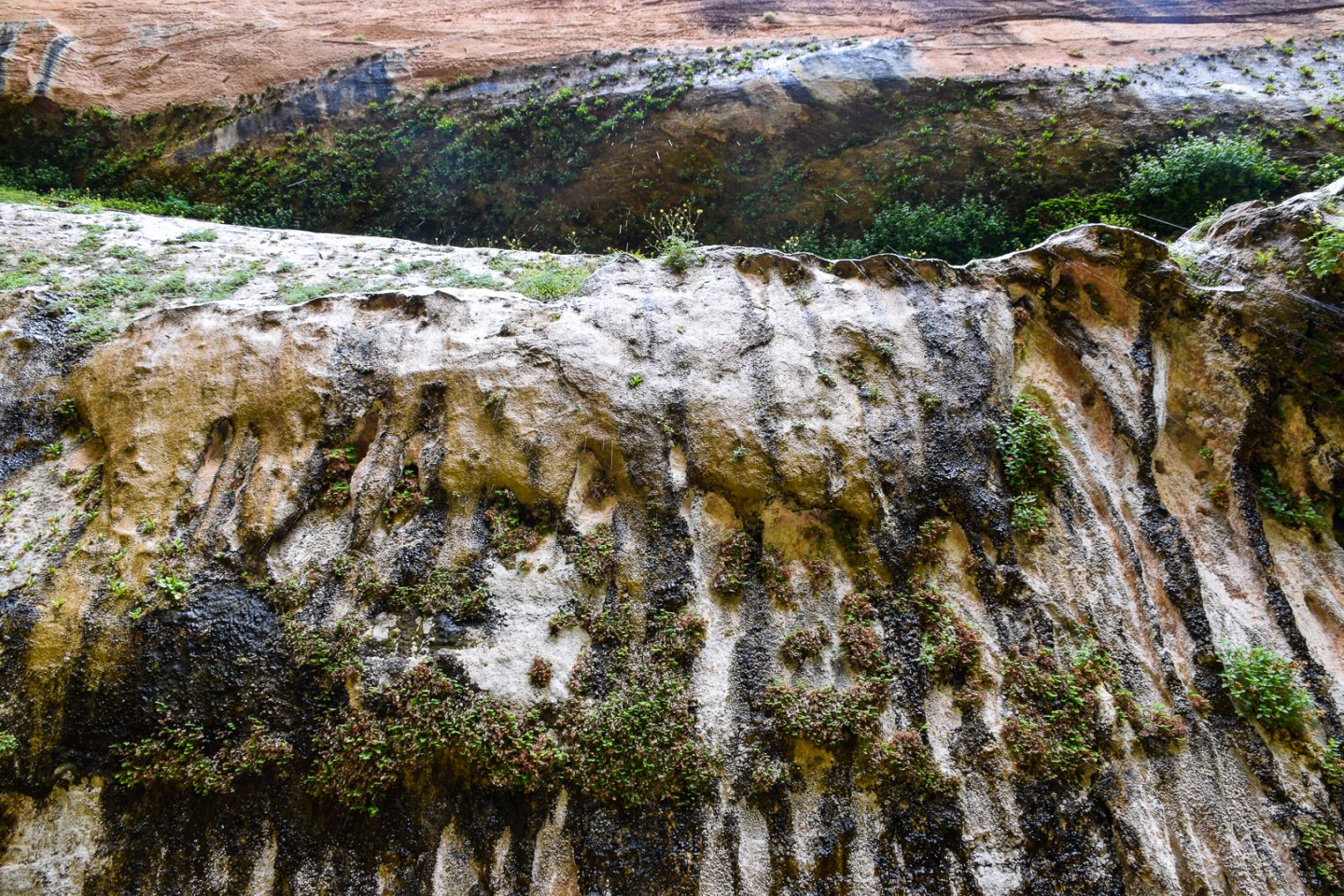 There is a town called Springdale on one side of the park and you can walk there to check it out. Just by the parking lot area we spotted this guy!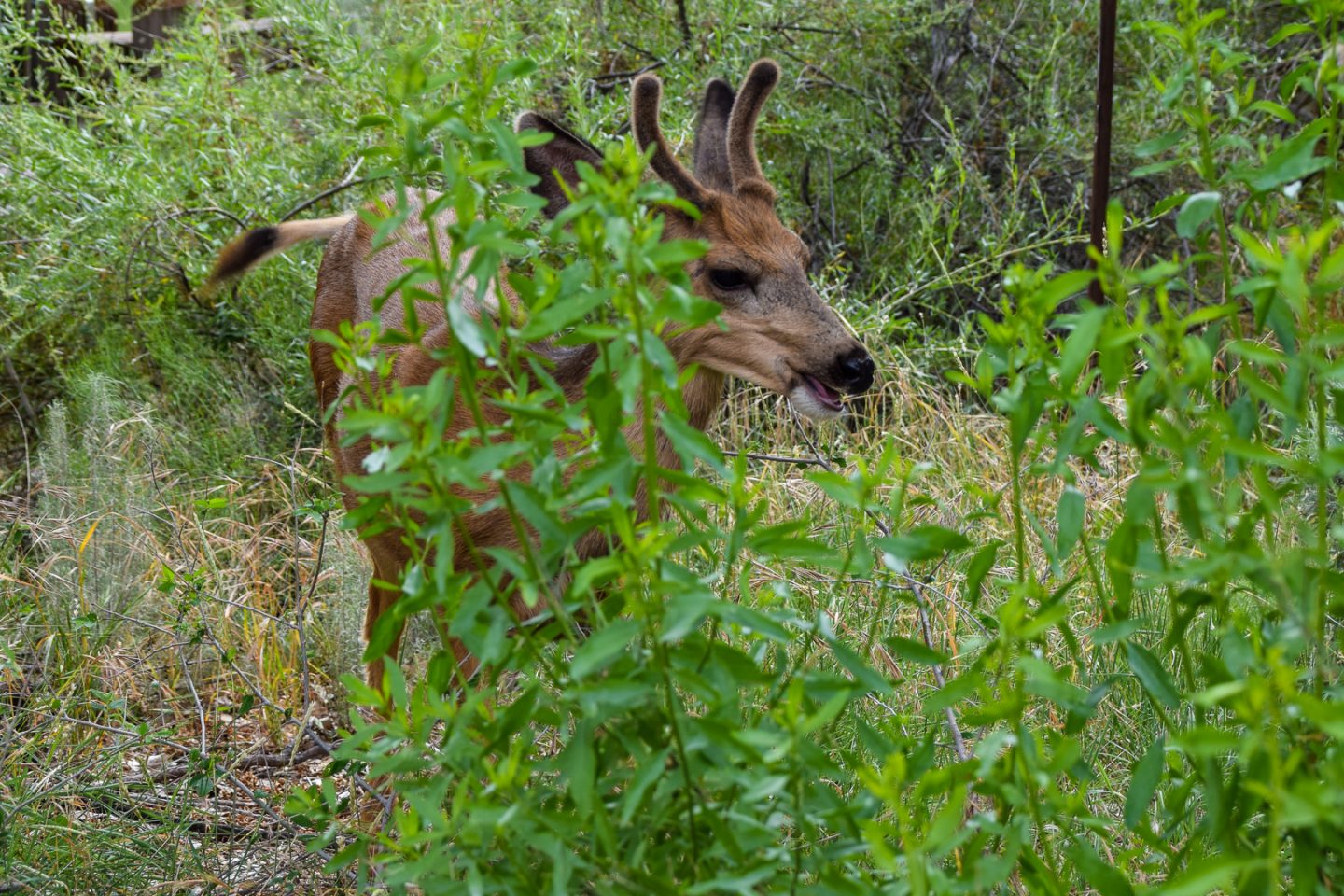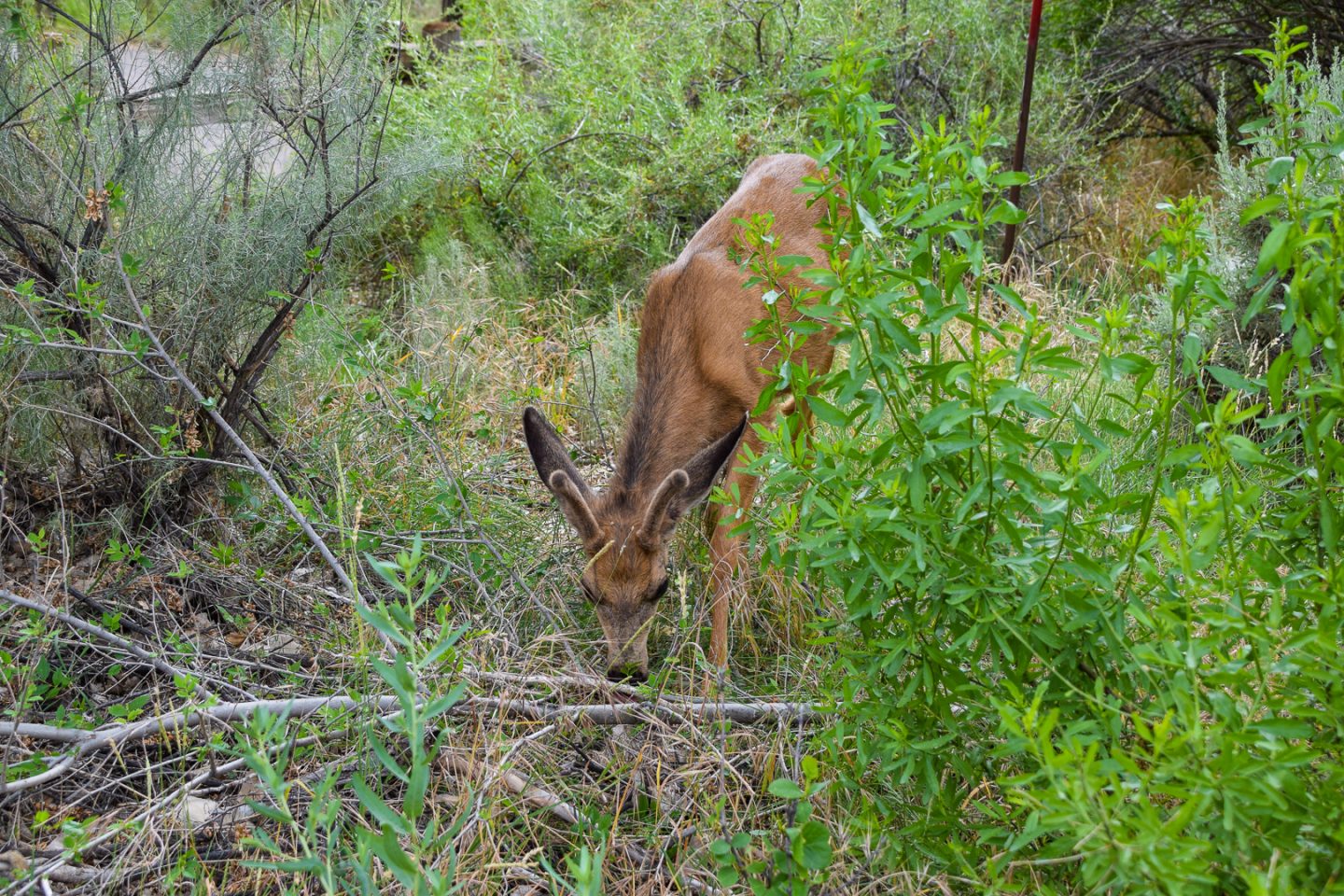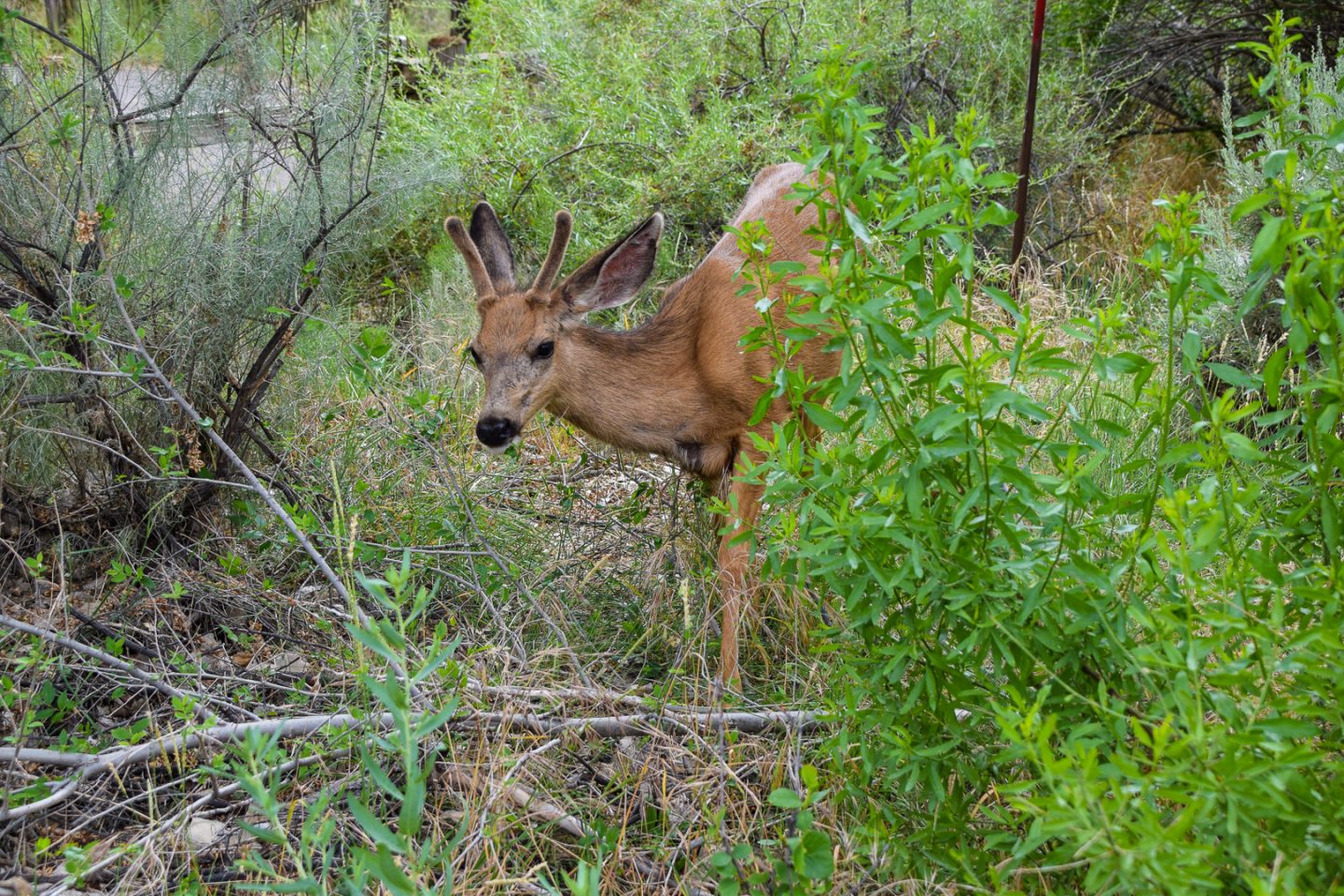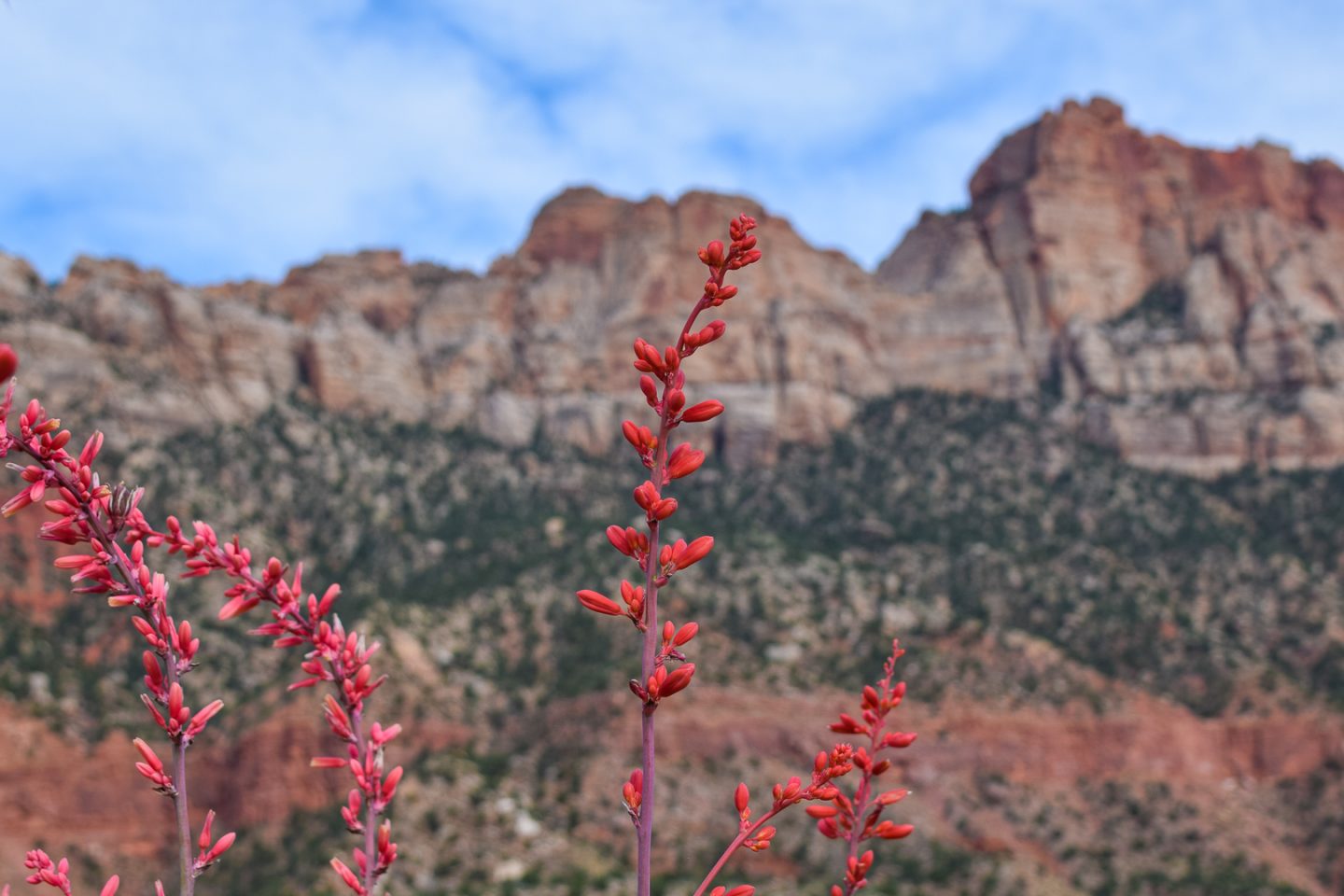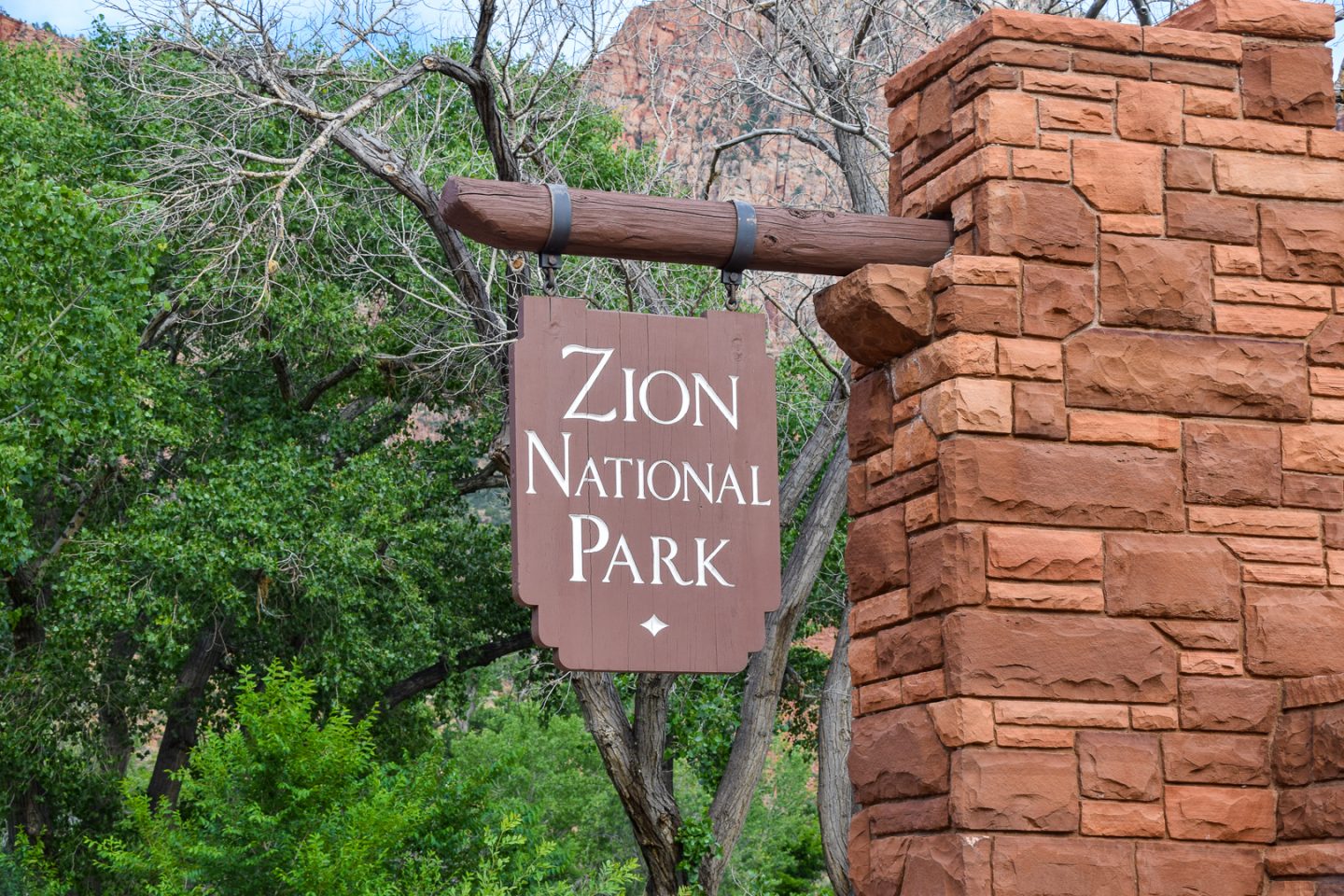 On our way out I stopped for a picture of the Checkerboard Mesa.
Everything in Zion was so pretty! We stayed in an Air B&B that was close to both Zion and Bryce. Come back next week for pictures from Bryce!
Have you been to Zion National Park?