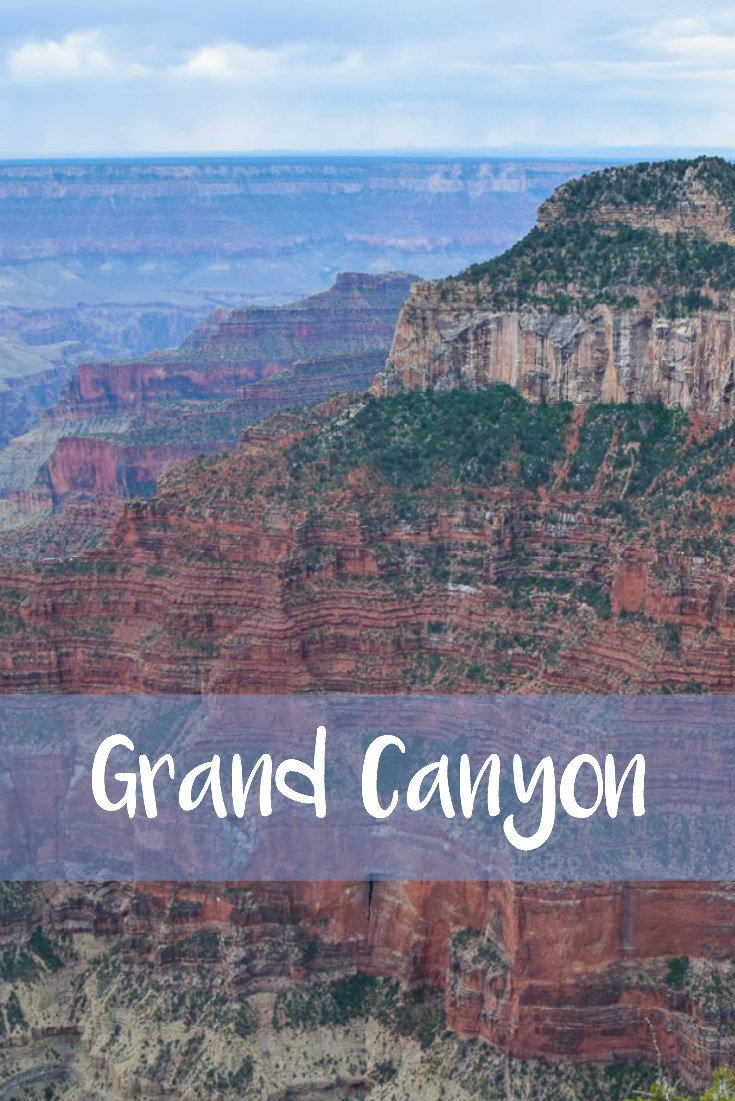 When we went to Las Vegas, we flew there, but we rented a car and drove back home in order to visit National Parks along the way. The first stop we made was at the north rim of the Grand Canyon. Dave and I had been to the south rim of the Grand Canyon before and our kids had not been there before. We were all excited to see it.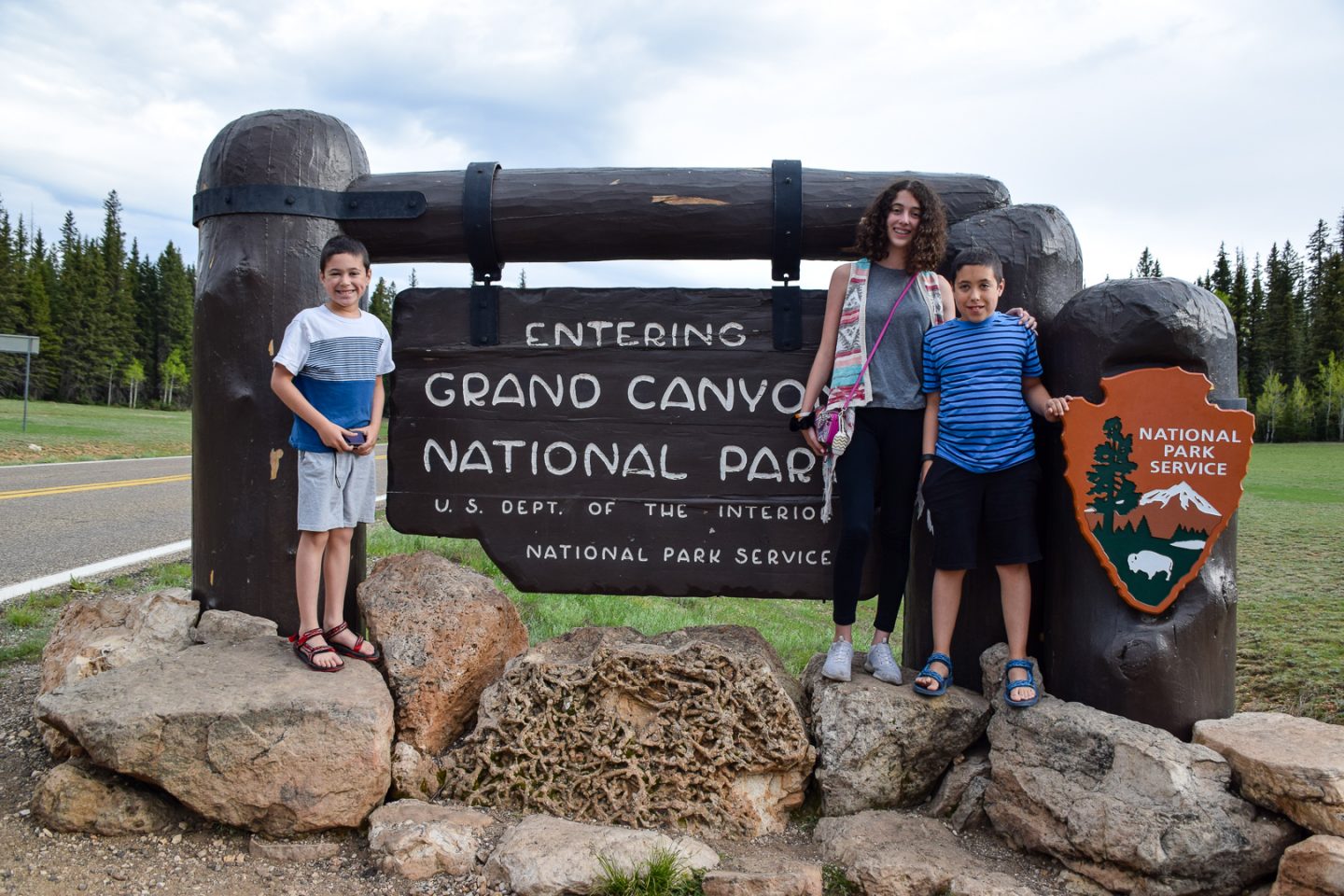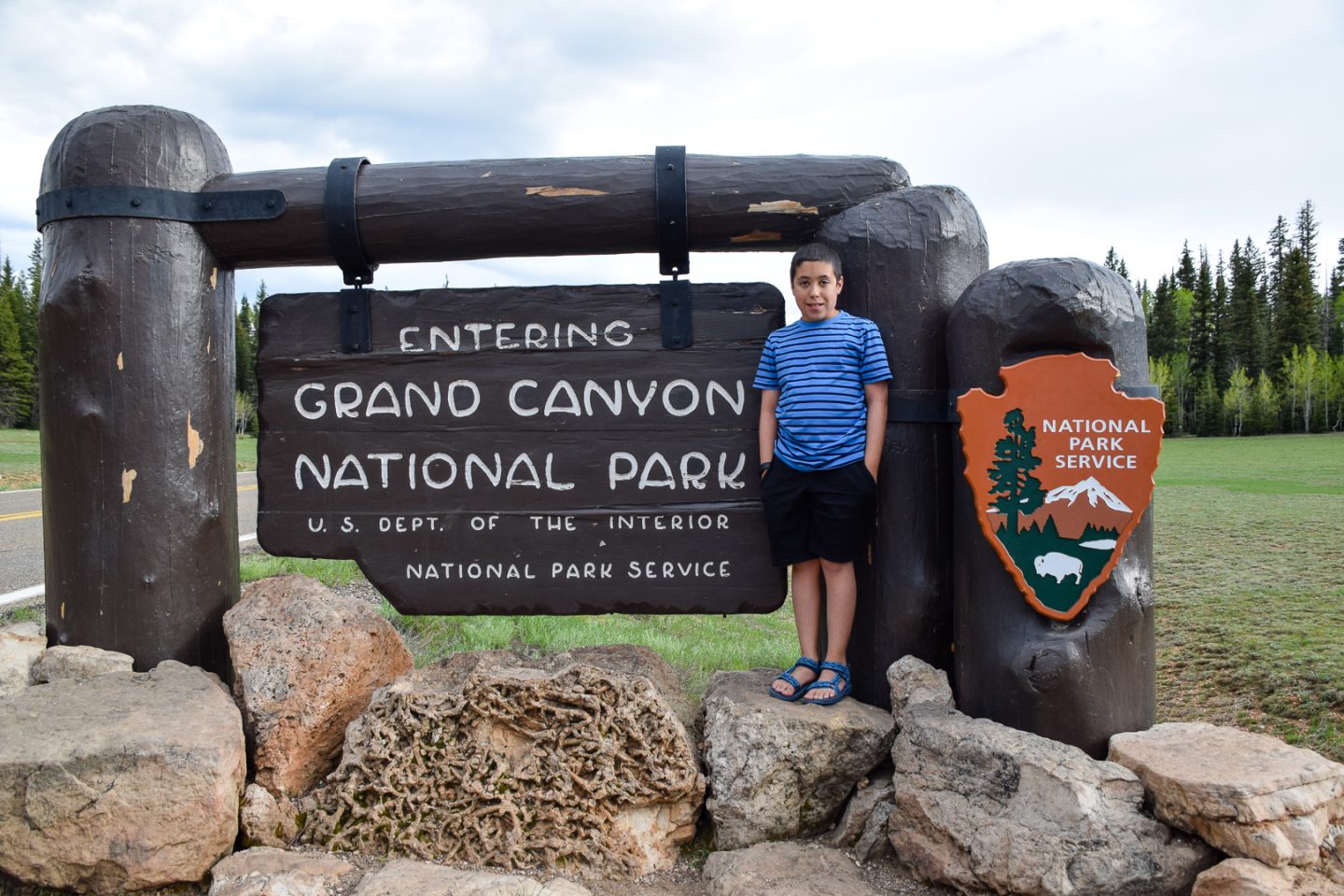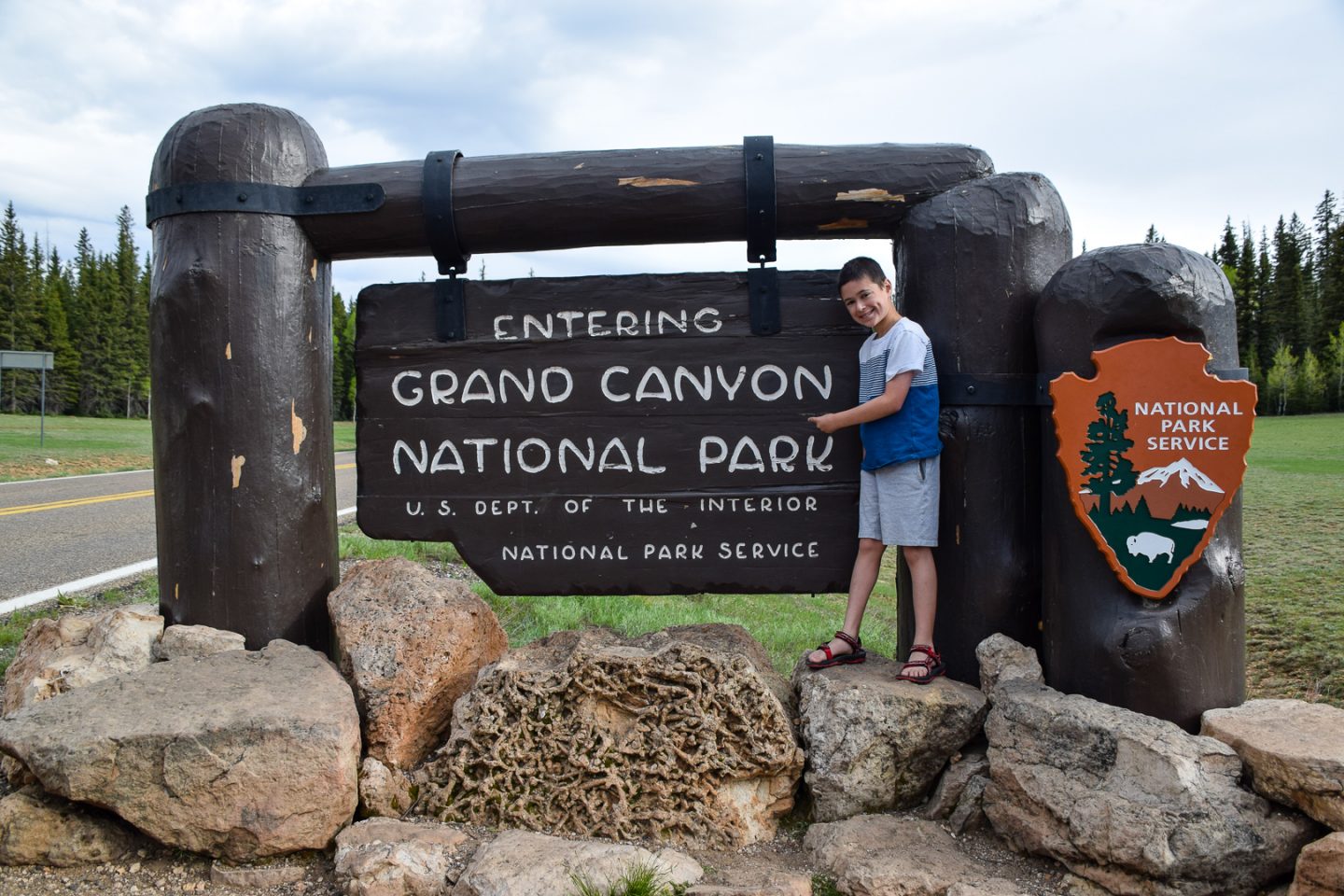 We walked along a path so that we could see the canyon.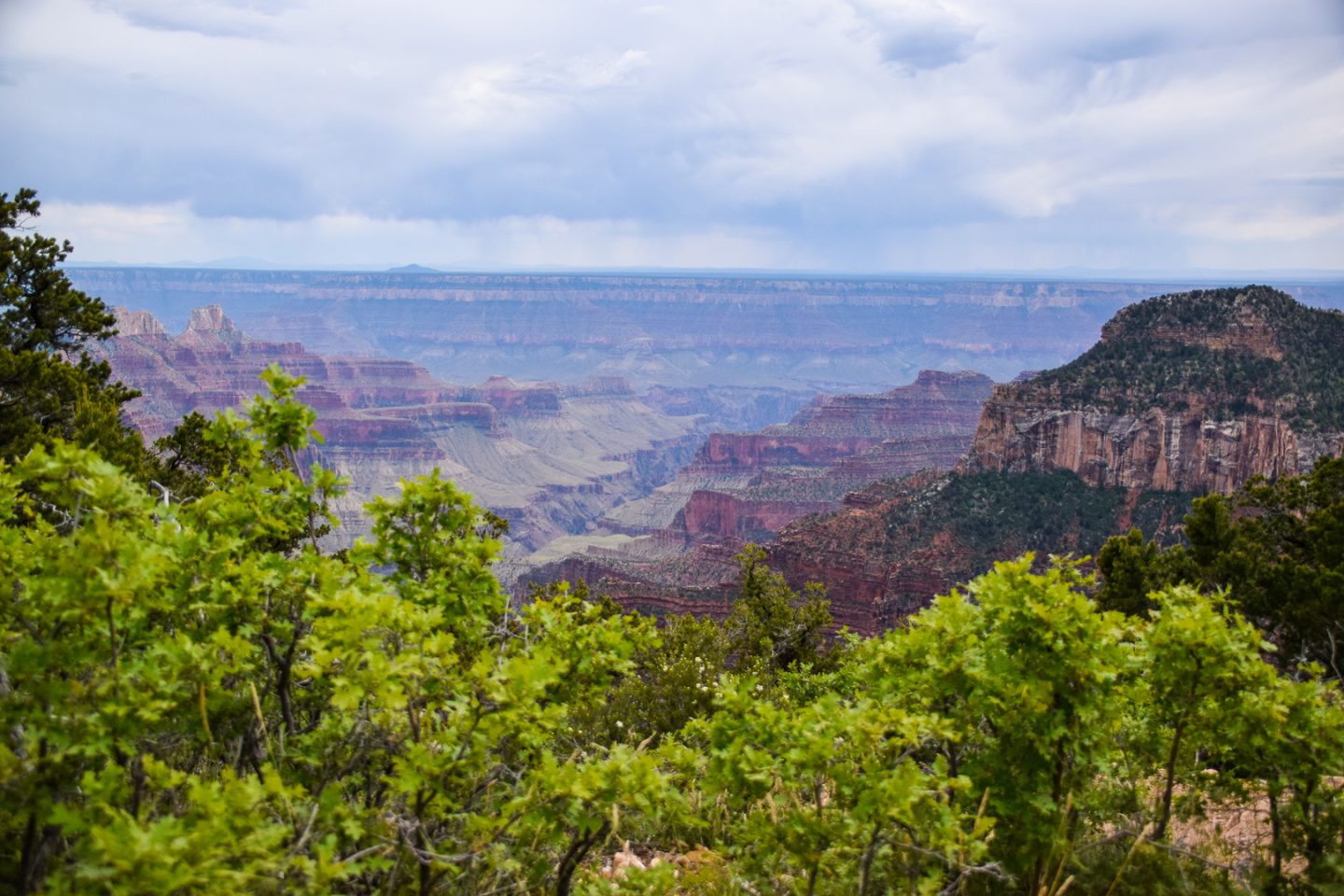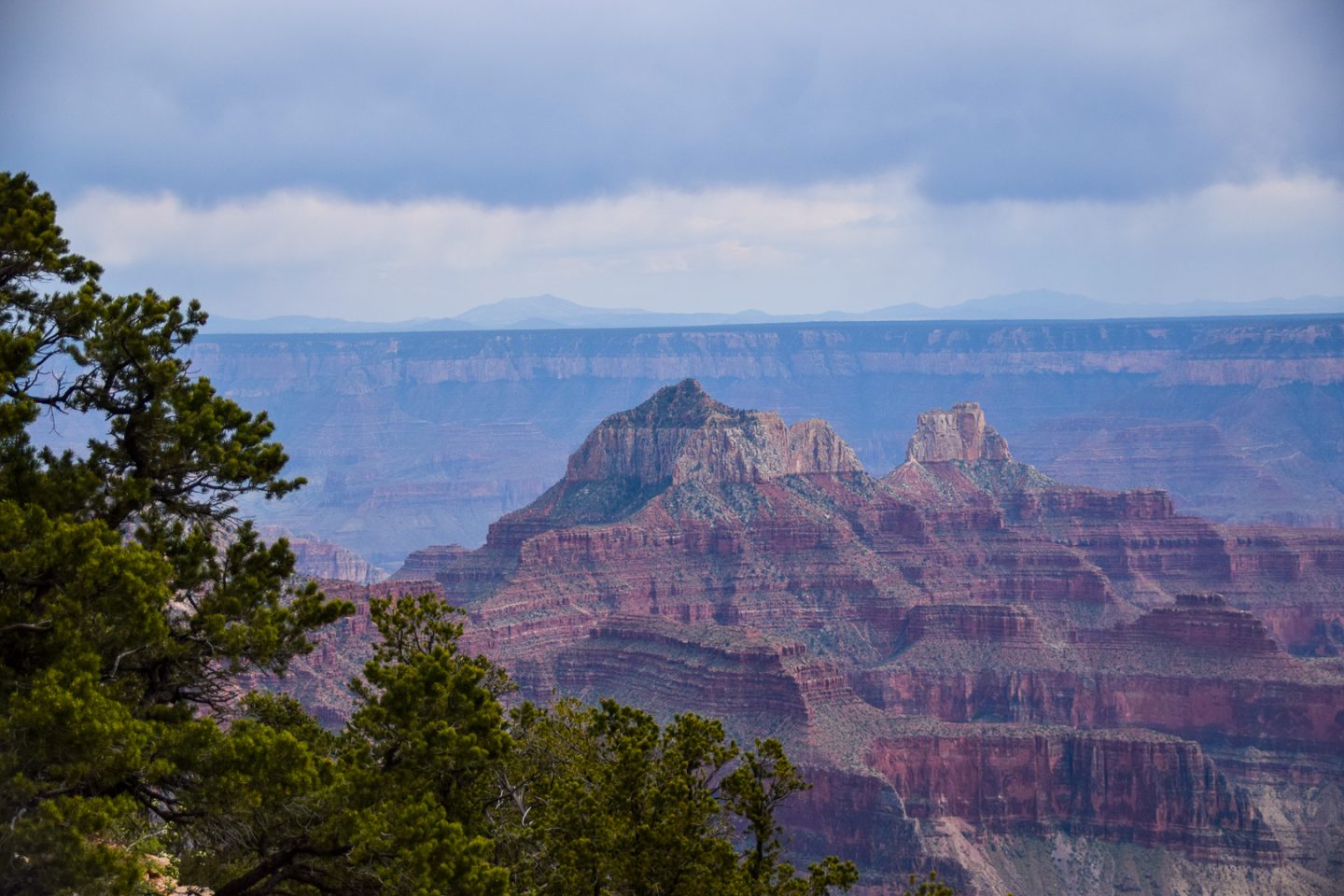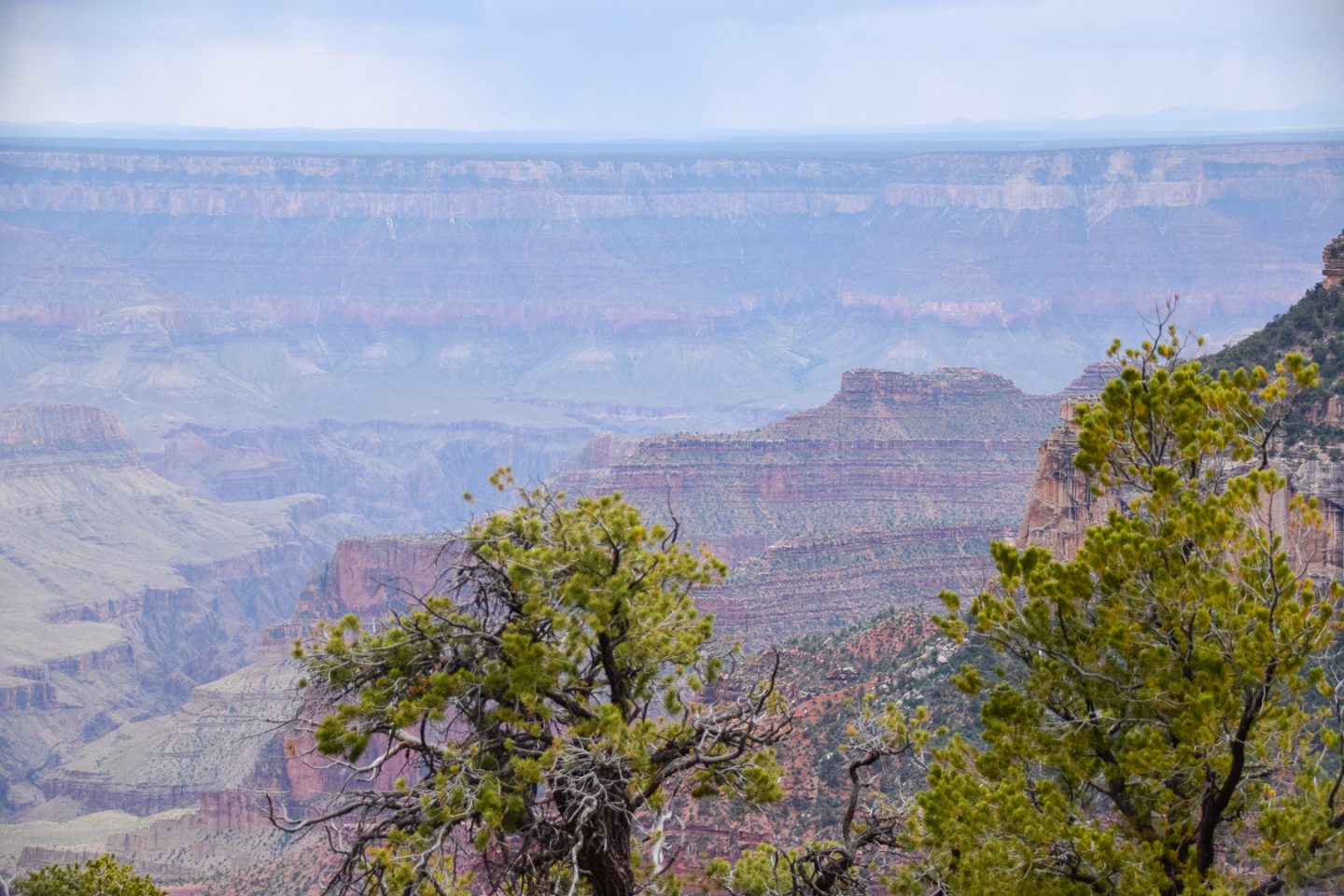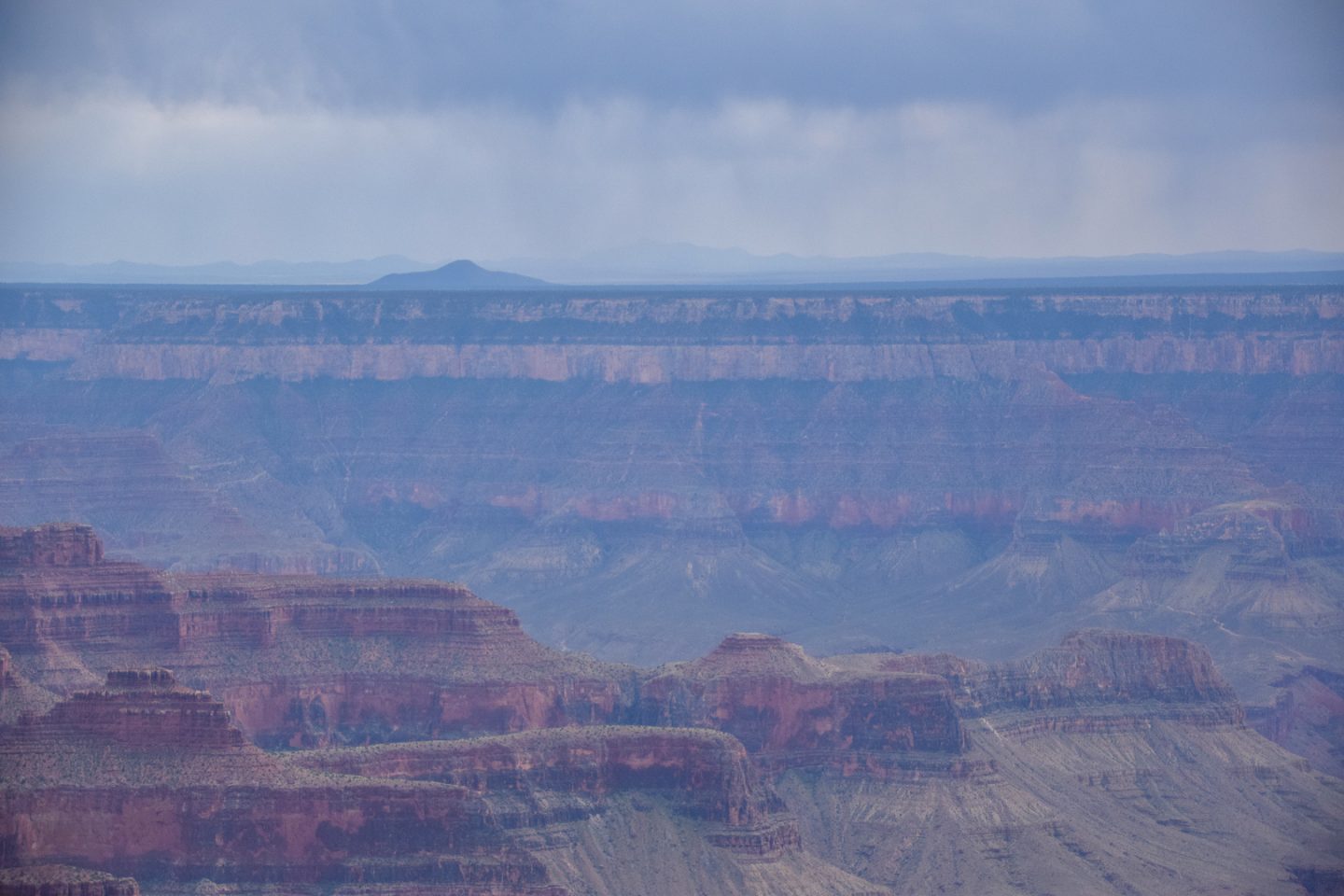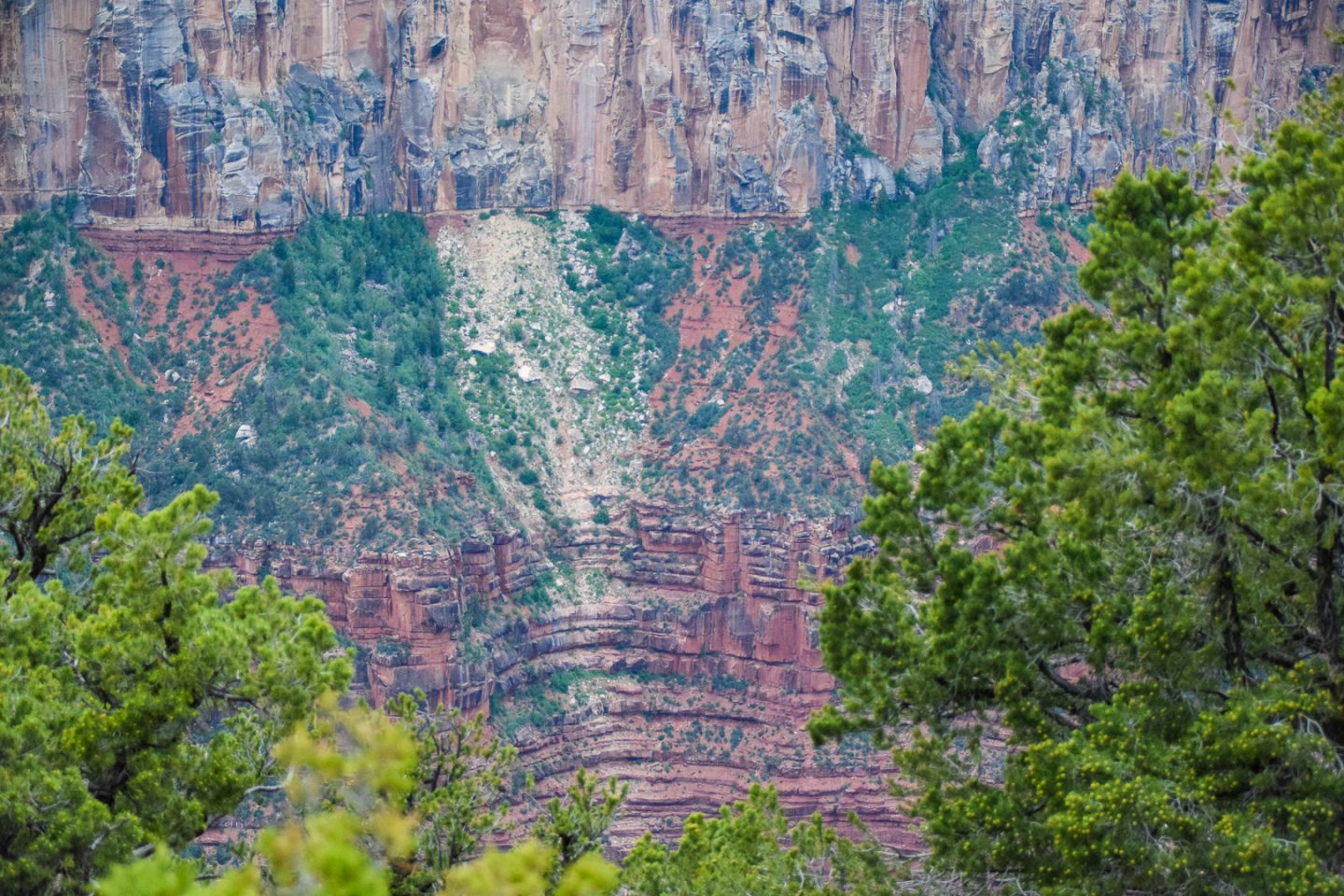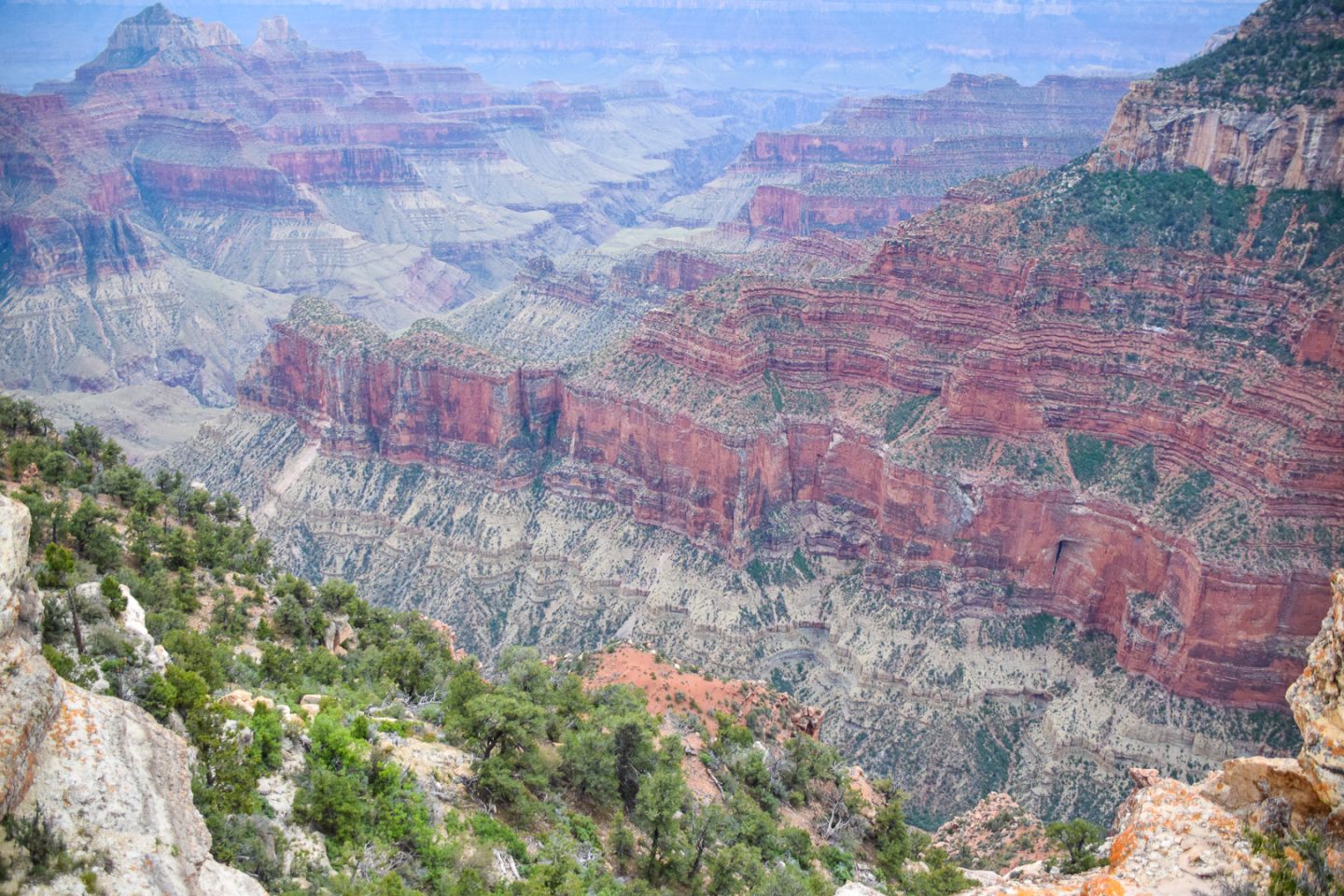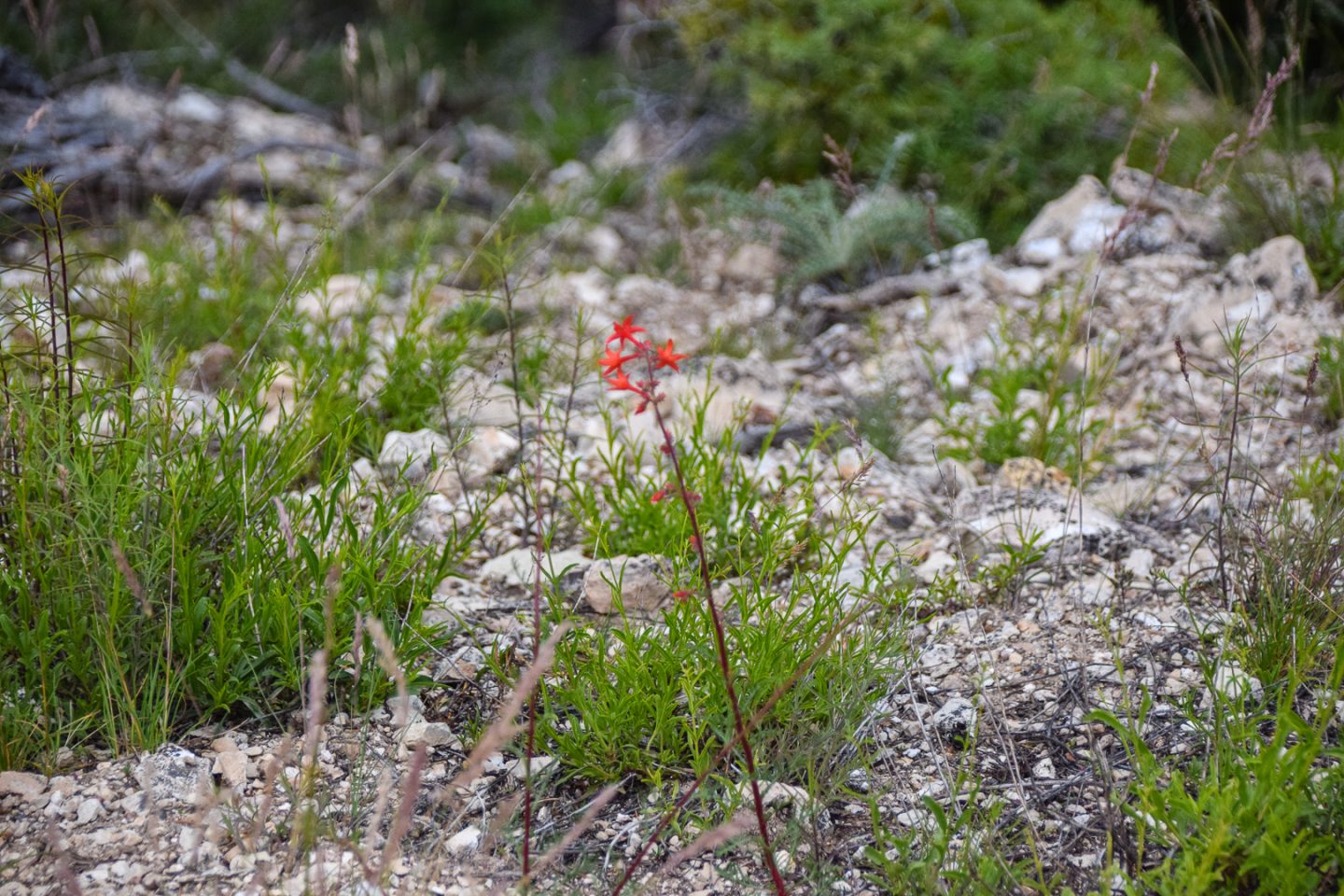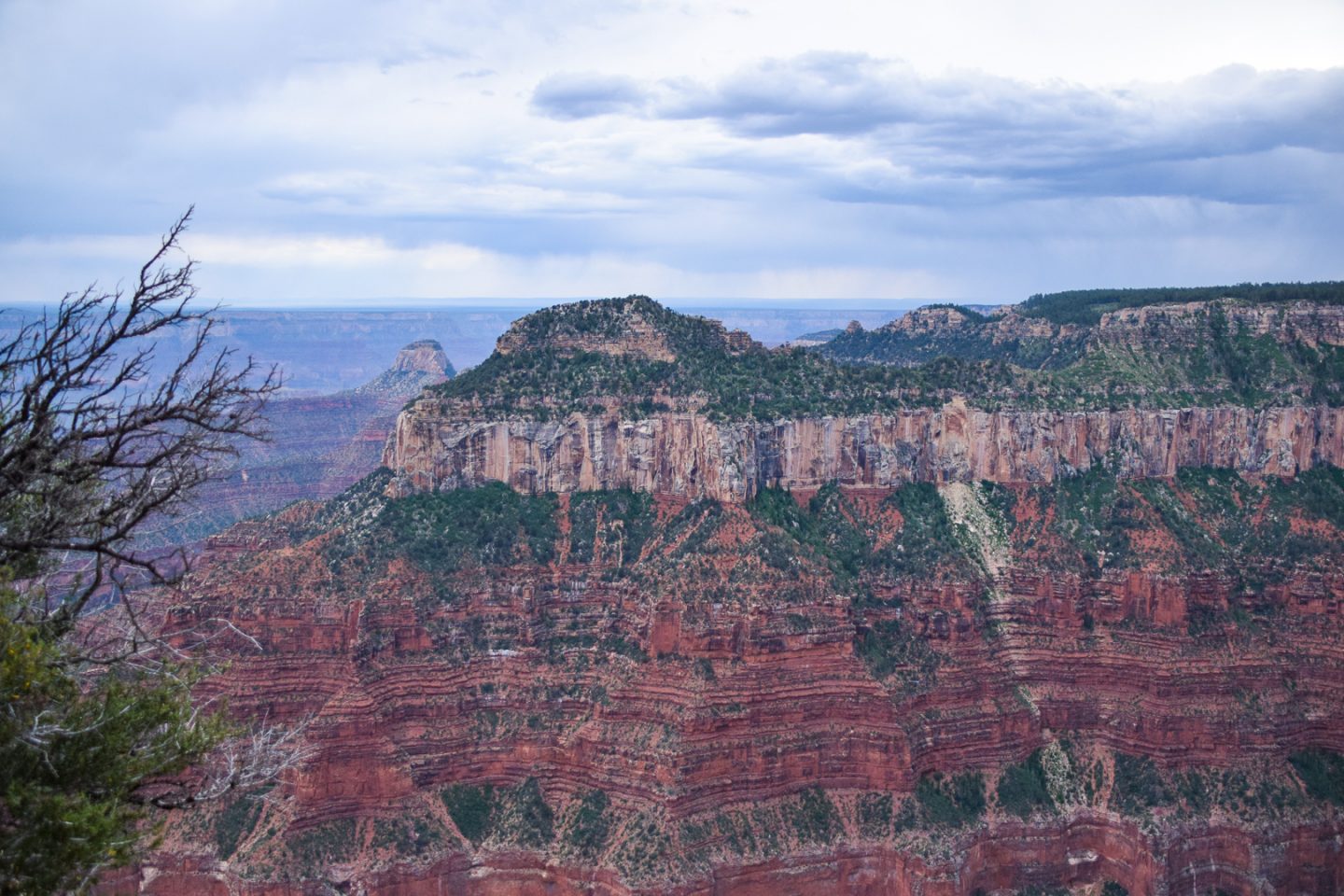 It was Father's Day, so I got a picture of the kids with Dave. Then a man nearby took a picture of all of us and it's one of my favorite pictures of us ever!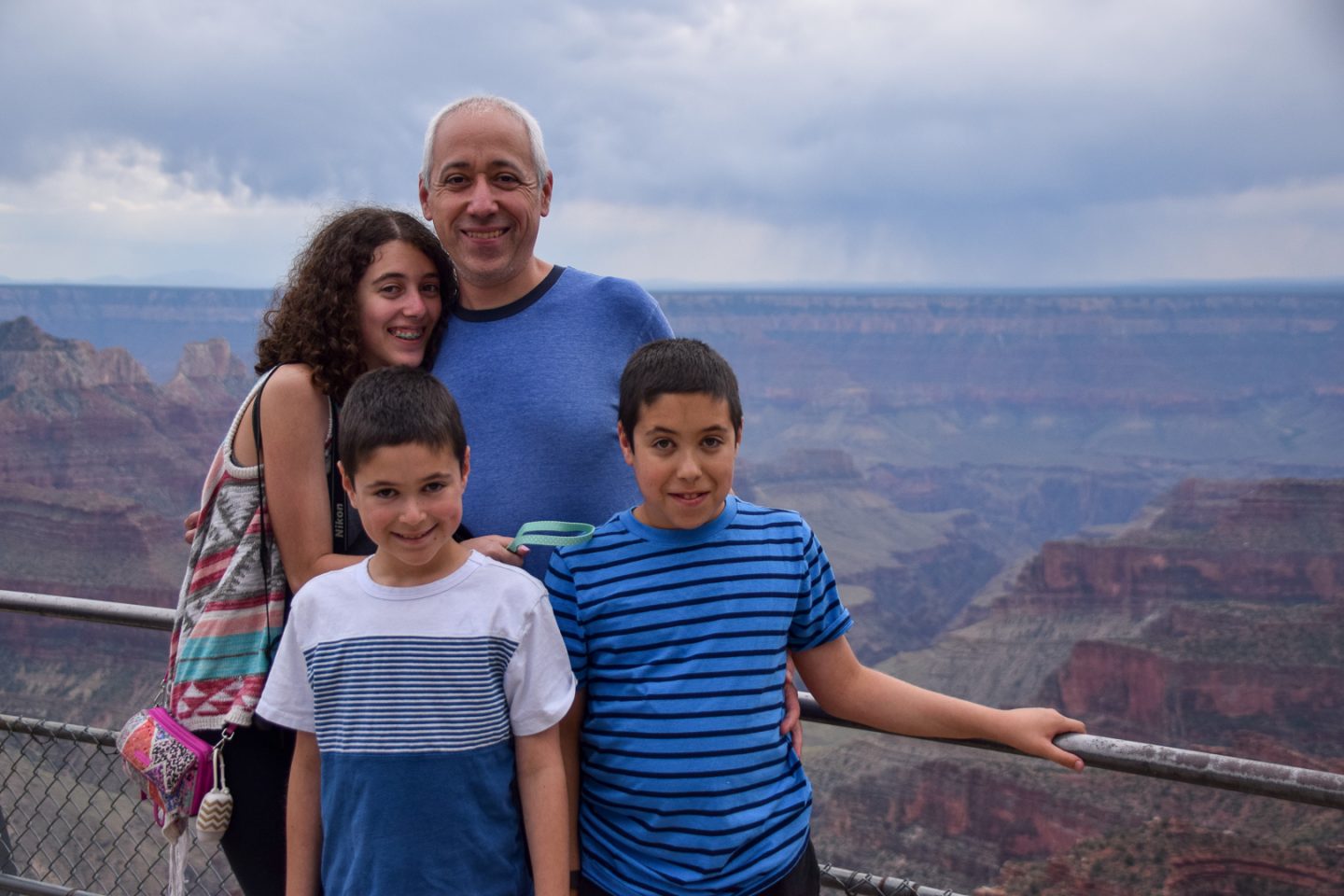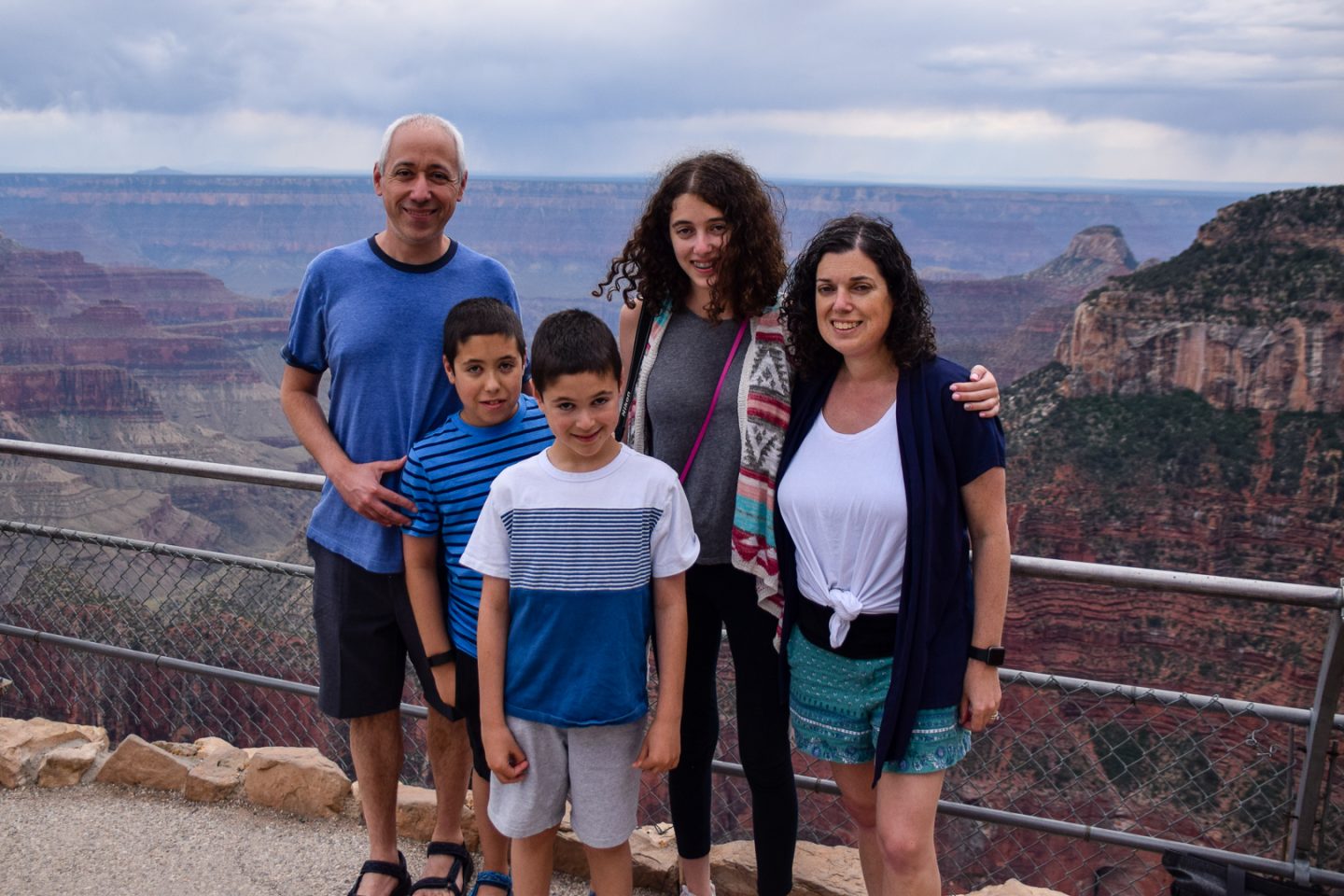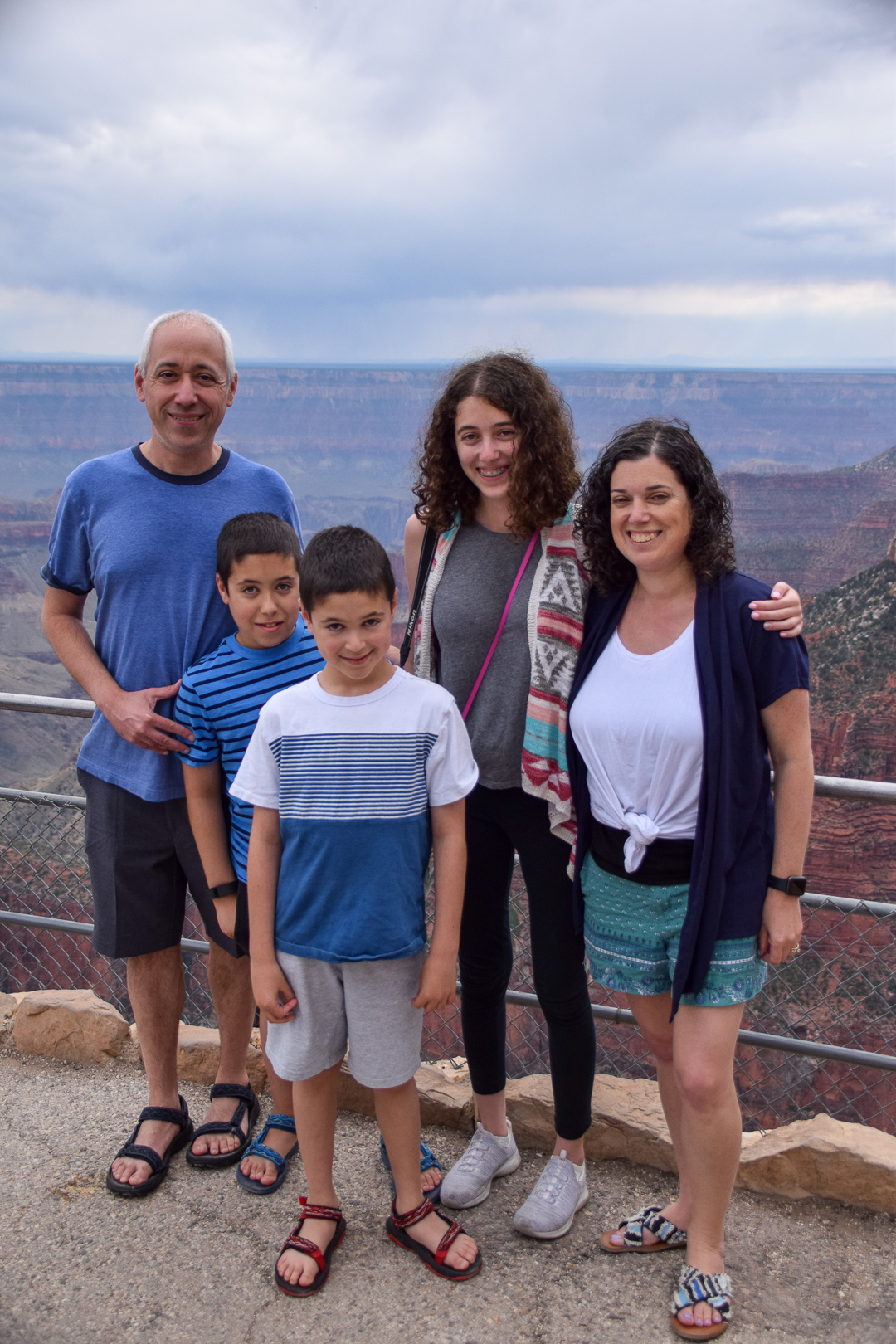 Pictures of people taking pictures!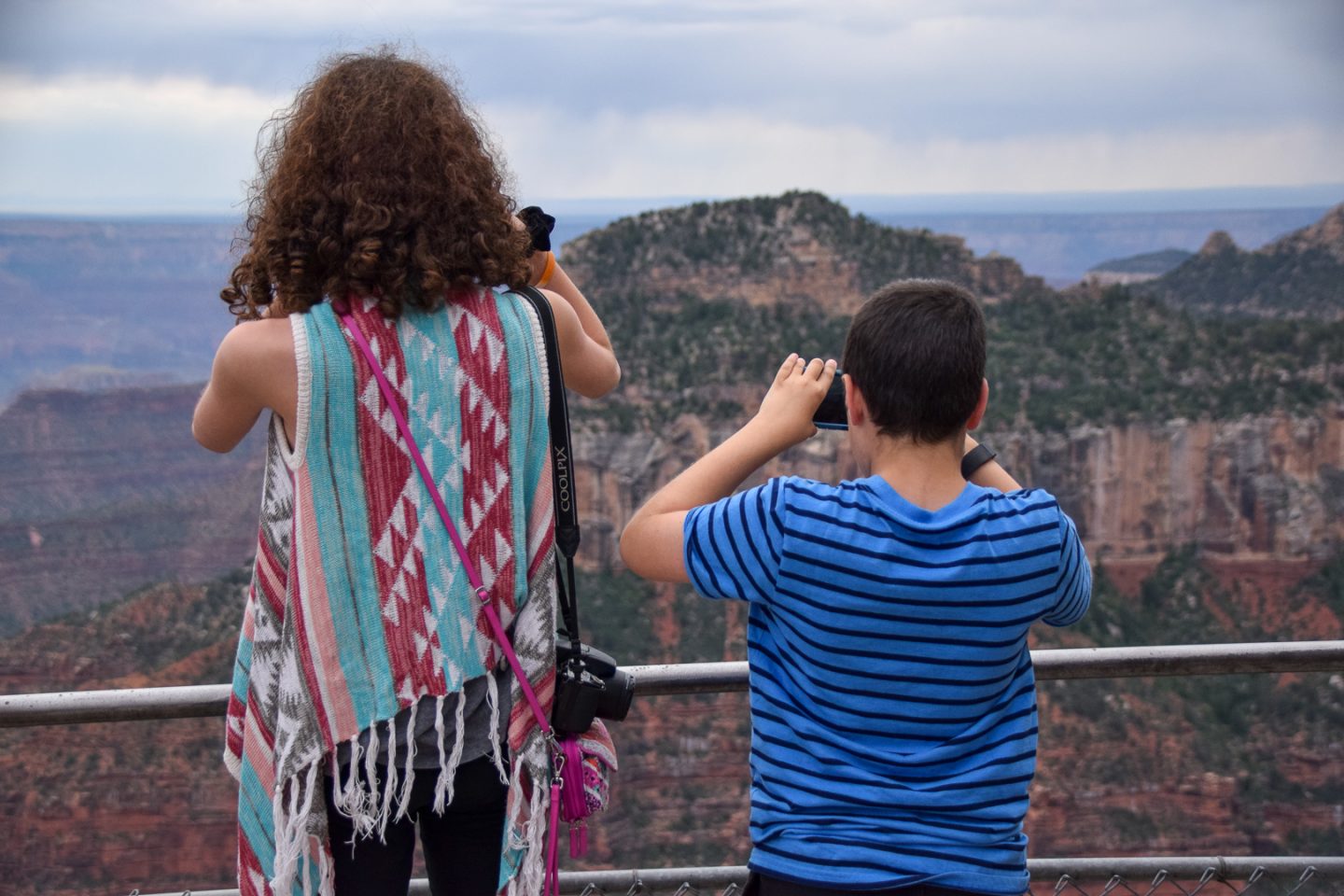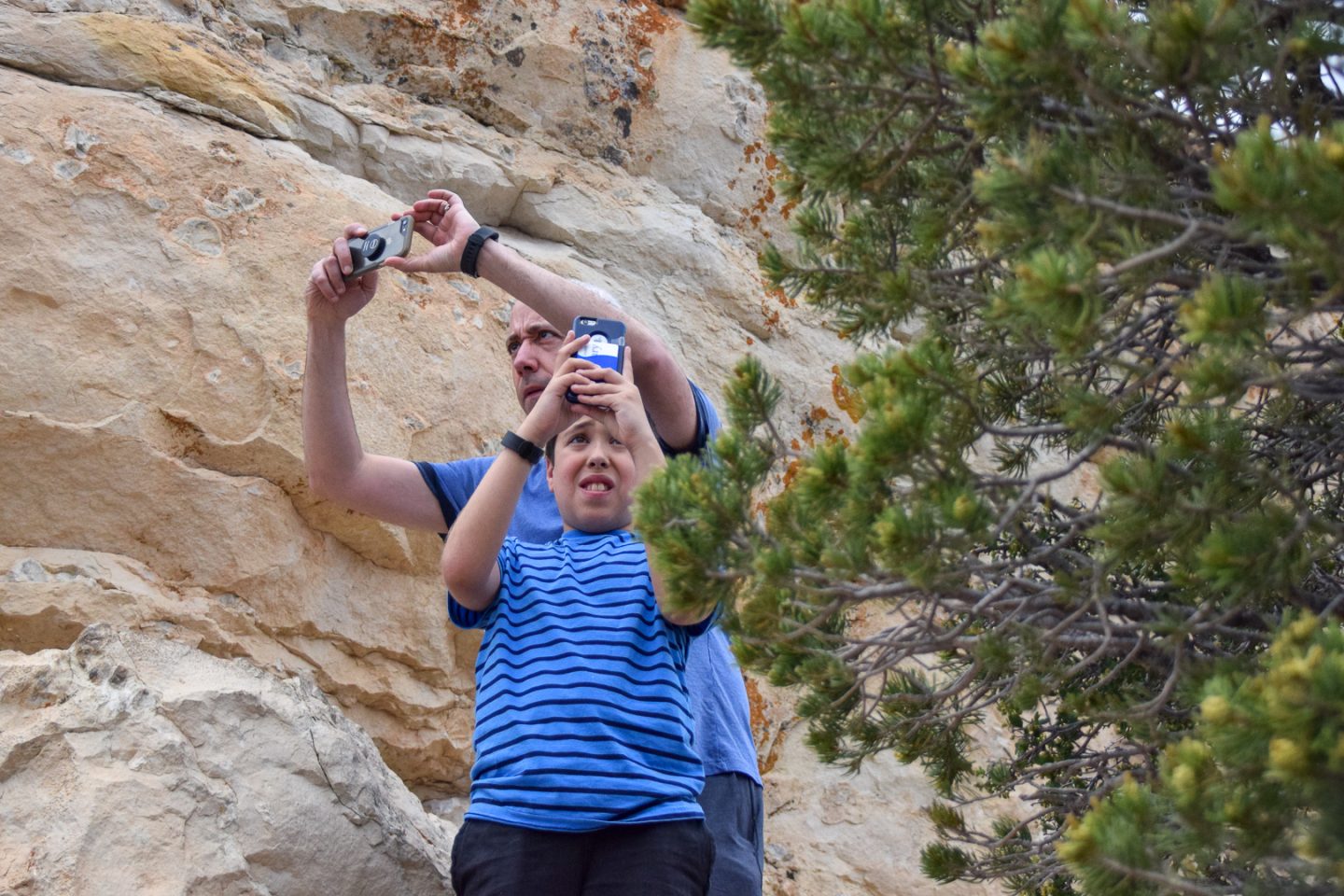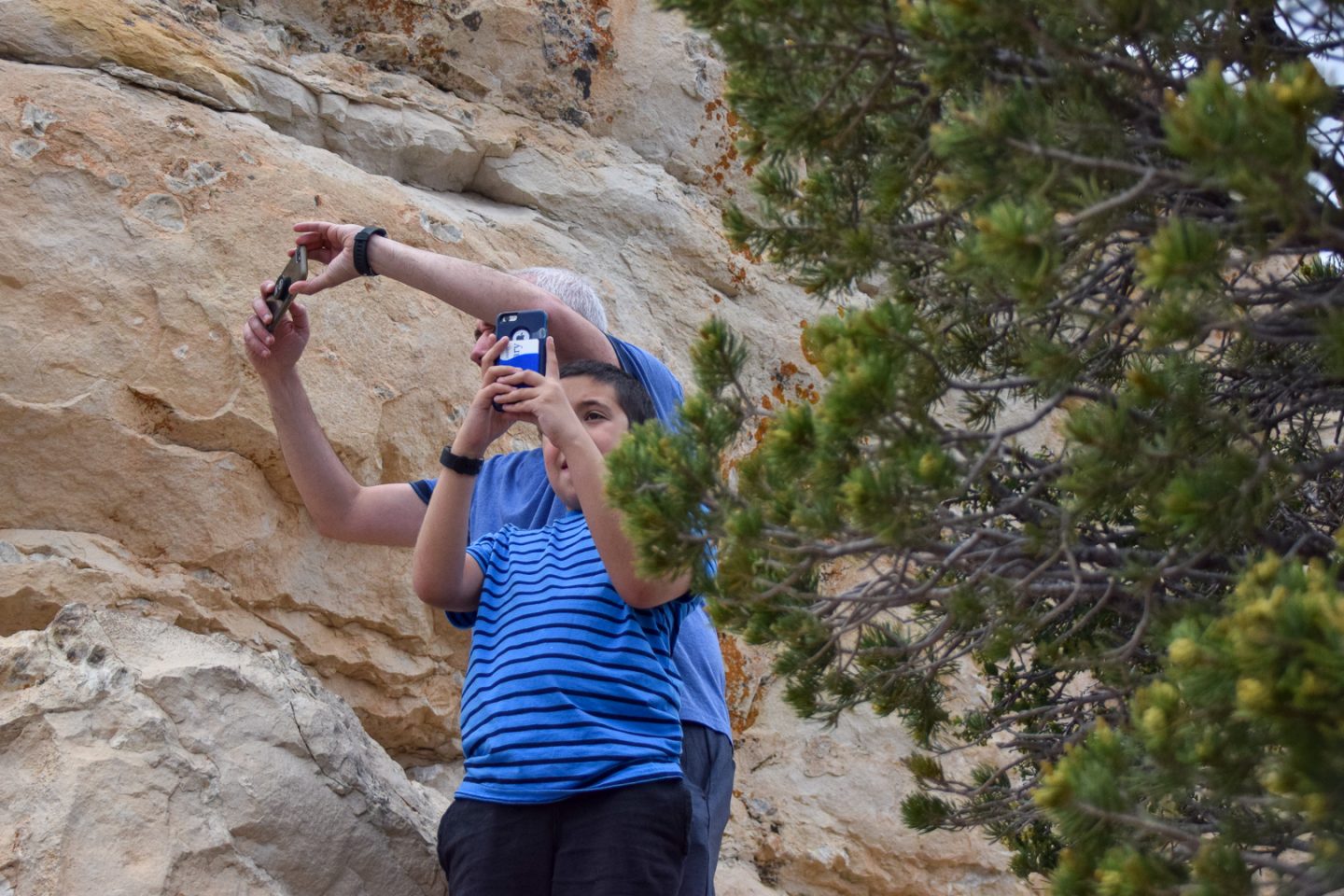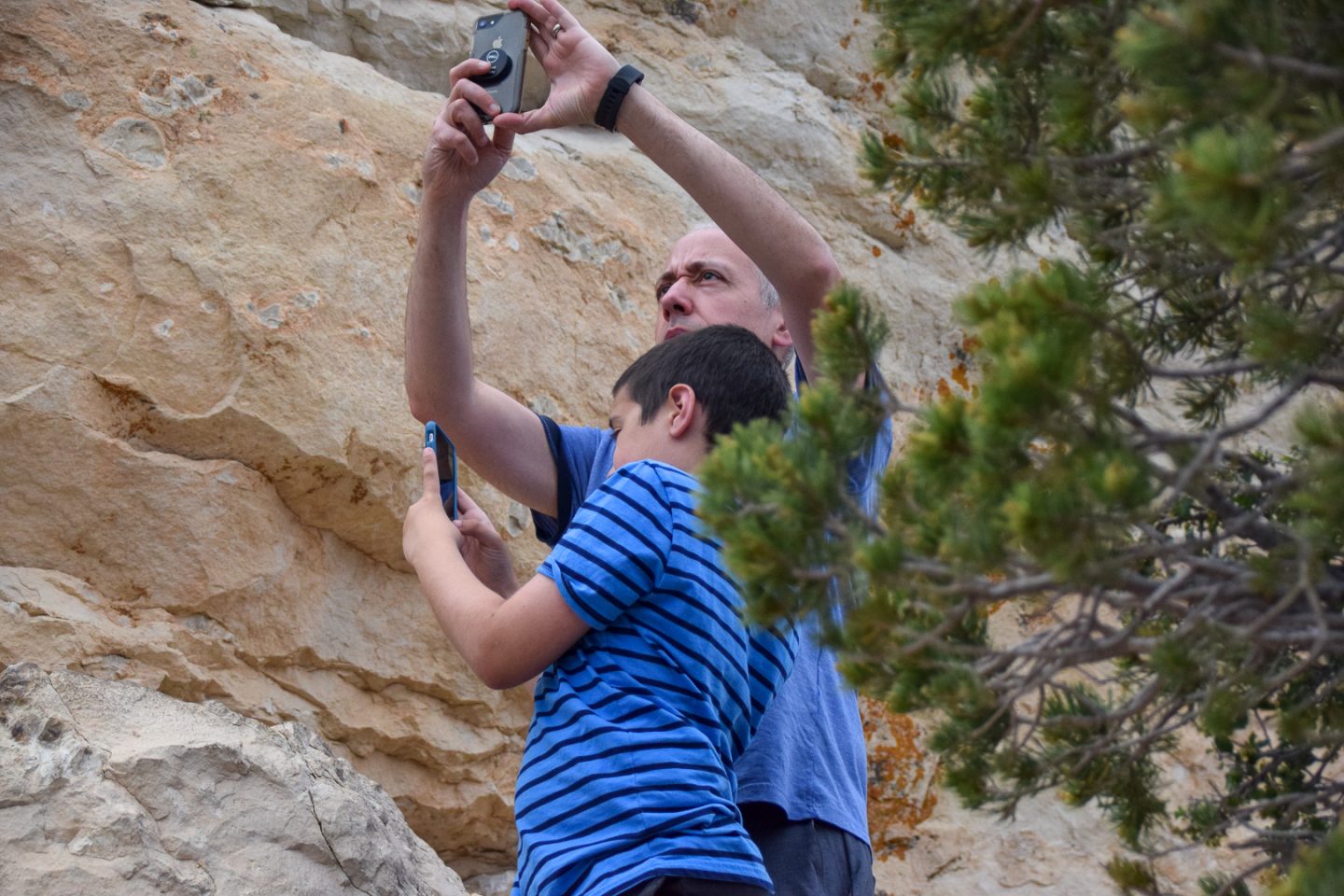 And more pictures of each of us: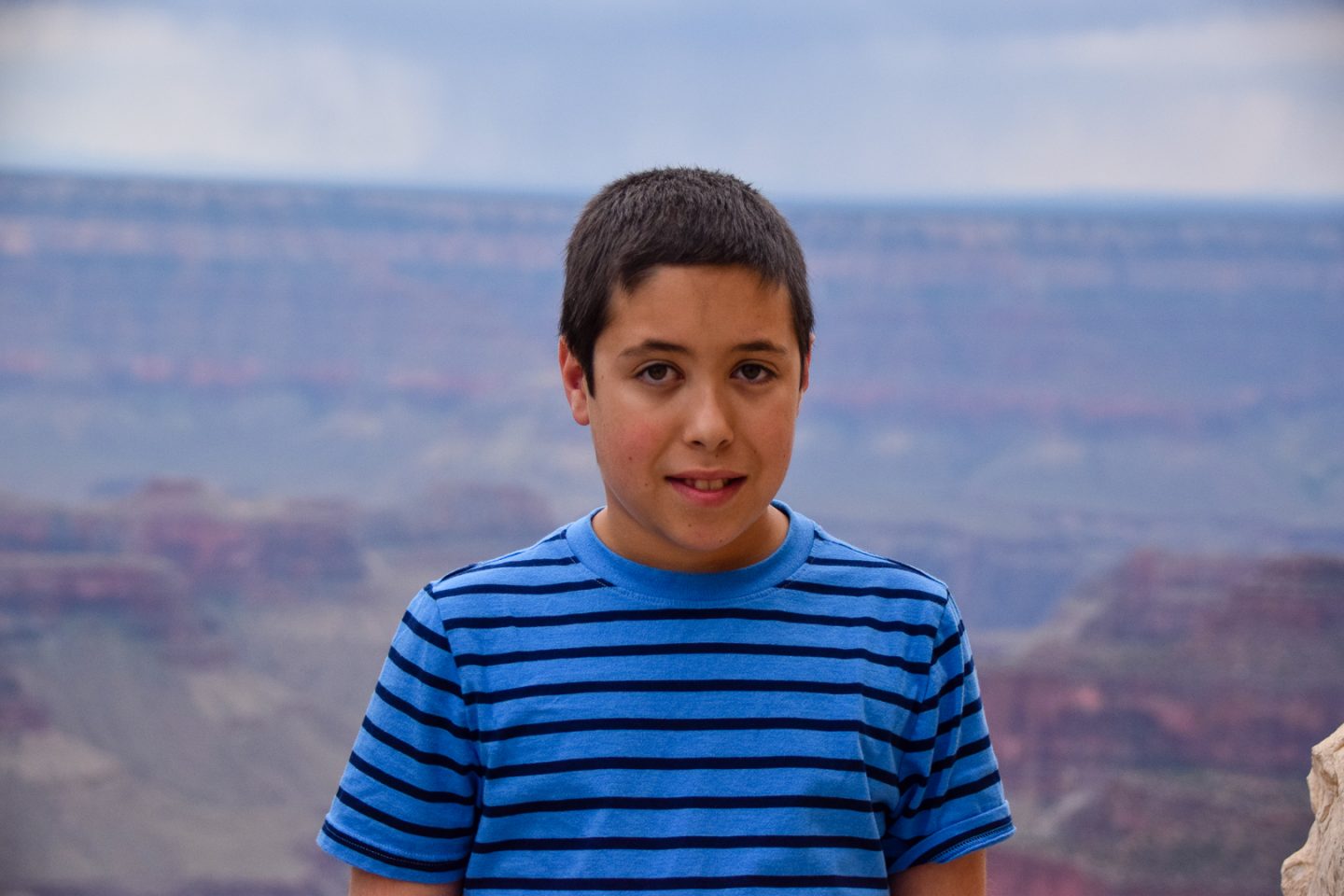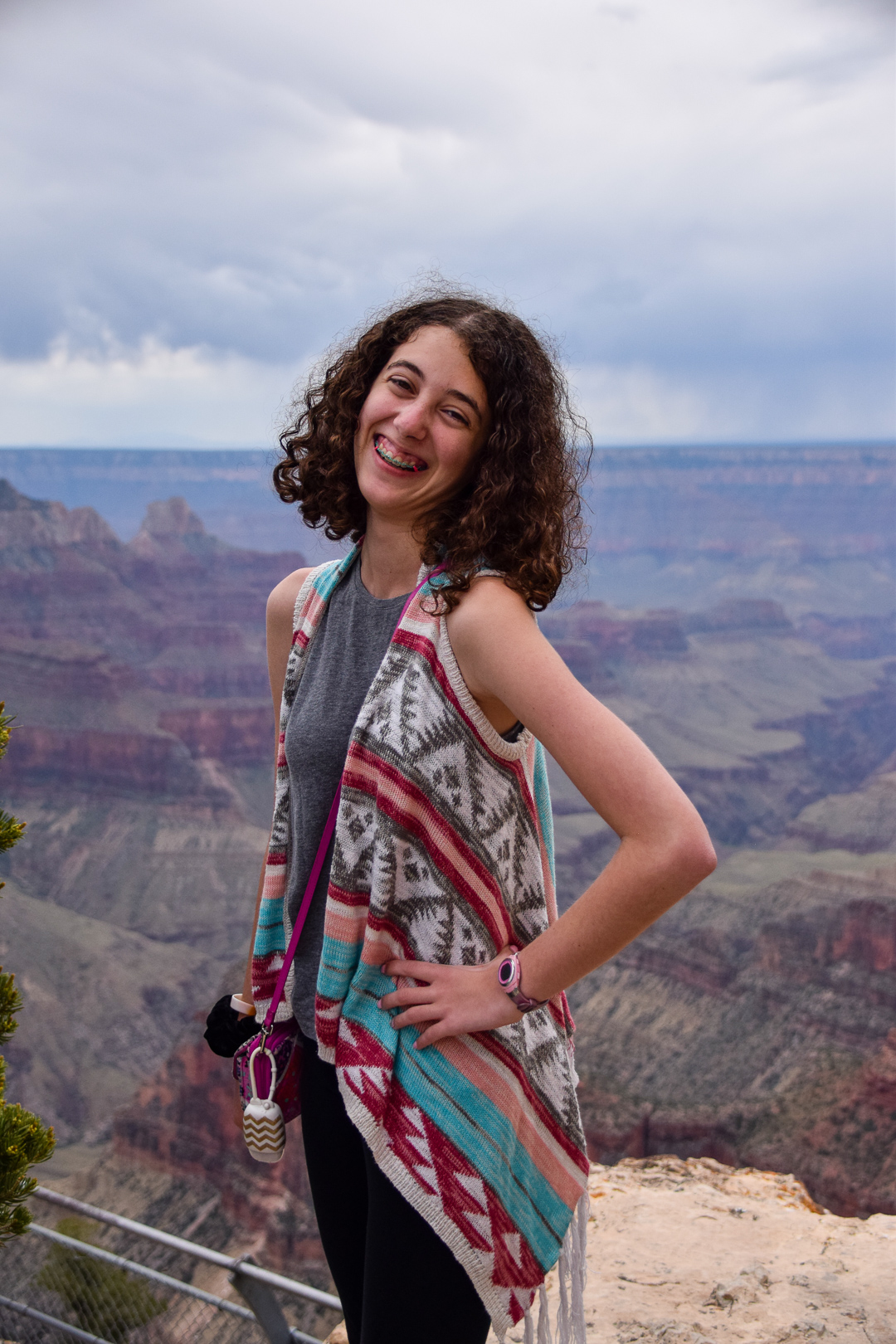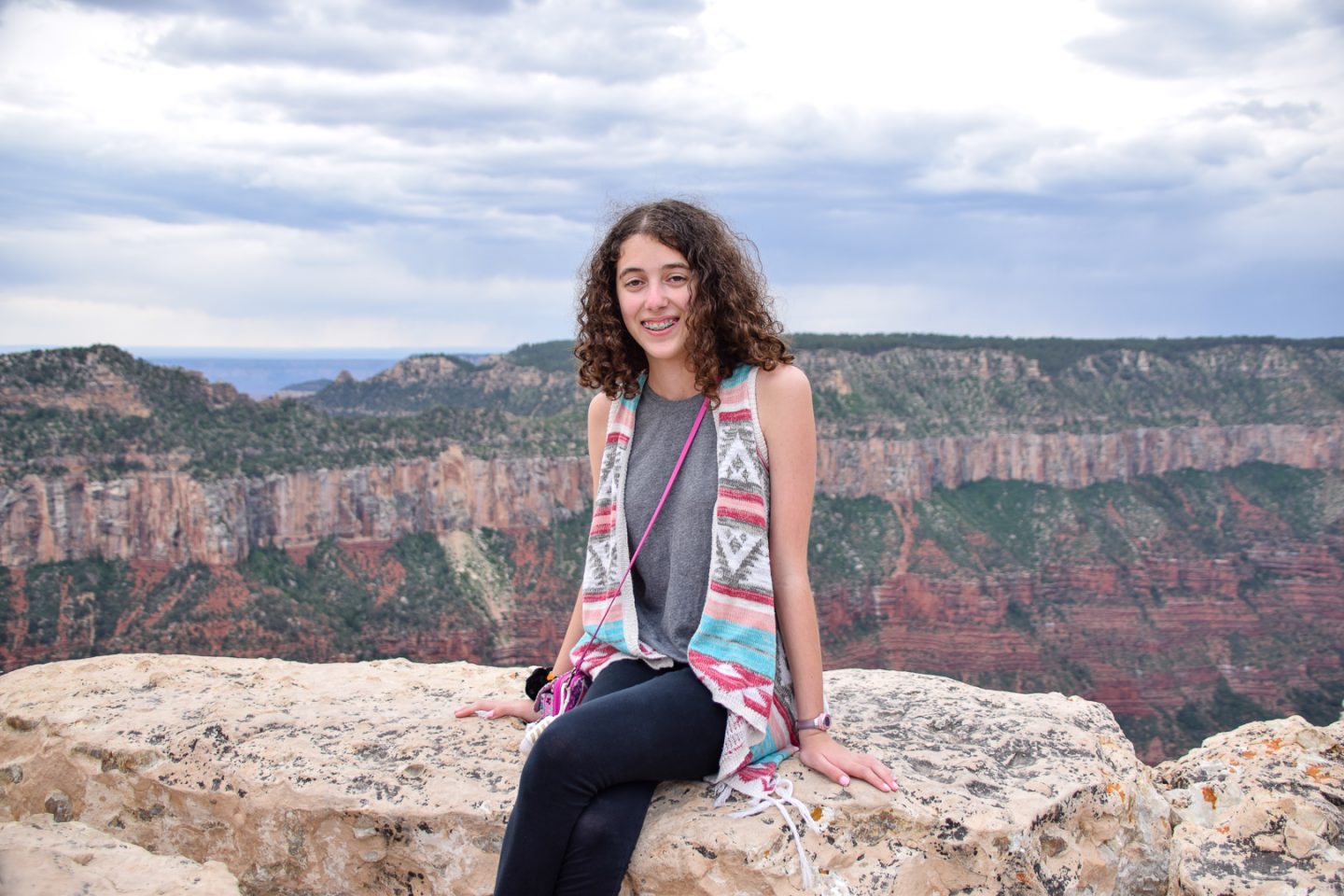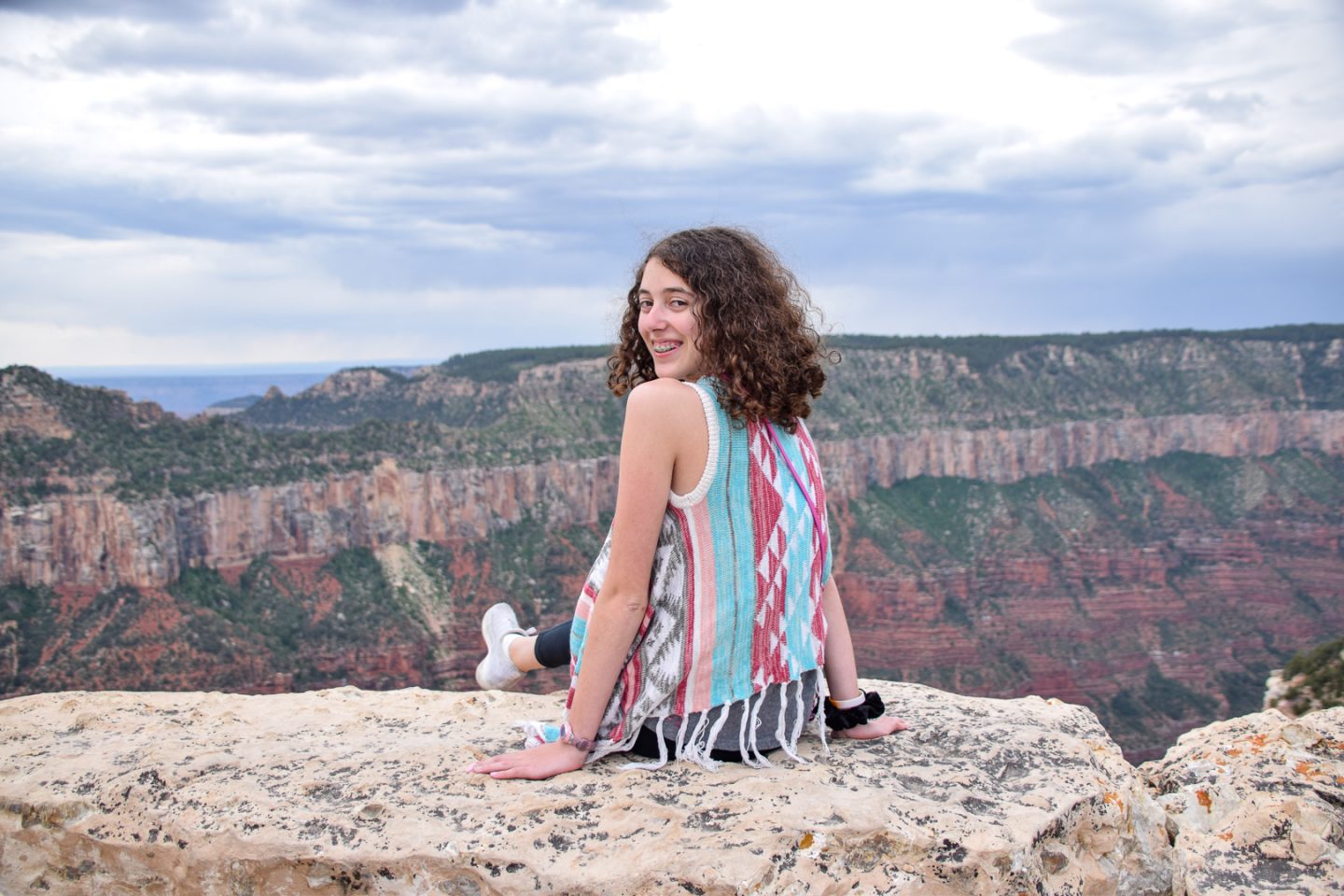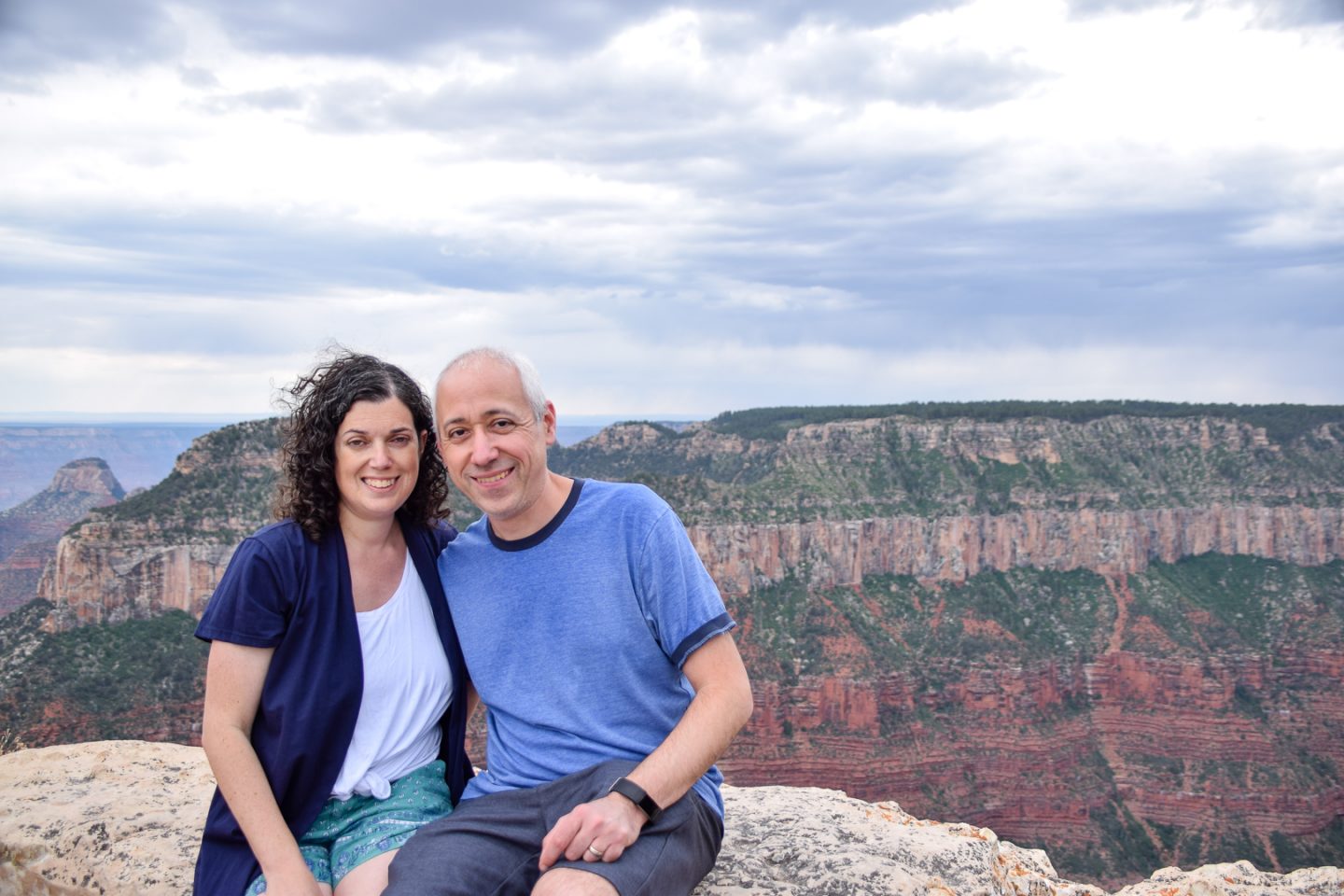 The views were pretty nice.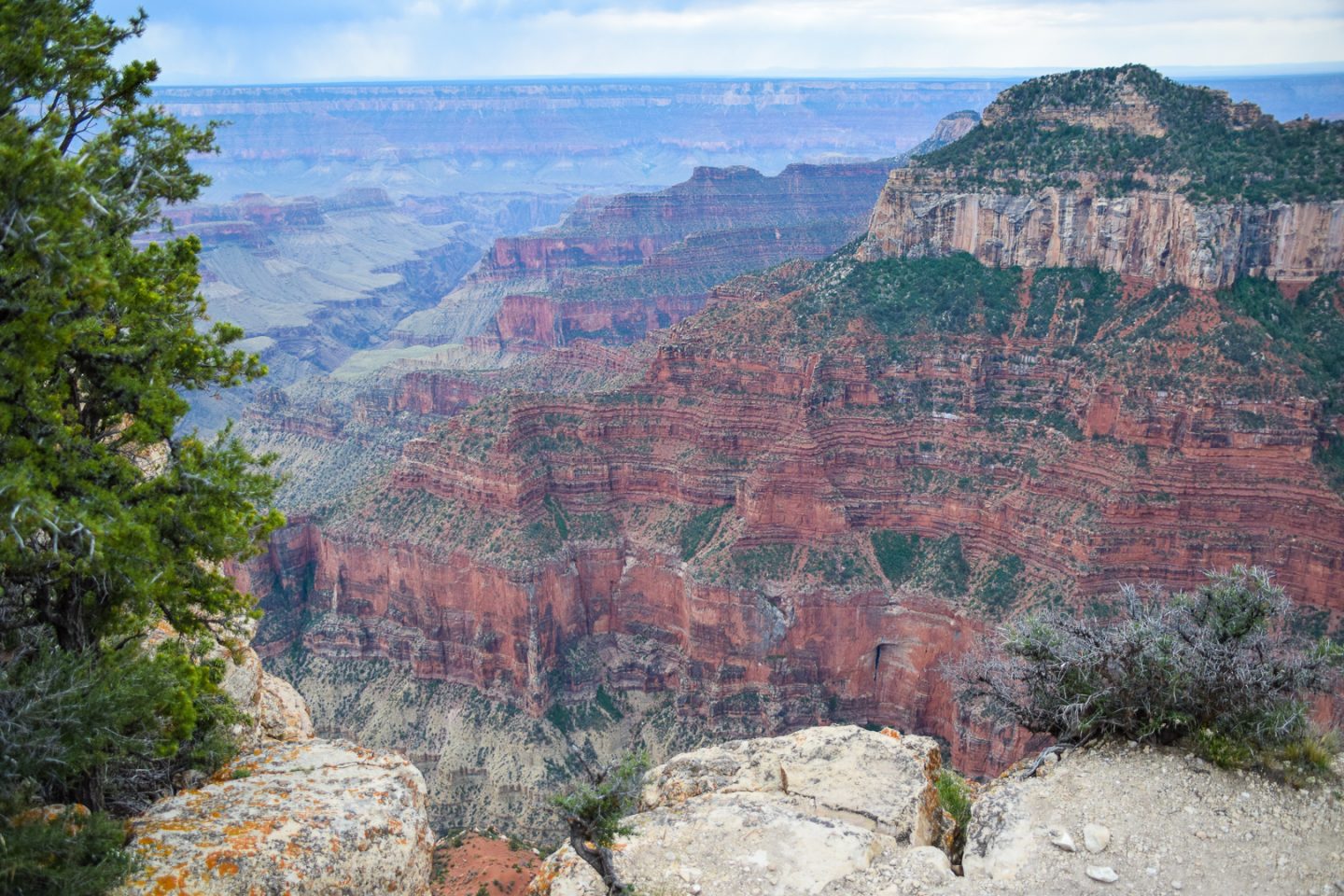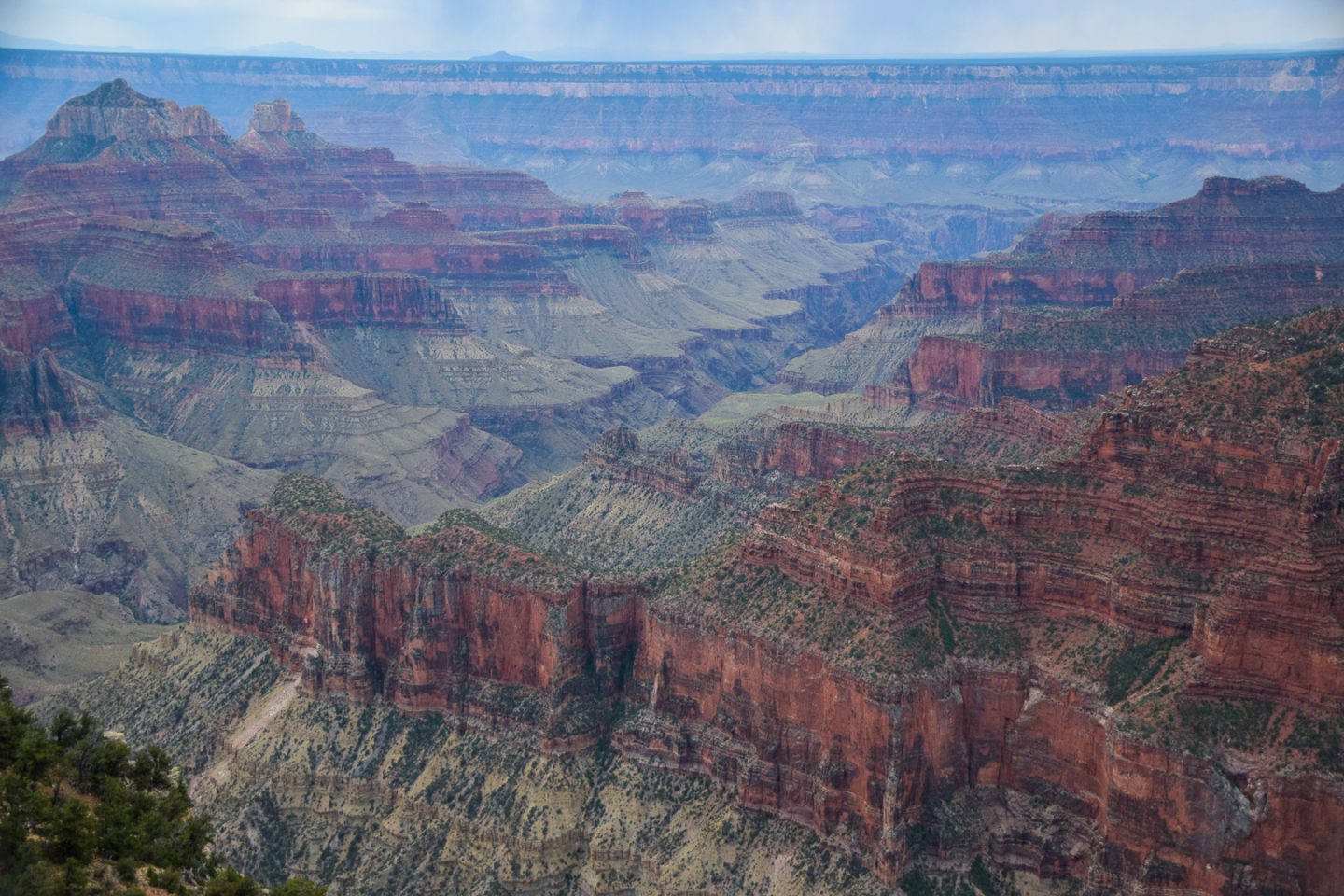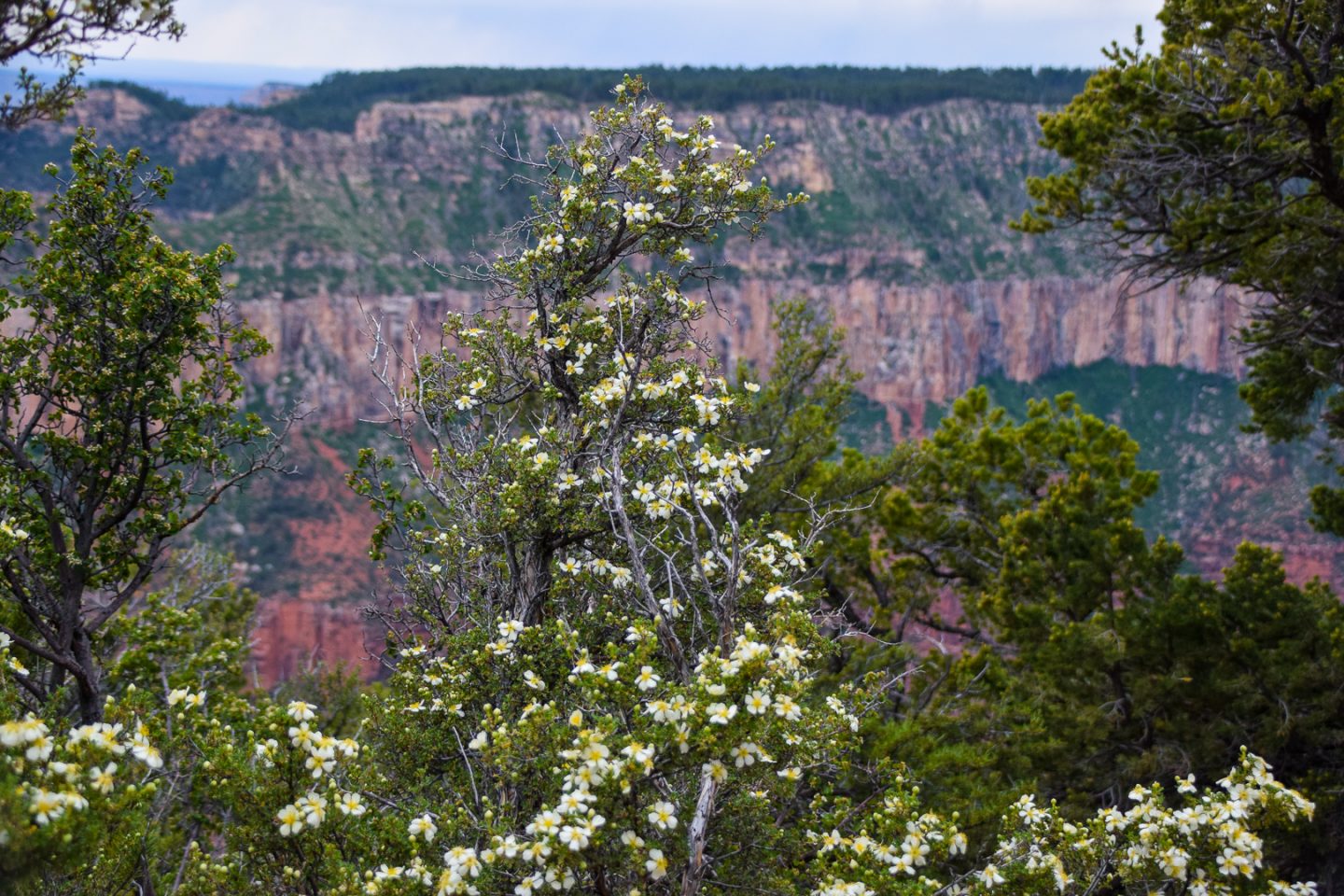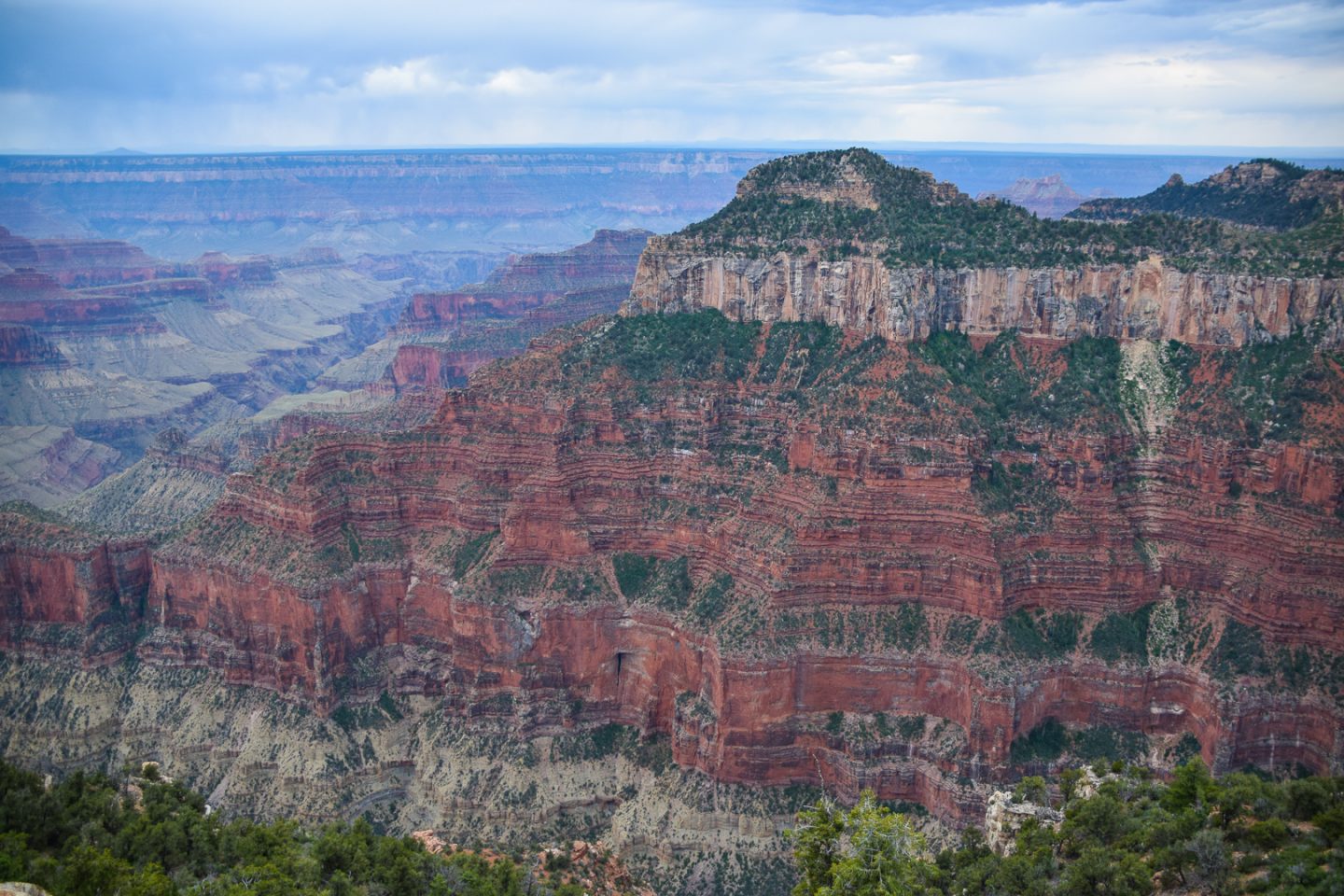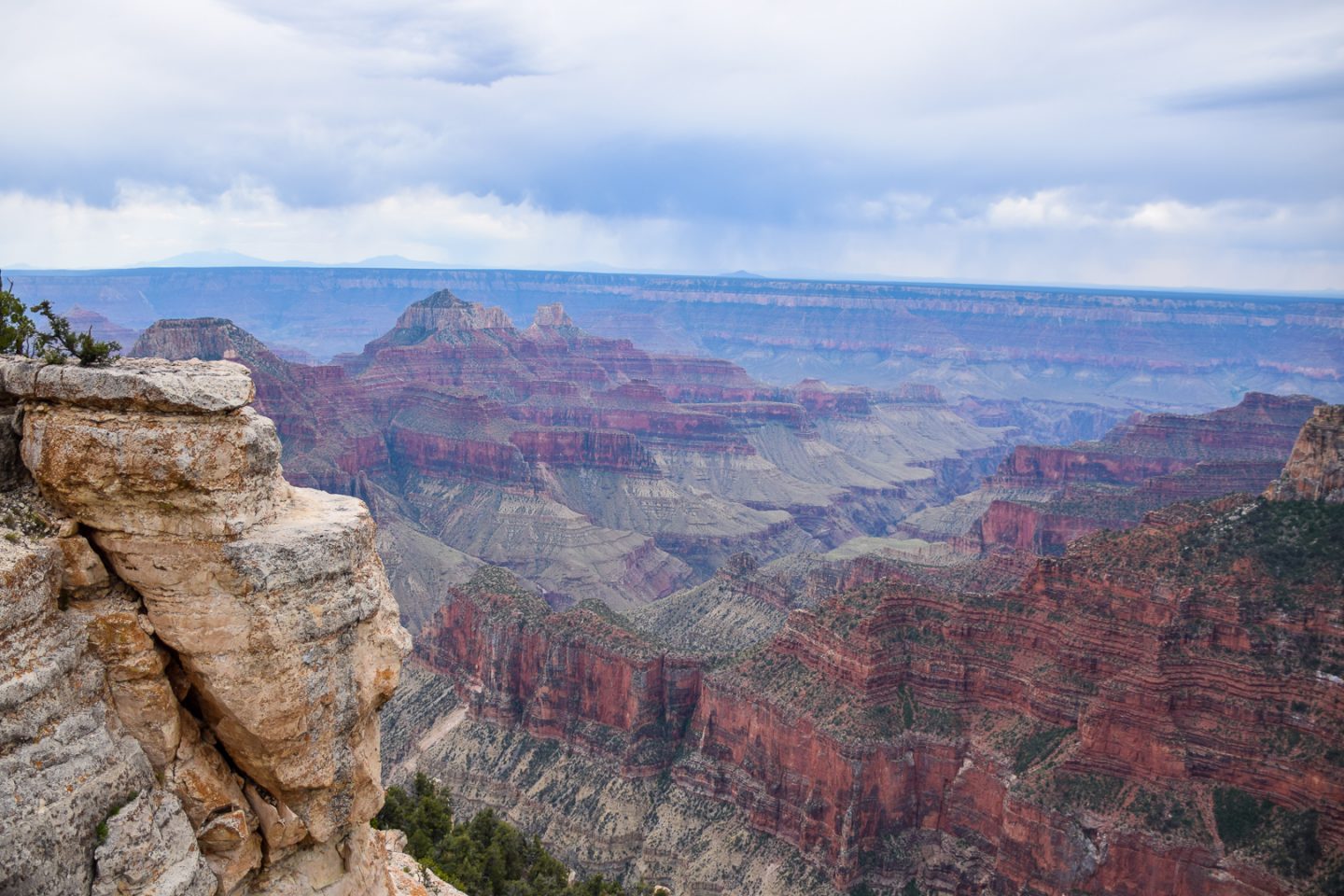 Dave decided he needed to drink a beer on the side of the Grand Canyon.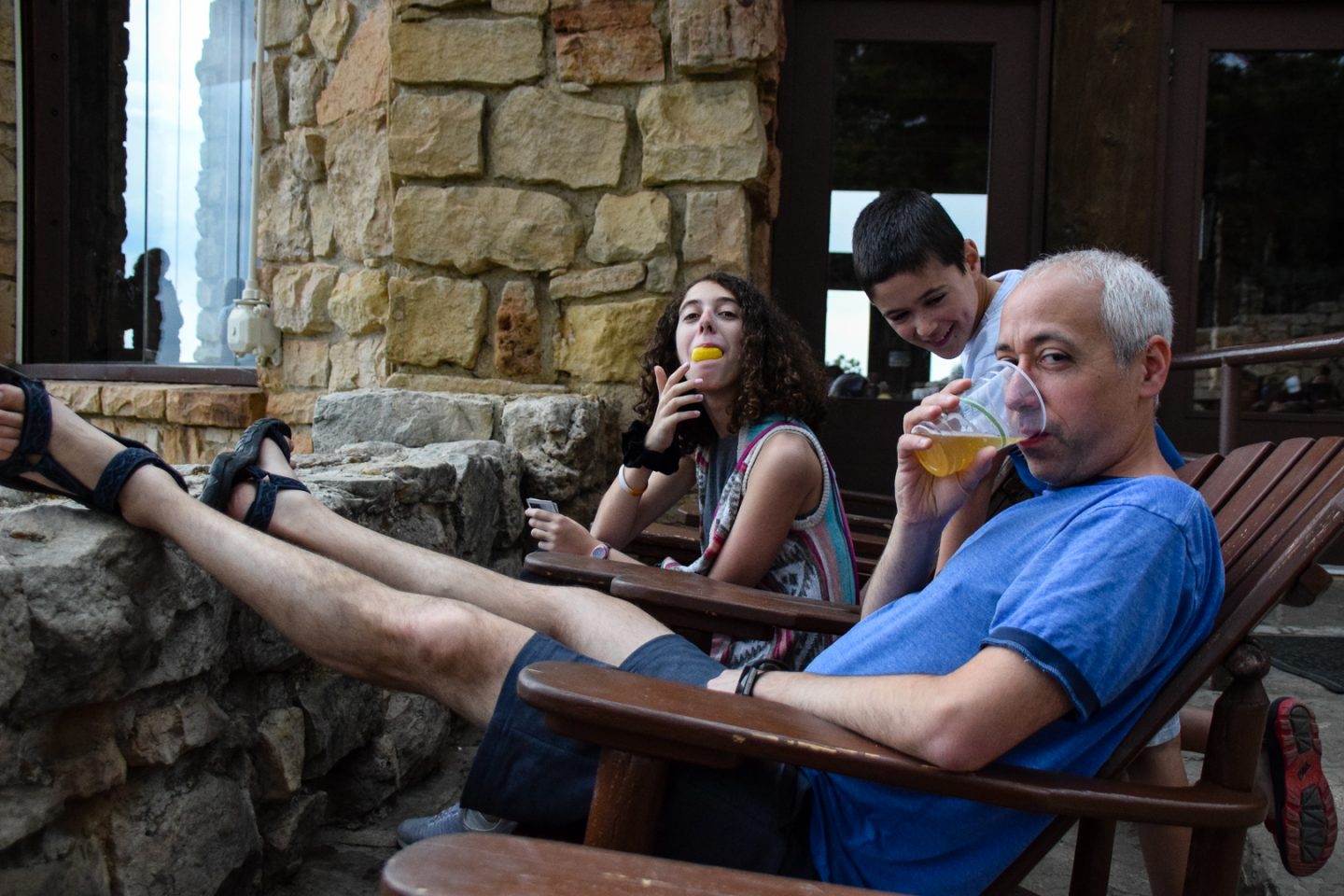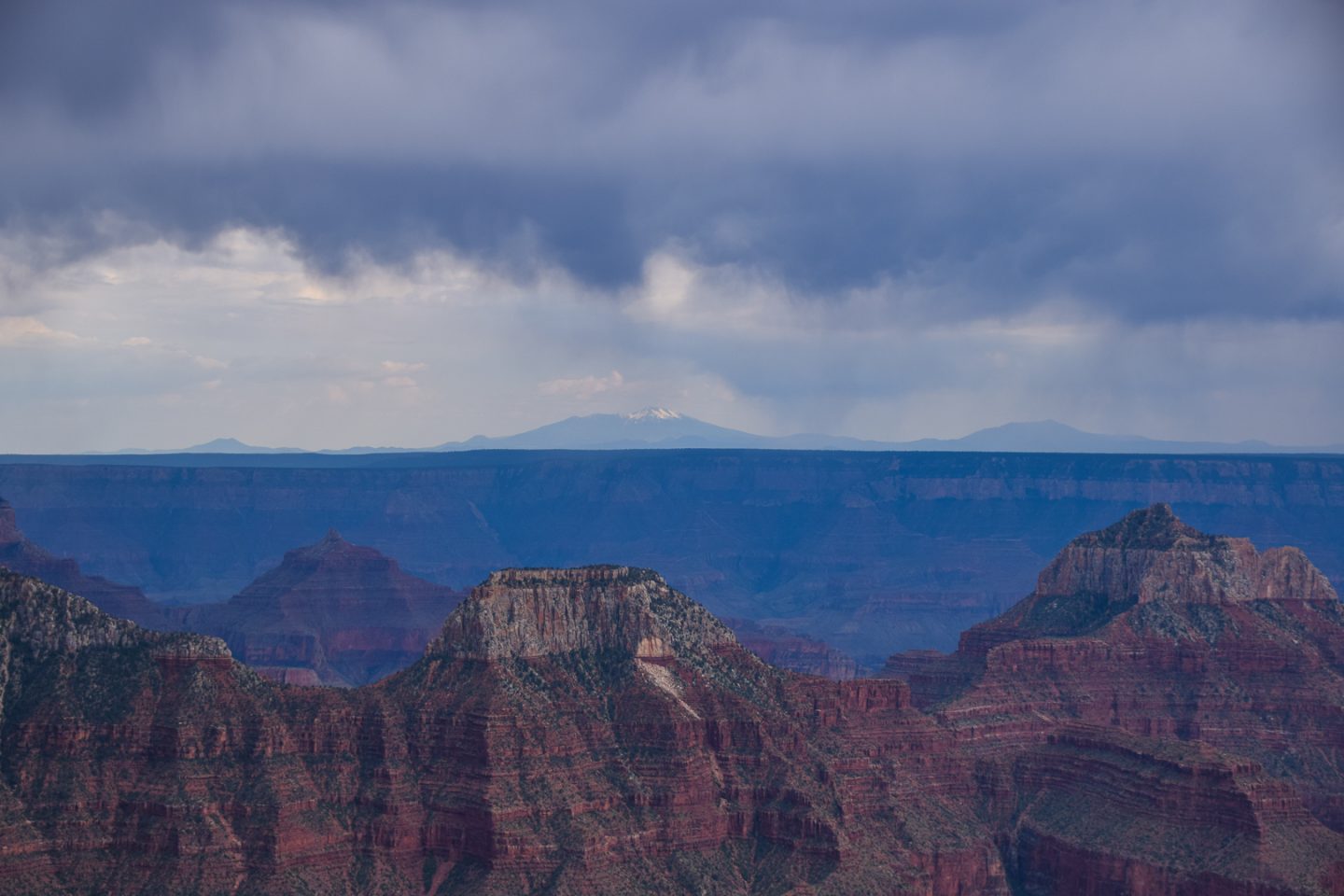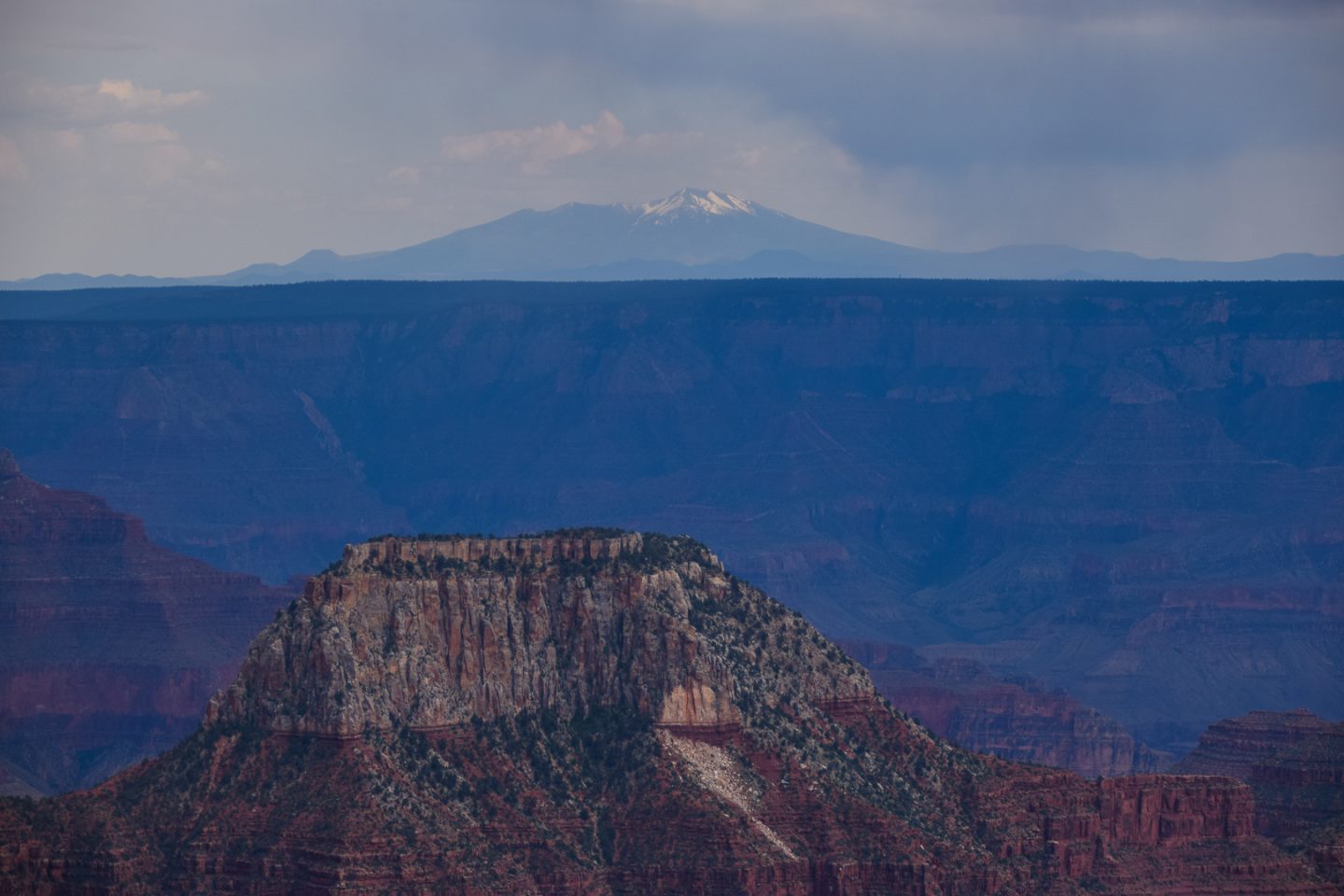 On the way from the Grand Canyon to our next stop, we spotted a rainbow!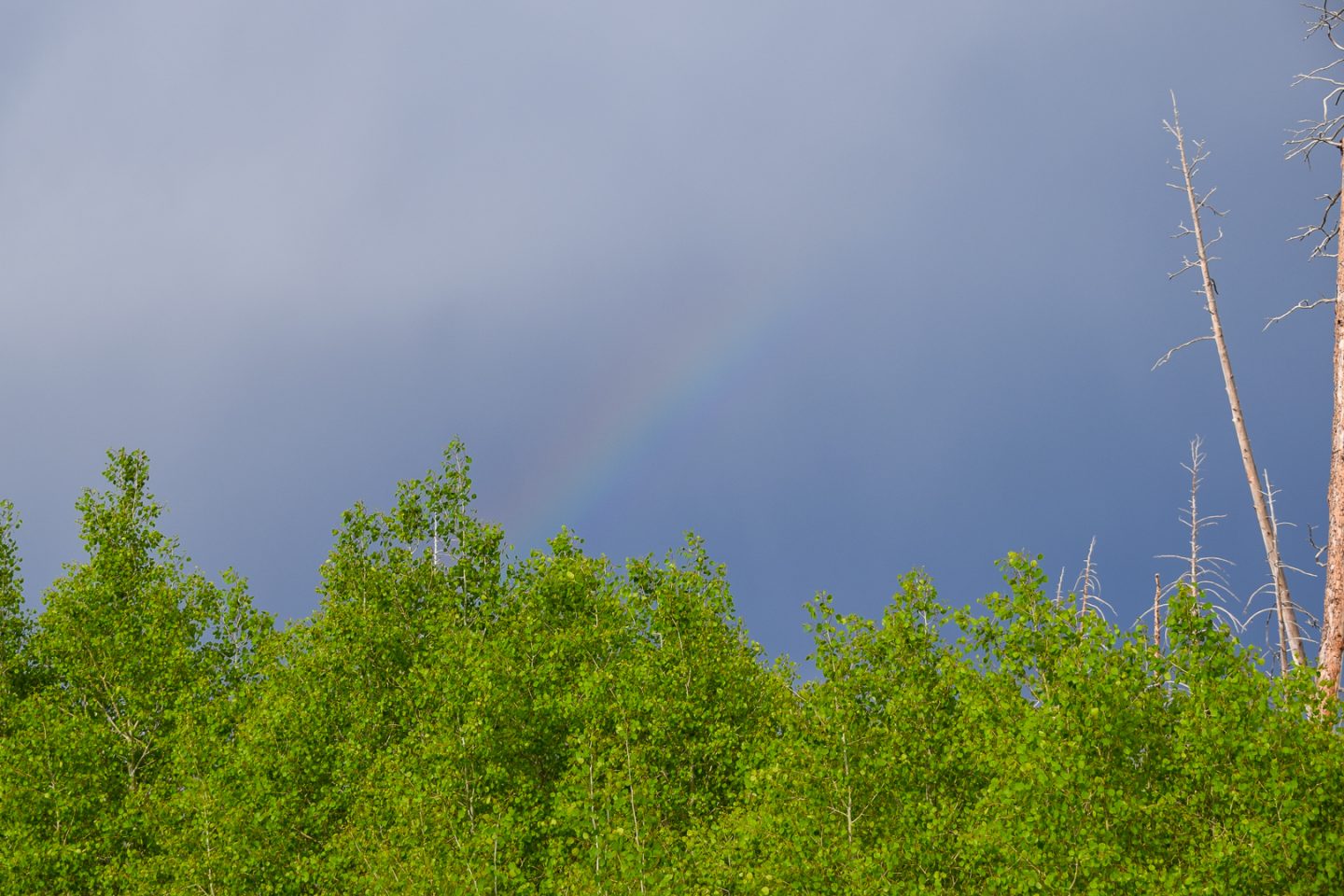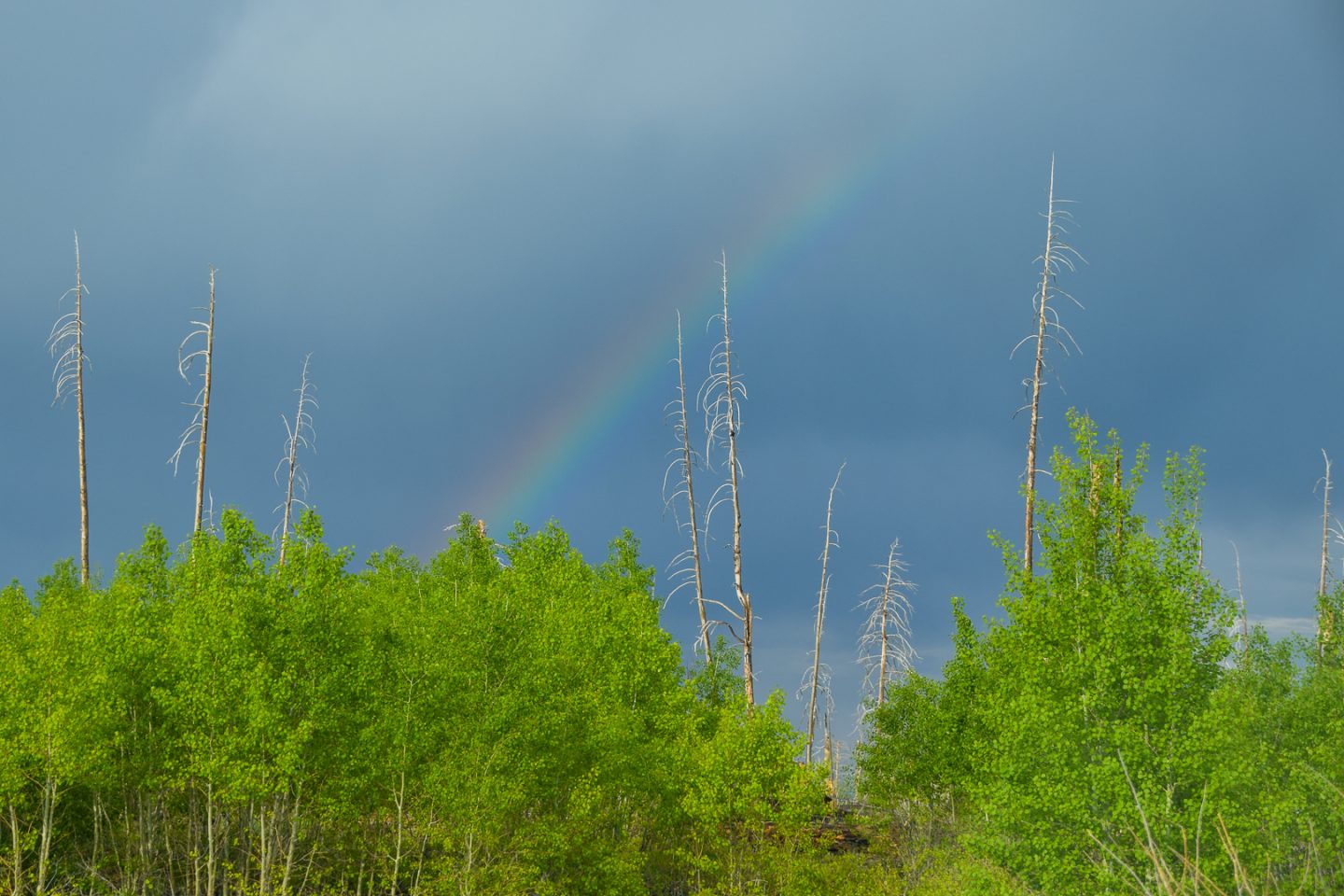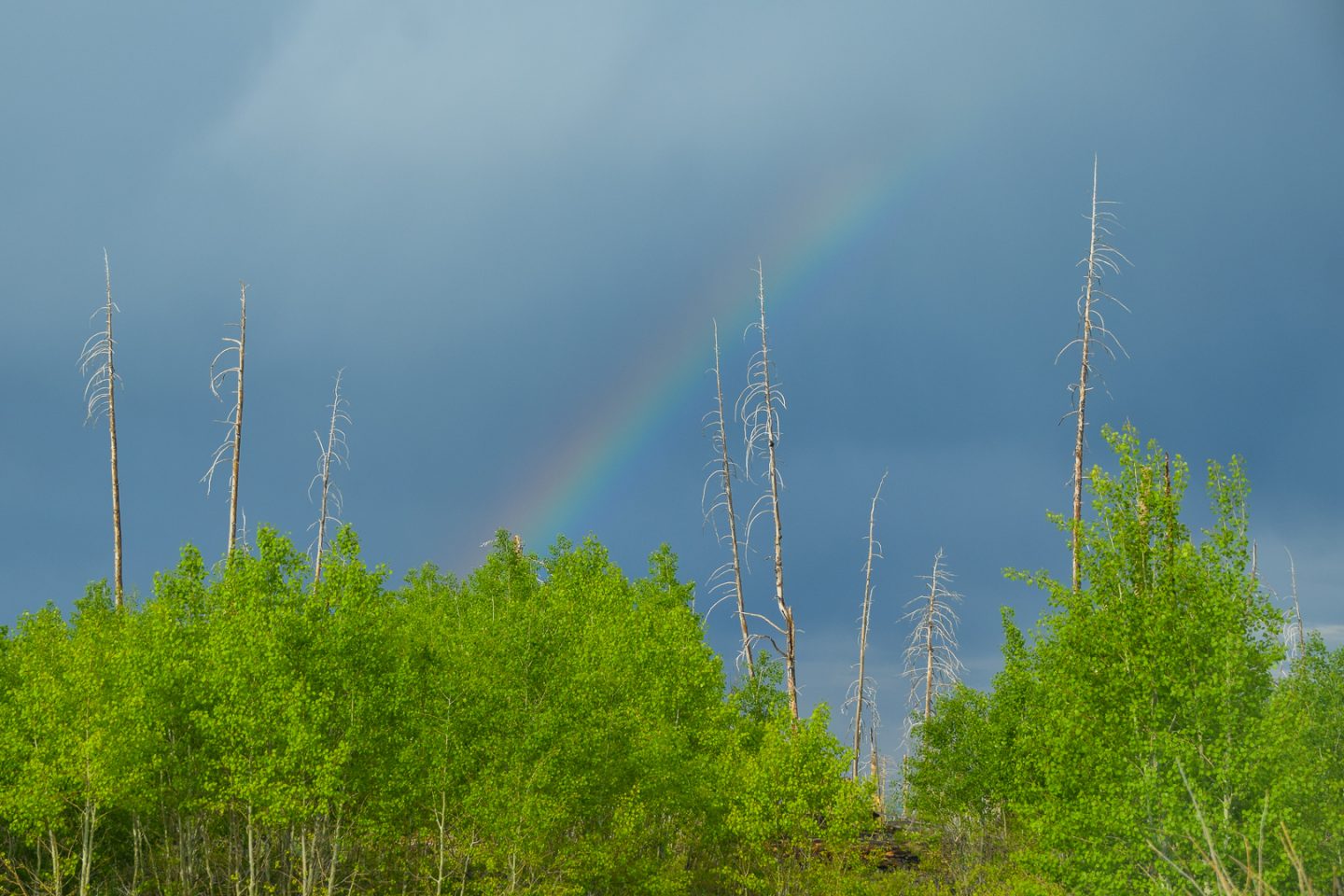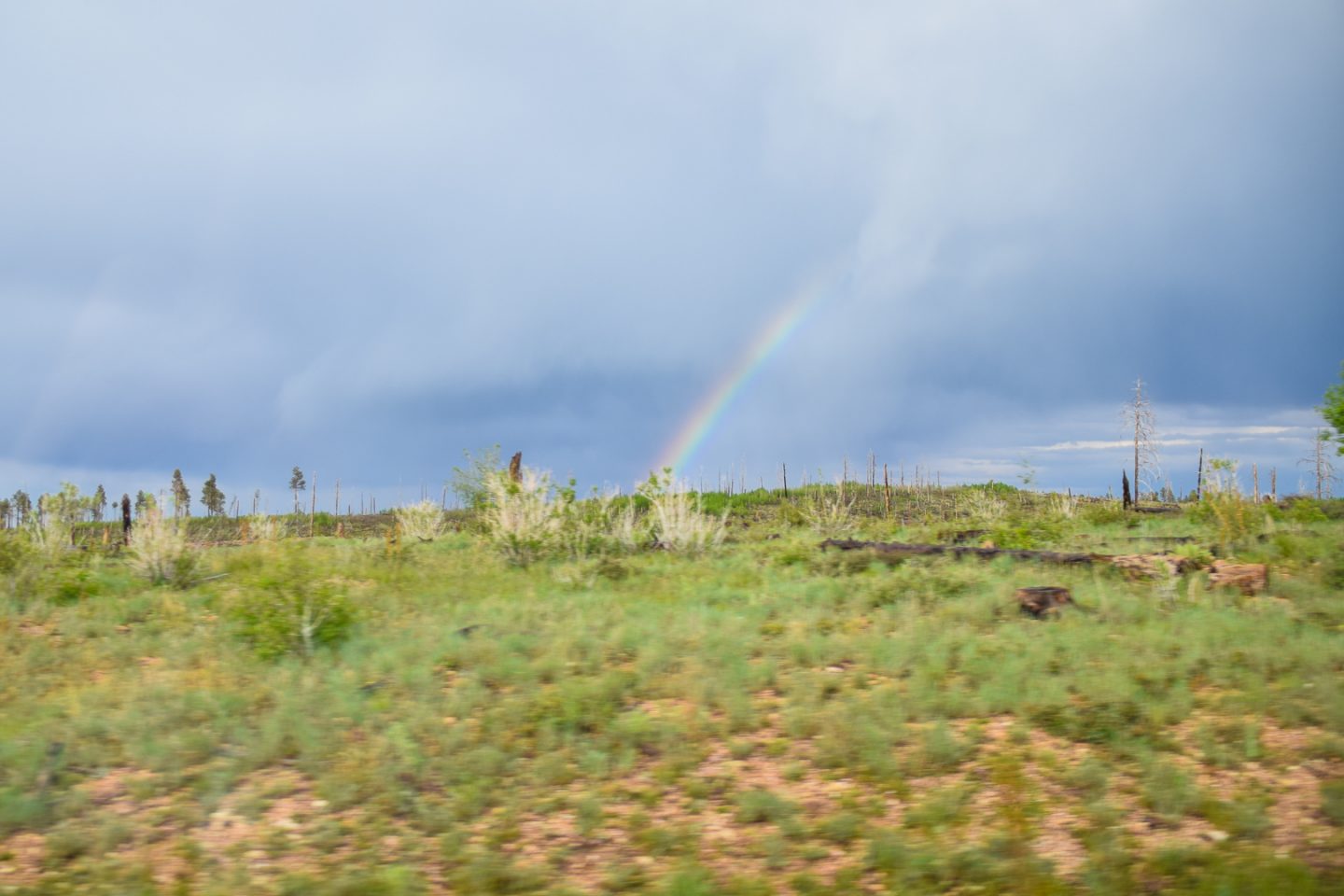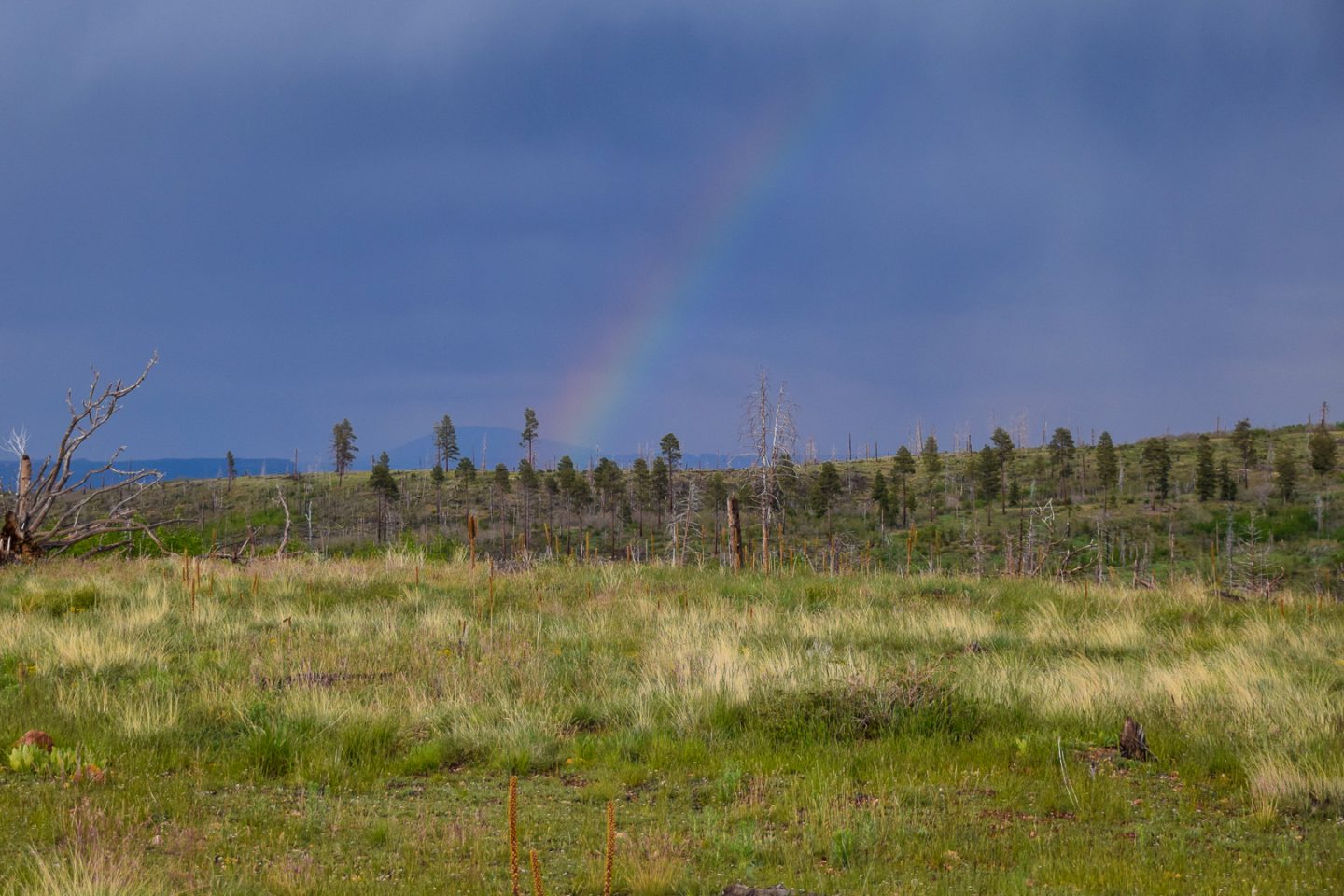 Have you been to the Grand Canyon?