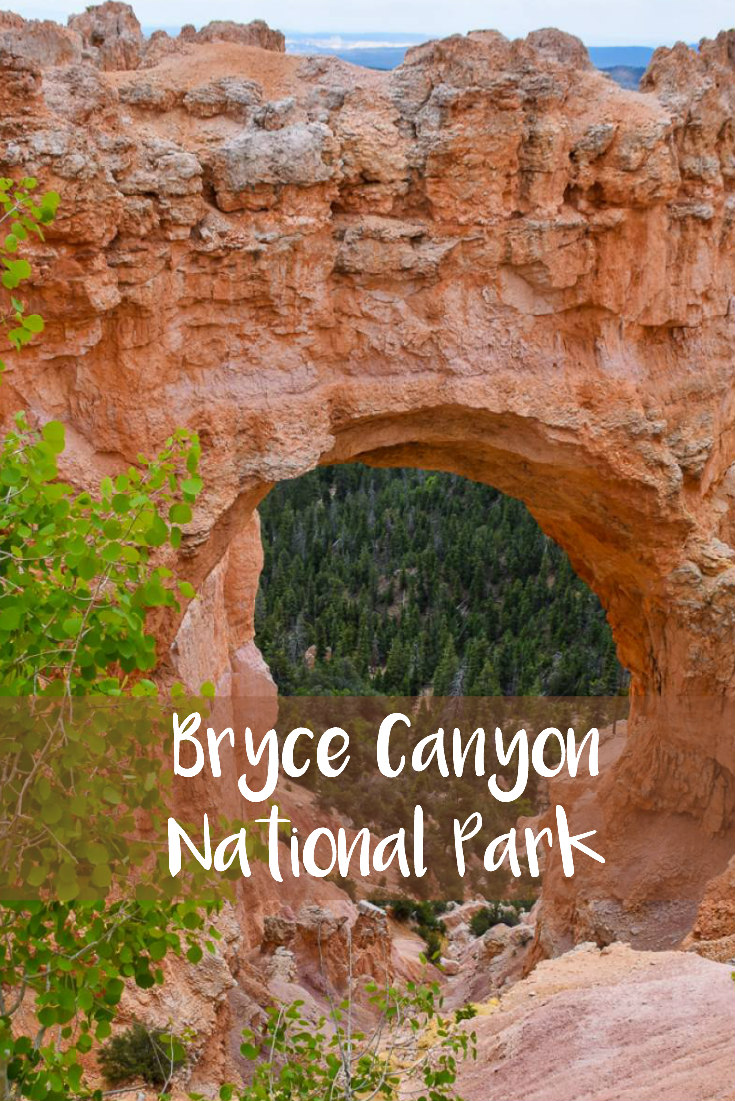 If you go to Zion, it only makes sense to go to Bryce Canyon National Park too. They are about two hours apart and while you might be worried you will see the same things at both parks, they are really rather different. Bryce is made up of the largest concentration of hoodoos – irregular rock formations) – that can be found anywhere. It is made up of a series of amphitheaters that are bowls you can look at from the view points above. You can hike down into the hoodoos, but we chose to view them from the view points, which we drove or walked between.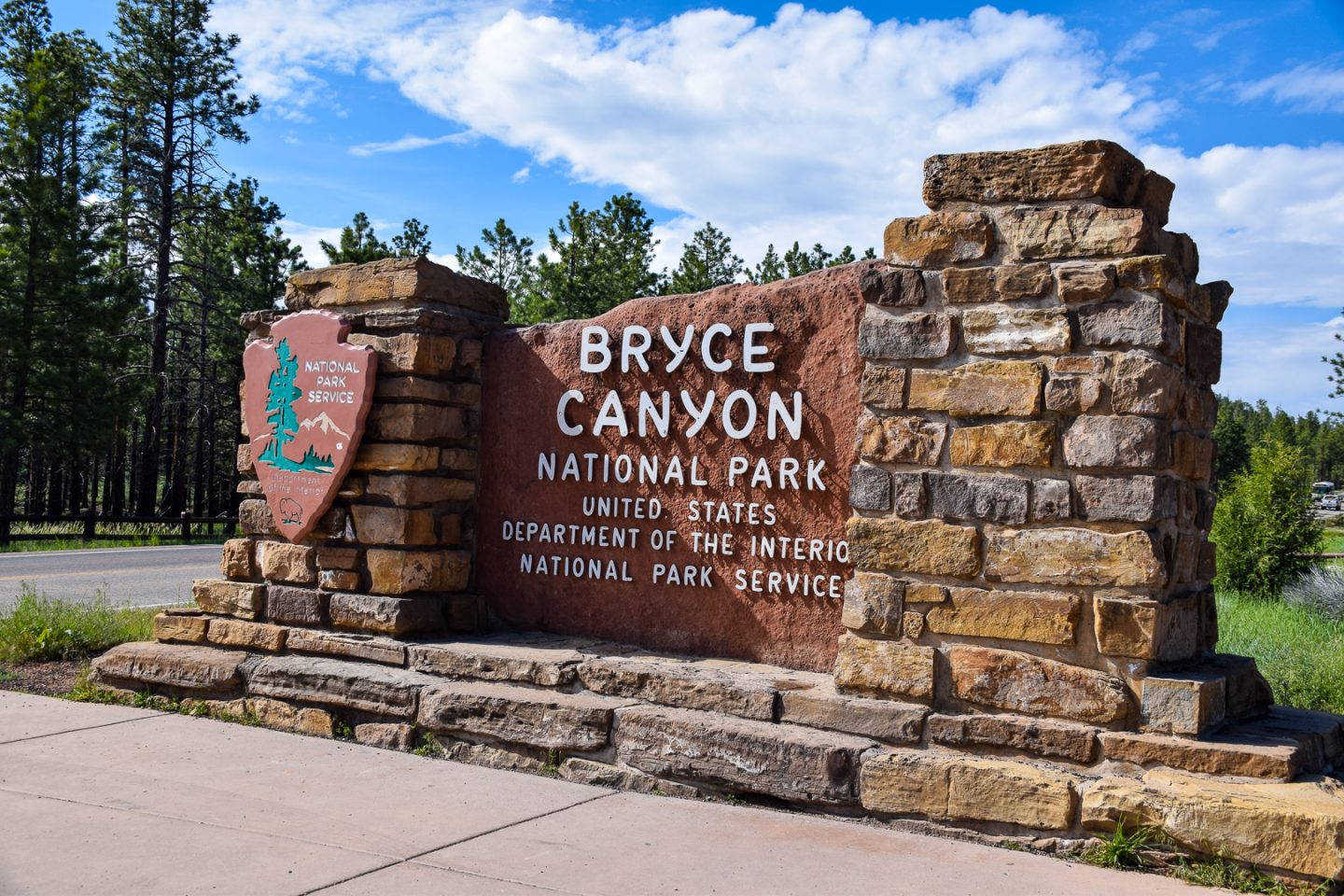 The sign had a stand for cameras so I put mine on a timer and got in with everyone!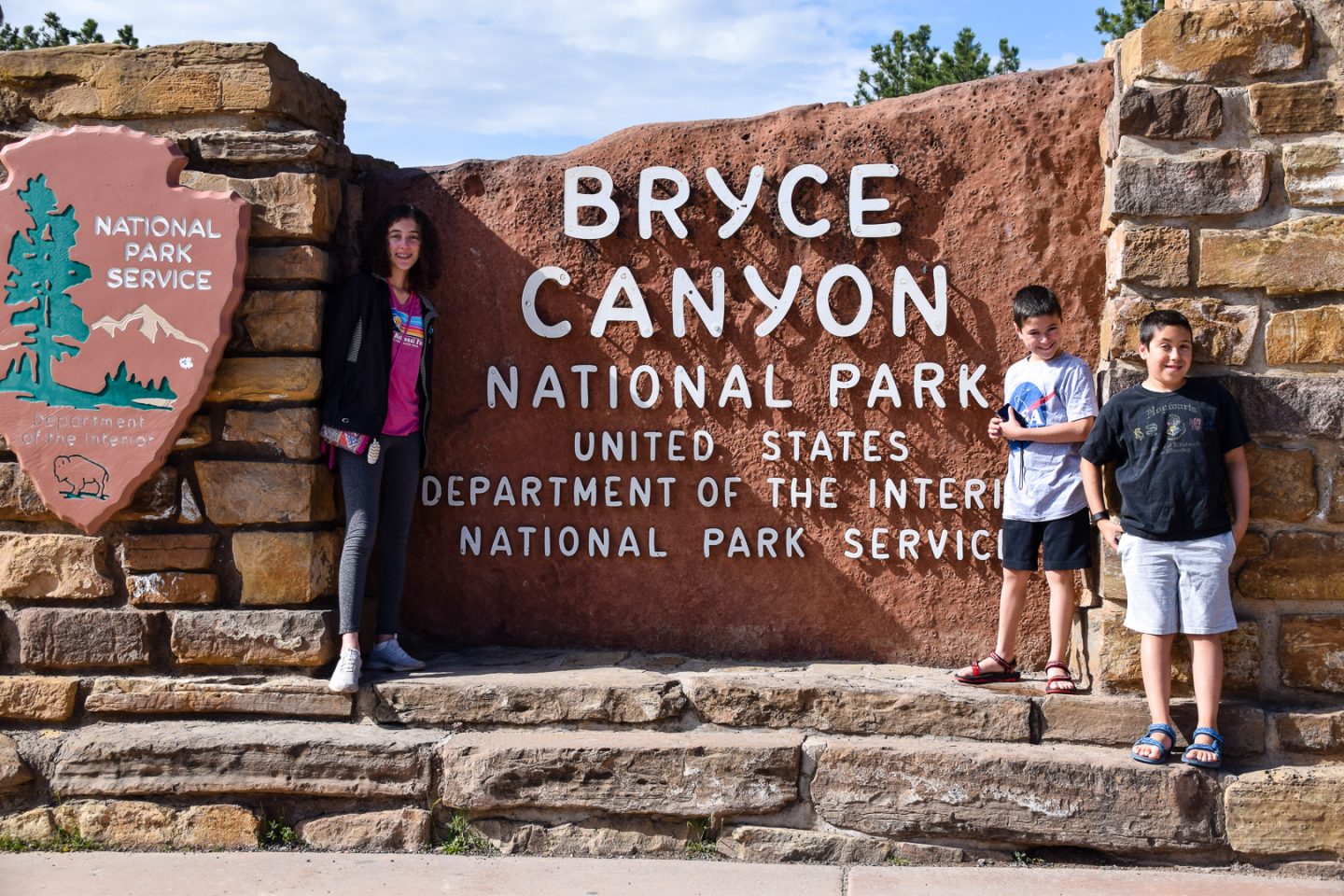 Bryce was so beautiful I feel like I can let the pictures speak for themselves.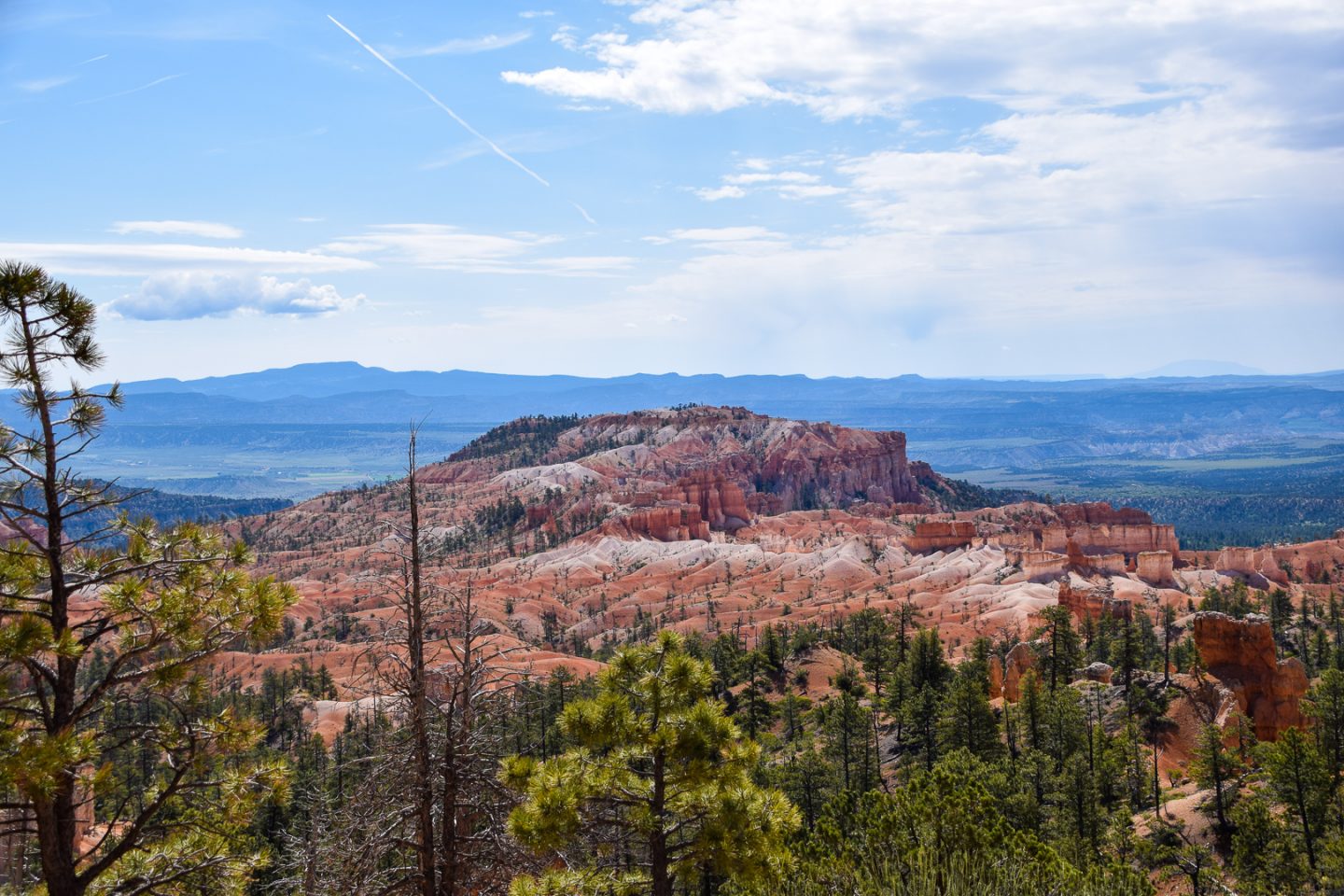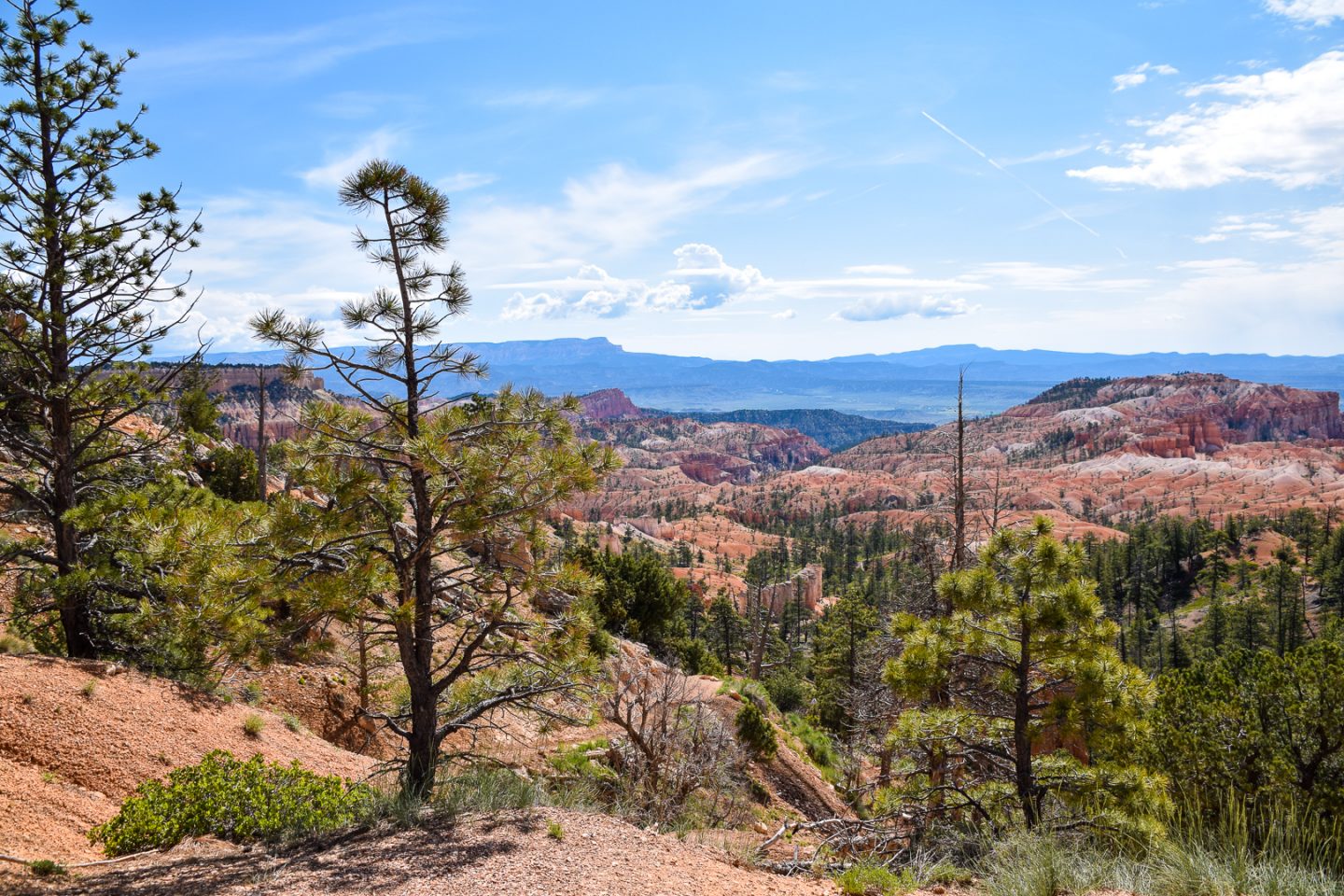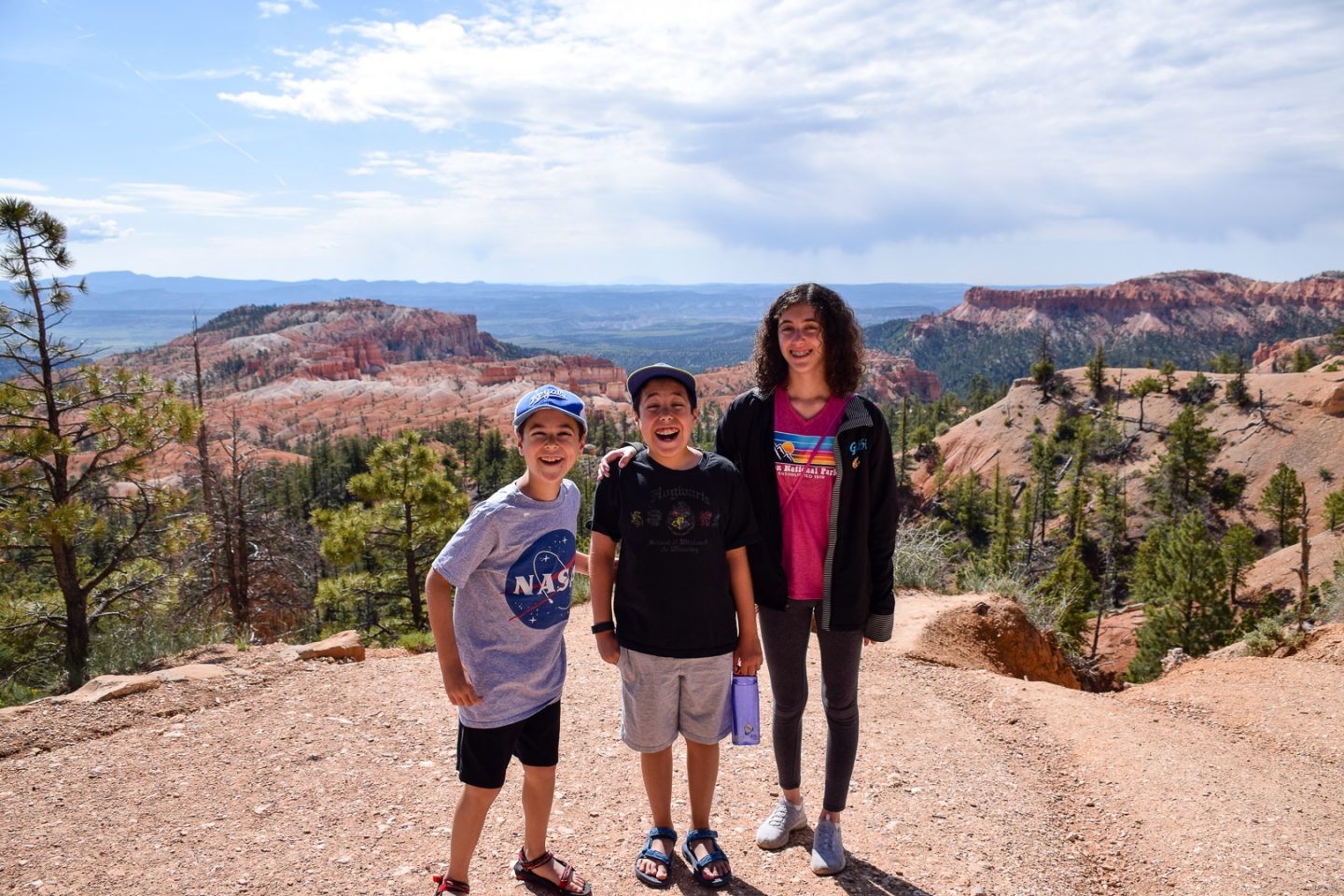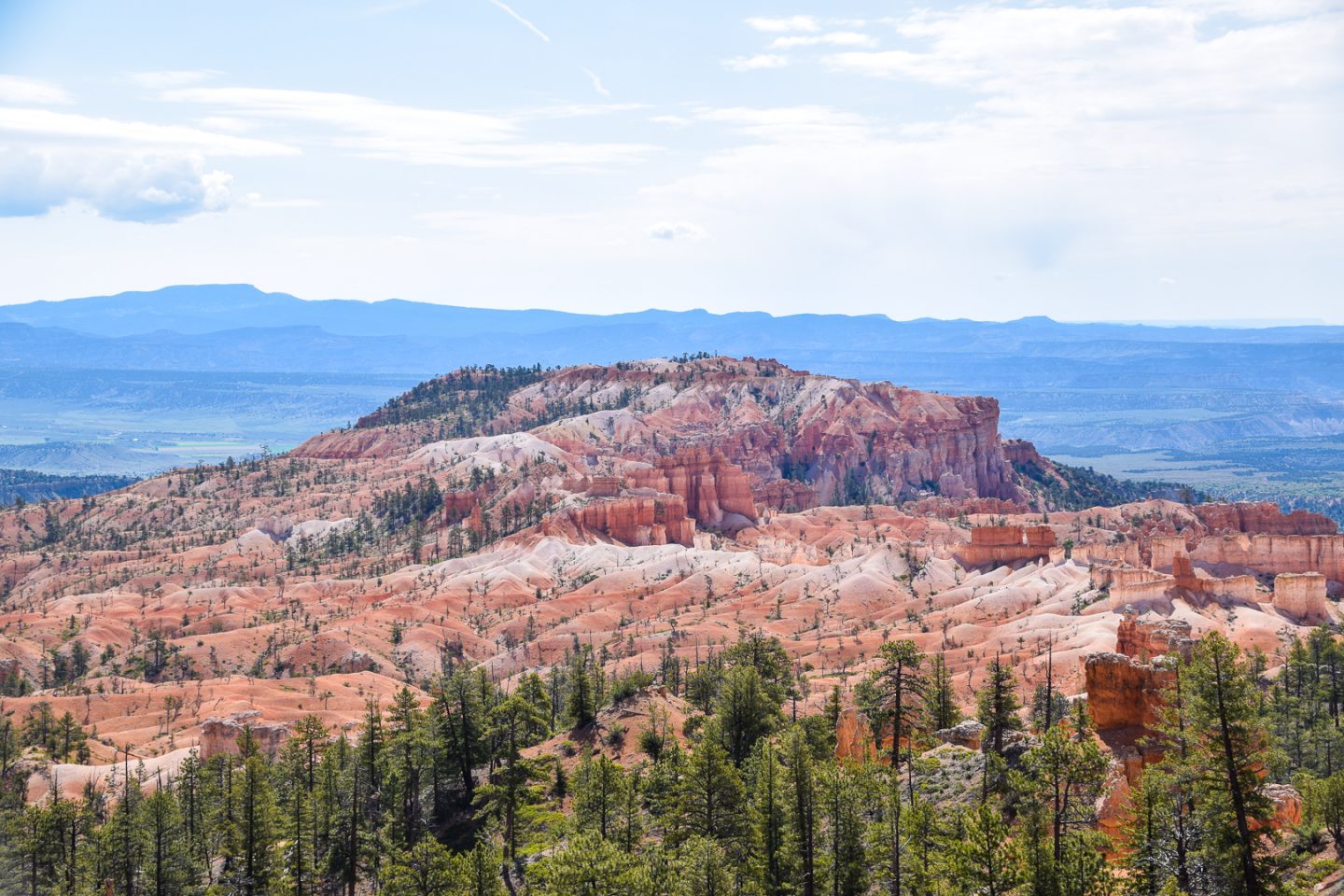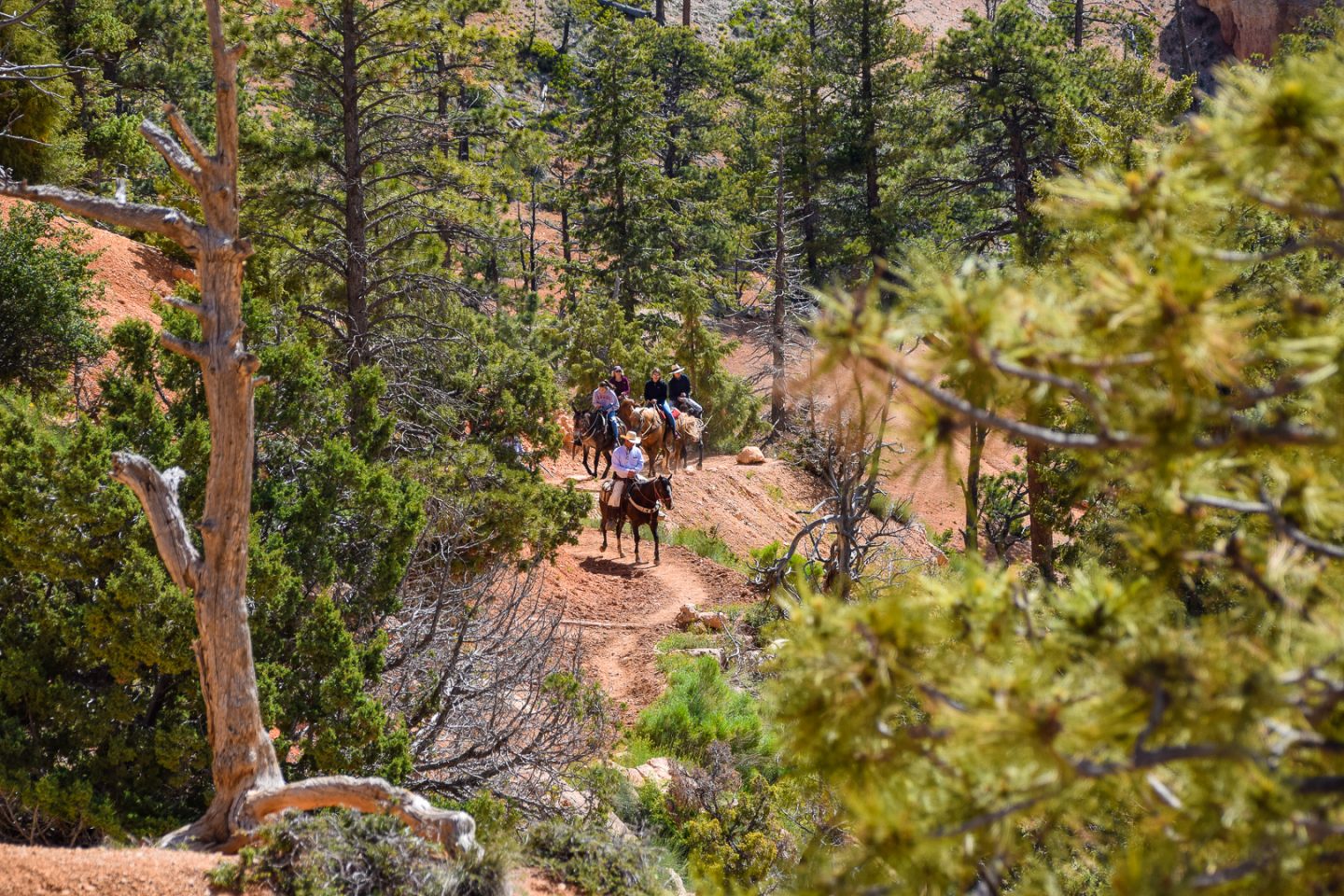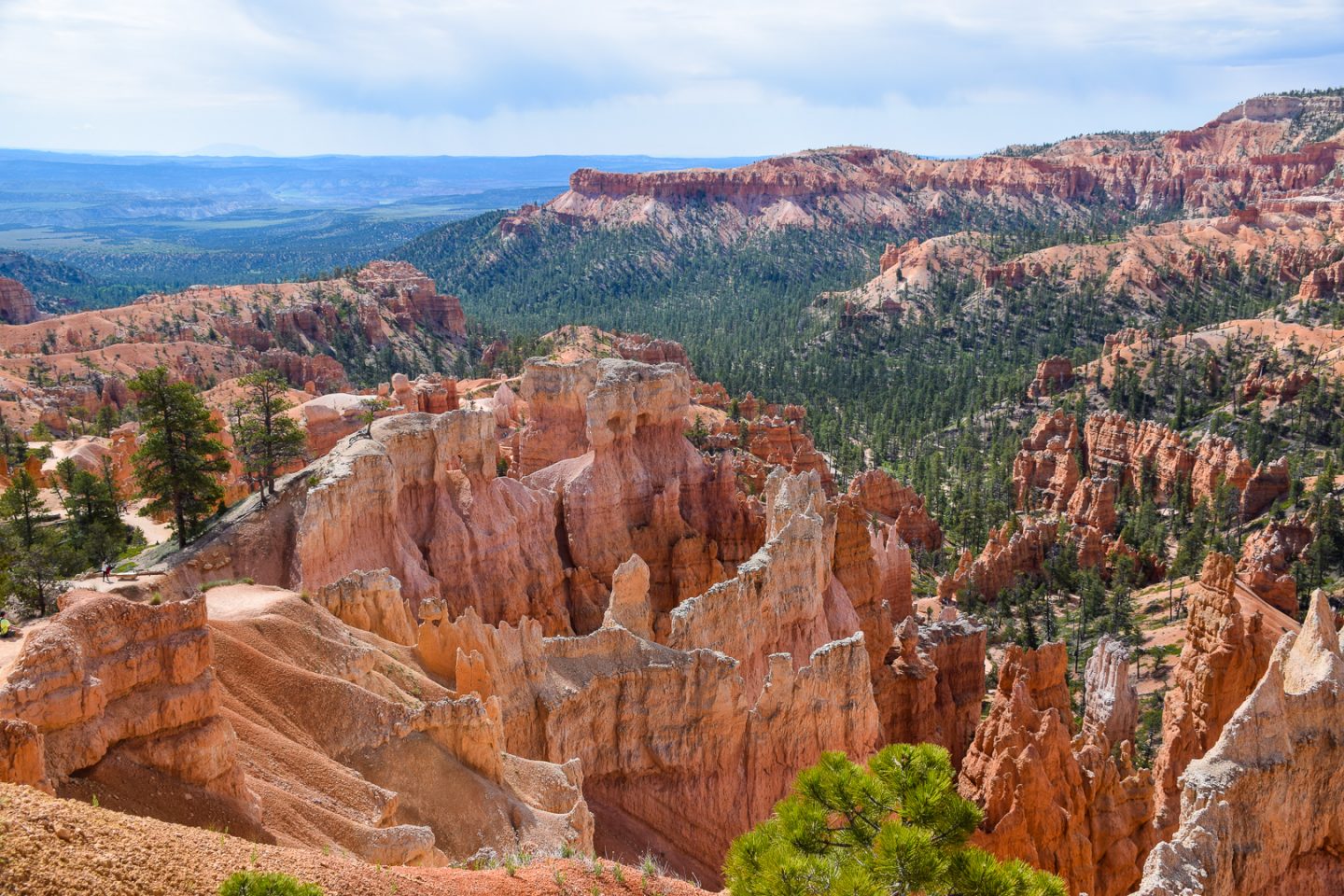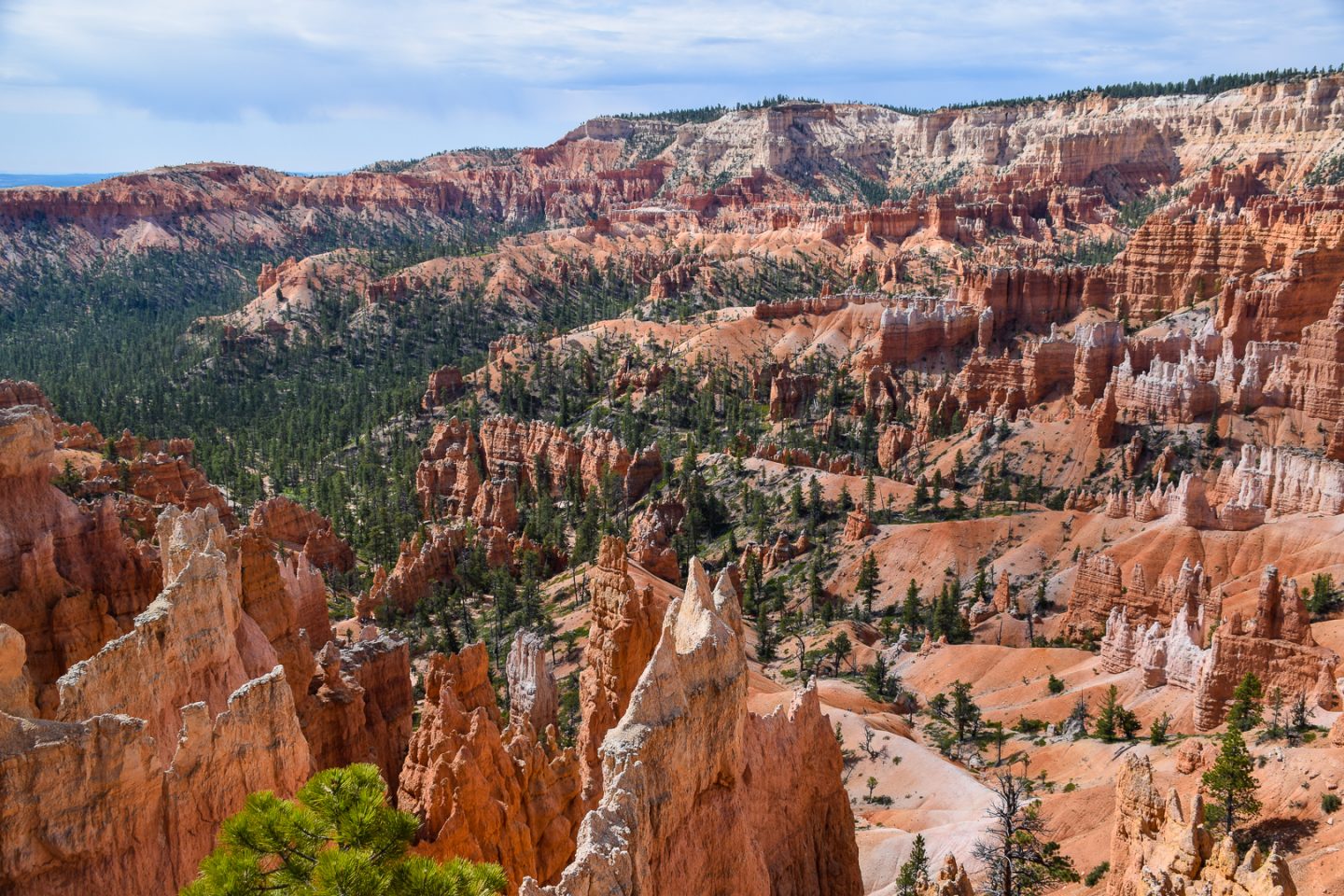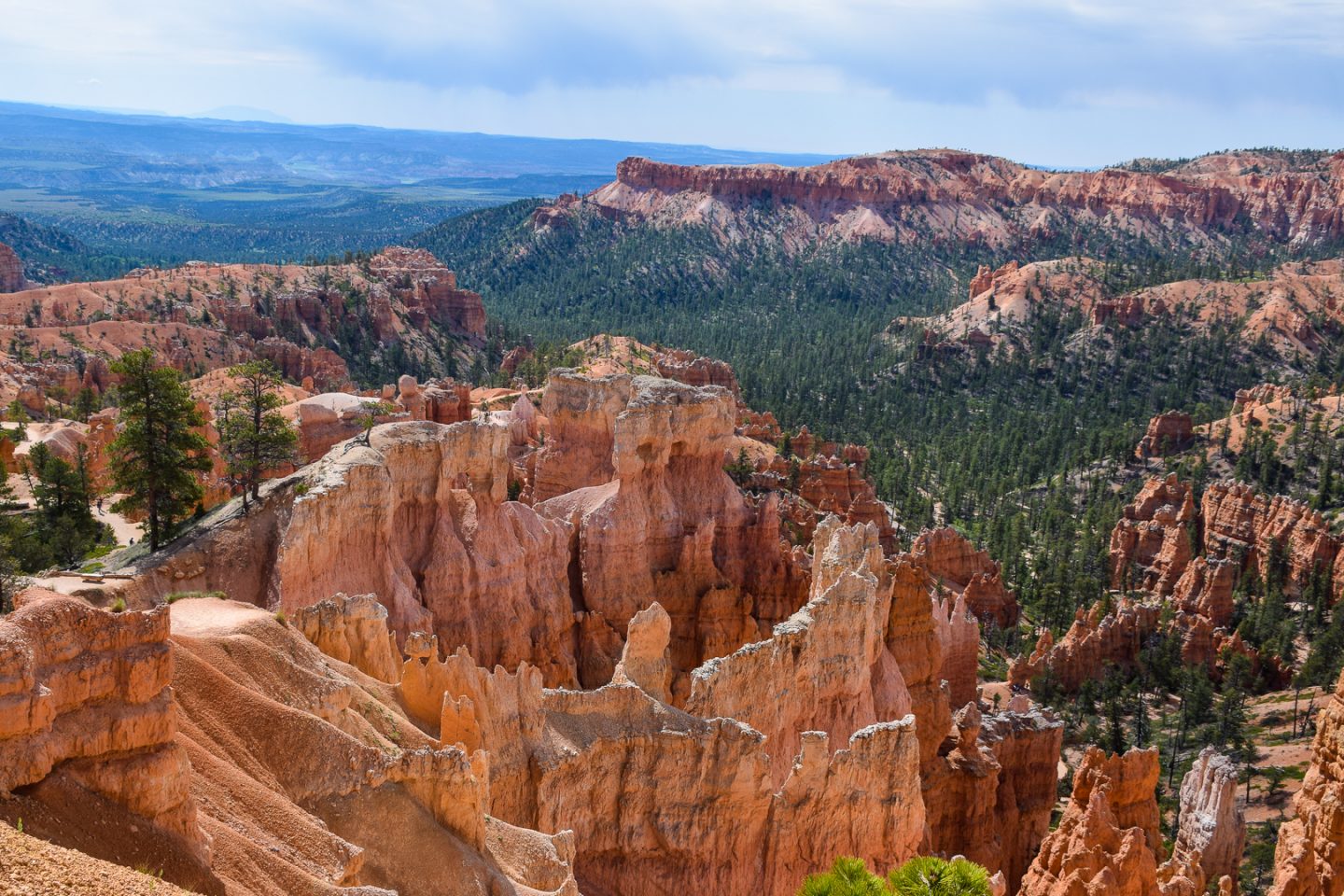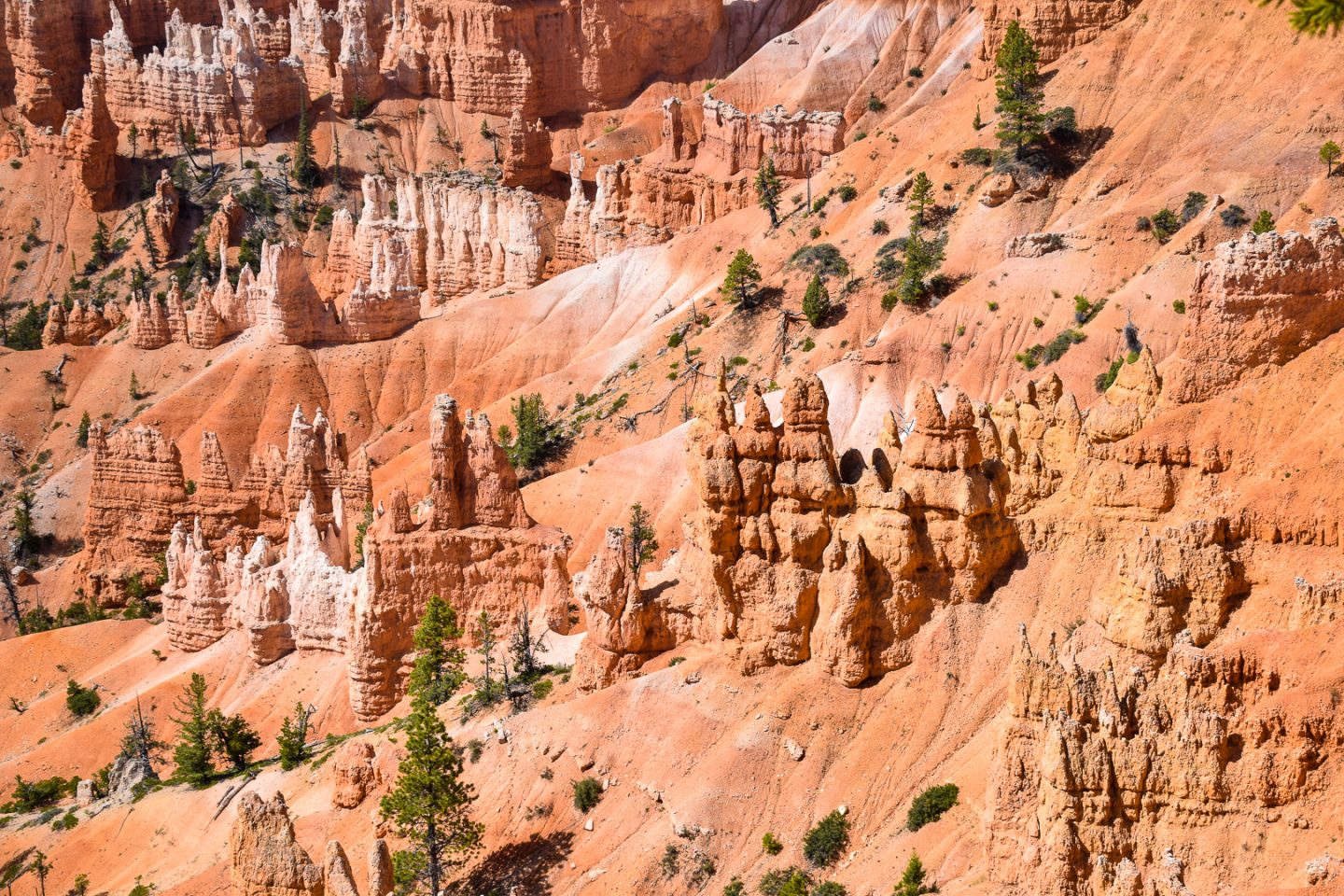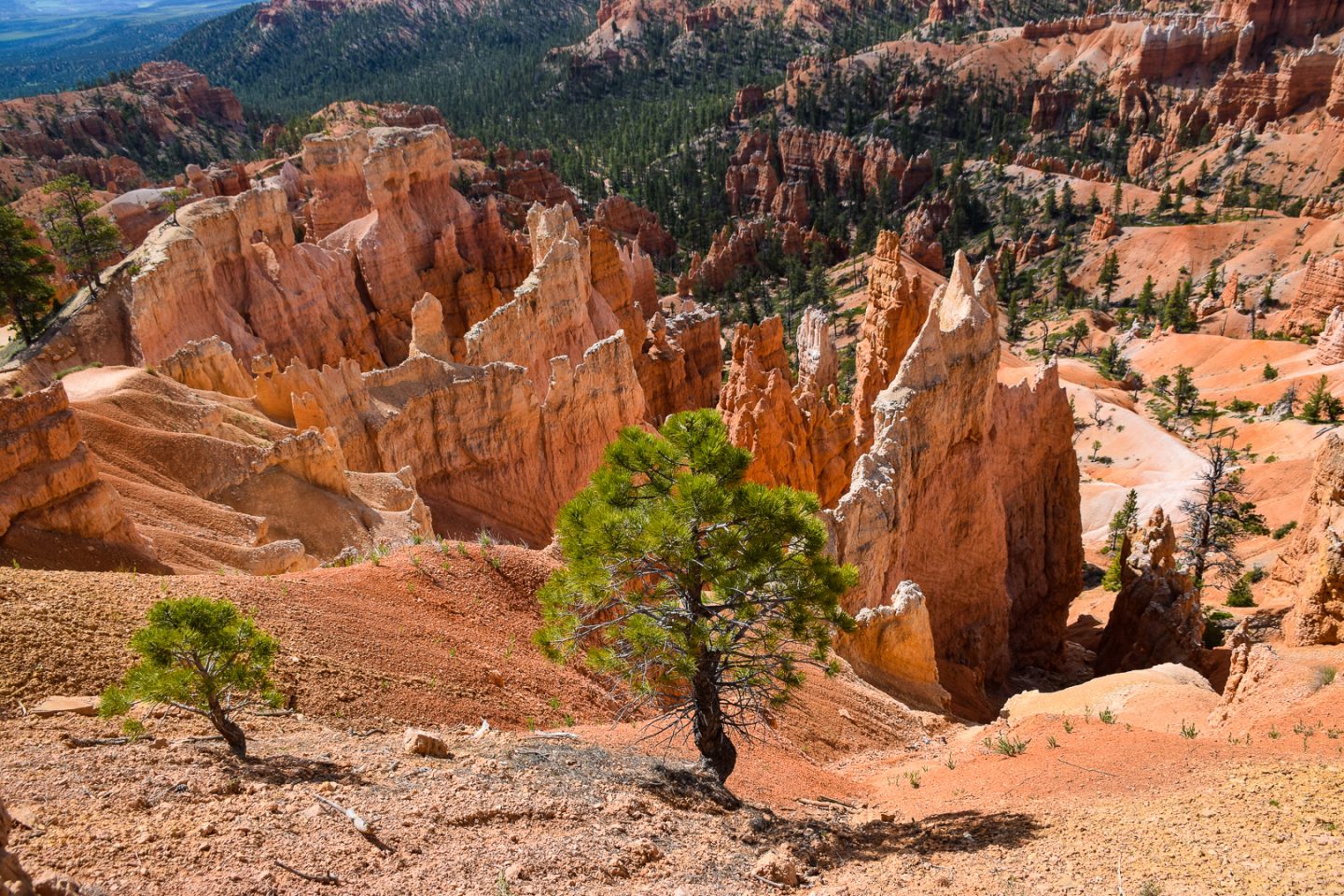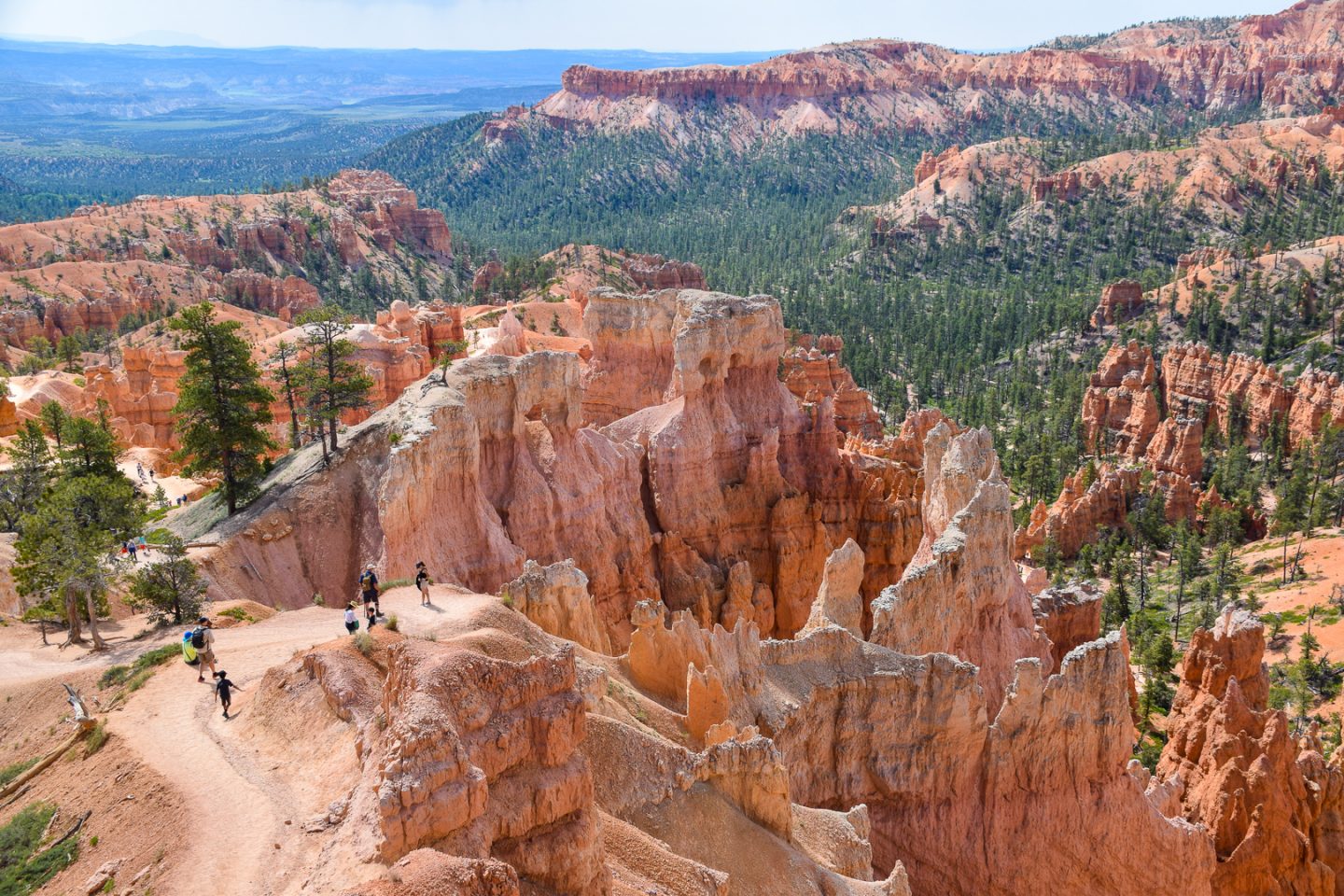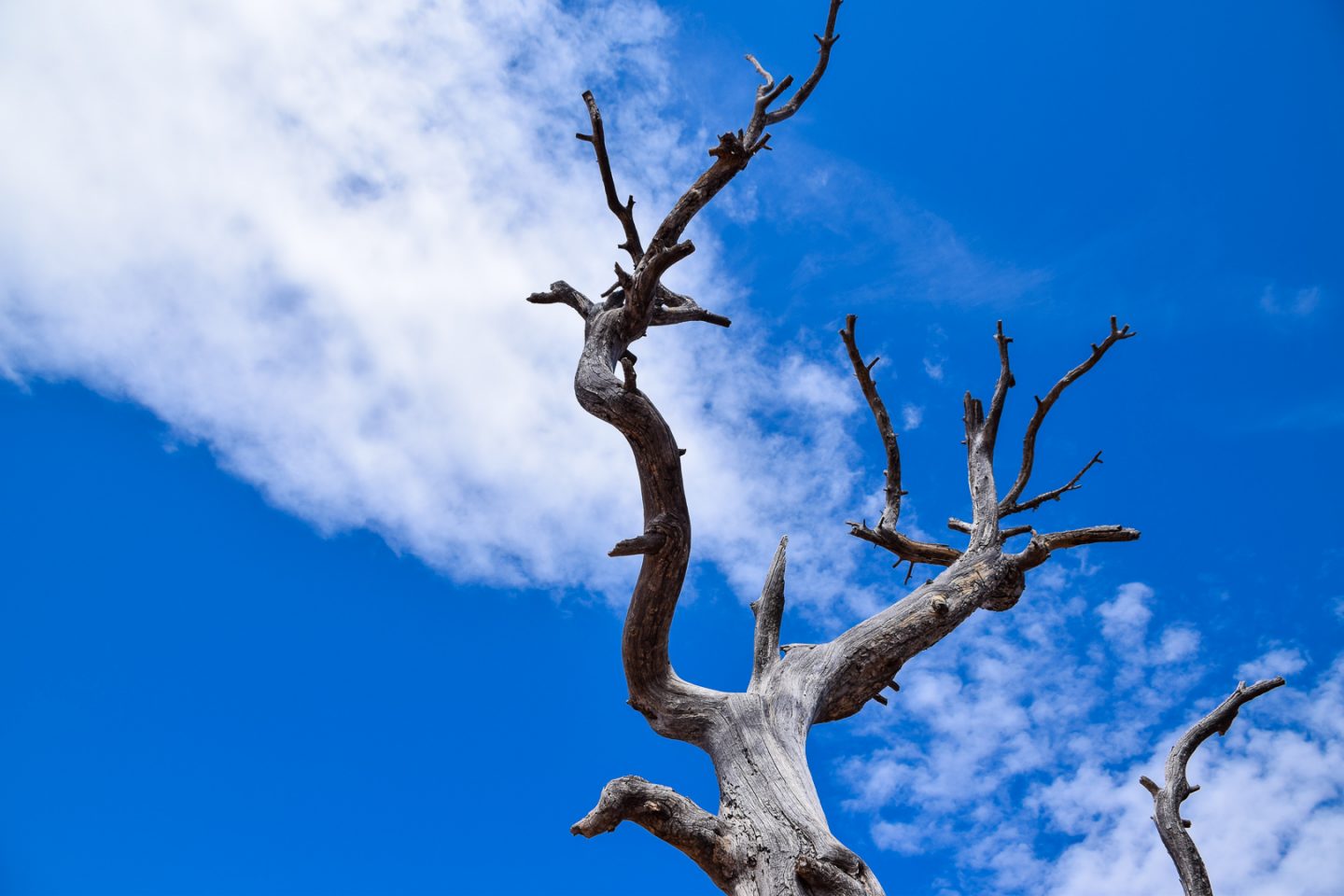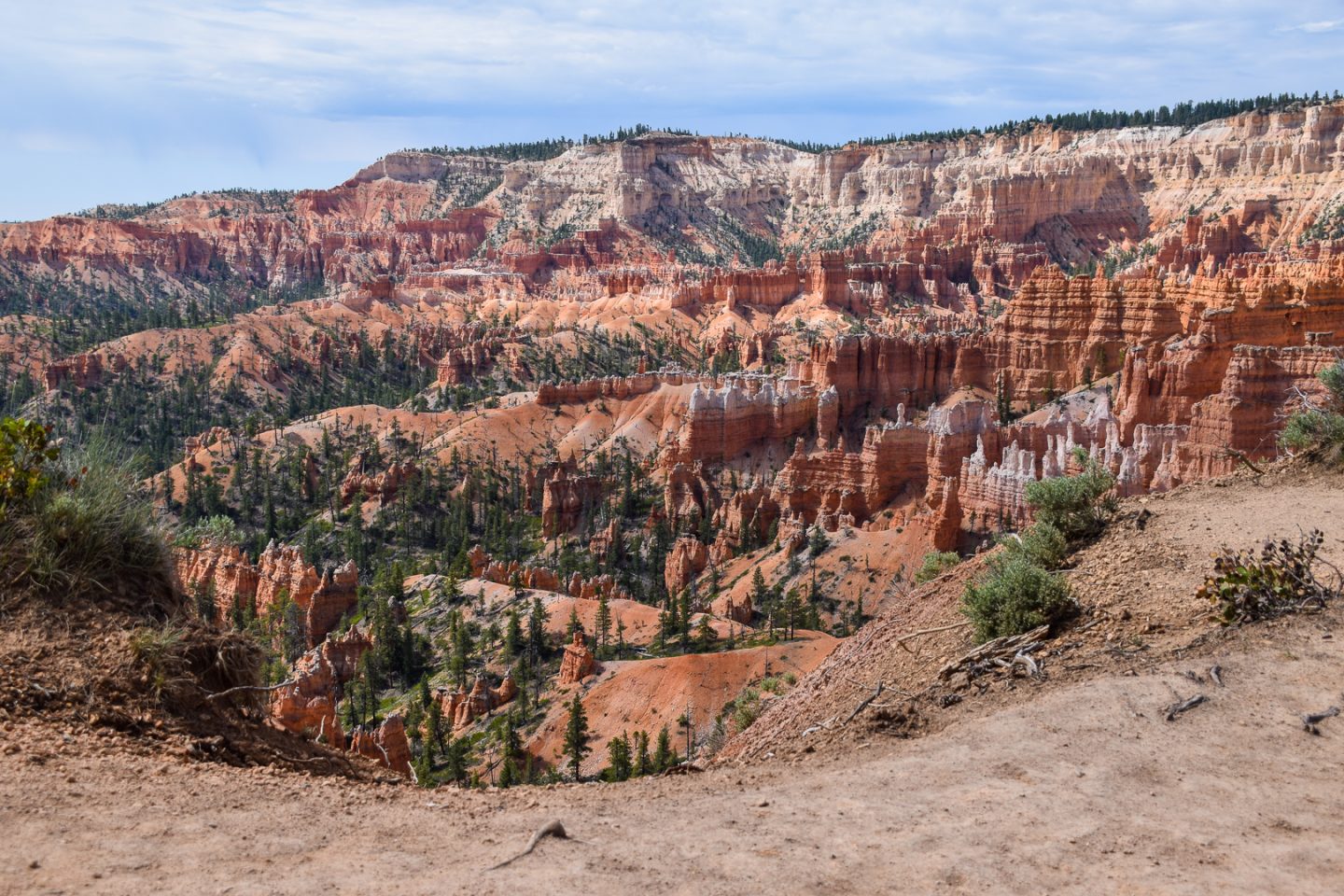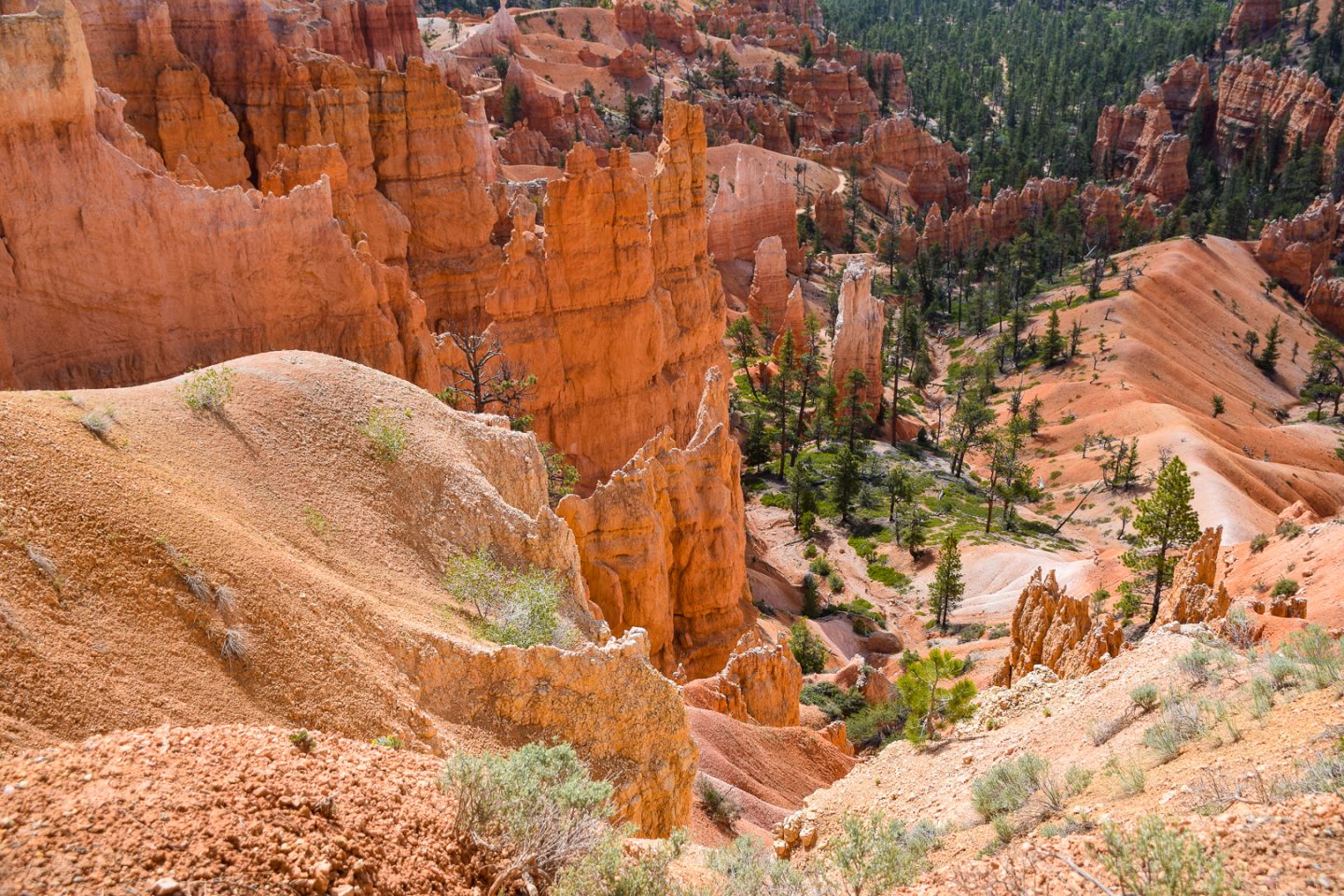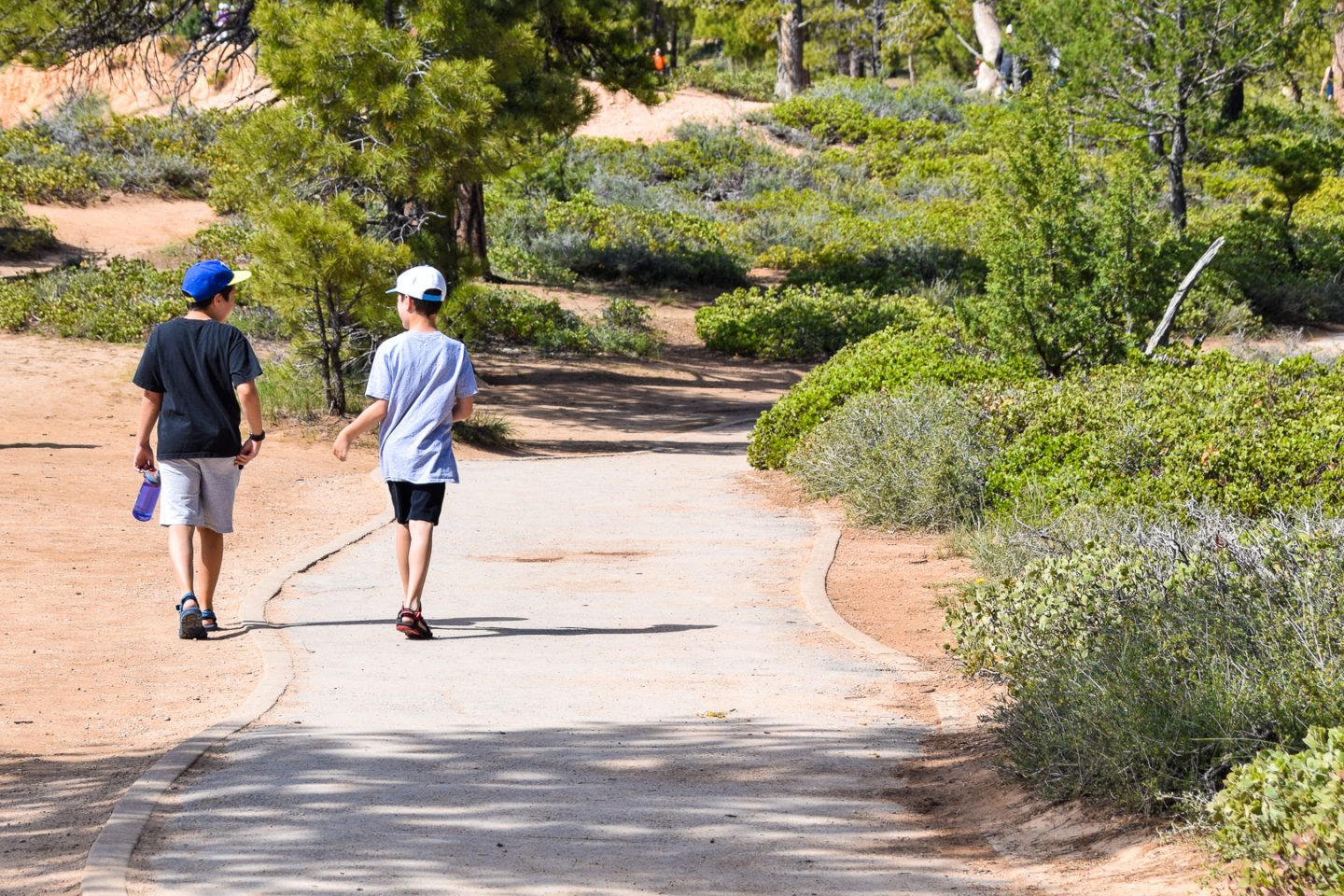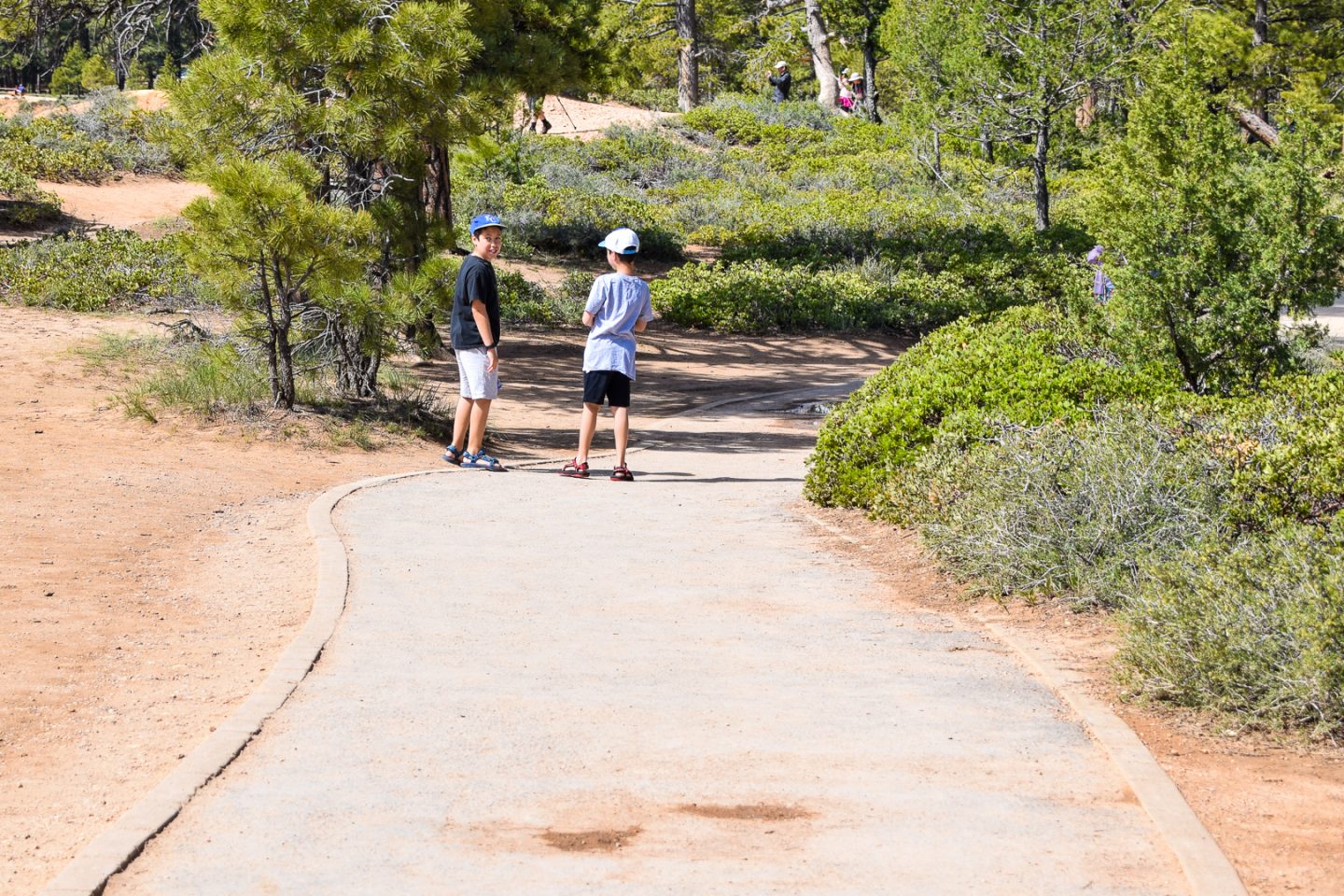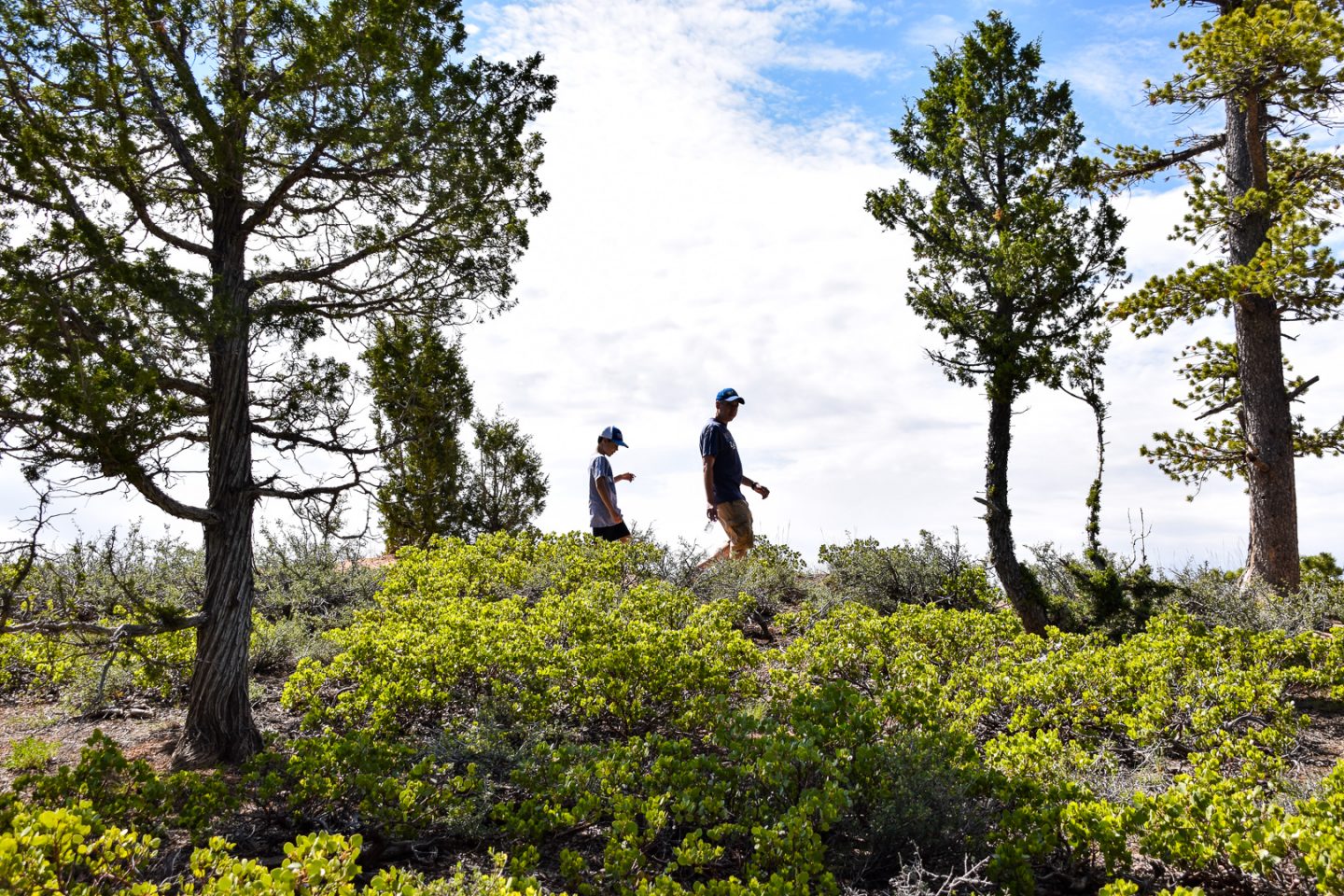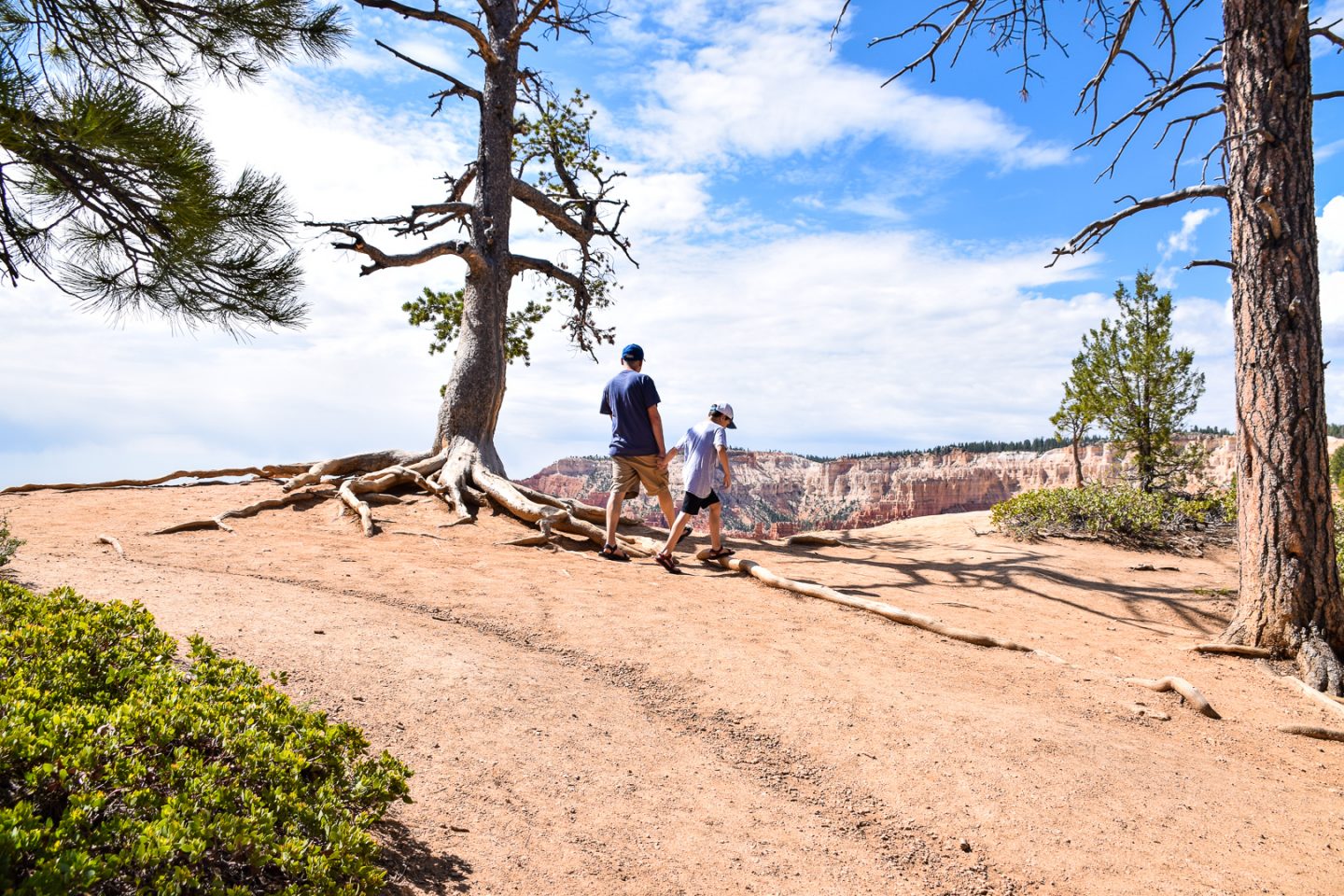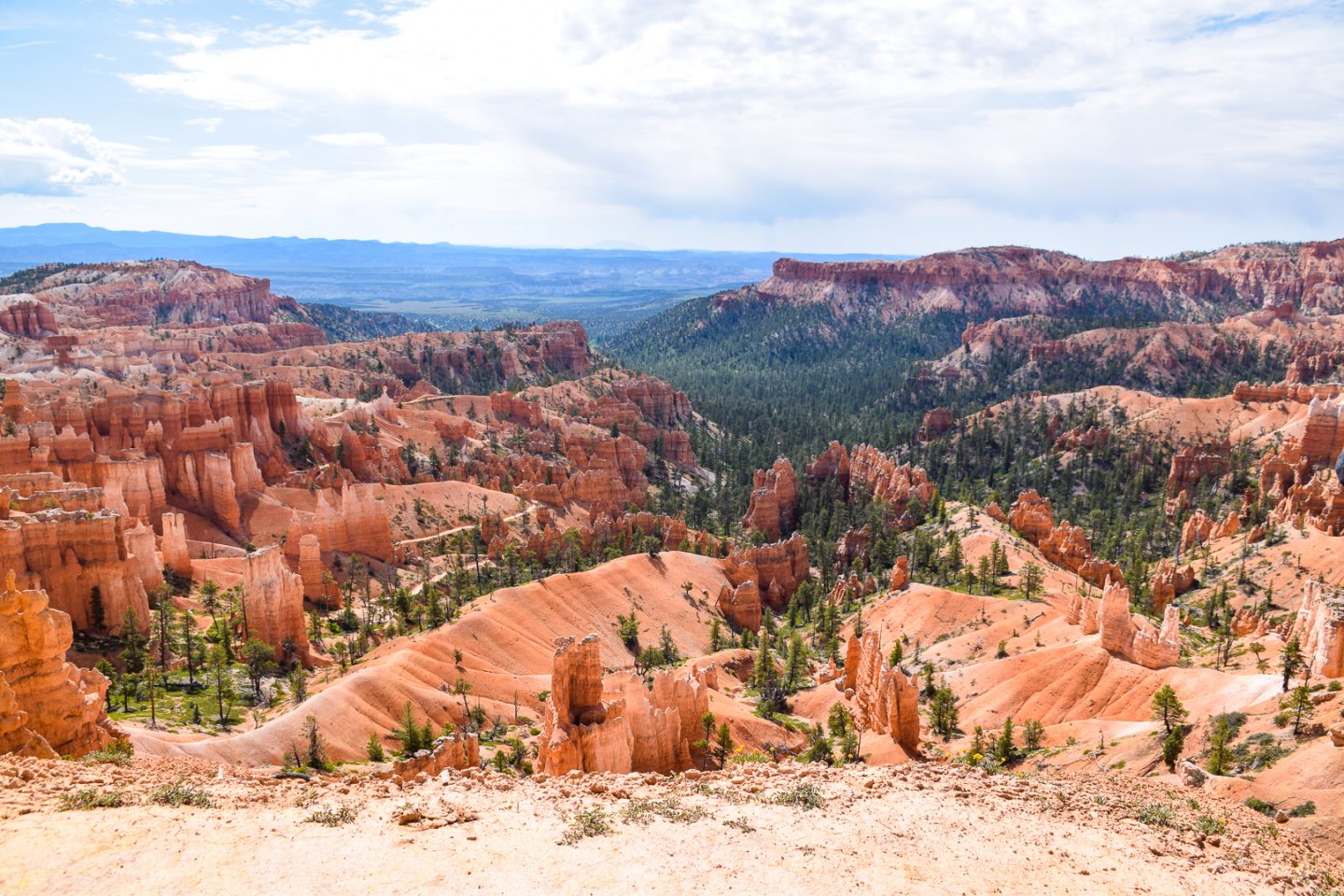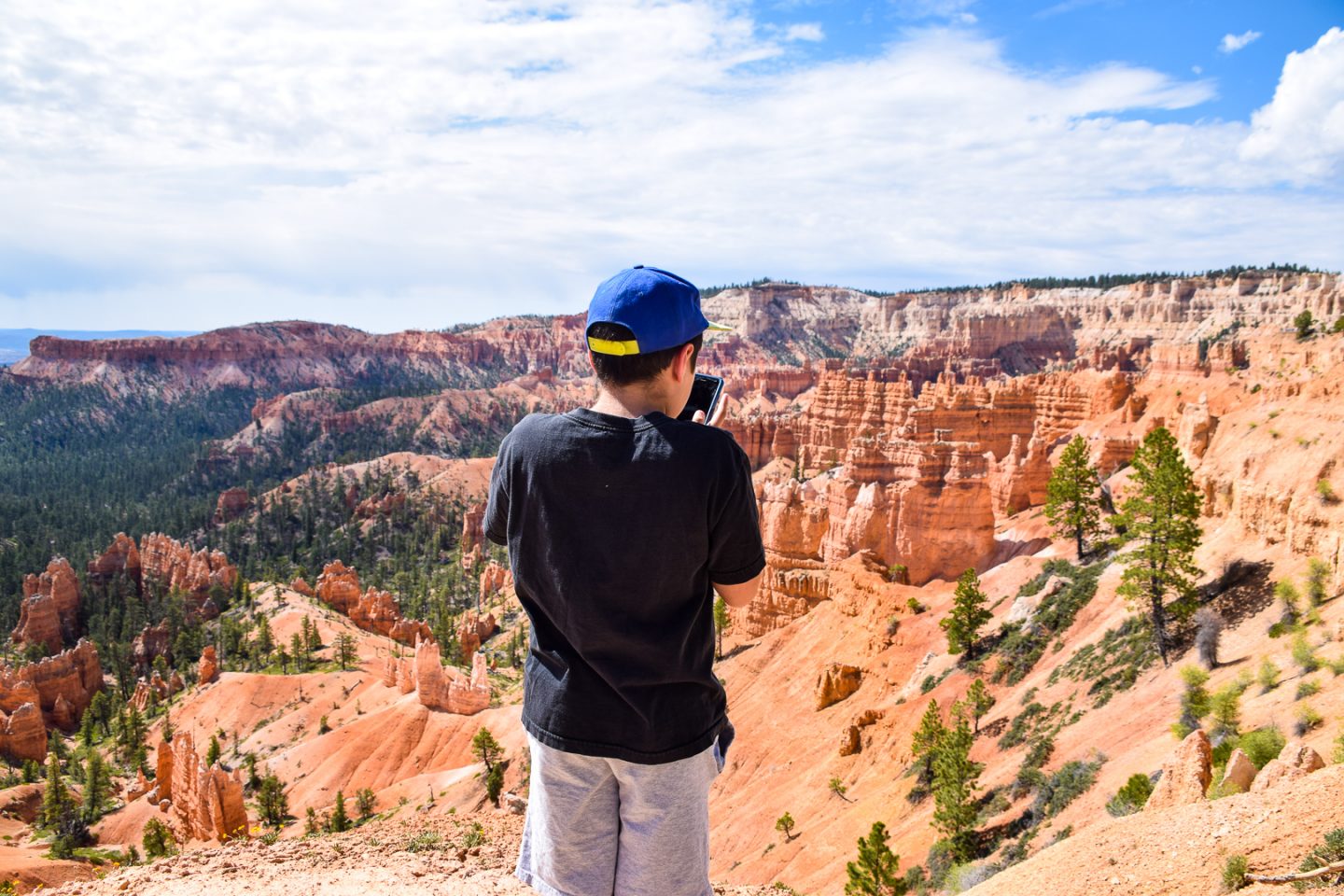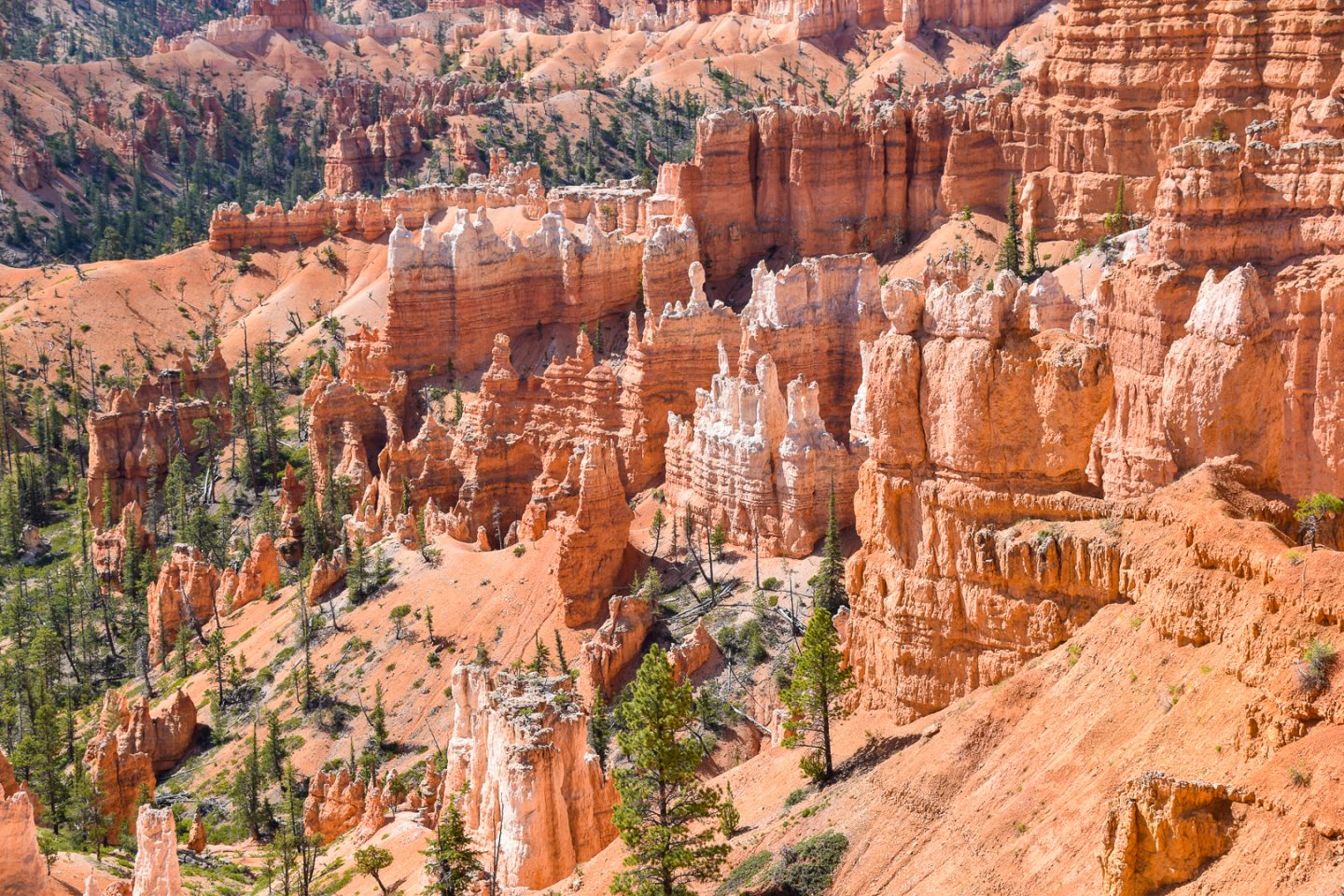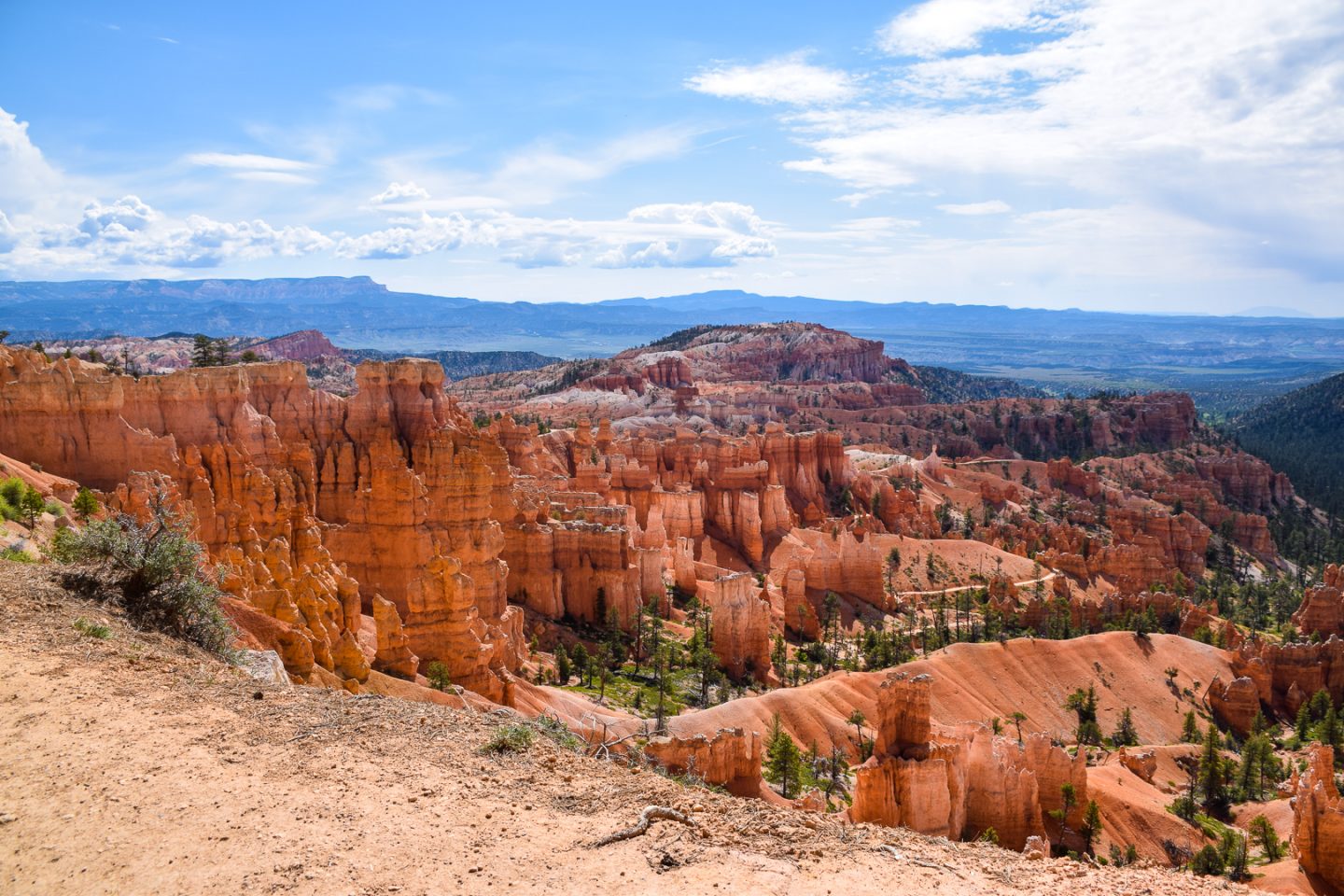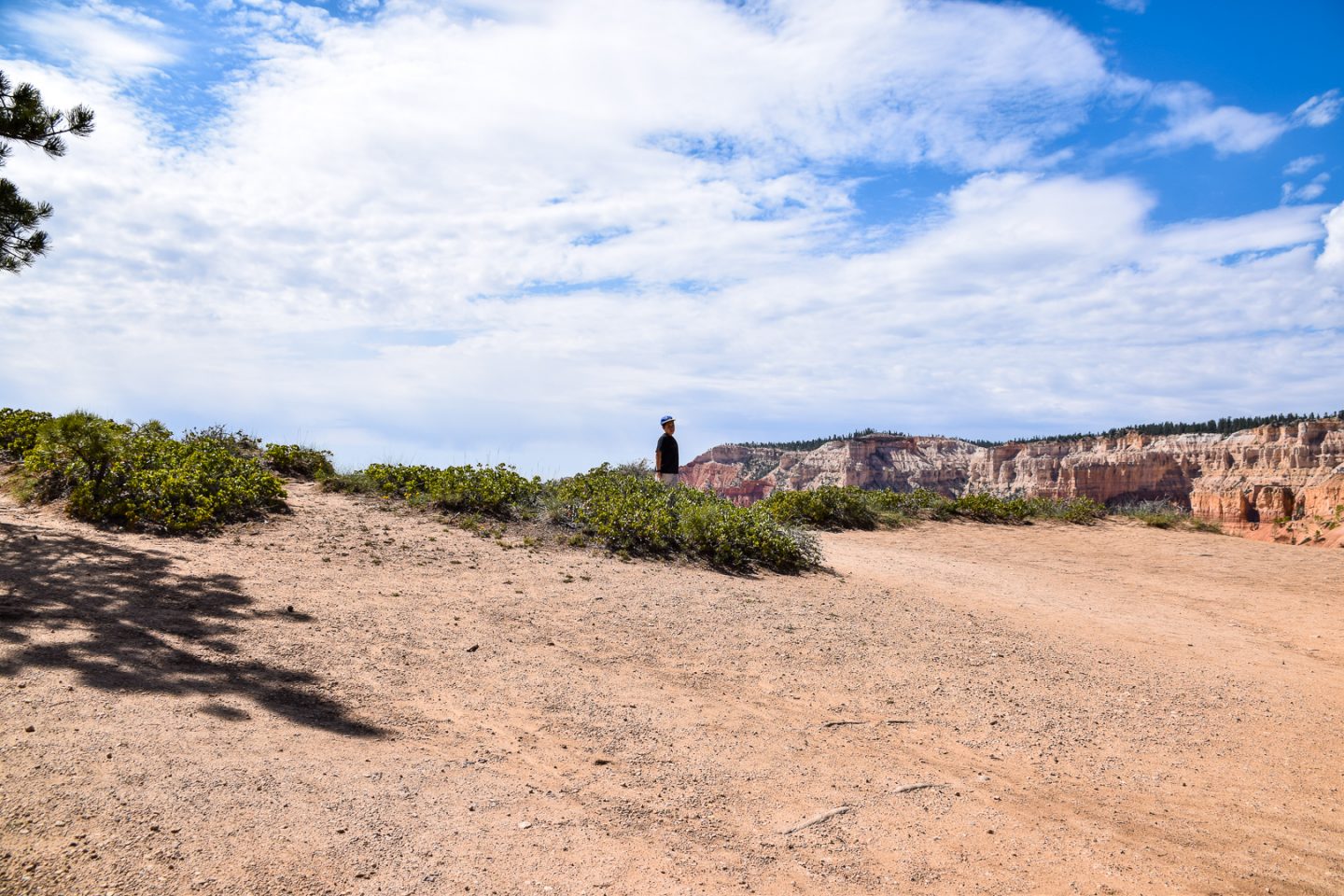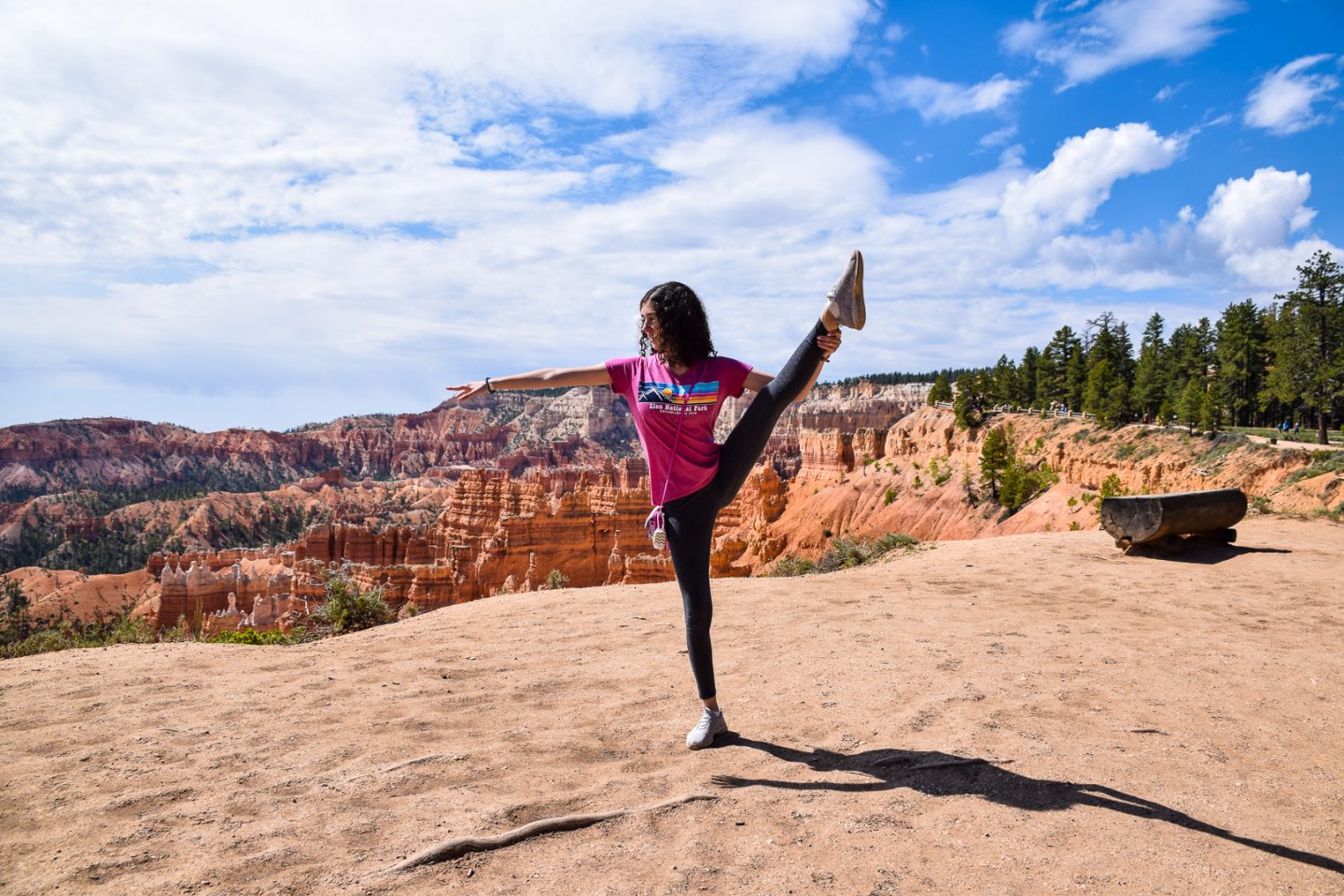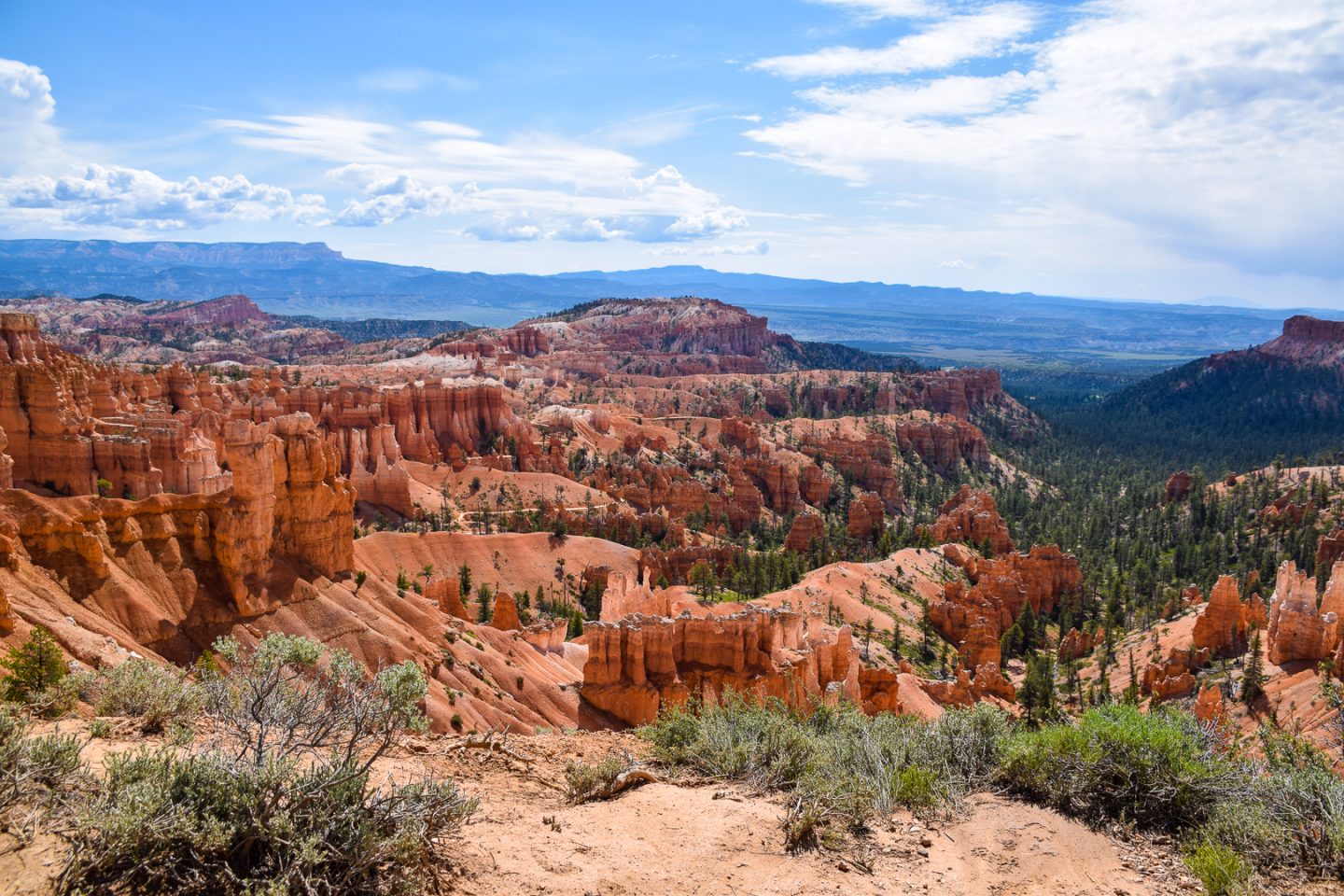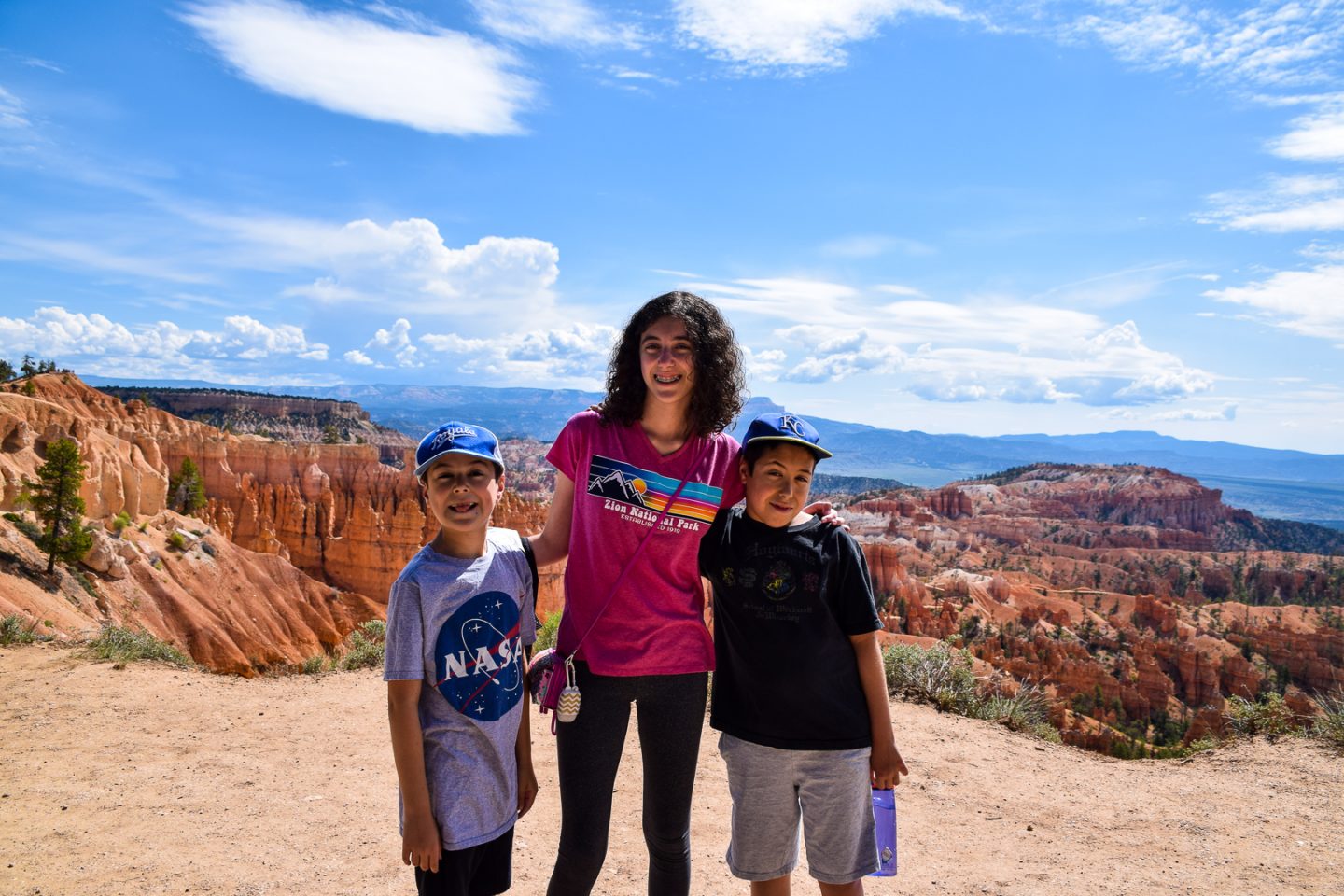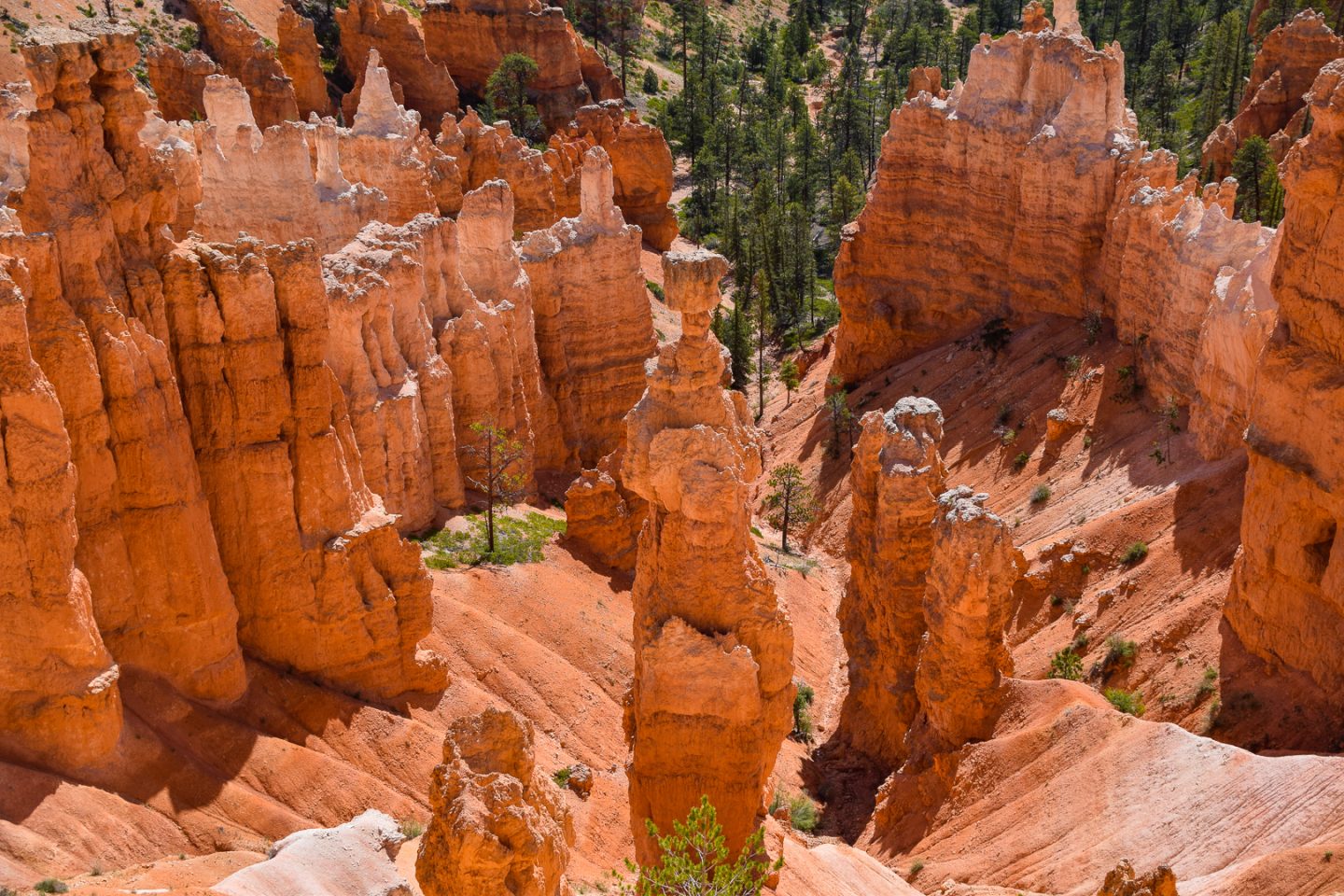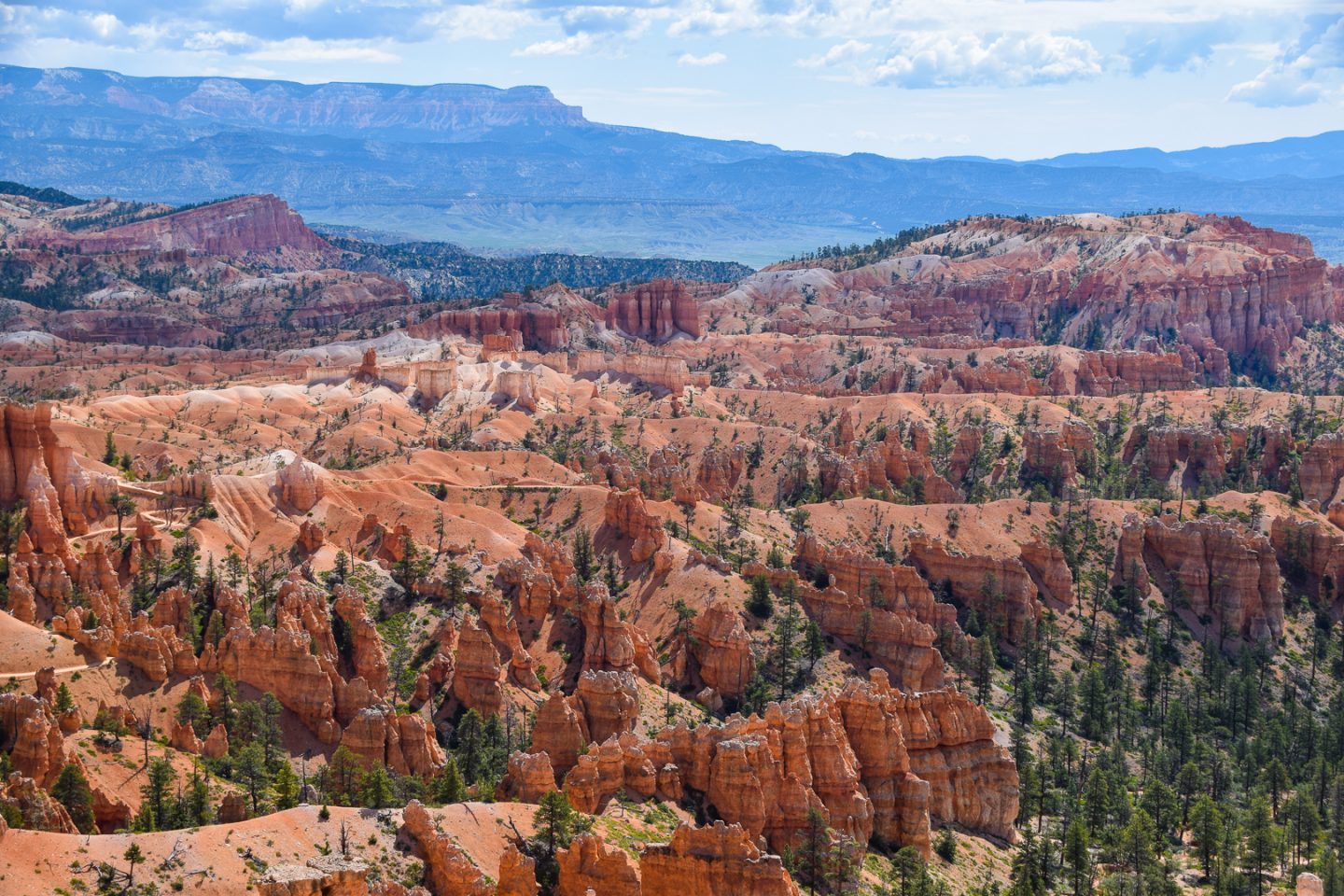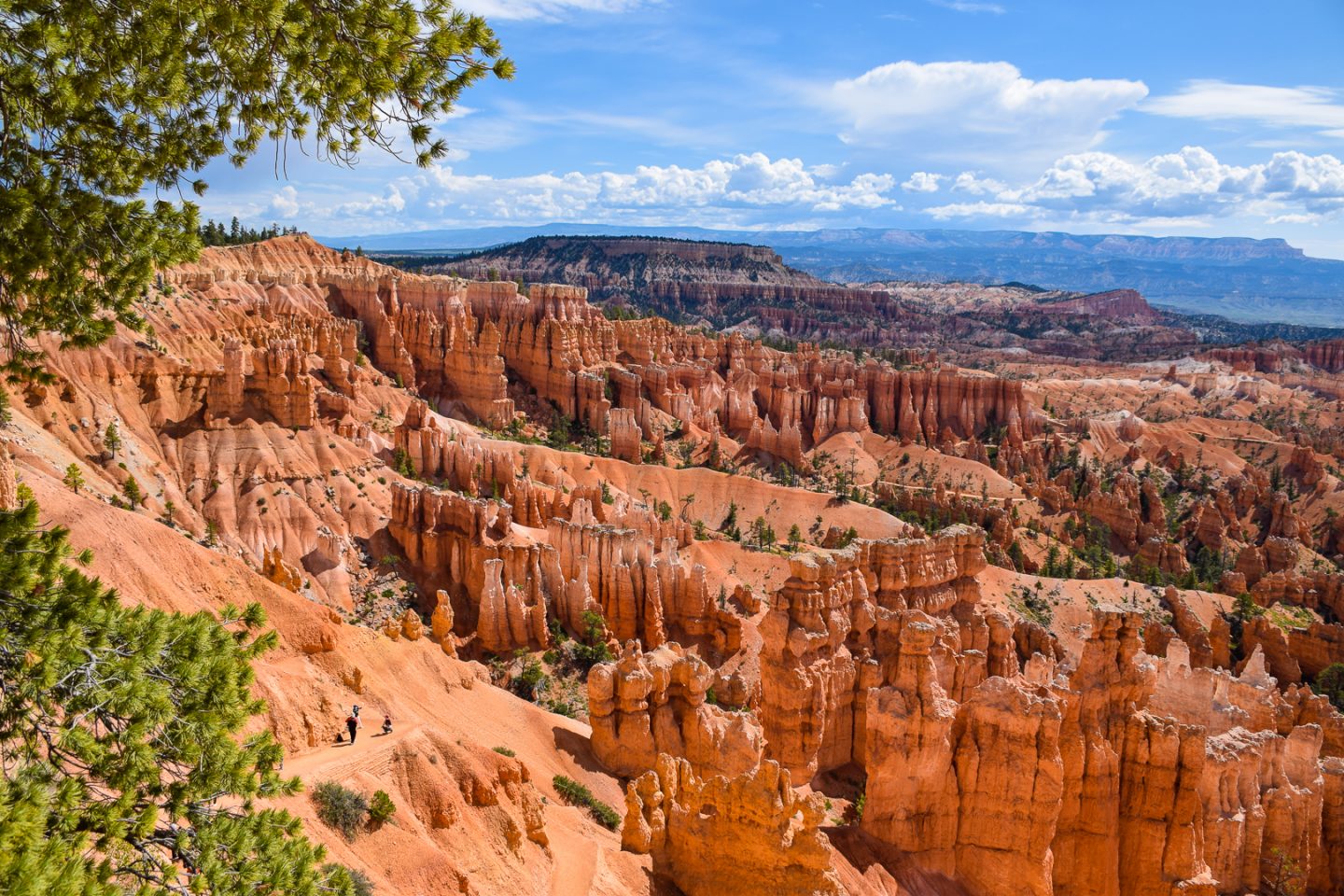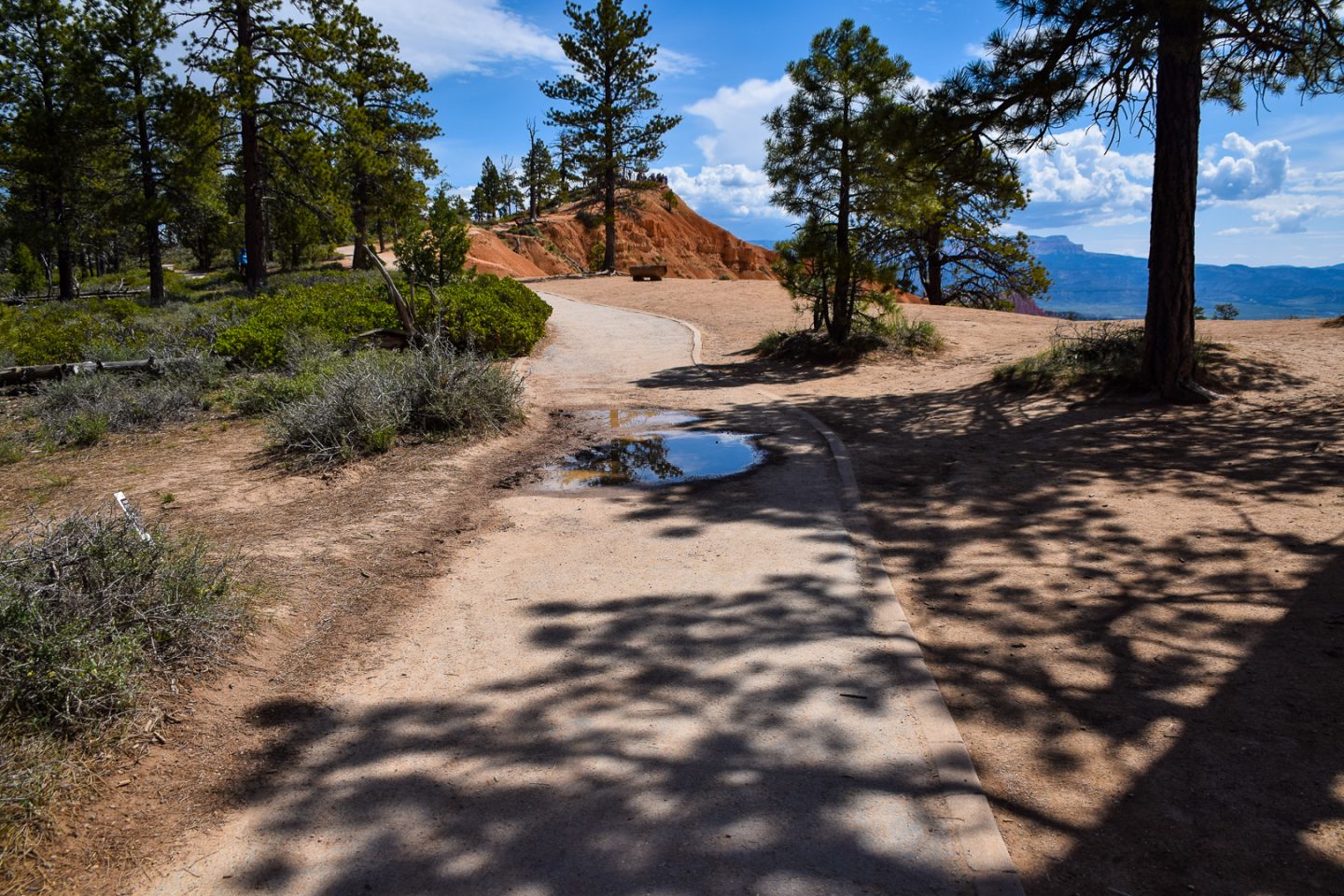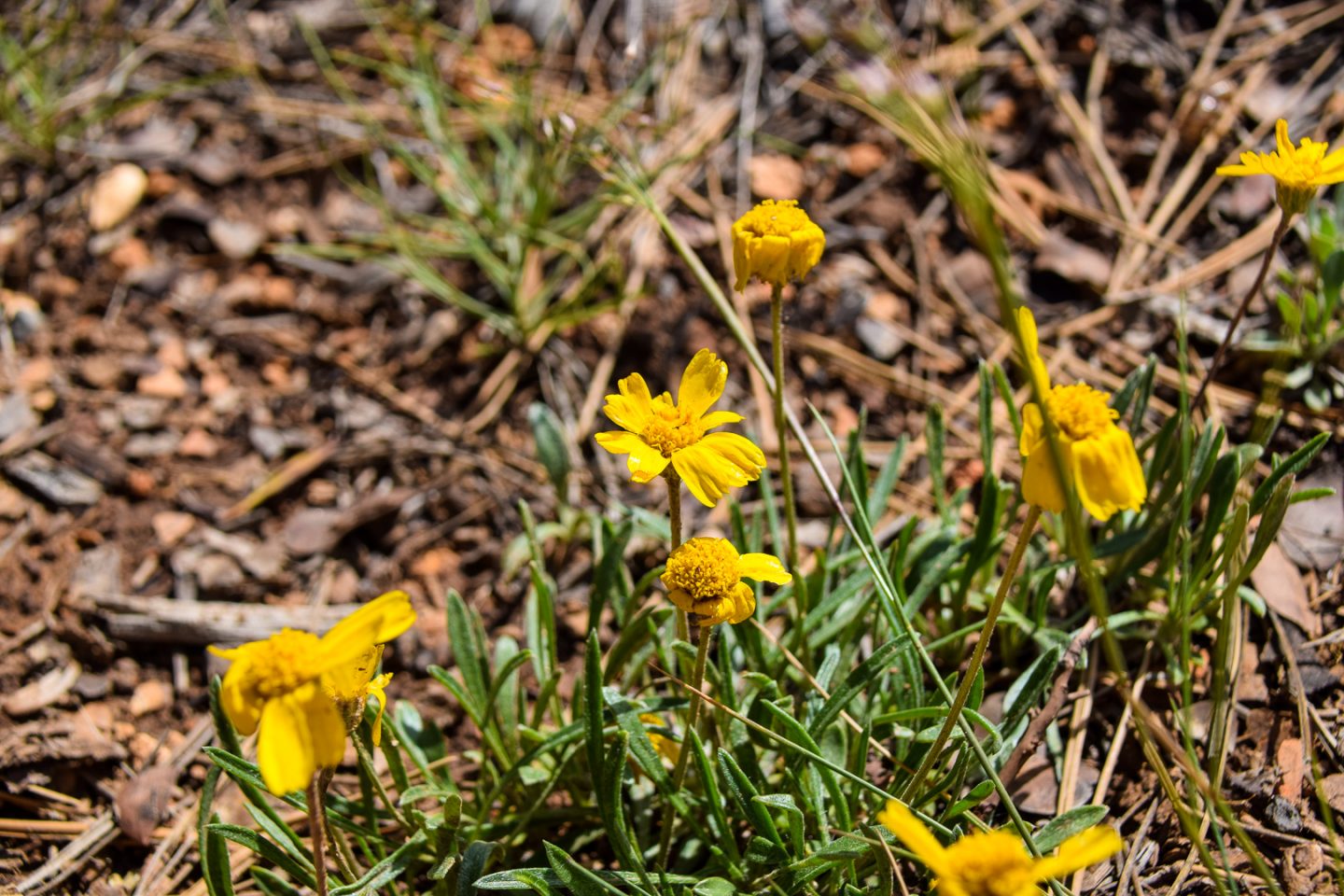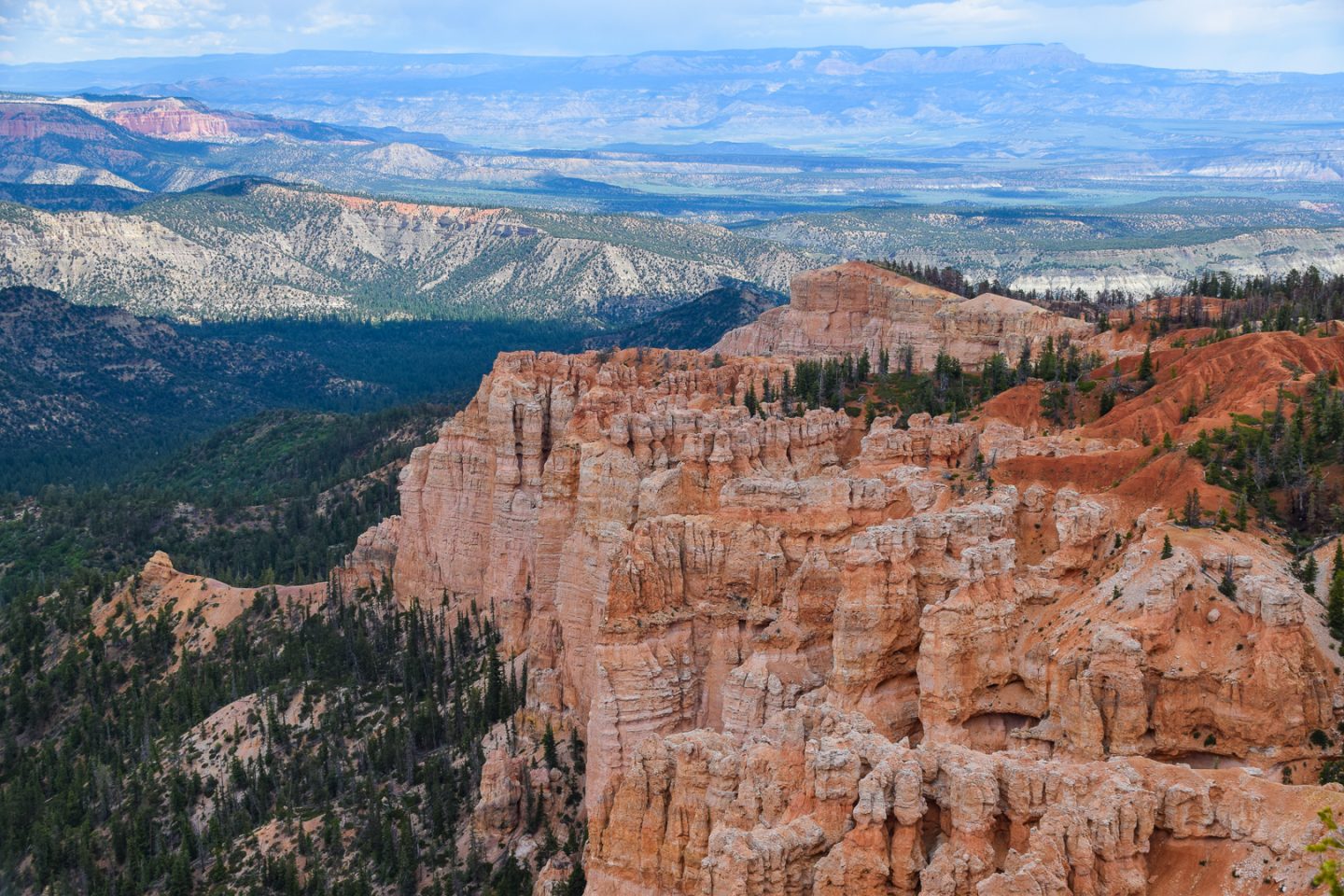 Here we saw a rainstorm in the distance.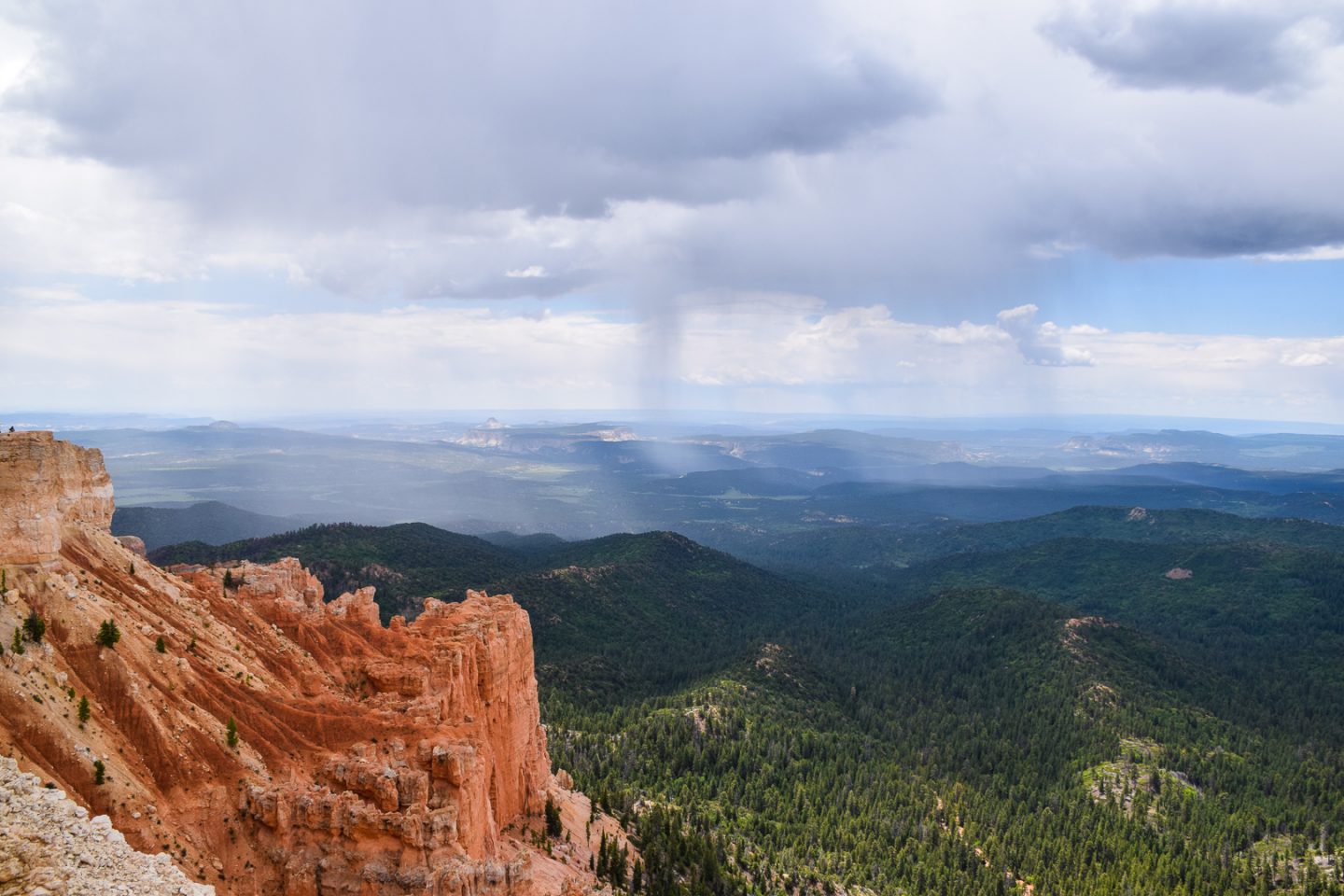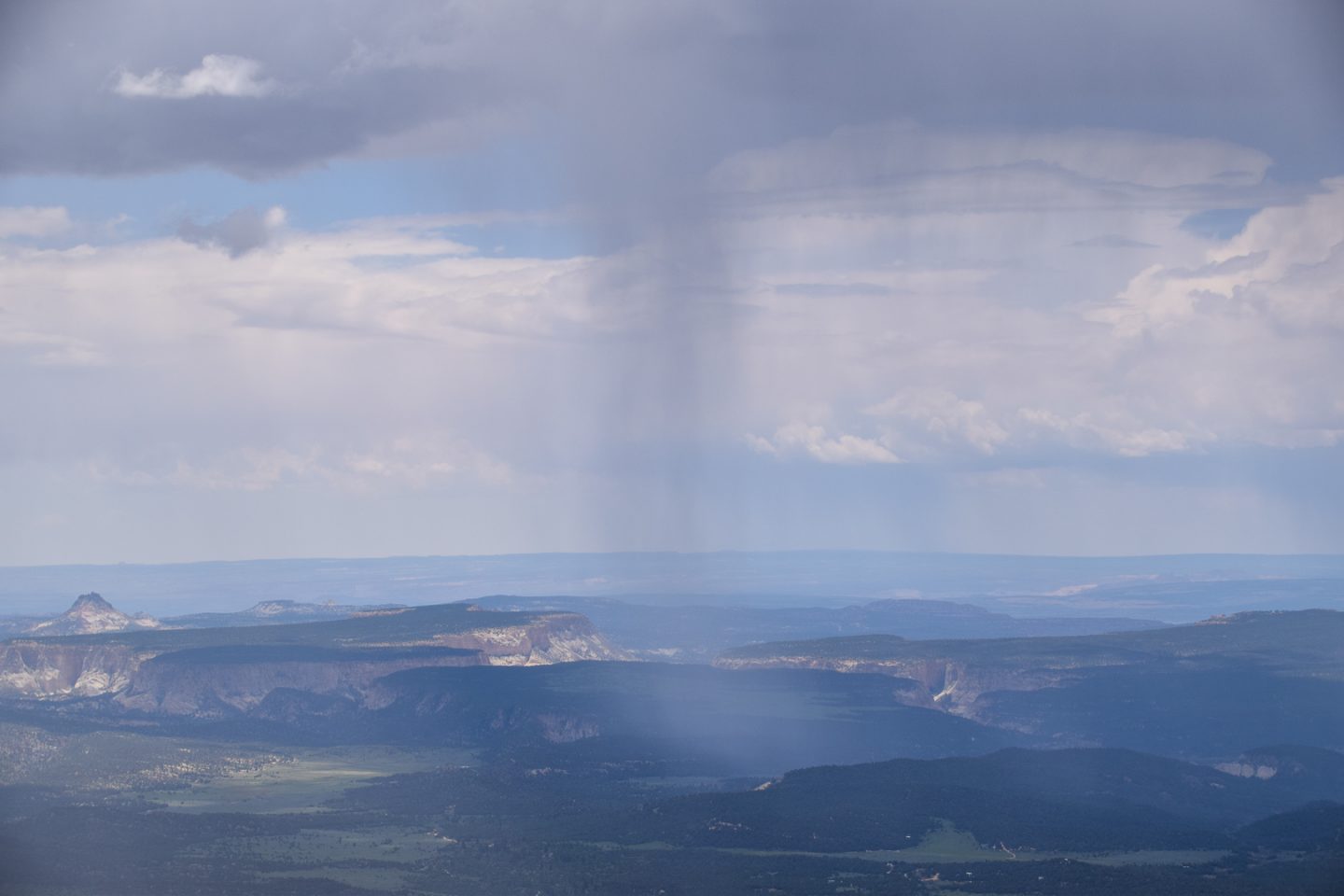 This view reminded me of Hawaii.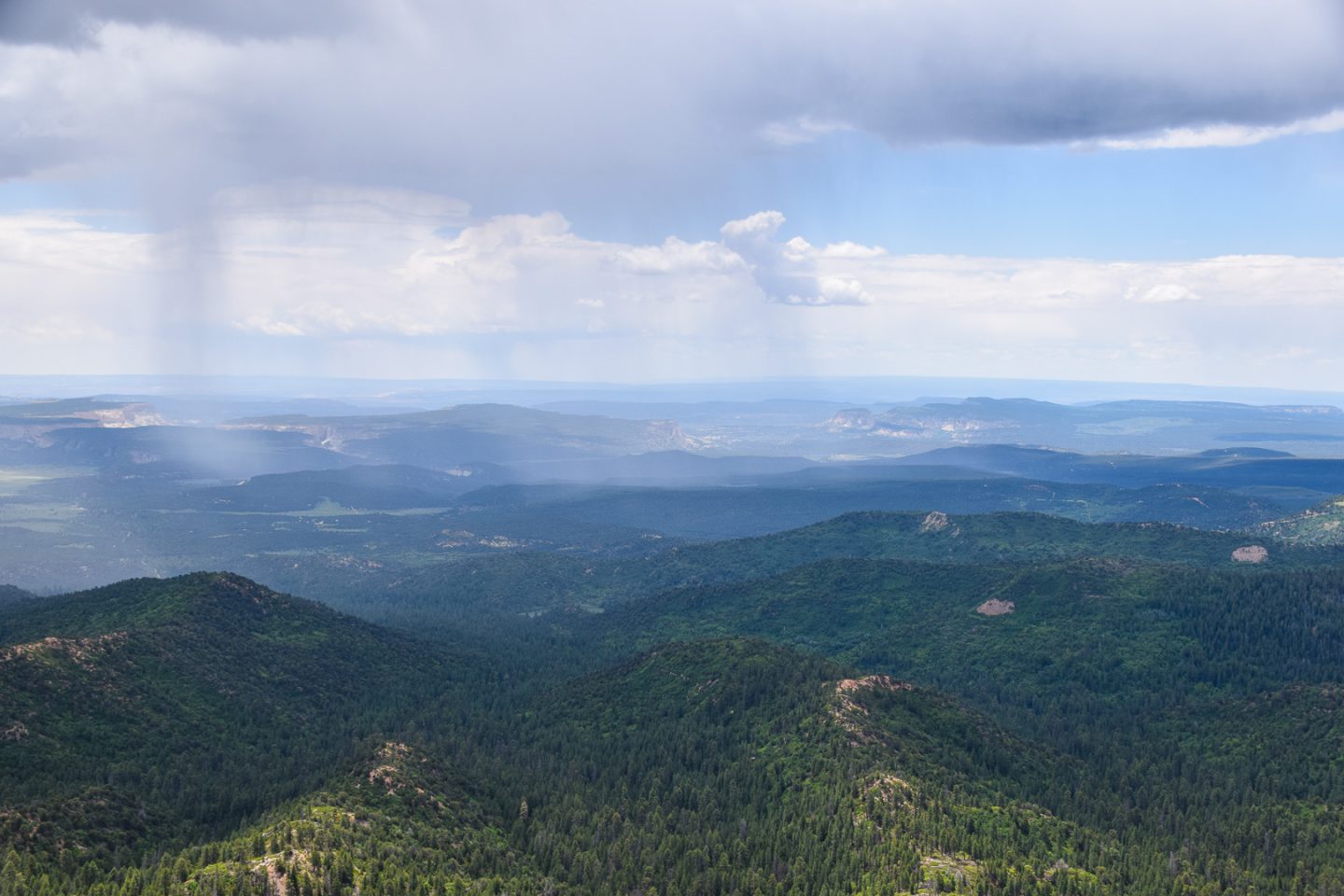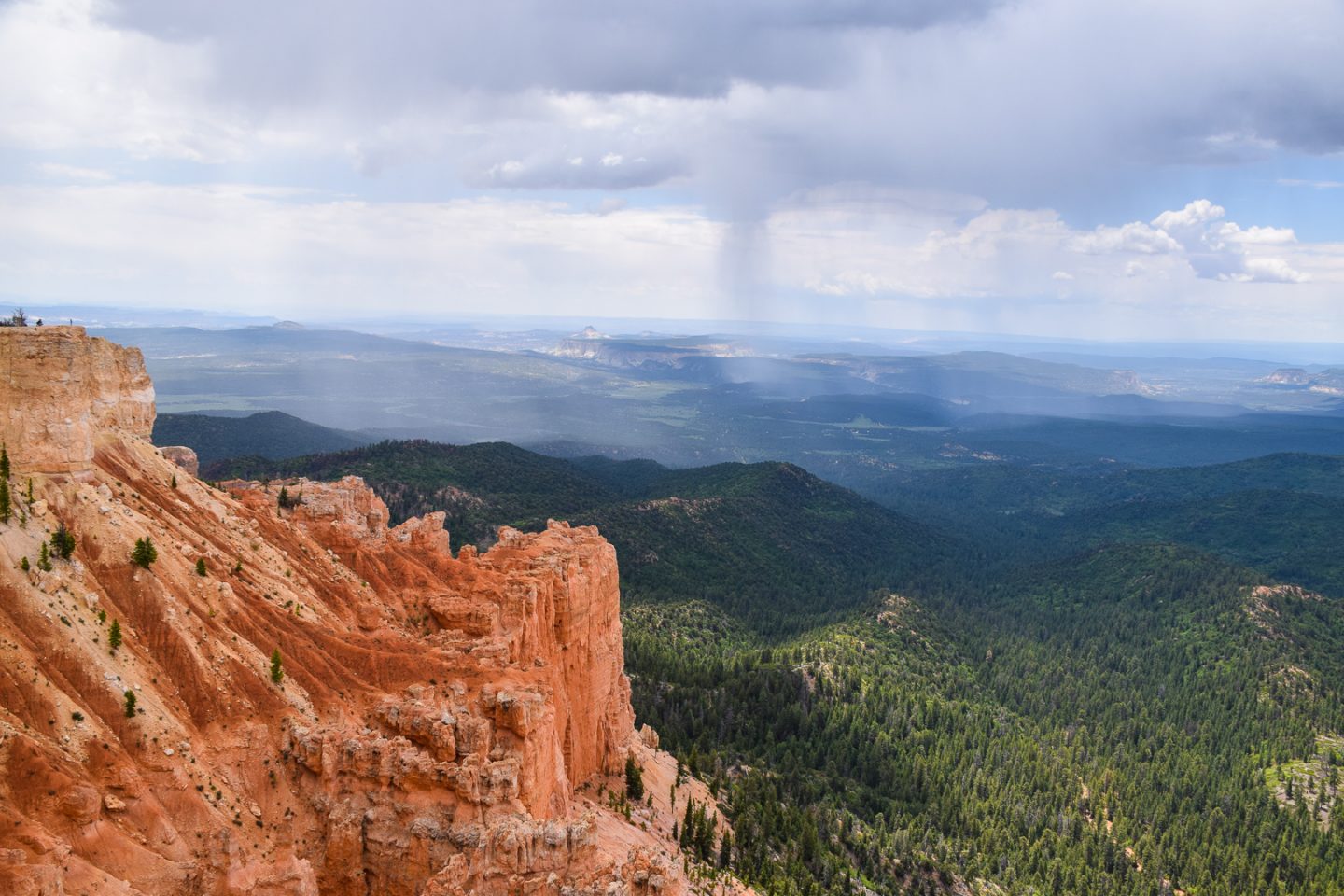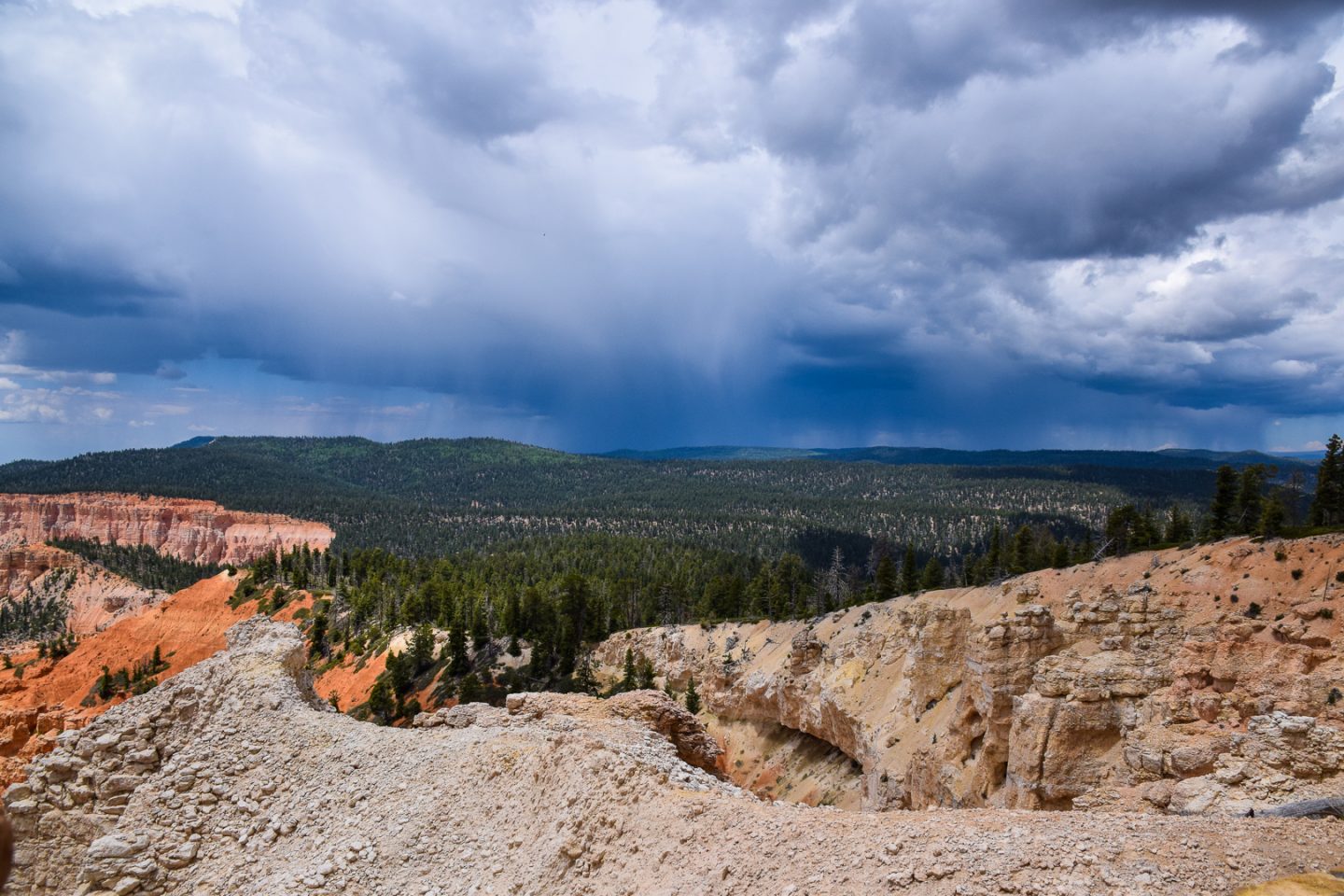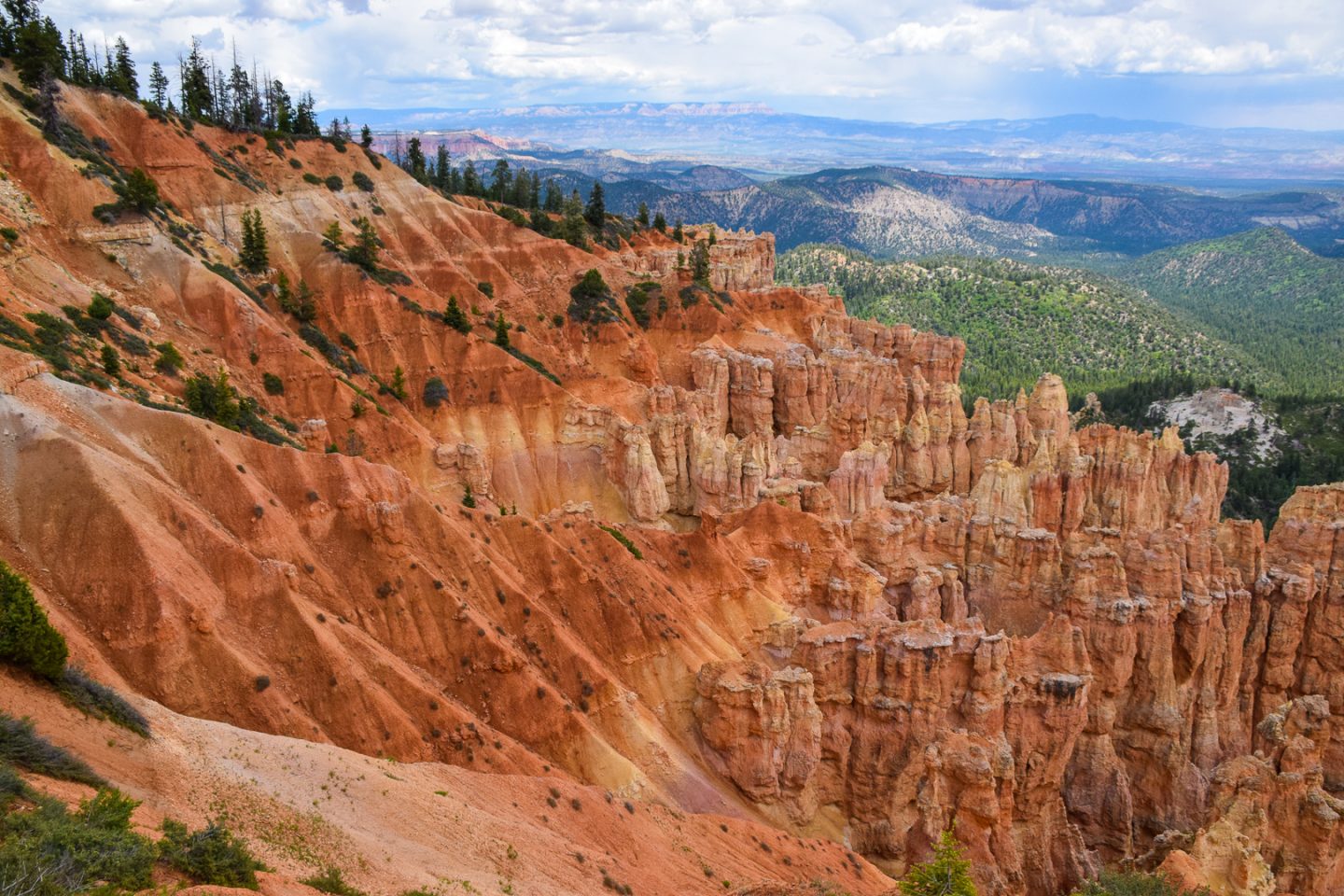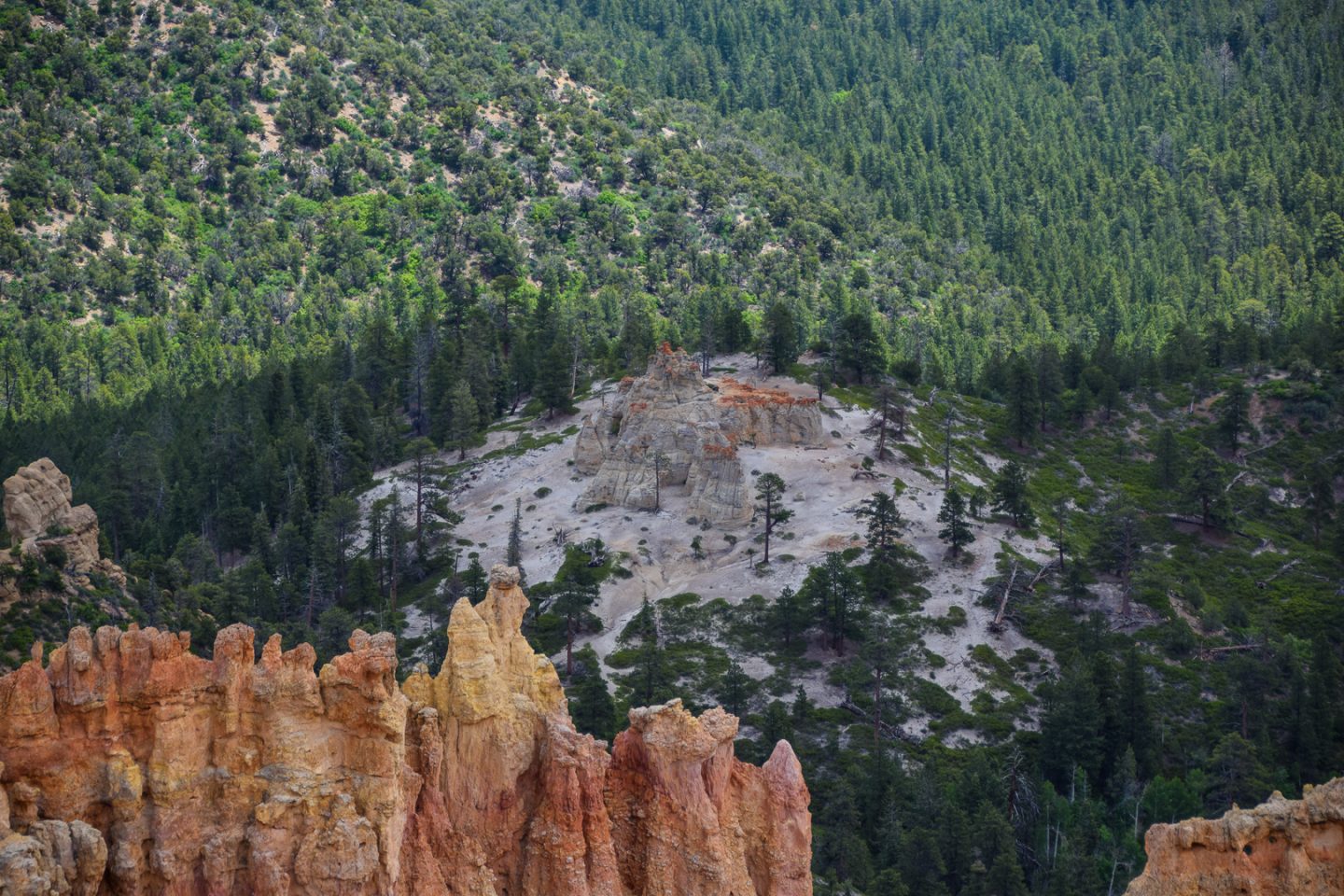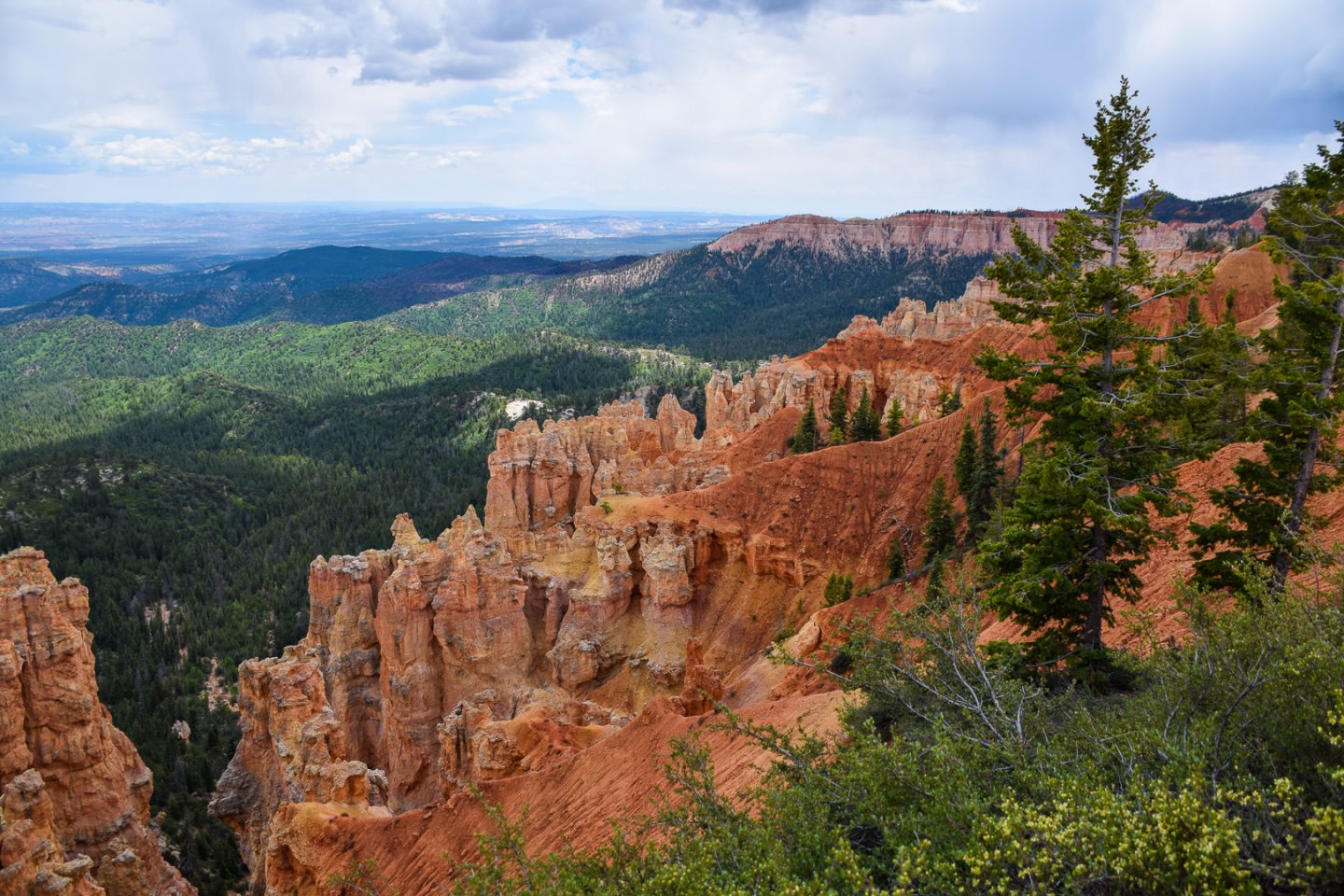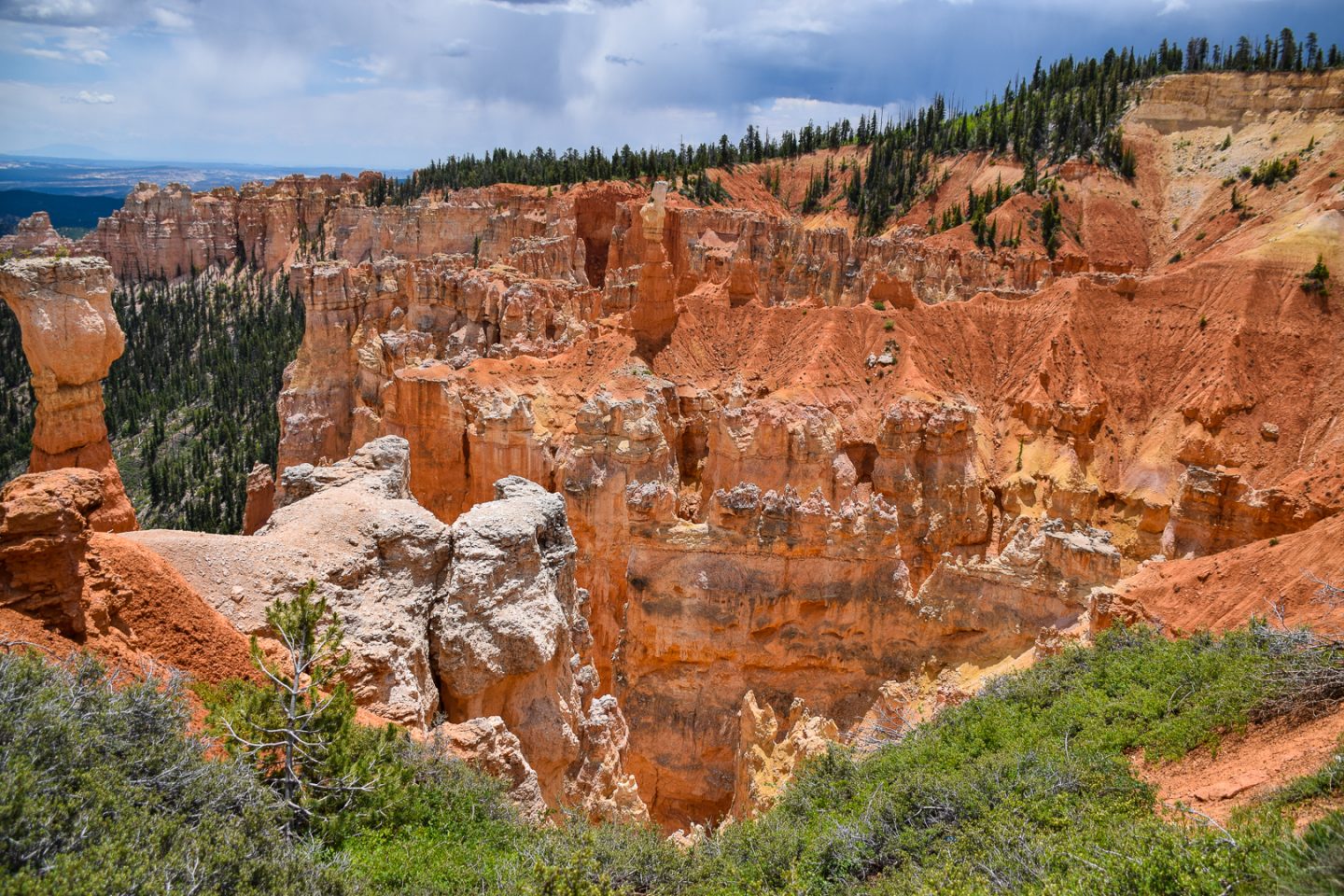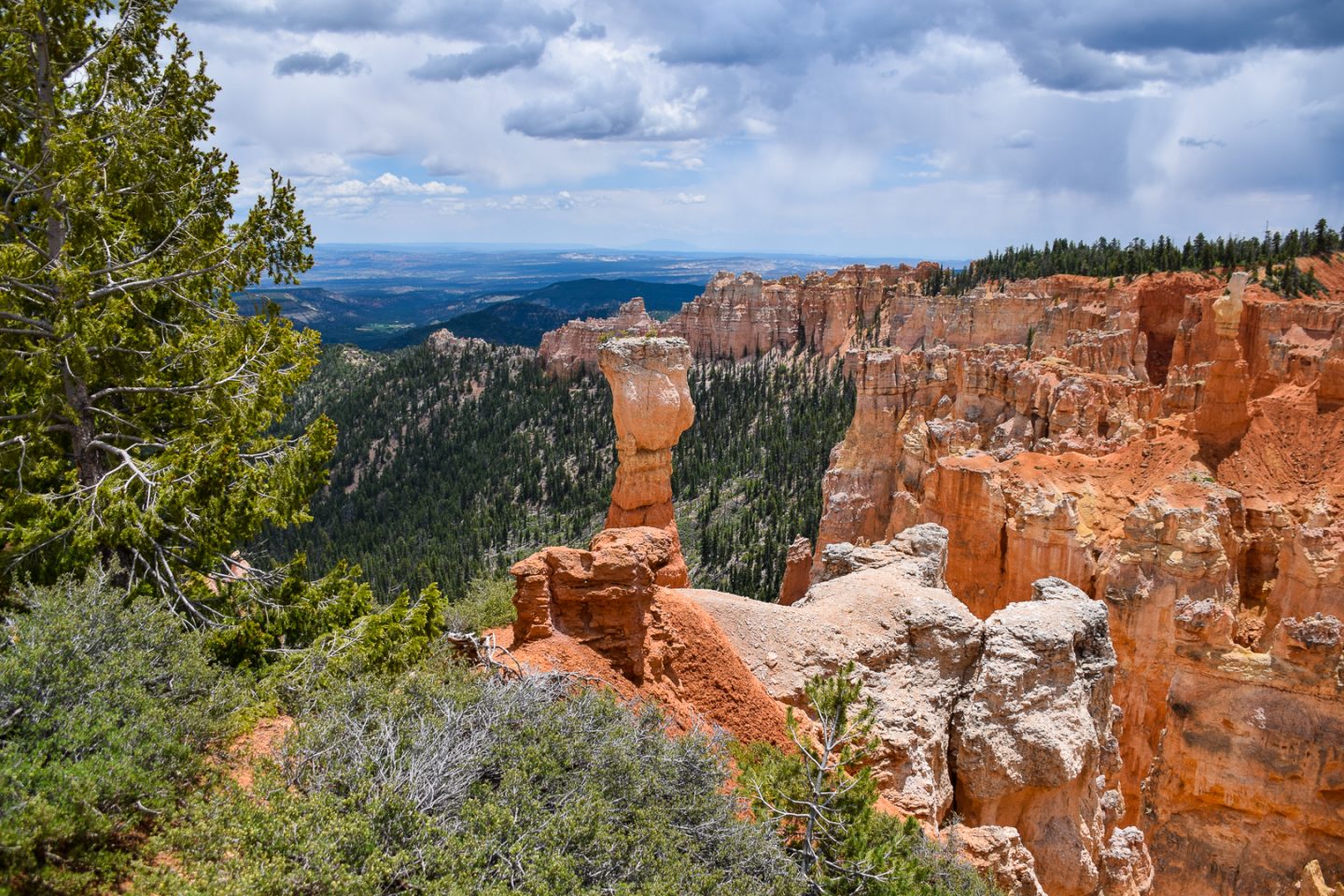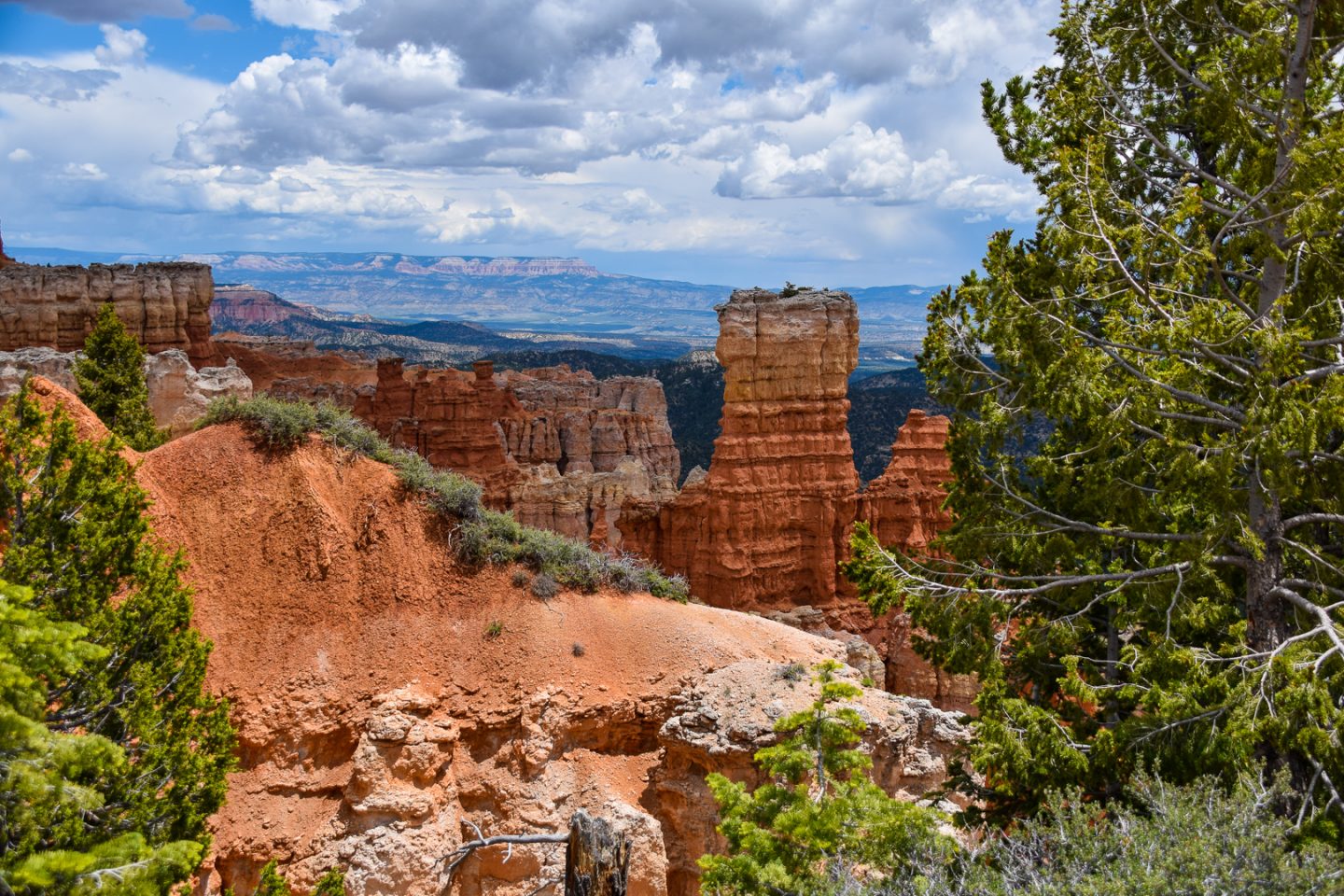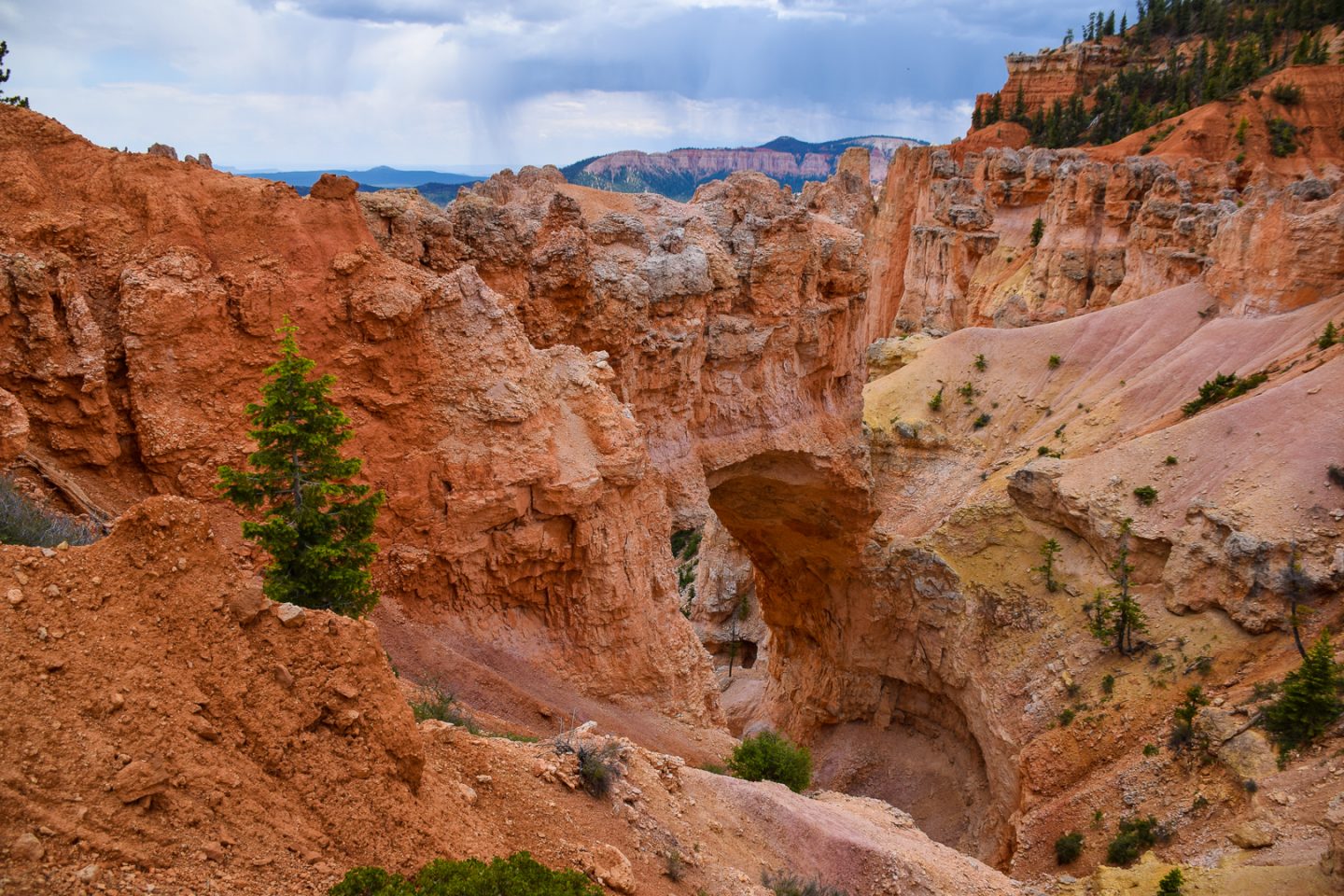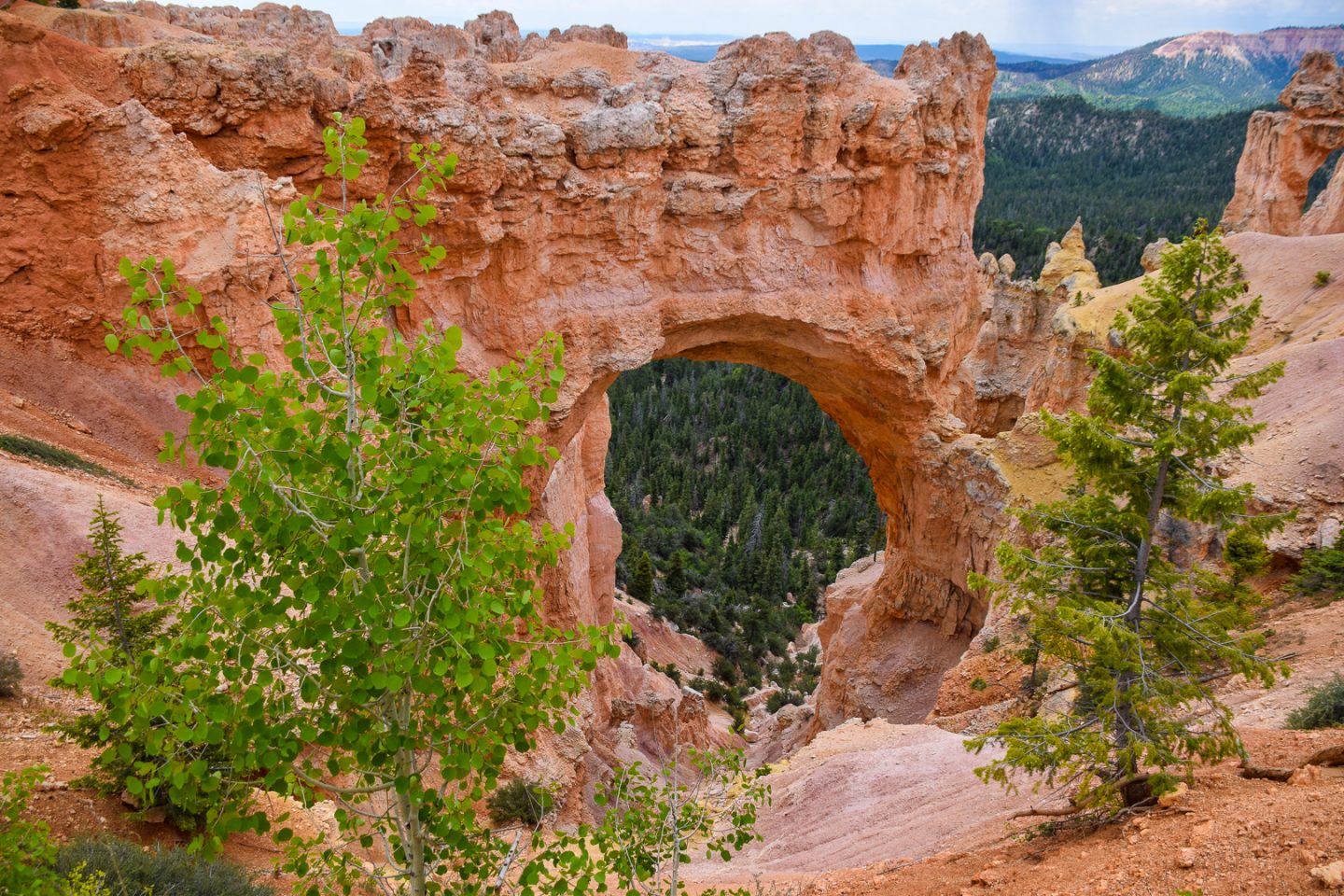 We spotted some deer in a field.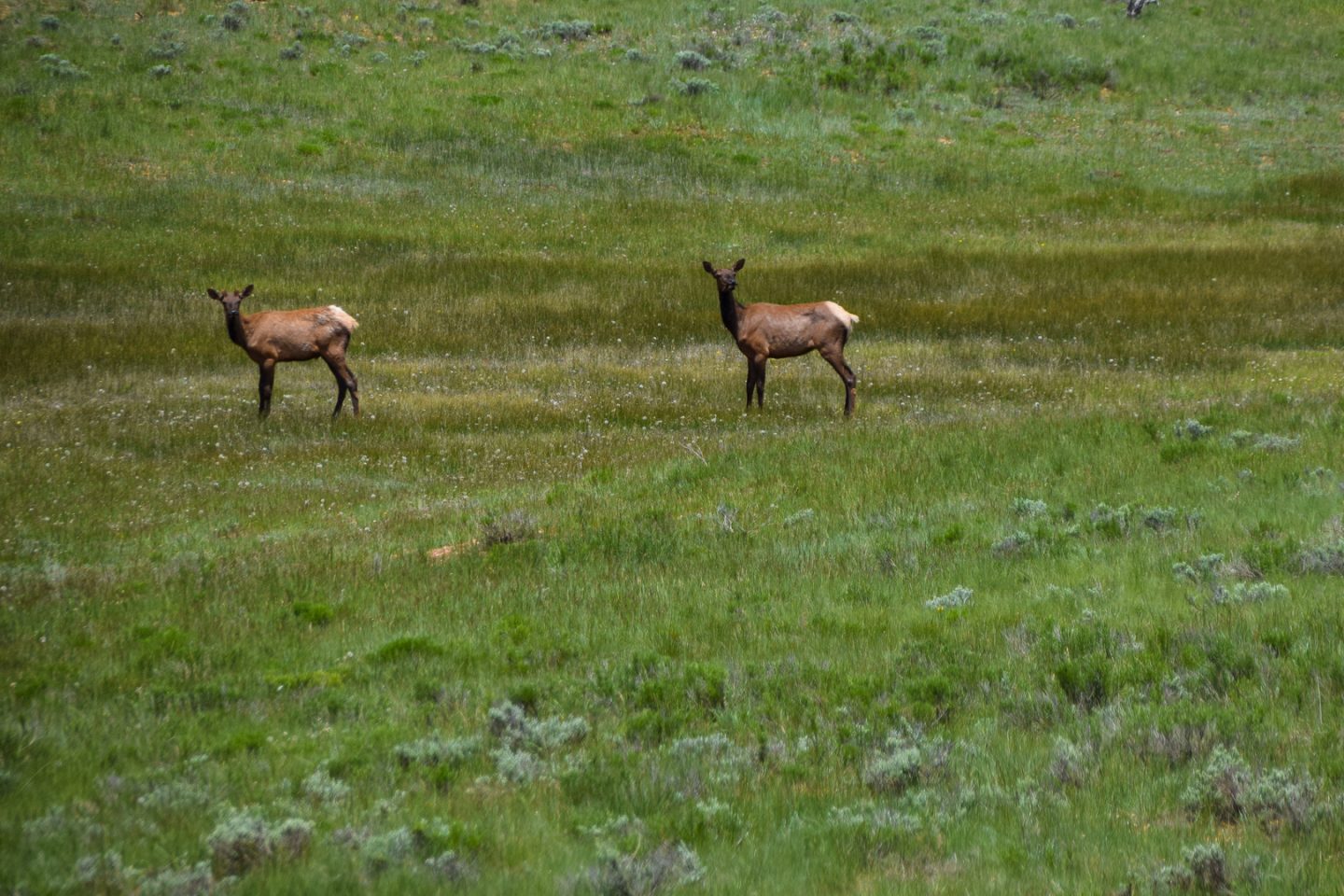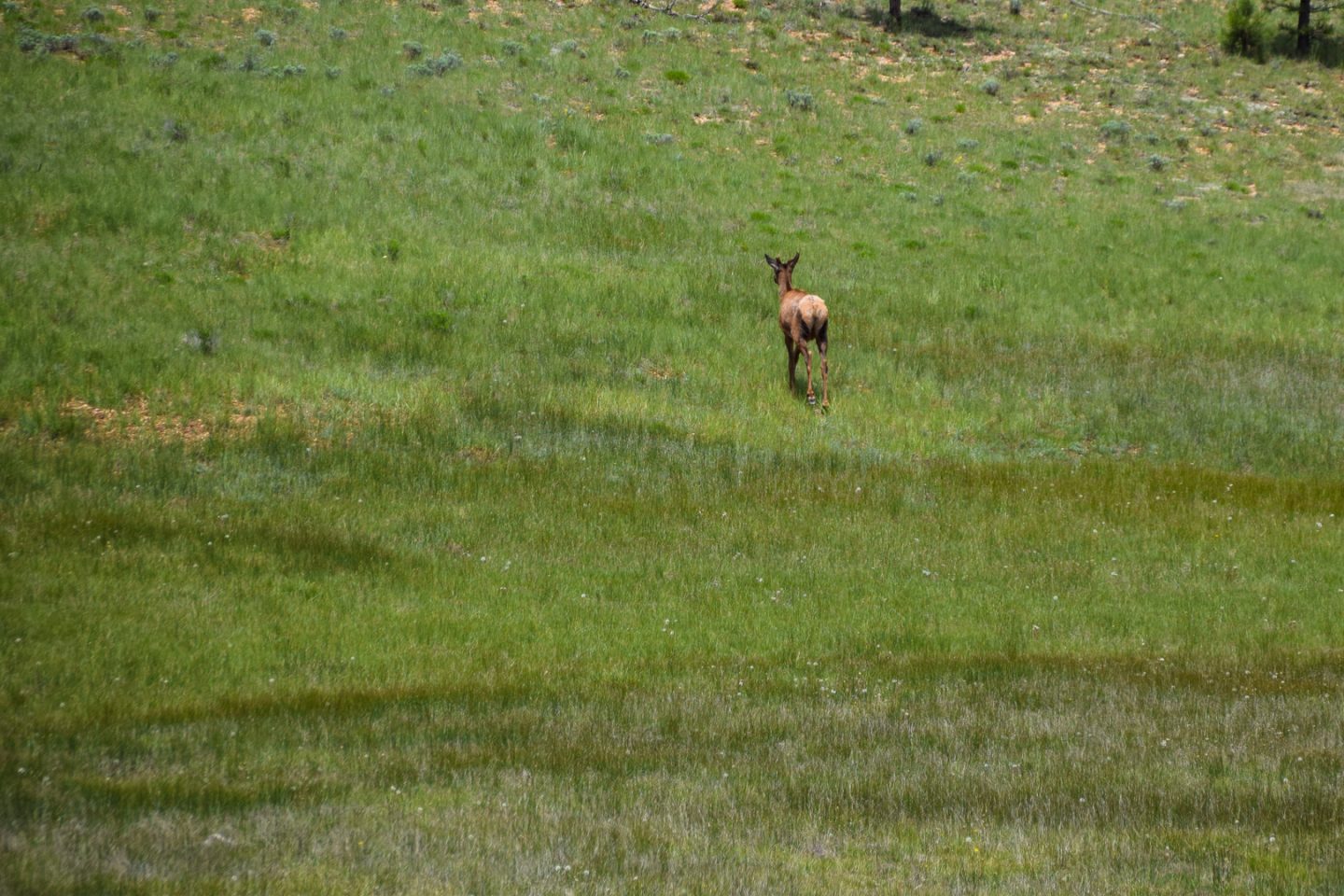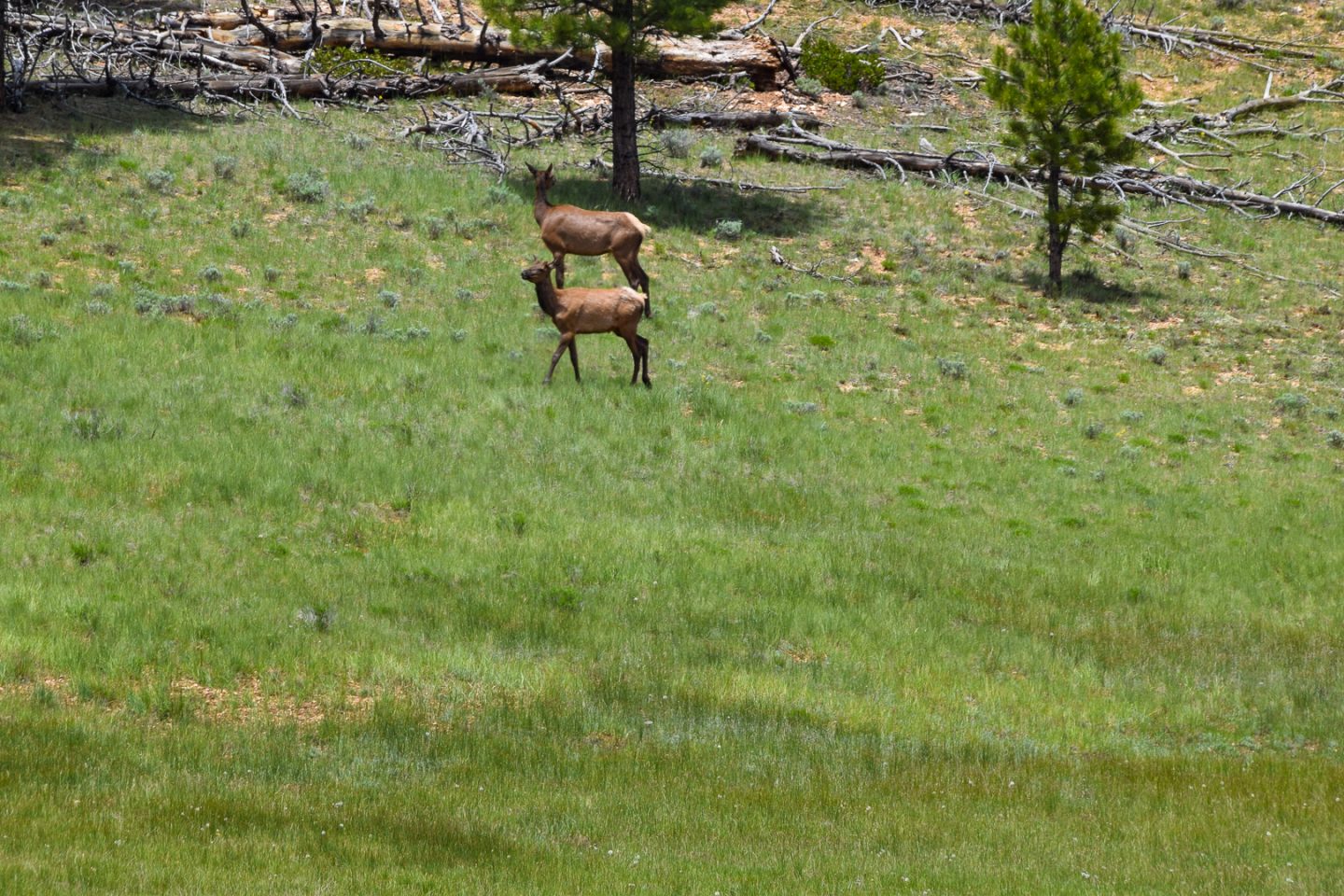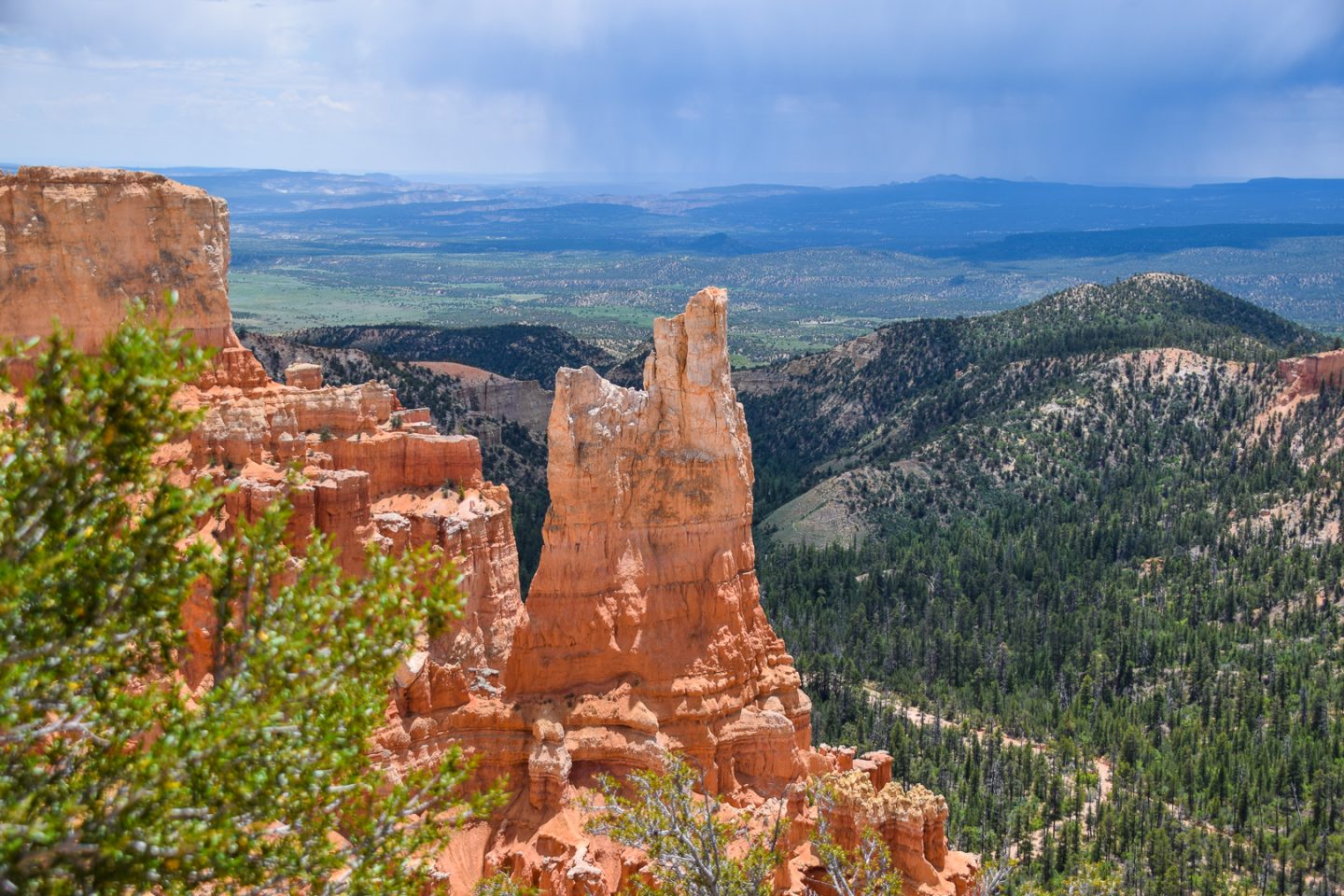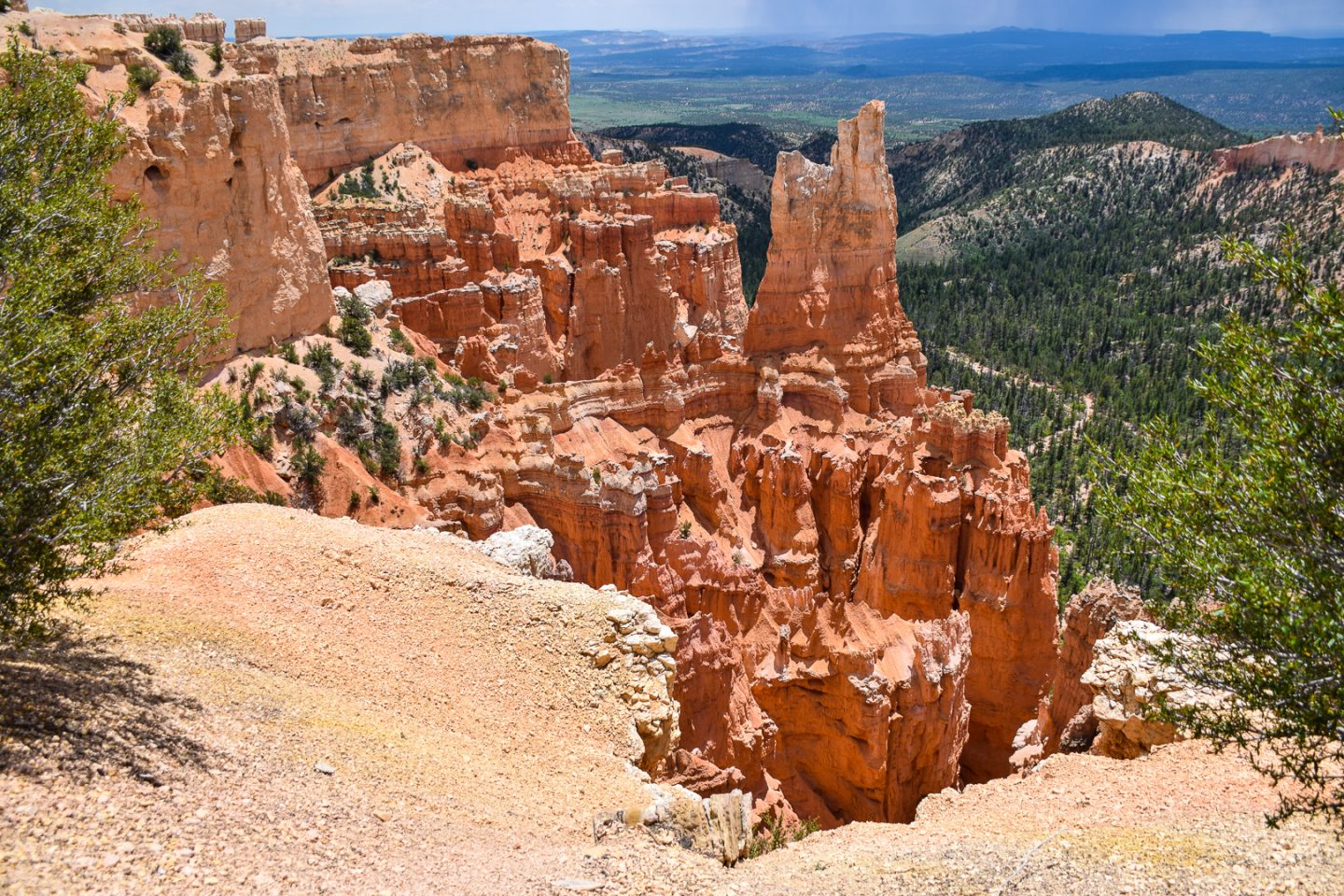 Maybe it was the cooler weather but the kids were being cooperative and getting along! I think Gabbie was trying to teach the boys a tap dance step here!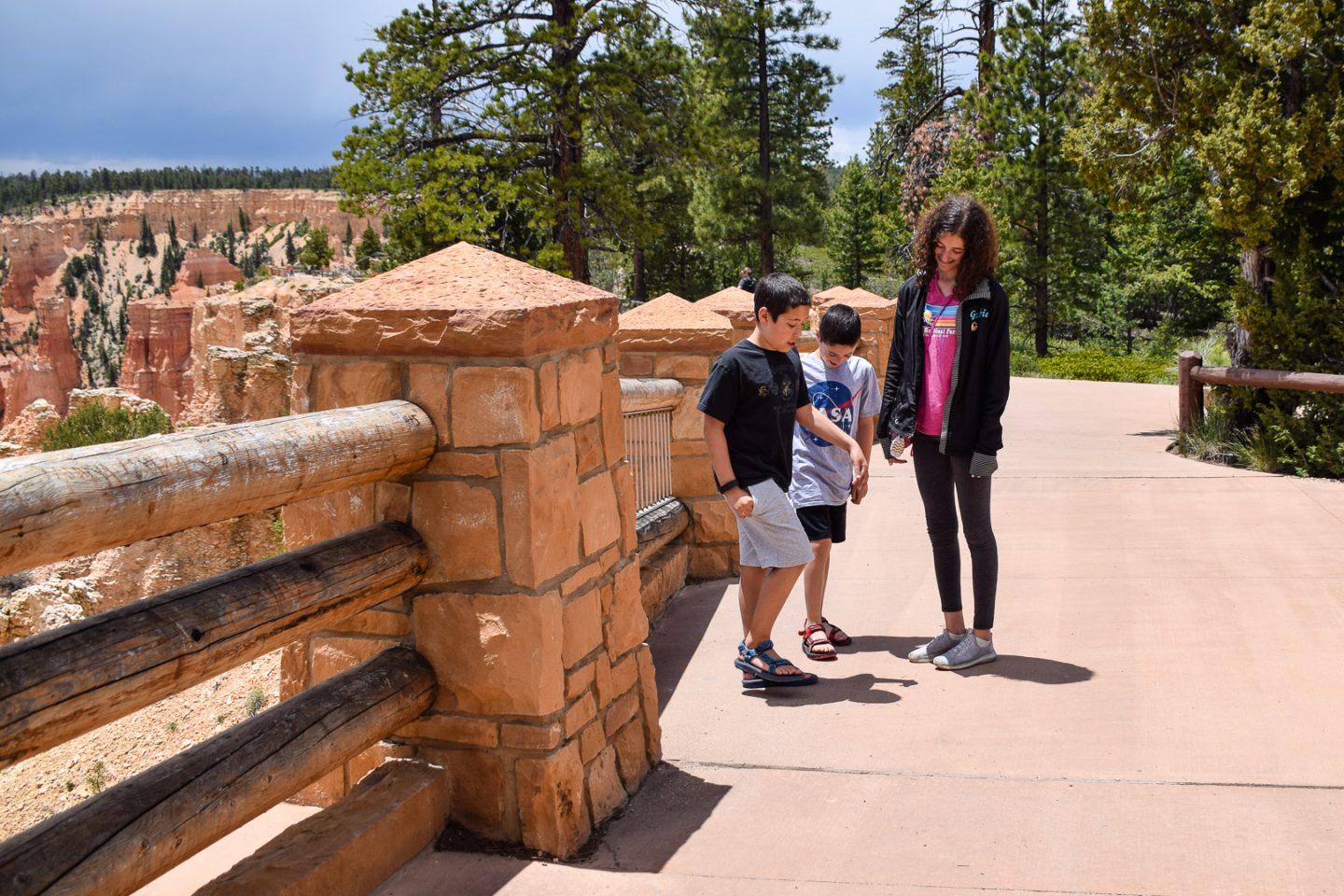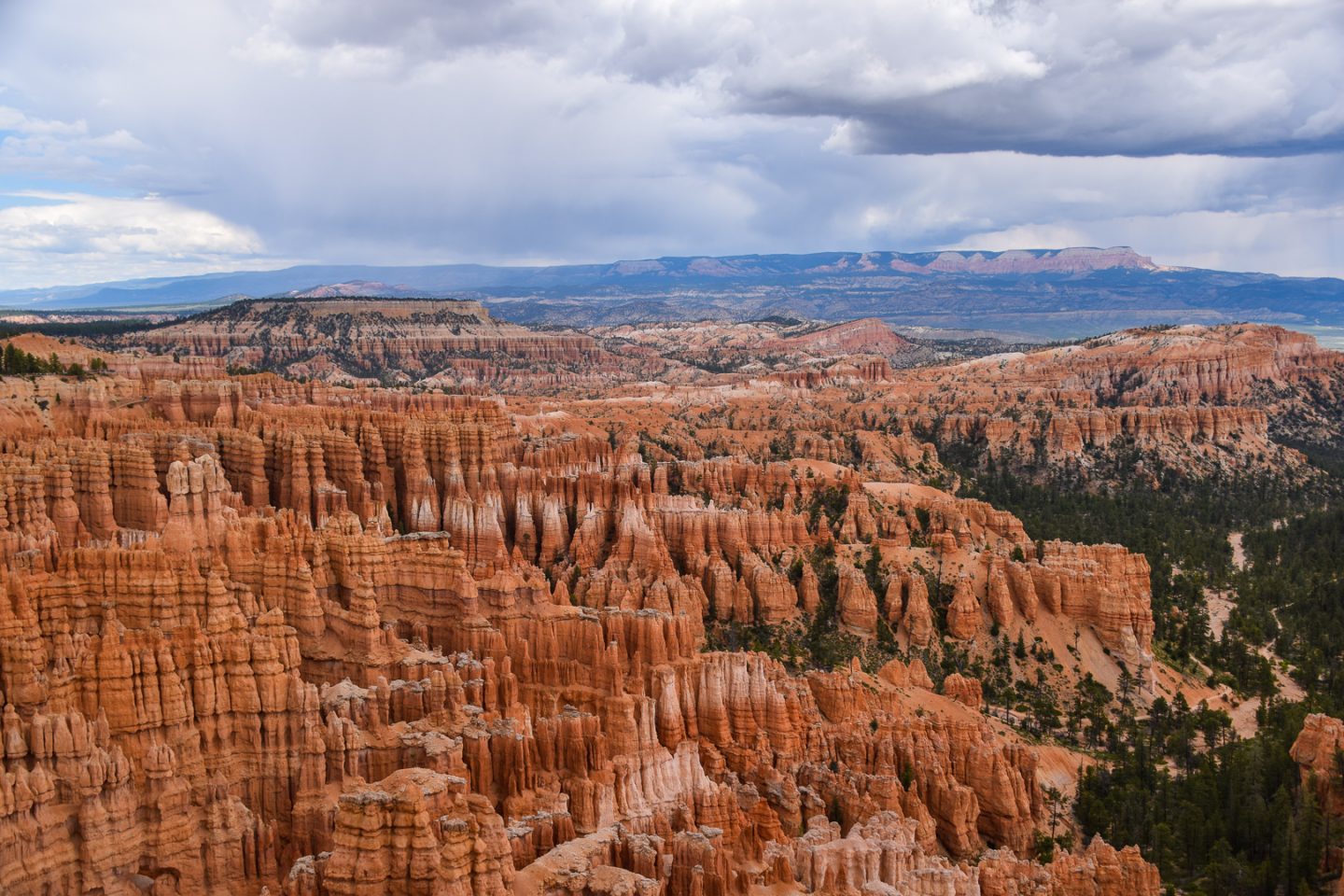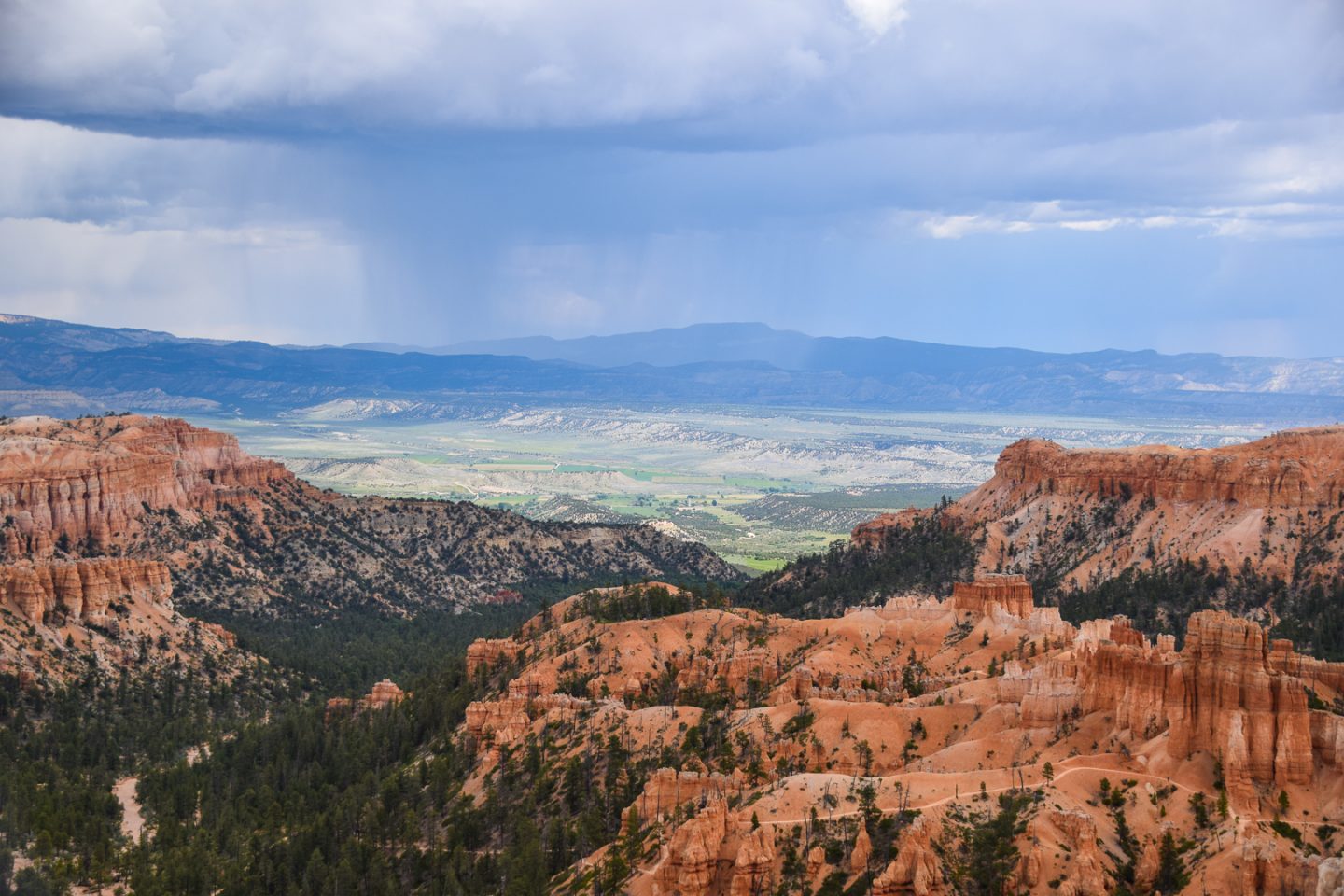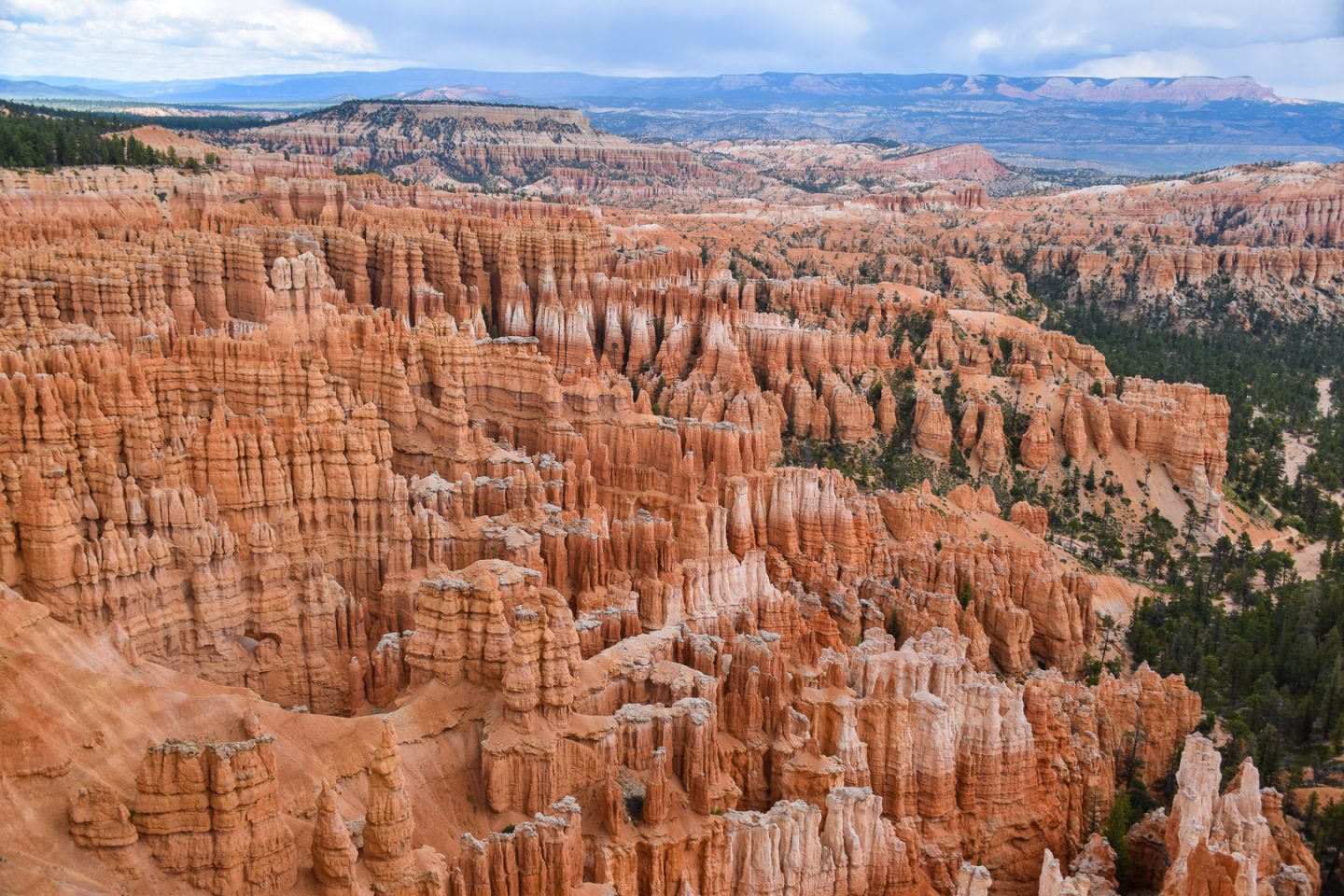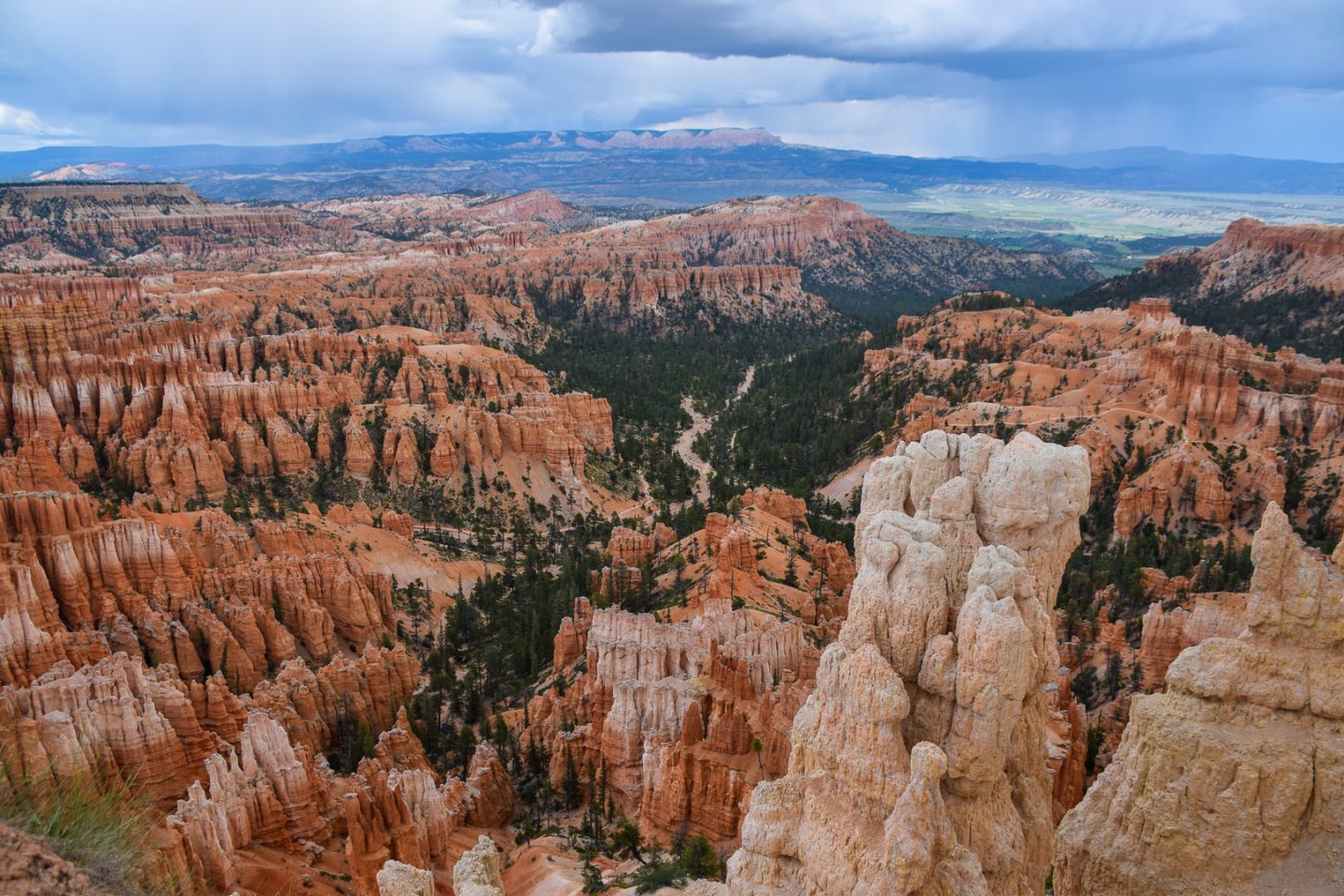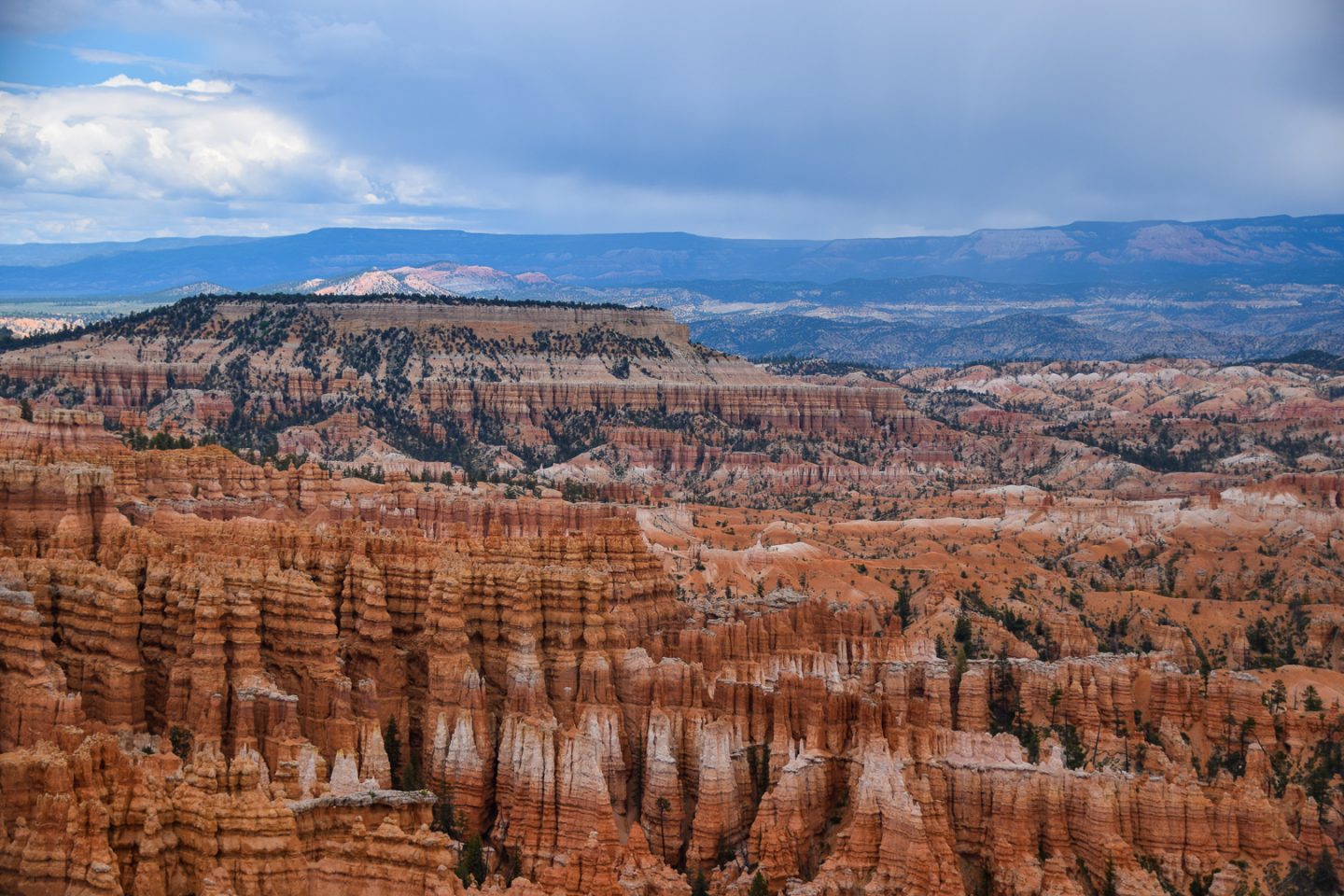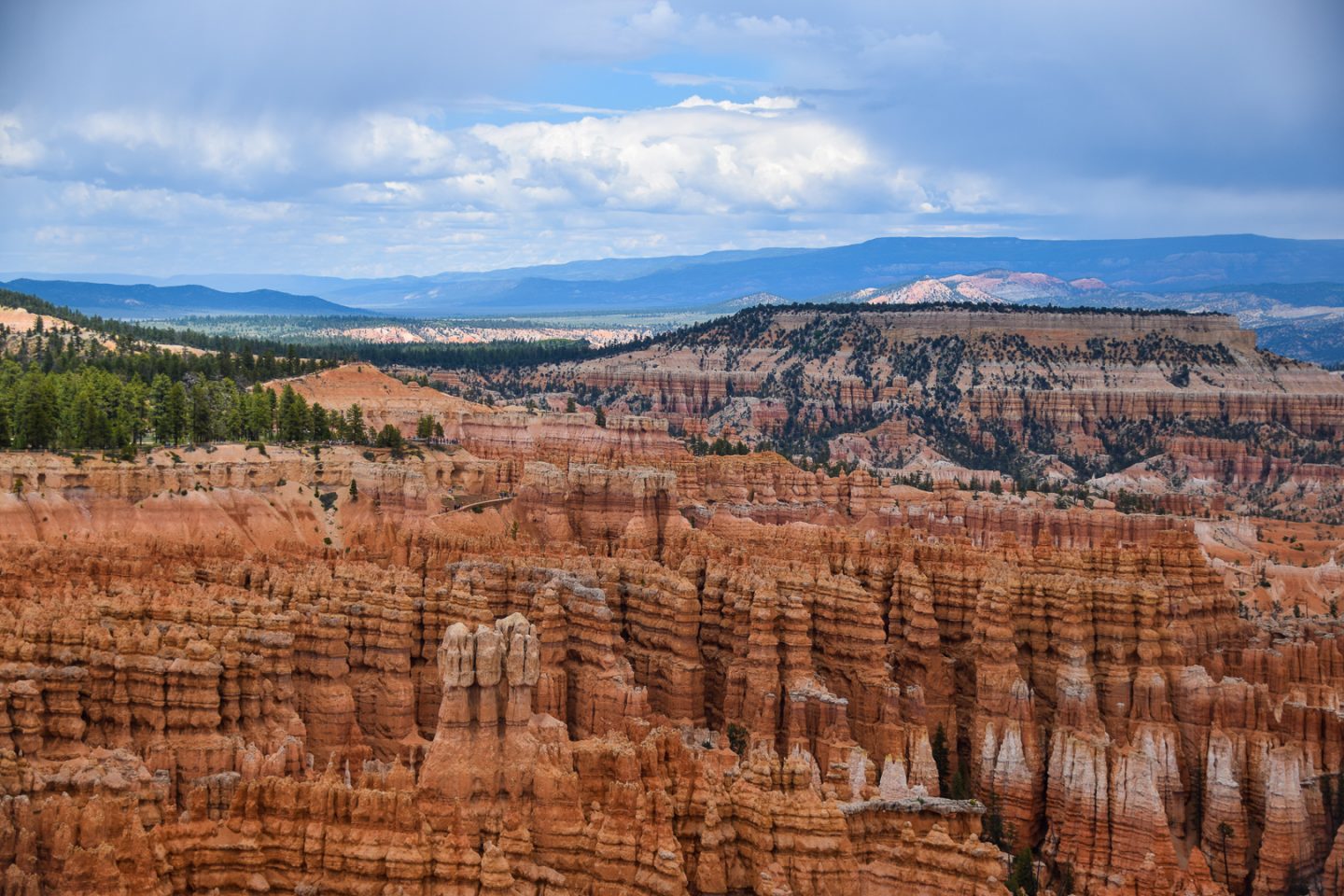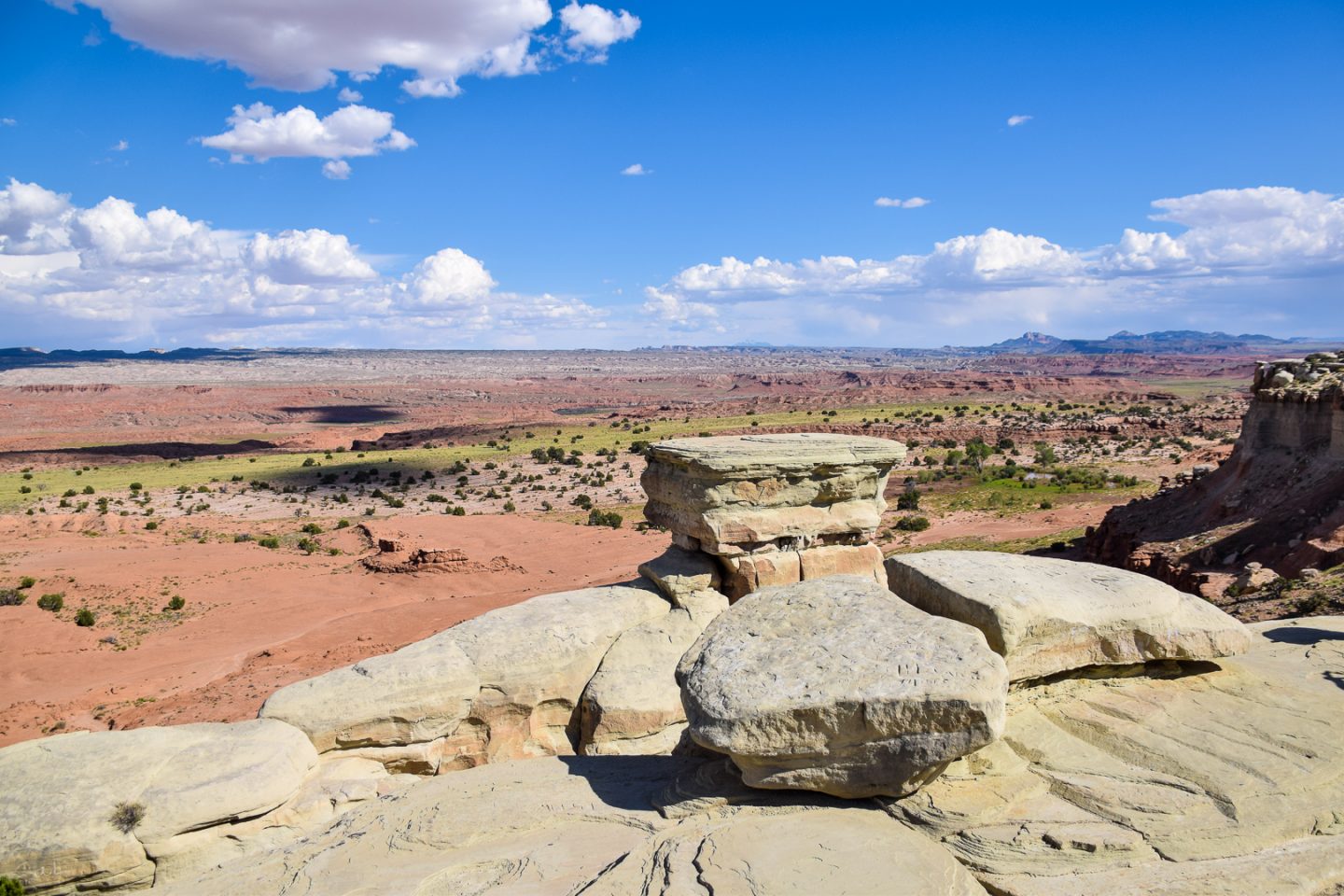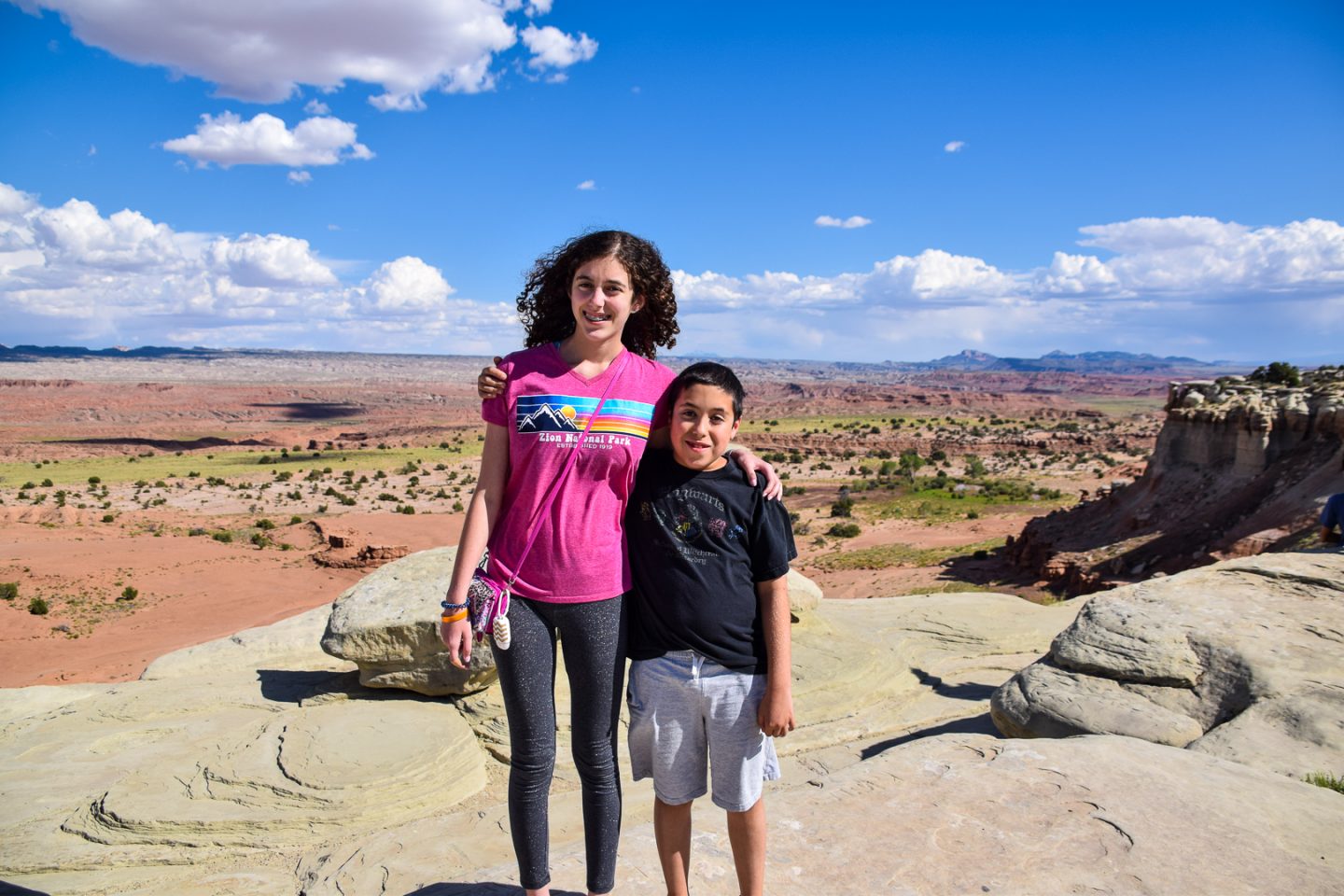 Have you been to Bryce Canyon?