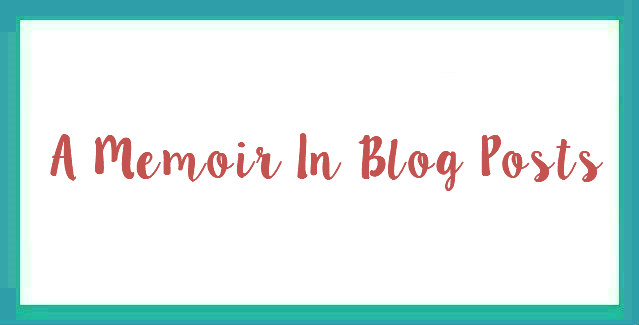 For as long as I can remember, I wanted to be a writer. It was my one and only career goal, aside from a brief stint as a four year old, when I said I wanted to be just like my pediatrician and be a doctor and an artist. I soon realized I had no talent or ability for either of those careers. But I could write. I used to construct books by stapling papers together and writing stories inside. Later, I began writing in spiral notebooks. Unfortunately, my stories all had good beginnings, but didn't go anywhere. Plot was not my strong point. My 6th grade teacher thought I had some sort of writing talent and encouraged me to write a story that we typed up and bound and placed in the elementary school library. It was a story about a princess and I actually finished it, but again, I'm pretty sure there was no plot.
I took Creative Writing in high school and again in college, but the funny thing is that I can't remember writing any fiction. In high school, I think I mostly wrote poetry. In college, the one fiction piece I remember was not so much fiction as it was a true story about me, though I wrote it from someone else's viewpoint. At some point I realized that what I preferred to write were more or less personal essays, or creative journal entries. Was this form of writing marketable? Probably not.
In college, I chose to major in Communication. I had considered Journalism, as writing for a newspaper would be a type of writing that didn't require plot development. I wrote for the school paper for awhile, but I didn't enjoy calling people to interview them. After my junior year, I was an intern at the Jewish Federation in their Communication department. While there, I decided that I didn't want to do PR to inspire people to give money to those in need, I wanted to actually help those in need. So I applied to Social Work school. Funny, I also worked at a book store that summer and I could have just as well realized that instead of selling books, I wanted to publish them, or edit them, or even write them. For some reason I didn't consider that Social Work would involve me interacting with people way more than interviewing people for the newspaper had required interaction, and that I probably would not enjoy doing this either.
My least favorite book genre is the memoir and part of that dislike comes from me asking myself why the author has the right to publish a memoir – what is so special about them? If they can write a memoir, why can't I? If I write personal essays about the things that have made me who I am today, how is that any different than the best selling memoirist whose book I'm reading right now? Well, she probably has writing connections. She says she used to do freelance writing. She got her name out there. And I'm just a nobody with a master's in Social Work that I haven't used in over 10 years.
Blogging has definitely helped my itchy fingers and my desire to say something, plus to have people to read the things I say and give me feedback! But there is still a big part of me that wishes I had pursued what I didn't and that I had actually become a writer as a career. Maybe it's not too late. I can't help but wonder.